Featured Image Source: Privecstasy via Unsplash
Current UAE legislation has made it difficult for Dubai residents to access a lot of Internet services that are enjoyed by many other countries. Fortunately, virtual private networks, or VPNs, have made it possible for them to access what they normally can't.
We took the time to research the best VPNs in Dubai that still work. We also made a price table and a guide for choosing to make your final decision.
How Much Do VPN Services Cost in Dubai?
Rates for VPN services are typically charged by month, and decrease based on how long the subscription is. See below the average rates for VPN services.
| | |
| --- | --- |
| 1 month | AED20 – 75/month |
| 3 months | AED30 – 37/month |
| 6 months | AED25 – 35/month |
| 12 months | AED22 – 30/month |
| 24 months | AED10 – 17/month |
| 36 months | AED8 – 15/month |
The Best VPN Providers in Dubai
Let's now go to our list of the best VPN providers in Dubai!
Be sure to keep reading after our round-up for tips to help you choose the best one for you.
1. Surfshark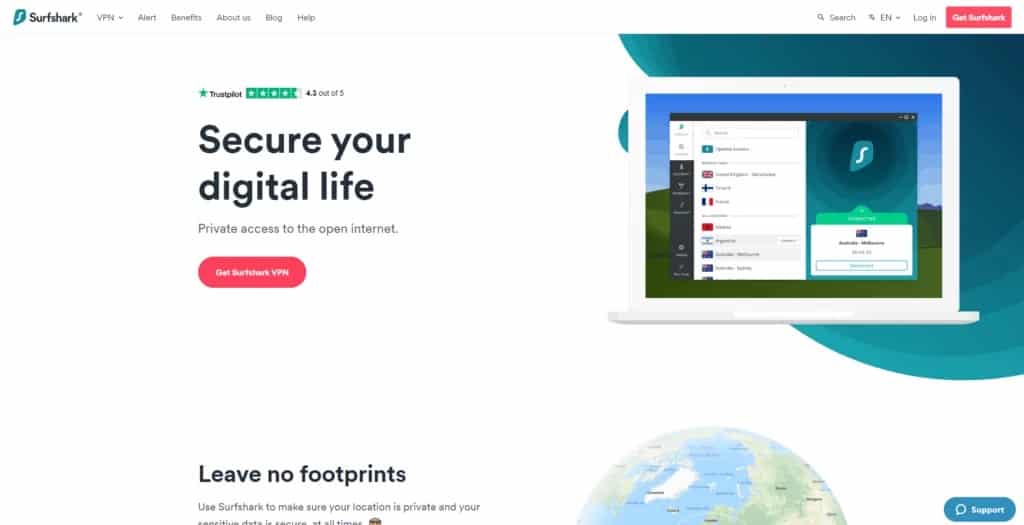 Surfshark is one of the most popular VPNs in the world for the impressive bang for buck it offers.
One of its shining features is that you can connect as many devices as you want in one subscription. Typically, VPN providers only allow a limited number of simultaneous device connections.
Another highlight is their (sometimes aggressively marketed) discount promos for their longer subscriptions. Among the most popular ones is a whopping 80% discount for their 2-year subscription.
The cherry on top is that the VPN offers built-in protection against ads and malware, saving you the hassle of looking for third-party software to get such security.
One thing we're disappointed with in Surfshark, though, is their limited selection of subscription plans. Currently, they only have a 1-month plan, a 6-month plan, and a 2-year plan.
But to be fair, such a selection would satisfy a majority of customers, anyway. And for what you get with any of those plans, you're in for a treat with Surfshark.
Unlimited simultaneous device connections
Huge discount offerings
Ad and malware protection
Limited selection of subscription plans
2. Sahrzad VPN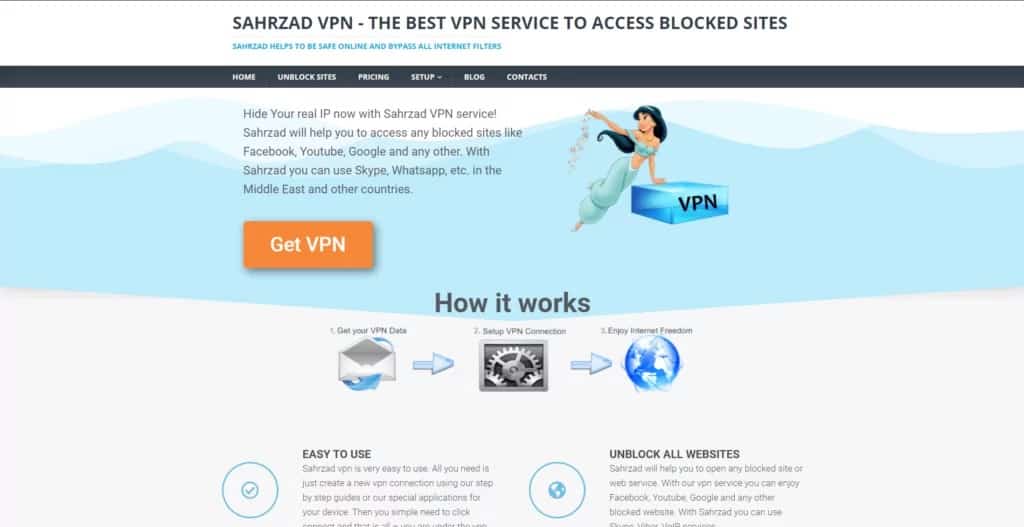 Sahrzad VPN isn't very well-known, but we picked it as one of the best VPNs in Dubai for many good reasons.
First, the team behind Sahrzad VPN is based in the Middle East, which means that they're highly knowledgeable of the censorship laws and technologies of Middle East countries, UAE included. This makes them a strong pick for those who are looking for VPN providers that truly specialize in Internet unblocking in Dubai.
Having that said, they have a highly dedicated support team to entertain any inquiries about their services. With the shifting climate of censorship laws in Dubai, such dedication is very welcome!
Unlike our other entries, Sahrzad VPN offers a free trial for its services. With how little known this provider is, we think such an offer is reassuring.
This is just the icing on the cake that is a large selection of short-term plans. You can subscribe to their services for as short as a week up to 1, 3, or 6 months.
Those who want a large number of servers to switch to may find it disappointing that Sahrzad VPN hosts servers in less than 20 countries. Thankfully, some of these are major countries, so regular customers will be satisfied nonetheless.
Middle East-based VPN
Dedicated support staff
Offers free trial
Wide selection of short-term plans
Very limited selection of servers
3. NordVPN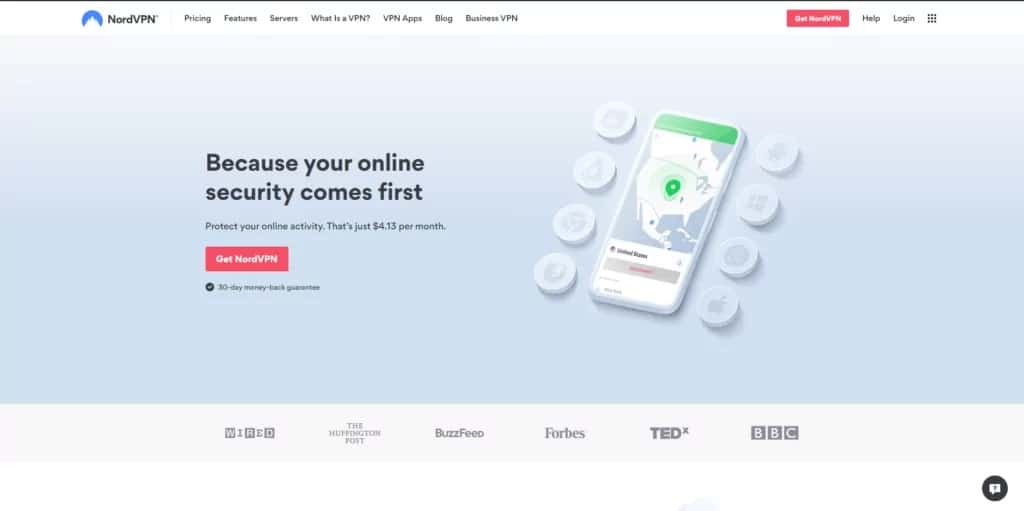 NordVPN has long been highly regarded as one of the top VPNs available on the market, so it's an obvious choice for our roundup of the best VPNs in Dubai.
They integrate all their VPN services with a feature called "Onion Over VPN" which grants subscribers military-grade data and identity encryption. For those who are concerned about getting their privacy exposed, this is a huge plus.
Customers also get to choose from over 5,900 servers across the world to connect to, assuring not only anonymity protection but also options for when specific servers are being too slow.
Their services support a simultaneous connection of 10 devices, but what caught our eye is that customers can set up their wireless router to use NordVPN, taking away the need for installing the software in all your connected devices.
If you want to enjoy digital content exclusive to Asia, you may have to consider other VPN options. Having servers in only 11 countries, there's a chance that there are some services you won't be able to get access to with NordVPN.
Fortunately, there are a lot of alternative servers to choose from hosted by NordVPN. Although this drawback may be crippling to some, NordVPN gets our glowing recommendation as a fantastic all-rounder.
Onion Network integration
Over 5,900 servers in the world
Can be integrated with wireless router
Few country-servers in Asia
4. ExpressVPN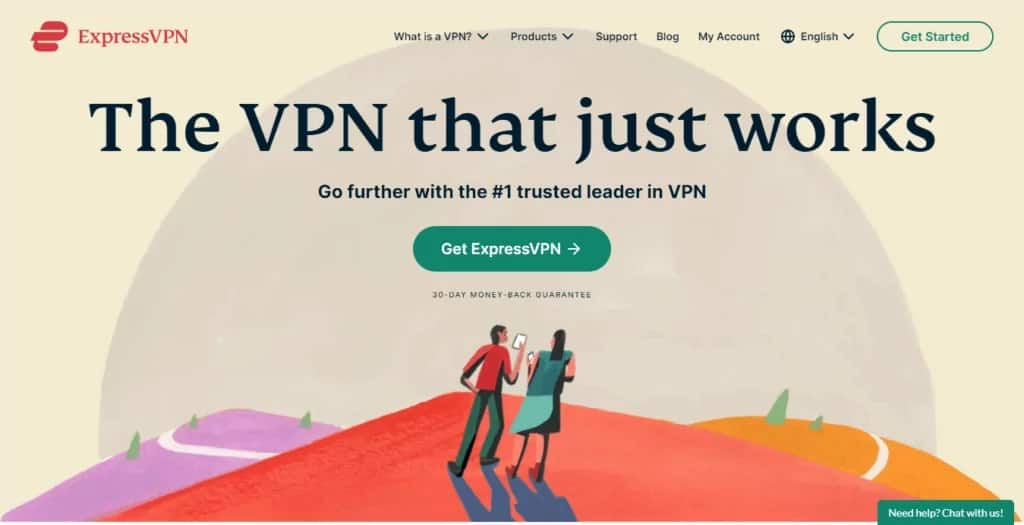 ExpressVPN is another highly regarded VPN service in the world. What we love this VPN for in particular is its versatility and flexibility.
Dubai residents who want to get as much access to digital content as they can will definitely be satisfied with ExpressVPN's servers across 94 countries. That's nearly half the globe, practically taking away the problem of geo-specific content restrictions.
The VPN also has support for a large slew of devices, including laptops, smartphones, tablets, smart TVs, and consoles.
All of these features are neatly packaged in a highly streamlined use. Using their software is, as they described it, a single purchase away.
Those who are looking for long-term VPNs at an affordable price may have to look elsewhere. Their longest plan at 12 months costs 31 AED per month, while Surfshark charges only 9 AED per month for the same amount of time.
On the other hand, if access to multiple country servers and multi-device support are things that you're really looking forward to, ExpressVPN is very much worth the price.
Servers in 94 countries
Multi-device support
Simple, streamlined use
Expensive for longer subscriptions
5. FastestVPN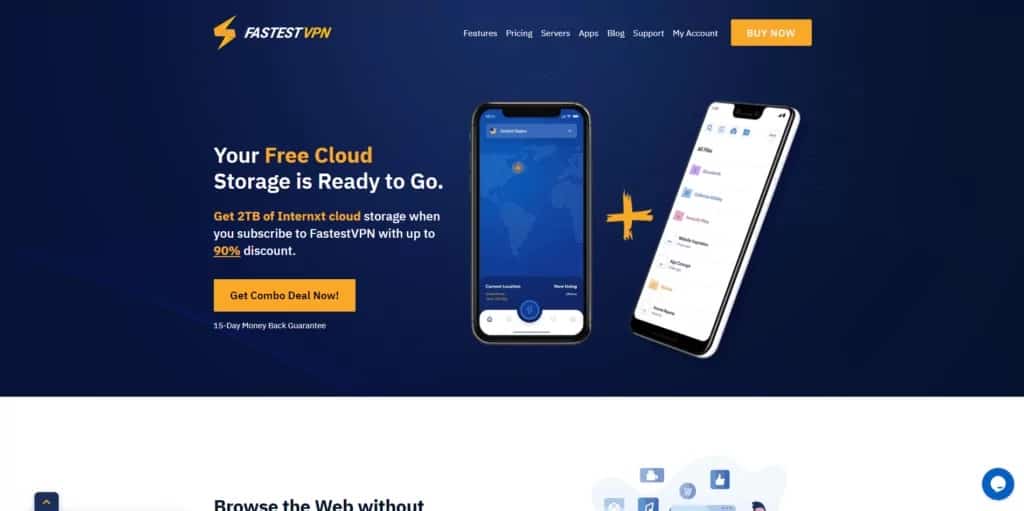 As its name suggests, FastestVPN strives for speed on top of privacy and accessibility. Based on our evaluation, we do think that FastestVPN is one of the best VPN providers in Dubai.
The speed of their VPN is thanks to the servers that they host, which allow for high speed Internet connections for subscribers regardless of location. This is highly beneficial for Dubai residents who want privacy without the compromise of speed.
Subscribers will also be able to enjoy the VPN as much as they can, as the provider offers unlimited bandwidth. Even the most hardcore of users will enjoy the FastestVPN risk-free.
Plus, their longer subscription plans are very affordable, with their 1-year plan at 9 AED per month and their 3-year plan at 4 AED per month.
However, with only 33 countries to select from, subscribers may find FastestVPN quite limited as a solution for bypassing geo-specific restrictions.
If you don't mind such a limitation, we highly recommend FastestVPN as a fast, affordable, long-term VPN service.
High-speed servers
Unlimited Internet usage
Cheaper for longer subscriptions
Limited selection of servers
How to Choose the Best VPN Provider in Dubai
Functioning VPNs in Dubai are decreasing over time, but it doesn't mean that you should settle for just any VPN. Depending on your needs, some VPNs are better suited to your needs than others.
See our pointers below to know what we mean.
1. Look at coverage
VPN providers host servers in particular countries across the world. Some of the most common server locations are in the US and in the UK.
This is important to consider if you're looking to access services that are exclusive to certain regions. A great example of this is Netflix, which shows different TV shows and movies depending on where you are in the world.
2. Compare prices
Usually, VPN providers charge a monthly rate for their services that may be lower if you opt for a longer subscription. Following this, you may have to pay less for certain VPNs depending on how long your subscription period is.
Compare them side-by-side or with a table to have a clear perspective of which one fits your budget and needs best.
3. Read reviews
Customer reviews are your best bet for knowing not only if a VPN works well but also if it works particularly in Dubai. With VPNs having such high demand, it should be easy to look for reviews for VPNs.
FAQs about the Best VPN Providers in Dubai
---
Get access to any Internet service you want when you subscribe to any of the best VPN providers in Dubai we listed here.
Do you know any fantastic VPNs that you didn't see here? Send us a message to let us know about your suggestion!
By the way, we have a lot of other tech service lists. If you lost your data due to hard drive damage or a server malfunction, for example, we highly recommend that you give our list of the top data recovery companies in Dubai a read.