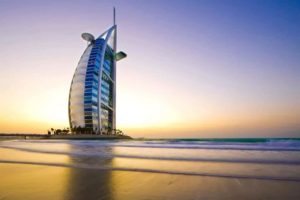 Nothing is as frustrating as spending your hard-earned cash on a subpar product or service.
That's why we at Best in Dubai do our best to make things easier for you.
Since you only deserve the best in Dubai, we promise to provide you with unbiased and reliable buying guides to
help you make the best purchases ever.
To achieve this, we follow an evaluation process of our own whenever we write our reviews. This is to ensure that
all aspects of a product or service are covered and judged fairly.
If you're curious to see how we do things around here, here's our evaluation process:
The Pre-Review ProcessWith a plethora of options for each type of product or service out there, even we would have a hard time
reviewing each and every one.

To find out which products are worth reviewing in the first place, we perform in-depth market research and
find
out which products and services are generating the most buzz.

After we've selected the top contenders, we evaluate each of them and pick out our top options that we think
are
most suitable for most consumers. These products and services are the ones that will move onto the next
step.

The Product or Service OverviewThere's a reason why you buy a certain product or service over other products, and that's because they made a
good first impression on you.

Whether it's because it's a new model or it's from a trusted brand/company, there's always an answer to why
you
chose to buy a product or service,

In this step, we take a look at a product's or service's offerings. What are the features/services
advertised?
What promises does it make to potential buyers? What existing consumer problem does it aim to solve?

It's important to take note of these things so that we'll be able to set our expectations in the next step,
the
Testing Process.

The Testing ProcessTo produce the fairest and most accurate review of a product or service, you have to try it for yourself.
Therefore, we make sure to acquire the product or service for testing before writing our reviews.

After getting our hands on the product or service, we then put it under rigorous testing and check whether
its
advertised claims hold true.

In this step, we consider four factors:

PricingThe more expensive it is, the more premium it has to be, right?

Unfortunately, that's not always the case. That's why it's important to consider how much value you
get from a
product or service with regard to its price.

OfferingsDiversity, quality, scope—these are what we consider when we look at a product's features or a
business's list of
services.

What features/services does A have that the others don't? What exceptional features/services does A
have that
others don't? Vice versa.

We determine the answer to these questions for each product or service we review.

User ExperienceProducts and services exist to make your life easier, not the other way around.

That's why it's important to determine the ease of use of a product or service when writing our
reviews.

To get a better idea of the general user experience, we also take time to research customer reviews
and
testimonials about the product or service. We also try to see whether other users have had the same
compliments
and laments as we do.

Pros and ConsAfter scrutinizing every aspect of a product or service, we produce a list of pros and cons.

If we were a buyer, what would make us buy this product/service? Likewise, what would make us not buy
it?

Our Final ThoughtsSumming up our thoughts and experiences regarding the product or service, we ask ourselves the following
question:

"Would we buy the product/service for ourselves?"

If the answer is a resounding "yes", then it makes it the cut in our lists.

And if it's a "no", we'll just cut our losses and move on to other products.

If it's a "maybe", we'll put the product/service to the side and look for other more worthy options. After
all,
we only want the best in Dubai.