The 5 Best Places to Get Brunch in Dubai
Woke up late and missed out on your chance to grab some breakfast? We've all been there, and sometimes things just don't feel right when you miss the most important meal of the day.
Luckily for you, you don't have to waste any more of your precious time figuring out where to eat. In this article, we compiled for you the top places to get brunch in Dubai.
How much does brunch cost in Dubai?
Brunch is technically a combination of breakfast and lunch, but it doesn't necessarily have to cost as much as two meals. Below is a list of the average prices of food categories ordered for brunch:
| Test | Info |
| --- | --- |
| Light Breakfast | AED11-26 |
| Light Lunch | AED26-84 |
| Burgers and Sandwiches | AED20-55 |
| Complete Main Dishes | AED40-150 |
| Drinks | AED5-23 |
The Top Places to Get Brunch in Dubai
We evaluated the brunch spots based on the following benchmarks:
1. Brasserie 2.0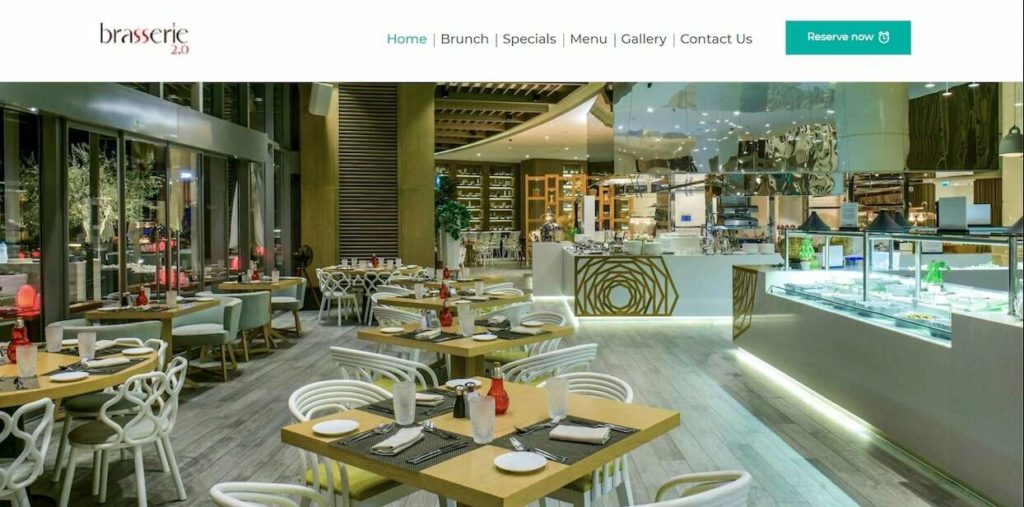 Test
Info
MENU
Breakfast Buffet:

AED155 (per adult)

AED60 (per child 5-12y.o.)

Lunch Buffet:

AED185 (per adult)

AED90 (per child 5-12y.o.)

Saturday Brunch:

AED400-850 (per adult)

AED200 (per child 5-12y.o.)

SERVICES
All you can eat

Dine-in

Takeout

Outdoor seating

WEBSITE
https://www.brasserie2point0.com
ADDRESS
Al Mamsha Street, Le Royal Meridien Beach Resort & Spa - Dubai - United Arab Emirates
CONTACT DETAILS
+971 4 316 5550
OPERATING HOURS
Open everyday

Breakfast: 6:30 AM to 11 AM

Lunch: 12:30 PM to 3:30 PM

Dinner: 7 PM to 11 PM

Saturday Brunch 1:30 PM to 4:30 PM
| | |
| --- | --- |
| BRUNCH OPTIONS | ★★★★★ |
| SERVING TIME | ★★★★★ |
| PRICES | ★★★★☆ |
| SERVICE | ★★★★★ |
| CUSTOMER REVIEWS | ★★★★★ |
| FACILITIES | ★★★★★ |
Brasserie 2.0 is an all-you-can-eat restaurant offering one of the best brunches in Dubai.
Perhaps one of the things we absolutely loved about this place is their amazing food variety. They have almost everything you can think of such as seafood, vegan,vegetarian options, grills, cakes, and even more.
Not to mention that they also have 10 live cooking stations. And we all love freshly cooked food, don't we?
However, as good as it may seem, the rates are kind of expensive and you won't probably make the most out of it if you're not a heavy eater.
Their more exclusive Saturday brunch is particularly pricey as well. Not to mention their erratic operating hours can be confusing as well.
Nonetheless, the dining experience at Brasserie is simply superb.
Once you're seated, you pretty much don't need to worry about anything else other than eating your way through the wide array of food.
The staff are attentive enough to replenish food stations regularly, so you can take your time sampling all the dishes that you fancy.
The vibe of the restaurant is also family-friendly. They likewise accommodate booking for all sorts of events, and we believe you can make the most out of your special day with Brasserie.
All you can eat buffet offering
Food stations are frequently replenished
Booking for special events available
Friendly and helpful staff
Erratic operating hours
Saturday brunch is too expensive
Customer Reviews
Good drinks and music!
"The brunch was very nice! Very tasty food: very well cooked lobster, scallops, etc.. very good choice of cheese! Good drinks and music! Highly recommends! Without Tijo that would not have been a reality. Thank you for great serving!" – Lena Dubai
Such a huge variety of food
"Brunch was awesome! Such a huge variety of food I couldn't try them all as I was full. Teas and coffee included in the price of 184AED for a buffet, you can easily start at breakfast time and sip your way through early afternoon, relaxing in the beautiful environment. Would totally recommend" – Sara Gentile
2. Eggspectation Restaurant Cafe JBR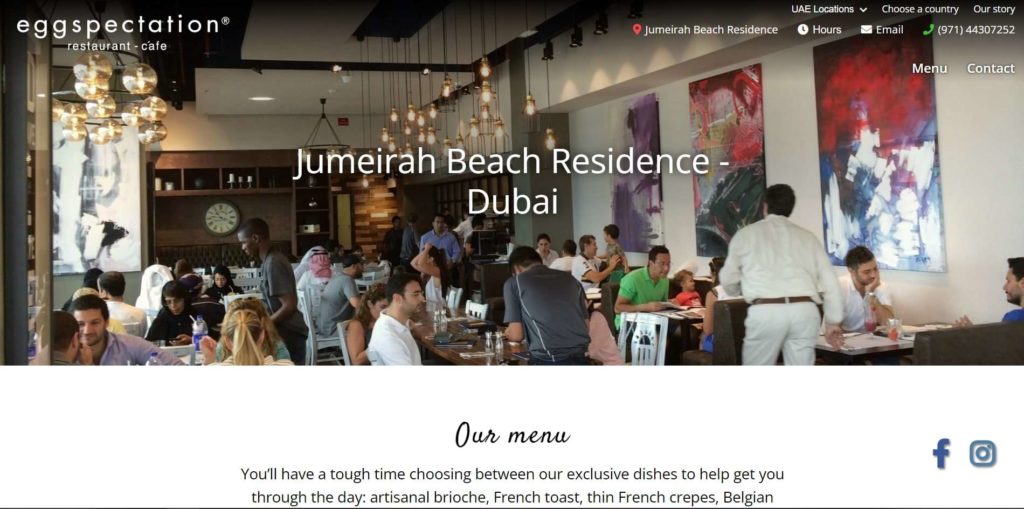 Test
Info
MENU
Starters and Small Dishes (AED18-57)

Omelettes Eggcetera (AED56-110)

The Main Events (AED87-155)

The Right Salatitude (AED58-72)

Drinks (AED9-35)

SERVICES
Dine-in

Takeout

No-contact

Delivery

Outdoor Seating

WEBSITE
https://www.eggspectation.ae/jumeirah-beach-residence/
ADDRESS
Shop # 1406, Roxy Cinema Building - Dubai - United Arab Emirates
CONTACT DETAILS
+971 4 430 7252
OPERATING HOURS
Monday - Sunday, 7 AM - 10 PM
| | |
| --- | --- |
| BRUNCH OPTIONS | ★★★★★ |
| SERVING TIME | ★★★★★ |
| PRICES | ★★★★★ |
| SERVICE | ★★★★☆ |
| CUSTOMER REVIEWS | ★★★★★ |
| FACILITIES/AMBIANCE | ★★★★☆ |
Up next is Eggspectation Restaurant Cafe, bringing you with an egg-focused breakfast menu.
Although don't let that name set your "eggspectations" down, because this place offers more than what meets the eye.
They have Buffalo Fried Chicken Tacos, Brie and Walnut Crostini, and Sicilian Meatballs. Their crepes and burgers are also a must-try, going by the reviews.
We would also like to point out their notable serving sizes.
Usually, you would expect smaller portions for cheaper prices. But that is not the case with Eggspectation.
Instead, you'd be surprised with generous food portions for such a budget-friendly rate. They just really kept on surpassing our "eggspectations".
But naturally, offering generous portions for affordable rates meant that this place tends to easily reach maximum occupancy, especially during weekends.
This inconvenience is worsened by the lack of a proper waiting area.
Nonetheless, Eggspectation Restaurant Cafe starts their day earlier compared to their competitors. So being an early bird really pays off.
Its location at the Jumeirah Beach Road also makes for a great outdoor dining experience. The ambiance is relaxing, and even the interiors look stylish.
We also appreciate their staff who are very accommodating. Service during off-peak hours is also fast and showcases the personnel's work efficiency.
Early opening hours
Affordable price range
Generous serving portions
Beachfront view for outdoor dining
Place is heavily booked during the weekends
Lack of proper waiting area
Customer Reviews
Great ambiance and service on point
"Amazing service, very friendly staff.Great food quality and more than enough portions.Location is amazing, indoor and outdoor (sea view)Price is good for what you get, ordered two main courses + coffee + orange juice + extra bacon and the total was 200 AED (Around 55$)" – Mahmood Ali
Amazing variety in dishes
"Great restaurant with an amazing variety in dishes! The staff was very friendly and the wait time wasn't long. I like that you can go for a walk while waiting as you will be called on your phone once your table is ready. Overall breakfast here was a great experience." – Rozanata
3. BB Social Dining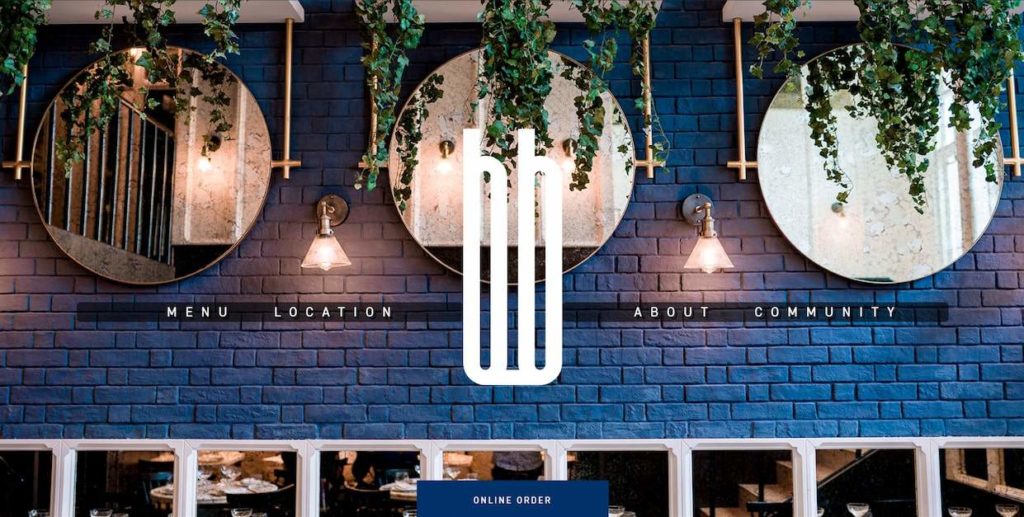 Test
Info
MENU
4B Lunch (AED30-55)

Bao (AED45-75)

Bites (AED35-85)

BBQ (AED48-195)

Non-alcoholic Cocktails (AED30-35)

SERVICES
Dine-in

Takeout

Delivery

Outdoor Seating

WEBSITE
https://thisisbb.com
ADDRESS
Gate Village 08 - DIFC - Dubai - United Arab Emirates
CONTACT DETAILS
+971 4 407 4444
OPERATING HOURS
Monday - Sunday, 12 PM - 12 AM
| | |
| --- | --- |
| BRUNCH OPTIONS | ★★★★☆ |
| SERVING TIME | ★★★★★ |
| PRICES | ★★★★★ |
| SERVICE | ★★★★☆ |
| CUSTOMER REVIEWS | ★★★★★ |
| FACILITIES/AMBIANCE | ★★★★☆ |
Located in Dubai's financial district, BB Social Dining brings you the flavours of East Asia.
This restaurant spans across three floors, where you can choose from the open dining room, cosy lounge bar, or the rooftop garden.
One of the things that will probably catch your eye about this restaurant is their relatively affordable prices.They also offer an assortment of vegan and vegetarian options.
Although perhaps one of the downsides of BB Social Dining is its smaller serving portions. Some customers who dined at the lounge bar also complained about the smoky scent of barbecue.
Nonetheless, we loved this restaurant's charming interior and intuitive floor plan. The decors also give the place an atmosphere conducive to enjoying a hearty meal.
We've also seen a lot of reviews praising the restaurant's unique outdoor dining experience at the rooftop garden.
The dishes also taste great, and their food presentation tells a lot about how talented their chefs are.
The staff is also knowledgeable about the menu. We really appreciate their concern for possible allergies and even dietary restrictions.
You'll also be surprised at the efficiency of their reservation and booking process. So if you have a big event coming up, we definitely recommend checking out BB Social Dining.
Offers vegetarian, vegan, and gluten-free food
Lots of seating space
Fast serving time
Friendly staff
Small serving portions
Complaints about BBQ smoke
Customer Reviews
Great ambiance and service on point
"BB Social at DIFC do amazing Asian fusion of sorts with a menu of baos, Katsu, bowls (ramen, pho). The best vegetarian bao inventions out here with their 4 cheese and spinach bao (my favorite and 10/10 recommend) and their mushroom and chestnut bao. They have some nice deals on their business lunch menu (4B menu). Their superfood bowl was decent, and for a healthy treat, their mushroom and barley risotto qualifies! Great ambiance and service on point. I gotta come back for their vegetarian Katsu and desserts!" – Pooja Varyani
Amazing menu, great prices
"I loved this place. Amazing decor, amazing menu, great prices. With the menu items all being small bites it's a great place to go and try their dishes. As a vegetarian on every menu slot they had a vegetarian option which is amazing to see. Well done to them. Highly recommended and my top 5 stars." – Kamal Samarrai
4. Brunch & Cake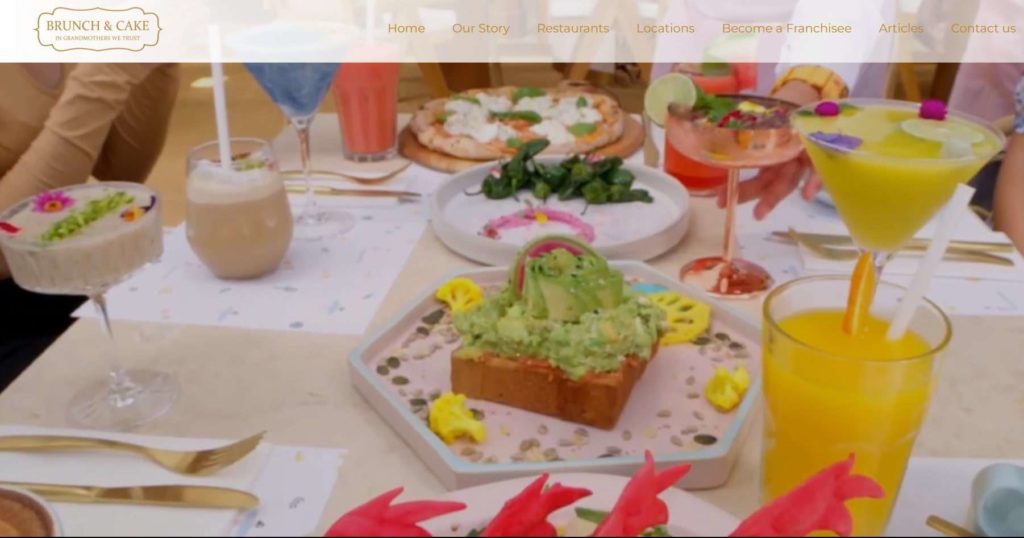 Test
Info
MENU
All Day Brunch (AED63-95)

Sandwiches and Burgers (AED51-76)

Pastries (AED22-32)

Plant Based (AED64-79)

Drinks (AED19-44)

SERVICES
Dine-in

No-contact delivery

Takeout

Accepts reservations

WEBSITE
https://brunchandcake.com
ADDRESS
Ground Floor, Wasl - 51 Al Wasl Rd - Jumeirah 1 - Dubai - United Arab Emirates
CONTACT DETAILS
+971 800 4726362
OPERATING HOURS
Monday - Thursday, 8 AM - 10 PM

Friday - Sunday, 8 AM - 11 PM
| | |
| --- | --- |
| BRUNCH OPTIONS | ★★★★☆ |
| SERVING TIME | ★★★☆☆ |
| PRICES | ★★★★★ |
| SERVICE | ★★★★☆ |
| CUSTOMER REVIEWS | ★★★★☆ |
| FACILITIES/AMBIANCE | ★★★★★ |
With 4 branches across Dubai, Brunch & Cake brings its food legacy from Barcelona to the Middle East.
The brand is known for its great dishes served in generous proportions. It also prides itself for using healthy and all-natural ingredients in its dishes.
And based on our experience and reviews, we know that they're telling the truth. The quality of the food was superb, and they offer vegetarian and vegan options.
Moreover, you don't need to worry if you're unfamiliar with some of the items on their menu, or if you're not sure what to order.
You see, one of the things that stuck with us about Brunch & Cake is their friendly staff. Not only do they provide hospitable service, but they also provide on-point recommendations based on customer preferences.
However, serving times can get pretty long when the restaurant is busy. One previous customer we've spoken to even reported to have waited an hour before they had been served.
Some of their pastries also sell out pretty fast, even in the morning, although this is probably because their pastries are one of the best items in their menu. We heard that they even bake it onsite, and you're guaranteed a fresh and fragrant treat.
The restaurant decorations are also lovely! So if you want to treat yourself to a warm meal andan aesthetic dining place, Brunch & Cake has got you covered.
Delicious and instagrammable food
Friendly staff provide recommendations
Great ambiance
Vegan and vegetarian options available
Long serving times
Certain food items sell out quickly
Customer Reviews
Portions were enormous
"Awesome place to be.The interior inside is beautiful and the staff are incredibly friendly and welcoming. Medina the Manager is very attentive and nice also Angela in particular made the evening a delight.The food was sensational and the portions were enormous. Great atmosphere, great restaurant and i will definitely be visiting again. 5/5" – Joey Luiz
Food and drinks were tasty
"I loved it here! Everything's amazing.Food and drinks were tasty. Peaceful chic ambience. Extremely courteous managers & staff. Grace, who managed my table was just lovely. Would recommend them ☺️" – Sheen Skaria
5. CÉ LA VI Dubai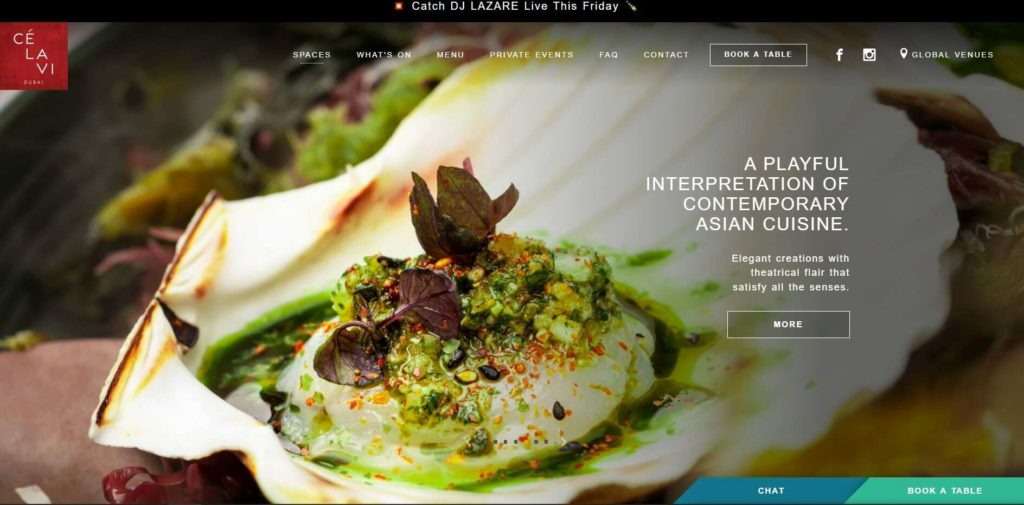 Test
Info
MENU
Brunch A La Carte (AED65-185)

Regular Mains (AED140-525)

Vegan Starters (AED85-120)

Vegan Mains (AED65-180)

SERVICES
Dine-in

No-contact delivery

Accepts reservations

WEBSITE
https://www.celavi.com/en/dubai/
ADDRESS
Tower 2 - Level 54, Address Sky View Hotel - Sheikh Mohammed bin Rashid Blvd - Dubai - United Arab Emirates
CONTACT DETAILS
+971 4 582 6111
OPERATING HOURS
Sunday - Friday, 12 PM - 3 AM

Saturday, 12:30 PM - 3 AM
| | |
| --- | --- |
| BRUNCH OPTIONS | ★★★★☆ |
| SERVING TIME | ★★★★★ |
| PRICES | ★★★☆☆ |
| SERVICE | ★★★★☆ |
| CUSTOMER REVIEWS | ★★★★☆ |
| FACILITIES/AMBIANCE | ★★★★★ |
If you want to have contemporary Asian cuisine for brunch, then CÉ LA VI is the place for you.
Some of their popular dishes include their Wagyu Beef and Prawn Toast, Korean Braised Short-Ribs, and Barbecued Char Siu Veal Ribs. We tried them all and we have to say they're yummy!
Vegan? Fret not, for CÉ LA VI has got to be one of the brunch places out there that offer the most vegan options for you.
You can choose from their Gem Lettuce Salad, Roasted Butternut Squash, and Stir-Fried Seasonal Vegetables.
We also appreciate the amount of thoughtfulness that went into their menu. As you can see, they also noted the ingredients which are common allergens after each menu item.
Although for this place, we recommend coming with a dedicated budget as their menu can be quite expensive. They offer a three-course lunch set for AED140, but that is only available from Mondays to Thursdays, from 12 PM to 3 PM.
We've also spotted a few reviews over reservation mix-ups and poor service during peak hours.
On the other hand, CÉ LA VI also offers a premium vantage point of the Burj Khalifa. This makes it a great place to book if you want to host any private events.
They have all the facilities to accommodate the needs of your event– aside from the main restaurant, they also have a skybar and a club lounge. You surely won't regret bringing your family and friends here!
Lots of options for vegans
Labels on possible allergens present on menu items
Excellent view of the Burj Khalifa
Accommodates bookings for private events
Complaints about poor communication over reservations
Expensive menu
Customer Reviews
Everything was so perfect, tasty, and elegant
"View view and view 😀 and then food is great, staff is very friendly and courteous. From starter till the end everything was so perfect, tasty and elegant. Highly recommended to dine in. We went without reservation and they were still able to accommodate us." – Rizwan Sabir
Food was phenomenal
"Had a fantastic time brunching with our Burj Al Khalifa view seats and singing along with John legend's "All of me" played by the in house DJ ! Food was phenomenal. I still dream about it . The staff were very kind and attentive too. It was definitely worth every penny!" – Rubaiyaat Rasna
FAQs about Brunch
---
And that covers our list of the best places to have brunch in Dubai. Do you know any other places that deserve a spot on this list? Let us know so we can try them out!