The 5 Best Pakistani Restaurants in Dubai
In our humble opinion, Pakistani cuisine often gets overshadowed by Indian food, and that should not be the case. Pakistani food may share some similarities with its neighbor, but its use of heavier meats is unrivaled.
Thankfully, Dubai's Pakistani community is set out to show everyone what it has been dining on with the number of restaurants with this cuisine in the city.
So we tried some highly recommended spots to give you our favorite Pakistani restaurants in Dubai!
How We Picked the Best Pakistani Restaurants in Dubai
Before we get right into our best Pakistani restaurants in Dubai, here are the factors we considered for our entries on this list:
1. Little Lahore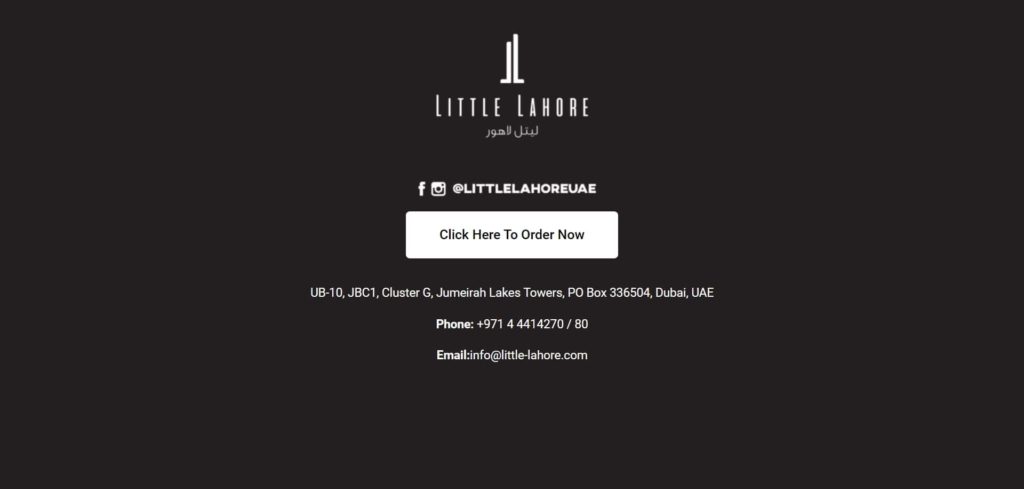 | Test | Info |
| --- | --- |
| MENU ITEMS | Kebabs, salad, samosas, naan, chicken tikka, kebabs, mutton |
| WEBSITE | https://little-lahore.com/ |
| ADDRESS | UB-10, JBC1, Cluster G, Jumeirah Lakes Towers, P.O. Box 336504, Dubai, UAE |
| CONTACT DETAILS | +971 4 441 4270, +971 4 441 4280 |
| OPERATING HOURS | Every day: 10 AM–12 AM |
| | |
| --- | --- |
| Criteria | Rating |
| Menu | ★★★★☆ (4/5) |
| Service Quality | ★★★★★ (5/5) |
| Ambiance | ★★★★★ (5/5) |
| Authenticity | ★★★★★ (5/5) |
This little and soulful Lahori restaurant has been making rounds around the gastronomical circuit and has become an award-winning restaurant for serving authentic Pakistani fare.
We love that it has brunch buffets, lunch buffets, and high tea buffets — all of these come with their own menu.
We went to the Saturday Brunch and found ourselves falling in love with Lahore, a city in Pakistan, and its food.
The chicken biryani, Lahori fish, and sweet lassi were all winners in our books. It also had a kid's menu that has some dishes changed a little bit to appeal to the taste of children.
Be sure to come in with an open mind, though, because most of these dishes we have never heard of before, yet we completely loved every single one we tasted.
The service was also great, and not just in the usual ways. The waiters weren't just friendly and accommodating, they also kept every single dish piping hot.
There was never an empty tray as well. They made sure that everything was going smoothly and that the customers were well-fed and happy with timely service.
The atmosphere was just as excellent. We enjoyed the view of the Amas East Lake because it really transported us away.
The chic and carefully styled alfresco dining area made the whole place quaint and cozy — the perfect mood for brunches.
All in all, while some people may find it hard to pick Little Lahore as a buffet option because of the unfamiliarity surrounding Lahori cuisine, this restaurant pushes past that and makes you fall in love with Pakistani food.
Offers uncommon Pakistani dishes
Rotating buffets menus
Has a kid's menu
Timely service
Cozy atmosphere with a view of the lake
Unfamiliar cuisine may turn off some customers
Customer Reviews
Great buffet, affordable price
"We visited Little Lahore for Sunday brunch yesterday. The venue is small and cozy with indoor and outdoor seating areas. The brunch was a buffet that was reasonably priced at AED 49 per person including a cold beverage and tea. The food was tasty with well-balanced flavors and the service was good." —Meghana Rao, Google Reviews
They won me over!
"We tried their Iftar buffet. And it was amazing. We enjoyed the food so much. One of the best Pakistani Iftar buffets we had. But one more thing I love about this place is the staff, they have very good service, especially Tess, she's so lovely and so sweet." —Ashlie Ash, Google Reviews
2. Memsaab Curry & Tandoor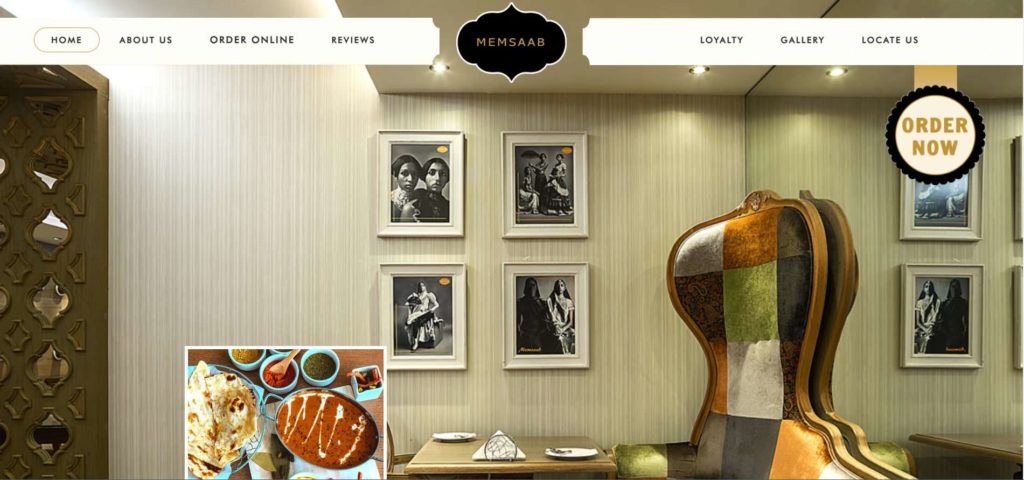 Test
Info
MENU ITEMS
Biryani, kebabs, tikka masala, curry
WEBSITE
https://memsaabfood.com/
ADDRESS
J2 Tower, Cluster J, Shop 32 & 33 - Jumeirah Lake Towers - Dubai - United Arab Emirates
CONTACT DETAILS
044429816
OPERATING HOURS
Saturday to Wednesday: 11 am - 11 pm

Thursday to Friday: 11 am - 11:30 pm
| | |
| --- | --- |
| Criteria | Rating |
| Menu | ★★★★☆ (4/5) |
| Service Quality | ★★★★★ (5/5) |
| Ambiance | ★★★★★ (5/5) |
| Authenticity | ★★★★☆ (4/5) |
Known for its delicious food, reasonable portion size, and impeccable service, Memsaab Curry & Tandoor brings authentic Indian and Pakistani flavors to Dubai.
Its popular offerings are its different types of biryani, such as vegetable biryani, vegetable Chaman biryani, mutton, and chicken Chaman biryani.
We also love that its menu includes additional different flavors through its sides such as the cucumber dill raita, a popular Indian condiment made with vegetables and yogurt.
When it comes to its authenticity in relation to its menu, this restaurant's dishes are only inspired by recipes passed down from generations of the finest chefs of India, which lovingly reflects the diversity of taste and culture of South Asia.
However, our biggest issue is the fact that its offerings besides the biryani were of average quality.
The service was quite courteous and accommodating. The staff always served us with great smiles and a friendly demeanor throughout our time dining here.
We also loved the entire ambiance of the restaurant. The clear glass tables, coupled with extravagantly upholstered seats and minimalistic Indian wall decor, all made for an elegant dining space that elevated the experience.
The lighting took a little bit of the fantasy, though. The overhead lighting situation made it unflattering for both the dishes and the people we dined with.
Authentic Indian and Pakistani biryani
Great range of side dishes
Excellent service
Beautiful decor and ambiance
Dishes beyond the biryani were average
Lighting is unflattering
Customer Reviews
I will surely try out this place again
"Tried out this famous place after hearing a lot from friends and others finally decided to try out this place. Memsaab is located at JLT and has a beautiful ambiance and the surrounding is amazingly decorated with bright lights, giving a bohemian vibe.
Tried a variety of chaats like papdi chat, pani puri, dahe chaat, and my favorite was the dahe chaat which is made with thick creamy yogurt with sweet n sour tangy sauce on a stuffed poori!! Heavenly. 😋😋
Also loved their starters tried chicken and fish starters which were delicious 🤤 and their dal makhani was the best one I have had so far… it was creamy and full of flavors. Cheese garlic naan is just amazing as it looks.
Paneer biryani was at its best with a good amount of spices and rice was amazingly aromatic.
Desserts are the best part of all the meals that we consumed to end with. Loved their fresh jalebi😋
I will surely try out this place again." – seems reddy, Google Reviews
Wonderful place and amazing food!
"Wonderful place and amazing food!! It was extremely tasty, the staff is very kind and paying attention! We had butter chicken, paneer, chicken tikka. Generous portions as well as very reasonable prices! We're definitely coming back here!!!! Loved it" – Melinda Harmati, Google Reviews
3. Sthan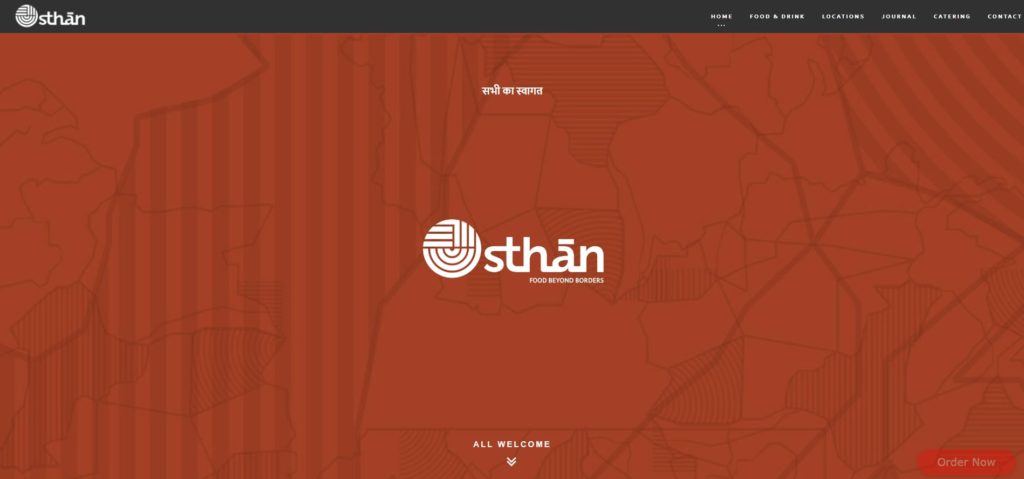 | Test | Info |
| --- | --- |
| MENU ITEMS | Biryani, naan, roti, tikka, tandoori, curry, kebab |
| WEBSITE | https://sthan.com |
| ADDRESS | Zabeel Road, Al Karama, Dubai, UAE |
| CONTACT DETAILS | 04 399 7775 |
| OPERATING HOURS | Every day: 12 PM - 12 AM |
| | |
| --- | --- |
| Criteria | Rating |
| Menu | ★★★★☆ (4/5) |
| Service Quality | ★★★★★ (5/5) |
| Ambiance | ★★★☆☆ (3/5) |
| Authenticity | ★★★★★ (5/5) |
Offering multiple cuisines such as Pakistani, Mughlai, and North Indian, Sthan offers an amazing range of dishes, some of which are completely new and unique compared to other restaurants that also serve biryani.
Its menu consists of great dishes such as the Murg Banoo, Peshawari Kadai Murgh, the Sindhi Shami kebab, and, our favorite, Nalli biryani which consists of juicy shanks of lamb marinated in spices and herbs.
We love how its menu is authentic and honors many different cooking traditions from different South Asian regions, including Pakistan. Sthan is one of our favorites when we want to try something new.
However, most of its menu items are completely unfamiliar and foreign to customers outside of these cultures, so this is definitely not the kind of restaurant for unadventurous diners.
The service was excellent. The staff was quite efficient, and they did everything with a smile and a great personality.
We also love how, despite it being busy during the time we ate there, the entire team never slowed down.
However, our dining experience was brought down by its ambiance. While the place was beautifully decorated, it was dead silent.
There was no sound system installed so the whole place felt empty, despite it being filled with customers.
On top of that, the air conditioning was not working well and we really started feeling the heat halfway through our meal.
Serves unique dishes from different South Asian regions
Excellent service
The place is beautifully decorated
Some dishes may turn off unadventurous customers
No music
The air conditioning was malfunctioning
Customer Reviews
Excellent quality with value for money
"Excellent quality with value for money but the service stands out amazing. Went in around 10:30 pm and the place was still buzzing with people. First time for us in there to explain to them. Very attentive service and didn't lose smile when asked about small condiments more than once. Had Pahari kabab with tandoori paratha and has Sindhi mutton biryani with their new jale aam ka panna ( raw mango juice with spices) enjoyed all and were satisfied." – Pooya Ranjbar, Google Reviews
What an amazing place with amazing food
"What an amazing place with amazing food ❤️ I loved every bite of my food 🤩
Biryani is so finger licking, I loved their kadak palak chaat sprinkled with beetroots, mashed potatoes, and pomegranate 💫
Chapli kabab was okay, but Haleem 😍😍😍 so delicious and full of flavors, it is a must-try place if you want delicious finger-licking food. Excellent service" – Wendy Benitez, Google Reviews
4. Claypot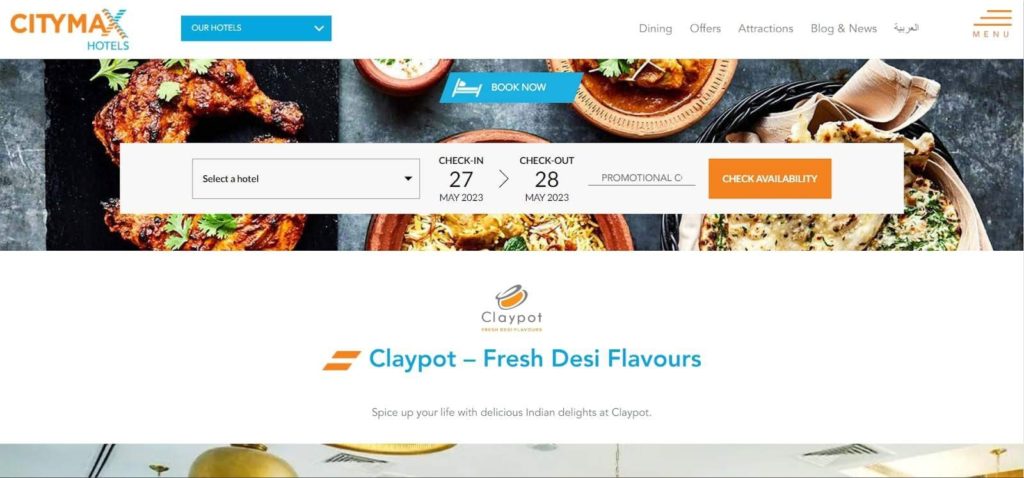 Test
Info
MENU ITEMS
Chatori galli, salads, tandoor, curries, bread basket
WEBSITE
https://www.citymaxhotels.com/dining/claypot/
ADDRESS
Citymax Hotel Bur Dubai, Lobby Level, Street 74, Mankhool, Dubai
CONTACT DETAILS
+971 50 100 7065
OPERATING HOURS
Sunday to Thursday: 12 pm - 11 pm

Friday to Saturday: 12 pm - 12:30 am
| | |
| --- | --- |
| Criteria | Rating |
| Menu | ★★★★★ (5/5) |
| Service Quality | ★★★★★ (5/5) |
| Ambiance | ★★★★★ (5/5) |
| Authenticity | ★★★★☆ (4/5) |
Pakistani food does not have to be so fancy all the time. If you want to satisfy your cravings without breaking the bank, some of the best value for money you can get is at Claypot.
With a great range of hot and cold mezze to start yourself off, its light kebabs and falafel with some tasty hummus were already almost enough to fill us up.
But its signature dishes, chicken masala, and dal makhani, are what we keep coming back, sometimes even daydream of.
And during its Iftar special, tables are served with dates, alongside a delicious sweet fruit syrup called Jallab.
Because of this, Claypot's authenticity cannot be denied, however, we can tell that the dishes it makes are like fast food or casual dining versions of these.
As for its service, we love how everyone was friendly and attentive. They made sure no plate was empty during the entire buffet service.
The vibe and interior design of the restaurant itself are very vibrant, and its white walls and brightly colored seating are quite pleasing to the eye.
This fits well with the cuisine that the restaurant serves, which is focused on North Indian recipes and Pakistani cuisine.
The vibrant atmosphere and eclectic tastes of the various foods in the restaurant come together to offer an invigorating dining experience.
Serves affordable Pakistani food
Friendly and accommodating service
Vibrant ambiance
Its dishes are fast food versions of the actual recipes
Customer Reviews
It was an amazing culinary journey!
"I recently had the pleasure of experiencing Iftar at an India-Pakistani restaurant in the Bur Dubai area and I have to say, it was an amazing culinary journey!
The variety and quality of the dishes were exceptional, with a mix of traditional Pakistani and Indian flavors that tantalized my taste buds.
The biryanis were cooked to perfection, the curries were rich and flavorful, and the naans were freshly baked and oh-so-delicious.
The staff was friendly and attentive, and the ambiance was cozy and welcoming.
Overall, I had a fantastic Iftar experience and would highly recommend this restaurant to anyone looking for an authentic taste of Pakistan and India in Dubai." – Olesia Segen, Google Reviews
The quality of the food was excellent
"We celebrated our son's 2nd Birthday at Claypot's City Cafe party hall. We were a group of 90 people. The quality of the food was excellent; every guest loved the food, not a single complaint. The level of service and professionalism by Mr. Nitesh Patil and his team is outstanding. We would highly recommend Claypot to host your parties at a reasonable price and excellent quality.
Thank you Nitesh & team for all the support provided. Claypot will be our #1 choice for any parties or events." – Olesia Segen, Google Reviews
5. Pak Liyari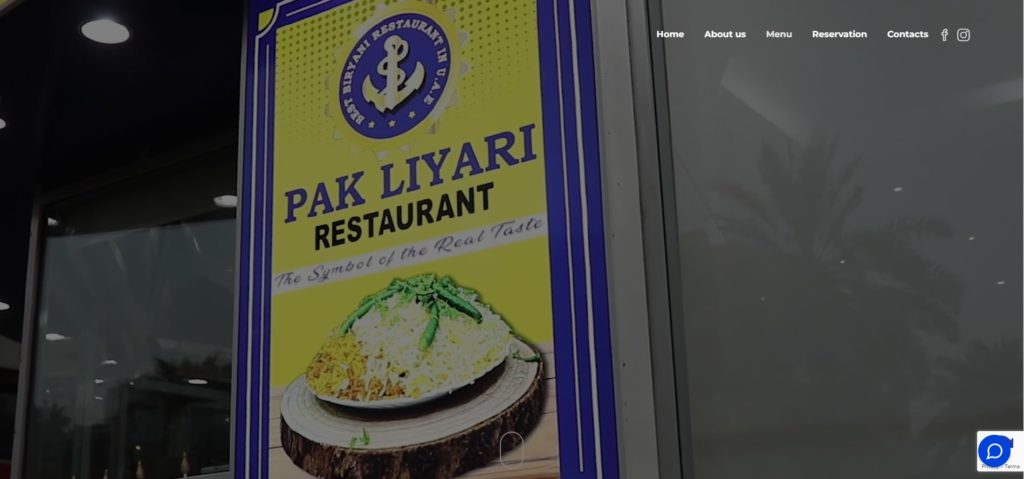 | Test | Info |
| --- | --- |
| MENU ITEMS | Biryani, karahi, kebabs |
| WEBSITE | https://pakliyarirestaurant.com/ |
| ADDRESS | Al Talal Tower 1, Opposite Sahara Center 13th Street, Al Nahda 1, Dubai – Al Nahda |
| CONTACT DETAILS | +971 4 220 0418, +971 4 271 7555 |
| OPERATING HOURS | Every day: 11 am - 1 am |
| | |
| --- | --- |
| Criteria | Rating |
| Menu | ★★★★★ (5/5) |
| Service Quality | ★★★★★ (5/5) |
| Ambiance | ★★★★☆ (4/5) |
| Authenticity | ★★★★★ (5/5) |
Specializing in Pakistani street food, especially ones that are reminiscent of the stalls in Karachi, Pak Liyari offers the most delicious and affordable mutton biryani that awaits everyone who has done a long day of shopping at the Meena Bazaar.
Its amazing chicken tikka and chicken karahi are well-loved dishes as well, as seen by a neverending flow of customers from all around the city and all around the world.
We can see why this is. Its authentically Pakistani recipe is what makes this restaurant really special as it has also become the go-to restaurant for the Pakistani community in Dubai.
When it comes to its service quality, we love that you can tell that this staff has withstood the test of time and has served thousands of customers. They all move efficiently and we always get our orders on time.
The ambiance is something that relatively brings this place down. While we can see the charm of the snug seating arrangement and the noise from both the customers and the people from outside the bazaar, it can also be quite overwhelming.
The condition of the restaurant is worn down, and while it may not seem attractive, it is proof that it has been around for some time now.
Serve authentic Pakistani biryani
Well-rounded menu
Efficient service
Noisy and tight restaurant space
Customer Reviews
This place has the best Pakistani food and definitely the best biryani
"I have walked past this place so many times in the last 2 years and I regret not going in earlier. This place has the best Pakistani food and definitely the best biryani. I've been there twice now in 3 days and I've tried the Mutton Paya and the Biryani and I can't wait to go back for more. Definitely do try this restaurant. Paya was AED 12 and Biryani was for 17 (February 2023)." – Hosh Jehangir, Google Reviews
The staff was super friendly and helpful with everything we needed
"Outstanding chicken Biryani with double masala, I experienced first time here at Ramadan that was so amazing, the queue of waiting peoples are too big and the restaurant was full before iftar time.
FAQs about Pakistani Restaurants in Dubai
---
We hope this helped you find your favorite Pakistani restaurants in Dubai. Also, if you're looking for other South Asian restaurant recommendations, then check out these articles: