The 5 Best Places for Live Music in Dubai
A great night out experience that could be an alternative to dancing in clubs is to jam along to some great live music.
Fortunately, Dubai is home to great nightlife culture, including nightly live music performances.
So we scoured the city to give you the best places for live music in Dubai and included the factors we considered in choosing them.
Ultimately, we answered some FAQs about live music in Dubai.
How much does seeing live music in Dubai cost?
The cost of going to a spot with live music may vary depending on whether you decide to get a table or not, if and how many drinks you're buying, and whether you want access to the VIP section or not.
To help you out, we've compiled the price range of the common items that people pay for in these places.
| Item | Price Range |
| --- | --- |
| Entrance Free | AED100 - AED300 per head |
| Table | AED2900 - AED8000 per table |
| Spirits | AED750 - AED10000 per bottle |
The Best Places for Live Music in Dubai
Before we get right into our top picks for the best places for live music in Dubai, here are the factors we considered for our entries on this list:
1. Blue Bar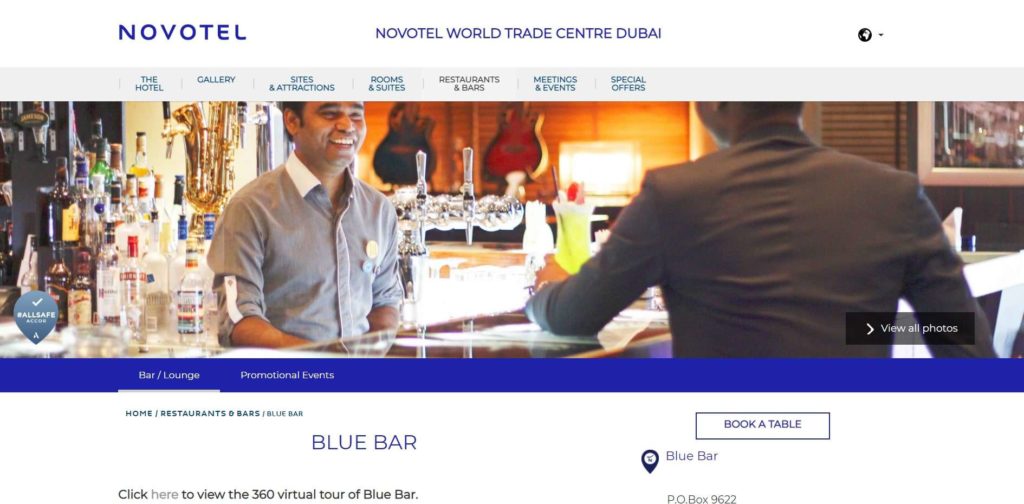 | | |
| --- | --- |
| Criteria | Rating |
| Location | ★★★★★ (5/5) |
| Ambiance | ★★★★☆ (4/5) |
| Range of Songs | ★★★★★ (5/5) |
| Events | ★★★☆☆ (3/5) |
Blue Bar has become a hotspot for music lovers. Located in the center of Downtown Dubai, this live music bar is accessible from all angles because of its central location.
The area is surrounded by other bars and nightlife, making it a perfect starting line, a night capper, or just a stop in your night out's bar hopping.
The space also has a great balance of being well-lit while being intimate. The positioning of the tables and chairs invite customers to get close to each other while enjoying the night away with great music.
However, we think that the space feels a bit cramped, and we would have liked to have a bit of space for dancing, especially since the bands like to play lively music.
And speaking of music, Blue Bar's live music spans numerous genres from jazz, pop, blues, soul, and Motown to funk, Latin beats, acoustic jams, and some classic rock.
Blue Bar really has a healthy mix of slow, mid-tempo, and upbeat jams ready to set the mood and control the pace for the night.
However, Blue Bar only has one consistent weekly event that offers a 50% discount on regular beverages and food on Monday and Wednesday nights.
We think the bar would be able to give a more consistent fun experience if it had more staple weekly events that incentivize customers to keep coming back.
Centrally located
Intimate yet well-lit space
Has a wide range of music genres performed
The space feels a bit cramped
No dance floor
Only has one staple weekly event
Customer Reviews
A great night out destination
"A great night out destination for those who like to drink and listen to live bands. Such an amazing experience." – Kate Mary Ann Ramos, Google Reviews
Good vibes, good live music
"Interesting place with good vibes and live music. The crowd is interactive, the food choice is limited especially in the evening but acceptable. A wide range of drinks and some good wines" – Abdul Jalil Shreim, Google Reviews
2. Maxx Music Bar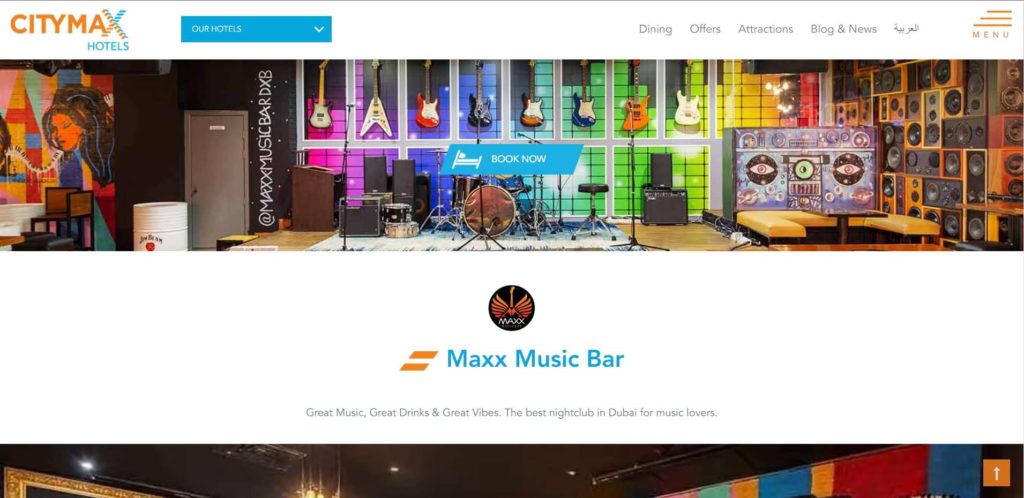 | | |
| --- | --- |
| Criteria | Rating |
| Location | ★★★★★ (5/5) |
| Ambiance | ★★★★☆ (4/5) |
| Range of Songs | ★★★☆☆ (3/5) |
| Events | ★★★★☆ (4/5) |
Located in Citymax Hotel right behind the Mall of the Emirates, Maxx Music Bar is one of the hotspots with the best daily live music in Dubai city.
Also located in the same vicinity as Blue Bar, this centrally located live music bar is not only near a couple of malls but also a lot of nightlife hotspots too.
On top of that, it's just right off the highway, so the traffic won't be too bad, even on Friday and Saturday nights.
The music bar also doubles as a nightclub on some nights, featuring some industry legends. That being said, that means that the music bar doesn't have live music on some nights.
Another drawback with Maxx Music Bar is that it only exclusively plays 80s, 90s, and 00s music, with the exception of its weekly Rock it Out Thursdays.
Its Rock it Out Thursdays involve music performers playing some classic rock jams. However, with it being only once a week, the music bar has a limited range of song genres they play in the venue.
Despite that, the space lends itself to a great night for everyone. The wall is filled with classic vinyl albums, and the wooden barrel tables are fun, yet cool, touches to the space.
However, while spacious, we do wish that Maxx Music Bar does have a dedicated dance floor where everyone can gather and jam along to the live music.
Centrally located
Cool and fun ambiance
Features DJs and live music
Limited genre of songs performed
Only one themed night for live music
Customer Reviews
Will definitely visit again
"Nice colorfully decorated and spacious bar, well known for the live music it hosts.
Unfortunately, landed up too early to catch the live acts as they start only at 10 pm. At least on a Friday, I went.
Decent choice of beers and bites and very friendly and efficient staff.
Will visit again, a bit later in the evening :-)" -Neel Mitra, Google Reviews
Chill out spot
"Chill out place with live music.
Decent place to have drinks, and food, and also you can enjoy live music.
On Tuesdays, they have Karaoke night which is fun. A few of my friends tried it and got free Drinks !!
Staff is friendly and ambiance is decent." -Nikhil Chaturvedi, Google Reviews
3. McGettigan's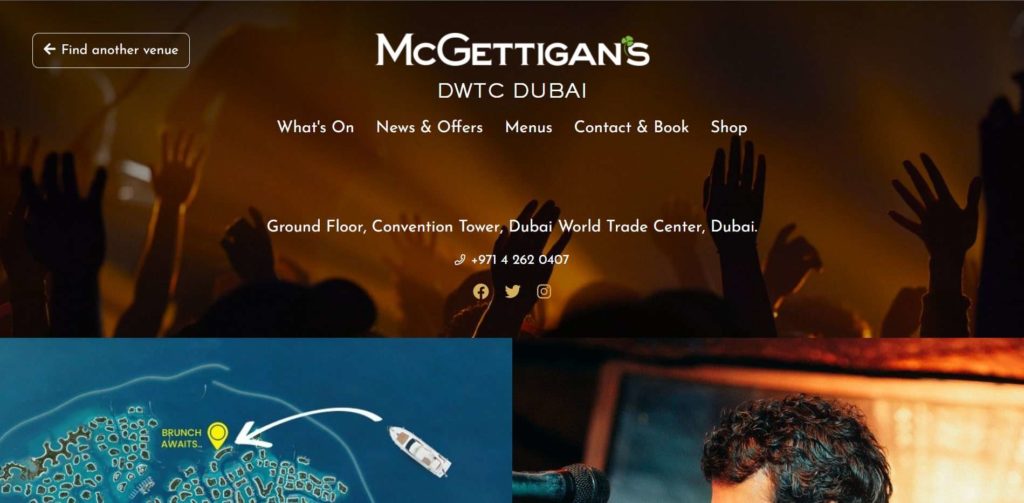 | | |
| --- | --- |
| Criteria | Rating |
| Location | ★★★★★ (5/5) |
| Ambiance | ★★★★☆ (4/5) |
| Range of Songs | ★★★☆☆ (3/5) |
| Events | ★★★★☆ (4/5) |
Part of McGettigan's global pub chain, McGettigan's offers a great live music experience combined with the classically loved UK pub experience.
While there are multiple McGettigan's in Dubai, this one is a favorite because of its great location. This branch is centrally located in the middle of one of the busiest areas of downtown Dubai.
Found inside the city's Trade World Center building, the pub is within arm's length of hotels, and Dubai's financial district.
The ambiance is great, too. With a spacious drinking area, a hops garden, — a rare sight in Dubai — and live Irish music, McGettigan's certainly perfects the typical Irish pub atmosphere.
However, the empty spaces of the pub, while it could prove to be relaxing, do take away some of the liveliness and jolliness that we'd come to expect from this kind of pub.
Besides that, the lack of dedicated smoking areas tends to fill up the interior with the strong scent of smoke, which was kind of upsetting.
And when it comes to the range of songs its performers play, while we admit it is a tad bit too much on Irish songs, the pub presents a great variety of genres from alternative, to pop, to folk, and rock.
We think this is where the pub shines, because of its neverending list of artists both from Dubai and Ireland.
Authentic Irish pub experience
Strategically located in the city
Great lively ambiance
Great variety of artists and songs
No designated smoking area
Too many empty spaces in the pub
Customer Reviews
Will always be my favorite pub
"I've been here 4 years ago last time and when I came 2 days ago nothing seemed familiar!! All is new and it became much bigger and more comfortable! Awesome place to eat, drink, dance, and play billiards even! The food was delicious 😋 live music was great 👍 people were drunk and happy 😊 really nice place! I recommend!" – Natalia Barabanova, Google Reviews
One of the best places in the area
"One of the best places in JLT and Marina neighborhood to bring your friends to watch sports events. Huge place comprising several seating areas under one roof.
The best part, is there are many pool tables available to have fun with your friends. Rates are not so high and the food quality is good.
It's busier on weekends so if you're planning to go there on weekends, better book a table in advance." – Mohammad Khan, Google Reviews
4. Jazz Garden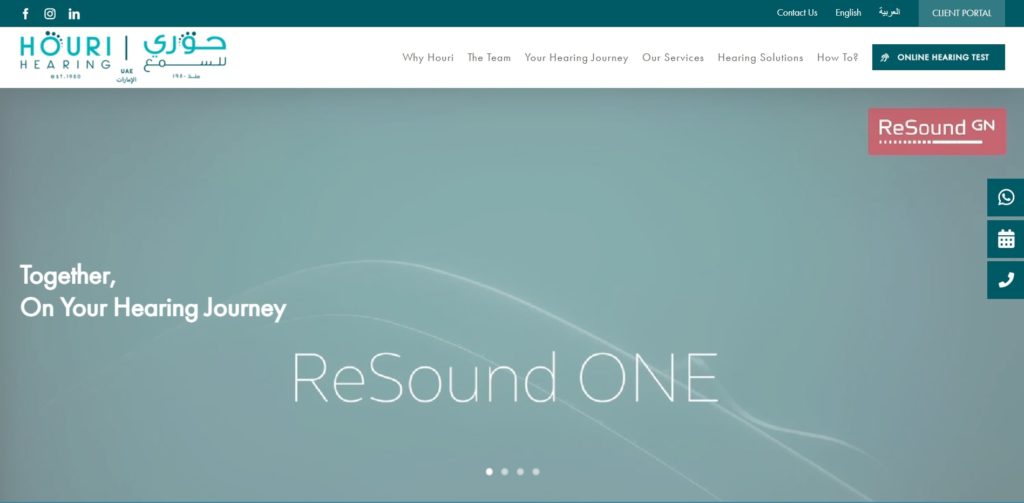 | Test | Info |
| --- | --- |
| WEBSITE | https://www.thejazzgarden.com/ |
| ADDRESS | Al Sufouh - Al Sufouh 2 - Dubai - United Arab Emirates |
| CONTACT DETAILS | +971 4 239 0572 |
| OPERATING HOURS | Friday to Saturday: 6 pm - 1 am |
| | |
| --- | --- |
| Criteria | Rating |
| Location | ★★★★☆ (4/5) |
| Ambiance | ★★★☆☆ (3/5) |
| Range of Songs | ★★★★☆ (4/5) |
| Events | ★★★★★ (5/5) |
More an event series rather than a live music bar, Jazz Garden is an annual Jazz festival that is going strong on its fifth season.
With a lineup that consists of 16 events over the period of 16 Saturdays that will conclude with a grand 2-day finale in 2023, Jazz Garden brings live jazz music to another level in Dubai.
The jazz festival is always annually held just right outside Palm Jumeirah, right next to Dubai Marina.
This means that the venue is both accessible to locals and the international tourists that the Jazz Garden draws in with its international lineup.
Although, we do think the location is quite leaning more towards the tourist-centric area of the city, which could be a bit too inconvenient for locals.
On top of that, our experience with the whole festival ambiance was slightly overshadowed by the mediocre food and drinks, and the heat of Dubai nights.
Despite that, Jazz Garden always has at least more than 20 international jazz artists performing their own sets every weekend.
The result is a neverending exploration of the different styles of jazz music that are currently being made in the 21st century.
However, we cannot deny that the event being only exclusively for jazz music will definitely alienate a lot of people since it is a niche genre of music.
International jazz festival over the course of multiple weekends
Located in a tourist-centric area
Has international jazz artists from all over the world
Mediocre food and hot weather ruin the ambiance
Venue is a bit far away from the center of the city
Only has jazz music
Customer Reviews
Great event!
"Great event, energetic music by brilliant bands, a lively crowd, lots of food and drink options, and opportunities to buy original art and jewelry from the artists themselves." -Takwa Messawi, Google Reviews
Very good artists and atmosphere
"Great venue in the hotel garden. Very good artist and atmosphere. Good options for food and drinks. Several sitting options. Like this place and The Jazz Garden concept. Parking is easier at the back (close to sky dive dubai -> follow One Dubai signs)." -Geoffroy Berthon, Google Reviews
5. The Notorious P.I.G.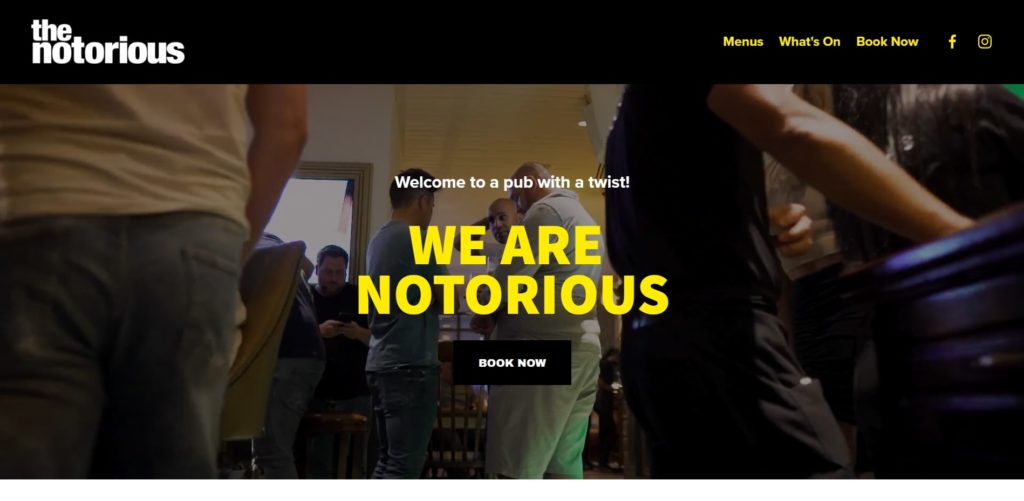 Test
Info
WEBSITE
https://thenotorious.xyz/
ADDRESS
Al Hubob St - Dubai Marina - Dubai - United Arab Emirates
CONTACT DETAILS
+971 58 156 4123
OPERATING HOURS
Sunday to Thursday: 7 pm - 3 am

Friday to Saturday: 4:30 pm - 3 am
| | |
| --- | --- |
| Criteria | Rating |
| Location | ★★★★☆ (4/5) |
| Ambiance | ★★★★★ (5/5) |
| Range of Songs | ★★★☆☆ (3/5) |
| Events | ★★★★★ (5/5) |
A local pub with no frills, The Notorious P.I.G. only seeks to deliver the best pork-filled menu, hops, and great loud live music.
Located in Dubai Marina, it has an okay location that is surrounded by many other bars, lounges, and nightclubs.
We think it could be a great starting point or a night capper to a weekend's night out and at the same time a great meeting place since it's also conveniently located in a more popular district of the city.
However, the area is geographically a bit farther away from the city center and the residential areas, so that's definitely something that we advise you consider.
The atmosphere is a more modernized version of the UK pubs. With warm and bright lighting and wooden furniture, the space feels warm, welcoming, and casual.
We love that the live music even expands on its homeliness like we were stepping into a friend's house for a nice party.
However, The Notorious' live music is sadly very limited to mostly 80s songs, which are not bad, but definitely doesn't fit the age range of its customers sometimes.
We found ourselves wondering why they were limiting the music to this when the pub can have all kinds of music as long as it's appropriate.
But despite that, we found ourselves coming back to it again and again because of its loaded weekly events and promos.
It has roast dinners every Sunday, unlimited bacon snacks and beverages for 3 hours for women every Wednesday, and a whole lot more.
We love how almost each night of the week has something that pushes us a bit to at least drop by The Notorious P.I.G.
Located near other bars and lounges
Welcoming and lively ambiance
Has a special event for almost every night of the week
Location is far away from center of the city
Live music only plays 80s music
Customer Reviews
Great pub!
"Great pub with great offers on draft beer/cider. Shalufah was really attentive with fantastic customer service. I had been recommended this place through a friend, apparently, they show all the football here so maybe I will check it out when the football season starts." -Gareth Evans, Google Reviews
Very good artists and atmosphere
"Great restaurant. The all-pork menu, amazingly attentive staff, views of Bluewaters, and fantastic live music mean we will be back as regulars. Please save room for dessert!" -Katherine Riddle, Google Reviews
FAQs about Live Music in Dubai
---
We hope this helped you in finding a spot with live music for your next night out with friends. Also, if you're looking for other ways to have fun, then check out these articles: