The 5 Best Convenience Stores in Dubai
No matter the time or day, convenience stores are always open for all your essential shopping needs. Fortunately, Dubai has plenty found on almost every corner.
So, we scoured the city to give you the best convenience stores in Dubai. We also included the factors we considered in choosing.
Lastly, we answered some frequently asked questions about convenience stores.
The Best Convenient Stores in Dubai
Before we get right into our top picks for the best convenience stores in Dubai, here are the factors we considered for our entries on this list:
1. Zoom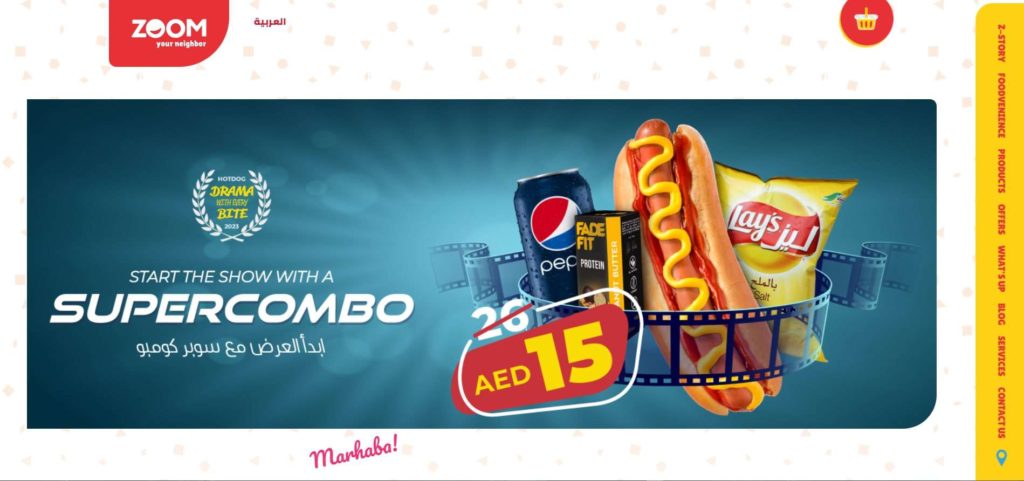 WEBSITE
https://zoomcstore.com/
ADDRESS
ENOC Complex, P.O.Box 6442 Dubai, United Arab Emirates
CONTACT DETAILS
+97143374400

800-ENOC(3662)

OPERATING HOURS
Open 24/7
| | |
| --- | --- |
| Criteria | Rating |
| Range of Products | ★★★★☆ (4/5) |
| Accessibility | ★★★★★ (5/5) |
| Store Incentives | ★★☆☆☆ (2/5) |
| Store Appearance | ★★★★☆ (4/5) |
Having been on the market for 25 years now and with over 43 stores across Dubai, ZOOM provides commuters a way to purchase a quick snack or beverage on their way to their destination.
We love that it boasts a wide range of snacks and beverages that have been curated so that everyone is able to eat and drink food items with just one hand and minimal effort.
This means that it is the perfect destination to pick up something filling while being on the go, perfect for almost everybody on a weekday rush.
However, we were sad to find out that ZOOM stores do not have non-perishable items and essentials, such as hygiene items. We think this would have been a perfect addition as the stores are located in metro stations and gas stations.
And that is what makes ZOOM such an accessible convenient store. Its locations are always on the way to wherever Emiratis are going, maintaining a steady presence no matter your choice of vehicle.
Unlike other modern convenience stores, however, this one has yet to catch up with the digital innovations of its time. The lack of online shopping is probably its weakest point.
However, we do love that it gives discounts to snack and beverage combos that pair well together, making the purchase of a complete snack set more affordable.
It is made by the fact that each ZOOM store is well-maintained and always has stocks of its bestsellers, and it does deliveries. The customer service can be a hit or miss, though.
Wide range of easy-to-eat food items and beverages
Located in metro stations and gas stations
Well-maintained and clean stores
Stores do deliveries
No digital features
Inconsistent customer service
Customer Reviews
Very convenient
"This small little shop is very convenient for small little groceries and drinks and snacks.
They also offer delivery service to your room which is great for those heavy bags. The staff is helpful and polite. The shop itself also has a bakery section in which you can buy pastries and desserts. 5 stars for a small little " – Akeel Ashraf, Google Reviews
I really love the coffee and the burger
"Nice place, I really love coffee and burger at this place every morning while commuting to work.
Almost everything is available." – Bunty Tiwari, Google Reviews
2. F Mart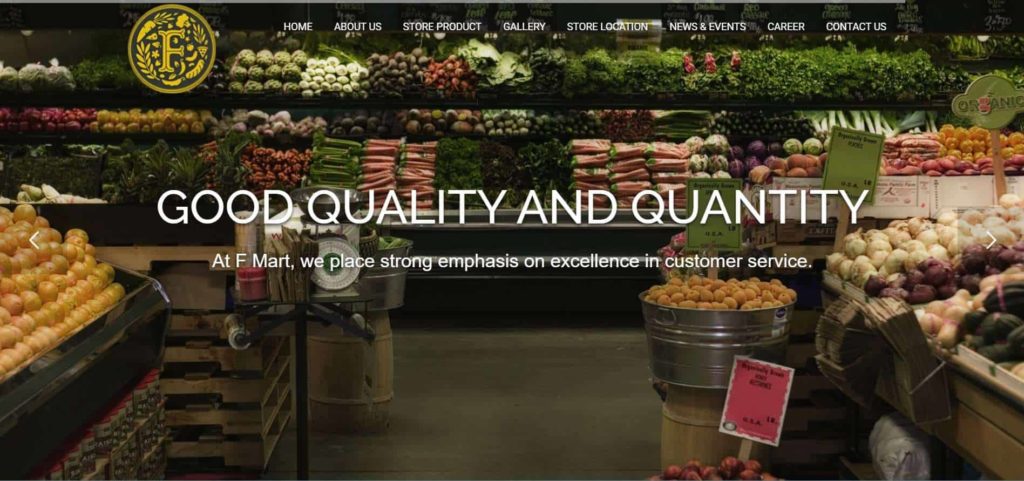 WEBSITE
https://www.fmart.ae/
ADDRESS
P.O. BOX: 50603, DUBAI, UAE
CONTACT DETAILS
04 2714800

04 2714801

OPERATING HOURS
Saturday to Thursday: 9 am - 5:30 pm
| | |
| --- | --- |
| Criteria | Rating |
| Range of Products | ★★★★☆ (4/5) |
| Accessibility | ★★★★☆ (4/5) |
| Store Incentives | ★★★★★ (5/5) |
| Store Appearance | ★★★★★ (5/5) |
Offering the freshest produce, the finest products in an urban, warm, and welcoming ambiance, F Mart matches its home city's inimitable style and vigor, and premium lifestyle.
We love that its range of products revolves around selling fresh products, making healthy food more accessible for anyone who visits its stores.
However, it is quite disappointing to know that outside of perishable items, it only sells household care products, which we think are less of a necessity compared to hygiene products.
On top of that, F Mart only has 12 stores currently throughout Dubai. And while it has plans of expanding to 100 stores by 2025, its competitors are way beyond that milestone.
However, we do have to give points to the fact that its locations are always located in centrally-located areas with heavy foot traffic.
It also has an app that allows customers to buy groceries online and have these delivered right to their doorsteps. The app also serves as a one-stop shop for discount and sale announcements, as well as exclusive deals.
Its service quality matches the premium brand it communicates so well to its customers. Its stores are always offering a modern ambiance that feels timely and timeless at the same time.
Wide range of fresh products
Centrally located in popular areas
Exclusive app allows customers to order deliveries
Excellent customer service
Limited products outside of perishables
Currently only has 12 stores in Dubai
3. Mall Mart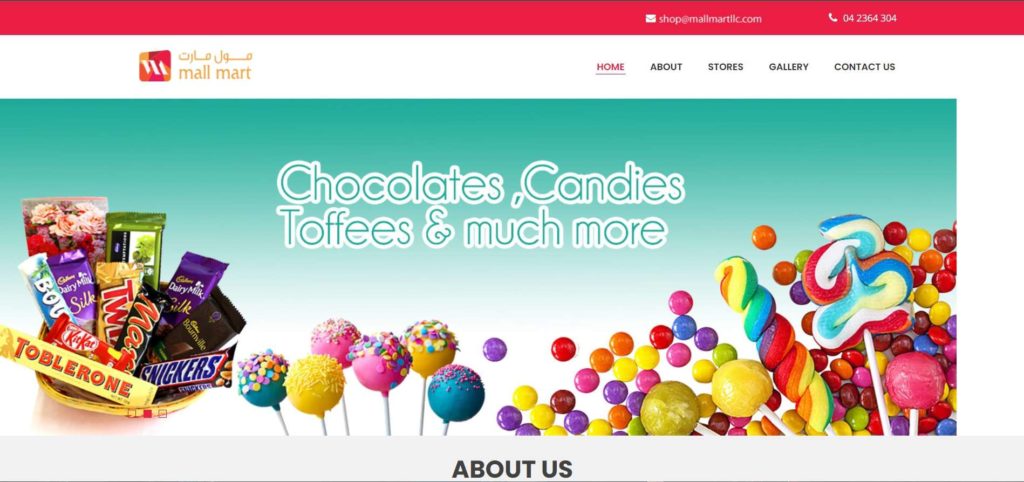 | | |
| --- | --- |
| WEBSITE | http://www.mallmartllc.com/ |
| ADDRESS | OFFICE 302, AL YASMINE BUILDING, NEAR ABU HAIL METRO, DUBAI |
| CONTACT DETAILS | 04 2364 304 |
| OPERATING HOURS | Every day: 9 am - 11 pm |
| | |
| --- | --- |
| Criteria | Rating |
| Range of Products | ★★★★☆ (4/5) |
| Accessibility | ★★★★☆ (4/5) |
| Store Incentives | ☆☆☆☆☆ (0/5) |
| Store Appearance | ★★★★★ (5/5) |
Part of the Welcome Group of Companies, and one of the fastest growing convenience stores in Dubai, Mall Mart boasts a wide range of products for everyone's day to day needs.
From all kinds of beverages and 75 different tea and coffee offerings to freshly made snacks and even stationary products, this convenience store almost has everything.
However, what it does not have are hygiene essentials, cleaning products, and other non-perishables, which are starting to become somewhat of a common denominator in these convenience stores.
Mall Mart has over 20 stores located throughout Dubai, most of which are found in central locations with heavy foot traffic.

However, as we continued checking on its locations, we started noticing that most of its branches are either located within or near malls, which kind of defeats the overall purpose of convenience stores.
We would have loved to have seen some branches near or amongst residential neighborhoods since that would be where they are at their most convenient.
Its service features are not that impressive either. Besides the lack of supplemental digital features, it has no other features that would make it more accessible.
You can really tell that it is your classic brick-and-mortar convenience store.
But it does make up for its service quality. Stores are always well-stocked, clean, and orderly. We think that its loyal customers keep coming back because of these factors.
Wide range of food and beverage offerings
Centrally-located
Excellent service quality
Lacks range in non-perishable items
Most branches located in malls; which defeats its purpose
No added service features
4. 7-Eleven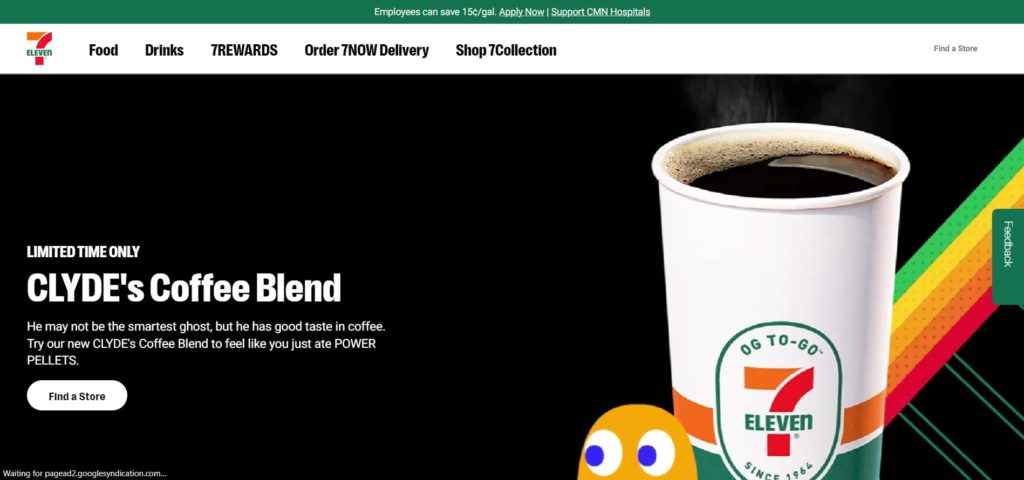 | | |
| --- | --- |
| WEBSITE | https://www.7-eleven.com/ |
| ADDRESS | Bay Sq., Business Bay, Dubai, Dubai, United Arab Emirates |
| CONTACT DETAILS | N/A |
| OPERATING HOURS | Open 24/7 |
| | |
| --- | --- |
| Criteria | Rating |
| Range of Products | ★★★★★ (5/5) |
| Accessibility | ★★★★☆ (4/5) |
| Store Incentives | ★★★★★ (5/5) |
| Store Appearance | ★★☆☆☆ (2/5) |
One of the most recognizable convenience stores in the world, global brand 7Eleven is just as much of a formidable presence in Dubai as it is anywhere in the world.
We love its catalog of products in every store. From famous snack and beverage brands to a complete set of hygiene necessities and stationery items on top of that, 7-Eleven really lives up to the expectations of everyone.
And while its delivery services are not widely integrated into every 7-Eleven store yet, we love how widespread its locations are.
Besides the fact that it just has more branches compared to other convenience stores in Dubai, its branches are both found in commercial, business, and residential neighborhoods.
This means that, wherever you go, you can be sure that there is always a 7-Eleven around the corner.
Its service features don't let up either. We love that it has its own app, and it helps you gain points that reward loyalty.
Its constantly rotating promos and discounts help customers save, at the same time incentivize them to keep coming back.
However, its weakest point is probably the fact that the service quality varies from one store or another. It definitely has a problem with keeping a consistent standard of practice.
Some stores are clean, while others do not even have an operating air conditioner. Some branches' staff are friendly, while there are some that are hard to get the attention of.
Great range of products
Many branches with strategic locations
Has its own exclusive app loaded with benefits and incentives
Delivery services are not yet widely available
Service quality is inconsistent
5. Emarat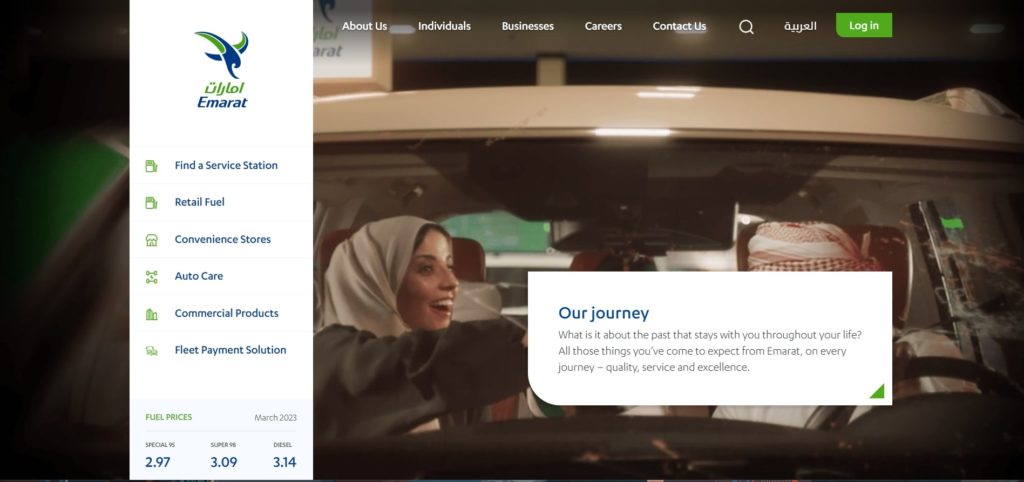 | | |
| --- | --- |
| WEBSITE | https://www.emarat.ae/ |
| ADDRESS | Emarat Head Office, Sheikh Zayed Road, Dubai, UAE, PO Box 9400 |
| CONTACT DETAILS | +971 4 340 2272 |
| OPERATING HOURS | Open 24/7 |
| | |
| --- | --- |
| Criteria | Rating |
| Range of Products | ★★★★★ (5/5) |
| Accessibility | ★★★★☆ (4/5) |
| Store Incentives | ★★★★★ (5/5) |
| Store Appearance | ★★★★★ (5/5) |
Gas stations with three kinds of convenience stores, Emarat differentiates itself from its competition by expanding into convenience stores that fill different needs.
C-Store, Emarat Plus, and Freshplus are its three convenience store brands, each with its own unique take on the convenience store industry.
C-Store, found in every Emarat service station, offers snacks, beverages, freshly-baked products, made-to-order gourmet sandwiches, and coffee. We love C-Store because it is the ideal gas station store that we look forward to on trips.
Emarat Plus takes this concept outside of the Emarat service stations, and provides the same exact service to commuters, making this service even more accessible.
Freshplus, on the other hand, is its latest innovation. A convenience store with a special focus on fresh, high-quality products.
Because of its three convenience store brands, its accessibility is high, but it is brought down by the fact that it does not have delivery services.
It also does not have online digital features that make shopping here easier, which we think is a disappointment as it has innovated the concept of convenience stores multiple times now.
However, it is made up by the fact that its customer service is consistent and excellent. Stores are always well-stocked, and the staff is always accommodating and efficient.
Multiple convenience store brands
Wide range of product offerings
Many strategic locations
Consistent service quality
Does not offer delivery services
No online and digital features
FAQs about Convenience Stores in Dubai
---
We hope this helped you in finding your favorite convenience store in Dubai. Also, if you're looking for other shopping spots, then check out these articles: