The Top Hidden Gems in Dubai
One of the best things about visiting Dubai is the myriad of options for activities, shopping, entertainment and dining that you can find around the city.
But if you're the type of traveler who doesn't like to stick to the usual tourist spots, here are some of Dubai's hidden gems to include in your itinerary:
Hidden Tourist Attractions in Dubai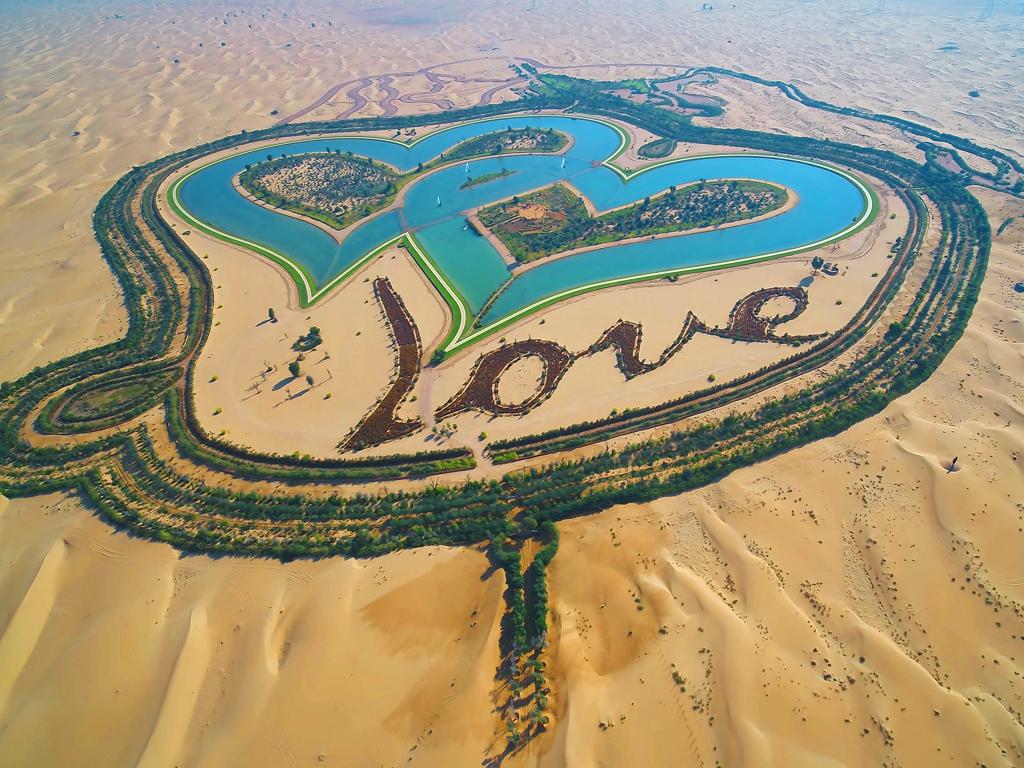 Dubai may be most known for its popular buildings, world-class resorts and unique theme parks, but these lesser known tourist attractions will surely impress you just the same.
Banan Beach
Website: https://www.bananbeach.com/ 
Address: Nad Al Sili – Ras Al Khaimah – Dubai – United Arab Emirates
Contact details: +971 723 53566
Operating hours: 24 hours daily
You might have seen photos of locals on what looks like villas in Greece or that famous swing right on the water, and yes, this is all in Dubai.
A longtime favorite getaway among locals during the winter, Banan Beach is a hidden glamping resort in Ras Al Kaima that lets you unwind without the crowd.
Accommodations with breakfast in Banan Beach include:
| | |
| --- | --- |
| Small Tent for 2 Guests | AED 244 |
| 10 Small Tents for 20 Guests | AED 2,355 |
| Loft Tent for Up to 4 Guests | AED 889 |
| Chalet for Up to 6 Guests (Includes a private pool, BBQ area and swings) | AED 1,385 |
Banan Beach also has a range of activities that will keep you entertained during your stay including some watersprots, campfires and yoga classes.
The resort also has its own restaurant that serves sumptuous grilled dishes and snacks, so you can focus on relaxing and having fun.
In fact, you have everything you need at Banan Beach including a butcher shop and mini mart if you want to cook your own food, a shisha area and a spacious parking lot.
Pro tip:

Accommodations at Banan Beach are quite limited, so make sure to book a slot ahead, especially if you're checking in as a group or if you have special requests.
Love Lake
Website: https://www.visitdubai.com/en/places-to-visit/love-lake-dubai 
Address: Al Qudra – Dubai – United Arab Emirates
Contact details: +971 52 692 8310
Operating hours: 24 hours Daily
Price: Free
The world first saw a glimpse of Love Lake when His Highness Sheikh Hamdan bin Mohammed Bin Rashid Al Maktoum posted about it in 2018.
Since then, this spot has intrigued many tourists, although not a lot of people come here because of its location.
But if you don't mind driving all the way out to Al Qudra, Love Lake is surely worth the visit.
The lake was designed to resemble two interlocked hearts that's best appreciated from above.
But even if you don't have a drone, you can still take many photos on the lake, especially with its beautiful scenery and many animals in their natural habitat.
In fact, you can spend the night at some parts of the lake as long as you bring your own food, barbecue grill and of course, a tent.
Pro tip:

There are no restaurants and stores on Love Lake. So, if you plan to visit, stop by Last Exit to grab some good street food.

If you plan to go camping on the lake, make sure to pack your own blankets and jackets since it can get cold here at night.
Guru Nanak Darbar Sikh Temple
Website: https://www.visitdubai.com/en/places-to-visit/gurunanak-darbar-sikh-temple 
Address: Sheikh Zayed Road – Jebel Ali Village – Dubai – United Arab Emirates
Contact details: +971 4 882 7550
Operating hours: 4:30 AM to 8:30 PM – Daily
Price: Free
With more than 50,000 Sikh resdients in Dubai, His Highness Sheikm Mohammed bin Rashid Al Maktoum granted a piece of land for the community to build the Guru Nanak Darbar Sikh Temple.
Located in Jebel Ali Village, this place of worship has become one of the hidden architectural wonders of Dubai with a combination of modern and traditional design.
The building can accommodate up to 50,000 devotees with a huge parking space that can fit up to 140 cars.
Aside from the worship area, the building also has a kitchen, pantry, dining hall and storage areas to make sure that all guests can be comfortable while inside the temple.
So, if you want to visit some of the spiritual spots around the city, make sure that you stop by the beautiful Guru Nanak Darbar Sikh Temple.
Pro tip:

Since you're visiting a place of worship, make sure to dress modestly and cover your head with a scarf or turban. You also need to remove your shoes before going inside the temple.
Dubai Ladies Beach Club
Website: https://dubailadiesclub.com/ 
Address: Jumeirah Street – Jumeirah 2 – Dubai – United Arab Emirates
Contact details: +971 4 349 9922
Operating hours: 7:00 AM – 10:00 PM – Daily
Price:
Outdoor Daily Entrance: AED 195 (Weekdays) / AED 260 (Weekends) / AED 100 (Mondays due to maintenance)
Gymnasium Daily Entrance: AED 84
Dubai puts a lot of value on the welfare of women that you can find many facilities around the city that are designed to be enjoyed by its female population.
The Dubai Ladies Club was created for women to have a safe and comfortable space to relax, have fun, exercise and bond with other females.
The club offers different types of memberships for Dubai residents, but travelers can also enjoy the facility by paying the club's daily entrance rates.
Some of the amenities that you can enjoy at the Dubai Ladies Club include:
The club's fitness center offers a fully equipped gym with personal trainers as well as dance, yoga and kickboxing classes.
Treat yourself to a day of pampering at the Al Asalla Spa that offers treatments using the traditional healing techniques of Morocco.
You can also go for the full spa experience that includes sauna and whirlpool treatments.
Courts and Sports Classes
Enjoy a game of tennis or squash with friends at one of the courts at the club. You can also take swimming and water sports classes with professional trainers in the club.
Pro tip:

Call the club ahead to secure your booking for the day, especially if you plan to use the spa, sign up for a class or use one of the facilities.
Hidden Shopping Spots in Dubai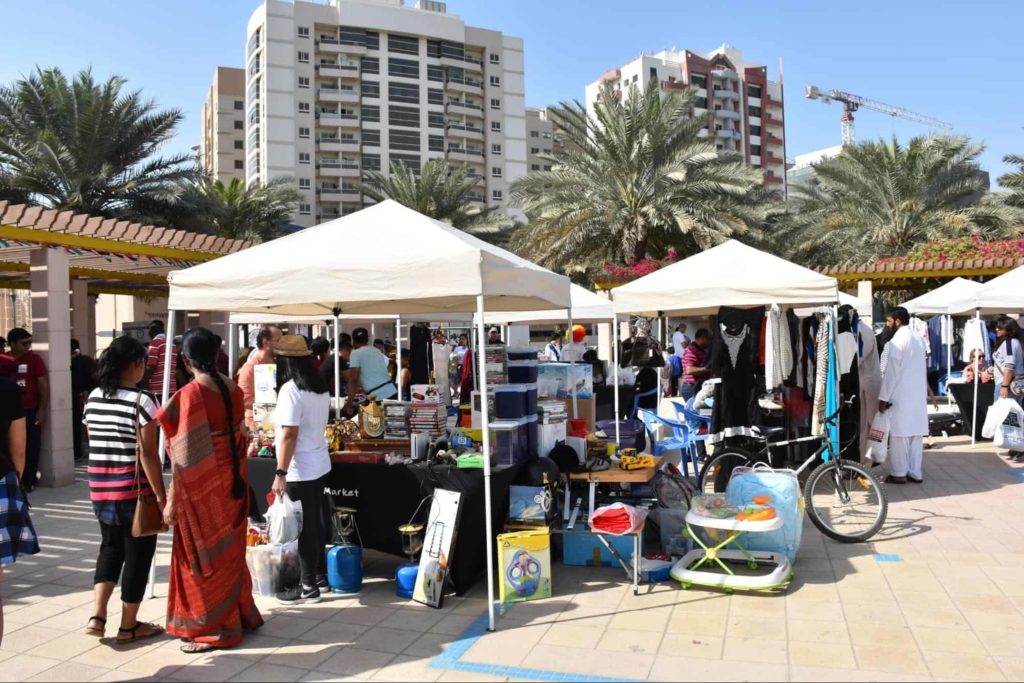 Dubai is a shopaholic's haven and known for its annual Dubai Shopping Festival. But the city is also filled with hidden shopping spots where you can find unique trinkets. 
Ripe Market
Website: https://ripeevents.com/ripe-market/ 
Address: Dubai Police Academy Park – Umm Suqeim – Dubai – United Arab Emirates
Contact details: +971 4 315 7000
Operating hours:
9:00 AM to 9:00 PM (Saturday)
9:00 AM to 7:00 PM (Sunday)
If you're looking for fresh, organic produce to enjoy during your stay in Dubai, Ripe Market is the place to be.
This community-based market was created to give local farmers and small business owners a space where they can sell their products.
A lot of locals also go to Ripe Market to get their stock of fresh fruits and vegetables, sauces, condiments and other locally made products at good prices.
You can even find shops that sell handmade jewelry, clothes, homeware, toys and even skincare in this market.
Aside from its original location at the Police Academy Park, the organizers of Ripe Market also host venues like the Springs Souk, Times Square Center, Golden Mile Galleria and Circle Mall.
Pro tip:

Go to the market early if you want to get first dibs on the freshest products and bring your own tote bag.
Dubai Flea Market
Website: https://dubai-fleamarket.com/ 
Address: Zabeel Park – Al Kifaf – Dubai – United Arab Emirates   
Contact details: +971 56 788 2348
Operating hours: 10:00 AM to 6:00 PM – Weekends
Are you shopping on a budget? The Dubai Flea Market is a treasure trove of second-hand products from residents around the city.
Since 2008, the flea market has been a favorite among shoppers looking for unique household items, clothes, antiques, books and handicrafts.
You can even squeeze in a picnic while you're at Zabeel Park since there are stalls that sell food and drinks for you to enjoy.
Aside from its original venue, the Dubai Flea Market also hosts events in venues like the TImes Square Center, Al Barsha Pond Park and JLT Park.
Pro tip:

Since the flea market has over 300 sellers, it's best to go early to have more time to explore every stall with a lesser crowd.
Hidden Dining Spots in Dubai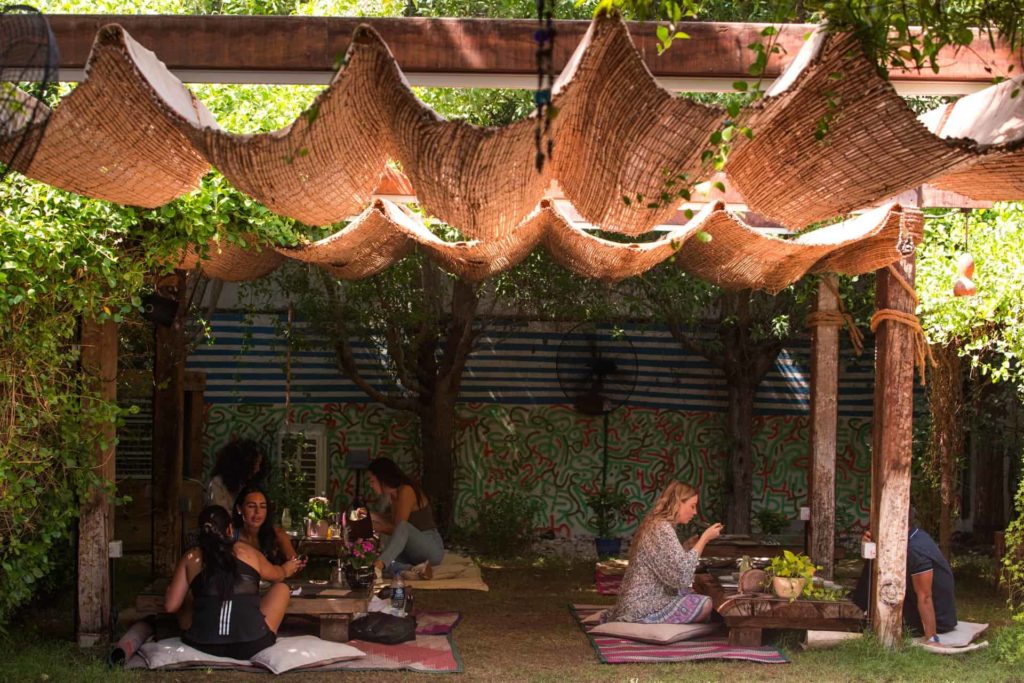 When it comes to good food, you won't run out of options in Dubai. But there's more to this city than just your typical Michelin-starred restaurants or popular cafes.
Here are some of the hidden dining spots around the city that will surely wow all your senses.
The Farm
Website: https://www.thefarmdubai.ae/ 
Address: Al Barari – Dubai – United Arab Emirates
Contact details: +971 56 174 1208
Operating hours: 7:30 AM to 10:30 PM (Daily)
The Farm is more than just a restaurant. Set in the exclusive neighborhood of Al Barari, this hidden dining spot is a true escape from city life.
Stepping inside the doors of The Farm will immediately take you to an oasis filled with lush greens, waterscapes and a building inspried by a tropical farm.
But more than its ambiance, The Farm also offers a world class menu for breakfast, lunch and dinner.
Its food is inspired from international flavors from India, Asia, Middle East and the Mediterranean.
Don't forget to try favorites like the Chateaubriand Fillet Asado, The Farm's Authentic Biryani, The Hormone-Free Grilled Rib Eye Steak and the Thai Beef Panang Curry.
Pro tip:

Book a table at The Farm ahead no matter what time of day you go to ensure that you won't have to wait.
Life N One Cafe/SEVA Experience
Website: https://www.sevaexperience.com/ 
Address: Jumeirah Beach Road – 27B Street – Jumeirah 1 – Dubai – United Arab Emirates
Contact details: +971 56 534 2899
Operating hours: 8:00 AM to 10:00 PM (Daily)
It was known as Life'n One Cafe in Dubai for many years and recently, this hip cafe has reinvented itself as Seva Experience.
It's the first plant-based cafe in the Middle East, but Seva Experience is more than just a dining spot that breaks Dubai's cafe culture.
It's also an entire wellness center where you can take yoga classes, enjoy vegan food, relax in a calming oasis, and shop for artisanal products.
A hidden gem in Jumeirah, Seva Experience has no wifi, so you can fully disconnect from modern life and reconnect with your inner wellbeing.
Here, you can participate in private yoga or sound healing classes, get treatments or just enjoy some good healthy food at the cafe.
All the food served at the cafe are gluten-free, sugar-free, GMO-fre and soy-free.
But you won't feel like you're missing anything in these dishes because they're absolutely good, whether you're vegan or not.
Some of the must-try dishes in the cafe include the Seva Eggless Omelet, Conscious Nachos, Jack in the Burger and Tempeh Has Arrived.
Pro tip:

To get the best spot in the cafe, try to come when ther'e not a lot of people yet, so you can really soak up in its ambiance.
Itadaku
Website: https://itadaku.ae/ 
Address: Al Wasl Road – Jumeirah 1 – Dubai – United Arab Emirates
Contact details: +971 4 223 6122
Operating hours: 12:00 PM to 3:00 PM and 6:00 PM to 10:00 PM – Daily
Dubai has no shortage of Japanese restaurants claiming to be the best. But if you ask the locals what their favorite is, many would point you to the direction of Itadaku.
What makes this restaurant different from anyone else is its family-style ambiance with authentic touches that will instantly take you to the old streets of Japan.
Itadaku means "gratitude for receiving" and its' reflected in the atmosphere and food of this restaurant.
For starters, Itadaku features bar-style seating where you face the kitchen and see the master himself Chef Masaru doing what he does best.
You'll also see a lot of calligraphy on the walls and bonsai trees for that truly Japanese ambiance.
Itadaku is also known for putting unique twists to traditional Japanese dishes like Prawn Tempura, Veal Gyoza and Wagyu Beef Skewers.
The restaurant also offers vegan and vegetarian options including its bestselling sweet potato and shiitake mushroom skewers that patrons always come back to.
Pro tip:

The restaurant can easily get packed, especially for dinner, so make reservations ahead of time to get the best seat in the house.
Nightjar Coffee Roasters
Website: https://nightjar.coffee/ 
Address: Alserkal Avenue Arts and Cultural District – Warehouse G62 – Al Quoz Industrial Area 1 – Dubai – United Arab Emirates
Contact details: +971 50 365 1120
Operating hours: 9:00 AM to 10:00 PM – Daily
Dubai is known for good coffee and Nightjar Coffee Roasters is one of those cafes that really made a mark in the city's coffee culture.
In fact, locals would travel to Al Quoz just to get their caffeine fix at this coffee institution.
What makes Nightjar unique from the competition is that it's actually an artisanal coffee roaster that sources coffees from single origin farms around the world.
The company then processes these beans before they get sent to the cafe to be made into your cup of fresh brew. You can also purchase your bag of beans to take home.
But more than just good coffee, Nightjar Coffee Roasters also offers an extensive menu that compliments its beverages well.
The eatery has a casual ambiance that's perfect for great conversations over good food. You can enjoy pasta, pancakes or meat dishes that will surely make you want to come back for more.
It also doesn't hurt that Nightjar Coffee Roasters is located in an arts district, so there's plenty of things to see and discover if you love arts and design.
Pro tip:

Al Quoz is a few minutes drive away from the city center, so make sure to come early to have enough time to discover the entire Alserkal Arts District before eating and enjoying coffee at Nightjar Coffee Roasters.