Is Luxury Shopping Cheaper in Dubai?
Known for its extravagant malls and high-end boutiques, Dubai is a popular destination for shoppers worldwide. But is it worth the trip to save on luxury goods?
In this article, we'll explore the prices of luxury items in Dubai and compare them to other popular shopping destinations. We'll also share some insider tips on how to get the best deals on your next shopping trip.
Ready to find out if Dubai is the ultimate destination for luxury shopping on a budget? Keep reading to discover the truth!
Is it cheaper to shop for luxury goods in Dubai?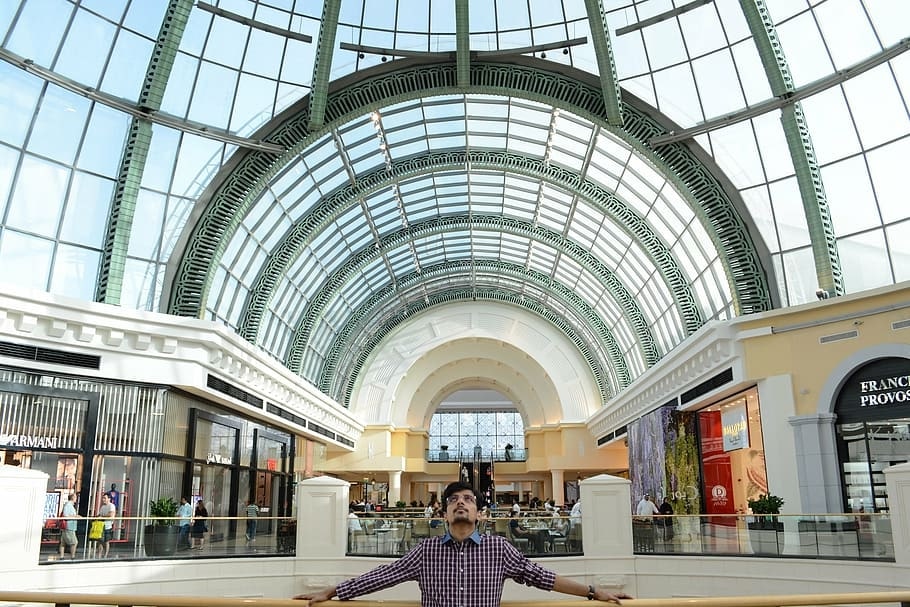 Luxury shopping in Dubai is not necessarily cheaper than in other major cities around the world. However, a few factors can make it cheaper, such as the exchange rate and the specific brands you are looking for.
In summary, luxury brands in Dubai are generally not significantly cheaper than in other major cities worldwide.
Nevertheless, there are a few exceptions for visitors from China, India, or Southeast Asian countries, who may find prices 15–25% cheaper due to lower import duties on luxury goods in the UAE.
Another factor influencing prices is the exchange rate. If the visitor's home currency is strong against the UAE dirham, they may experience slightly cheaper prices compared to when the exchange rate is weaker.
It's essential to note that discounts offered by luxury brands can vary. While some brands, like Gucci and Louis Vuitton, are known for generous discounts, others, like Chanel, may maintain higher prices.
Top Spots in Dubai for Affordable Luxury Brands
Outlet Village: The Epitome of Luxury Shopping
The Outlet Village in Dubai is a must-visit destination for savvy shoppers. With over 100 high-end stores, this shopping paradise offers a wide variety of fashion apparel, accessories, and lifestyle products at significantly reduced prices.
The mall's design draws inspiration from the medieval town of San Gimignano, giving it an antique Italian feel. You can enjoy discounts on items from well-known brands such as Adidas, Calvin Klein, Armani, DKNY, Roberto Cavalli, and Tommy Hilfiger.
The mall is open from 10:00 AM to 10:00 PM from Sunday to Wednesday and from 10:00 AM to 12:00 AM on Thursday to Saturday. It's worth noting that Sundays and Mondays are usually the busiest days.
The Outlet Village is a shopping haven for enthusiastic shoppers that covers
an overall area of 102,193 square meters (1,100,000 square feet), with a total usable space of 69,977 square meters, presently houses 240 retail stores.
Brands for Less
Brands for Less is a chain of discount stores in Dubai that offers a wide range of clothing, accessories, home goods, and more from some of the world's most popular and prestigious brands.
You can score amazing deals on designer dresses, luxury watches, trendy bags, and more.
Brands For Less is also the official franchisee of Tchibo, a German brand that sells coffee, clothing, electronics, and household items. At BFL and Tchibo outlets, you'll enjoy a pleasant shopping experience with great customer service and hospitality.
Some of the brands that you can find at Brands For Less in Dubai include:
Clothing: Michael Kors, Calvin Klein, Tommy Hilfiger, Ralph Lauren, Guess, Zara
Accessories: Coach, Kate Spade, Michael Kors, Tory Burch, Pandora, Swarovski, Fossil
Home Goods: Crate & Barrel, Pottery Barn, West Elm, Restoration Hardware, Bed Bath & Beyond, IKEA
Brands For Less allows you to save up to 80% on your beloved brands. Their website and social media channels have the latest information on their deals and promotions. So, take a moment to visit their website without any hesitation.
The Luxury Closet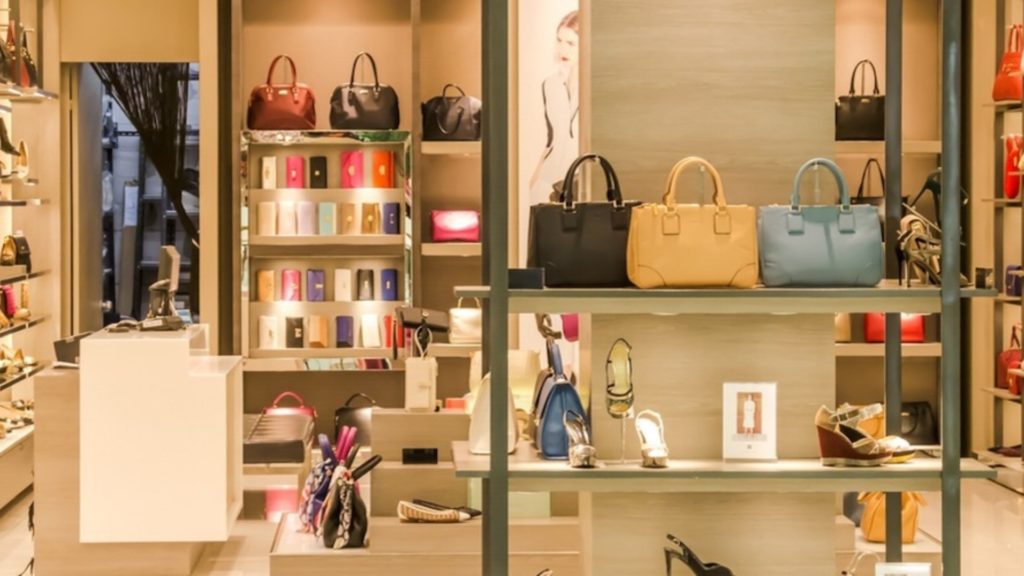 The Luxury Closet, founded in 2012, is a leading online and physical boutique in Dubai. 
It's the Middle East's largest online pre-loved designer boutique, specializing in buying and selling new and pre-loved luxury items like handbags, clothes, watches, and jewelry
With over 16,000 unique items as part of their selection, they feature top luxury brands such as Louis Vuitton, Chanel, Van Cleef and Arpels, Cartier, Rolex, and more. They accept items and deliver globally.
Committed to authenticity and quality, all items are authenticated by their in-house team of experts before being listed on the website. They also offer a 100% satisfaction guarantee, so you can shop confidently.
MarkaVIP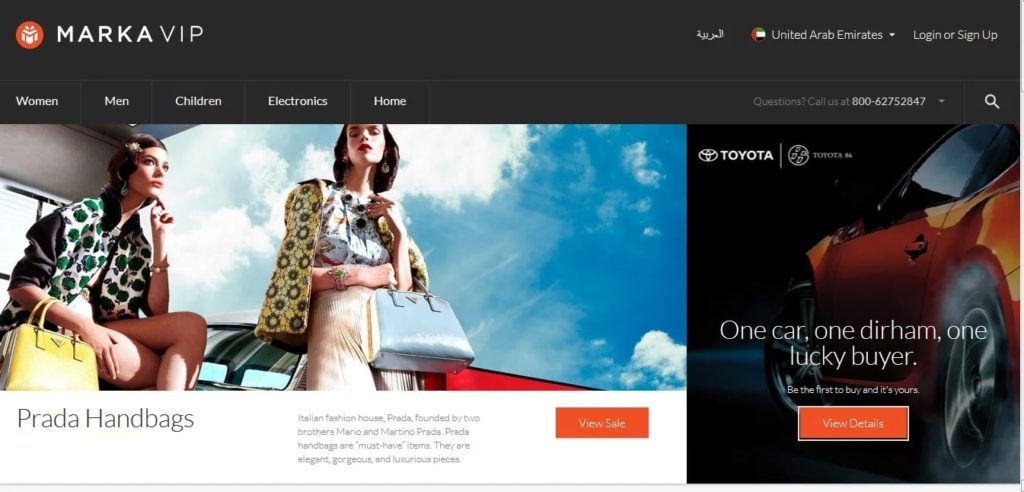 MarkaVIP, founded in 2010 by Ahmed Alkhatib and Amer Abulaila, is an exclusive, invitation-only online shopping community focused on the Middle Eastern market.
It has since grown to become one of the region's most popular online shopping destinations, offering a wide variety of products from top luxury brands, including fashion, beauty, home, and electronics.
They also offer various exclusive deals and discounts, which can be as high as 85% off the retail price. To become a member of MarkaVIP, you must first be invited by an existing member. Once invited, you can browse the website and purchase products.
MarkaVIP also offers a loyalty program, which rewards members with points for every purchase they make. These points can then be redeemed for discounts on future purchases.
Tips When Shopping for Luxury Items in Dubai
Research and Compare Prices: Before making any significant purchase, research prices at different stores and malls to ensure you get the best deal. While Dubai is known for its competitive prices, price variations can still exist for specific items.
Timing Matters: Plan your shopping trip during significant sales events or festivals like the Dubai Shopping Festival (DSF) to take advantage of incredible discounts and offers. DSF, held annually, attracts shoppers with massive sales and promotions.
Check for Authenticity: When investing in luxury items, verifying their authenticity is crucial. Stick to reputable stores and authorized dealers to ensure a genuine product.
Utilize Personal Shoppers: Many luxury malls in Dubai offer personal shopping services. Take advantage of these experts to guide you through the latest collections and help you find the perfect items.
Stay Updated with Fashion Events: Follow Dubai's fashion events and runway shows to stay ahead of the latest trends and fashion releases.
Set a Budget: Luxury shopping can be tempting, so budget to avoid overspending and ensure a guilt-free shopping experience.