Top 5 Things to do in Town Square Dubai *
Developed by Nshama Group, Town Square Dubai is a residential development along the Al Qudra Road. It serves as a premier residential address and community complete with its own attractions and amenities.
This gated community features its own parks, gardens, walkways, and other important facilities like schools and even shopping centers. So come on, follow us and let's explore some of the cool things to do in Town Square Dubai.
Shop for essentials at Town Square Dubai's supermarkets!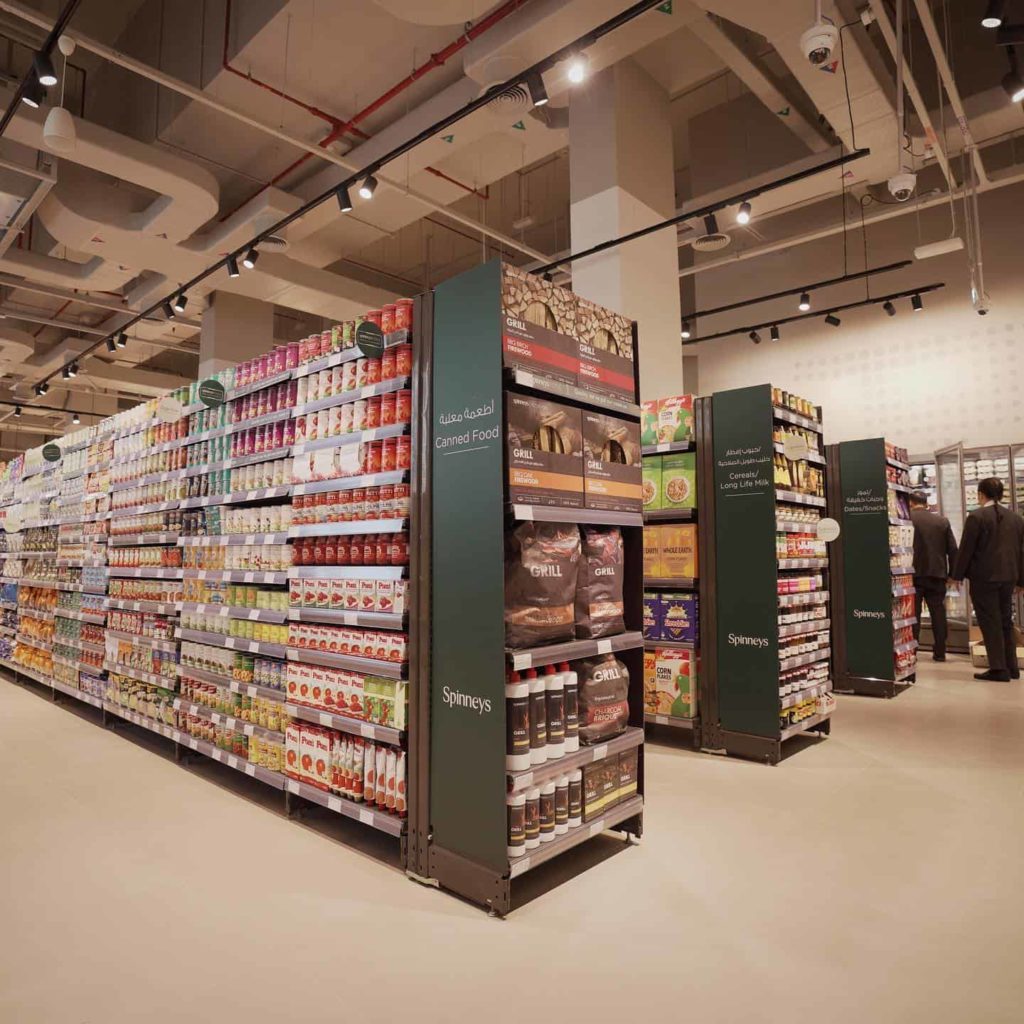 Spinney's
Address: Zahra 2B, Town Square, Dubai
Hours: Mondays – Sundays: 8:00 AM to 11:00 PM
Carrefour
Address: Jenna 2, Town Square, Dubai 
Hours: Mondays – Sundays: 7:00 AM to 11:00 PM
Residents don't have to travel far whenever they want to stock up on essential supplies and groceries. Town Square Dubai has its own nearby supermarkets for you to get all of your essentials from.
For example, Spinney's carries a wide range of groceries such as meats, vegetables, and liquid ingredients. You can also get essentials such as office supplies and even a few appliances or fixtures like light bulbs and oven components.
You can either shop for these supplies directly or have them delivered at your doorstep. Spinney's can also help prepare and cut your meat and vegetables for you, helping you reduce waste while allowing you to start cooking right away once you get home.
How convenient! It's an excellent service for when you just can't quite get that nice, thin, juliene cut you want for a recipe you're preparing.
Alternatively, there's the Carrefour Market which is quite big for a retail establishment in the community. It's an excellent choice if you like the chain's signature concepts like 'Healthy Kitchen', Pet Lance, Baby Universe etc.
They also run special sales and deals most months, making it a great retail establishment for those looking for essential supplies. Rest assured that you won't find yourself struggling to find any item here at Town Square Dubai.
Pro Tip:

Provided you don't mind buying refurbished items, Carrefour's physical store is a great place to shop for high-end smartphones at a more affordable price. It gives you the chance to inspect the item upfront so you do need an eye for details about it.

It's best to keep to the physical stores however. While they do list the same items online, you can't inspect them to see if the condition is acceptable for you.
Battle with friends at the Battle Park Nshama!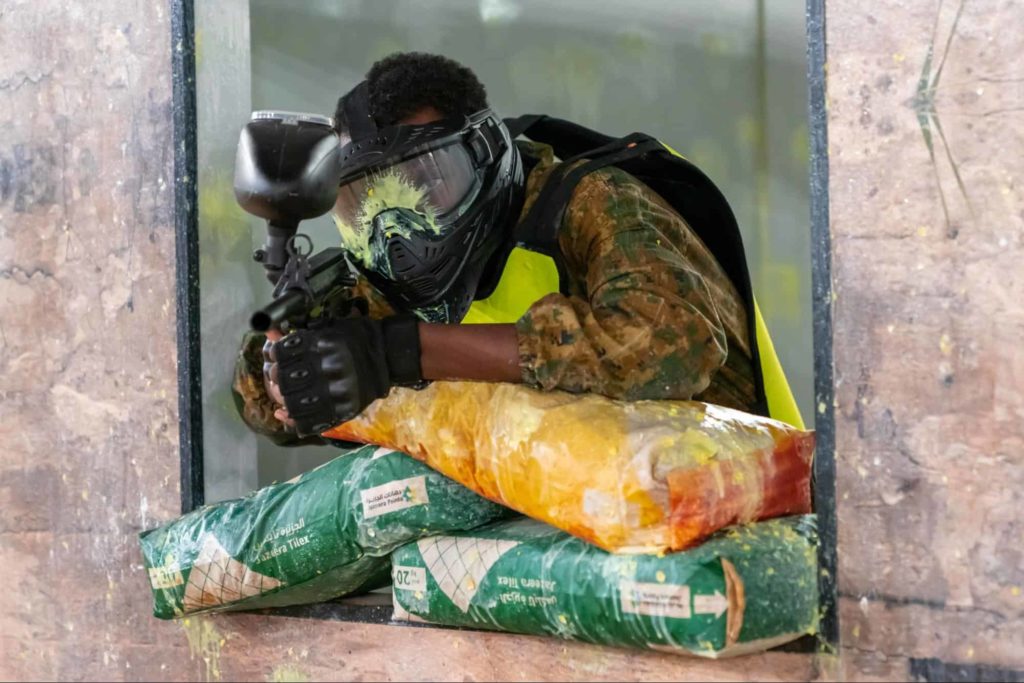 Amenities: Fields (Desert, Junkyard, Urban), Experiences (Battle, Target Shooting, Paintball)
Address: Town Square, Dubai
Hours:
Mondays – Fridays: 3:00 PM to 12:00 AM
Saturdays – Sundays: 2:00 PM to 12:00 AM
Entry Fee: $$$
Playing video games at home is a great way to spend the time but, should you crave something more physical with the presence of friends, you can always check out Battle Park Nshama.
For a small fee, the Battle Park gives you the chance to live out a competitive video game with your companions. There's an array of game modes to choose from, each with their own rules.
Interested in experiencing something close to Call of Duty or Battlefield? Check out iBattle where you try to score points by shooting toy guns at the enemy to score points while ducking behind especially prepared obstacles and walls.
Or perhaps you can harness your sharpshooting eye with Target Shooting. Keep a close eye on the blinking lights and hit the target dead center as they come up!
Finally, for the more classic competitive experience, you can play a game of Paintball. Team up with your trusted friends and mix strategy and tactics in order to take down the opposing team!
The Battle Park provides an array of different environments as well ranging from arid desert to urban settings with plenty of cover and hiding spots. It really makes for an immersive experience to try out.
Pro Tip:

Too busy to visit the park to have fun with friends or colleagues? You can book the iBattle game mode as a portable experience where the Battle Park theme sets up the field in a venue of your choosing..

They do this via inflatables, making it convenient to clean up afterwards. It's definitely a fun activity to do as a birthday treat or as a team-building for employees.
Exercise and have fun at the Town Square Recreational Park!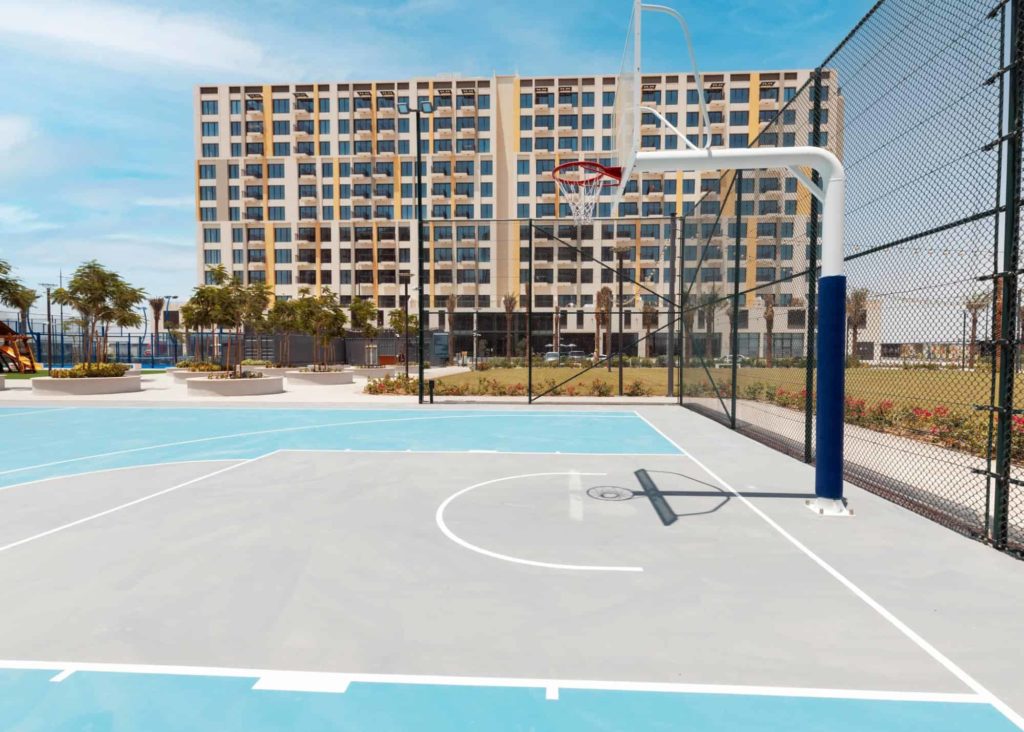 Amenities: Basketball Court, Skate Park, Wave Rider, Football Pitch, Kids Play Zone
Address: Town Square, Dubai
Hours:
Saturdays – Wednesdays: 11:00 AM to 9:00 PM
Thursdays – Fridays: 12:00 PM to 10:00 PM
Entry Fee: Free
If you're looking for something more play-oriented while being a little lighter on the adrenaline for your friends or kids, then the Town Square Recreational Park should be a good pick for you!
The beautiful park has a number of cool amenities for play such as a basketball court, a skate park, a football pitch, a children's playground complete with slides and swings, a wave riding experience and many others!
Those who love to have fun in the water will probably enjoy the Wave Rider. It's like a pool that generates artificial waves where you can have fun trying to surf at high speeds without needing to drive a long distance to the nearest beach.
For particularly active kids (or kid-at-hearts!), they can try jumping around on the Town Square trampolines! These attractions are quite soft, with enough clearance to ensure everyone has a safe and fun time during their visit.
You can even get an experience similar to the Battle Park when you check out the airsoft game venue here. Of course, it's not as extensive as the one there but it does provide a good variety in case you have older kids who want to play.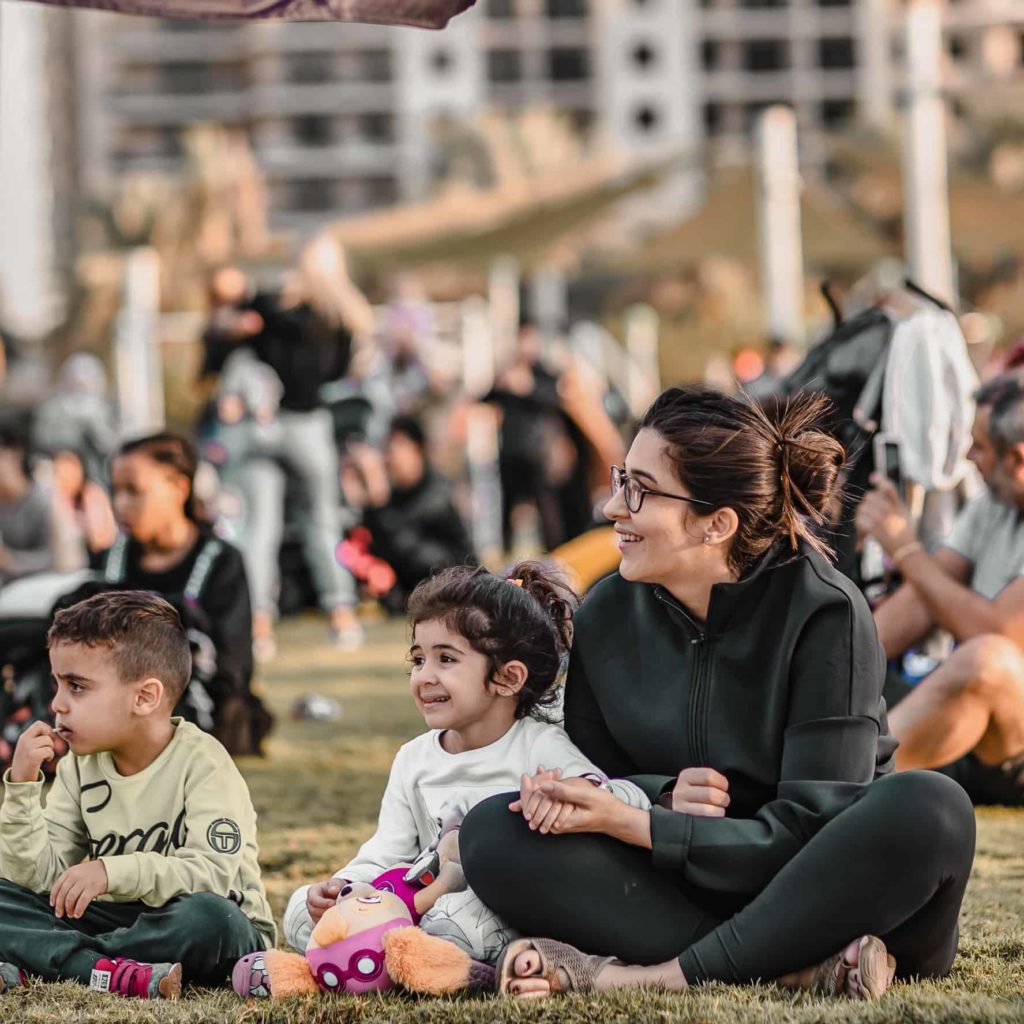 There's even an outdoor cinema for you to enjoy some great movies under the nice breeze. It's a cool experience to try out especially at night so you can have a true blockbuster experience under the stars!
Pro Tip:

Wondering where to park your feet to rest after a particularly energetic day? You can set up picnics around the wide, grassy areas in the park.

Make sure to bring your favourite snacks and drinks as well as a few creature comforts like an umbrella or a small table. The spot by the nearby fountain is quite cool in case the venue gets a bit too warm for your liking.
Go down a scenic route by the Al Qudra Lake!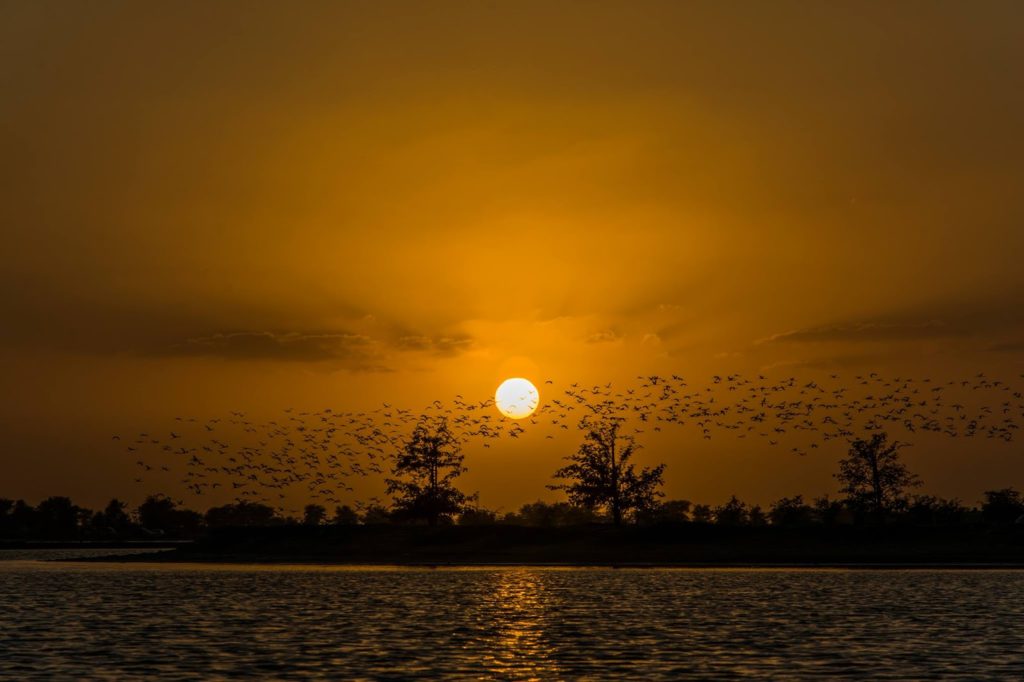 Amenities: Love Lake, Camping Spots, Cycling Track, Al Jiyad Stables, Kamenashi
Address: R9V2+XMJ, Al Qudra Rd, Dubai
Hours: Open 24 Hours a Day, 7 Days a Week
Entry Fee: None
While Town Square is a relatively new development, that doesn't mean that you're just stuck viewing townhouses and buildings in the area. Indeed, the place does have its own scenic sights to check out already.
The most obvious option to check out is Al Qudra Lake; a man-made desert oasis featuring multiple artificial lakes, sand dunes, and plants. Think of it as a microcosm of a small community of sorts, with the lake featuring its own set of activities.
Visitors to the lake can camp and have a nice BBQ with family and friends over the upcoming weekend. And yes, you can camp out here for the night in order to enjoy some stargazing or share stories with each other.
Animal lovers will enjoy the sight of over 170 different species of native birds and animals living near the lake. Bird-watchers in particular can try to spot amazing black swans, swimming ducks, and even flamingos over on the water.
Just remember to follow the rules forbidding the feeding of the animals. After all, you don't want to upset their stomachs right?
Pro Tip:

Thinking of going picnicking by the lake? Make sure to come and visit it around December to March winter season so it's not too hot outside.
Ride down the amazing Al Qudra Cycling Track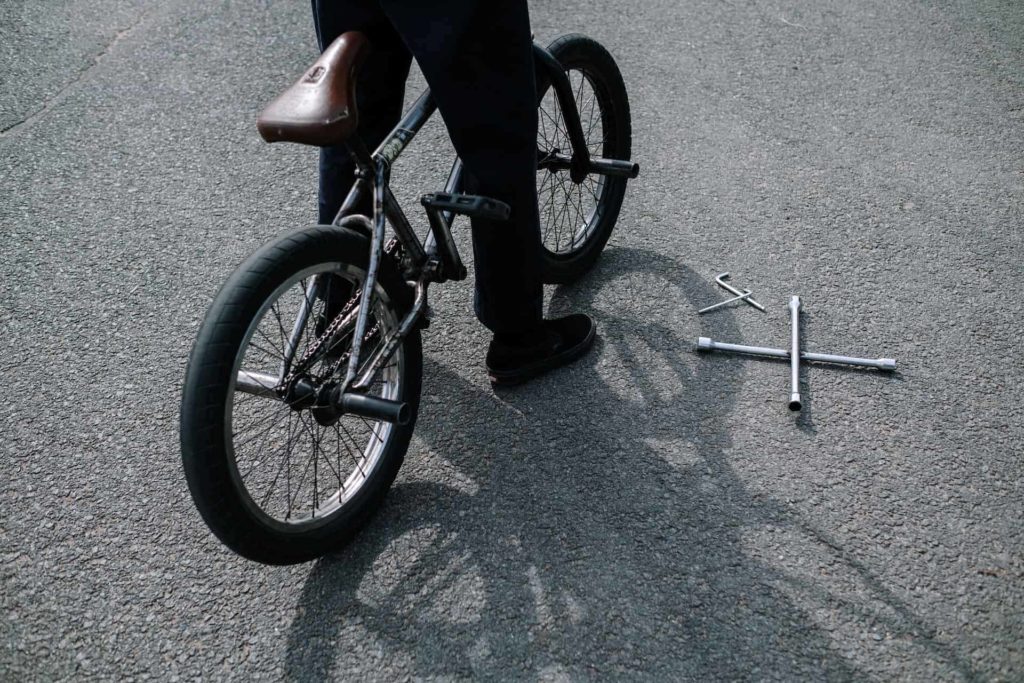 Apart from those scenic attractions, cyclists will also enjoy taking their set of wheels for a spin down by the Al Qudra Cycling Track. It's famous for being one of the best cycling trails in Dubai so you know you're bound for a good time.
There's trails that's built for amateur and professional cyclists and it's not a bad way to discover like-minded hobbyists along the way. If you don't have one, you can rent a bicycle from the Teck Bicycle Store, provided you have an Emirates ID.
As the area is quite close to the desert, you'll want to make sure to take along a reliable 4-wheel drive car in order to haul your camping and cycling supplies out here. Once you do though, we promise the trip is very much worth it.
Pro Tip:

If you find the weekend a bit too crowded during your visit, you can head east near the Love Lake. There's always a nice, quiet spot there given the intimacy in the place so it's not a bad place to take someone out on a date as well.
Dine on some amazing food and drinks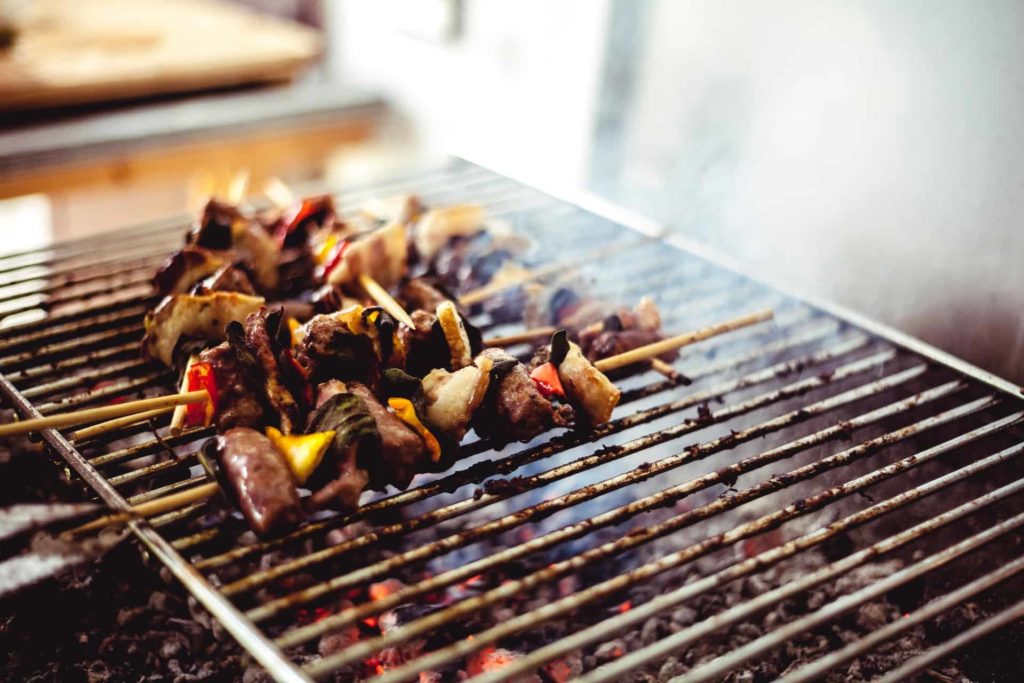 Of course, any residential place does have its own unique restaurants and dining spots to alleviate the hunger pangs of the people right? Town Square Dubai is no exception here.
There's a number of different options to choose from nowadays, regardless if you're craving a quick bite from a sandwich or burger, or something more elaborately prepared like a stew or seafood.
Maybe you just need a nice café for you to just chill out with a nice book and a warm cup of joe or milk tea? In that case all you need to do is to just take a little walk and see what the neighborhood has to offer.
Or you can follow our advice and check out two of our favorite gastronomical spots here:
Indulge in some Lebanese cuisine at Arzetna
Menu: Kids Corner, Breakfast, Arzetna Special, Shawarma, Grills
Address: 273W+Q6, Hayat Boulevard, Dubai
Social Media: Instagram
Hours: 
Thursdays – Tuesdays: 8:00 AM to 11:30 PM
Wednesdays: 8:30 AM to 11:30 PM
Price Range: $$$
Arzetna provides a cozy, well-maintained dining spot for some amazing Lebanese-inspired dishes here in the Town Square. It's located just by the middle of the place making it easy to reach no matter where you might be coming from.
There's cool murals on the wall and the high ceilings provide just enough clearance and air circulation to stave off the heat outside while spreading the amazing smell of its signature grilled offerings.
Visitors start with an entire selection of hot plates ranging from interesting dishes like hot chicken liver bites to something more familiar like mixed vegetables and even French Fries.
Main courses are typically amazing grilled fare such as meat or chicken shawarma, an arayes kafta served with cheese, a mixed grill offering a combination of chicken, beef, and lamb, and of course, kebabs.
There's even some pizza for pickier kids who aren't used to eating such grilled fare. As for drinks, you get to choose from juices, sparkling water, and even some delicious Turkish coffee.
Overall, it's an amazing spot to visit after work or if you just want somewhere to eat that has a nice, pleasant family air.
Pro Tip:

Arzetna offers daily Lebanese breakfast specials for two from Mondays to Thursdays, for when you and a friend or partner need to kick off the day with a strong start!
Get impeccable catering service from the Lime Tree Café and Kitchen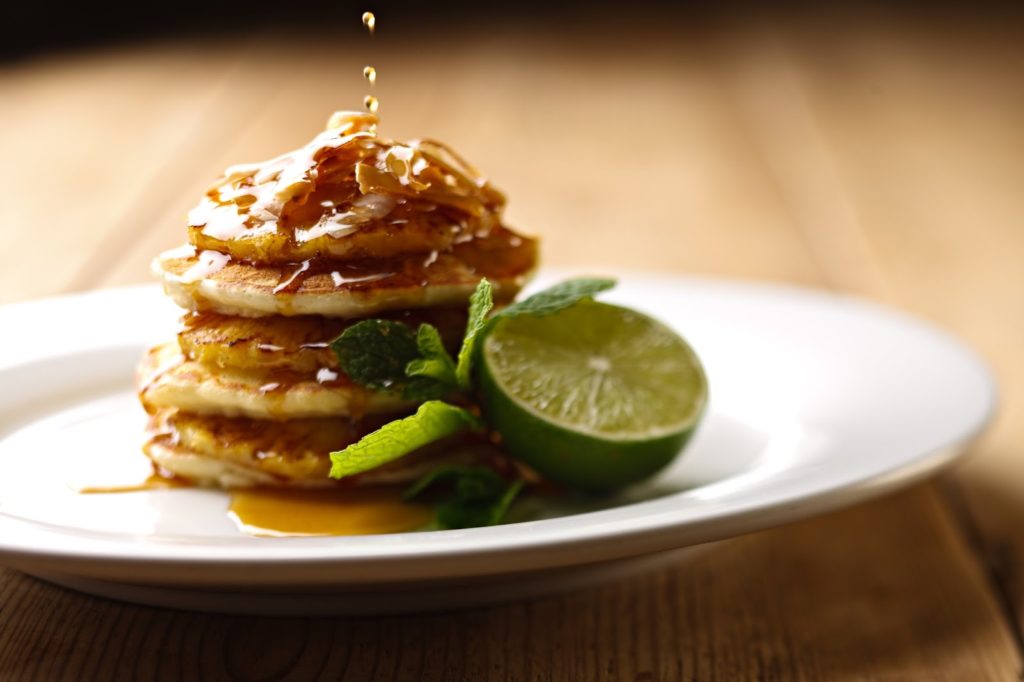 Menu: Part Food & Canapes, Platters & Cheese Boards, Gluten Free Bakery, Afternoon Tea, Kids' Party Food
Address: Nshama 2 community, Town Square, Al Qudra Rd, Dubai
Social Media: Instagram Facebook
Hours: Mondays – Sundays: 7:30 AM to 9:00 PM
Price Range: $$$
Craving for some organic, healthy food while exploring Town Square? You can hop on over or place an order at The Lime Tree Cafe and Kitchen.
This modern yet rustic cafe and kitchen specializes in healthy eating without losing the flavor– perfect to hop into for a quick breakfast, or to ask to cater to a large event. 
We personally think this is amazing for those who want to plan a large party or gathering. You can pretty much host their amazing food in your home provided you have enough space to do so.
You can get actual main courses such as meat or seafood platters or something more sweet such as gluten-free cakes and cookies whenever you give them a call here in the Town Square.
With gluten free and vegan options, the Lime Tree prides itself on its high quality, organic ingredients– with everything handmade, including even gifts and hampers to give to friends and family.
Fully HACCP certified and dedicated to its production of wholesome, delicious products, The Lime Tree is definitely a must-visit when in Town Square.
Pro Tip:

Aside from their Click and Collect option on their online site, the Lime Tree Cafe and Kitchen offers complimentary delivery to Dubai areas on online orders over the value of AED 100– perfect for bulk buying.
---
We hope you enjoy your stay and exploration here at Town Square Dubai. For guides to other top destinations in the city, check out our guide to the Dubai Marina and for Downtown Dubai as well!