The Best Gifts You Can Buy in Dubai Mall
It doesn't have to be the holiday season for you to go around looking for gifts! Presents can be given any time of the year.
So whether it's for an anniversary, a gift of appreciation to a loved one or a boss, or someone's birthday– there are a lot of items you can choose from.
What are the best items I can buy as gifts in Dubai Mall?
The best gifts you can buy in Dubai Mall are clothes, shoes, electronics, jewelry, novelty, collector items, and souvenirs!
In this short guide, we'll be listing down some suggestions on the best gifts you can buy in Dubai Mall.
A nice pair of shoes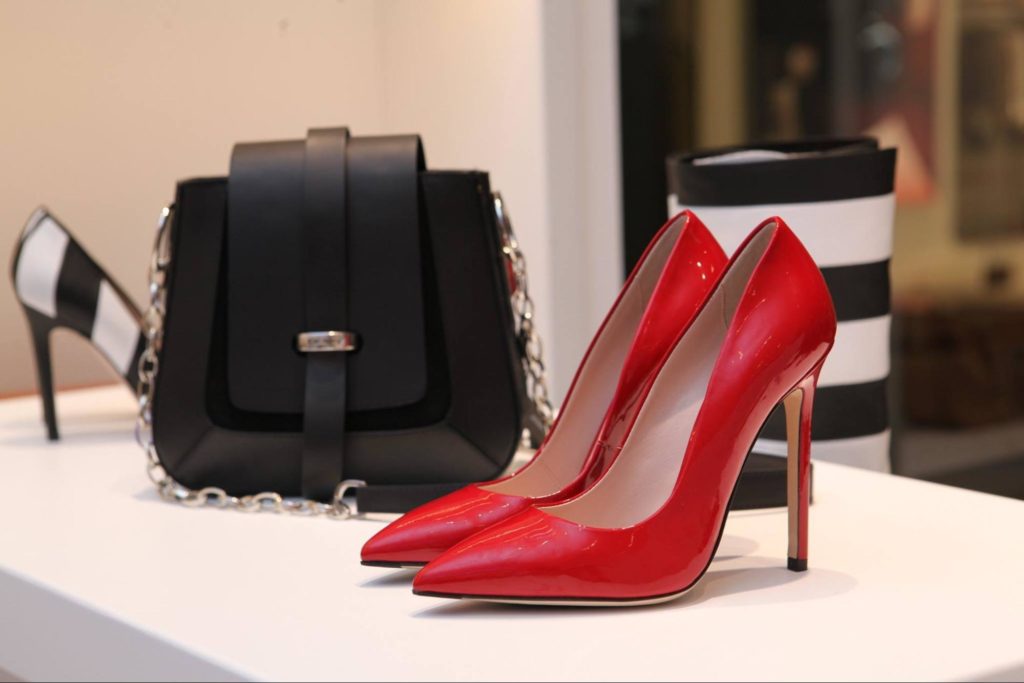 Image credit: Alexandra Maria/Pexels
This is an item that can be for men, women, and children! Shoes are a great option if you want to provide something that is pretty and usable.
It will certainly be memorable for them, especially if they like the shoe you've chosen. This is because they'll be using them almost daily (or on any special occasion).
Dubai is home to a lot of shoe stores and shops. In Dubai Mall, there are retailers that carry multiple brands in one place such as Level Shoes and Payless. 
Additionally, if you're looking for more exclusive brand boutiques, the mall also has some options. Italian shoemaker Baldinini has its own branch if you'd like some formal, tailor-made shoes.
If you want to gift somebody an athletic type of shoe or sneakers, Foot Locker, Adidas, Puma, and Reebok are good brands that you can visit in the mall!
Things to consider when buying shoes
There are a lot of considerations you also have to take note of when picking a shoe. Mainly, the shoe size of the person you want to give the gift to.
On that end, make sure to know their shoe size as well as the corresponding equivalents in other shoe sizing systems. Some stores actually use different systems to measure foot sizes, so it's best prepared.
Also, if you know them personally, try taking note of what kind of designs, colors, and styles they go for.

Are they comfortable wearing heels? Do they have an inclination for a specific kind of design?
Take note of that, and try finding similar items to that person's tastes!
Some Nice Apparel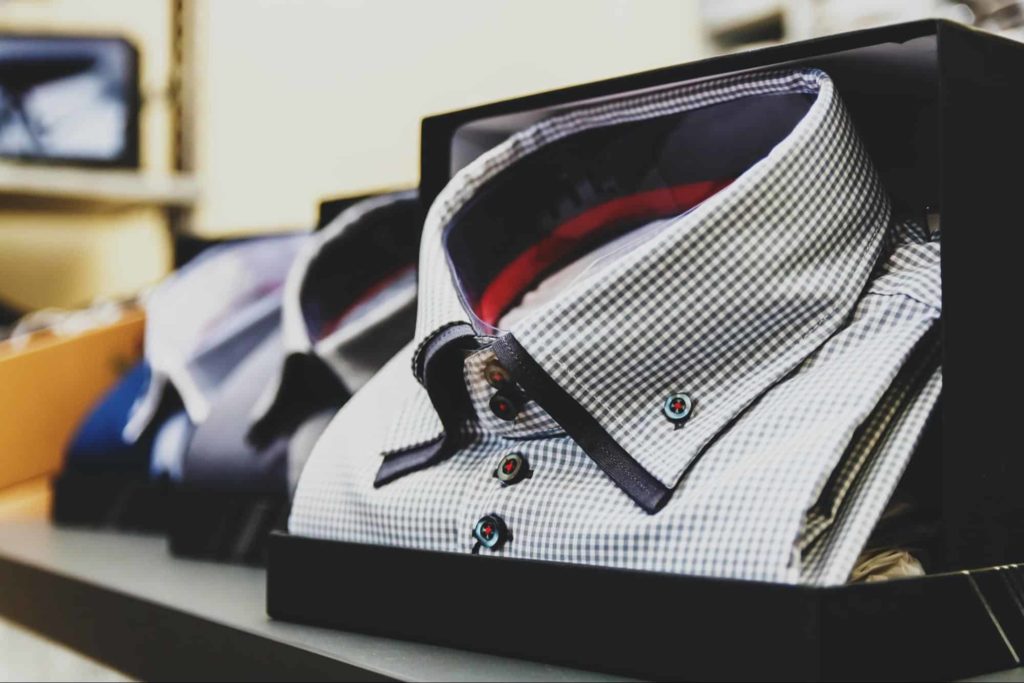 Image credit: David Bartus/Pexels
This might sound practical and a bit common, but Dubai is home to a wide variety of clothing stores and outlets. The Dubai Mall is no exception.
They actually created a separate section, called The Dubai Mall Fashion Avenue. This area specifically focuses on fashion and clothing retail brands.
Luxury brands such as Valentino, Alexander McQueen, Prada, Celine, and Chanel can all be found on the mall's Fashion Avenue.
If you're looking for more regular brands, the mall also has a lot of options to choose from. For streetwear and sportswear, there's Adidas, American Vintage, H&M, Zara, Urban Outfitters, and more!
On the other hand, Dubai Mall also has some boutiques that sell formal wear and dresses. Some examples are Zara and Burberry.
What to consider while buying clothes
For clothes, we recommend gifting a person something that they can use for quite a long time. It can be a winter coat, blazer, or jacket that can be used at specific events and periods of the year.
Alternatively, if you want to gift something more casual, a denim jacket, or a set of good blouses and polos can be a good option.
We do recommend making sure of the intended recipient's sizes before heading out to purchase some clothing for them!
Electronics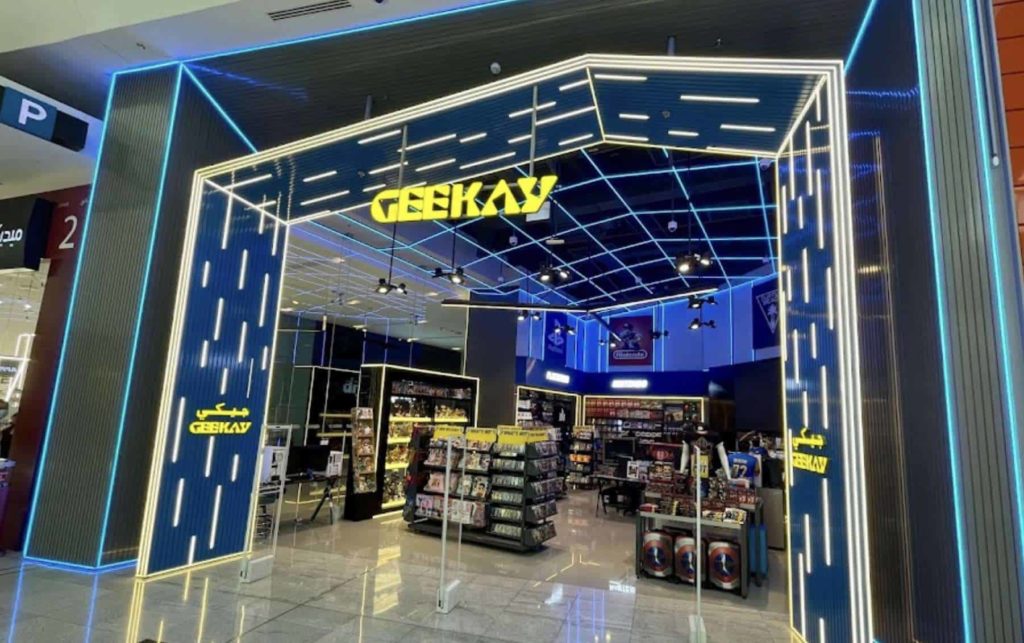 Image credit: John VK
For electronics, Dubai Mall has some stores that you can browse around in!
These include Jumbo electronics, a one-stop shop for all kinds of electronics. Shop here if you want to look around for something, but don't have a specific item in mind.
For phones, the mall has Huawei, Samsung, and Hi Phone. These stores focus on selling mobile phones and their corresponding accessories.
If you're giving a gift to a resident gamer (or a gaming enthusiast), we recommend going to Geekay Games and Virgin Megastore, as they specialize in providing the latest consoles and their corresponding games.
What to consider when buying electronics
Know what they have and don't have. You don't want to gift a gadget that they're already using!
We recommend getting the latest console for a gift, provided that they do not have it yet. If they do, then try getting a game that they don't have.
Accessories are also a good option if you think the recipient has the gadget you're eyeing already.
For example, Nintendo sells Amiibo, which are statues that have some code that you can scan on specific games. Not only do they serve as a collectible, but they can also give your gamer recipient some bonuses if they scan them on specific games!
Jewelry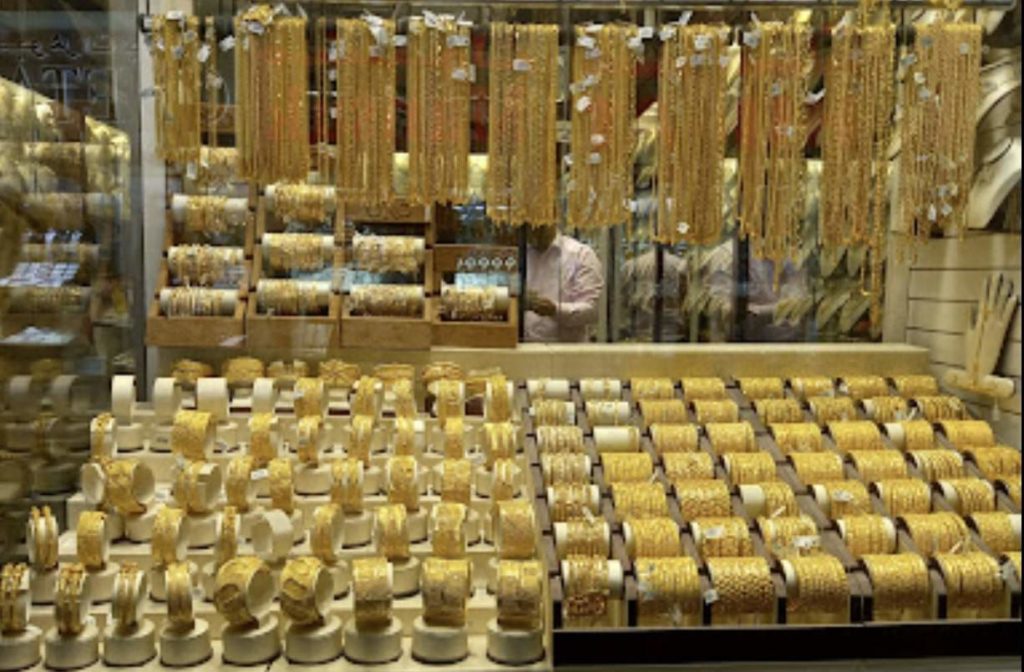 Image credit: Vera Ziserson
We recommend picking a set of earrings or a necklace if the intended recipient loves to wear different accessories. This is a perfect option for a loved one, a very good friend, or a family member.
While there are cheap places where you can buy jewelry in Dubai, the stores in Dubai Mall can be on the pricey side of things.
Our advice when picking up jewelry
If you're still set on finding a good piece of jewelry in the mall, there are quite a lot of options.
For designer brands, we've got Chanel, BVLGARI, Cartier, and Mouawad. There are also local jewelry shops available like the Devji-Aurum Gold Souk, Dubai Creek Jewelry, Al Fardan Jewels, and Precious Stones.
As for our the type of jewelry you will get, we recommend knowing what the recipient's taste in accessories. Note what colors, styles, and finishes they go for.
If you're not so sure, ask a close friend or family member that knows them.
Additionally, if you;ve given them a piece of jewelry before– try buying a matching accessory to it. For example, if you've gifted them a necklace, look for the matching earrings or bracelet to it.
Novelty and Collector Items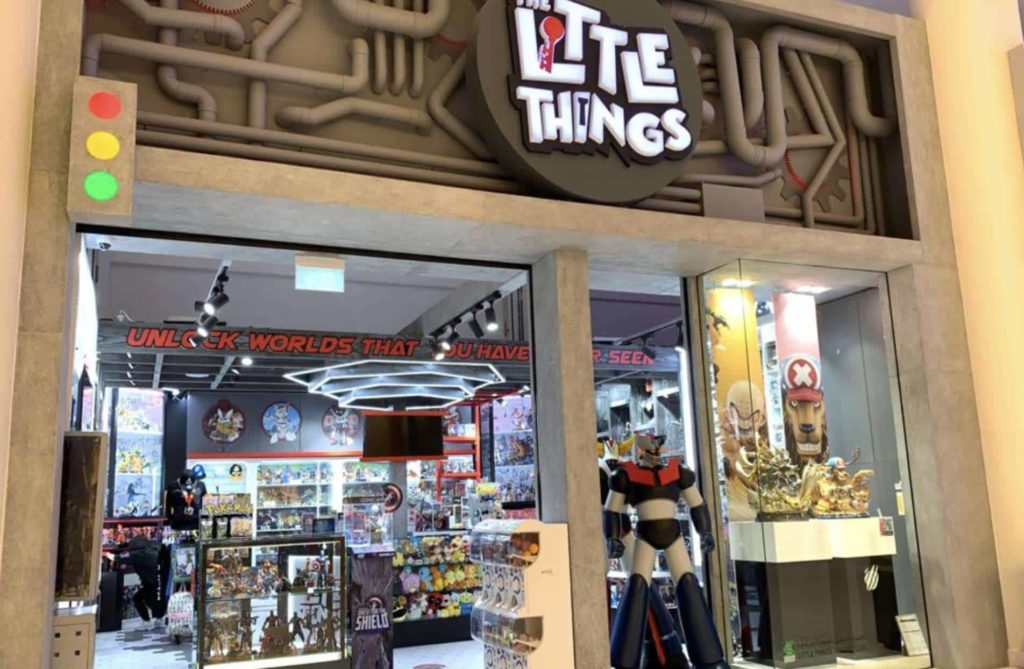 Image credit: The Little Things Dubai
In this section, we're talking about actual collectibles. A perfect choice if you're giving a gift to an enthusiast or a collector.
The Dubai Mall offers toy and figurine shops that can be the right place for you to browse around in, albeit limited.
The main option we will be giving is The Little Things, a specialty store that offers items, gifts, novelties, collectible figures, pop-culture apparel, and toys.
You can probably grab a Funko Pop in here for an avid collector, or some fandom-related merchandise for say, a Marvel fan.
What we recommend when buying collectibles
If this person is your close friend or somebody you know personally, take note of what collectibles they primarily go for. You'll need to hone in on your powers of observation to make sure you don't buy them a duplicate as well.
Additionally, make sure of the item's authenticity! You'll need to take extra care to purchase from reliable and licensed retailers to avoid being scammed.
Souvenirs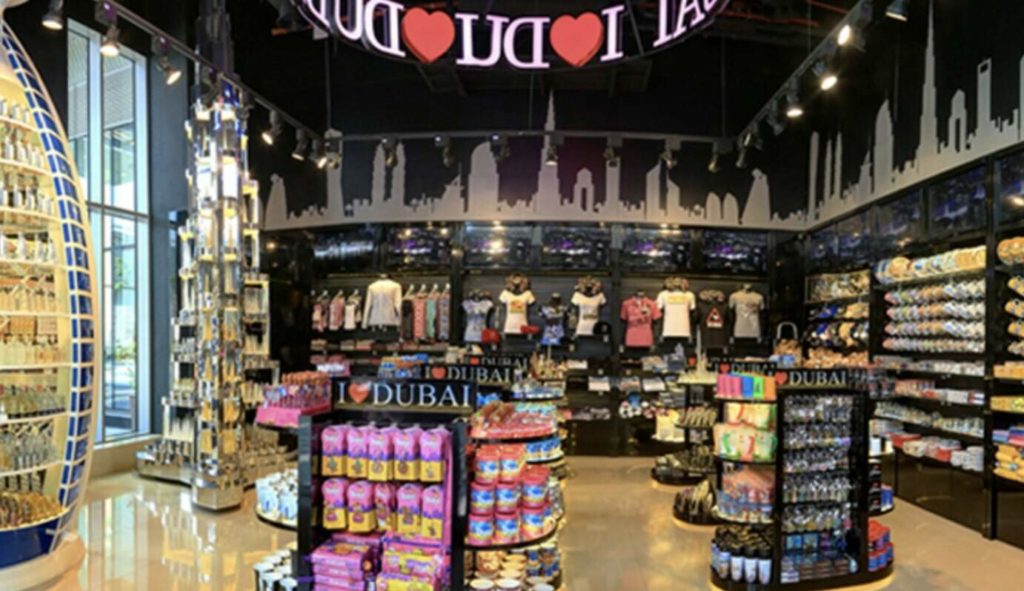 Image credit: The Beach
Yes, these can be considered gifts! When bringing home trinkets to give during your stay in Dubai, there are quite some items to choose from.
In the Dubai Mall, there are two stores that you can visit for souvenirs. First is I Love Dubai, a contemporary gift and souvenir store that has trinkets perfect for an "I just got home from Dubai" gift.
Additionally, there is also Arabia To Go Gifts and Novelties. Here you can find stationery, postcards, T-shirts, mugs, novelty items, and some soft toys for the kids!
Things to consider when buying souvenirs
Don't just get a fridge magnet or something common. That is, unless they actually collect trinkets like that.
When buying souvenirs, we recommend searching for useful and practical items. This includes mugs, shirts, umbrellas and the like.
Lastly, think about how you'll carry it back home as a gift as well! Make sure you can actually fit the souvenir into your luggage!
---
Dubai Mall is home to a lot of shops and establishments, each selling a specific type of item. The number of choices can be overwhelming sometimes, but we hope that this list can help you in knowing where to look when it comes to shopping for gifts!
Related Articles