The Best Gifts From Dubai To Give Your Girlfriend
If you'd like to make your girlfriend or partner feel special, gift-giving is certainly one of the best ways to do so. It doesn't even have to be her birthday!
Getting her something may sound materialistic, but the thought and care behind the gesture also shows your partner how much you care and appreciate them.
What are some gifts from Dubai that I can give to my girlfriend?
Some gift ideas from Dubai that you can give to your girlfriend include clothes, shoes, diamonds, gold, and perfume. Items that you can find solely in Dubai include Oudh, Bankhoor, Pashmina shawls, and Arab sandals.
That said, here are some suggestions on the best gifts from Dubai that you can give to your girlfriend!
Get her something she could wear
Practicality is the name of the game. A gift doesn't need to be something that can just be displayed!
If you want something memorable, the best option is to give your special someone an item they can use in their lives. This section discusses certain options that can add to your girlfriend's wardrobe!
Clothes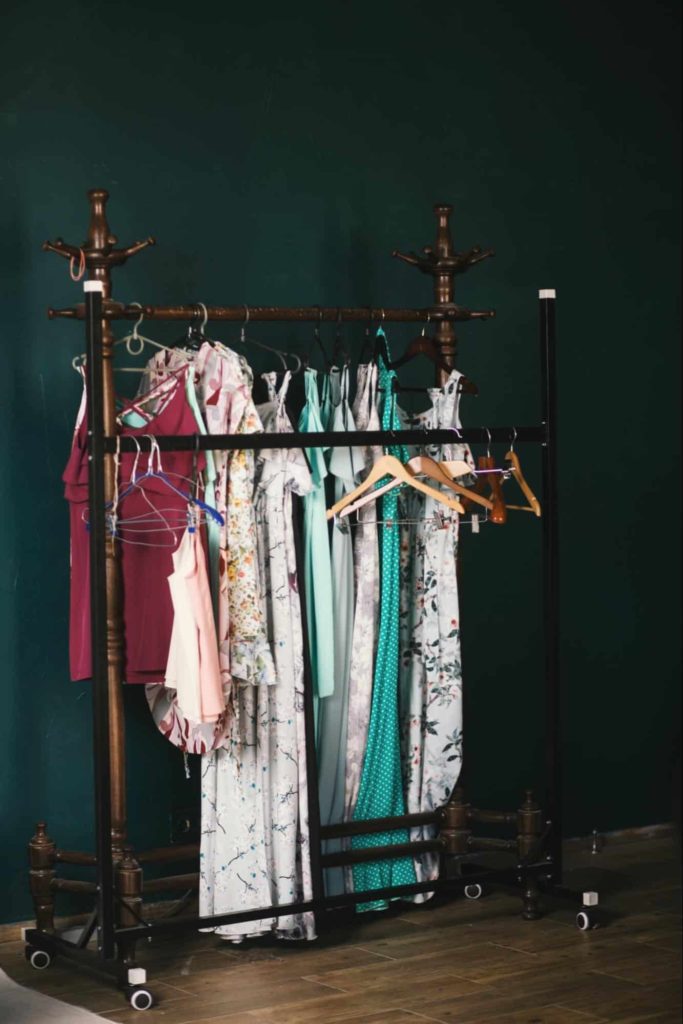 Image credit: EVG Kowalievska /Pexels
Getting your girlfriend a nice dress, coat, or jacket can be a good gift– even if it is quite practical. Dubai is home to multiple clothing stores and outlets, so you definitely have a lot of options to choose from.
If you have the money, we recommend trying to grab a designer or luxury item from the outlet stores. It can be something practical like a coat, or something specific like a skirt, blouse, or scarf as well.
We recommend heading to Dubai Outlet Mall for good deals and a wide variety of options for clothing and shoes. The location also has Bargain Mondays, where shops will have items available for a good price.
If you're looking for a store that sells formal, elegant styles for women, as well as hijabs and ponchos, try heading to Riva in Dubai Mall. They also have an online store if you'd like to browse them.
Pashmina Shawls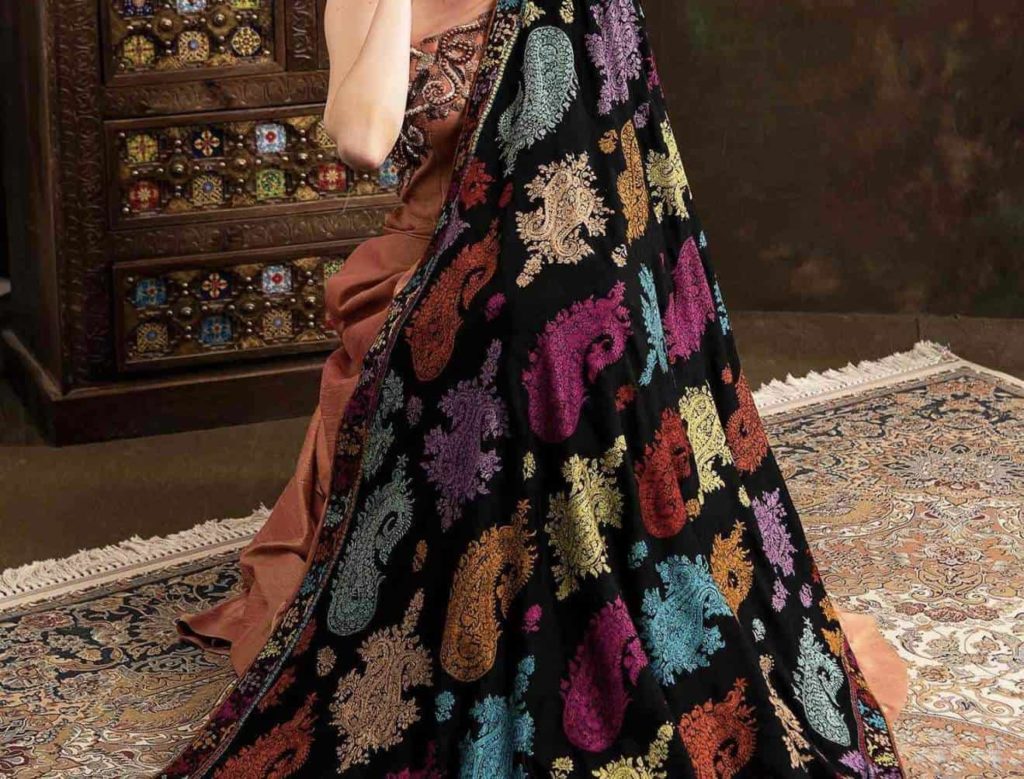 Image credit: Pashmina.com
Now, this is a great clothing accessory. Pashmina shawls are made from the goat's hair and silk.
Be forewarned though that this Middle Eastern garment is slightly expensive. It's most notable and highly valued for being soft and very thin.
You can get one from around AED 200 to AED 400 in places such as the Pashmina House, the Textile Souk, and the Karama Market.
Before actually purchasing one, we recommend doing a test to see if it's a real pashmina shawl. We recommend passing it through a ring – if it does, then it's authentic.
If that's a little way over your budget, there are alternate viscose or silk variations that are still beautiful and soft, which are priced around AED 30 to AED 100.
Branded Shoes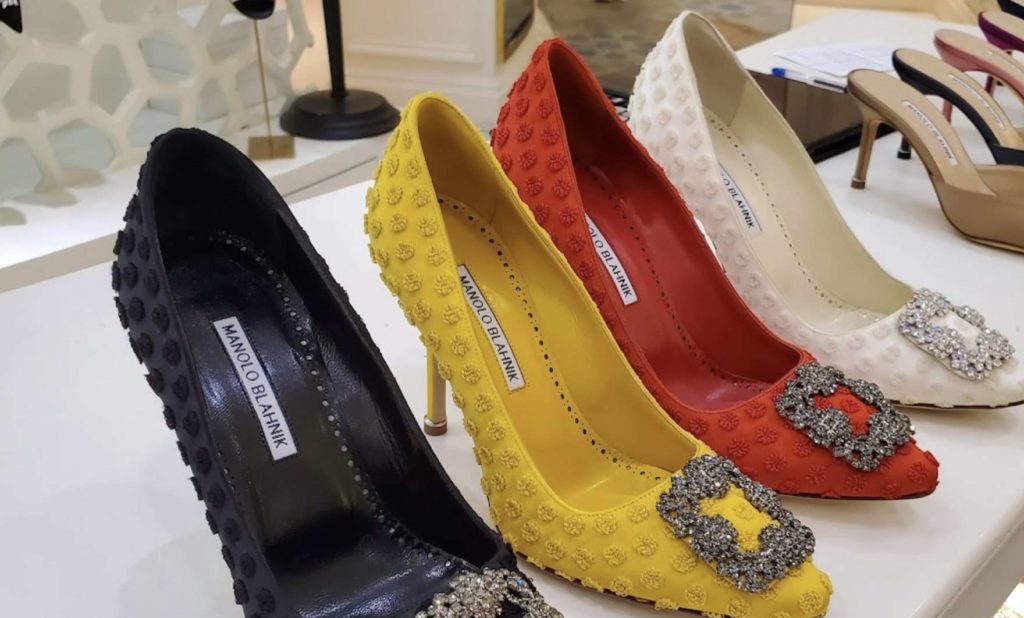 Image credit: Rick Hill/Google Reviews
Shoes are great gifts. They're practical, and can be used anytime, so you know it will be memorable for the recipient (because they'll end up using them a number of times).
Dubai has a lot of malls and stores that focus on providing different kinds of footwear. If you're looking for a place that sells shoes for a good price, we also recommend heading to Dubai Outlet Mall.
They have brands such as Adidas and Reebok that have bargain periods happening weekly. So you might find a good pair of sports shoes or sneakers for your girlfriend!
However, if you're looking for a fancier pair of shoes, try heading to Level Shoes, which has a wide variety of shoe brands and types. You can even get the shoes engraved in the store to make it extra special!
Arabic-style sandals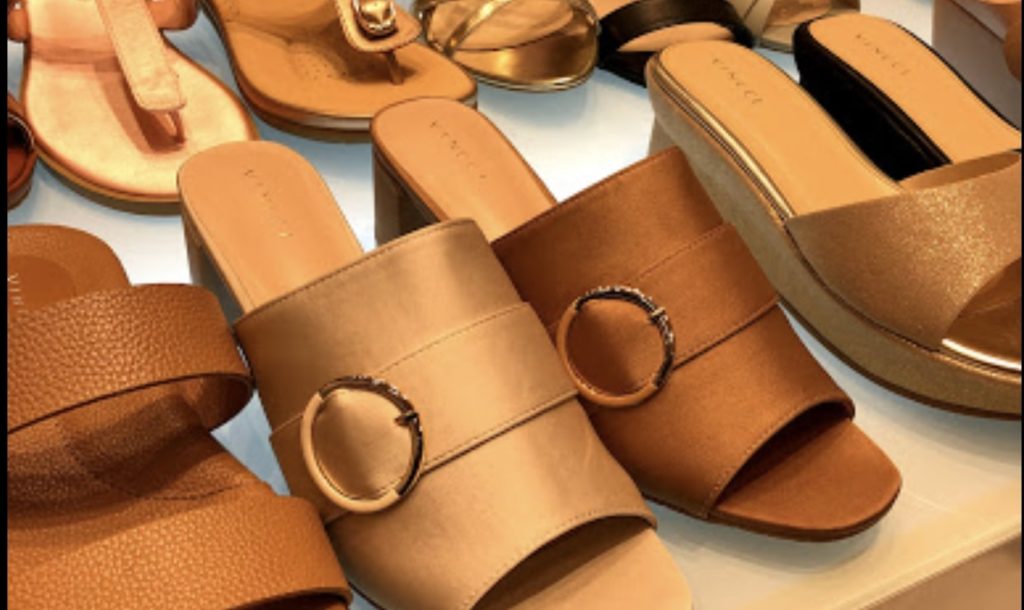 Image credit: Mehdi Hani
Additionally, you can also get your girlfriend shoes that can only be found in the Middle East. These are Arabic-style sandals and slippers.
They are comfortable and boast a unique form and pattern that can remind you (and them) of your time in Dubai. You can get one in stores such as the Naal Souk, Farada, and Antonio.
Things to consider when buying shoes and apparel
We do believe that the most important aspect of getting clothes or shoes as a gift for your partner involves you knowing what they like. Take note of the colors, patterns, and designs they usually go for while shopping.
Most importantly: know their size. We recommend taking note of it in other sizing systems, just in case the shop you chose uses a different one than what you're used to.
Get her something sparkling
Diamonds are a girl's best friend, or so the saying goes. Now this doesn't mean you have to get her actual diamonds, but maybe something nice and sparkly like an accessory will be something that she will love!
For this section, we'll be showing you some options for what kind of accessories or jewelry you can get for your special person.
Diamonds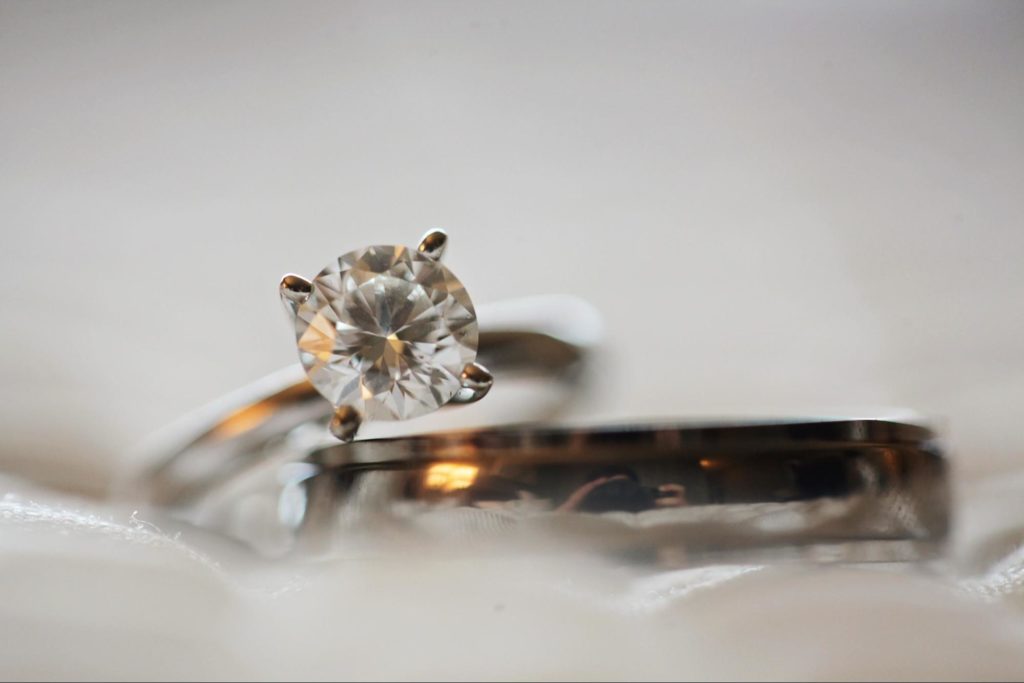 Image credit: Leah Kelly/Pexels
Who doesn't want precious stones as a gift?
Now, you might think, these are expensive – but there are actually places where you can get them for a low price.
When buying diamonds, make sure to thoroughly check the store you've picked. They should, first of all, be licesned to operate.
Second, look for the certification or lifetime guarantees for the diamonds offered in the store. Check if the cut, color, and shine satisfy your standards before purchasing.
You can get diamonds in the Gold Souk, and other retailers in shopping malls around Dubai.
Gold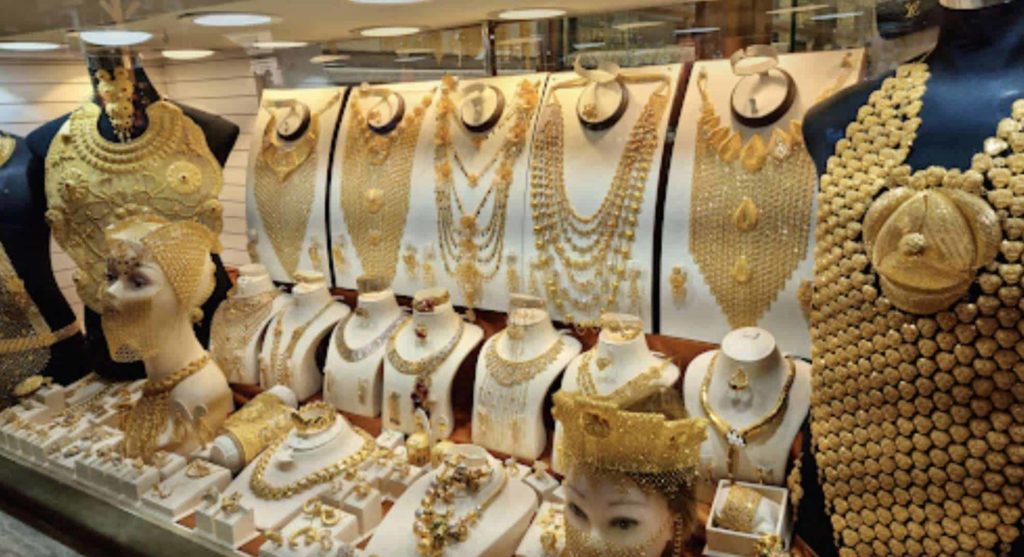 Image credit: Francoise Boinchot
It's been said that you cannot leave the so-called "City of Gold" without buying…gold. Dubai has certainly cemented its well-earned reputation as a hotspot for this coveted jewelry.
If you're worried about the price, don't. The rates in the city are actually lower than in others because of tax policies implemented in Dubai.
There are plenty of places known for selling gold at affordable prices, so have fun checking those out if you're on a tight budget.
We recommend visiting the Dubai Gold Souk, the Gold and Diamond Park, and other jewelry outlets in shopping malls.
Things to consider when buying jewelry
Aside from checking government accreditations, you will also have to consider what kind of jewelry you will be purchasing.
If you've gifted your girlfriend an accessory before, try getting something that complements or builds on her existing collection. For example, if you've previously given them a set of earrings, try buying a matching bracelet or necklace instead.
Alternatively, if you want to buy something new and don't know what to pick, try asking for help. You can get a friend or a family member who knows your girlfriend well enough to help point you in the right direction.
Get Her Something That Smells Nice
A small bottle of perfume or a fragrance is also a great gift. It can be used by your girlfriend, and the scent can have an additional level of sentimental value to it.
For example, you can gift her a scent that she really likes, or a perfume that she's been eyeing. Our full suggestions for fragrances are below!
Scents & Fragrances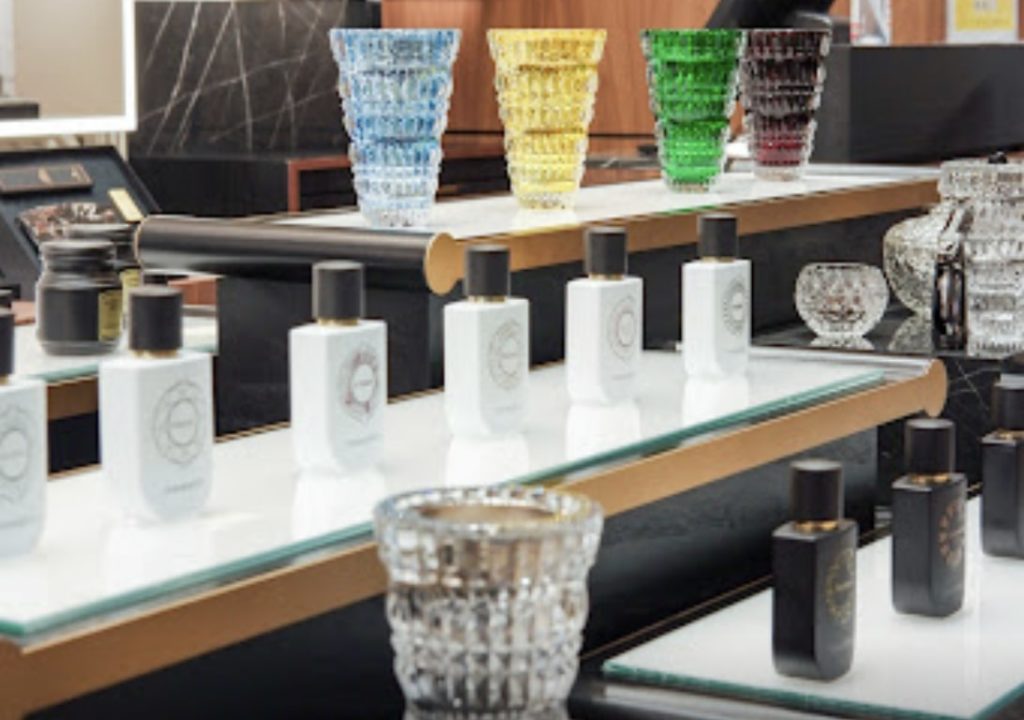 Image credit: Touch of Oud Dubai
There are a lot of perfume brands sold around shopping malls and Duty-Free stores located in the Dubai Airport.
If you spot your partner's favorite scent, why not grab it as a gift for her, right? You can also find something similar to what she uses if you ask around.
However, Dubai is also home to unique types of scents that can serve both as a perfume or an item that provides a good scent to your girlfriend's home. If you want to give something different, you can try any of the following below:
Oudh or Bankhoor
However, if you'd like something that's distinctly from the city, we recommend bringing her home some Oudh or Bankhoor. Both are made from the Asian agar tree called Agarwood.
First, let's talk about what they are. Oudh is a fragrance oil that can be found in forms such as pure oil, mixed oil, or actual perfume.
Bankhoor, on the other hand, are chips. Specifically the wood chips of the Agarwood. They are great fragrance providers for rooms and an alternative to candles and incense.
This is a great gift for your partner who's obsessed with scents or loves to open a scented candle every now and then.
You can grab them for around AED 1,000 to AED 40,000 in Deira's Perfume Souk, Spice Souk, or other retail stores in malls.
Arabic Attars
Another option for a distinct perfume is Arabic Attars. These are a cheaper alternative to Oudhs. They are alcohol-free and come in various scents and sizes.
What makes them unique is that you can actually ask for a custom-made one by mixing and blending different scents. Try concocting some smells that your girlfriend would like!
The Attar is a traditional souvenir or gift that you can bring home to your partner. Same with the Oudh and Bankhoor, you can grab them in Deira's Perfume Souk, and some stalls in malls and the Dubai Airport.
Get your girlfriend something sweet
Image credit: Al Nassma
If your special someone is a fan of sweets, why not try bringing home some Dubai chocolates?
Dubai is home to its own confectionery companies. In fact, it is home to Al Nassma, the only company who produces camel milk chocolate.
Camel Milk Chocolates actually has more vitamin C than regular chocolate, as it is made of camel milk. Aside from that, another benefit from eating these sweets are its less fat content.
Al Nassma sells them in a wide variety of flavors such as whole milk, macadamia, cardamom, cumin, and more. It's certainly a unique treat and gift for your girlfriend!
We recommend getting them from the Al Nassma kiosks in the Dubai Mall, Burj Al Arab, Burj Khalifa, and Duty-free shops in and outside the Dubai Airport.
---
Picking a gift for your girlfriend can be a pressuring task. It's difficult to set your mind on an item when there are a lot of other options in the market.
Aside from that, there's also the pressure of whether or not she'll like it. Remember, if you can't fully decide, stick with something she can use!
Alternatively, we hope that any of these suggestions can work out for you!
Related Articles