Birthday Ideas For Women Celebrating in Dubai
Partying or celebrating requires consideration of who you are celebrating with or for. Additionally, there are also rules and regulations to follow depending on the venue of the party.
For female residents or tourists in Dubai, there are certain customs that one might need to consider before throwing a party. Here are our Dubai-friendly suggestions on how to celebrate your birthday properly!
How Can I Celebrate My Birthday in Dubai?
The best birthday celebration ideas for adults include having alfresco brunches with friends, availing spa sessions, and private karaoke parties. Additionally, women can celebrate their birthdays in Dubai by glamping, throwing costume parties, celebrating at home, and getting things for free!
Outdoor Dining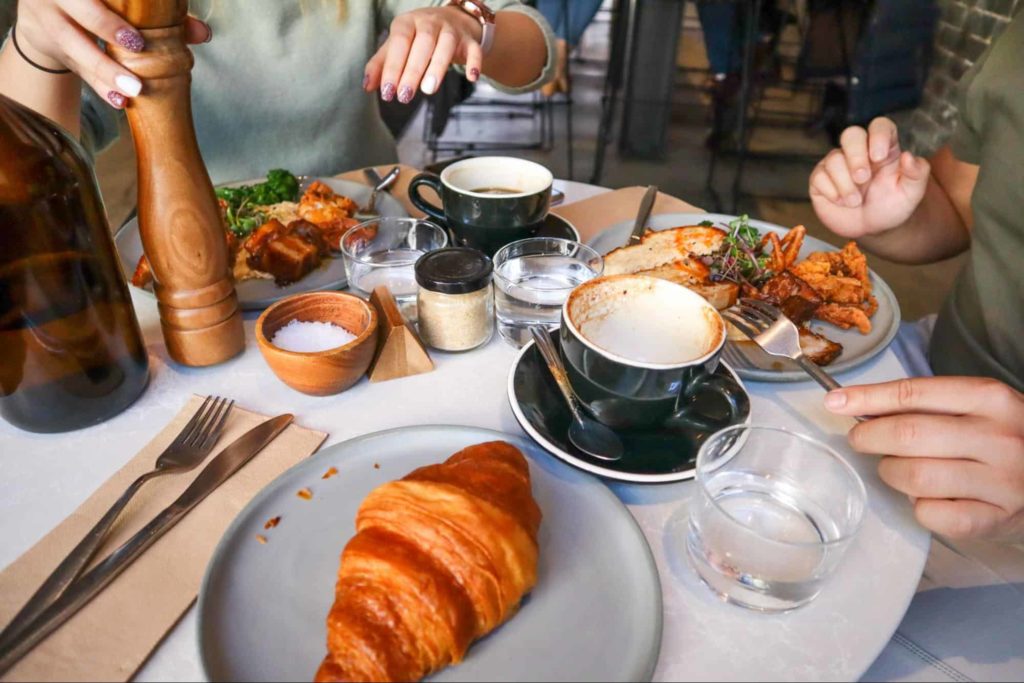 Image credit: Brett Stone / Pexels
Socialization, good food, good sights, and alcohol. Gathering your closest friends or family for an intimate alfresco brunch is a good way to celebrate your birthday!
Alternatively, you can also throw a surprise party for a lady friend this way. Brunches are later morning meals that are usually served between lunch and breakfast.
You might think that it's an odd choice when you can just all commune for lunch instead, but what sets brunch apart from regular restaurants is its menu, outdoor view, and drinks.
Dubai is home to a lot of alfresco brunch locations, as it is a common birthday tradition in the city. Some places include the Secret Garden Brunch.
This location has a four-course menu with large servings, perfect for sharing around the table. Aside from that, brunch lovers will also be treated to unlimited drinks on their menu (alcohol included)!
Other brunch places such as the previously mentioned establishment will also offer entertainment for their guests. These can include a band or a singer.
Alfresco brunch parties are an excellent option for people who want a great intimate gathering in a lovely place without worrying about organizing the venue, food, and other issues.
If you're interested in holding an alfresco brunch party, we recommend calling the restaurant of your choice to reserve a table or two. As for the cost, expect to pay around AED 299 to AED 700 per person.
Relaxing Spa Treatments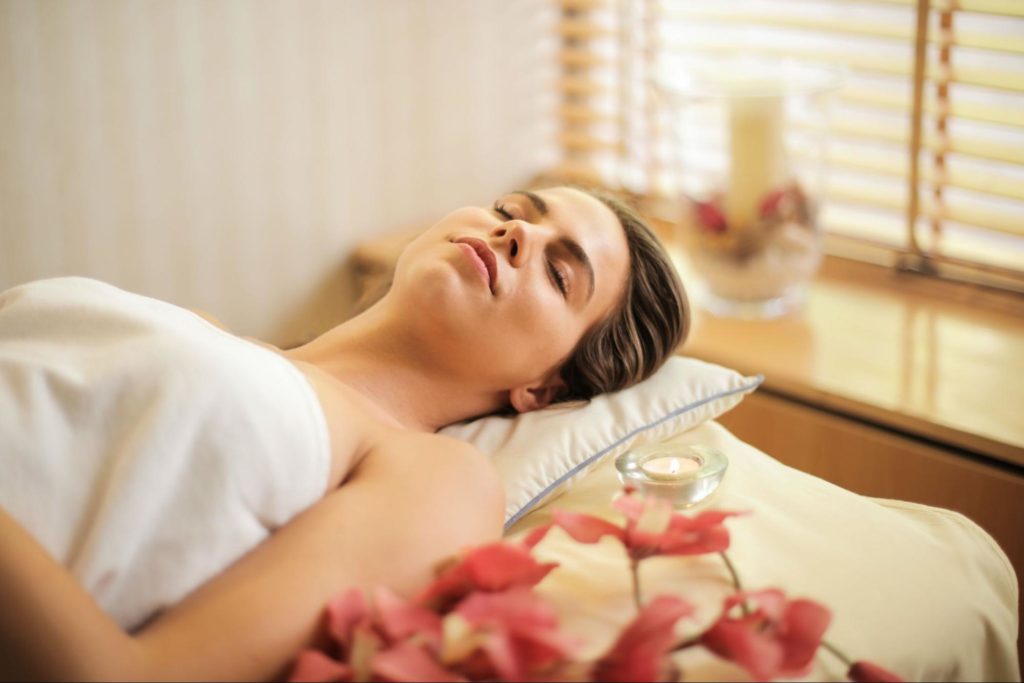 Image credit: Andrea Piacquadio / Pexels
Dubai has a wide range of day spas available for getting body, hair, and beauty treatments. These include the Sofitel Spa, Talisse Ottoman Spa, Amara Spa, and many others.
Celebrating another year into your life (or your friend's) can be done via booking a relaxing spa treatment. Pampering the body and mind is a good opportunity to rejuvenate and refresh.
We do have to note that sessions can be a bit pricey, especially if you opt for a luxurious hotel spa. For locations like this, such as Talisse Ottoman and Amara Spa, get ready to spend around AED 700 to AED 1500 per treatment.
Make sure to book a session in advance! This is because some spas don't accept walk-ins.
Private Karaoke Sessions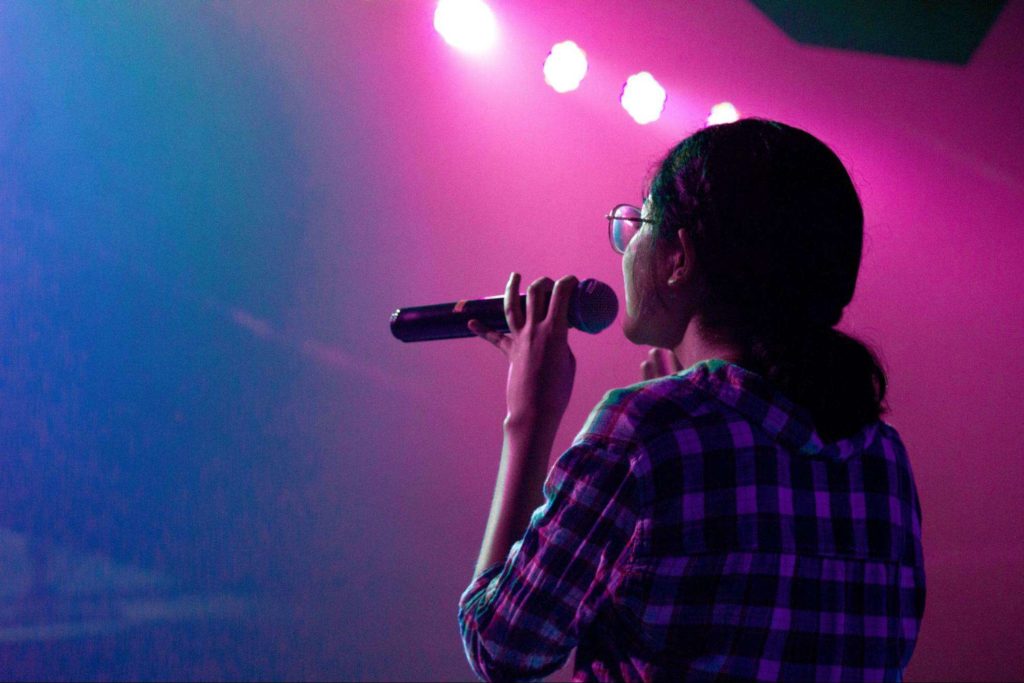 Image credit: Forja2 MX/Pexels
Sing your hearts out without causing any disturbance to other people! Dubai is also home to some karaoke bars and establishments.
Some examples are the Hibiki Karaoke Lounge, the Lucky Voice Dubai, the Su Lounge Karaoke, and many more. These areas can provide a private room for you and your friends to celebrate, mingle, and sing together.
There are also restaurants that hire out their own private karaoke rooms. The China Sea in Dubai's only requirement is to order a minimum of AED 350 of their food, and the room is yours for the night!
Expect to spend around AED 40 to AED 70 per hour for the private rooms. For restaurants like the China Sea, the price comes in the food that you order.
Costume Parties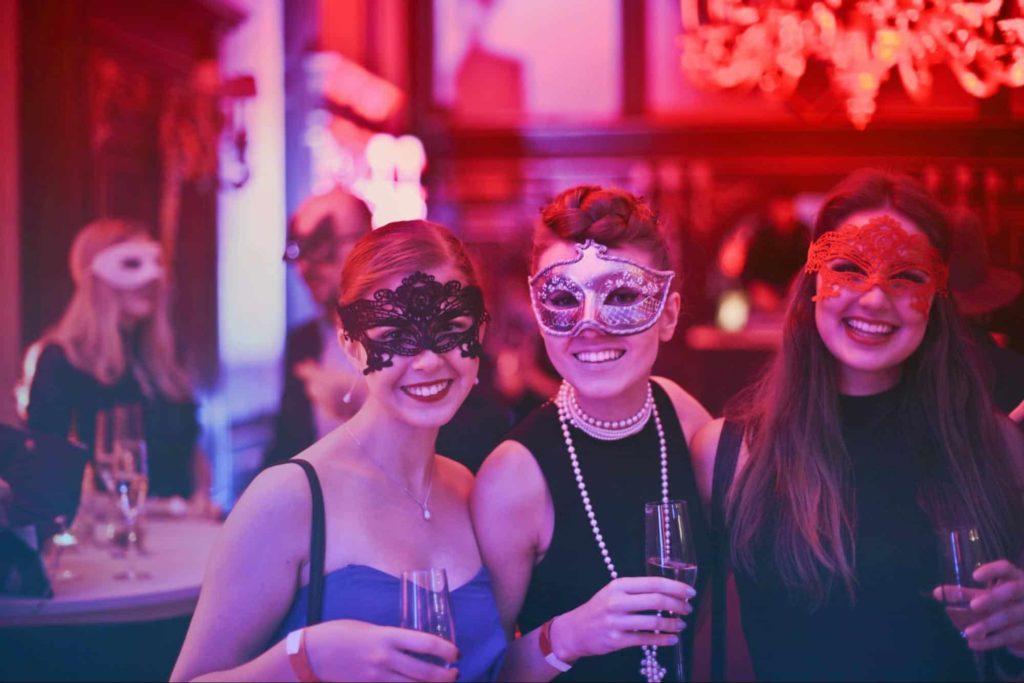 Image credit: Andrea Piacquadio / Pexels
Spice up a regular gathering by setting a theme! Costume parties are where the celebrant and her guests would be able to dress creatively based on a certain topic.
Costume parties are a nice dash of fun to a regular gathering. If you're looking for places that hold parties like this, clubs such as Nasimi, Chi, and other nightclubs in Dubai also have costume parties.
Glamping
Image credit: Tim Peterson / Unsplash
Glamping is a type of camping that involves people using pre-set accommodations and facilities on the camping grounds. It's kind of like an outdoor hotel.
These places include Starlight Camp, The Nest, and beach spots such as Banan Beach Resort, and other camping grounds around Dubai. You can pick an area in the desert or other secluded location, or go near the ocean via the beach spots.
This is a great option for outdoor lovers or if the celebrant likes camping. Aside from that, glamping is a good option for those who don't want to worry about bringing the necessities for building an actual tent.
In addition, wouldn't it be great to have a birthday dinner underneath a starry night sky? Glamping is a good choice for families, couples, and groups of friends that want an intimate gathering privately.
As for the cost, expect to pay around AED 1,000 to AED 3,000 per person. This is because the facilities and other amenities are provided for you already.
Celebrate at Home
Get cozy, get comfortable. The best kind of celebration is when you can be happy or relaxed!
You can get food from multiple restaurants around Dubai, pop open a drink of your choice, and watch your favorite film. You can also do a small gathering in your house for those who want to invite some of their friends.
This is the perfect choice for those who don't want to worry about the logistics of pulling an event or party. In addition, this is a budget-friendly alternative!
BONUS. Get things for free!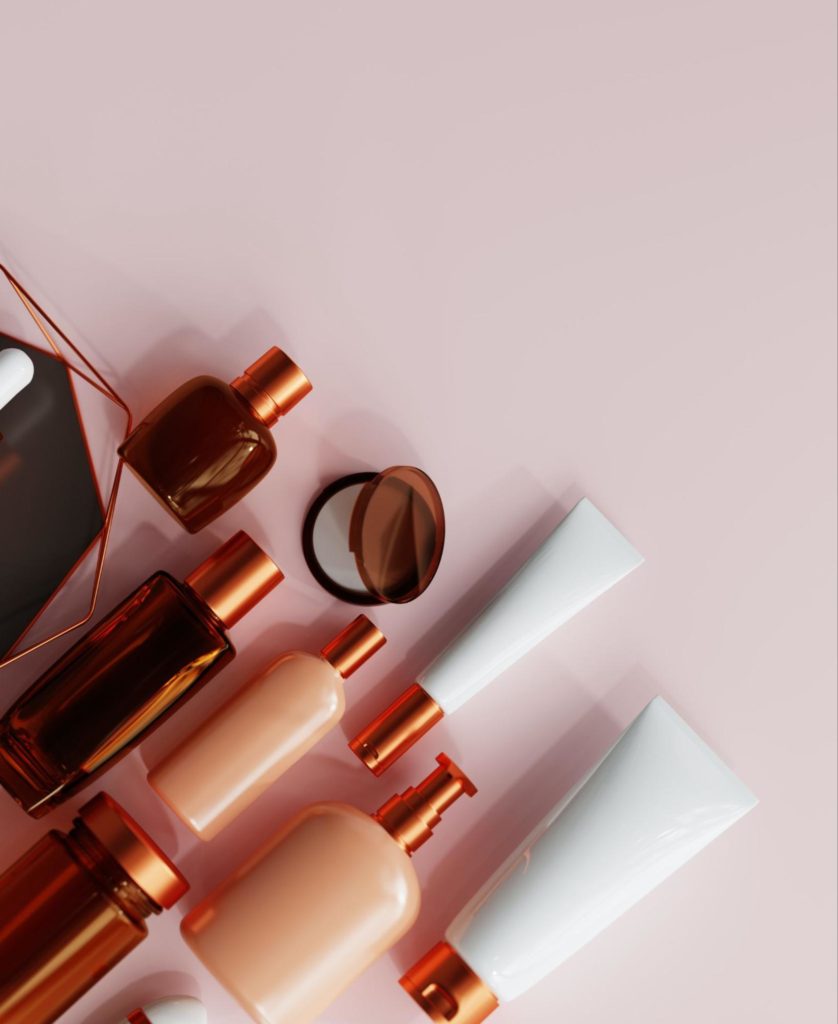 Image credit: pmv chamara / Unsplash
There's an added boost of serotonin every time you get something for free. This can be in the form of gifts from actual friends or family.
However, you can also get complimentary items from establishments on your birthday!
For restaurants, some would offer a cake or dish for anyone celebrating in their establishment. We recommend checking with the restaurant beforehand to see what they can offer on your birthday.
Make sure to look up the places that offer free items before your birthday arrives, so you can fully maximize the opportunity, as it only comes once a year!
Related Articles