The Best Restaurants in the Mall of the Emirates
Home to over 500 shops and pop-up stalls, one can easily explore the Mall of the Emirates for hours. Fortunately, hungry visitors will find plenty of delicious restaurants in the Mall of the Emirates to ease their hunger pangs as they take a break from shopping.
There's plenty of options to enjoy for everybody, no matter what kind of cuisine you're craving. It's almost like having all of the world's cuisine in the palm of your hand and all you have to do is take the plunge!
From mouthwatering, savoury meat cuts to fresh seafood prepared really well, here are some of our favourite dining spots here at the Mall of the Emirates:
Le Burger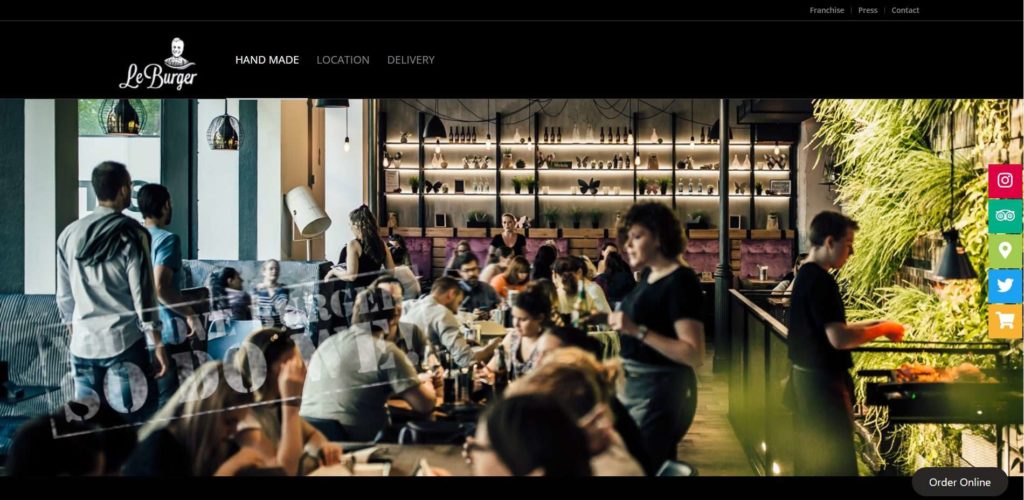 | | |
| --- | --- |
| MENU: | Burgers, Specials, Plant-Based, Main Courses, Super Fries |
| LOCATION: | Level 1, between Chili's and H&M, Mall of the Emirates |
| SOCIAL MEDIA: | Instagram |
| OPERATING HOURS: | Mondays - Sundays: 11:00 AM to 12:00 AM |
| PRICE RANGE: | AED 15 to AED 190 |
To start off, anyone craving for some fancy burgers and good variety should check out Le Burger in the Mall of the Emirates. They take pride in serving up some delicious handmade burgers cooked fresh everyday here at the mall.
Upon entering the restaurant, you're immediately greeted with the nice, beefy aroma of burger patties cooking on the grill thanks to an open kitchen design. Despite that, it never feels unpleasant owing to the rather spacious dining area inside.
It shouldn't take long for you to find a booth or a table to sit down with your friends to browse the menu and choose from their many options.
The burgers are quite substantial, no matter which style you choose and we think you'll be able to get a full meal's worth out of it should you order them with a side of crispy fries and refreshing fruit juice.
We recommend diners to try out their Truffle Burger served with a special mayo and fresh wagyu beef patties. Or you can also check out Little Italy which brings a signature Italian flavour as well as a nice, hot kick in every bite.
Additionally, Le Burger is a burger joint that's very friendly towards vegetarians as well. Whether you want to go for the Hot and Vegan or the milder San Francisco, you do get the option to get a veggie patty based from chickpeas, potato, or even popcom corn.
You can also go somewhere in the middle by pairing your meat-based burger with a nice salad rather than the usual deep-fried fare. Their fattoush and nicosia were surprisingly good, even if they aren't exactly marketed as the stars of the menu.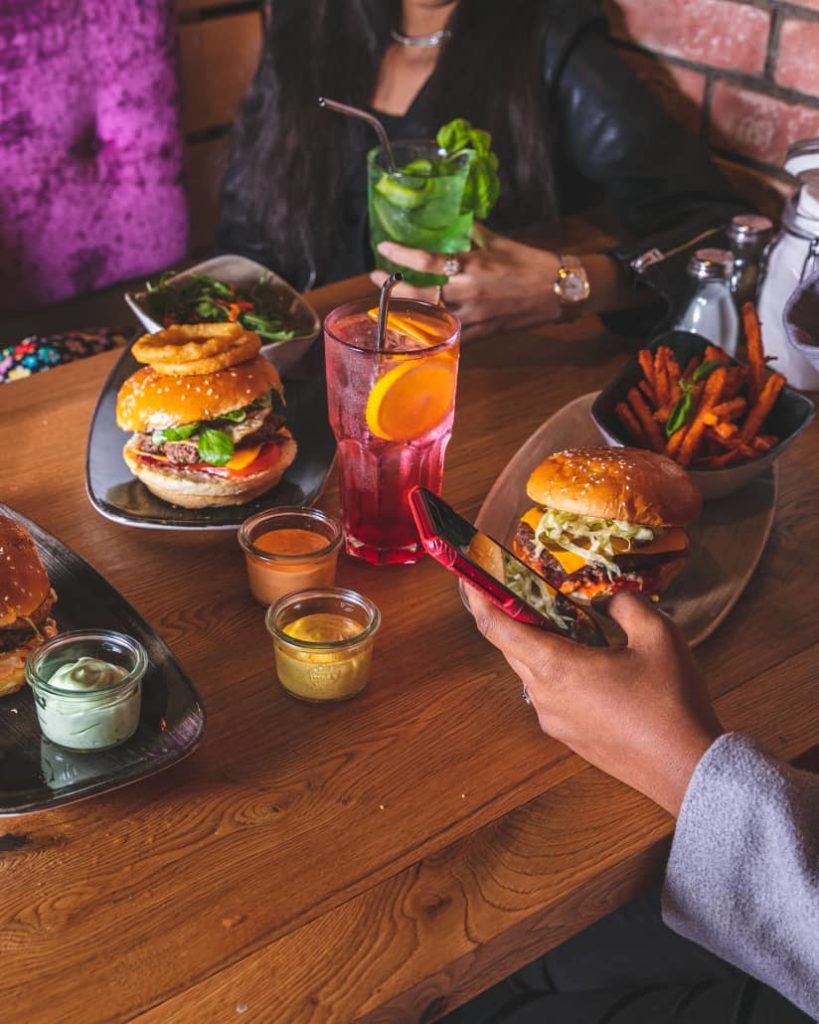 Prices are quite decent; you can expect to spend around AED 240 for two people. If fresh burgers are what you're after, then you definitely can't go wrong with Le Burger.
Il Pastaio Trattoria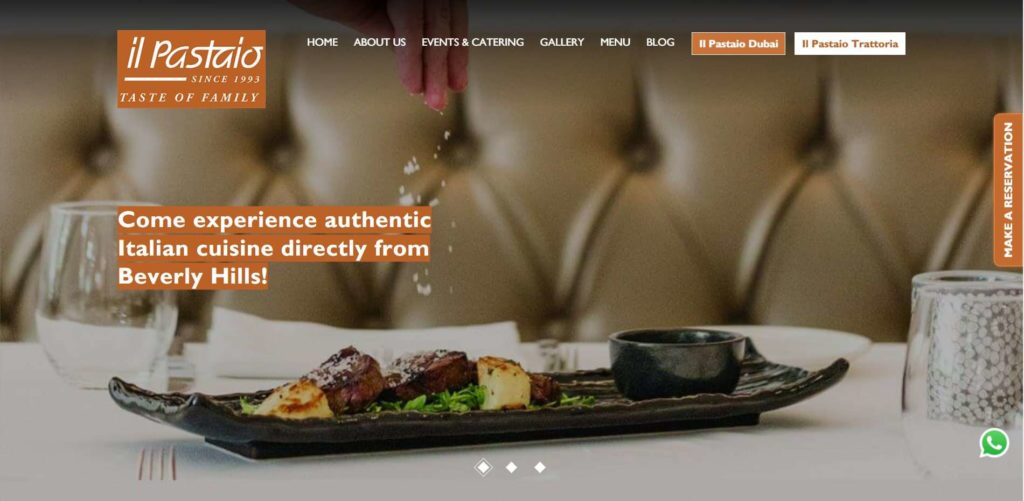 | | |
| --- | --- |
| MENU: | Insalaate, Pasta, Specials, Secondi Piatti, Dessert |
| LOCATION: | Level 1, near Starbucks and Diesel, Mall of the Emirates |
| SOCIAL MEDIA: | Instagram |
| OPERATING HOURS: | Mondays - Sundays: 8:00 AM to 12:00 AM |
| PRICE RANGE: | AED 70 to AED 260 |
Il Pastaio, which translates to "the pasta maker", has finally made its way to the Mall of the Emirates all the way from Los Angeles in the US. And it's definitely an amazing place to visit for fans of Italian cuisine.
The restaurant is set in a fine dining yet cozy setting, with nice lighting as well as a clean presentation. Decorations pay homage to its Sicilian origins, lending the place an authentic feel.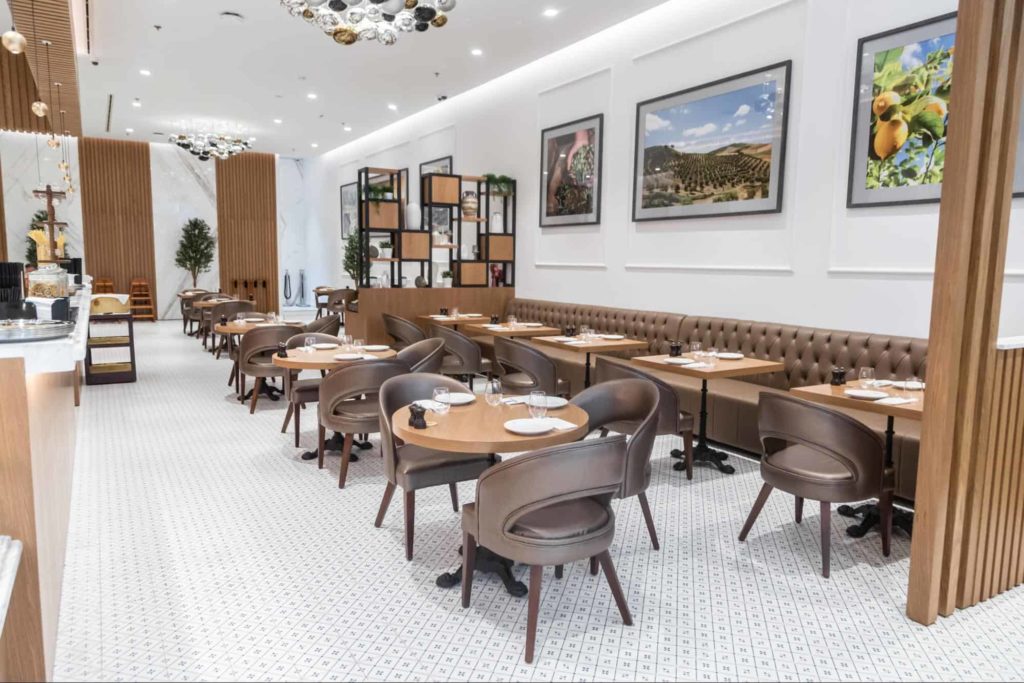 As per their namesake, the place is a pasta lover's haven. Take your pick from classics like Fettucine Bolognese or Gnocchi alla Sorrentina down to more creative takes like the Paccheri alla Justin Bieber inspired from the star's favourite pink sauce.
Lunch diners can also try out a weekly curated three-course set menu which includes a welcome drink, giving each visit its own sense of novelty.
Definitely not a bad option when going for a business lunch with colleagues. Or perhaps a special occasion with friends and loved ones.
In addition to their pasta, Il Pastaio Trattoria is also known for other courses such as a seared salmon served with mango salsa and fresh vegetables or some nicely-grilled steaks and lamb cuts.
Vegetarian diners will also appreciate their selection of salads made with fresh vegetales and cheese, creating an interesting combination. On the other hand, sweet-toothed guests may enjoy the assortment of different sweets.
As for drinks, take your pick: There's fresh hot tea perfect for clearing out those sinuses or perhaps fruit smoothies for combatting the hot afternoon sun.
Those who aren't too keen on the alcohol may also try out their fruit mocktails like Siciliano, the Mango Mule, and the Basilico. Perfect in case you decide to get your treat earlier in the day.
Prices can reach up to AED 420 for a meal for two people and can get higher depending on the drinks you ordered. Still, it's hard to beat Il Pastaio Trattoria as one of the best spots for Italian dining within the Mall of the Emirates.
Farzi Café Dubai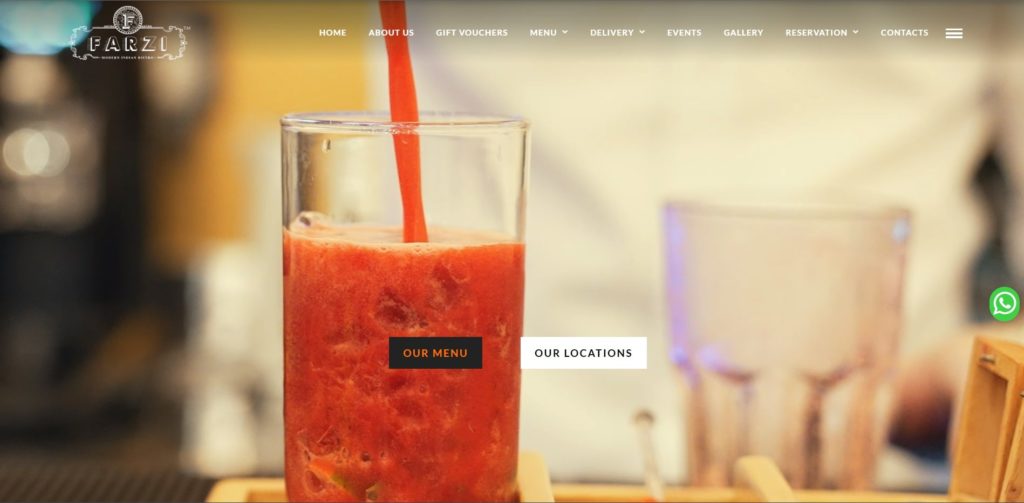 | | |
| --- | --- |
| MENU: | Soups & Salads, Sliders & Kulchas, Roast & Grills, Mains, Desserts |
| LOCATION: | Level 2, in between CB2 and Black Tap, Mall of the Emirates |
| SOCIAL MEDIA: | Instagram |
| OPERATING HOURS: | Mondays - Sundays: 10:00 AM to 12:00 AM |
| PRICE RANGE: | AED 15 to AED 105 |
Looking to bring back Indian cuisine "in-Vogue, Farzi Café aims to create an inspired twist on many traditional and global Indian dishes by implementing comtemporary presentations and ambiance.
In simple terms, it's delicious food prepared in a luxurious setting that's fit to serve even royalty. It's a bold claim but one which we think Farzi Café manages to live up to.
The restaurant has a clean, luxurious air inside thanks to the use of neutral colours as well as plenty of natural light beaming down from the outside. We think it makes the food look extra delicious during lunchtime as well.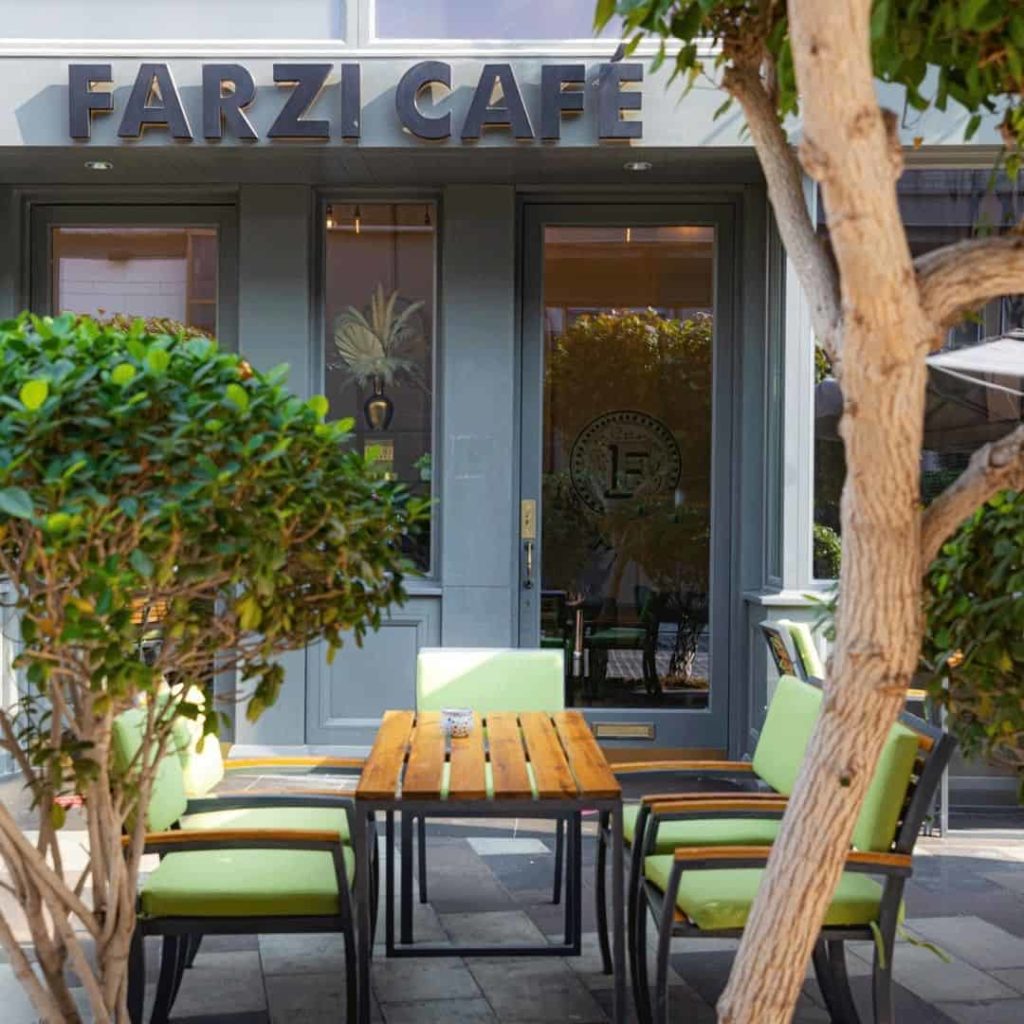 As for the food, you do get your pick of the menu. There's a specialised vegan menu for diners who are committed to living a meat-free lifestyle.
For those who are feeling particularly hungry, there's the all-you-can-eat menu covering all your bases starting from a main course of smoked chicken, omelet, eggs made in any style and even some salads.
If you're feeling particularly generous then you can also try going for any of the sharing plates from their a la carte menu. They have both non-vegetarian and vegetarian options as well as a special lamb shank platter for you and your friends to try.
Aside from those, you do get your pick of curries, biryani and shawarma, beef ribs, and even a few fried dishes for the kids who aren't quite familiar with some of the Indian dishes on the table.
The meal is also completed with some flair as the staff use some interesting presentation as well as table theatrics in order to sell the modernist approach the restaurant takes.
Price reaches around AED 260 for a meal for two people. Not bad for an interesting lunch or dinner out at the well-known Farzi Café in Dubai.
Tribes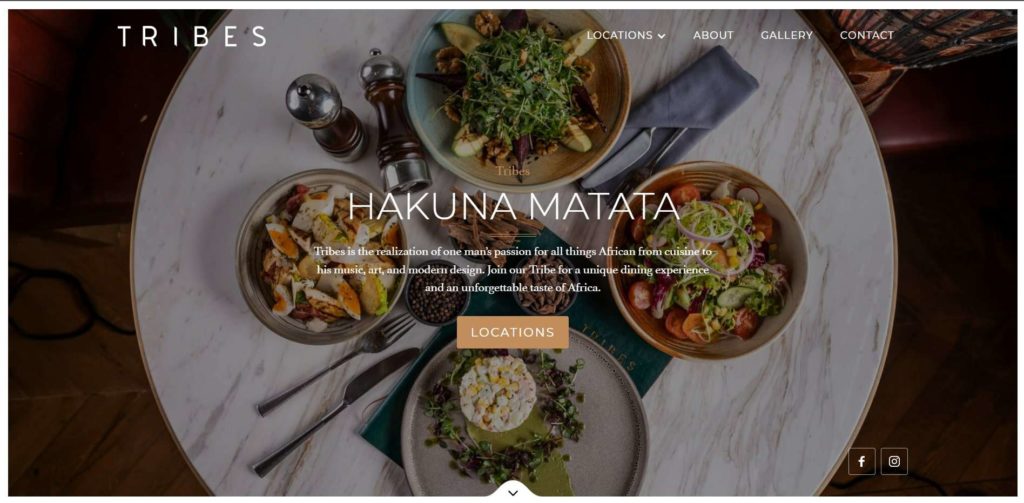 MENU:
Pre-Feast, Salads, Burgers, Tribal Specialties, Royal Feasts
LOCATION:
Level 2, next to Eat Greek and nearby Go Sport, Mall of the Emirates
SOCIAL MEDIA:
Instagram
OPERATING HOURS:
Mondays - Thursdays: 12:00 PM to 11:00 PM

Fridays - Sundays: 12:00 PM to 12:00 AM

PRICE RANGE:
AED 40 to AED 400
Inspired by the diverse and impressive assortment of flavours from Africa, Tribes is a casual dining restaurant that's established itself in both the Dubai Mall and of course, the Mall of the Emirates.
Locating it among the many great restaurants in the Mall of the Emirates lower level is quite easy. As per their name, Tribes stand out really well thanks to its fun theme and booming drum performances resonating throughout.
Talk about a wild welcome to the land right?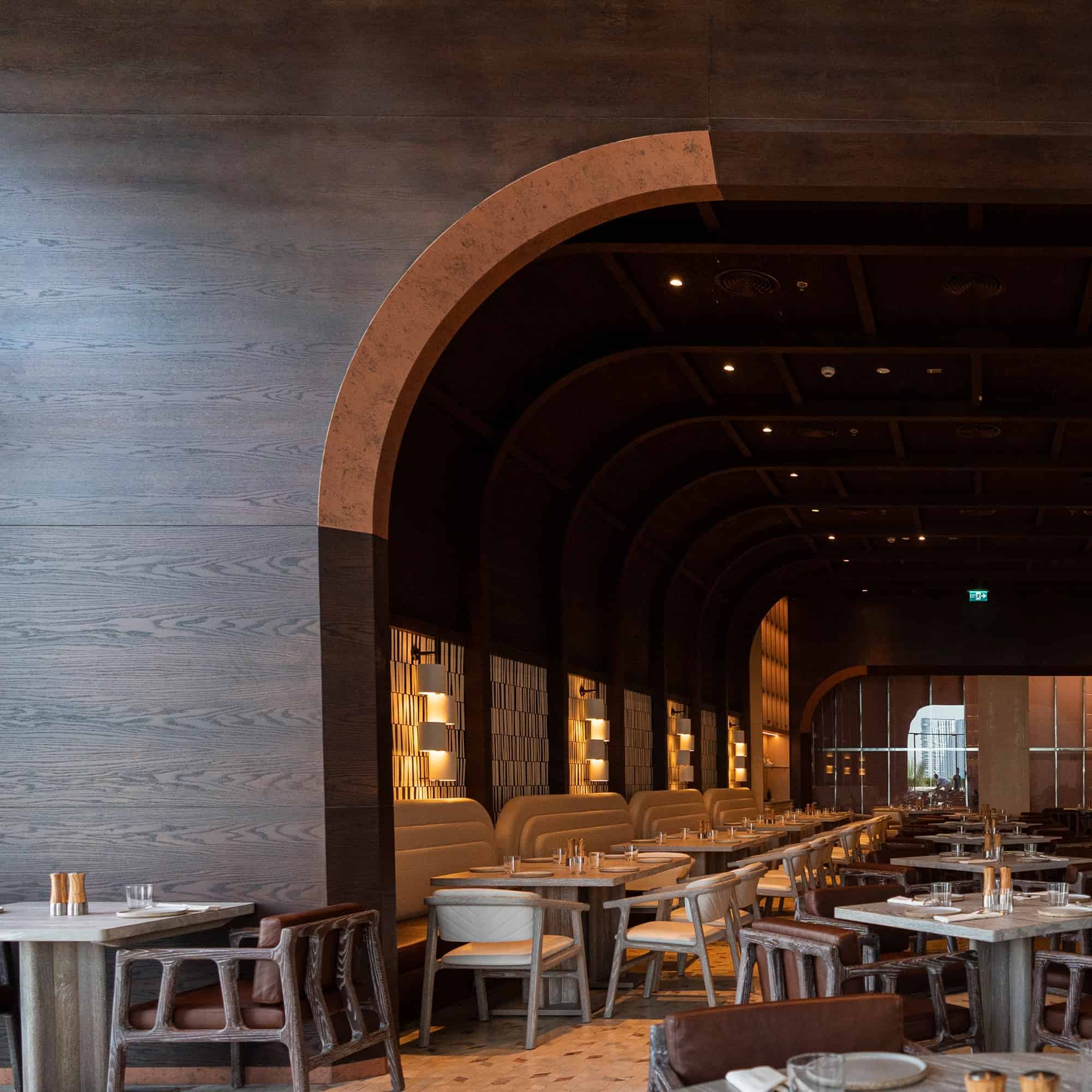 It gets better. You usually start with a nice introduction to the menu as well as some of their signature bread to satisfy your stomach while you wait for the main course.
From there, the day just gets even better. You get your choice of meat ranging from South African beef cuts, Angus beef steak, and even top Australian cuts all hot from their chargrill, giving the meat a nice sear.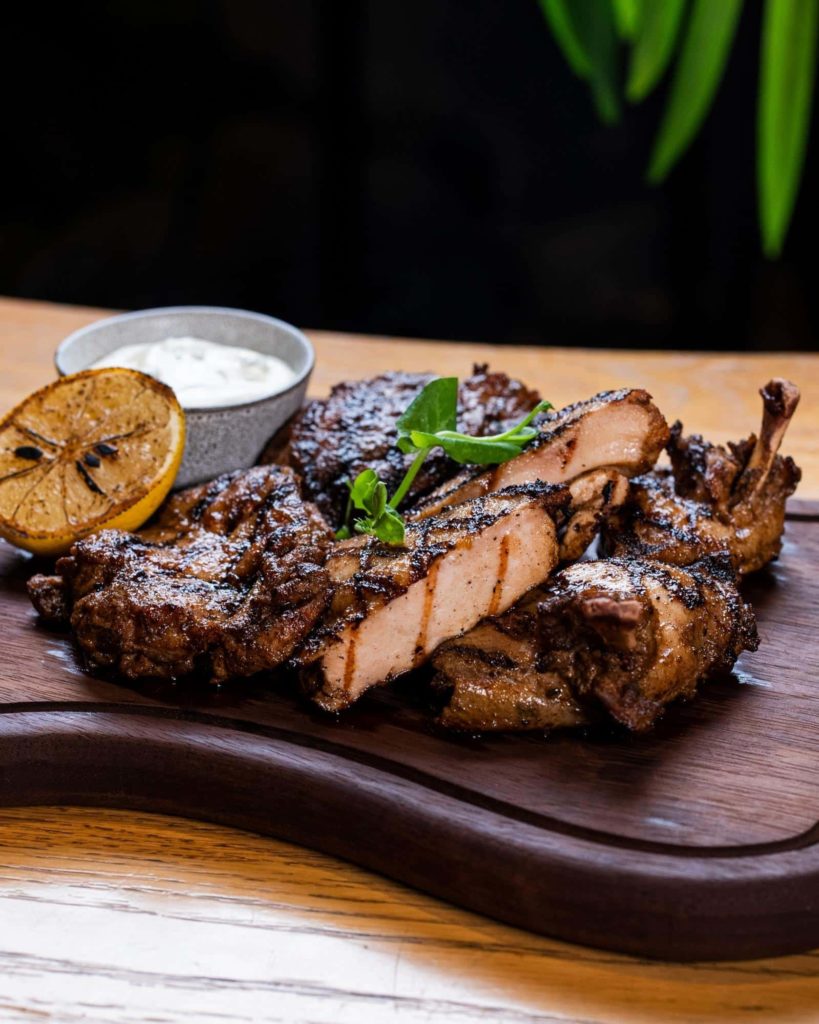 Try some of their tribal-inspired lamb shank or ribs as well. They've been braised so well resulting in a cut that's tender and just about ready to fall off the bone!
Aside from these big cuts, you also get your choice of seafood and chicken dishes for those looking to keep it light. Menu items like the peri-peri prawns are just as good as the famed chargrilled meat they're known for.
You can wash down all of that food with their mocktails and smoothies made with fresh fruit and greens, all served tribal-style of course. There's even coffee for those who need that extra energy for the rest of the day.
It's a little on the pricier side compared to most of the other options. You can expect to spend around AED 500 for a meal for two people here if you're after the best of the best.
In return though, you do get an unforgettable dining experience here at Tribes. We definitely recommend checking it out on your next visit.
Yosushi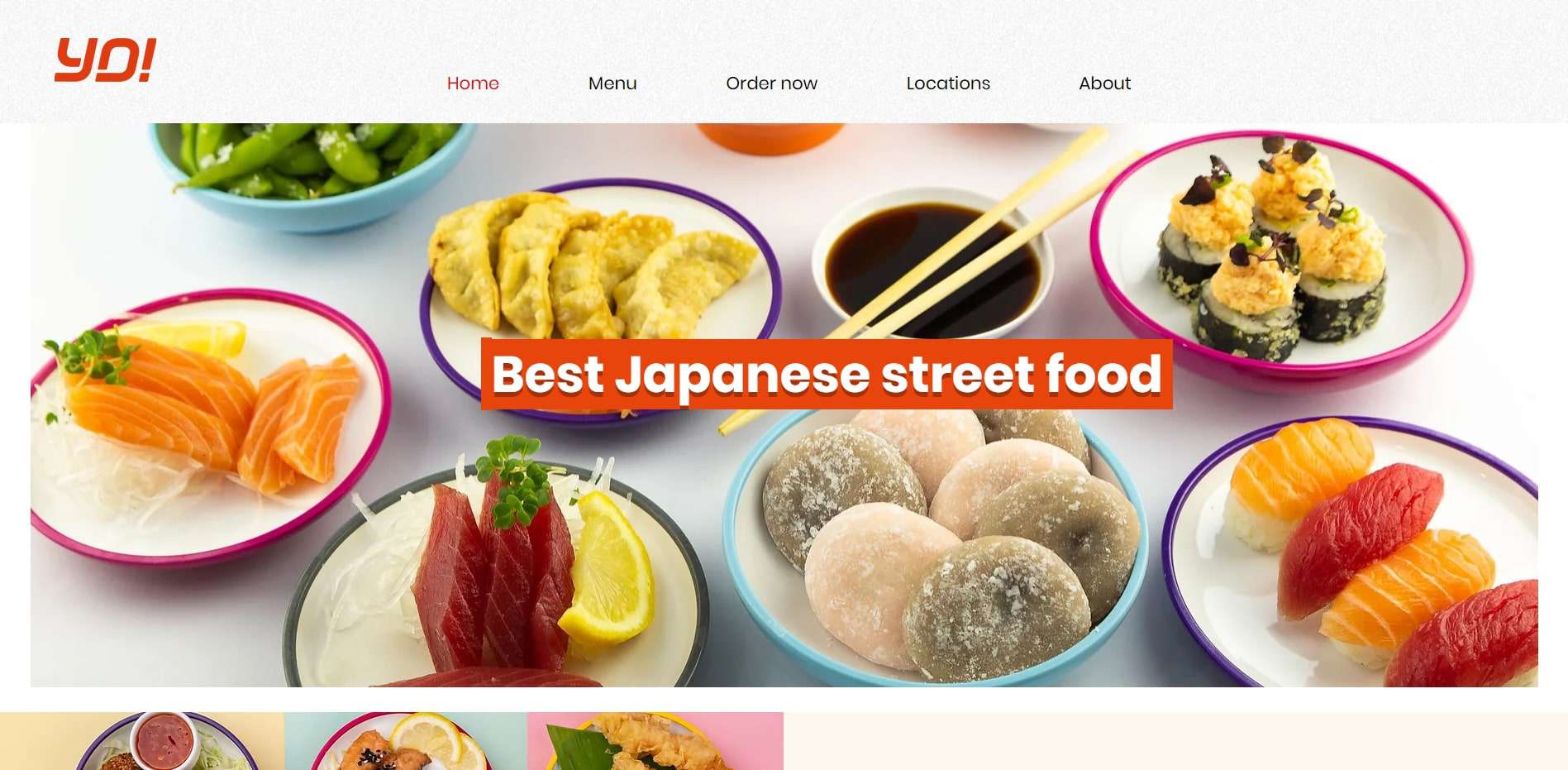 MENU:
Rolls, Sashimi, Nigiri, Ramen, Street Food
LOCATION:
Level 2, near O'Learys Sports Bar, Go Sport and Tribes, Mall of the Emirates
SOCIAL MEDIA:
Instagram
OPERATING HOURS:
Mondays - Fridays: 12:00 PM to 11:00 PM

Saturdays - Sundays: 12:00 PM to 12:00 AM

PRICE RANGE:
AED 20 to AED 50
Have a craving for sushi and sashimi as you're doing your rounds of the different stalls and shops in the mall? You're in luck as you can always pop in for a quick bite at Yo! Sushi on the second level.
The restaurant immediately stands out because of how playful it appears. Round dining lights of all colours adorn the ceiling, almost appearing as balloons when you're looking in from the outside.
As for the food, well, it's all in the name really. There's plenty of sushi variants to choose from, ranging from traditional rolls to some creative concoctions such as a crispy salmon skin roll and spicy chicken katsu with heat in every bite.
We think vegetarians will be in for a nice surprise as well. There's the plain cucumber maki and avocado maki for those looking to keep things simple and there's also the Veggie Volcano and Hamachi Mango roll for something more colourful.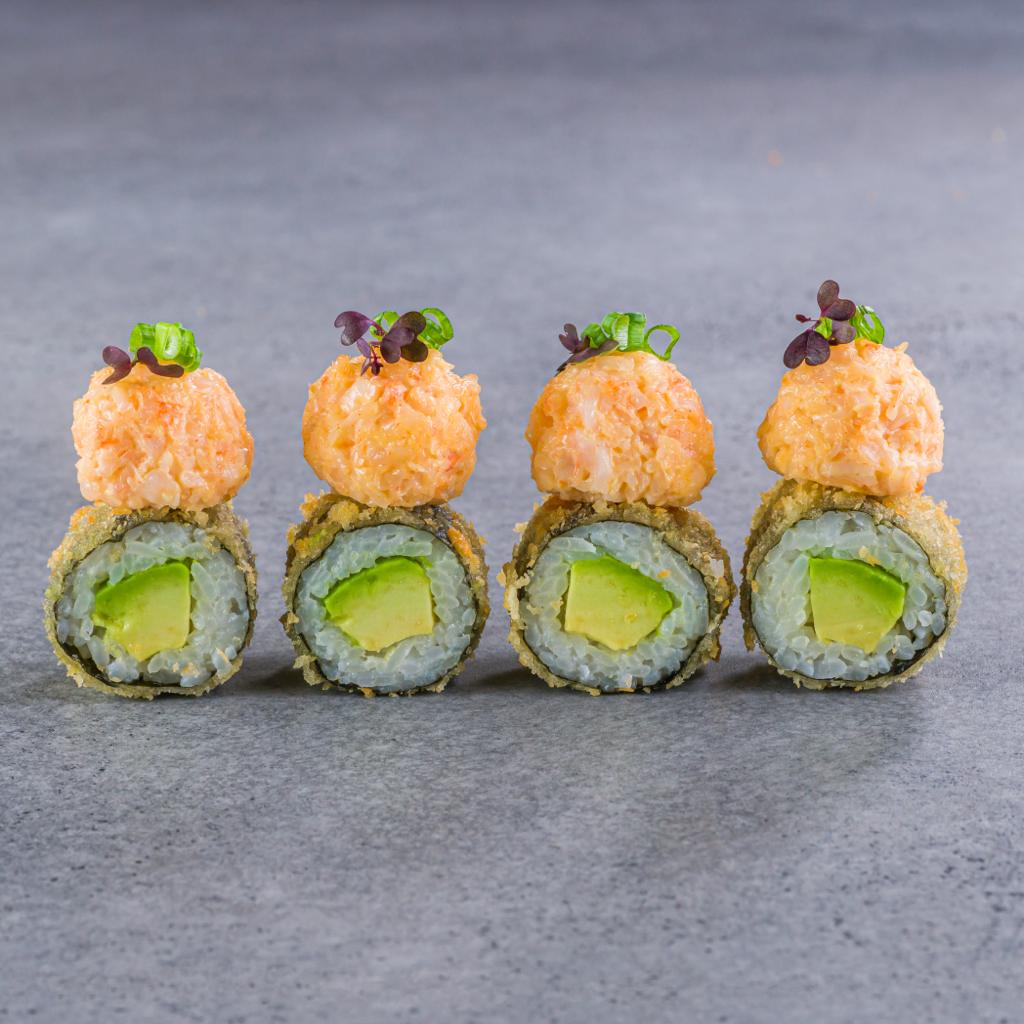 You can even get it served with gluten-free soy sauce if you're particularly worried about that. We think even the pickiest eaters will find plenty to enjoy here.
And if you're not feeling up for sushi but still up for anything Japanese? Yo! Sushi's still got you covered with their fresh sashimi, beef teriyaki, and chicken katsu served on a bed of shredded vegetables.
Prices are quite reasonable per item in our opinion, though you're definitely looking at somewhere above AED 160 for two people if you want a more balanced spread of different food items.
Whether you choose to eat inside or to have it for takeaway, Yo! Sushi's definitely got the best options for you!
Al Hallab Restaurant & Sweets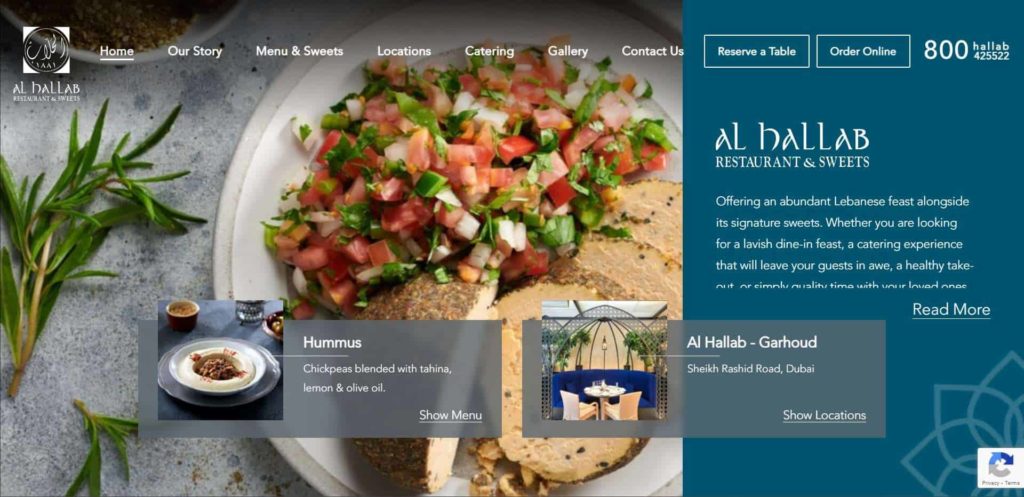 | | |
| --- | --- |
| MENU: | Breakfast, Daily Dish, Raw Meat, Lebanese Grills, Seafood |
| LOCATION: | Level 1, in between Chili's and Le Burger, Mall of the Emirates |
| SOCIAL MEDIA: | Instagram |
| OPERATING HOURS: | Mondays - Sundays: 11:00 AM to 12:00 AM |
| PRICE RANGE: | AED 20 to AED 300 |
Started as a humble family bakeshop in Lebanon, Tripoli all the way back in 1881, Al Hallab has steadily grown as a brand, becoming a very popular Lebanese fine dining joint here in the UAE.
Along with this increased growth comes a shift in their specialty, now including all sorts of starters, main courses, raw meat options, and even a few international dishes in order to round out their menu.
Nonetheless, you can still order some of the delicious pastries that really helped place the restaurant's name on the map.
For example, their cheese sambousek and spinach sambousek stand out as among our favourites. They have a nice, fried exterior while still keeping the interior of the dough soft and the fillings intact and adequately flavourful.
After that, it's time to move on to the main courses and honestly, the sky's the limit here when it comes to food choices.
Their lamb kebabs are particularly good and we definitely recommend their grilled makanek; homemade sausages served with French fries and garlic for a satisfying savoury bite.
Fans of seafood dishes will enjoy a whole grilled lobster on offer as well as their choice of grilled or fried hammour fillet served with coleslaw and fries for a Lebanese take on the British fish and chips.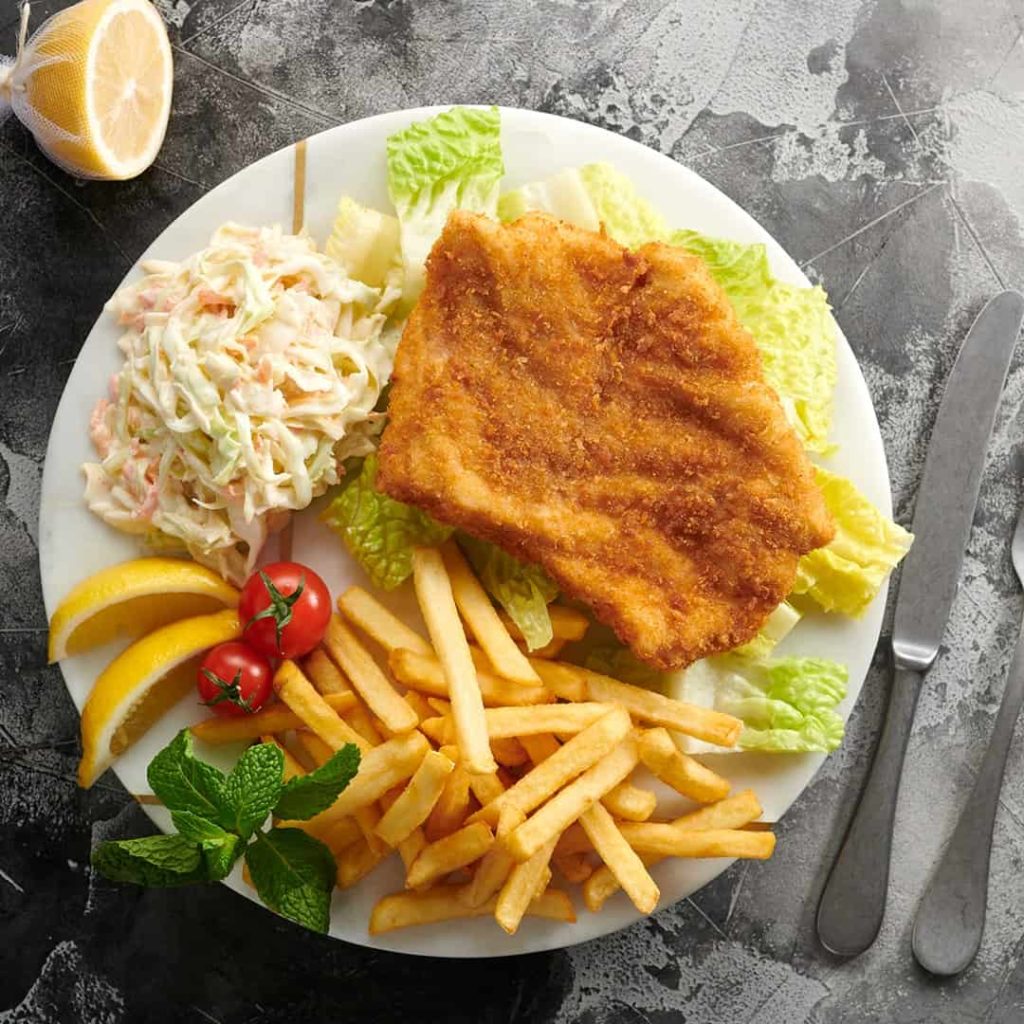 Visitors with pickier eaters like kids can go to the international menu serving up steak fillet with mushroom or pepper sauce as well as breaded fried chicken; a popular pick for the little ones!
As for drinks, you get an assortment of fruit juices and shakes as well as some cocktails. Refreshing options for both the kids and adults alike.
Prices are a little high given the restaurant's reputation. You can expect to spend up to AED 300 to AED 400 for a meal for two people especially when going for some of the bigger items.
Still, fans of Lebanese cuisine should definitely check out Al Hallab here at the Mall of the Emirates. See how well their cuisine has grown and innovated throughout the years while still preserving its authenticity.
Paul Bakery and Restaurant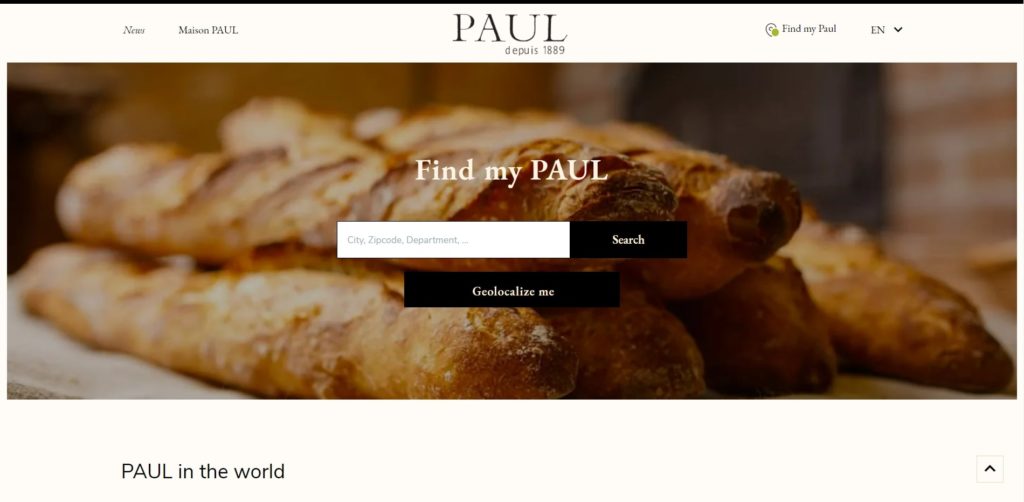 MENU:
Appetizers, Sandwiches & Burgers, Salads, Main Courses, Vegan
LOCATION:
Ground Level, near American Eagle and North 28, Mall of the Emirates
SOCIAL MEDIA:
Instagram
OPERATING HOURS:
Mondays - Fridays: 8:00 AM to 11:00 PM

Saturdays - Sundays: 8:00 to 12:00 AM

PRICE RANGE:
AED 20 to AED 90
Enjoy the nice smell of freshly-baked bread whenever you start your mornings? Well, you definitely want to check out Paul's here at the Mall of the Emirates.
Paul Bakery and Restaurant specialises in many sweet and savoury baked goods with a French twist. Their story starts in the northern regions of France, eventually making their way to multiple countries worldwide.
The bakery definitely goes for a cozier feel than most, utilizing a lot of earthen colours as if to remind us of the very hearth and fire that finishes most of these amazing pastries.
The baked treats stand out amongst these neutral shades really well. Just a quick glance of their sweets selection almost looks like a miniature fairy tale you just want to look at and take pictures of for fear of ruining the presentation.
On the flip side, their savoury dishes are also something. From croissants filled with savoury smoked meats to a premium stuffed lamb meant to act as a centerpiece for your main course, there's plenty to like here at Paul.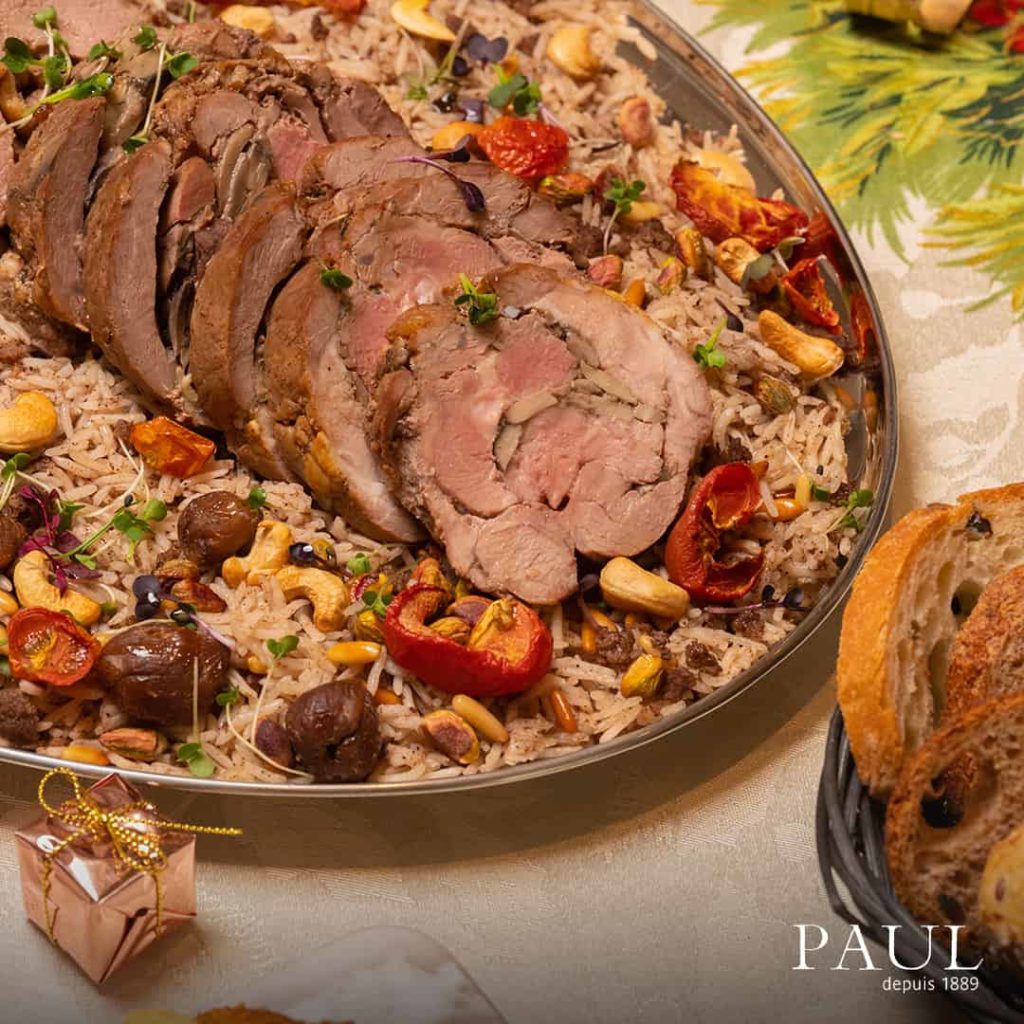 In fact, why not treat your companions to a small tableside show by ordering the whole roast chicken? You get to see it carved up in front of you, creating a nice buzz that surely gets the conversation going.
Of course, their baked goods also go well with their signature hot or cold coffees, completing the pleasant morning or even afternoon routine and theme in the restaurant.
Prices vary a lot depending on your order. You can get a special meal for around AED 109 for two people or you can try a 4-course set menu for AED 159 if you're feeling quite adventurous.
We definitely recommend grabbing some quick breakfast or lunch here at Paul's everytime you find yourself within the vicinity of the best restaurants at the Mall of the Emirates.
Karam Beirut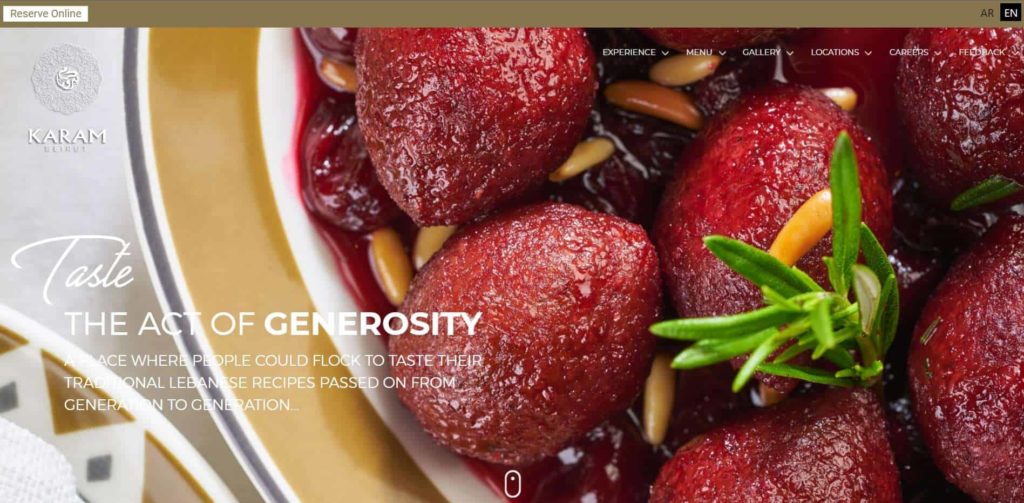 MENU:
Raw Meat Dishes, Soups, Seafood Delights, Char-Grilled Specialties, Desserts
LOCATION:
Level 1, in between Flambe and Salmontini, nearby SENSASIA Stories and Buffalo Wild Wings, Mall of the Emirates
SOCIAL MEDIA:
Instagram
OPERATING HOURS:
Mondays - Fridays: 12:00 PM to 11:00 PM

Saturdays - Sundays: 12:00 PM to 12:00 AM

PRICE RANGE:
AED 30 to AED 150
Ducking into Karam Beirut is an amazing way to rejuvenate your energy and fill up your hungry stomach after a day of shopping or conquering slopes at the famed Ski Dubai in the Mall of the Emirates.
This conveniently-located place is well-known for serving up some really good Lebanese dishes like nicely-cooked hummus, lamb, and falafel for those looking for small bites.
That's not all that Karam Beirut offers however. You also get a nice view of the nearby Ski Dubai as you sit down to eat.
It's almost like you've been transported to a nice, warm cottage up a snowy mountain, enjoying the exciting games and activities going on below.
Enjoy the start of your culinary journey with some cold mezze. Take your pick from stuffed vine leaves, moutabbal, shrimp hommos and many more depending on what you're currently hungry for.
As for the main event, more adventurous diners may enjoy checking out their raw meat selections. Choose from a savoury steak tartare or some raw lamb with cracked wheat and see which one better suits your fancy.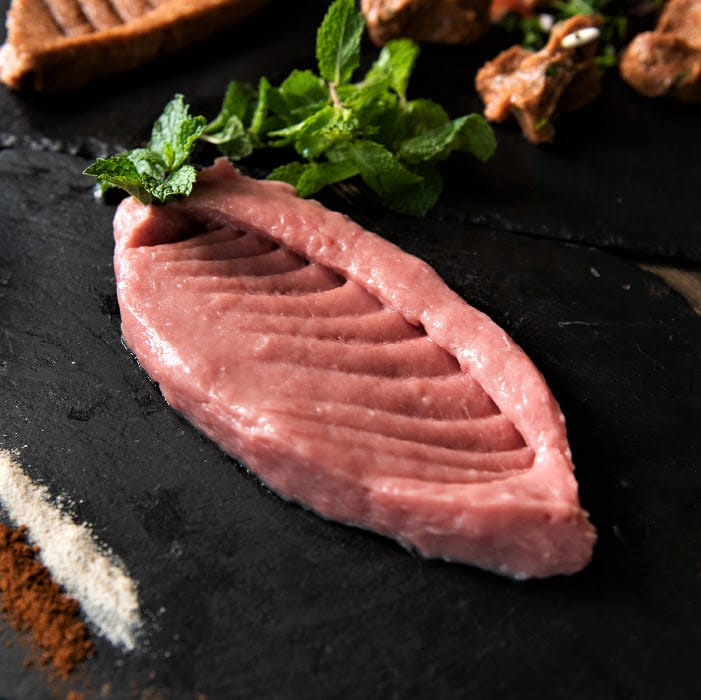 Otherwise, you can alway stick to the tried and tested grilled menu. Fill up your plates with delicious kebabs, chicken, and even a mixed grill consisting of different meats and some vegetable pieces.
The day is then finished off with some delicious Arabic sweets as well as some nice wine from their extensive bar menu. Plenty of options to choose from as well, depending on your own liking for alcohol.
Expect to spend around AED 200 for lunch or dinner for two people. Of course, expect to spend more should you decide to splurge on a nice glass of wine to complement your amazing meal at the Karam Beirut in the Mall of the Emirates.
Exploring The Mall of the Emirates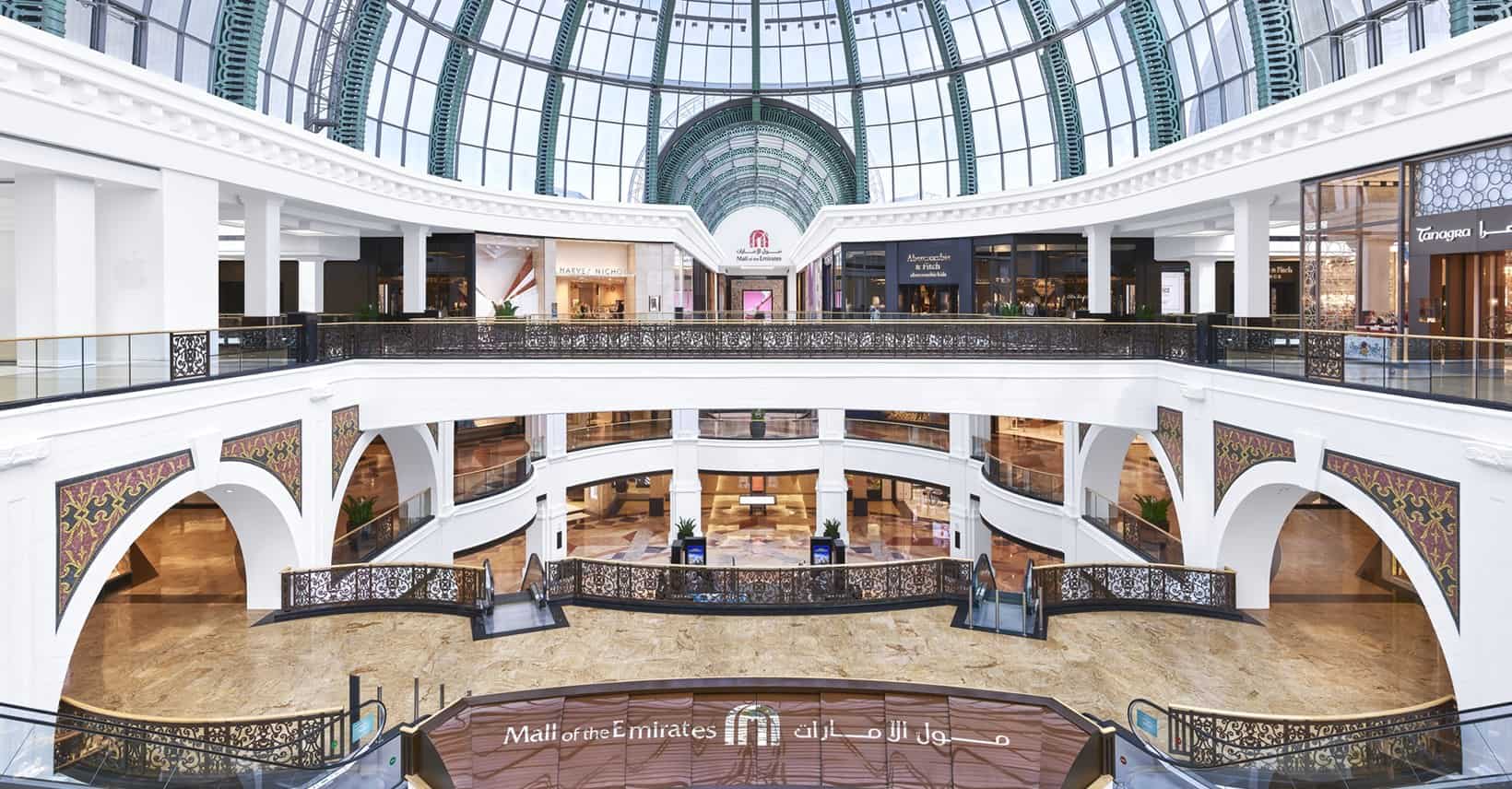 The Mall of the Emirates is one of the finest shopping stops here in Dubai. It has over 560 different shops, pop-up stores, a cinema complex, and even a ski slope where guests can indulge in all sorts of fun activities.
The shopping mall is able to accommodate a large number of visitors at a time, thanks to a gross area of around 255,000 square metres. Plenty of parking spaces too for visitors planning to use their own private cars to get here.
Where is the Mall of the Emirates?
The Mall of the Emirates has a surprisingly strategic location being near the Dubai Marina, Jumeirah, and the Jebel Ali Freezone. As such, it's quite convenient to access whether you're visiting by car or by public transportation like the Dubai Metro.
Parking is quite good, with the mall offering over 7,000 covered parking spots within the vicinity.
They also allow a more convenient option by reserving your parking spots before your visit via their mobile app, allowing you to get in easily even during a particularly busy season.
The app is also handy for finding your favourite stores, restaurants, and more as you navigate around the area for the first time. We definitely recommend looking into it should you need a handy guide to the sprawling Mall of the Emirates.
Other entertainment options at the Mall of the Emirates

Aside from the fashion shops, electronics stores, and other retail outlets inside, the Mall of the Emirates also boasts a number of fun activities to check out before or after dining or shopping:
Dreamscape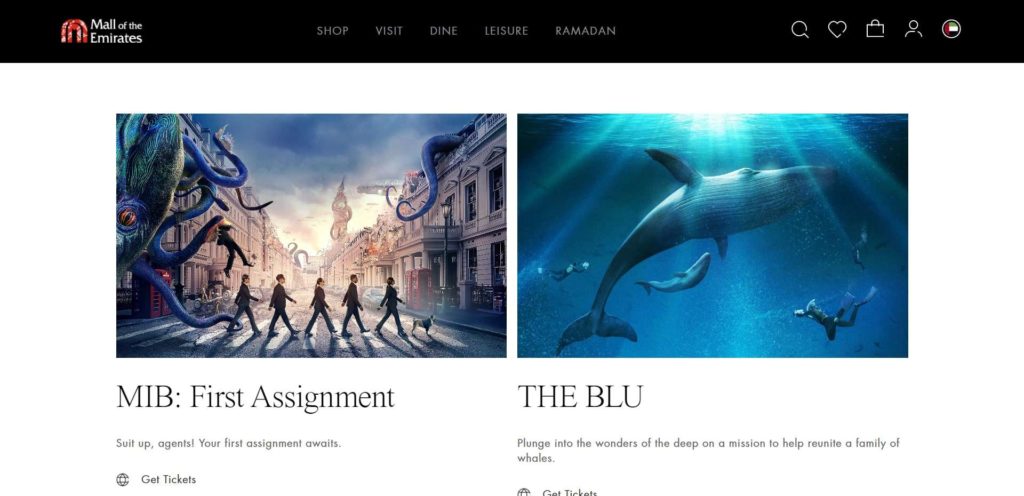 At Dreamscape, you can get a Hollywood-esque, theme park experience here in Dubai. You can visit a wide range of immersive worlds and become the main character of your own movie for a day.
Whether you want to plunge into the ocean and swim with gargantuan whales or investigate aliens hiding among us ala Men-in-Black, Dreamscape should provide just the immersive escape for you!
Magic Planet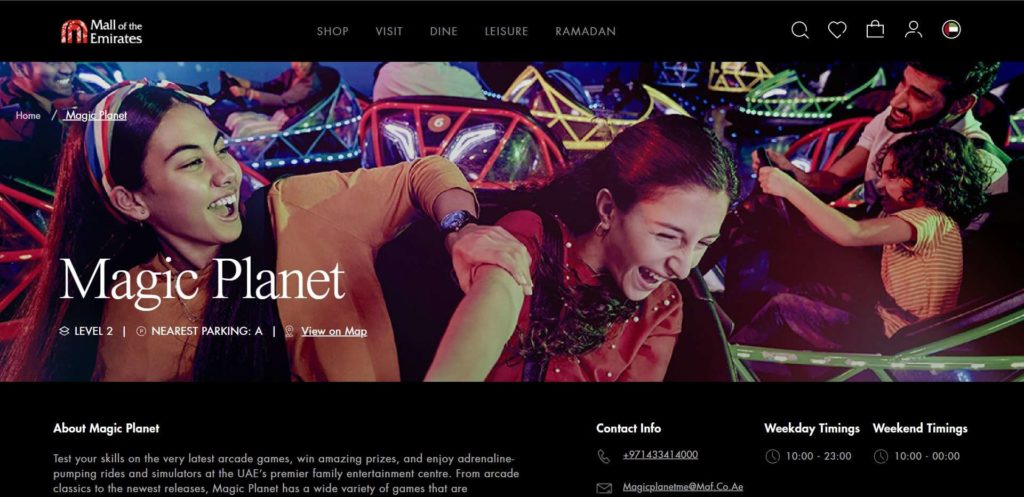 Fancy treating your kids to some fun games at the arcade? Magic Planet should provide them with hours of engaging entertainment with the assortment of interactive games and rides in the area.
Magic Planet even offers double bonus points on your first top-up, which we think is a great incentive for first time visitors expecting to visit the place a lot during their stay in Dubai.
Ski Dubai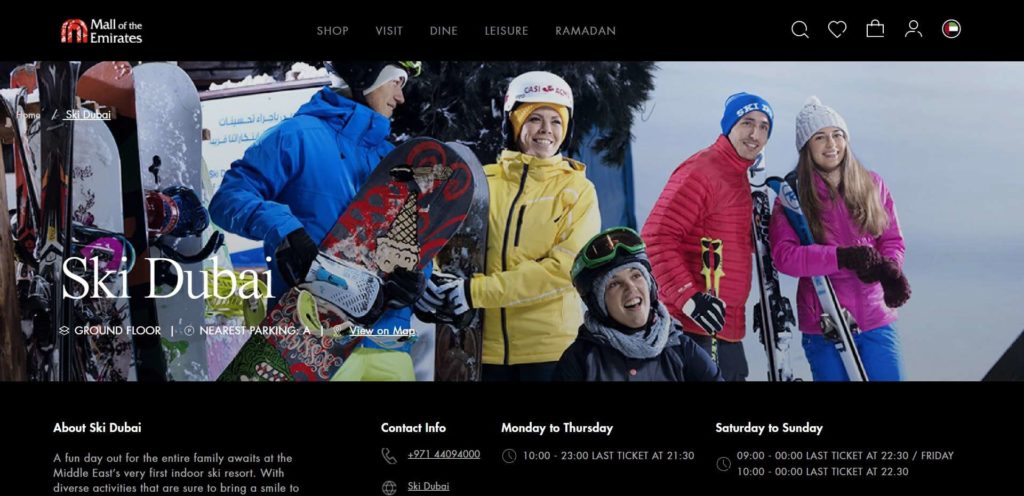 Think you need to go abroad to experience a winter wonderland? Ski Dubai offers an amazing experience on the ice right at the ground floor of the Mall of the Emirates.
There's amazing activities such as skiing, snowboarding, and even a penguin encounter for those looking to meet these amazing birds up close. You can even catch a delicious cup of hot chocolate at the place's Avalance and Ice Café.
Fans of the snow and ice will definitely find plenty to like at this place. It serves as an amazing stop to burn off all those delicious meals you had in the restaurants above!
VOX Cinemas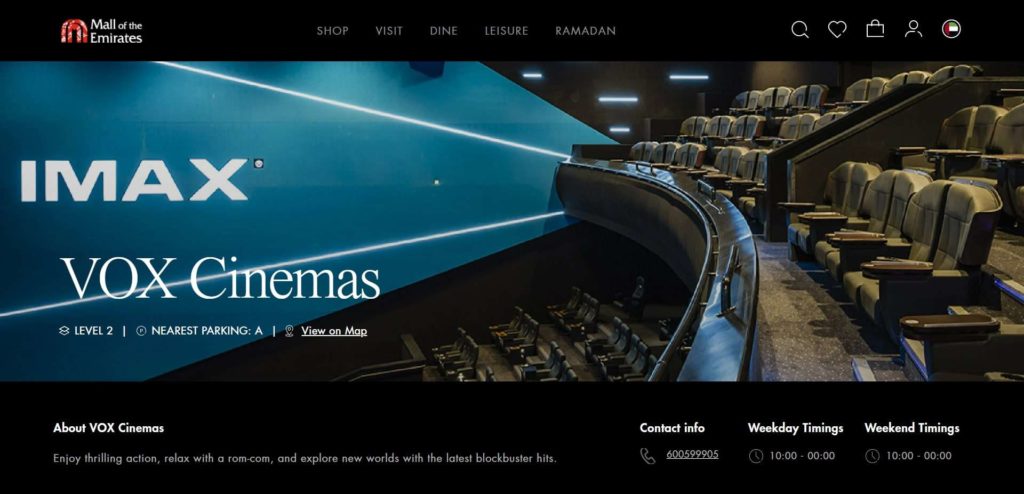 As one of the largest cinema complexes in the Middle East, the Mall of the Emirates' VOX Cinemas provides over 24 screens for you to enjoy the latest blockbusters in.
The cinema's screens boast impressive projector technology, ensuring the movie is shown as clearly and sharply as possible. Surround sound resonates throughout the hall as well, making sure all of the sound effects are felt in your bones.
There's even private lounges with more comfortable seating and a guaranteed distraction-free zone for you to enjoy your movies in peace!
The Theatre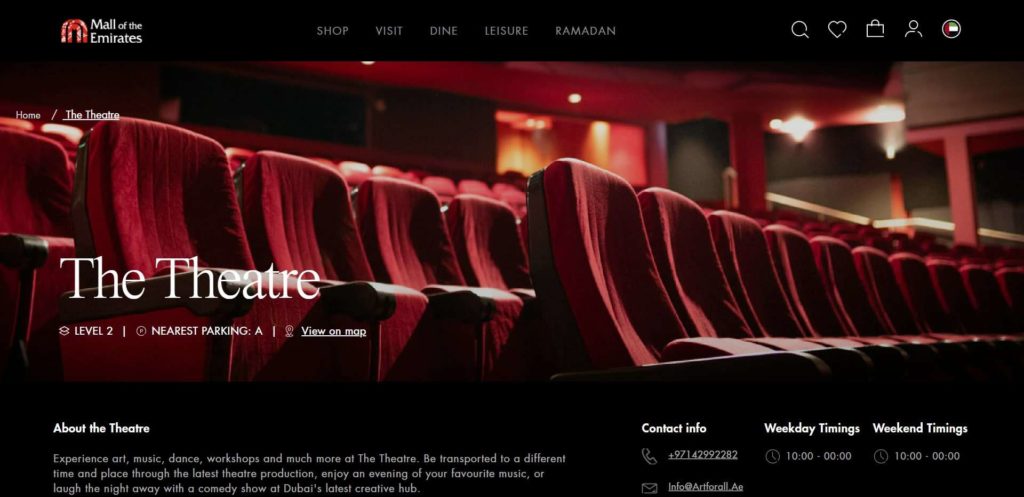 Perhaps you prefer to enjoy art and entertainment live? In that case, the Mall of the Emirates is home to two purpose-built theaters complete with stalls, a balcony, and VIP boxes.
From here, you can watch an array of plays, pantomimes, and dances like ballet performances. Alternatively, international comedy stars like Trevor Noah have also performed at this venue.
Occasionally, you may even catch some workshops and camps for adults and kids being held here. Not a bad place to look if you're interested in taking an acting or dancing class while you're in the area.
---
The Mall of the Emirates offers a great balance of shopping experiences, fun activities, and of course, delicious food to rejuvenate your energy once you're done exploring. It's definitely a great place to add to your bucket list here in Dubai.
Ready to head out to your next destination on your trip to Dubai? Check out our guides on both the Dubai Marina and Downtown Dubai here to see what's up with their most popular destinations!