Best Places to Eat at the Dubai Hills Mall
Having opened back in 2022, the Dubai Hills Mall presents another opportunity for people to visit some fun shops and activity spots. Of course, this also gives them more options when it comes to finding delicious places to eat at.
Like bigger shopping malls like the Dubai Mall and the Mall of the Emirates, the Dubai Hills Mall is home to a wide number of cuisines both local and international, as well as a wide selection of upscale dining spots.
Whether you're craving something traditional from Italy or Japan, or a fusion menu with Turkish and Lebanese origins, check out some of our favourite places to eat at the Dubai Hills Mall below:
Jamie's Italian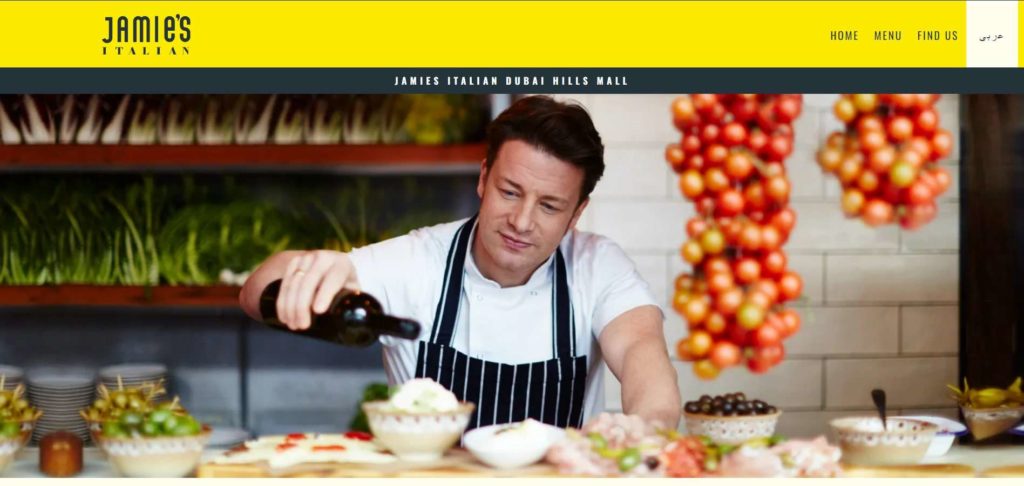 MENU:
Nibbles, Soups & Salads, Antipasti, Pasta, Pizza
LOCATION:
Ground Floor, beside Sam Edelman and across from The Coffee Club
SOCIAL MEDIA:
Instagram
HOURS:
Mondays - Thursdays: 11:00 AM to 11:00 PM

Fridays - Sundays: 11:00 AM to 12:00 AM

PRICE RANGE:
AED 24 - AED 200
Jamie's Italian probably stands out as one of the more well-known dining spots in the Dubai Hills mall, primarily for the popular Italian cuisine it serves as well as its connections to the famous celebrity chef.
The place has an overall modern feel with a dash of earthy tones in the exterior and the countertops around the area. Seating is quite nice and comfortable too, leading to a relaxed environment once inside.
As with many upscale Italian restaurants, the place takes pride in their use of very fresh produce and ingredients and keeping most adornments simple in order to let the natural taste of these dishes stand out.
There's a good range of appetisers to start with ranging from spicy chicken wings, breaded oyster mushrooms for the vegetarians and a nice, crispy squid fritti for fans of seafood visiting the area.
After that, you now get to their main courses which as expected, is dominated by pizza and pasta of all flavours and combinations. Personally, we did enjoy their Pizza Gamberi which is made with some fresh shrimp and a shellfish sauce.
On the other hand, pickier eaters like kids can avail of some classic favorites like Spaghetti and Meatballs, pepperoni pizza, and options from a dedicated kid's menu designed just for them.
Once you're all done, you can gulp down some of their delicious, non-alcoholic cocktails. Choose from an array of fruity flavours such as melon frost and pomegranate spritz.
Prices are quite decent, costing around AED 400 for a meal for two people. If you like to dine on traditional Italian cuisine, then you will want to check out Jamie's Italian at the Dubai Hills Mall.
Akiba Dori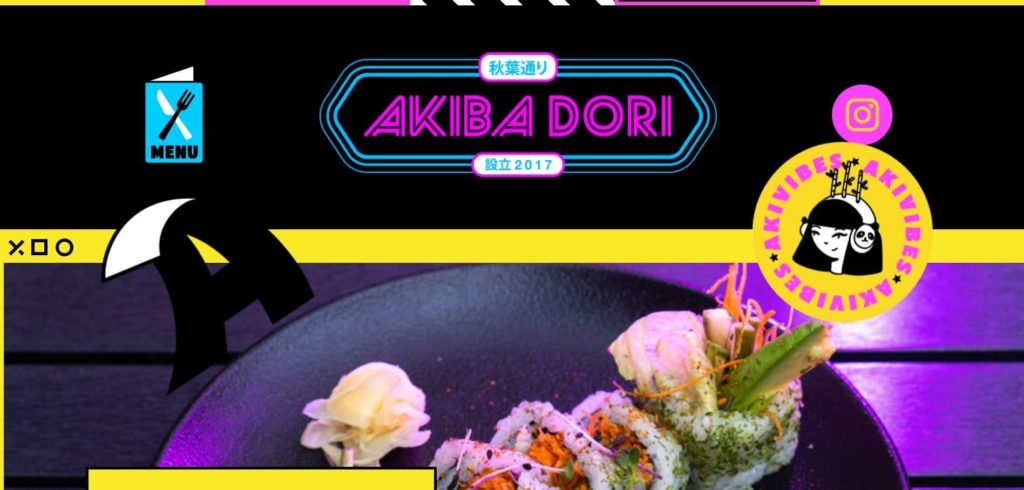 | | |
| --- | --- |
| MENU: | After School Special, Starters & Street Food, Sushi & Sashimi, Pizza (Tokyo-Style), Soft Drinks & Coffee |
| LOCATION: | First Floor, across Roxy Cinema |
| SOCIAL MEDIA: | Instagram |
| HOURS: | Mondays - Sundays: 10:00 AM to 12:00 AM |
| PRICE RANGE: | AED 25 to AED 160 |
Inspired from the modern trappings of Tokyo as well as Japanese street food, the aptly named Akiba Dori presents a surprisingly chic and trendy dining experience here at the Dubai Hills Mall.
The place is served food hall style, giving off the impression of a cafeteria of sorts. All the neon lights and adornments do give it a unique sense of identity though and while it may not always be to everyone's taste, we think it does look quite cool.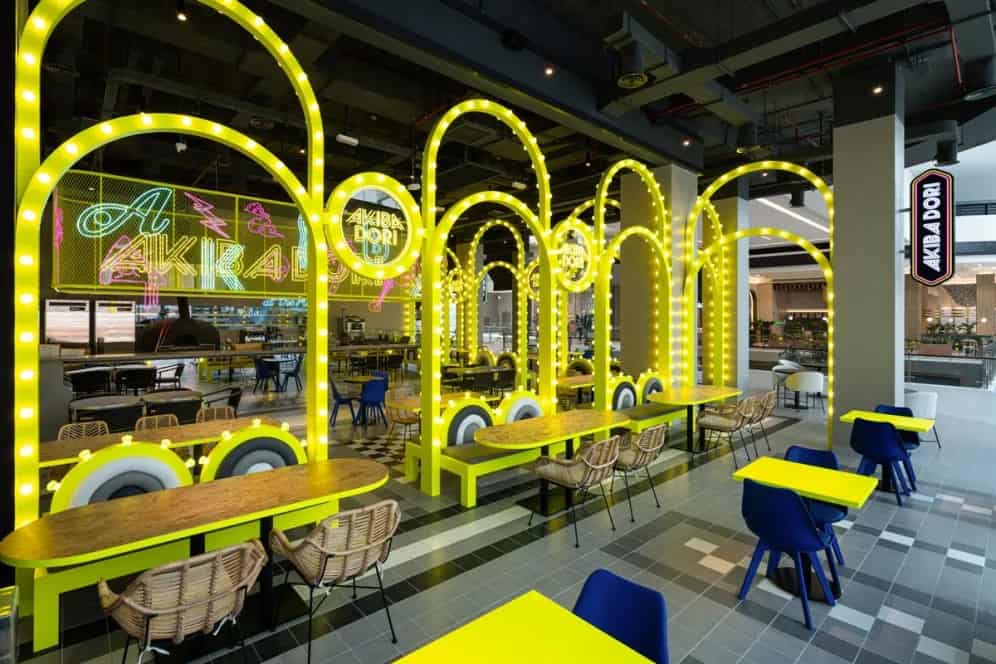 Aside from this street-inspired look, the Dubai Hills Mall branch also comes with some new additions such as a kid's menu and new milkshake flavors.
You can immediately start with some Japanese favorites such as sushi and sashimi. Choose your preferred meat such as salmon or tuna and enjoy these quick, bite-sized meals.
After that, you can then check out their main courses. You can keep things light with something like the Angus Beef sando and the clubhouse sandwich-looking chicken sando, or opt for something more substantial like their curries.
However, you may just be craving something a lot more interesting. In that case, you can try out their popular Tokyo-style Neopolitan pizzas.
You get options like a double truffle made with buttery mozzarella cheese and of course, Italian truffles, or the aptly named Kuro-za with its black charcoal dough, crispy veef bacon, and black peppers. Most options we've tried are actually quite delicious as well.
For drinks, their milkshakes are also quite good and varied. There's a decent number of flavours to choose from such as chocolate, caramel, strawberry, and even brownies; all of which kids will easily love.
Prices start at around AED 400 for a substantial meal for two people so it's still quite competitive among the other nearby restaurants.
So if you're interested in eating at a stylish, Japanese-inspired establishment, then we definitely recommend adding Akiba Dori to your bucket list.
Eat Greek Kouzina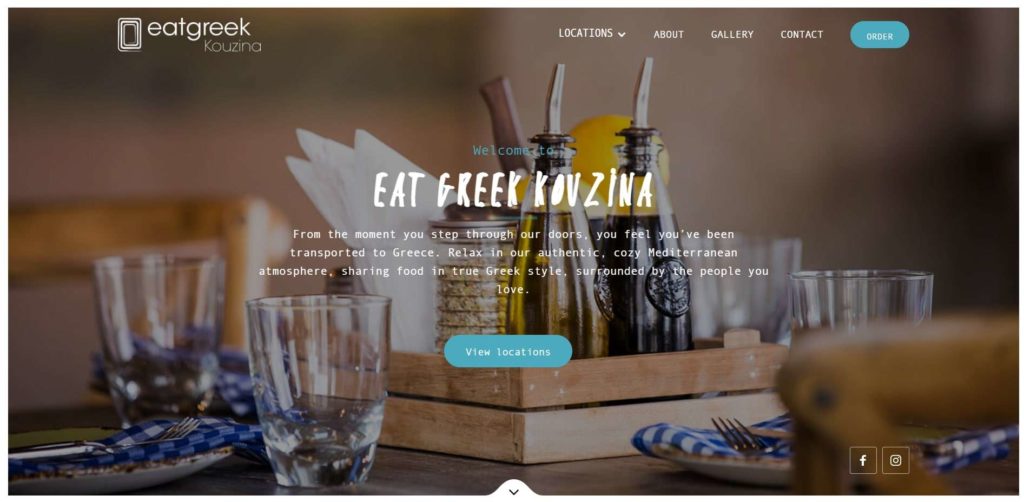 | | |
| --- | --- |
| MENU: | Greek Dips, Pies & Burgers, Pitas & Souvlaki, Grilled Meat, Greek Specialties |
| LOCATION: | First Floor, across Colt Equestrian Courtyard Restaurant |
| SOCIAL MEDIA: | Instagram |
| HOURS: | Mondays - Sundays: 11:00 AM to 12:00 AM |
| PRICE RANGE: | AED 20 to AED 210 |
Those craving for Mediterranean specialties and flavours will want to check out Eat Greek Kouzina here at the Dubai Hills Mall.
The Kouzina looks to Greece's long and tenured history in order to draw inspiration for its cuisine, offering its diners a chance to experience a trip back in time via their delicious food.
The restaurant is kept quite neat here at the Dubai Hills Mall branch. Bright white walls and arches adorn the interior while a number of potted plants provides a pop of color in the otherwise white and earthy ambiance.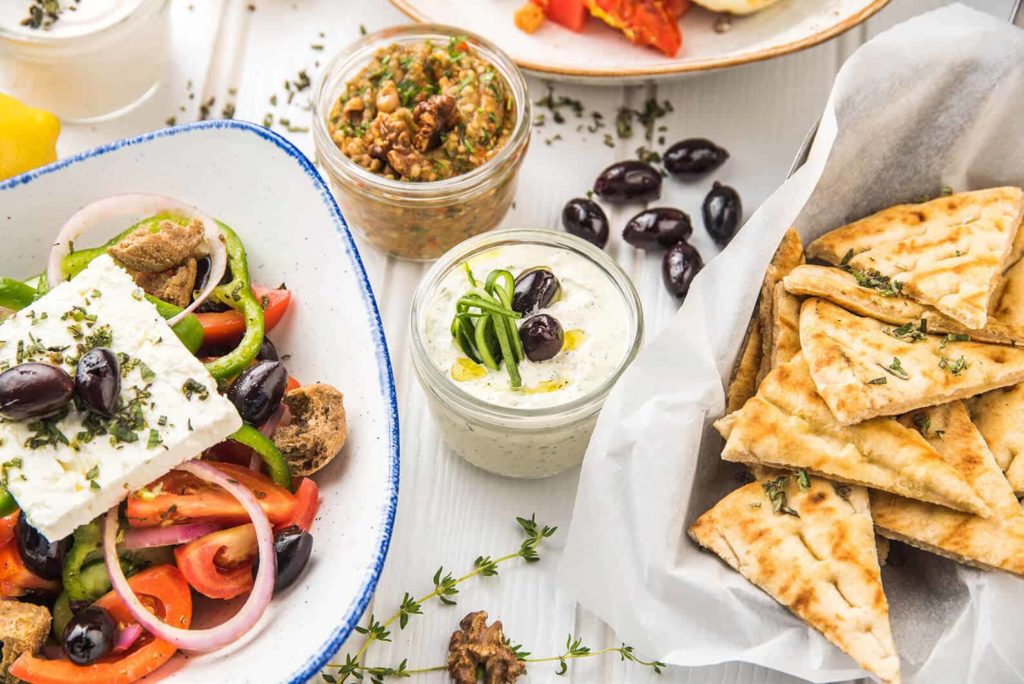 Starters are kept quite traditional. You get some pita bread and a number of options for dips ranging from eggplant puree, yoghurt and cucumber, fish roe paste, and even a feta cheese dip with red chili for some heat.
After that, you move to more substantial starters such as crispy fried calamari or Greek meatballs accompanied by a refreshing mint yoghurt sauce. There's also chargrilled octopus and prawns for fans of seafood dishes.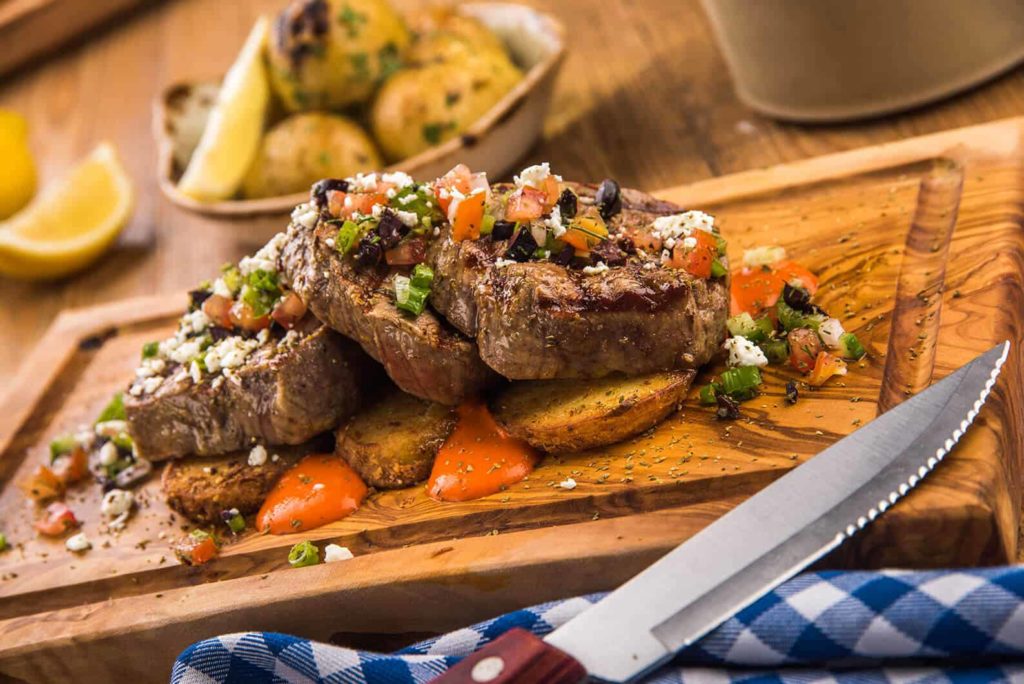 Main courses come in surprisingly substantial portions as well and there's good options both for meat and seafood. For example, you can get a grilled whole calamari or their catch of the day, whether it's sea bass or black bream.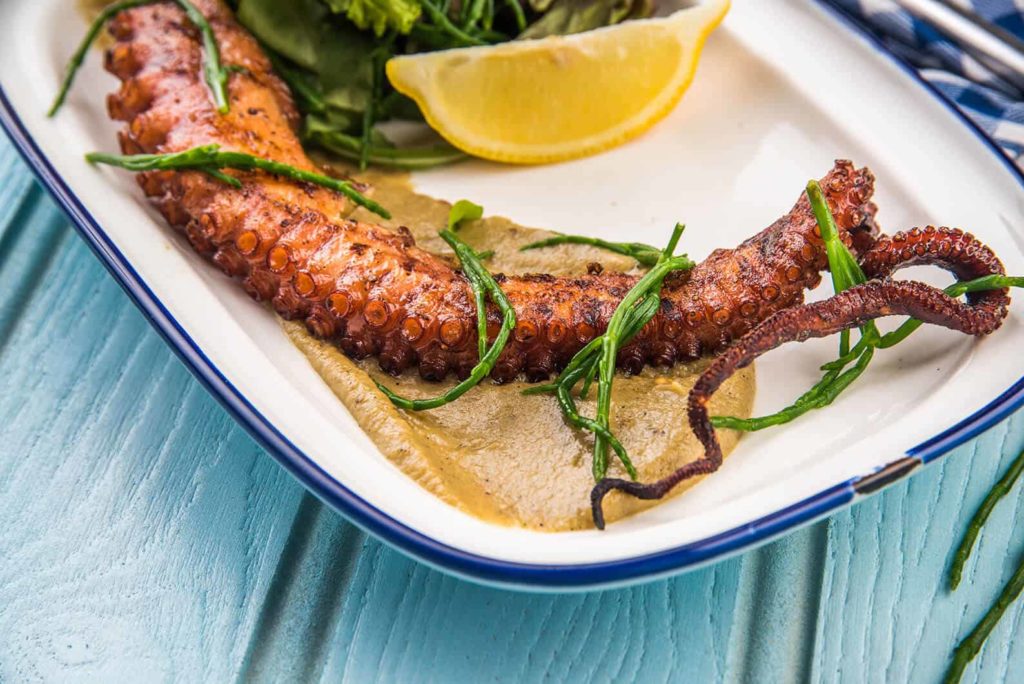 As for meat, there's a mixed grill offering a combination of grilled beef, lamb, and chicken skewers served with pita and chips. Otherwise, we recommend you try the very tender Kontosoul Beef for some slow-cooked goodness.
Vegetarians don't need to feel left out either. There's options like the popular vegetarian moussaka made from vegan mincemeat and delicious oven-baked potatoes.
There's also an array of different salads and sides you can choose that use minimal to no animal products.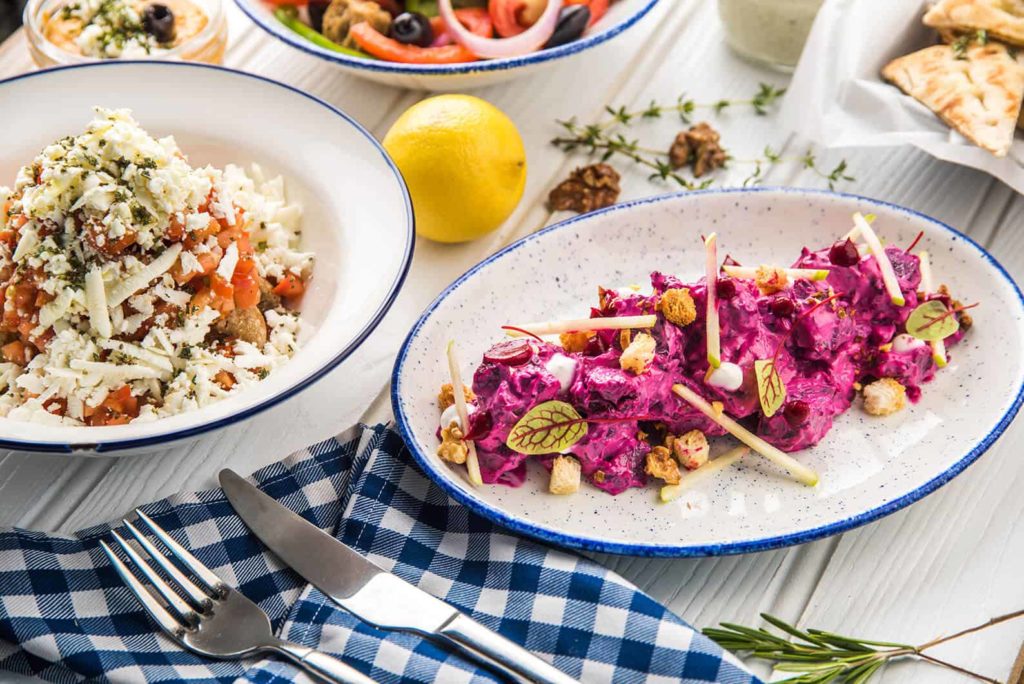 Dessert is quite standard as well, offering some curated ice cream selections, a Greek coffee tiramisu and a delectable cheesecake. As for drinks, you get a huge number of options for mocktails and fresh juices.
Prices start at around AED 20 to AED 200 for most meals, allowing you to get a substantial order at a rather reasonable price in our opinion.
Fans of Mediterranean cuisine will definitely enjoy Eat Greek Kouzina and as such, we definitely recommend keeping it on your next travel bucket list.
Zou Zou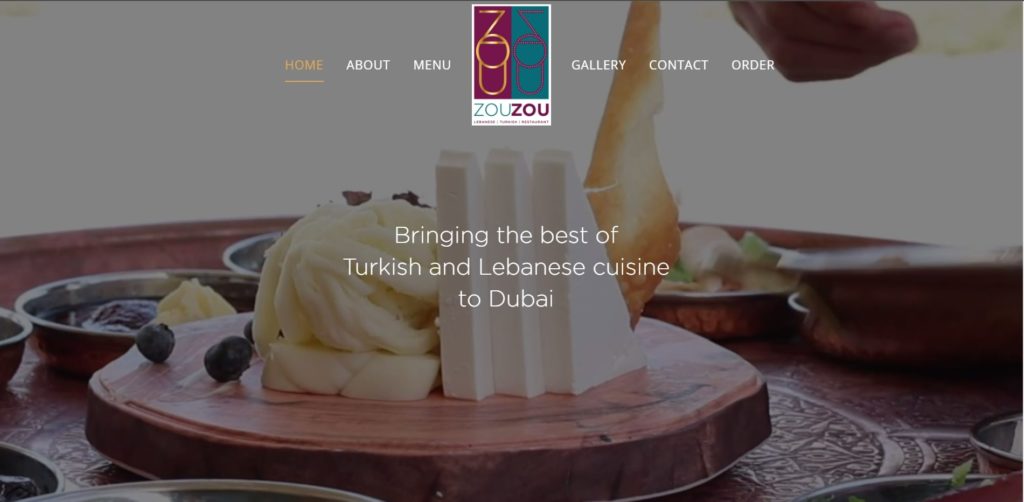 | | |
| --- | --- |
| MENU: | Breakfast, Soups & Salads, Hot & Cold Starters, Fette, Doner |
| LOCATION: | First Floor, beside Just Peachy and across Sushi Art |
| SOCIAL MEDIA: | Instagram |
| HOURS: | Mondays - Sundays: 9:00 AM to 12:00 AM |
| PRICE RANGE: | AED 25 to AED 850 |
Zou Zou was established in order to be a place where friends and families can experience amazing Turkish and Lebanese food. They take great effort to accommodate tradition while coming up with new ideas for their fusion cuisine.
The inside of the restaurant feels almost like a palace; wide, clean, and surprisingly bright thanks to the windows and pathways letting the sun in. There's a pleasant air that surrounds the place as well, making it feel quite comfortable.
Dining at Zou Zou starts with breakfast which is served charcuterie-style as you indulge in their curated set of fresh fruits, meat, cheese, and dips. You may also order their specially baked bread if you prefer carbs to start your day.
As for lunch, we recommend checking out their pide (Turkish flatbread) options. You get an option of meats such as kebab or sausages to stuff them with or you can opt for a simple cheese pide to keep it light and vegetarian-friendly.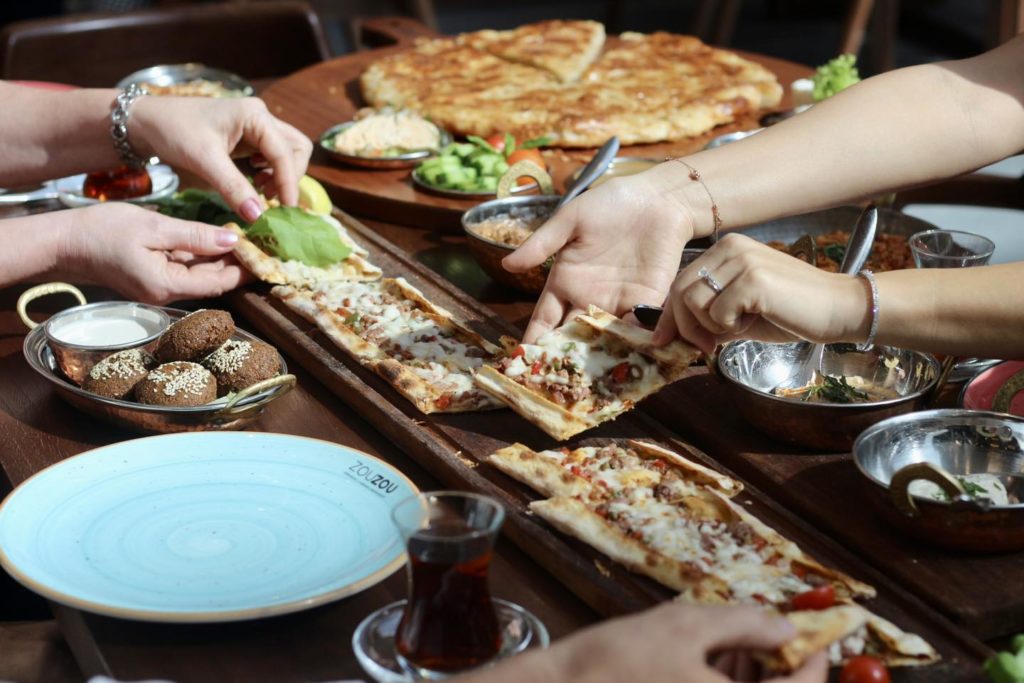 The grill selection is also an amazing choice for lunch and dinner. You can get a variety of kebabs, lamb chops, sea bass, shrimp and even chicken for the kids cooked up beautifully.
To save you the decision paralysis though, we also recommend the family mixed grill which already gives you a combination of kebabs, chicken, doners, and lambs accompanied with some grilled tomatoes and peppers. Perfect for sharing.
Check out their delectable desserts once you're almost done eating as well. You can get more traditional fare such as a fruit plate filled with seasonal options, a cold baklava, saffron trilece, and of course, Turkish ice cream to beat the heat.
While you're here, why not pair with some nice hot Turkish tea or Arabic coffee?
Prices can be quite high for some options, reaching up to AED 800 for something like the rib eye. Of course, you can still dine here even on a budget as well since there's plenty of options.
It's definitely an amazing restaurant to eat with the family. We really recommend you check out Zou Zou at the Dubai Hills Mall.
Operation Falafel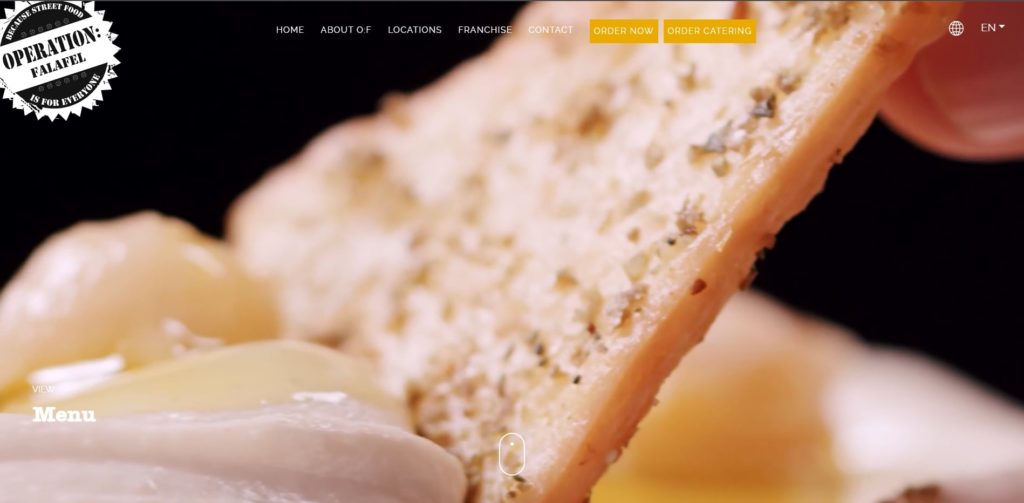 | | |
| --- | --- |
| MENU: | Soups & Salads, O:F Platters, Manaeesh & Wraps, O:F Flatbread, Falafel & Co. |
| LOCATION: | First Floor, between Taqado Mexican Kitchen and Bosnian House |
| SOCIAL MEDIA: | Instagram |
| HOURS: | Mondays - Sundays: 10:00 AM to 12:00 AM |
| PRICE RANGE: | AED 20 to AED 40 |
Admittedly, having a lot of meat in a row does lead one to seek out alternatives both in taste and texture. And for those with more vegetarian-inspired cravings, there's no faster way to get a meal than with Operation Falafel.
Located on the first floor of the mall, Operation Falafel's branch immediately stands out from the other food stalls by actually having more space for their diners to eat at.
The whole restaurant has an earthy feel with just enough lights illuminating the brown hues lining the tables, counters, and chairs around the area. It's like an old timer's bar or parlor in our opinion, making it quite cosy.
As per the name though, their menu is really centered around consuming this Arabian veggie-based favourite.
Their falafels are good enough to eat by themselves but we do find that most customers enjoy it more by mixing it up with other items on the menu. For example, mixing the falafel with the salad gives the dish a nice texture and crunch in every bite.
Alternatively, you can order one of their wraps, containing a mix of sauces, meat, and vegetables. We found these meals to be quite substantial as well, without experiencing the usual bloated feeling after a binge.
Or perhaps you can't eat at the restaurant itself and will need to order a big takeout in order to accommodate your team or your family? In that case, look into their box sets where you get an option of sliders or a combo box providing a balanced mix.
Prices are quite affordable here at Operation Falafel, usually costing around AED 20 to AED 40.
We definitely recommend popping inside one of their branches in case you just need a fast, delicious snack that you can take on the go.
Ladurée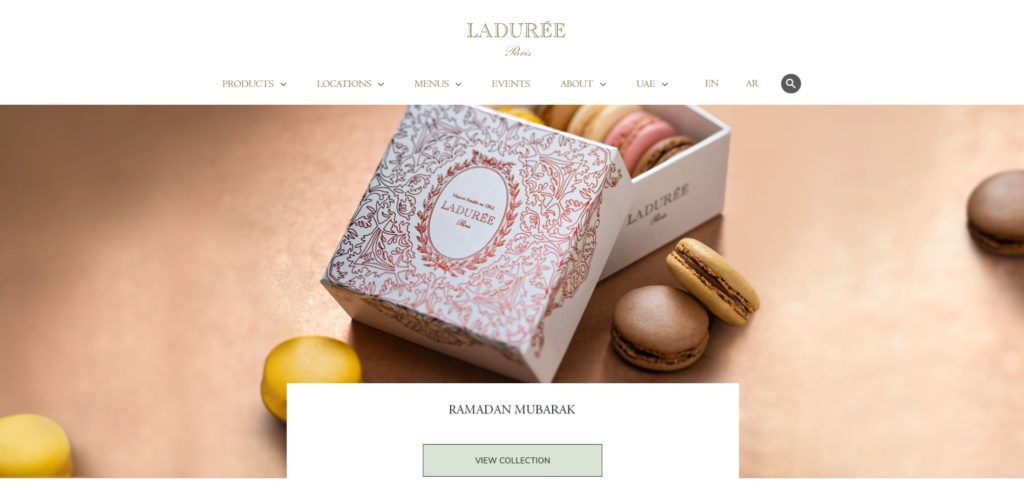 | | |
| --- | --- |
| MENU: | Macarons, Breakfast, Afternoon Tea, Sweets & More, Drinks |
| LOCATION: | First Floor, across Mitts & Trays |
| SOCIAL MEDIA: | Instagram |
| HOURS: | Mondays - Sundays: 9:00 AM to 12:00 AM |
| PRICE RANGE: | AED 50 to AED 225 |
Cute, classy, and comfortable, Ladurée takes a lot of inspiration from Paris, France in order to deliver a seemingly old-school cafe experience here in the Dubai Hills Mall.
As such, it does feel quite quaint and comfortable, with the decorations and displays making for a good photo to share with friends. Seeing all the food lined up does a lot to whet the appetite as well.
This is definitely a great place to have an afternoon tea as a result. You're immediately greeted with a wide array of tea and coffee options as well as a number of baked goods to accompany them.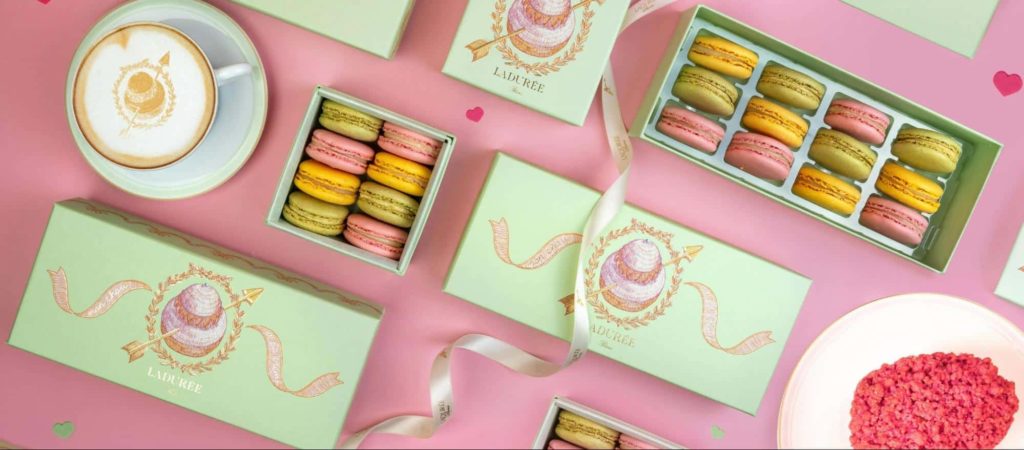 Definitely check out their macarons. A lot of customers we've spoken to can also attest that it's one of the best items on their sweets menu.
After all, Ladurée is not just about having a light afternoon snack or some pastries. It's also a decent place to have a business lunch or even a casual dinner since they also serve an array of delicious main courses.
Whether you're craving meat, seafood, or salad, you should find some decent options here. Check out their Albacore tuna steak for a surprisingly light and delicious dish that doesn't skimp out on the flavor.
Adults will also enjoy the variety of liquor on offer, which is a best way to cap off the meal. Alternatively, you can also go for their fruit juices and milkshakes in case you don't need the slight buzz.
Prices range between AED 50 for smaller orders like pastries, to AED 200 for something like their rib-eye steak.
We think Ladurée's a versatile option for any meal of the day. We definitely recommend checking them out either for breakfast, lunch, or even dinner!
Charley's Philly Steaks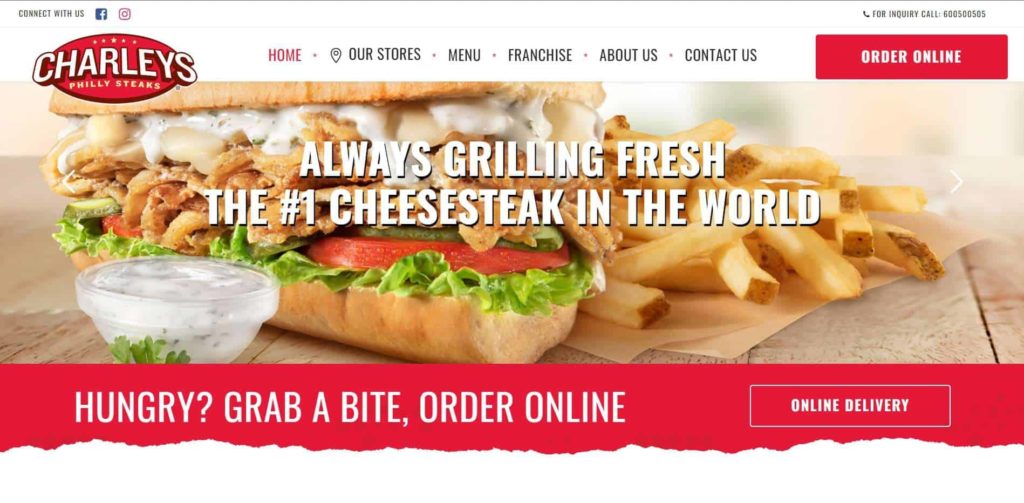 MENU:
Sandwiches, Cheese Steak, Gourmet Fries, Made Fresh Salads, Lemonades
LOCATION:
First Floor, between Papa John's and Indian Access
SOCIAL MEDIA:
Instagram
HOURS:
Sundays - Wednesdays: 9:00 AM to 1:00 AM

Thursdays - Saturdays: 9:00 Am to 2:00 AM

PRICE RANGE:
AED 10 to AED 40
Fancy a delicious sub? If you prefer your food served fast, hot, and savoury, make sure to pop in at Charley's; the popular quick service chain offering up delicious steak sandwiches and melts.
It's a food joint you can easily find on the food court, making it a good place to visit for those with busier schedules looking to get their lunch or snack fast. Food is served on the counter and you just need to pick it up and go.
The food is quite varied, allowing customers to choose the meat they prefer to go on their sandwich. You get options like chicken teriyaki with its own savoury-sweet sauce or something like the Turkey Cheddar Melt for a mild kick.
Of course, you'll want to try their specialty Philly Cheesesteak. You might even catch a glimpse of the chefs cooking up the sliced meat, onions, and mushrooms before serving it up with generous heapings of melted cheese.
Alternatively, there's also a pepperoni cheese steak for those looking for some Italian spice and flair and a bacon cheesesteak made with three different cheeses.
And suppose you have some vegetarian friends tagging along with you. The chain does serve up a mushroom-based vegetarian delight as well as some freshly made salads to serve as a side.
Speaking of sides, the fries are quite delicious as well with generous portions and toppings. Whether you choose to overload on the cheese or add some kick with real jalapeno peppers, we're sure you'll enjoy whatever option you choose.
Prices are quite affordable too, costing only AED 35 for a delicious sub. Charley's is definitely a recommended choice if you want something filling, fast and delicious.
Colt Equestrian Courtyard Café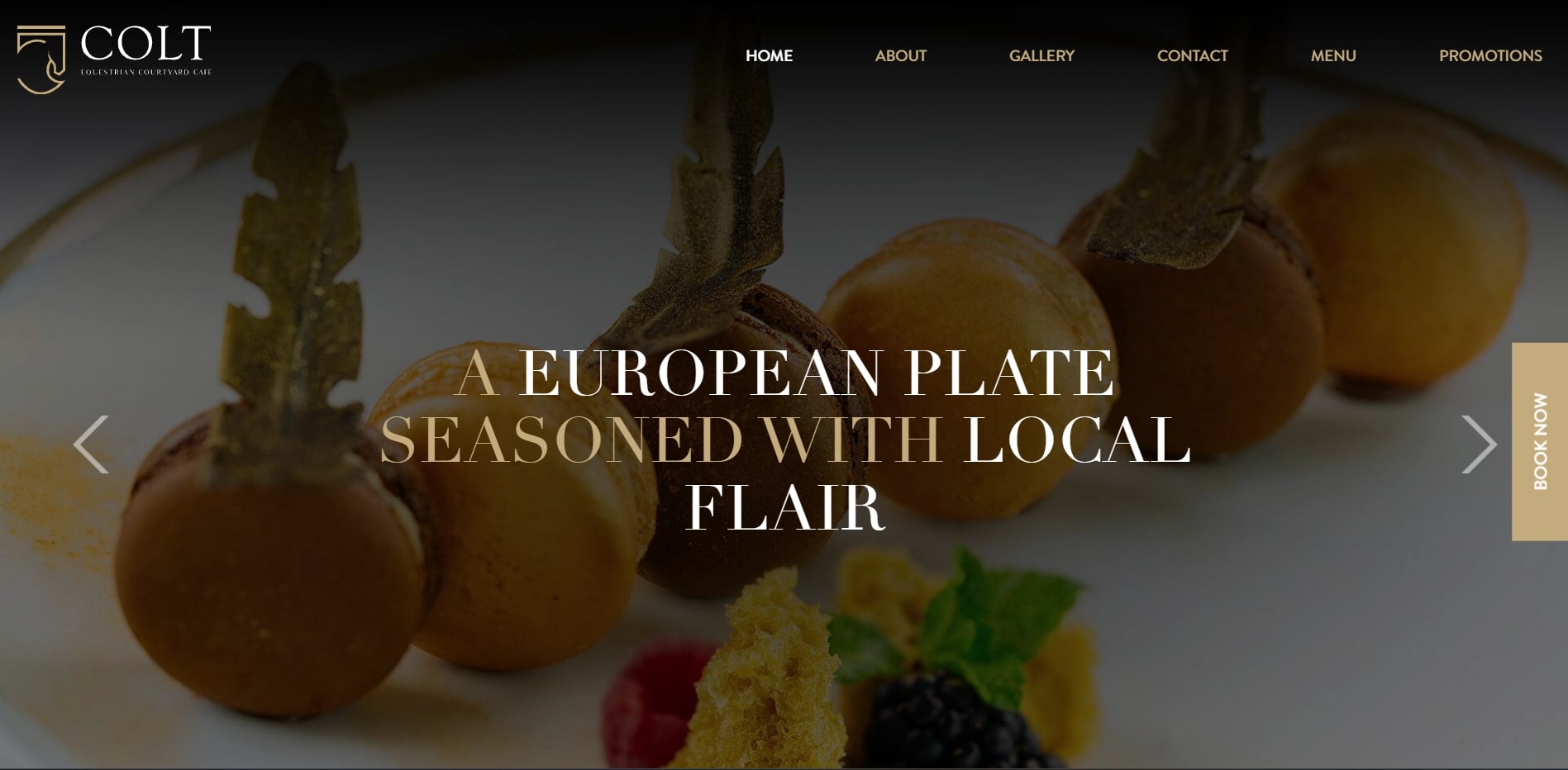 | | |
| --- | --- |
| MENU: | Breakfast, Starters - Soups and Salads, Mains, Accompaniments, Exquisite Delights |
| LOCATION: | First Floor, beside Kasibeyaz |
| SOCIAL MEDIA: | Instagram |
| HOURS: | Mondays - Sundays: 10:00 AM to 12:00 AM |
| PRICE RANGE: | AED 50 to AED 340 |
Those looking for a more classic European ambiance and menu option can check out the Colt Equestrian Courtyard Café on the first floor of the Dubai Hills Mall.
It's an equestrian-themed joint invoking the feel of old saloons and countryside eateries serving the large number of horse-riders back in the day. As such, everything feels like it stepped out of an old period movie.
Lighting is kept at a very reasonable level; not too bright and not too dim, while the furniture all appear to be made of strong wood and earthy colors, letting the place give off a rustic feel.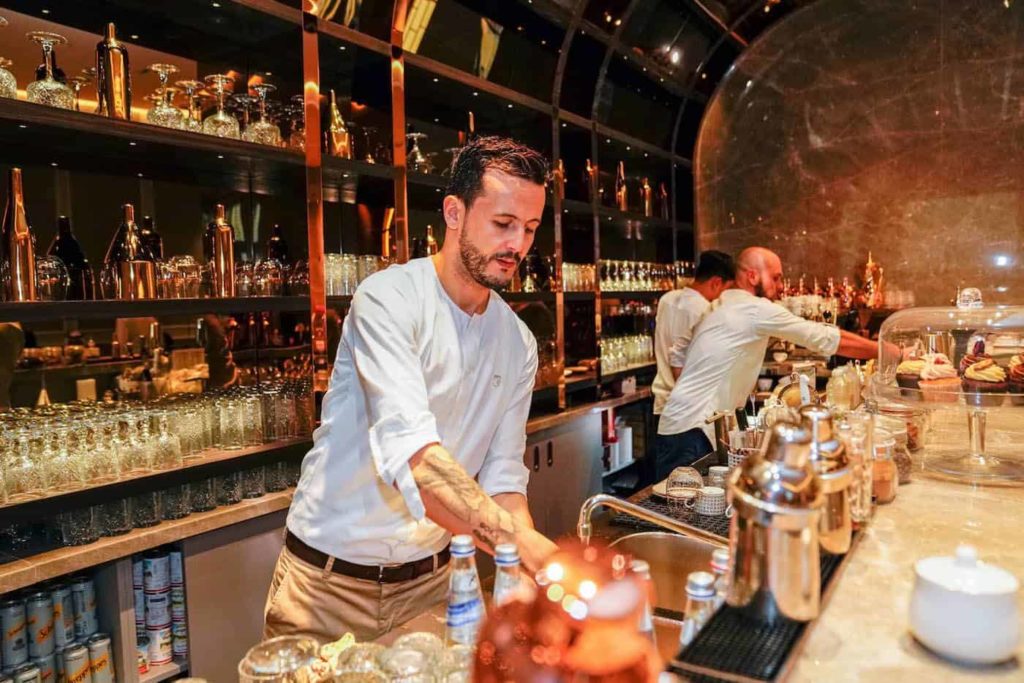 As for the menu, Colt sticks to a surprisingly traditional English menu. However, the taste and preparation is quite impeccable, making for a pleasant eating experience overall.
You can get an old-fashioned omelette which is made with three eggs and served with potatoes and tomatoes for a more substantial breakfast. Or you can opt for a simple, yet delicious French Toast.
As for their main courses, they generally come from the restaurant's charcoal josper grill, giving them a unique "barbecued" flavour.
You can keep things light with a nice grilled salmon or seabream or splurge to get something bigger like their Rib-Eye steak or beef fillet royal. All of these already come with their own sides like mixed vegetables or mashed potatoes.
Alternatively, you can choose to order some of their lighter dishes such as their pastas or burgers. Their colt chicken burger and wagyu colt burger should be a good option once you add in the accompanying fries for a quick meal.
Once you're done, you can get some nice drinks like coffee, tea, or Colt's exclusive cocktails and mocktails. Their use of fresh fruits in the drinks should make for a refreshing and delicious end (or start) to your meal.
Prices vary a lot, with more expensive dishes like the rib-eye reaching up to AED 300. However, you should be able to get a decent meal for two here for around AED 500.
Fans of Old World charm will definitely find a lot to like here at Colt and we recommend giving it a visit for some nice, traditional European dishes.
Exploring the Dubai Hills Mall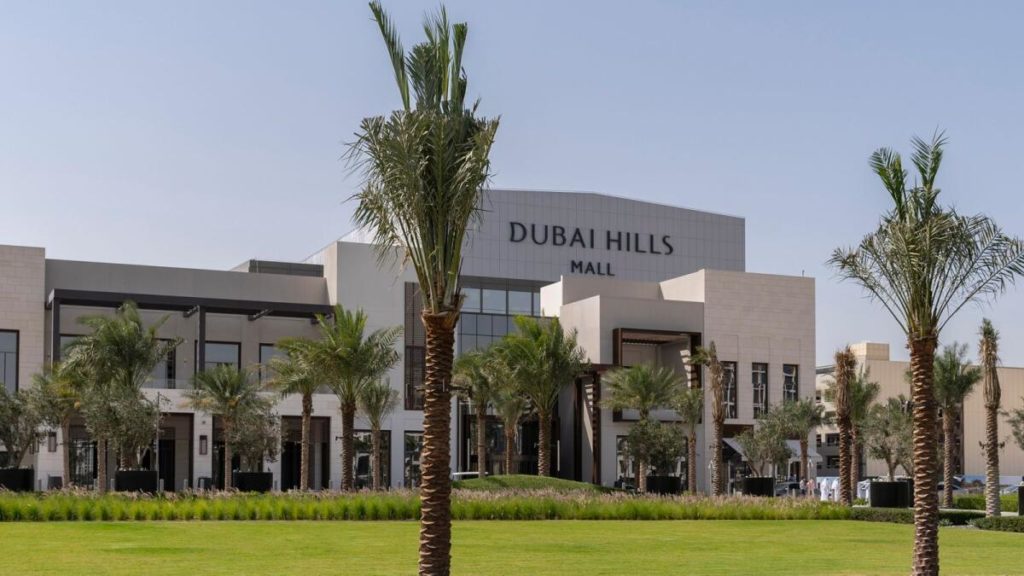 Officially opening to the public back in February 2022, the Dubai Hills Mall is a massive shopping and entertainment destination catering to visitors and residents around Al Barsha South, MBR City, Arjan, and the Dubai Hills Estate.
It's easily accessible to many residents and visitors though, due to its close proximity to around 13 bridges connecting major highways like the Sheikh Zayed Road and Al Khail Road. You shouldn't have much difficulty reaching this mall.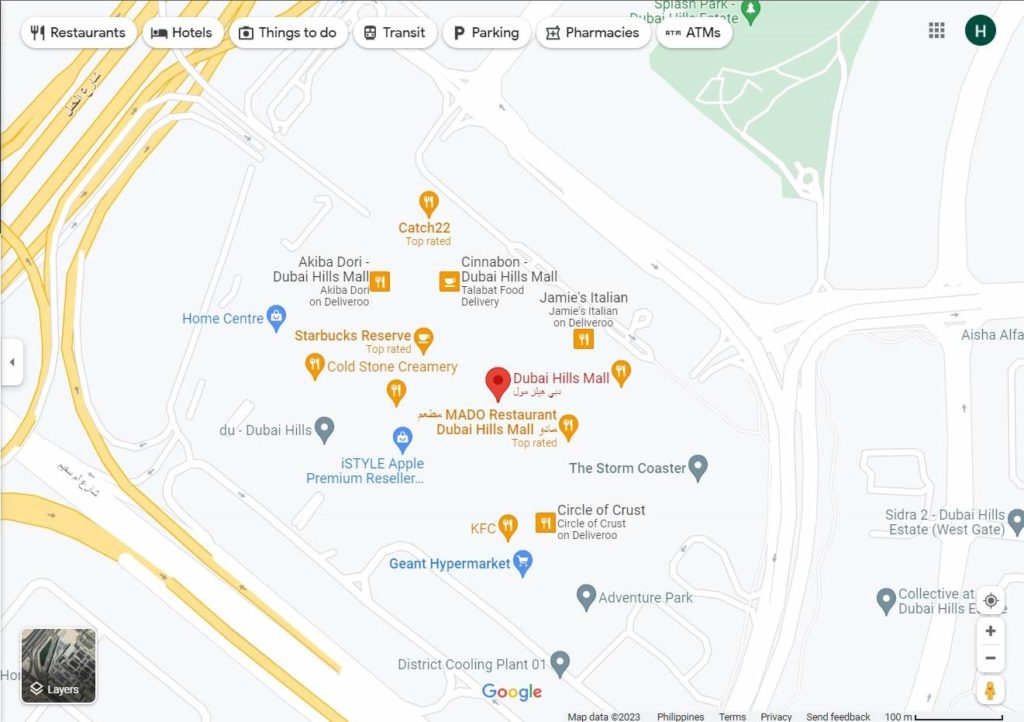 Once you're inside, you're treated to a wide selection of retail branches as well as a giant hypermarket. Once fully finished, Emaar; the developers of the project, expect to have the mall be home to over 650 different shops and fun activity spots.
As a result, it has a number of fun and interesting attractions to check out before and after you've had your fill of amazing food among their restaurants. These attractions include:
Roxy Cinemas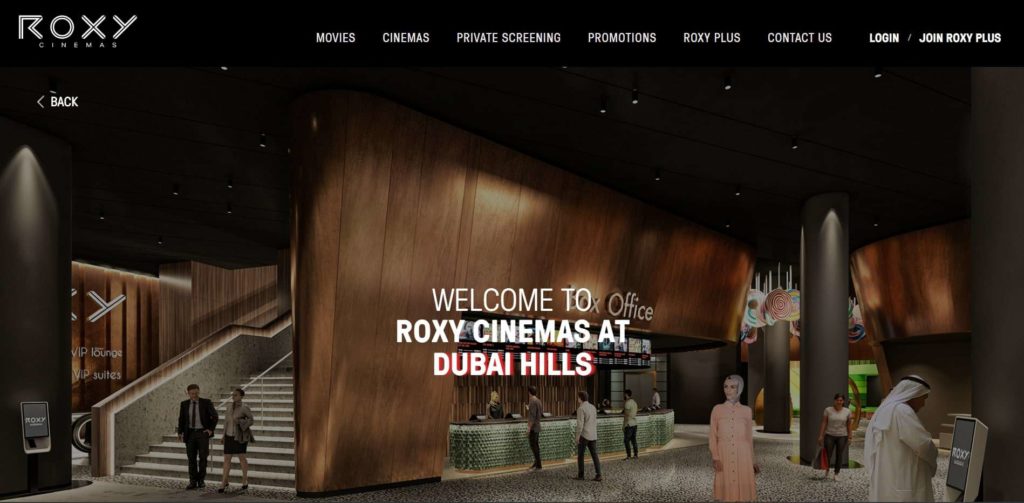 Roxy Cinemas is located at the first level here at the Dubai Hills Mall. It's home to a staggering 15-screen theatre, which does include the Xtreme; the Middle East's largest cinema screen equipped with laser projection and Dolby Atmos sound.
Alternatively, you can opt for Roxy Platinum which is a more luxurious way to enjoy the latest blockbuster. Their seats come with seat warmers and personal swivel tables, as well as access to an array of gourmet food.
Of course, there's nothing wrong with opting for the silver package as they still give access to some nice reclining seats as well as a concession counter serving up the usual cinema fare like NY hotdogs and nachos.
Adventure Park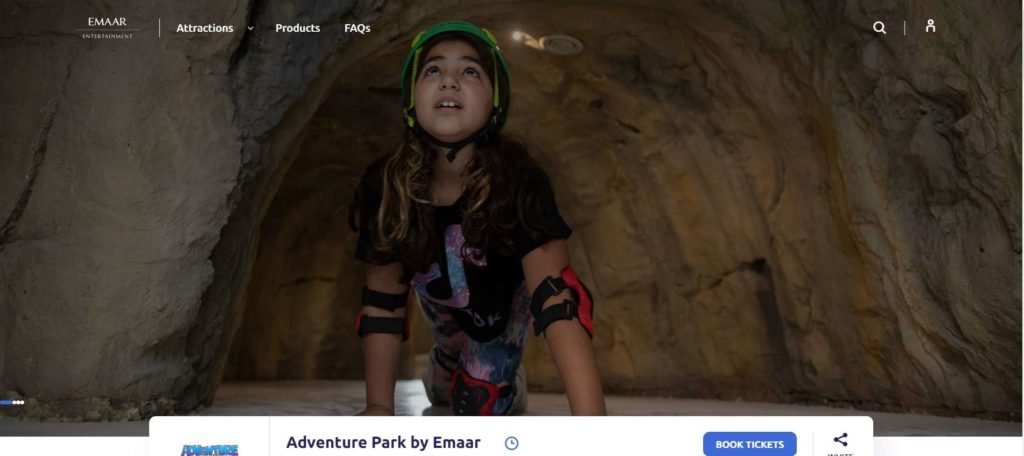 Even the little ones can enjoy exploring the wide shopping spaces of the Dubai Hills Mall. Simply take them to the Adventure Park which is suitable enough for kids over 3 years old.
Here, they can choose from a number of different fun activities. For example, they can try wall climbing (under safe and monitored conditions) as well as a ninja park for indulging their stealthy roleplays.
One thing to keep in mind when visiting the Adventure Park is that there's different height limits for each attraction. Make sure to pay attention to better inform your kids about which activities they can and can't try.
The Storm Coaster
Ever seen a roller coaster in the mall? For us, it's not a sight we see often so we're quite surprised to see the Dubai Hills Mall come with its own indoor roller coaster!
This ride definitely isn't for the faint of heart though. For one, it sends the coasters soaring vertically over 50m up the building, which is quite a thrilling and even scary experience.
After that, you get to experience what it's like to chase a storm via a number of twists and turns that's sure to test your constitution.
It's a fun ride that will definitely appeal to adrenaline junkies from all over the UAE. However, we think this may be an attraction you'll want to visit before you eat and splurge on the spectacular range of different dining spots.
---
It should be interesting to see how Dubai Hills Mall will continue to develop and grow in the coming years. We're definitely interested in seeing what other culinary delights will this shopping center bring to delight its visitors.
Interested in some of Dubai's other amazing gastronomical stops? Make sure to browse our articles to see some of these dining destinations ranging from those near the Marina, or even restaurants around Downtown Dubai!
Happy eating!