The Best Libraries in Dubai
Are you a book lover who wants to explore the literary scene in Dubai? If so, you're in luck! Dubai has several libraries that cater to different tastes and interests, from art and design to history and culture.

In this article, we'll introduce you to some of the best libraries in Dubai, where you can find your next great read or learn something new.
So, if you're ready to dive into the world of books and libraries in Dubai, read on!
Mohammed Bin Rashid Library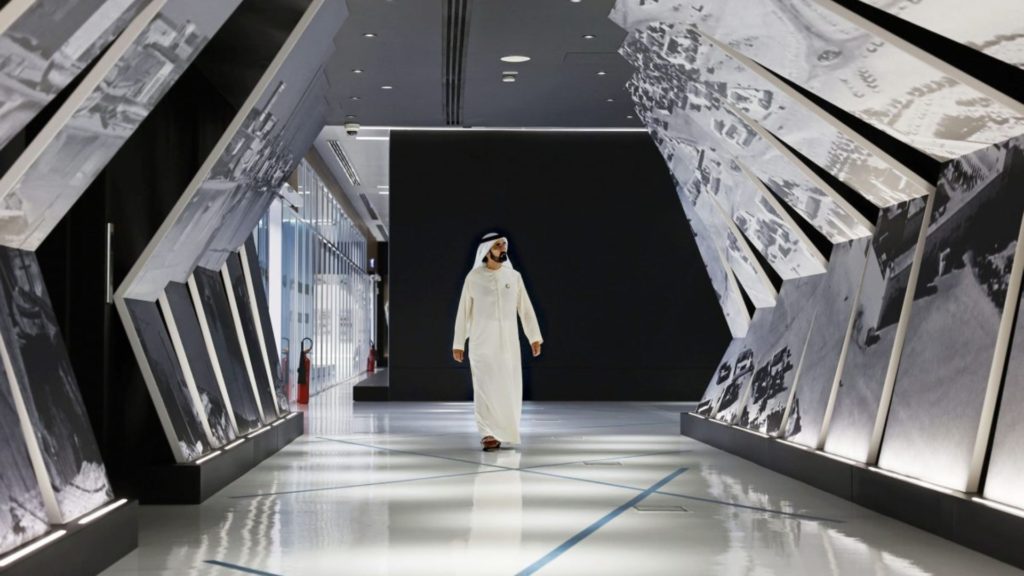 Website
Address: Al Jaddaf, Dubai
Contact details: +971 800 627523
Operating hours:
Monday – Thursday and Saturday, 9 AM to 9 PM
Friday – 2 PM to 9 PM
Sunday – Closed
Mohammed Bin Rashid Library is a massive library that looks like an open book resting on an old-fashioned reading stand. Inside, you'll discover a treasure trove of more than a million books, both physical copies and digital versions.
The library takes the form of a traditional Islamic reading stand, and it's located near the old Dubai Creek.
Every year, 9 million people visit the library, which contains over 4.5 million books in various forms – from print copies to digital editions and audiobooks.
Throughout the year, this library comes alive with various cultural events. You can find everything from learning workshops to special gatherings for different parts of the community.
Pro tip:

Be sure to check out the exhibition center. It's one of the best features of the library, where you can see rare and valuable collections of books and artifacts from the Arab and Islamic worlds.

You can also enjoy a virtual tour of the exhibition center on the library's website.
Hatta Library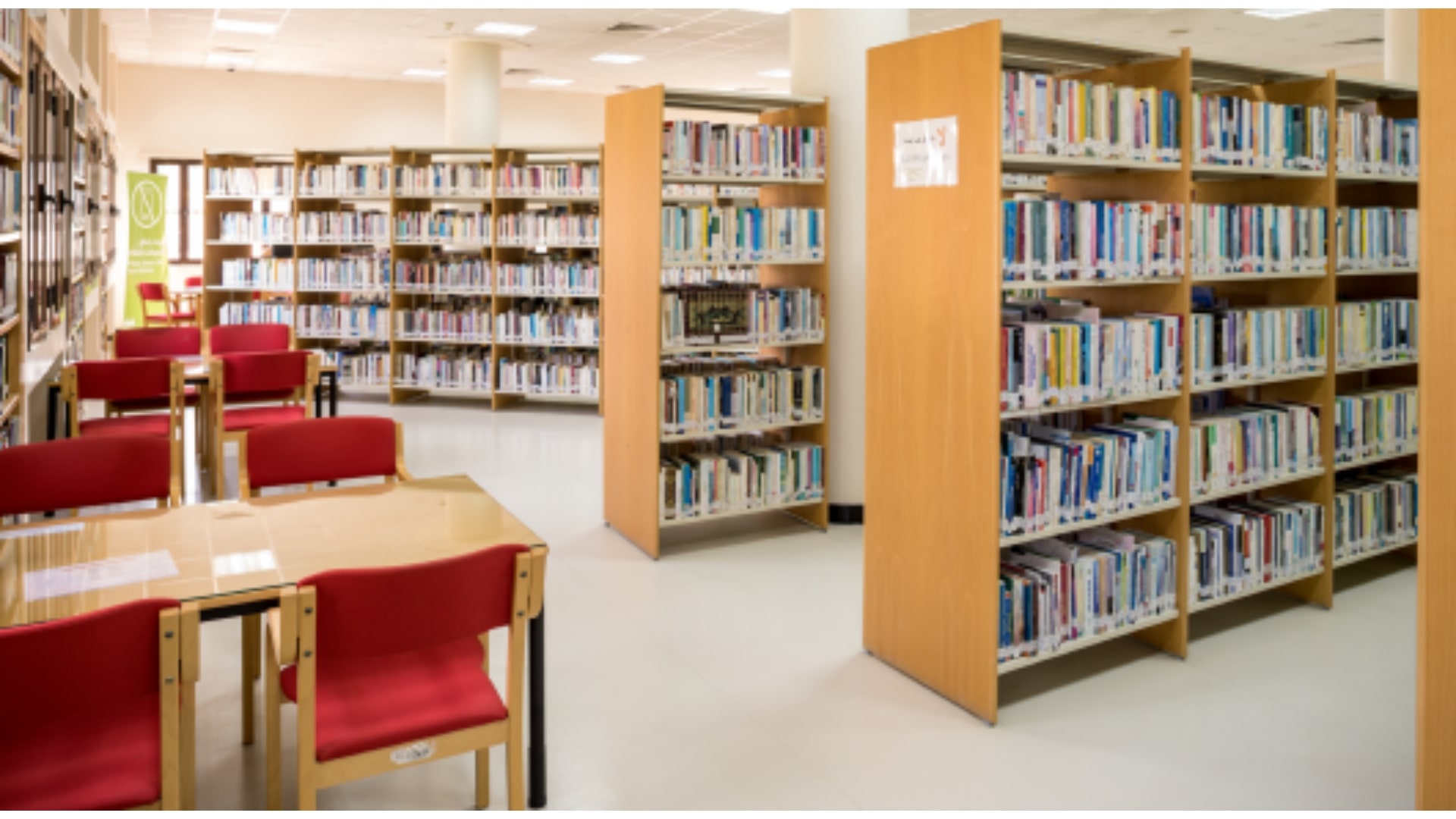 Website
Address: Near Al Wadi Park, Hatta, Dubai
Contact details: +971 4 515 5251
Operating hours:
Monday – Thursday and Sunday, 8 AM to 8 PM
Friday – 8 AM to 12 PM
Saturday – Closed *
Hatta Public Library has over 74,000 books within its walls, featuring work from various acclaimed writers. The library was established in 1998 and is managed by the Dubai Culture and Arts Authority.
For readers, the library is a haven. A designated area, a quiet reading room, and an exciting activity area make it a lively center for the younger generation.
In addition, state-of-the-art audiovisual facilities have been added to improve the reading environment.
The library has a wide variety of books on management, economics, and medicine in addition to the more traditional fare of religion, history, and literature, and these are all available in both Arabic and English for the convenience of its patrons.
They provide camps all year long, in the summer and the winter, with fun and instructive activities designed to foster development in children's minds.
Library membership is available to anybody living in the Emirates and includes perks, including free internet, discounts on services, and freebies from select publishers.
Upon arrival, a government-issued photo ID or passport will be proof of identity.
Pro tip:

If reading has worn you out, consider pausing and checking out the nearby Al Wadi Park, where you can enjoy the scenic views of the mountains and the greenery.
Al Safa Art & Design Library
Website
Address: Behind Safa Park, Dubai
Contact details: +971 800 33222
Operating hours:
Monday – Thursday and Sunday, 8 AM to 8 PM
Friday – 8 AM to 12 PM
Saturday – Closed
After opening in 1989 and completing renovations in 2018, the Al Safa Art & Design Library is now a stunning example of modern architecture and interior design.
For up-and-coming artists, it serves as a repository of knowledge and a safe refuge where creativity can thrive.
This library is more than just a collection of books; it's a hub where artists and designers come together to share ideas, learn from one another, research, and explore new fields of inquiry.
Walking in, you'll find a lively and engaging environment enhanced by a wealth of literature and tools covering many art and design industry subfields.
This wide-ranging collection features works from the visual arts, the performing arts, the musical arts, and even the art of jewelry design.
However, there are three distinct areas that you can explore inside the library.
It includes the adult section, with technical and Taschen books for professionals; the children's room, brimming with picture books and interactive activity spaces; and the art gallery, showcasing the creations of local and international artists.
The library also hosts a variety of workshops and classes for kids and adults, all to develop their talents and abilities.
Pro tip:

The library features a cafe where one can savor a coffee or tea while engaging in reading or work.
The Old Library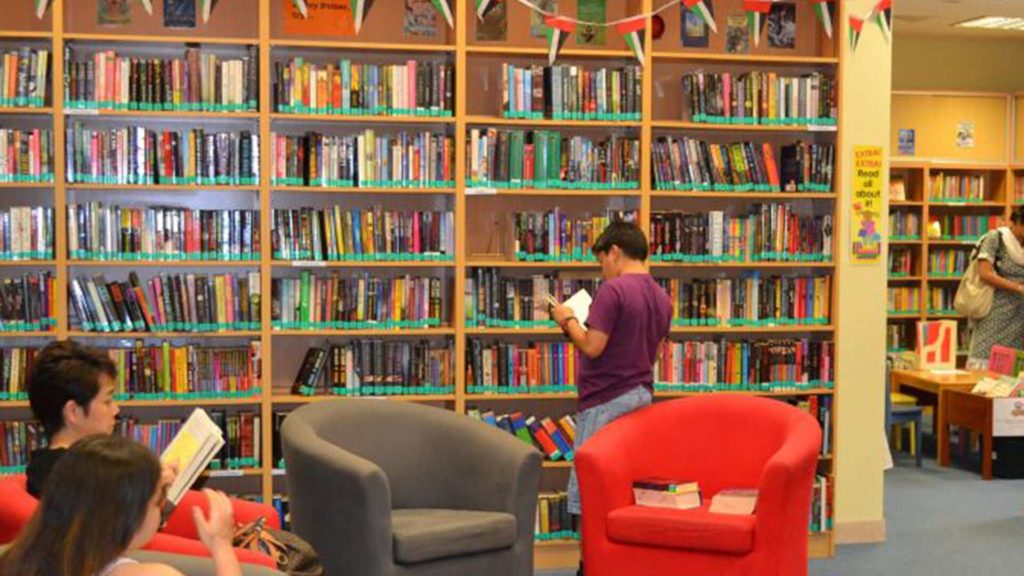 Website
Address: Gold & Diamond Park, Building 7, Dubai
Operating hours: +971 4 321 3939
Monday – Saturday, 10 AM to 6 PM
Sunday – 12 PM to 4 PM
Dubai's Old Library has been around since 1969. It's the oldest English-language library in Dubai and a precious artifact of the city's history and culture.
Expats who speak English as a second language are the city's primary target demographic. Beyond its functional role as a repository for books, however, The Old Library also acts as a silent chronicler of the literary climate of the city as it evolves.
The library's popularity has grown among history buffs and those interested in Dubai's past. This is thanks to its extensive collection of over 25,000 books and an assortment of artifacts and papers relevant to Dubai's history.
The organization hosts many events and activities, such as workshops, author talks, and book clubs.
Remember that the 18+ membership system requires an annual cost of AED 231, and that entry is arranged through a membership system.
Pro tip:

You can borrow up to six books for three weeks if you take advantage of their membership.
Etihad Museum Library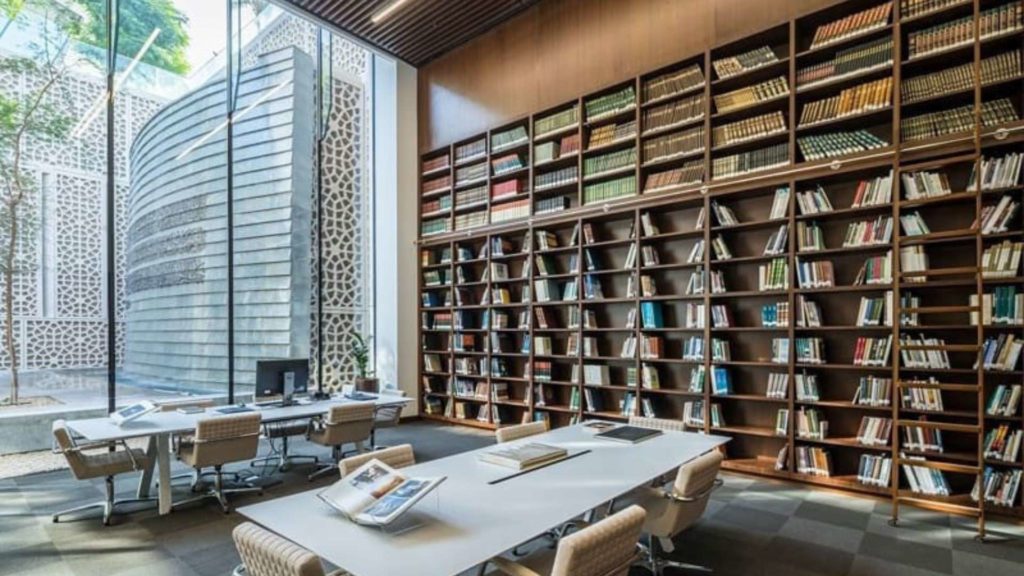 Website
Address: Union House, Jumeira, Dubai
Contact details: +971 4 515 5100
Operating hours: Monday – Sunday, 8 AM to 10 PM
The Etihad Museum Library will officially open on December 2, 2016. This is no ordinary library; instead, it's a time machine that may be used to explore the historical events that ultimately led to the establishment of the United Arab Emirates.
The library's collection encompasses a limited range of fields, including politics, sociology, and history. More than three thousand volumes are housed there.
Magazines, booklets, and CDs are also available to add to the library's wealth of information.
The Etihad Library is an invaluable resource that provides an in-depth analysis of the United Arab Emirates' (UAE) rich history and constitutional structure.
Their mission is to educate and inspire its visitors, which is ideally in sync with the significance of this piece.
Pro tip:

Start your exploration with the collection of books and materials related to the period between 1968 and 1974.

This timeframe played a crucial role in shaping the United Arab Emirates, and delving into those resources will give you a deeper understanding of the nation's history.
Jameel Arts Centre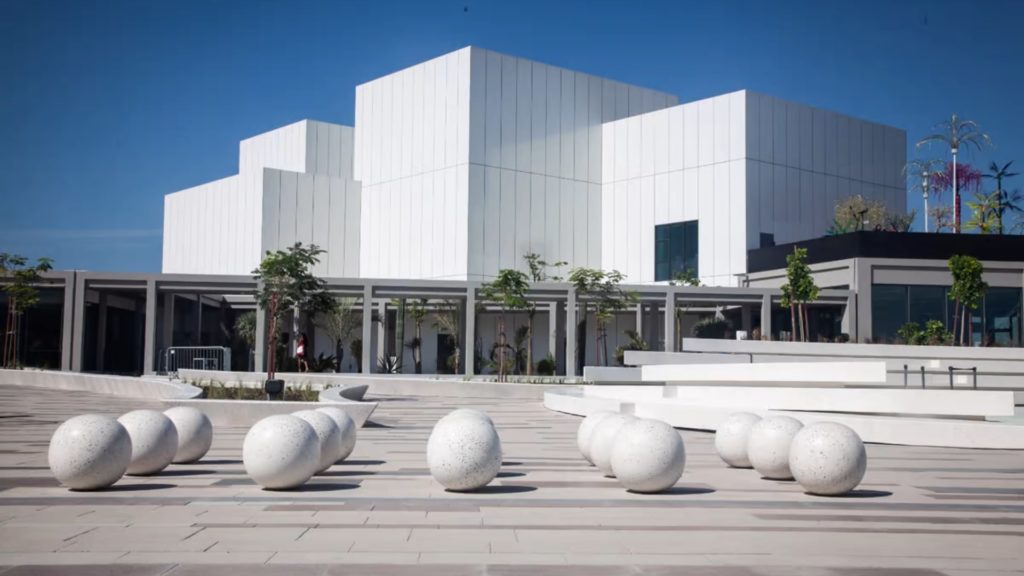 Website
Address: Jaddaf Waterfront, Dubai
Contact details: +971 4 873 9800
Operating hours:
Monday – Thursday, 10 AM to 8 PM
Friday – 12 PM to 8 PM
Saturday – Sunday, 10 AM to 8 PM
The Jameel Arts Centre Library is a haven for individuals interested in learning more about the diverse artistic traditions of the Gulf region and beyond. Located within the Jameel Arts Centre, this library is unlike any other.
Modern and contemporary art scholars can take advantage of the library's extensive collection of books, periodicals, catalogs, and even rare and out-of-print works, all of which are available in several languages.
The library's mission extends beyond simple archiving to facilitate the development of alternative narratives. It's a lively venue that hosts various events, from public lectures to reading clubs and experimental interventions.
Pro tip:

Make sure to explore the "Contemporary Middle Eastern Art" section. You'll find a fantastic collection of books, catalogs, and magazines that spotlight the region's vibrant art scene. 
Al Mankhool Library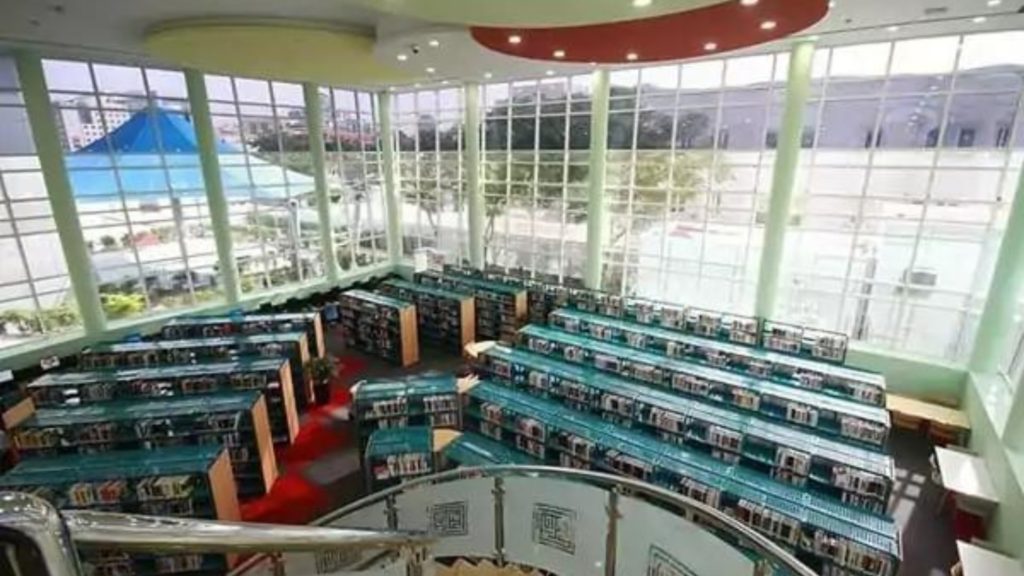 Website
Address: Al Mankhool, Dubai
Contact details: +971 800 33222
Operating hours:
Monday – Thursday and Sunday, 8 AM to 8 PM
Friday – 8 AM to 12 PM
Saturday – Closed
Al Mankhool Library is one of Dubai's eight essential public libraries. This one spans an impressive 3,750 square meters and is managed by the Dubai Culture and Arts Authority. As soon as you walk in, you'll be impressed by the two-story, open layout.
There are nearly 35,000 books in the adult department of Al Mankhool Library alone, not counting the numerous periodicals, newspapers, and scientific journals available in Arabic and English.
It serves as a meeting place for Emirati citizens, residents, and businesses by providing them with free internet access and discounts from some publishers in exchange for membership.
In addition, many electronic science programs and children's stories in Chinese, French, and Hindi are available. 
Pro tip:

Take some time to explore the "Local Heritage Corner." It's a unique section where you can uncover hidden gems about the neighborhood's history and cultural evolution.
Umm Suqeim Public Library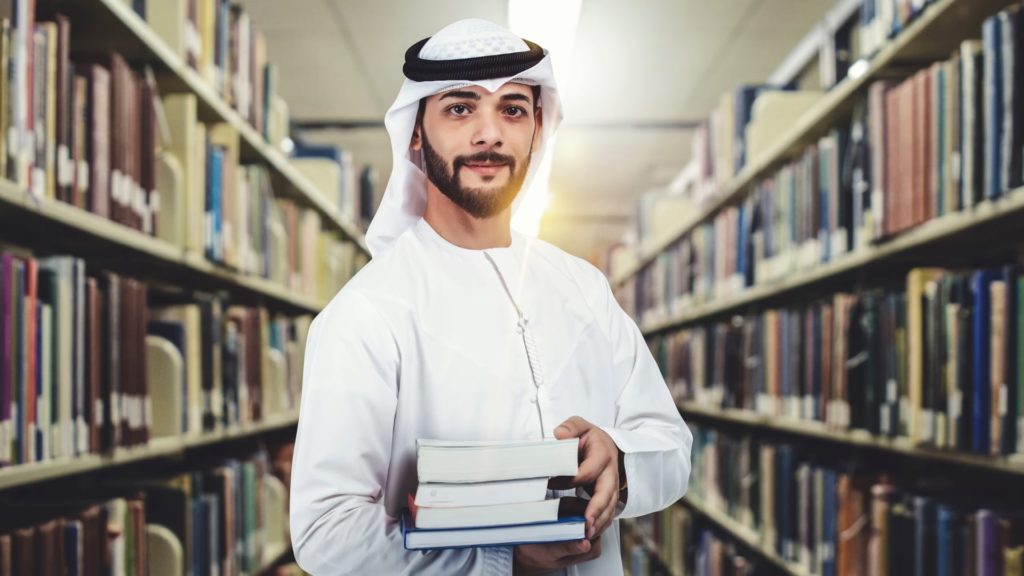 Website
Address: 770 Jumeirah Street, Dubai
Contact details: +971 800 33222
Operating hours:
Monday – Thursday and Sunday, 8 AM to 8 PM
Friday – 8 AM to 12 PM
Saturday – Closed
Umm Suqeim Public Library is a repository for diverse knowledge resources and informational materials established in 1989.
Books, maps, magazines, encyclopedias, dictionaries, and videos covering various topics are all included.
A designated children's reading and activity room and state-of-the-art audiovisual resources are available in the library.
It's important to note that only UAE nationals, GCC nationals, individuals possessing UAE residence status, or businesses registered within the UAE are eligible to become members and have access to the library's materials.
In addition, the friendly staff of Umm Suqeim Public Library in Dubai make it easy for tourists to get their hands on newspapers, periodicals, and books written in both English and Arabic.
Pro tip:

Don't miss out on their engaging events and activities, especially the annual summer and winter camps for children – they add an extra layer of vibrancy to this already enriching experience.