The 6 Best Advertising Agencies in Dubai
Featured Image Source: Étienne Godiard
In today's extremely competitive market, promoting your business in a way that stands out is a constant challenge. For attention-grabbing and effective campaigns that will place your brand ahead of its competitors, you should definitely get the best advertising agencies in Dubai.
This article includes a guide that will help you determine the best advertising agency in Dubai. To get you started on your search, we've even found you some of the top advertising agencies in Dubai which you will see in a list below.
To prepare you for the expenses for a successful advertising campaign, we've even added a table of the expected cost of advertising services in Dubai.
How Much Do Advertising Services Cost in Dubai
Below are the costs of the most common advertising options in Dubai. Note that actual prices may vary. Advertising agencies may also charge extra for their added services.
| | |
| --- | --- |
| Unipoles | AED90,000 to 200,000/month |
| Bridges Banners | AED80,000 to 500,000/month |
| Building Wrap | AED20,000 to 1,000,000/month |
| Taxi and Bus Ads | AED40,000+/month |
| Magazine and Newspaper Ads | AED3,000 to 12,000 |
| Radio and TV Ads | AED10,000 to 100,000/month |
| Flyers and Brochures | AED3,000 to 20,000 |
How to Pick the Best Advertising Agency in Dubai
To make sure you'll be paying for an effective advertising campaign, you should get the best advertising agency in Dubai to help your company.
Below is a quick guide on how to choose the best advertising agency in Dubai.
Check the Range of Services
In choosing an advertising agency, it's best to get a firm that can do both traditional and digital advertising.
An agency that offers a full range of services can save you money and time in the long run, especially if you decide to broaden the coverage of your campaign.
At the same time, having a cohesive message in your brand's advertisements on different platforms would certainly help in brand retention.
Opt for an experienced company
Because they already know the ins and outs of the industry, hiring an experienced advertising agency in Dubai for your campaigns can guarantee you a smoother, hassle-free workflow.
When they're 100% sure of what they're doing, they won't have to go back and forth with your in-house marketing team as much.
An experienced agency can also guide you on what advertising strategy is best for your purpose and where exactly in Dubai to do these for better returns on your investment.
Choose a strategic and creative agency
A good advertising agency does not simply make catchy advertisements for fifteen minutes of fame with no intended payoff.
They should prioritise providing a plan that addresses your marketing problem head-on. Artistic execution should only come after.
To check this, make sure to ask your prospective ad agency about what they have done for their previous clients on your first meeting.
The Best Advertising Agencies in Dubai
With our guide above, you should now be ready to select the best advertising agency in Dubai for your next winning campaign.
To make your search even easier, we have shortlisted some of the most trusted advertising agencies in Dubai for you to consider.
1. Don Rite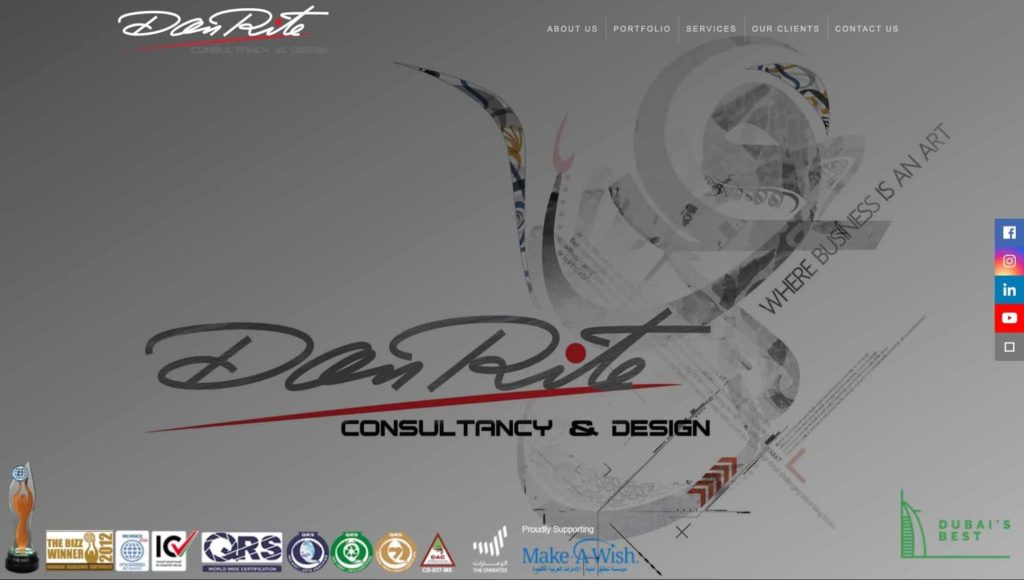 BEST FOR
Ethnically-diverse team that come up with inclusive advertisements
WEBSITE
https://donrite.ae/
ADDRESS
2nd Floor, Business Center Building Hamdan, 5th St, Abu Dhabi, United Arab Emirates
CONTACT DETAILS
+971 2 633 7044


[email protected]

OPERATING HOURS
Saturday – Wednesday: 8:30 AM – 5:30 PM
Thursday: 8:30 AM – 3:30 PM
Don Rite is an Abu Dhabi-based advertising agency that also offers its services to companies in Dubai.
They have an experienced team of creatives and marketing experts who will guarantee your company an original advertising campaign that effectively addresses your marketing needs.
With an ethnically-diverse team, they'll be sure to provide your brand advertising solutions that take into consideration a variety of perspectives and, therefore, clicks with a diverse demographic.
Specifically, Don Rite's services include the production and distribution of different kinds of advertisements, including TV, radio, and cinema commercials, newspaper and magazine ads, as well as outdoor media such as billboards, posters, and flyers.
With their excellent account planning and dedicated customer service, they do not only promise you a successful end-result but also a seamless working process. This team also makes sure to build strong client relationships for effective communication.
Marketing experts
Ethnically-diverse team
Wide variety of services
Seamless working process
No physical office in Dubai
Customer Reviews
A satisfied customer Nana Ezat reviewed:
"Very creative agency. Professional team."
2. INNOVATE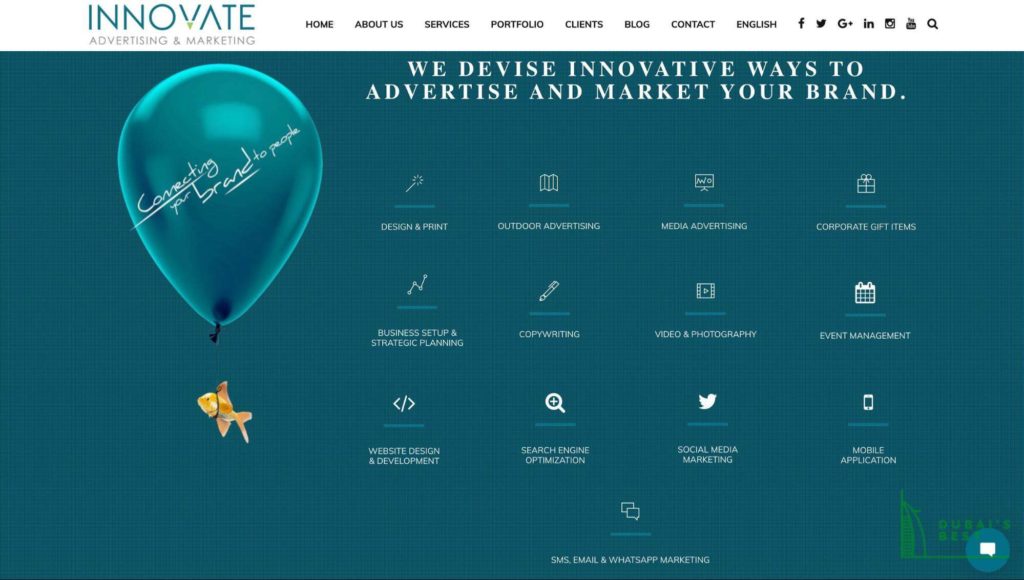 | | |
| --- | --- |
| BEST FOR | Wide reach for advertisements |
| WEBSITE | http://www.ibs-uae.com/ |
| ADDRESS | Mezzanine Floor, Alpha Transaction Building Airport Road, Abu Dhabi, United Arab Emirates |
| CONTACT DETAILS | Zayed First, Khalidiyah St, Abu Dhabi, United Arab Emirates |
| OPERATING HOURS | Saturday – Thursday: 8:00 AM – 10:00 PM |
Abu Dhabi-based advertising and marketing agency INNOVATE produces small- and large-scale advertising campaigns to diverse clients in the U.A.E.
They specialise in media advertising, collaborating with the country's major TV and radio networks and leading print media companies to help your brand reach a wider audience. INNOVATE can also produce cinema ads for your brand.
Besides advertising through audio-visual media, the agency provides design and print services. Plus, they take care of the placement of your outdoor advertising on lamp posts, bridges, buildings, banners, and in a variety of digital screens.
To provide quality and prompt services to their clients, INNOVATE strives to maintain strong working relationships with its reliable suppliers.
Specialises in media advertising
Design, print, and placement of ads
Reliable suppliers
Customer Reviews
Ali Khoori left INNOVATE a positive review:
"Best for SME's."
Terracotta International Group also said:
"We are satisfied with the work of INNOVATE Advertising & Marketing and the quality we received."
3. Backlite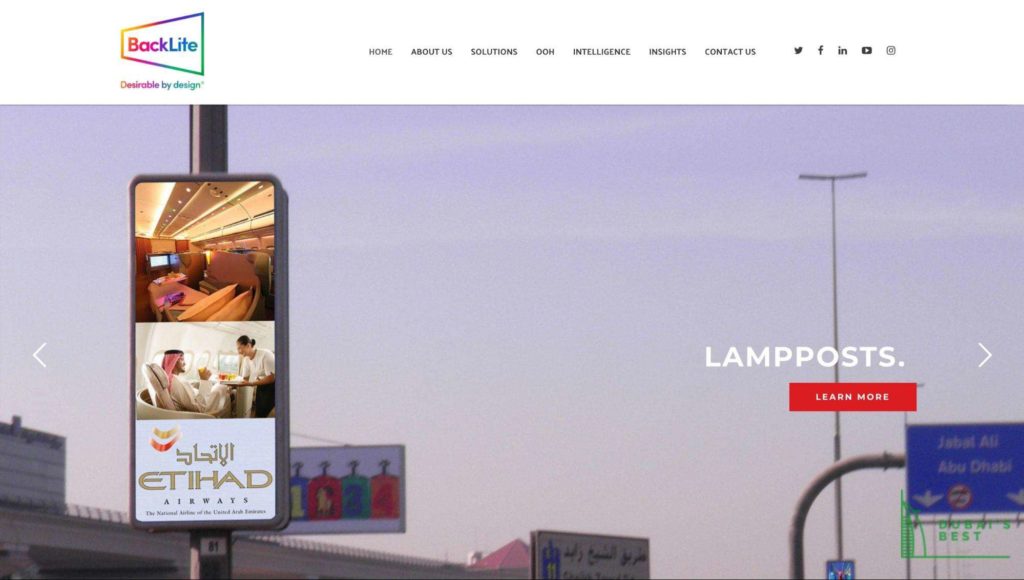 Backlite Media creates well-designed advertisements in Dubai that are sure to attract a brand's many customers. However, they do not only come up with scene-stealing advertisements.
The agency also makes sure to place your advertisements in high-traffic places to best serve their purpose. They have a hold of billboards and lamp posts along Golden Boulevard in Sheikh Zayed Road.
You can also opt to set your advertisements in landmark locations such as the City Walk, La Mer, Al Seef, and The Beach. At these spots, your advertisements guarantee to reach a wide audience, which includes residents, tourists, and businessmen.
Backlite Media can also arrange for your advertisements to air at Dubai's most premier cinemas, namely Roxy Cinemas in La Mer, Box Park, City Walk, and The Beach.
Well-designed advertisements
High-traffic and landmark locations
Cinema ads in luxury cinemas in Dubai
No TV, radio, newspaper, and magazine advertising services
4. AMC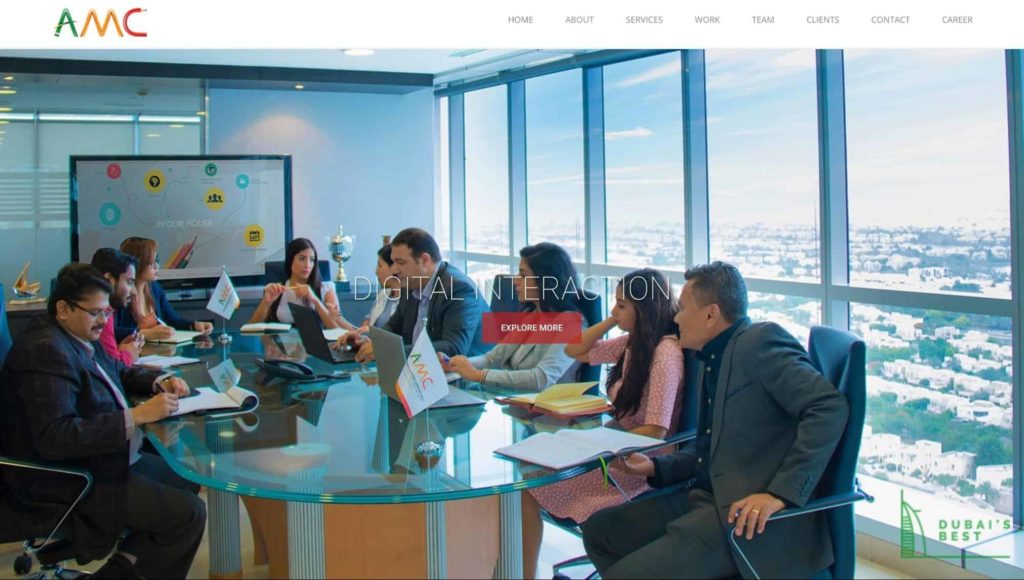 BEST FOR
Highly-experienced agency; impactful advertisements
WEBSITE
http://www.amcuae.com/
ADDRESS
Jumeirah Lake Tower, JBC2, Dubai, United Arab Emirates
CONTACT DETAILS
(+971) 4 457 2125


[email protected]

OPERATING HOURS
Sunday – Thursday: 9:00 AM – 6:30 PM
With over 30 years of experience and various offices across the Middle East, it is no doubt that AMC has established itself as one of the best advertising agencies in Dubai for their expertise.
They can create one-of-a-kind print, radio, TV and outdoor campaigns that do not only address a brand's marketing goals. They also make sure that their advertisements create an impact on the brand's target audience, securing the brand's success.
Through their excellent work, AMC has helped brands from different industries in the Middle East make their mark in the local, regional and international markets.
Trusted advertising agency all over the Middle East
Experienced advertising agency
Innovative and impactful campaigns
Customer Reviews
Previous client Mark Abou Diwan said:
"Leading advertising agency in the UAE. Friendly & dedicated team that help realize your requirements."
5. Prism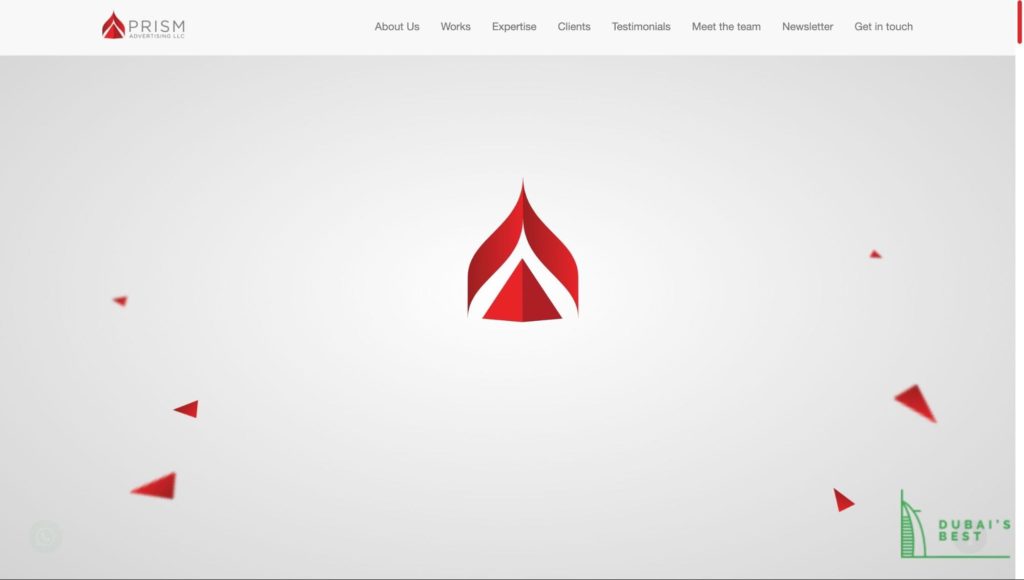 BEST FOR
360-degree advertising
WEBSITE
https://www.prismads.com/
ADDRESS
Office No. 703, Bay Square 13, Dubai, UAE
CONTACT DETAILS
+971 4 874 8206
+971 55 545 7094
+971 55 545 7091


[email protected]

OPERATING HOURS
Sunday – Thursday: 09:30 AM – 6:30 PM
To adapt in a rapidly-changing and competitive market, Prism is a creative agency in Dubai which offers 360-degree advertising that leaves no stone unturned in helping your brand become on the lead against your competitors.
Spending almost 20 years in the advertising industry, the agency can guide you in selecting the best modes of advertising for your brand's specific goals. They combine both traditional advertising and modern, digital and social media marketing solutions to give their clients the best results.
Whatever methods you choose, Prism makes sure to deliver strategic and creative solutions that guarantee to boost your brand in the market.
360-degree advertising
Combination of traditional and digital marketing and advertising
Customer Reviews
Muneer Samnani left Prism a positive review:
"Very professional, friendly, creative and fun team to work with. Definitely would recommend everyone who wants to advertise their business to get in touch with Prism."
6. Slant Agency Dubai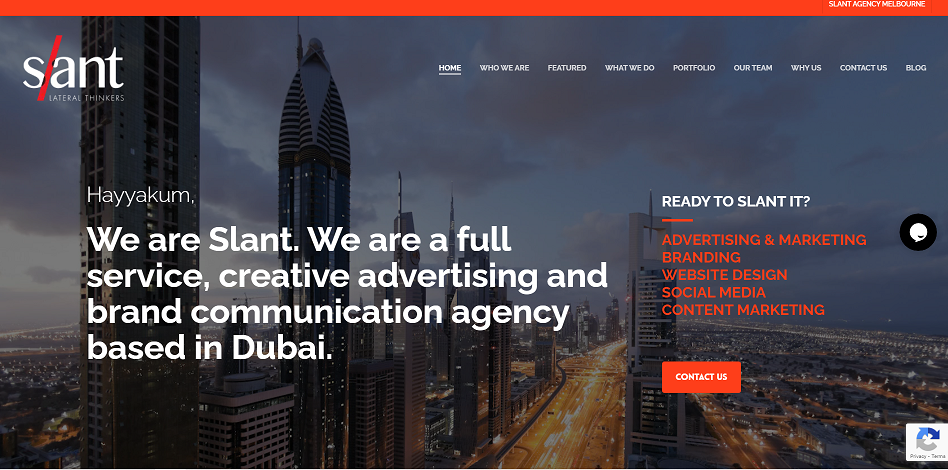 BEST FOR
360 Degree Creative and Strategy for Brands
WEBSITE
http://www.slant.agency/
ADDRESS
Dubai POB 337227
CONTACT DETAILS
Lopamudra, Managing Director, Mobile: +971 50 545 6619, Email: [email protected]
Shantesh, Chief Creative Officer, Mobile: +971 55 507 4567, Email: [email protected]
OPERATING HOURS
Sunday to Thursday, 9am to 7pm
Launched in 2015, Slant Agency Dubai is an advertising and communications agency based out of DMCC, Dubai, UAE. They offer the complete gamut of 360 Degree thinking and solutions for advertising and marketing across the GCC.
This includes strategic, creative and media solutions across Print, Magazines, TV, Radio, OOH, Social Media, Digital, BTL and Content Films. And with an office also in Melbourne, Australia, Slant Agency can also service brands within the continent.
Slant Agency has worked with some of the most distinguished brands, including leaders in perfumery, food and beverage, MNCs, medical universities, personal care, cooking oil and a lot more. Each member in the 8-strong Slant team has worked for more than 20 years in advertising – and is a strong mix of strategic and creative thinkers, writers, art directors, designers (including Arabic professionals.)
The work created by Slant Agency has led to much success for their brands – as Slant believes in being a communication custodian for all the companies they work with. The core of Slant lies in the creation of excellent stories and content in the film medium – borne in the fact that Slant has done close to 75 films for their clients in just 5 years.
So need a different slant on communication? Look no further than Slant Agency Dubai.
360-degree advertising
Creates custom strategies that perfectly fit your business and industry
Feedback for their Dubai branch is unavailable online
No physical post as of 2020
FAQs about the Best Advertising Agencies in Dubai
---
That's it for our list of the best advertising agencies in Dubai! If you have other trusted advertising partners you'd like us to add in this list, feel free to shoot us a message.
If you also happen to be looking for an agency that can give your brand an impressive website, check out our list of the best web design firms in Dubai.