What Are the Dangers in Dubai?
Whether you're going to a new location to visit as a tourist, or want to live permanently in Dubai as an expat, one of the key factors you'll have to consider is your safety.
If you're interested in traveling or moving to Dubai, here's a short piece about the different dangers you can encounter in the city.
What Are the Dangers I Can Encounter in Dubai?
Dubai is considerably a safe place to live in, but like any place, poses several dangers. These include common petty crimes as well as environmental and health issues.
Moreover, disobeying local laws and ignoring cultural practices can also lead to some trouble. For example, members of the LGBTQIA might get deported or arrested for expressing their gender identity if it doesn't match their assigned biological one.
That said, scroll down below to learn more about these risks and how you can avoid them.
Common Major Crimes in Dubai
Dubai is quite safe and has a low crime rate. For reference, the table below from Dubai Police shows the frequency of common major crimes around the city from 2013-2019: 
| Major Crimes | 2013 | 2014 | 2015 | 2016 | 2017 | 2018 | 2019 |
| --- | --- | --- | --- | --- | --- | --- | --- |
| Willful Murder | 0.3 | 0.4 | 0.3 | 0.5 | 0.3 | 0.1 | 0.2 |
| Robbery | 3.8 | 3.2 | 3.2 | 2.7 | 2.1 | 1.6 | 2.9 |
| Theft | 22 | 19.4 | 18.2 | 13.7 | 12.6 | 13 | 9.1 |
| Abduction | 0.2 | 0.2 | 0.2 | 0.1 | 0.1 | 0.1 | 0.1 |
| Grand Auto Theft | 3.8 | 2 | 1.8 | 1.9 | 1.7 | 1.8 | 1.8 |
| Burglary | 10.8 | 9.4 | 7.9 | 5.8 | 3.9 | 3 | 2.5 |
| Aggravated Assault | 2.2 | 2.1 | 2 | 1.9 | 1.2 | 1.4 | 1.2 |
| Rape | 0.3 | 0.4 | 0.3 | 0.2 | 0.2 | 0 | 0.3 |
Data from Dubai Police
From the table, we can conclude that the most common violations that happen involve thefts, burglaries, auto thefts, and robberies. While the percentages are low, there's no harm in protecting yourself and aiming to not be a victim.
For tourists and newcomers to the city, note that breaking any laws or doing any of the crimes in the table above can lead to different levels of punishment. These include fines, deportation or even jail time!  
Is Dubai Safe for Travel and Tourists?
With its low crime rate and 24/7 CCTV cameras all around the major walkways of the city, Dubai boasts a safe city to travel to.
That said, do make sure you follow the rules within the city and observe preventive measures to take care of yourself.
According to security app GeoSure, the city has the following scores: 
| Safety Category | GeoSure Safety Score |
| --- | --- |
| Nighttime | 50 |
| Physical | 78 |
| Theft | 44 |
| Basic Freedoms | 33 |
| Health and Medical | 60 |
| LGBTQ+ | 36 |
| Women's | 42 |
Source: Real-time Data as of 11 Oct 2022 from GeoSure
On average, the city ranks 57 for how safe it is. Note that the higher the score, the safer it will be for travelers.
As to how the software generates these numbers, the application takes information from user reviews and statistics obtained by the WHO, UN, and the Center for Disease Control.
From what we could assess, the city has high safety scores for physical, health and medical security.
This means that tourists can roam around without being assaulted or harmed, and that in case of medical emergencies, the city has enough facilities and services to provide care.
However, as you can also see, there are some travelers who might not feel safe here which are members of the LGBTQ+ community. There are strict restrictions on them in the city, such as the limitation on the expression of their gender identities.
The best thing we can recommend for travelers to fully feel safe is to make sure of what you can and cannot do while in the city. Following the rules in the area is the best way to avoid being arrested, fined, or deported. 
Environmental Issues in Dubai
Dubai is a highly urbanized city and one of the fastest developing areas in the world. However, with all this advancement comes a price, particularly in terms of pollution. 
Water Pollution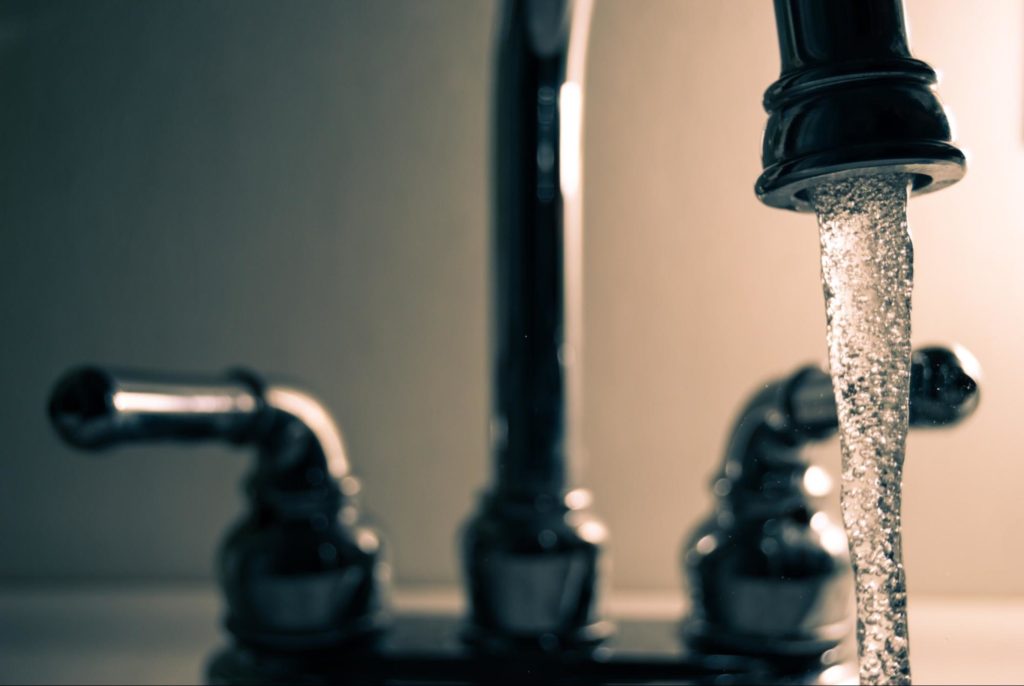 Image credit: Steve Johnson/Pexels
Dubai is located in the desert. Because of this, one of its biggest challenges is providing water to many residents and businesses in the city.
The city obtains its supply from the Gulf, but in its rawest form, is undrinkable if not desalinated. There are desalination plants around the area, which ready the water for usage in the city.

According to the New York Times, the Gulf's salinity levels have risen to 47,000 parts per million. This is enough for the local fauna and marine life to be threatened. 
If the salinity continues to rise over the years, there may come a time when the desalination plants might not be churning out water as fast as the demands of the city. This could, in a worst case scenario, affect food resources as well.
Aside from salination, experts have found out that the water in Dubai contains high concentrations of certain metal elements. These are arsenic and lead.
These materials can come from two sources: the natural rock formations or other natural deposits in the earth or through the wastes spilled by industrial sites, such as factories and manufacturing plants.
In a health risk assessment of household drinking water in the city, water policy analyst and management expert Mohammed Mahmoud of the Middle East Institute has discovered the following percentages: 
| Heavy Metal | Household Risk From Prolonged Exposure |
| --- | --- |
| Arsenic | 30% |
| Cadmium | 55% |
| Lead | 15% |
Data from Mahmoud, 2018.
The data above shows that households have a certain amount of risk when it comes to getting health problems via prolonged exposure to the heavy metal concentrations found in their water.
Moreover, since the water does need to travel before reaching the city, there are some pipes that aren't very well-maintained.
Aside from thinking about the risk coming from industrial areas and salinization, the pipes that are not cleaned can also easily contaminate and pollute the water.
So to avoid drinking contaminated water we recommend to ensure that it is being filtered. Ensure that your home has a filter that cleans up tap water before you use it.
If filtration is not available for you, try grabbing some water purification tablets as they can also do the job! 
Air Pollution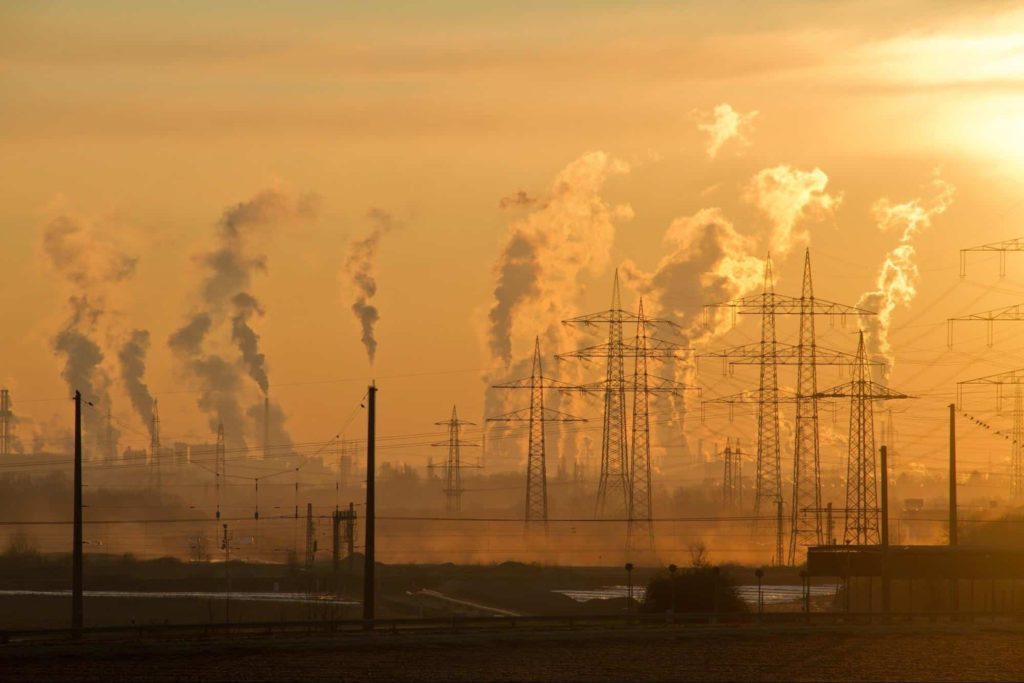 Image credit: Pixabay/Pexels
AQI is a standard of measurement that determines how clean and safe the current air around a particular city or country is. The higher the value, the greater the level of air pollution.
Dubai has a recorded average Air Quality Index (AQI) of 71, which is still acceptable. The average satisfactory AQI of an area would be between 50-100.
Essentially, a higher AQI means that the probability of health concerns due to poor air quality have more chances of affecting people.
Take a look at IQAir's recording of the city's AQI for the past few months of 2022: 
| Month | AQI |
| --- | --- |
| September | 100 - 145 |
| October | 64 - 159 |
| On Average | 71 - 100 |
As mentioned earlier, Dubai averages an AQI of around 71. From what we can observe, this number can fluctuate quite a bit.
According to IQAir, there are some instances or days where Dubai actually reached over 100 to 160 AQI. This means that there will be cases where the air would be unhealthy or unsafe for sensitive groups.
These groups are usually people with diseases such as asthma and lung disease. Children are also included in this set of people.  
Tips for Days with a High AQI:
So knowing that Dubai can be quite risky in terms of air pollution on some days, what can we do to mitigate its effects?
Check the AQI forecasts daily.
If the pollution levels are high, avoid outdoor activities and stay indoors if possible.
Close your windows to prevent the air from going in.
If you're going outside, use a face mask such as the N95 to prevent inhaling the air. 
Essential Tips on How to Stay Safe in Dubai
No city is completely safe from danger and we're all responsible for our own personal safety as well.
With that said, here are some short tips on how to make your trip to the city a safe one!
Get an anti-theft bag. To avoid getting robbed, we recommend getting a bag or pouch that is resistant to cuts.

Spread around valuables. If you have money and documents in one bag, scatter them. This is so your loss wouldn't be as big in the situation where you might get robbed during your travels.

Avoid carrying large amounts of money when you're outside. Make sure to carry just enough for the day. The reasoning behind this is the same as the second tip: your loss would be less in case the unfortunate event happens.

Take care when using ATMs. We recommend that you stick to hotel ATMs when you need to withdraw money. Cover the keypad as you enter the numbers you need during the transaction as well.
Dress conservatively while in the city. Dubai is still a rather conservative city, even though it's modernised.

Women should dress up in at least below the knee skirts and pants, and should avoid wearing revealing tops and dresses.
Men are also required to dress properly, and avoid wearing vulgar shirts with offensive prints on them. Cross-dressing is also prohibited in the city.
Tourists who fail to comply with the city's standards might be prohibited from entering some areas such as malls. Or at worse, be fined and jailed for public indecency.
Don't do drugs! You can't bring or use any kind of illegal drugs in the city. If you get caught bringing some at the airport, you will be fined for around AED 20,000 to AED 50,000 or get jailed for 5 years.
PDA is not allowed. If you're travelling with a special someone, avoid any intimate displays in public, especially if you're not married. Being caught can cause you and your partner to be jailed or deported for public indecency.
---
In conclusion
No country is without risk or danger. It is important to stay aware of the possible risks to safety once you travel or move into a new location.
Hopefully, this short piece can provide insight into what you might face during your stay in the city! 
Related Articles