The Dubai Business Owners' Primer for Digital Marketing
Featured Image Source: Senivpetro via Freepik
Digital marketing is on the rise for good reason. If your target audience now spends most of their time browsing the Web, then it's high time to start establishing your brand's online presence.
To kickstart your plans for this, we've created this easy guide to help you promote your Dubai business online. We'll take you over the types of digital marketing you can try, the most important steps for starting, and even list resources you can use to begin!
The Most Common Types of Digital Marketing
Let's start by discussing the term digital marketing.
It refers to marketing strategies used by individuals or corporations to achieve specific goals through digital channels such as the web, social media, search engines, and more.
Since every business has different requirements, target markets, and service/product types, digital marketing agencies use various types of digital marketing for their projects.
Here are the most important ones for most businesses right now:
TYPE
DEFINITION
BEST FOR
Content Marketing
It's a marketing strategy used to engage the target audience by creating or sharing relevant content that may be in the form of articles, blogs, videos, and more.
• Describing products and services

• Providing theoretical explanations for your products/services

Email Marketing
This form of digital marketing helps businesses send carefully and strategically structured emails to their customers and target market.
• Keeping an interested audience updated with your products/services information and/or developments

• Giving incentives to potential customers

Social Media Marketing
SMM is the use of social networking sites including Facebook, Youtube, Instagram, LinkedIn, and more to create brand awareness and promote various products/services.
• Engaging existing and potential customers to check out your product/service offerings.

• Following existing and potential customers' activities to create a better strategy

Search Engine Optimization
SEO is the process used to help optimize websites or content to rank higher on search engines.
• Enhancing the quality and quantity of content and your website

• Increasing organic traffic on website by making it rank higher in search engine results pages for relevant queries

Pay-Per-Click Advertising
True to its name, this type of digital marketing is paid. It charges a fee when potential customers click on your ad.
• Driving traffic to your website

• Increasing sales through strategically targeted ads
The Fundamentals of Digital Marketing
Now that you have a general idea of what digital marketing involves, let's delve into our tips for first-time digital marketers in Dubai.
1. Know your target audience.
Since consumers are the ones who drive the revenues of any business, it's vital to understand who your target audience is.
For starters, your target audience refers to the particular group of consumers who will most likely avail of your products/services. That is why you have to ensure that these individuals will see your advertising and marketing campaigns online.
One way to identify your target demographic is by analyzing your current customer base. Who are the people already buying your products/services?
Use social media or distribute client surveys to understand how their gender, age, location, income, interests, purchase intention, and other factors will affect your digital marketing plan and strategy.
Of course, there are still many ways to determine your target demographic. Professionals obviously know how to do it, so you can get help from them.
This is also why we always suggest that you consult agencies with clear processes for defining target audiences and buyer personae when you have to outsource things like this.
For example, when hiring an advertising agency to do a paid campaign, ask them how they plan to manage audience identification and targeting for the project.
2. Set up a professional website.
Once you've identified your target audience, you can work on establishing a clear base or HQ for your business on the Web.
This is probably the only universally non-negotiable digital marketing strategy of all the ones we listed earlier. No matter which trade or industry you're in, it's almost required now to have a website.
First, you'll have to select a domain name that best represents your business. Make sure to purchase a unique handle from a reliable domain registrar company so you can legally use it across your online channels.
You can do this by subscribing to some of the best web hosting companies such as Hostinger, Siteground, or Bluehost.
You also have to make your website, of course. However, if you don't have the time to deal with website creation on your own, we suggest you look at our reviews of web design firms in Dubai.
They can offer you excellent packages that can work around your budget. Website design companies can assist you in creating basic pages for your site, including a homepage, contact information, products/services, and a company profile page.
3. Create purposeful and interesting content.
When your website is in full swing, you can start creating and publishing useful and interesting content, usually on resource pages, product pages, and a blog.
Since potential customers will visit your website to get a glimpse of who you are and what you can offer to them, make sure to keep your content updated. It keeps them clued into what you're doing and the solutions you can provide.
Aside from that, you also have to keep your content optimized. This means that the structure of your website and its content should follow the search engines' rules and terms of service.
You can learn more about those on Google's Webmaster Guidelines page. The section on content is named Quality Guidelines, though it's worth reading the entire page to learn how to optimize your website properly.
Anyway, with SEO-optimized content, you can effectively communicate your website's purpose and increase organic traffic through various search engines like Google, Bing, and Yahoo.
If you don't have much expertise in this field, we recommend that you hire an SEO company that may help you convert your website visitors into customers.
Having a social media presence is pretty much a necessity for brands now. That said, there are a lot of social media platforms to be on.
Being active on all those social networking sites can be a tedious and meticulous process. For this reason, we suggest that you determine which platforms to prioritize.
This step is closely related to step one. You see, if you know your target demographic, you can also determine which among these social media platforms generate more leads.
For example, if you sell lip care products and notice that most of your customers are females from ages 15 to 30, you will most likely find them on visually focused platforms like Facebook, Instagram, and Tiktok, whether you sell in Dubai or globally.
This tells you to focus on those same platforms for your social media posts and ads.
Once you've selected the social media platforms to prioritize, you can hire a trusted creative agency to offer you plans and strategies for you to stand out from the fierce competition on these sites.
5. Build an e-commerce platform.
Aside from your main website, you can also create an e-commerce site for your business. With this platform, you can promote your products/services and generate sales even if you don't have a permanent physical store yet.
Of course, there are various online marketplaces (Amazon, eBay, Etsy, etc.) where you can just post and advertise your offerings. However, there are limitations that may hinder you from offering seamless and personalized transactions to your clients.
Due to that, we highly recommend creating your own e-commerce site so you can market directly to your website visitors and current customers.
On top of that, you'll get to establish your brand through this because you can freely customize how you present it to your potential customers.
Among other things, this is also an excellent way to get to know your target demographics and create a specialized plan to generate more revenues.
On Website Creation: Its Benefits for Businesses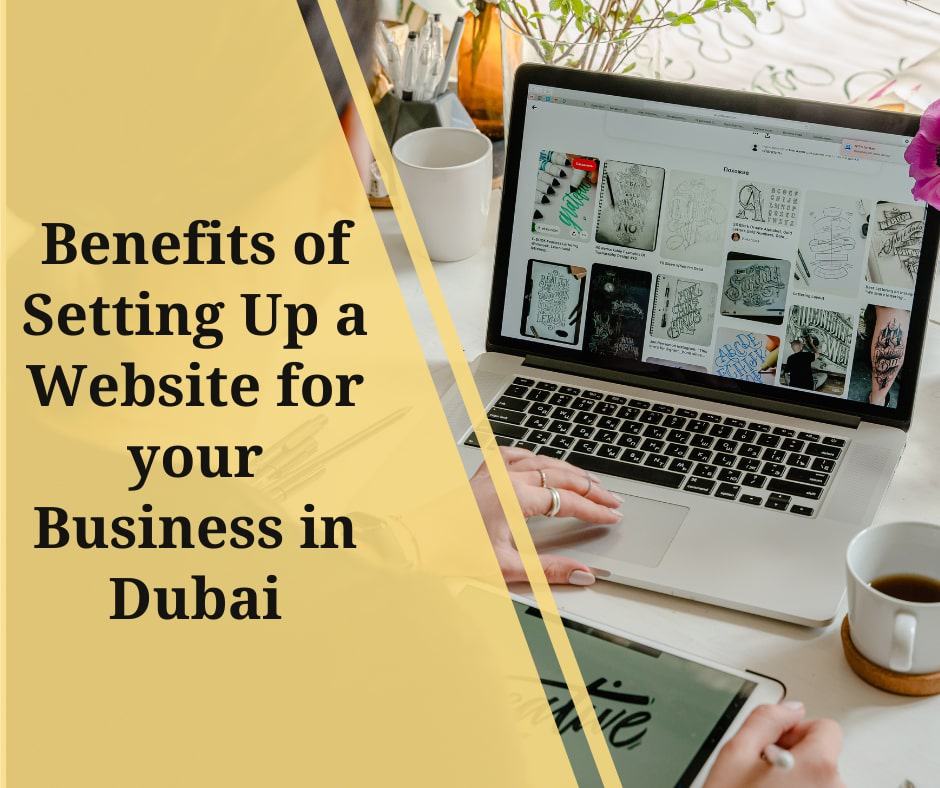 We said earlier in our tips that setting up a website is the most important step when doing digital marketing. We even said that it's practically required no matter the industry.
That's because there are so many benefits that can come from it. Here, we'll go over a few of them.
1. Your business will have a 24/7 online presence.
Want target customers to find your business anytime and anywhere? Establish your own website to attract and secure customers even outside of your operating hours.
You see, having a fully functional website means your potential customers can easily access the important information they require whenever they want.
That is an excellent point of convenience on their part and also to you because even if you are asleep, your website will be up and running 24/7.
2. It strengthens your service/product's credibility.
Believe it or not, no matter how simple or extensive your service/product offerings are, people will expect you to have some kind of online presence.
This is because target customers will likely connect with a business that has an efficient and easy-to-access website containing crucial information about the product/service offerings.
3. Having a website can help you cut costs.
Websites are not only for displaying important information about your business. You can also use them as a way to directly offer products and services to your customers.
Establishing branches in different locations just to reach potential clients means high operating costs. So if you're not yet ready to do it this way, setting up an e-commerce website might be the best way to go.
Since you will be eliminating some overhead costs (like utilities, rent, paper advertisements, and staff wages, to name a few), you may have the chance to lower your prices to attract more customers.
4. You can reach a wider audience.
One of the best advantages of setting up your website is that you can potentially share your products and services with a wider scope of audience.
Since almost all people in the world use online platforms, there's a great chance that what you're offering is something that people in another town or country are looking for.
Even if your business is locally established, having an excellent website can help you offer your products or services to a wider market.
5. It lets you receive feedback and queries from your customers.
Having a website enables you to hear from your customers in a more efficient way. You see, aside from your business number, it's also best to provide an email address and contact form on your website.
Through these channels, your clients can get the assistance and support they require without the hassle of visiting your site.
FAQ About Digital Marketing in Dubai