Plugs in Dubai: Everything You Need to Plug in Your Electronics
Have you ever traveled to a foreign country and realized that you can't charge your phone, laptop, or camera because the plugs are different? If you're planning to visit Dubai, you might wonder what plugs they use and if you need to bring an adapter or a converter.
Don't worry, we've got you covered. In this article, we'll tell you everything you need to know about plugs in Dubai and how to use them safely and conveniently.
Let's dive into the details and ensure you're well-equipped for your Dubai adventure!
What plug adapter do I need for Dubai?
Power sockets in Dubai are predominantly of Type G configuration. This socket variant features a distinctive rectangular design housing three pins.
You can buy a power plug adapter that converts your plug type into a type G plug or a multi-to-multi plug that works with different plug types. You can also use a power strip or a USB socket to charge multiple devices at once
We recommend checking the voltage and frequency of your devices before plugging them in Dubai. The standard voltage in Dubai is 220 V, and the frequency is 50 Hz.
If your country's standard voltage is 220 to 240 V, you can use your devices in Dubai without a voltage converter. However, if the standard voltage in your country is between 100-127 V, you'll need a voltage converter to avoid damaging your devices.
Before your trip, you can easily find these travel adapters online or at electronics stores. A suitable adapter ensures you can easily plug in your devices and stay connected during your visit to Dubai.
If you're already familiar with British plug standards, you're in luck! This plug type ensures a seamless connection, allowing you to power up your devices without hassle.
The type G plug is familiar in Dubai and widely adopted in several other countries. Some of the prominent ones are:
United Kingdom
Ireland
Singapore
Malaysia
Hong Kong
Travelers from these regions will find themselves at home when it comes to keeping their devices charged in Dubai.
Other Common Plug Types in Dubai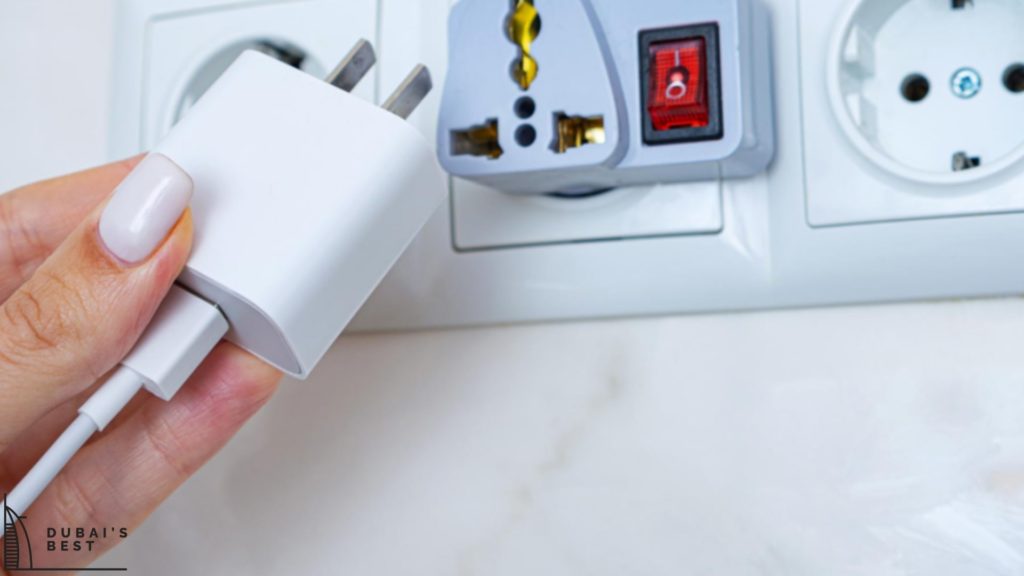 While the Type G plug is the most common in Dubai, you may encounter other plug types during travel.
However, you may occasionally see some legacy plugs from other regions, but this is only possible if you stay in ancient accommodation. Some of these different plug types include: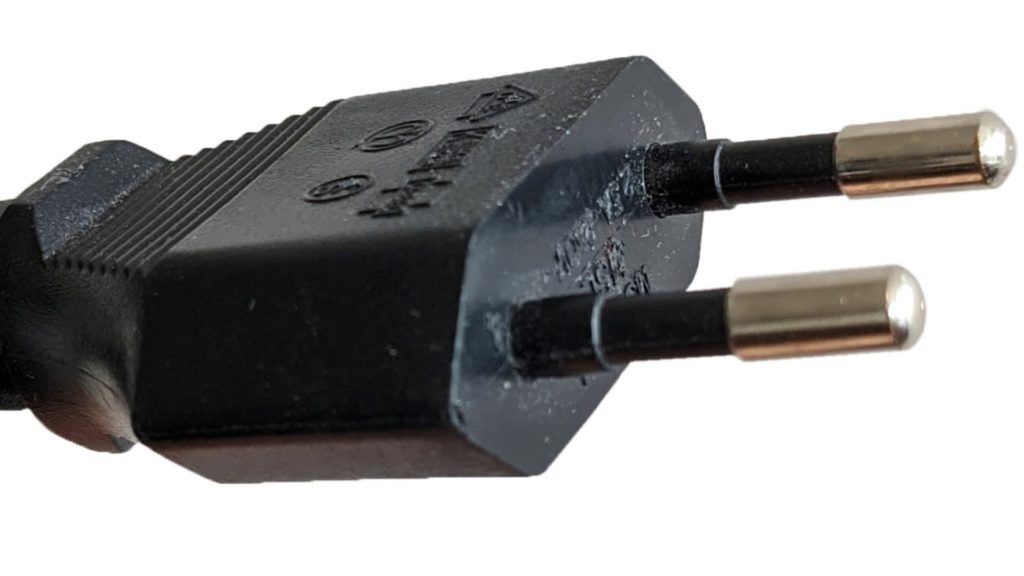 Type C is the standard European plug, commonly used in Europe, South America, Asia, and several other countries. It's an ungrounded, unpolarized two-wire plug and has two round prongs.
It's popularly known as the Europlug and is described in CEE 7/16.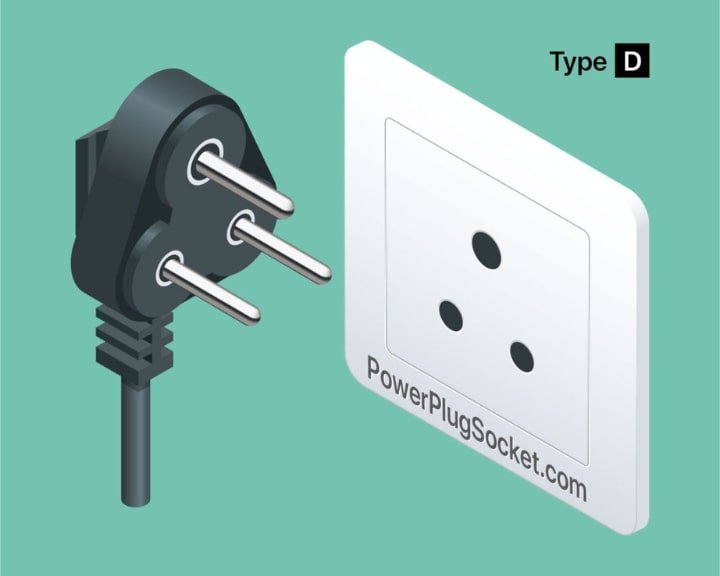 A Type D plug is a three-pin plug used in India, Nepal, and some parts of Africa. It has three round pins arranged in a triangular pattern. The central pin is the earth pin, and the other two are the live and neutral pins.
Type D plugs are rated at five amps and 220-240 volts. They are incompatible with Type C plugs, Europe's most common plug type.
What type of sockets do hotels in Dubai have?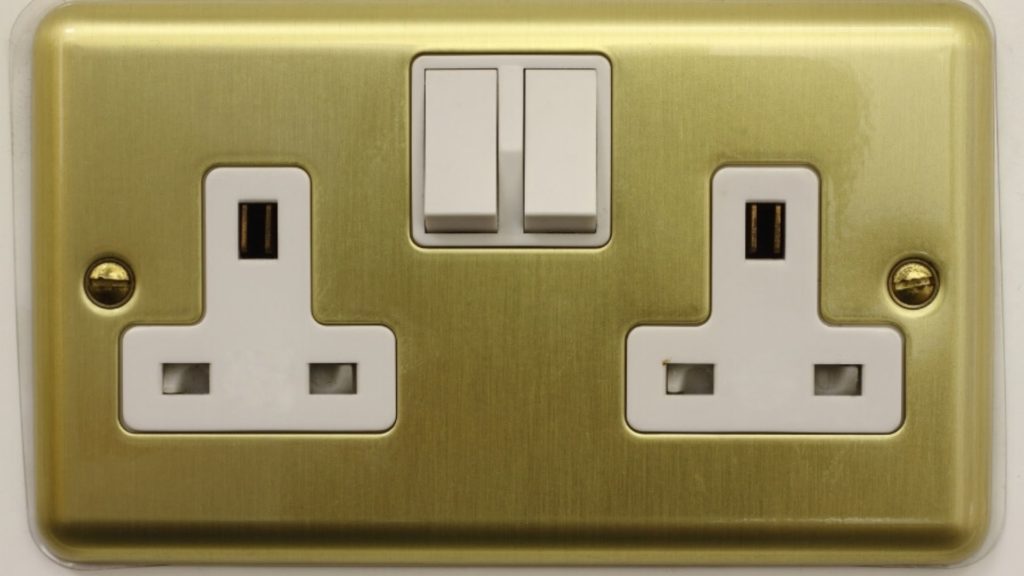 Hotels in Dubai predominantly feature Type G sockets/outlets, although they offer various plug options to accommodate different devices.
Some high-end hotels even provide USB charging sockets, like FIVE Palm Jumeirah Hotel and Palace Downtown, making charging your devices accessible without needing an adapter.
So, if you're planning a trip to Dubai and want to keep your devices charged up, bring a Type G adapter. You can plug in your phones, laptops, and other gadgets without hassle.
We suggest it's always a good idea to double-check the outlets in your hotel room before you unpack to ensure you have a suitable adapter.
Tips for Travelers: Ensuring a Smooth Experience
As you explore your journey to Dubai, here are some valuable tips to ensure you have a seamless experience with your power plugs:
Bringing Adapters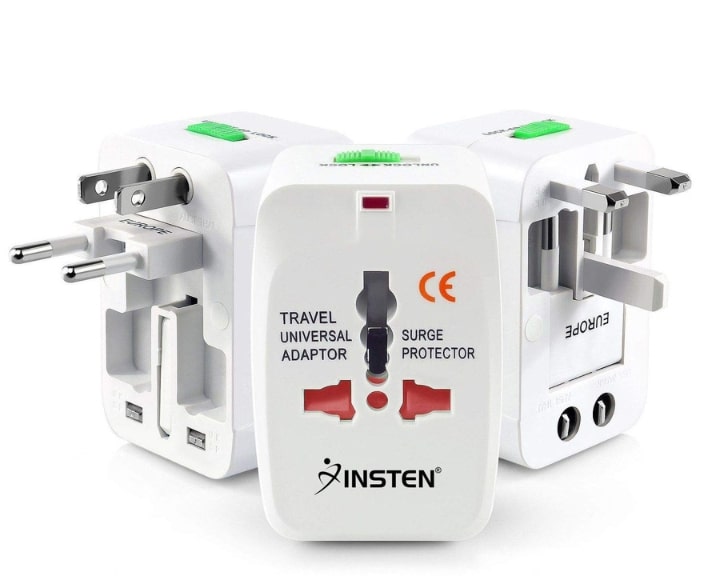 Packing a universal travel adapter is always a bright idea when traveling. This versatile accessory allows you to connect your devices to various plug types, ensuring you can stay powered up anywhere.
Choose a high-quality adapter that can accommodate multiple plug standards, giving you peace of mind during travel. Here are a few options:
Anker 568 PowerPort III Elite: This adapter is an excellent option for travelers needing to charge multiple devices simultaneously. It has 3 USB-A ports and 1 USB-C port, which can output up to 60W of power.
Packing a Power Strip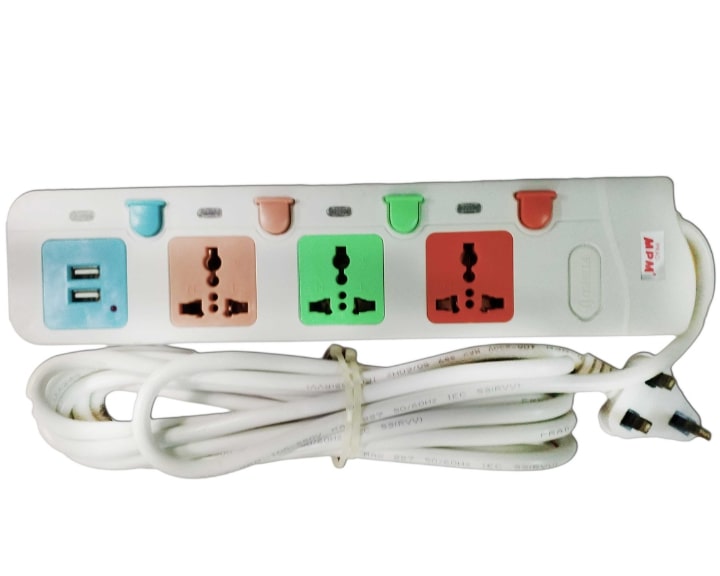 Bringing a power strip on your travels can be a game-changer if you have multiple gadgets and devices to charge. With a power strip, you can set several devices using just one adapter.
This can be especially useful if you share accommodations or have limited access to power outlets. Just check the voltage compatibility of your power strip to ensure that your devices are safe when using it.
However, the regulations on power strips you can bring on an airplane vary depending on the airline. In general, power strips are allowed as carry-on luggage.
They must be packed so as not to pose a hazard to other passengers or crew members.
Some airlines may have specific requirements for the type of power strip that you can bring on board. For example, some airlines may require that power strips have a built-in fuse.
It's always a good idea to check with your airline before you travel to see their specific power strip regulations.