Spice Souk Dubai: A Flavorful Adventure in the Heart of the City
Are you a foodie who loves to cook with spices? Or maybe you're just curious about the exotic spices of Dubai? If so, then you'll definitely want to check out the Spice Souk in Dubai.
This sprawling market is home to a dizzying array of spices, from the familiar (cinnamon, cumin, turmeric) to the more exotic (saffron, za'atar, fenugreek).
Don't miss out on this once-in-a-lifetime experience – pack your bags and get ready to savor the flavors of Dubai like never before!
What Is Spice Souk in Dubai?
The Spice Souk Dubai is a traditional Arabian market known for its vibrant and aromatic atmosphere. It has been an integral part of Dubai's history and culture, offering a wide array of spices from around the world.
The Spice Souk can be found in the Deira district, right by the picturesque Dubai Creek. This place has a history that goes way back, spanning over two centuries.
Back in the day, it used to be a bustling marketplace where traders from different regions would come together to trade their valuable spices. Today, the souk still has its charm, attracting both locals and tourists who want to experience the rich heritage of Dubai's spice trade.
The souk's narrow lanes are filled with shops, some even have open roofs, making it a big hit with tourists. Once you step into this vibrant and aromatic place, your senses are definitely in for a treat!
Best Time to Go
The best time to visit Dubai Spice Souk is between January and March, as you may find a wide variety of spices during this time. We recommend going in the morning to make the most of your visit.
The weather is cooler, and fewer people are around that time, allowing you to fully immerse yourself in the vibrant atmosphere and explore all the unique offerings.
Things to Know
Location: Al Ras Street, Bur Dubai, near Dubai Creek.
Operating hours: Open from 7:30 AM to 11 pm, seven days a week.
Fee: The market is open to the public and free to visit – no tickets or fees are required to enter the Spice Souk.
Parking:
There are a few parking options near the Spice Souk in Dubai:
Al Ras Street Parking: This public parking lot is located on Al Ras Street, just a short walk from the Spice Souk. The parking lot is open 24 hours and costs AED 2 per hour.
Gold Souk Parking Building: This is a multi-story parking garage near the Gold Souk, just a short walk from the Spice Souk. The parking garage is open 24 hours and costs AED 4 per hour.
RTA Parking Garage: This public parking garage is located on Al Khor Street, just a short walk from the Spice Souk. The parking garage is open 24 hours and costs AED 2 per hour.
How to Get Around
By car: From Deira, take Al Maktoum Road towards Bur Dubai. Turn left onto Al Ras Street and follow the signs to the Spice Souk
By metro: Take the Green Line and alight at Al Ras Station near the souk.
By bus:
C9 bus from Satwa Bus Station. The C9 bus stops near the Spice Souk. The journey takes about 15 minutes.
27 bus from Gold Souq Bus Station. The 27 bus stops near the Spice Souk. The journey takes about 10 minutes.`
C28 bus from Mamzar Beach Park Terminus. The C28 bus stops near the Spice Souk. The journey takes about 20 minutes.
By taxi: Taxis are plentiful in Dubai and offer a comfortable door-to-door service.
By Water Taxi (Abra): For a unique experience, take an abra (water taxi) across Dubai Creek to reach the souk.
Where to Stay In Spice Souk Dubai
Arabian Courtyard Hotel & Spa
Address: Al Seef Area Opposite Dubai Museum- Dubai – United Arab Emirates
Phone: +971 4 351 9111
Pricing: $$
Book now
The hotel is impeccably clean and well-maintained, and the staff are incredibly friendly and always ready to help. The rooms are spacious and comfortable, and the Arabian-inspired decor adds a touch of charm and warmth.
Plus, you'll never have to worry about staying connected with the free WiFi available throughout the hotel.
Hafez Hotel Apartments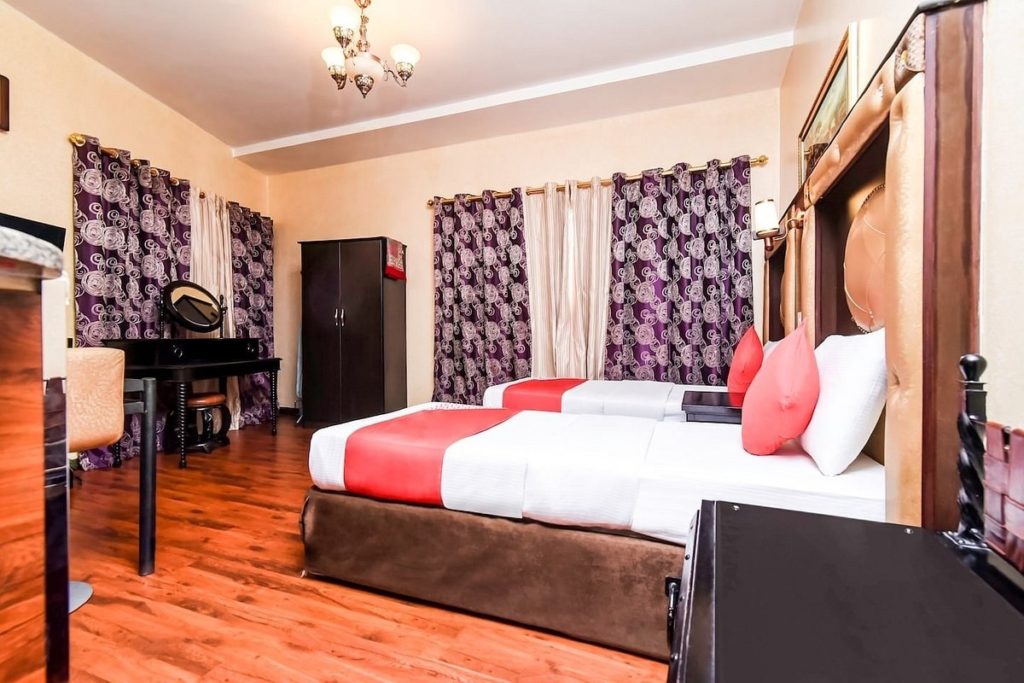 Address: 14 Al Ahmadiya St – Deira – Al Ras – Dubai – United Arab Emirates
Phone: +971 4 235 3222
Pricing: $
Book now
If you're watching your wallet, Hafez Hotel Apartments is a fantastic choice! They may be simply furnished but have convenient kitchenettes and flat-screen TVs.
You'll find everything necessary to whip up your meals in the kitchenette, and rest assured, the bathrooms are clean and well-maintained
Even better, the hotel offers great services like a 24-hour front desk, a laundry service, and a complimentary shuttle to the Al Ras Metro Station. So, you'll have easy access to explore the Spice Souk without breaking the bank.
Ibis Styles Dubai Deira
Address:  Ibis Styles Dubai – Maitha Plaza – Deira – Dubai – United Arab Emirates
Phone: +971 4 492 9999
Pricing: $$
Book now
Ibis Styles Dubai Deira is a gem in the heart of the city! it's a modern hotel with a lively and vibrant design that immediately lifts your spirits.
The rooms are a burst of color, adorned with contemporary decor, creating a refreshing and cheerful ambiance. Don't miss the rooftop pool, where you can unwind while soaking in breathtaking city views.
For fitness enthusiasts, the well-equipped fitness center will keep you on track with your workouts, ensuring you stay energized during your stay.
Where to Eat In Spice Souk Dubai
XVA Cafe
Address: 777X+JXM – Al Fahidi – Dubai – United Arab Emirates
Phone: +971 4 353 5383
Pricing: $$
Website
The cafe is housed in a beautifully restored traditional Arab building, and the interior is decorated with traditional Arabic furniture and artifacts.
The menu features a variety of Middle Eastern dishes, including mezze, hummus, baba ghanoush, and grilled meats. The cafe also has a wide selection of teas, coffees, and pastries made with fresh, high-quality ingredients.
Arabian Tea House Restaurant & Cafe – Al Fahidi
Address: Al Fahidi St – Bur Dubai – Al Fahidi – Dubai – United Arab Emirates
Phone: +971 4 353 5071
Pricing: $$
Website
Arabian Tea House Restaurant & Cafe – Al Fahidi is a restaurant that celebrates the rich culinary heritage of the UAE. The menu is a delightful mix of Arabic and Emirati flavors, prepared using fresh and locally-sourced ingredients.
The decor is also an ode to Emirati culture, with Arabic-inspired interiors and cozy seating areas. You can savor your meal indoors or opt for an al fresco dining experience in the serene outdoor seating area. You simply must try the tea at Ibis Styles Dubai Deira. It offers a truly unique and authentic dining experience in Dubai.
Mumtaz Mahal Indian Speciality Restaurant
Address: Arabian Courtyard Hotel and Spa – Al Fahidi St – opp. Dubai Museum – Al Fahidi – Dubai – United Arab Emirates
Phone: +971 50 450 3794
Pricing: $$-$$$
Website
Mumtaz Mahal Indian Speciality Restaurant is a popular Indian restaurant located in the heart of the Spice Souk in Dubai. The restaurant is named after the famous Taj Mahal in Agra, India, and the interior is decorated in a traditional Mughal style.
The menu features various Indian dishes, including tandoori chicken, butter chicken, biryani, and naan. The prices are reasonable, and you can get a great meal for a decent price.
What to Do in Spice Souk Dubai
Immerse in the Aromatic Atmosphere
The Dubai Spice Souk is a sensory overload in the best way possible. You're hit with a wall of earthy, spicy, and sweet aromas when you step foot in the souk. The air is thick with the scent of a hundred other spices from all over the world.
Learn the Art of Bargaining
Shopping at Dubai Spice Souk exposes travelers to Arab-style marketplaces where goods are bought and sold. Bargaining is a part of the traditional shopping experience in Spice Souk.
As enthusiastic shoppers try to convince merchants to give them the best possible price. Begin by offering about 50% off the original price and gradually work your way up
Discover Traditional Remedies
You'll discover a fascinating world of spices, each with its traditional medicinal uses. Exploring these spices' healing properties and age-old remedies is a worthwhile journey.
One spice that stands out is Chamomile. Known for its calming and relaxing properties, Chamomile has been used for centuries to soothe the mind and body. It's a popular choice for promoting better sleep and relieving stress.
Indeed, among the spices found at the souk, you might also encounter those that release menthol fumes and essential oils. These aromatic elements offer a whole new dimension to the experience.
Admire Unique Architecture
As you wander through the enchanting souk, don't forget to marvel at the captivating traditional Arabic architecture surrounding you.
The buildings with intricate wooden lattice screens and elegant wind towers exude a unique charm, transporting you to a bygone era.
The Spice Souk is a testament to this architectural beauty, boasting whitewashed walls and inviting wooden doors that beckon you to explore further. The blend of simplicity and elegance in its design creates a captivating ambiance.
As you stroll along, you'll notice traditional Islamic architectural elements gracing the souk's landscape, with graceful arches and majestic domes that add a touch of grandeur to the surroundings.
What to Buy in Spice Souk Dubai
Saffron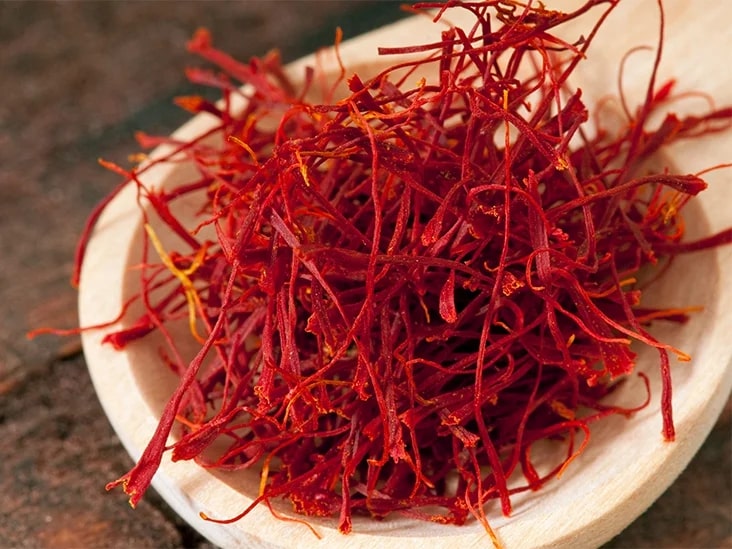 Saffron, the world's most expensive spice, is a must-buy at the Spice Souk. Known for its vibrant color and delicate flavor, it adds a touch of luxury to your culinary creations.
Cardamom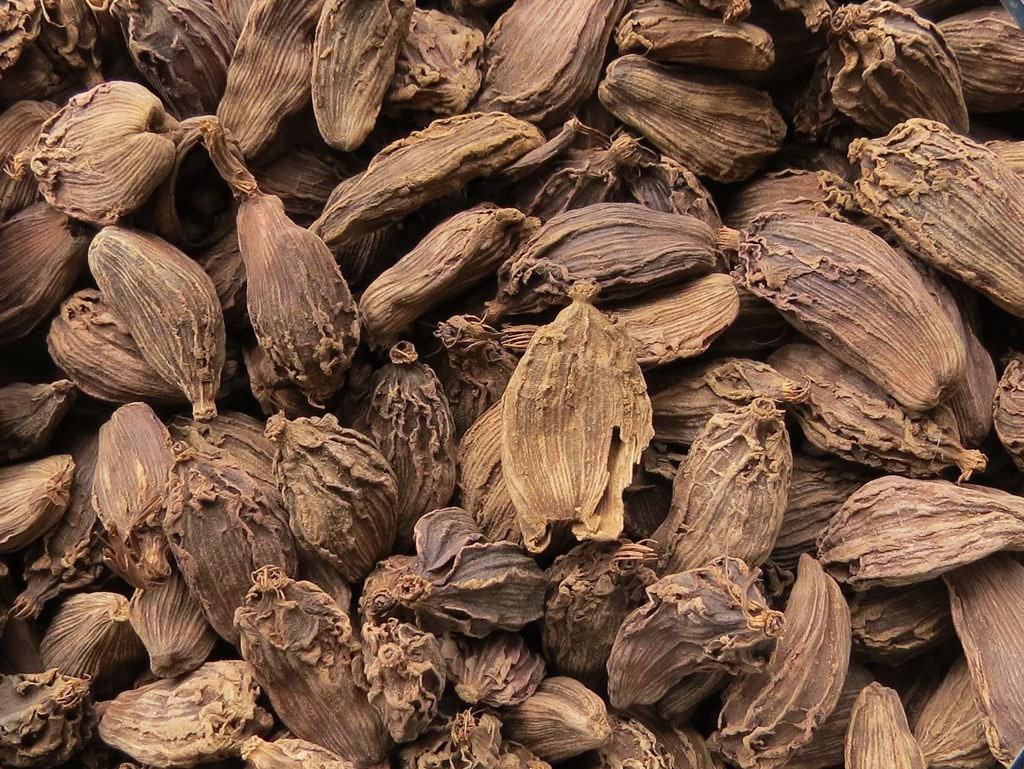 With its sweet and spicy notes, Cardamom is a versatile spice used in both savory and sweet dishes. Buy whole pods or ground cardamom for a delightful addition to your kitchen.
Cinnamon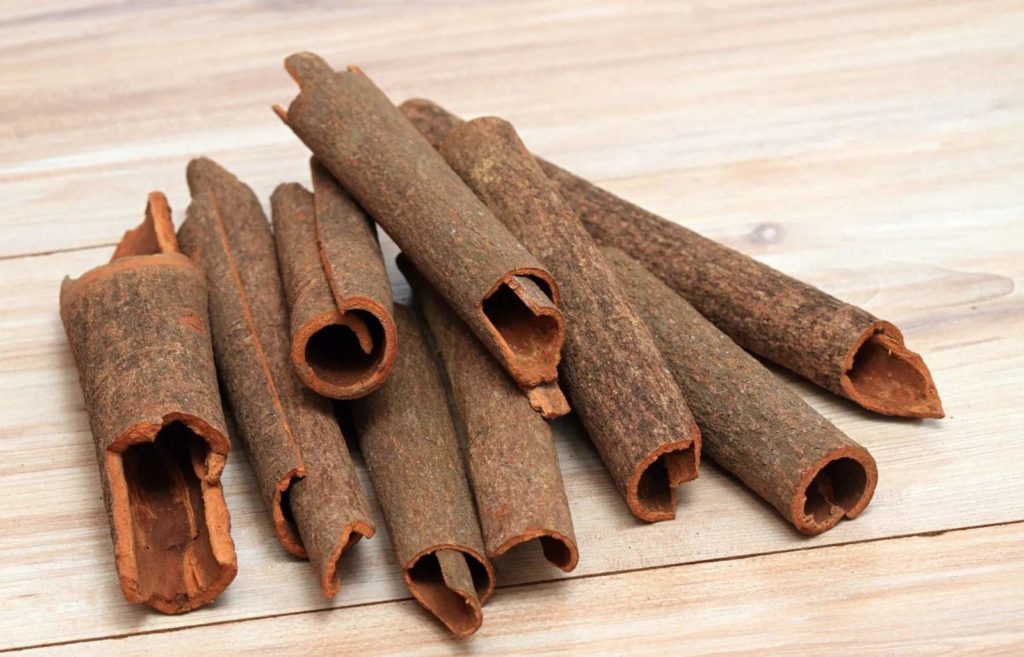 Embrace the warm aroma of cinnamon, which is ideal for enhancing the taste of desserts, baked goods, and hot beverages.
Turmeric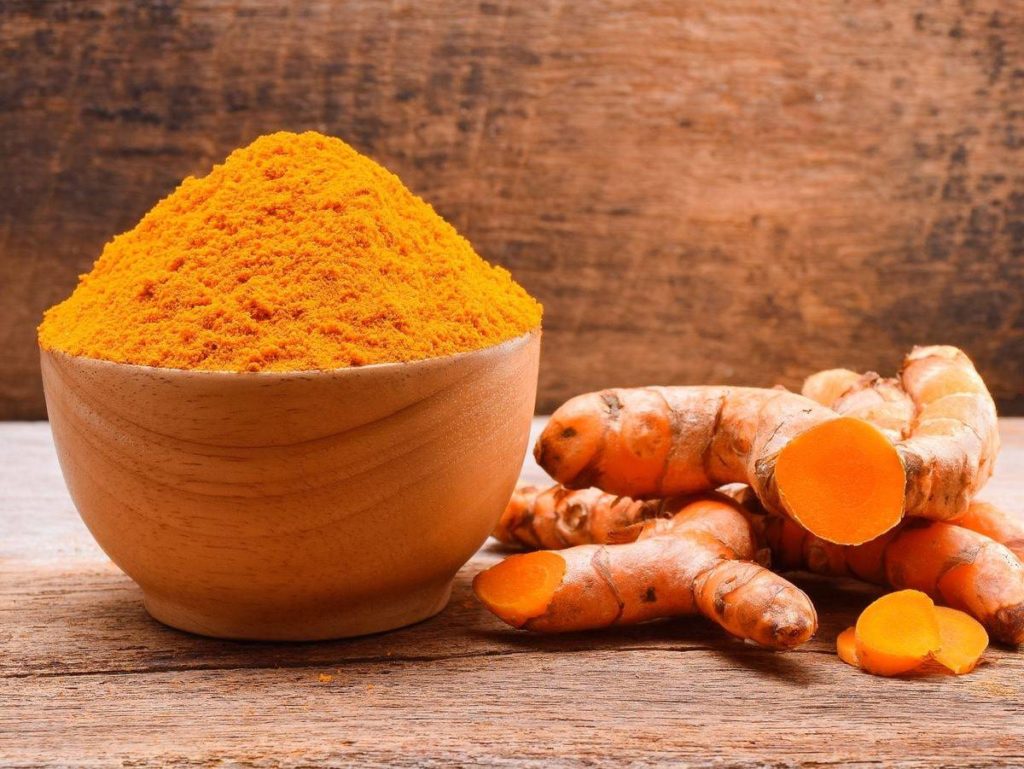 Turmeric, renowned for its health benefits, can be purchased as a ground powder or in its natural root form. It adds a beautiful golden hue to your dishes.
Sumac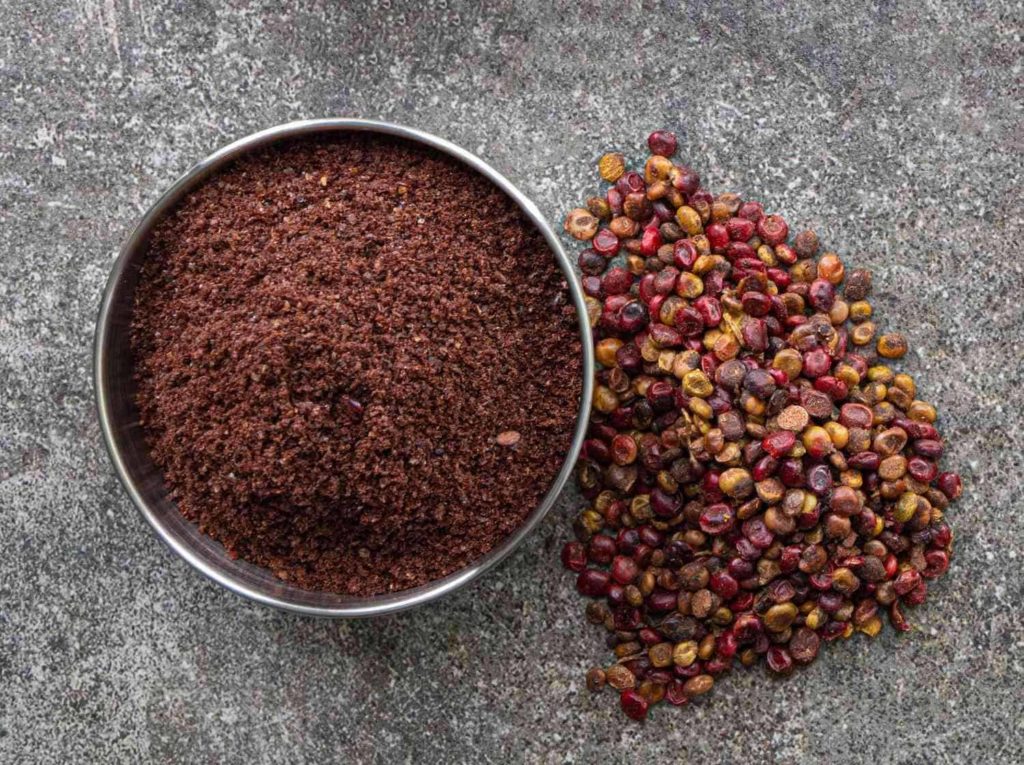 With its tangy taste, Sumac complements salads, grilled meats, and vegetarian dishes. Experience the unique flavor it brings to your meals.
Za'atar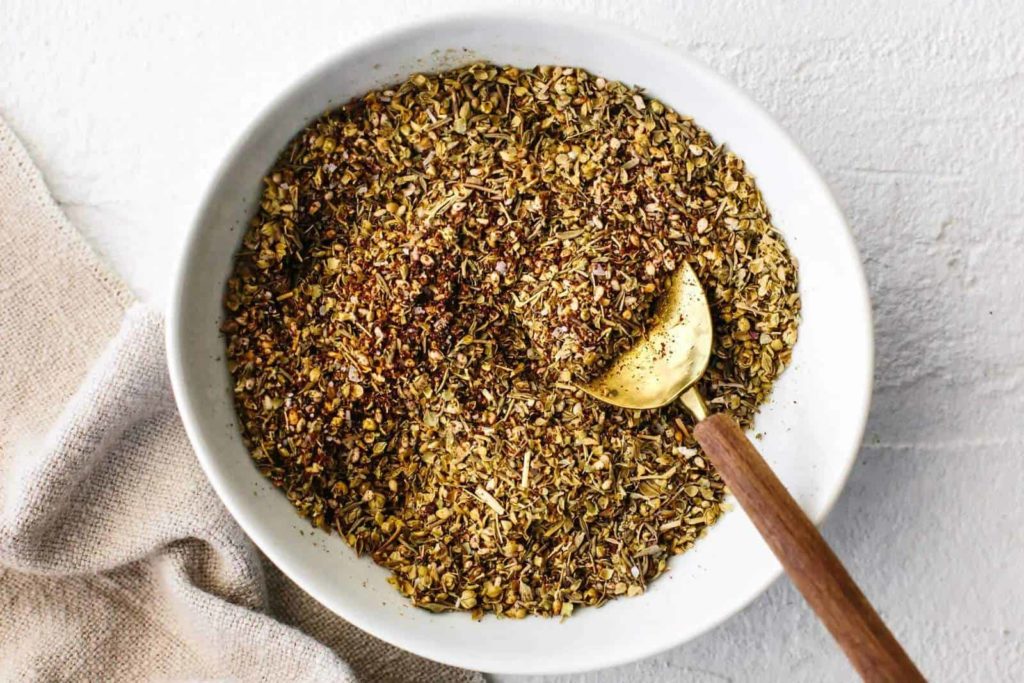 Za'atar is a traditional Middle Eastern spice blend that combines thyme, sesame seeds, and sumac. Sprinkle it on bread or use it as a seasoning for a delightful twist.
Tips or Reminders When Going to Spice Souk Dubai
Bargain with a Smile: Bargaining is a common practice in the spice souk, so don't hesitate to negotiate the prices with the shopkeepers. However, remember to do it with a friendly and respectful attitude.
Bring Cash: While many shops may accept credit cards, having some cash on hand is always a good idea, especially when dealing with smaller vendors.
Sample Before Buying: Don't be shy to ask for samples before purchasing. This will help you ensure the quality and flavor of the spices you're interested in.
Check for Quality: The spice souk offers various spices, herbs, and dry fruits. Inspect the products carefully for freshness and quality before buying.
Dress Modestly: Dubai is a Muslim country, and while it's a more liberal city compared to other parts of the region, it's respectful to dress modestly. This means covering your shoulders and knees and avoiding anything too revealing.
Be Mindful of Customs: Some spices may not be allowed or have restrictions in your home country. Check customs regulations to avoid any issues when returning home.
Explore Nearby Sights: The spice souk is located in the vibrant old part of Dubai, so take the opportunity to explore other nearby attractions like the gold souk and Dubai Creek.
Store Spices Properly: Once you purchase your spices, store them in airtight containers in a cool, dark place to maintain their flavor and freshness.
Enjoy the Experience: The spice souk is a sensory delight with its aromatic spices and bustling atmosphere. Take your time to soak in the experience and savor the rich cultural ambiance.