Dubai is known for offering intriguing possibilities and cultural experiences. As you plan to visit this enchanting oasis in the desert, you must know local regulations, especially when indulging in alcoholic beverages.
In this comprehensive guide, we will delve into the world of liquor consumption in Dubai, demystifying the rules, outlining the process of obtaining a liquor license, and revealing the best places to enjoy a drink.
Are you allowed to drink alcohol in Dubai?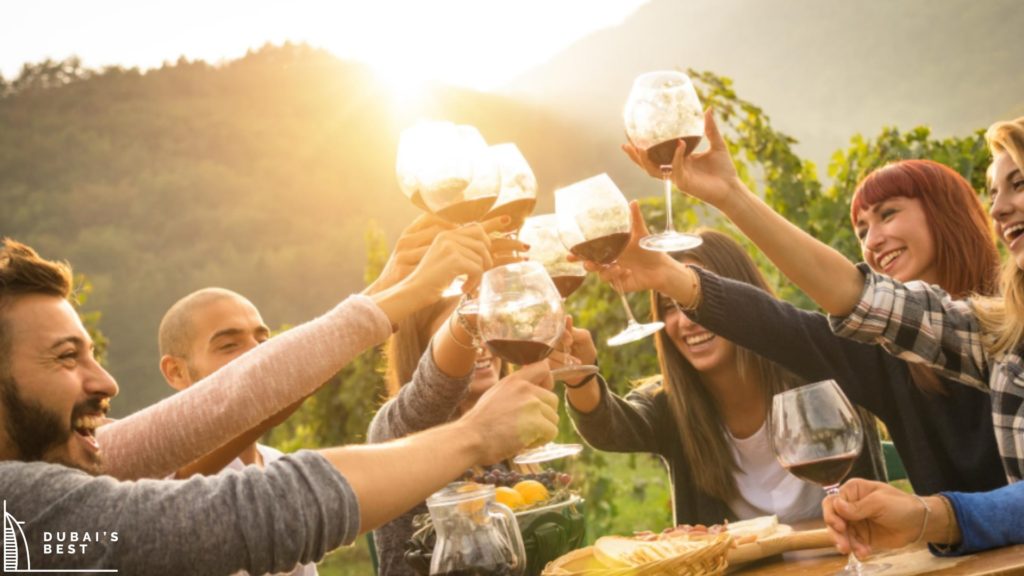 Alcohol consumption is allowed in Dubai, but it's limited to licensed premises that include hotels, restaurants, bars, and clubs.
If you want to enjoy a drink in Dubai, you need to know the rules and regulations that govern alcohol consumption in this city. You're prohibited from drinking alcohol in public places like beaches, parks, or streets.
You also need an alcohol license if you want to buy alcohol from stores in Dubai. Tourists can get a temporary 30-day alcohol license to buy alcohol from liquor stores during their visit.
However, you should be careful not to drink too much or cause trouble. Public drunkenness, drunk driving, or drinking in non-licensed areas are serious crimes that can lead to jail time. Therefore, you should drink responsibly and respect the local culture and laws when you're in Dubai.
Alcohol Laws in Dubai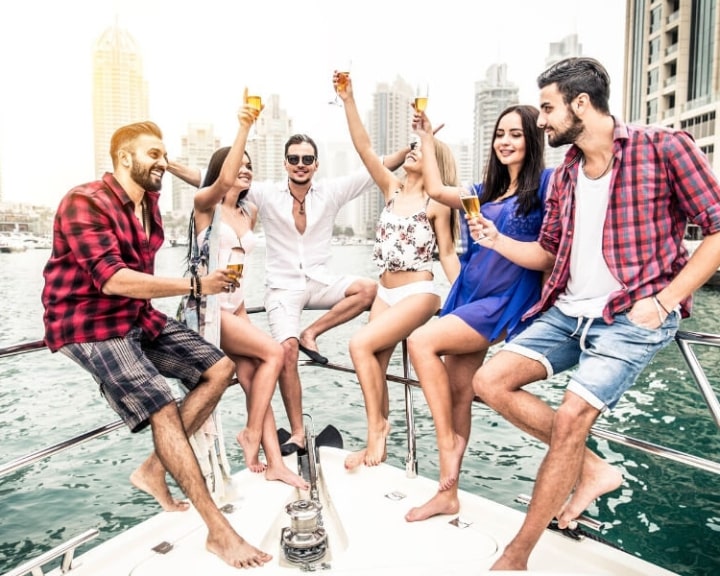 The UAE President, Khalifa bin Zayed Al Nahyan, issued a new law that changes some parts of the country's Penal Code. The Federal Decree By-Law No. 15 of 2020 updates the rules on drinking, owning, or selling alcoholic drinks in the UAE.
According to the law, people can drink, own, or sell alcohol in certain situations and places other laws allow. This change is part of a bigger plan to make the UAE more attractive to tourists and foreigners.
While alcohol is not entirely prohibited in Dubai, it's heavily controlled. Residents and tourists can consume alcohol within designated areas, such as licensed hotels, restaurants, and bars.
These establishments can serve alcoholic beverages to individuals above the legal drinking age.
It's worth noting that public intoxication, driving under the influence, or consuming alcohol in non-designated areas are serious offenses.
Penalties for such violations can range from hefty fines to imprisonment, depending on the severity of the crime.
If you're caught drinking without an alcohol permit, the punishment includes imprisonment for six months or a fine of AED 5000 or both.
How to drink alcohol in Dubai legally?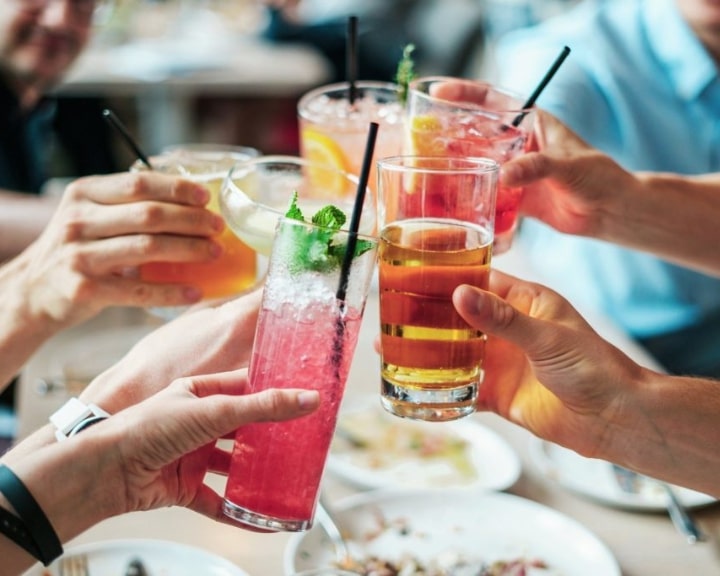 Dubai adopts a zero-tolerance policy towards drinking and driving. It's important to note that these rules are strictly enforced, and violating them can lead to severe consequences.
However, these are the essential requirements to be able to drink alcohol in Dubai:
Be at least 21 years old
Drinking in a licensed venue, such as a hotel bar or club.
And these are the things not to do when drinking alcohol in Dubai:
It's illegal to drink on the street or in any public place
It's illegal to be drunk in a public place
It's illegal to drive after drinking
Drivers must not drink. Tolerance is zero and is considered a serious criminal offense. You risk up to AED 30,000 in fines (approximately USD 8,000) and up to 3 years in prison
So, if you're planning to drink alcohol in Dubai, make sure to do so responsibly and within the confines of the law. 
Alcohol Licence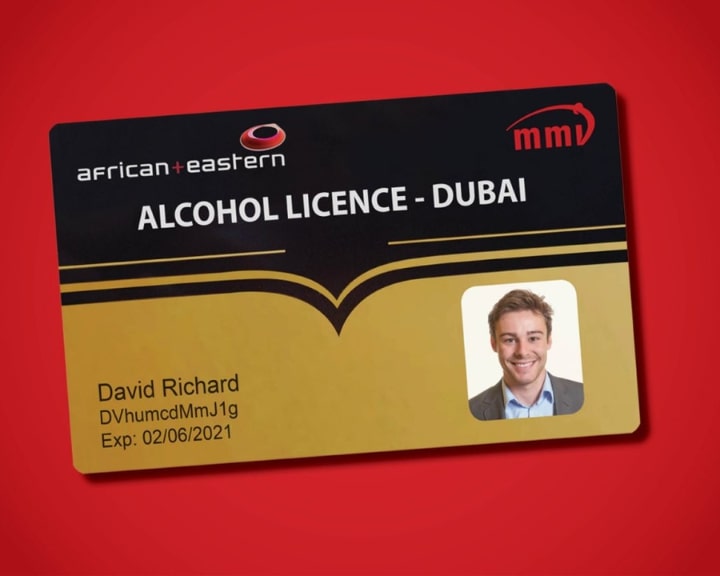 The legal framework governing liquor licensing in Dubai is Law No. 999 of 1972 (the 'Liquor Control Law').
Several provisions also relate to the consumption, advertisement, and sale of alcohol in Dubai (e.g., Penal Code, advertisement laws, taxes and tariffs laws, etc.). Liquor licenses in Dubai are issued by the Dubai Police General Headquarters (DPGH).
There are four types of liquor licenses in Dubai:
Type A: License to import liquor
Type B: License to sell liquor to third parties from a shop or warehouse
Type C: License to serve liquor within a hotel, club, or restaurant
Type D: License to purchase liquor.
In addition to these license types, the DPGH may grant a person a license to export liquor outside the Emirate, subject to a specific quota restraint.
Until the summer of 2019, tourists and visitors could not apply for an alcohol license. They could not legally purchase alcohol from liquor shops in Dubai. The situation has changed, and tourists can now apply for an alcohol license.
The measure was introduced to help you to stay on the right side of the law. The permit is temporary and valid for 30 days. The application can be made at any MMI (Maritime and Mercantile International) or African + Eastern shop.
How to Get a Liquor License in Dubai
| | |
| --- | --- |
| Difficulty | Very easy ●○○○○ |
| Time required | Few days |
| Things you need | Passport, Dubai entry stamp, Passport-sized photo, Hotel reservation confirmation(if required), Visa or residence permit (if needed). |
To get a liquor license in Dubai,  prepare the necessary documents, go to an MMI or African + Eastern store, and fill out an application form.
Are you interested in learning more? Let's take a closer look at the steps below! 
Step 1: Prepare the necessary documents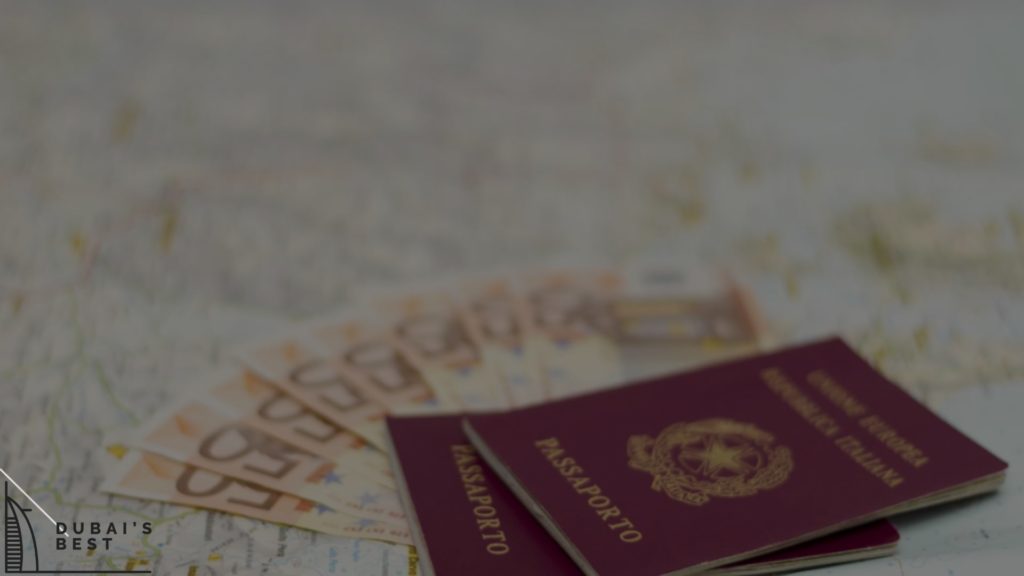 Here are the necessary documents you need to prepare when getting a liquor license in Dubai:

Passport: Your passport must be valid for at least 6 months from the date of application.
Dubai entry stamp: This is to prove that you're currently in Dubai.
Passport-sized photo: The photo must be recent and taken against a white background.
You can also bring the following documents as supporting documents:
Hotel reservation confirmation: This is to prove that you have accommodation in Dubai.
Visa or residence permit: This is to prove that you're legally allowed to stay in Dubai.
Once you have gathered all the necessary documents, you can apply for a liquor license at any MMI or African + Eastern store.
Step 2: Go to an MMI or African + Eastern store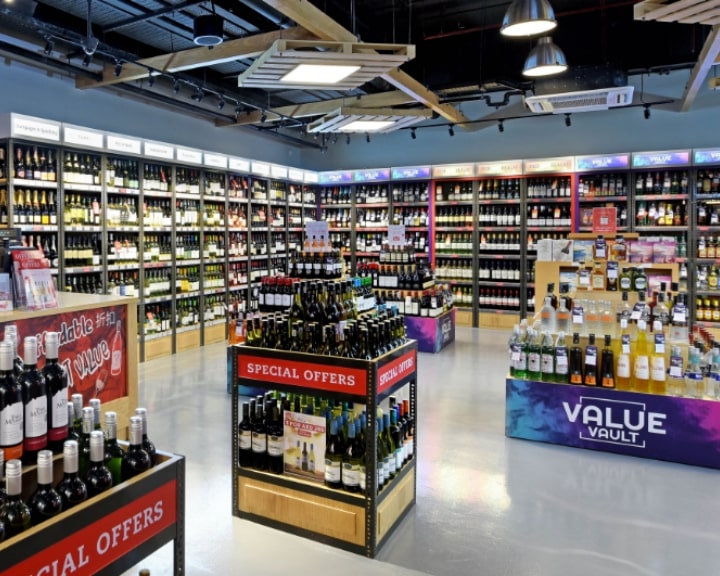 After gathering all essential paperwork, visit authorized outlets to initiate your license application. MMI or African + Eastern stores have conveniently located stores across Dubai, including Bur Dubai, Dubai Mall, and Dubai Creek Harbor.
MMI (Maritime and Mercantile International) and African + Eastern are two of the leading retailers of alcoholic beverages in Dubai.
Both of these alcohol shops offer a wide range of products at their outlets and online stores, and they also provide home delivery of alcohol in Dubai since March 2020. They can also process alcohol licenses for residents and tourists/visitors.
Step 3: Fill out an application form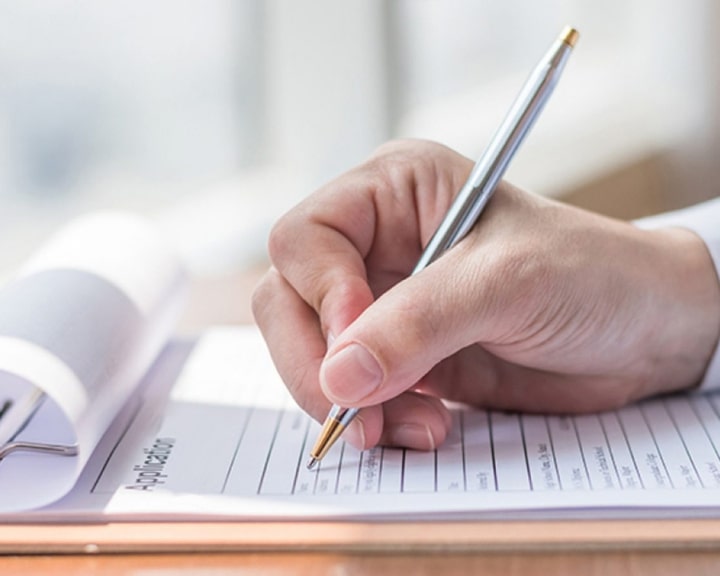 You must fill out an application form when you get a liquor license in Dubai. The application form is available at any MMI or African + Eastern store.
The application form asks for the following information:
Your name
Your passport number
Your date of birth
Your nationality
Your address in Dubai
Your contact details
Your signature
The staff at the store will guide you through the process and help you fill out the application form.
After that, your application will undergo an approval procedure after a few days. Following sanction, you can procure alcohol from any MMI or African + Eastern outlet or through legalhomedelivery.com, presenting your original passport.
No need to worry about the application fee; as of January 1, 2023, liquor licenses in Dubai are now cost-free. This recent regulatory alteration, implemented by the Dubai government, aims to enhance tourism in the emirate further.
Previously, acquiring an alcohol license in Dubai incurred an annual fee of AED 270. This charge was exempted for tourists, who were eligible for a complimentary 30-day alcohol license.
This regulatory shift simplifies and reduces the cost of alcohol procurement in Dubai. Furthermore, it's anticipated to amplify Dubai's tourism sector, allowing more visitors to relish alcoholic beverages during their stay in the Emirates.
Where to Drink in Dubai: Unveiling the Best Spots 
SoBe
Address: W Dubai – The Palm, West Crescent, Palm Jumeirah, DXB
Phone: +971 4 245 5577
Pricing: $$
Website
SoBe is a rooftop bar and restaurant located at the W Hotel Dubai The Palm. It's the only rooftop bar on Palm Jumeirah with 360-degree views of Dubai and the place to enjoy an unobstructed view of the Dubai sunset.
It offers a variety of Chino-Latino dishes and drinks, as well as themed nights and events throughout the week. Some of the popular ones are "Glam", a ladies' night every Wednesday; and "Sunset" , a happy hour every day from 4 PM to 7 PM with 50% off selected beverages.
Zuma Dubai
Address: Podium Level, Gate Village 06 – Al Mustaqbal St – Trade Centre – DIFC – Dubai – United Arab Emirates
Phone: +971 4 425 5660
Pricing: $$$
Website
Zuma is the one of the best bars in the Middle East. It's a Japanese restaurant and lounge that serves exquisite dishes and drinks in a stylish and sophisticated setting. 
The bar area features a large counter with a display of fresh fruits, herbs, and spices and a sake wall with over 40 varieties. Japanese flavors and ingredients, such as yuzu, shiso, and umeshu, inspire the cocktails here.
You can also enjoy live music and DJ sets every night.
Monkey Bar Dubai
Address: Trade Center St – off Sheikh Zayed Road – Trade Centre – Trade Centre 2 – Dubai – United Arab Emirates
Phone: +971 4 210 2566
Pricing: $$$
Website
Monkey Bar Dubai is a fun and funky rooftop bar. On the 12th floor of the 25h Hotel Dubai One Central, Monkey Bar offers panoramic views of the Museum of the Future and the city skyline.
The bar has a tropical vibe with lush plants, colorful furniture, and quirky decor. The cocktails here are tiki-themed and potent, using rum, tequila, and fresh juices. You can also order some Latin American dishes, such as tacos, ceviche, and empanadas.
Rodeo Drive Dubai
Address: Sheikh Zayed Road, Trade Centre, Trade Centre 1, Dubai
Phone: Phone: +971 4386 9617;[email protected]
Pricing: $$
Website
If you're looking for a fun and lively sports bar and restaurant in Dubai, you should check out Rodeo Drive Dubai. It's a Western-themed venue with a mechanical bull, cowboy decor, and live entertainment.
Whether you prefer beers, cocktails, shots, or mocktails, you can find a drink that suits your taste at Rodeo Drive Dubai. There is always something going on at this Western-themed venue, with different weekly events and promotions.
You can join the ladies night, quiz night, karaoke night, or happy hour. You can also listen to live music and DJs. Rodeo Drive Dubai is the place to go if you want to experience the Wild West in Dubai. 
Iris Dubai
Address: Meydan Grandstand – adjacent to the Ticket Sales Office Dubai – United Arab Emirates
Phone: +971 4 334 3355
Pricing: $$$
Website
Iris Dubai is a modern lounge that offers a variety of music, art, food and drinks in a stylish setting.
You can admire the breathtaking view of the city lights, whether you're there for the sunset or the starry night. Their menu offers a wide range of cocktails and mocktails to quench your thirst.
Every night, Iris Dubai features live bands and DJs who play various music styles to match your vibe. You can also enjoy some artistic displays that highlight the work of local and international artists.
Iris Dubai also has an exciting Ladies' Night every Wednesday, where ladies can get free drinks and special deals.