Birthday Celebration Ideas For Offices in Dubai
Who says you can't celebrate a birthday with your coworkers? This special day can be honored at the place you work, provided that the higher-ups have given you a go signal for it, of course.
If you're looking for some suggestions on how to provide a good time for your officemates, we've got you covered!
Best Ideas For Celebrating A Birthday For Offices In Dubai
Some ideas for birthday celebrations in an office are catering, and parties outside of the company. For unique experiences, we recommend trying out Yia Yia for some plate shattering, and doing a company bowling night!
Dinner In The Office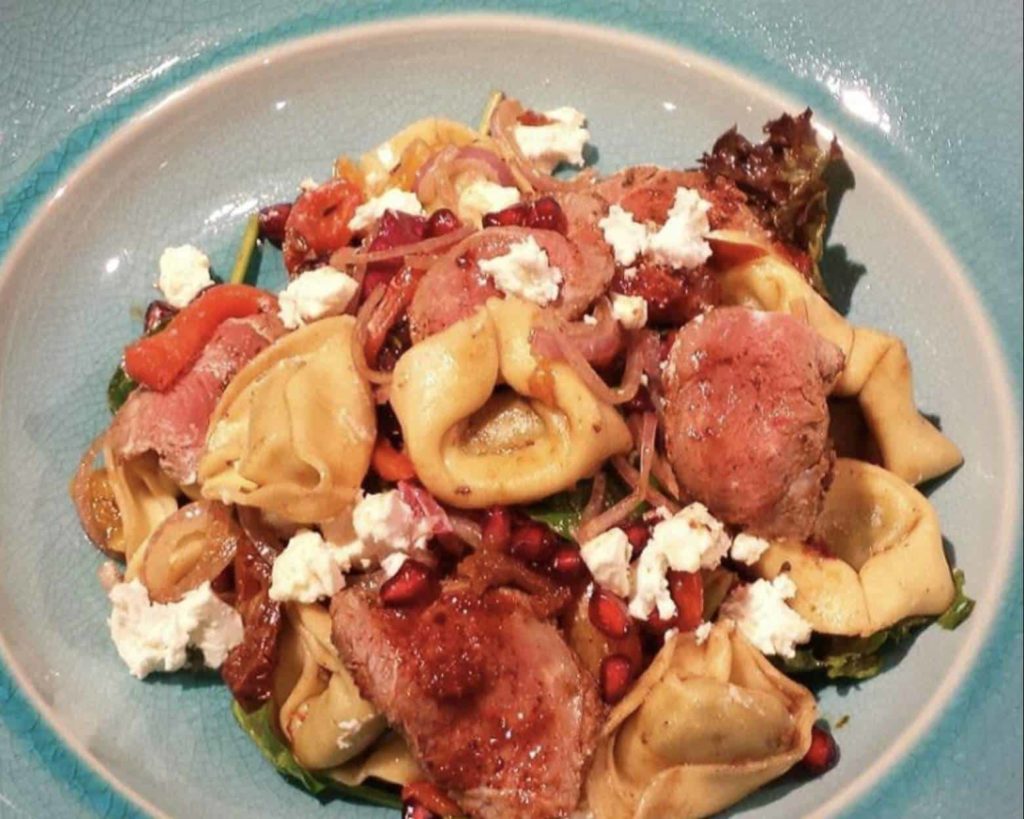 Image credit: The One
Offices can be a great location for a post-work dinner celebration. It doesn't even have to be that fancy!
Dubai is home to various restaurants and establishments that offer catering, which can even include clean-up afterward. You can even rearrange a meeting hall or conference room to make way for tables and chairs.
Establishments like The One have a flexible catering service that allows clients to pick the kind of food they want to be served. Choices include canapes, which are small finger foods of different variations, and full plate-sized dishes.
The cost of catering would depend on the type of food and the number of dishes to be served. We estimate that you'll be paying around AED 50 to AED 500 per person if you decide to hire a caterer.
Naturally, we recommend knowing what kind of food your coworkers will like. Make sure to consider a wide range of dishes that can be palatable to everyone attending the party.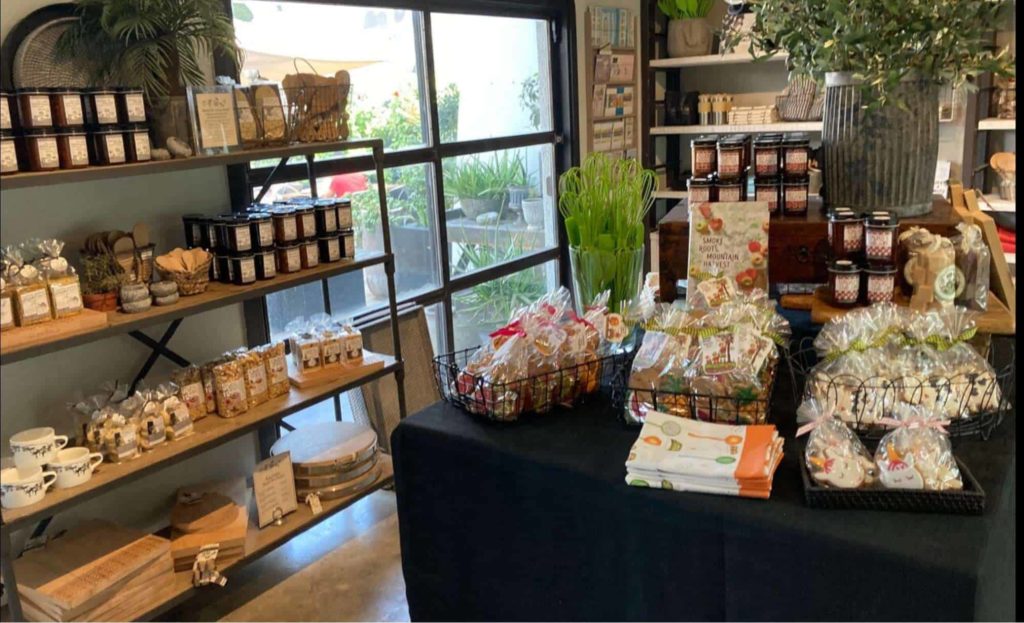 Image credit: Nicholas T, via Trip Advisor
Alternatively, there are cafes such as the Lime Tree Cafe and other coffee shops and brunch areas that cook up gourmet dishes, pastries, and drinks. This could be a great addition to the catering you've pulled up if you want more variety!
Tips on having a party in the office
If you're planning to hold a dinner in the office, we recommend avoiding ordering smelly or pungent foods, as the smell can stay in the location for some time.
On the other hand, there's no harm in just ordering pizza for your coworkers! It can certainly establish a less formal vibe in the office as all of you will just casually speak over said finger foods.
However, don't forget to observe etiquette and proper manners! After all, you're still in the office, right?
We do recommend making sure that everything will be cleaned up and thrown away after though, as grease and stains can make their way to the office furnishings if you're not careful.
Party Outside The Office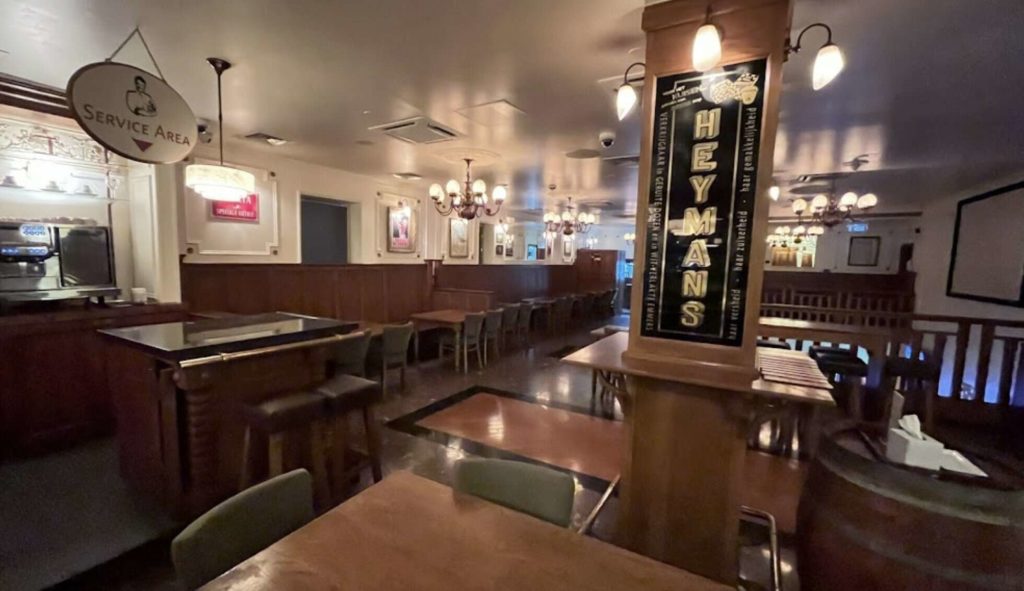 Image credit: GMTR via Google Reviews
If you don't want to do formal event party planning, we've got you covered!
Dubai is home to various outdoor and indoor restaurants that offer area reservations. This is where you can rent a specific section of a restaurant for you and your colleagues. 
This is a great option for office staff who don't want to plan and organize venues and other logistical issues because these places already offer the venue, chairs, and tables, as well as food and drinks.
Some of these places include Festival City's Belgian Beer Cafe, where you can rent an area on their terrace that fits 25 people. Their services also include a three-course meal and a cake for the celebrant!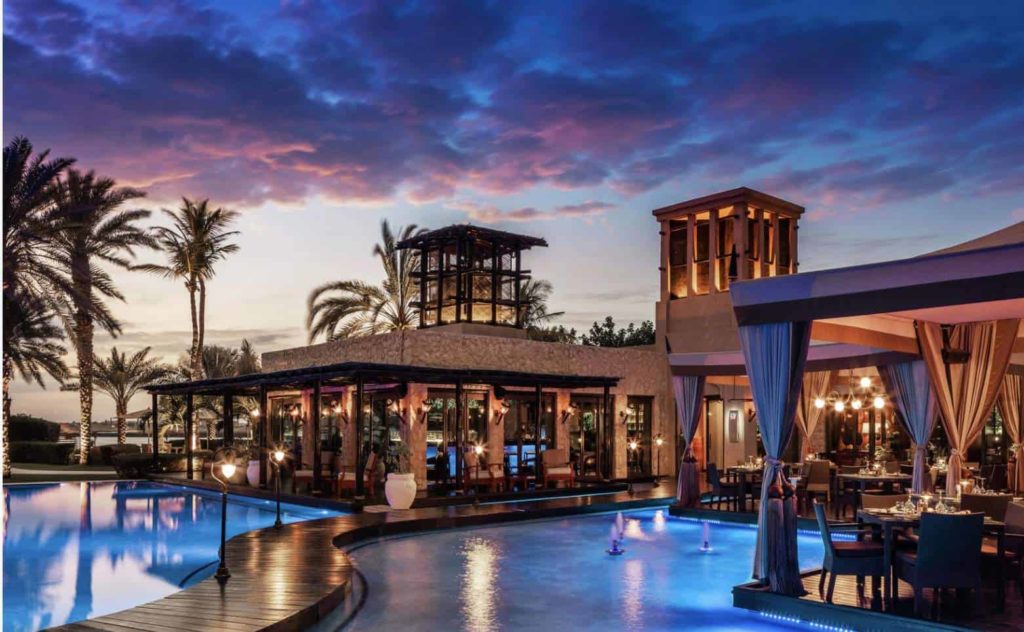 Image credit: One and Only Royal Mirage
Another outdoor option is at the One and Only Royal Mirage, where you can only book it for two hours. However, this place can sit 80 people, and the establishment also offers a DJ for entertainment during the night.
In terms of expenses, we estimate that you will be paying around AED 125 to AED 400 per head, depending on the meal courses you want to be served as well as the number of hours you would need to rent the venue for.
As you will be booking a separate section of a restaurant, we recommend asking at least a week or two in advance before the birthday or day of celebration!
If you and your coworkers will go outside to grab dinner or throw a party, we recommend arriving on time or early.
Additionally, if you're the one organizing or holding the party, we recommend smoothing out things way before the day to avoid any issues.
An Earth-Shattering Dinner Experience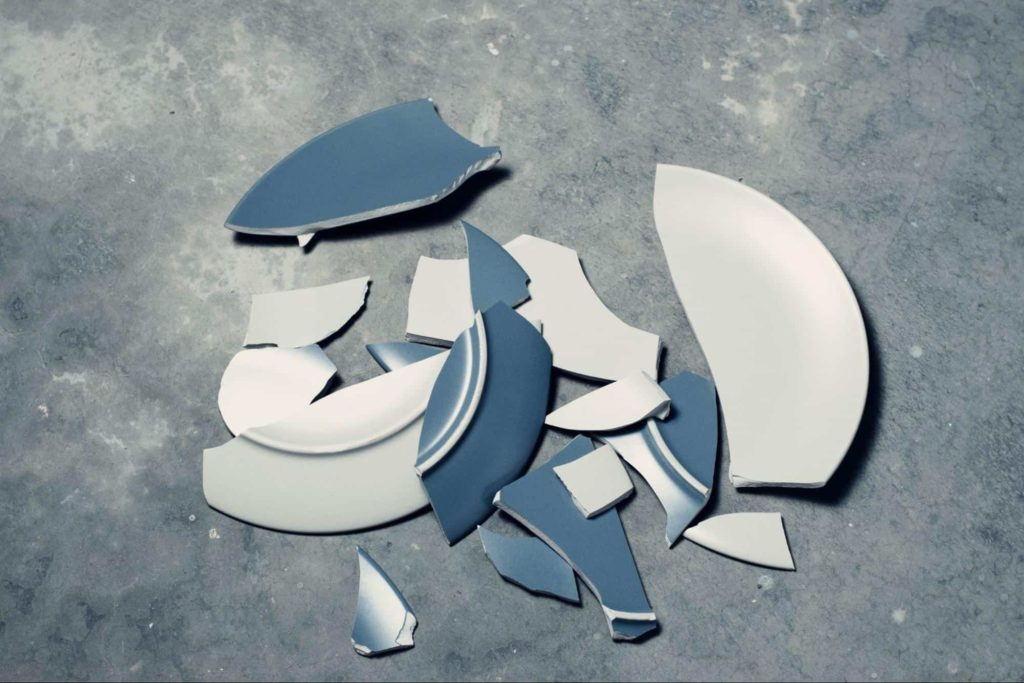 Image credit: CHUTTERSNAP/Unsplash
Now, if you want a memorable experience, we recommend booking a spot on Sunday at Dubai Marine Beach Resort's Yia Yia. On this day of the week, the restaurant offers a unique plate smashing event.

Not only will you be treated to Mediterranean seafood, a live band, and a great view of the resort, but you and your colleagues will also get to release some tension by smashing some plates!

This can be a perfect birthday gift or surprise for an office member of your company. The event is a live plate smashing during the night.
However, we only recommend this option for seafood lovers as well as people who are willing to smash plates for an extra price. It will certainly be memorable, though!
Company Bowling Night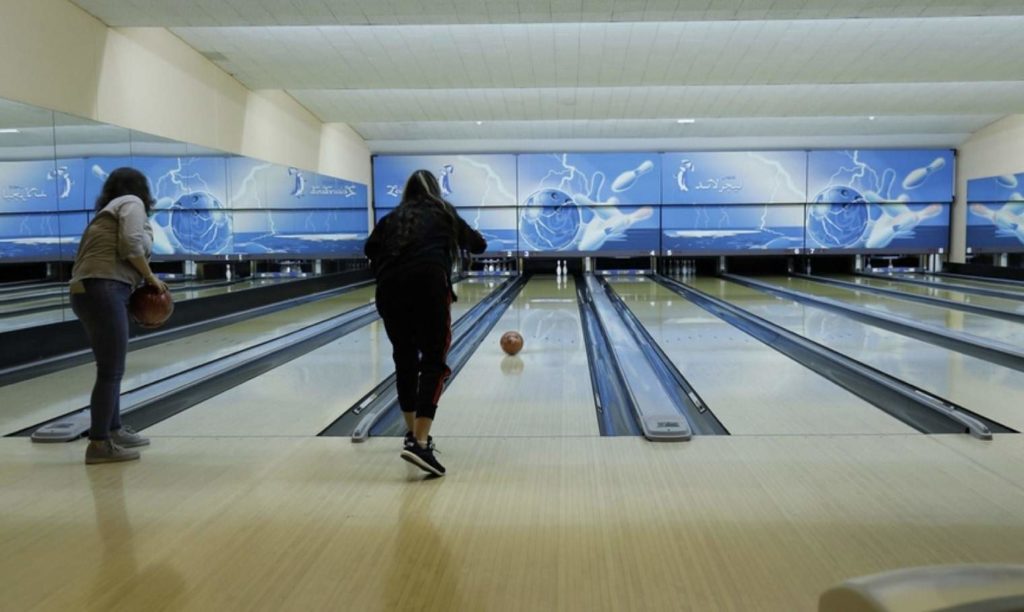 Image credit: Groupon
If you'd like to skip the meals, and would just like to celebrate via an activity, why not hold a company bowling night?
This is a great option for a manager or boss who wants to throw a celebration for their birthday and also hold a team-building activity in one night. Dubai has some places that allow you to rent individual bowling lanes or the entire location. 
An example of this is Al Nasr Leisureland which allows you to rent just a few lanes for AED 100 each, which we think is a good deal.
Each bowling lane can allow six players. If you're with more than that, we recommend renting more lanes so all can play at the same time!
The location is also near some food places if you want to treat your coworkers to a short meal before heading into the alley for some fun rounds of bowling.
When playing, we recommend being courteous. Display a bit of sportsmanship, and avoid instigating fights during playing!
Also, observe the rules of the bowling alley you are in.
BONUS. Company Holiday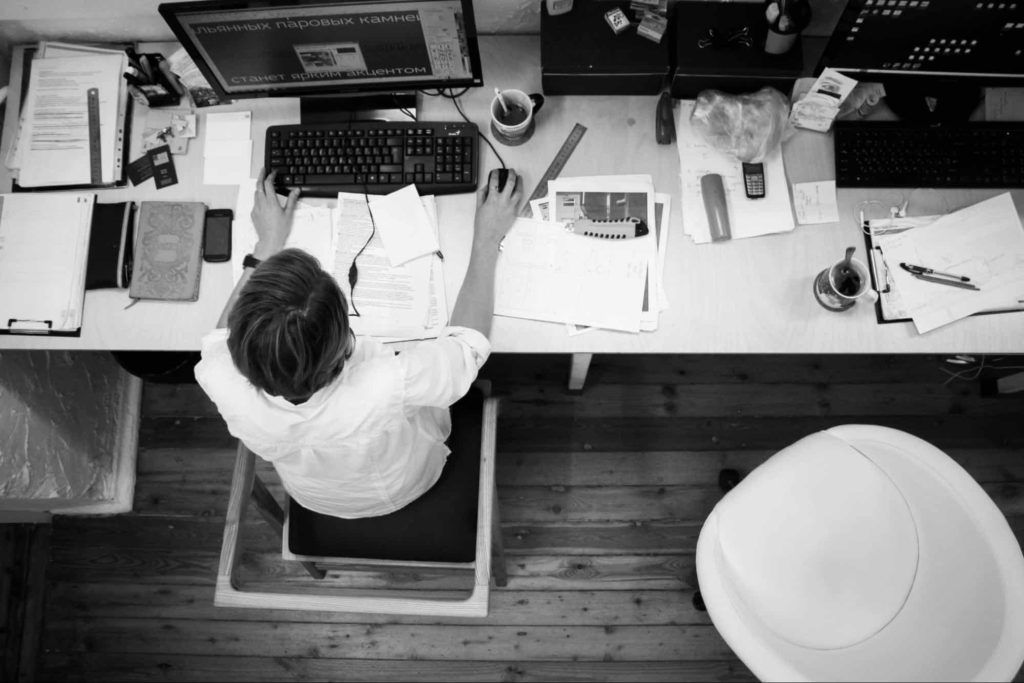 Image credit: Ruslan Berka/Pexels
If you're the boss of your own company, why not give a day off to an employee who's celebrating their birthday? Alternatively, why not set an entire holiday during your birthday for everybody?
Not only will it be a thoughtful gift for them, but it can certainly give them the time off to recuperate and celebrate their special day with their friends and families. This means they can also come back to work ready and motivated to do more work! 
---
We believe that these small suggestions can be of help to you when planning to throw a party to celebrate yourself or a coworker's birthday. In the end, even a simple pizza delivery for the company can also count as a birthday celebration!
However, we do recommend that if you have the extra funds, try organizing any of the ideas we have given. It will certainly be memorable for the celebrant and their officemates!
Related Articles