Best Things to Buy on the Beach in Dubai
Enjoying your trip to the City of Gold? Whether you choose to stay within the sprawling metropolis or unwind on one of their world-class beaches, you can always make the trip memorable with some amazing souvenirs.
Best Souvenirs to Buy on the Beach
With an assortment of stores to buy from along the beautiful blue waters, you can get a whole host of memorable souvenirs like shells, some fun apparel, and even a handful of luxury items from the stores nearby.
So take a stroll with us and see which of these popular souvenir gifts strikes your fancy:
Trinkets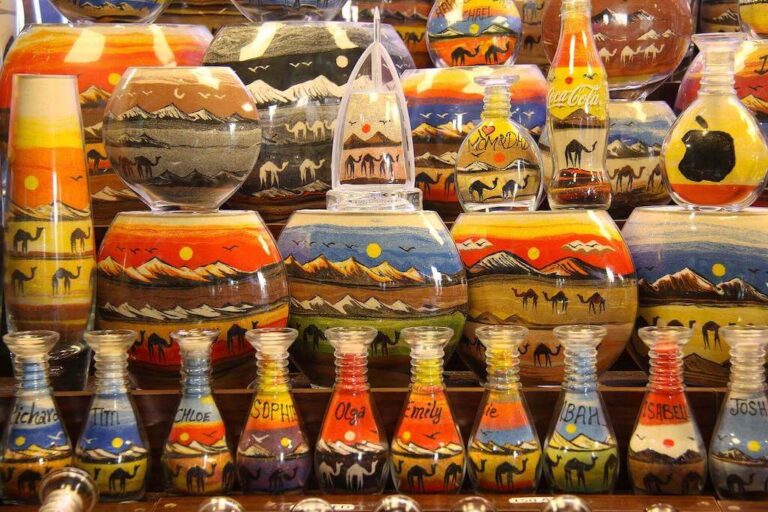 Photo from Hey Explorer
No matter which beach you go to, buying something that reminds you of that destination always makes for a very good gift.

For example, you can always see those small souvenirs that you can buy for cheap and carry easily. These could be simple wooden fridge magnets, bottles filled with sand from the beach, decorative stones, and other small keepsakes.
But we think they make for a great gift because they're affordable, small-scale. They make a good gift to buy in bulk to give to relatives at home or to friends.
When you're strolling down the beach, keep an eye for coloured sand art locals store in bottles. They can be a cute souvenir to take home and the artwork can even be adorned with your name or someone else's for a more personal touch.
Handicrafts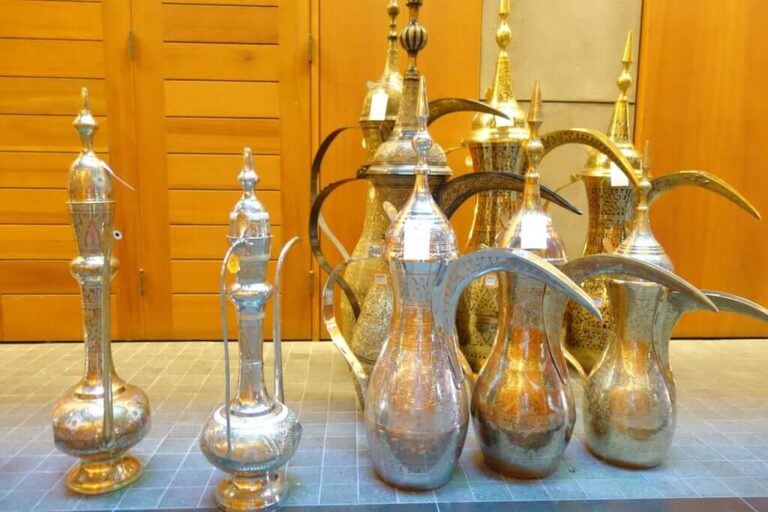 Photo by Abdullah Al Muhairi
Handicrafts and artisan works are always unique items to bring home after a trip from any country. In Dubai, there's a number of items that can fall into this category.
For example, camel decorations are quite popular in the city, given the role the animal plays in the desert. If you look around, you may be able to spot a miniature gold camel adorned with various jewels on the hump.
Also, if you're a big coffee drinker then you may be able to buy a Dallah; a traditional Arabic coffee pot. These are usually purchased with the Finjan, which are small cups you can pour the coffee in.
And if metal items are not your thing, then you can also look at woven handicrafts made from cotton, palm tree leaves, and wool. At the beach, you should be able to get affordable placemats, coasters, fans, and even baskets for carrying your items.
Dried Fruits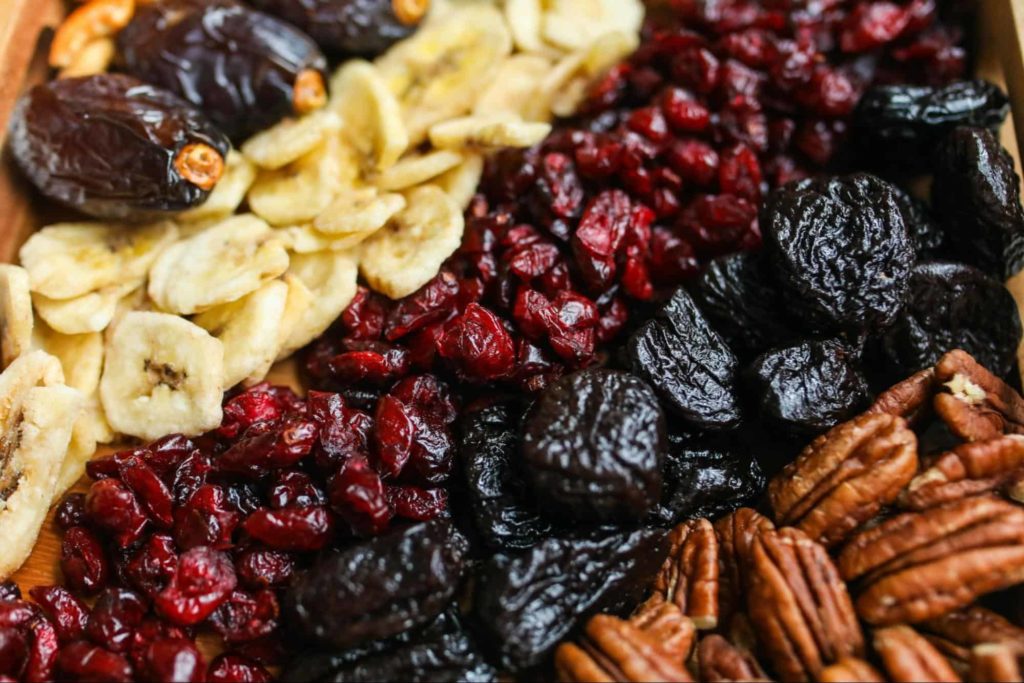 Photo by Polina Tankilevitch
Are you a sweet tooth hunting for a quick, easy snack you can munch on and take home while strolling through the different souks and stalls in Dubai? You might want to stock up on some dried fruits to bring home with you.
Compared to their fresh counterparts, dried fruits are a popular gift tourists bring home since they last very long in their package. You can also get them from all sorts of places such as the Duty Free in the airport, and even on the nearby snack stalls by the beach.
Dates are a very popular fruit served dry in Dubai and you can get a wide array of flavours and textures at a range of different prices. You can get them dry, chewy, as part of a biscuit, and even as a syrup if you love the taste.
Aside from dates, you can also get raisins, figs, and apricots in their dried variants. More specialised snack stores may also carry sweeter candied dried fruits like dried mangoes, pineapples, and cranberries.
Of course, just make sure that you're able to save a pack or two for your loved ones back home. With how delicious these fruits can be, you might just end up finishing them before you get home!
Jewellery
Photo by Tina Nord
Of course, as the City of Gold, you may already think of taking home some inexpensive jewellery from Dubai. However, while it is tempting to browse through the Gold Souk for some nice pieces, beach stores do have their own offering.
Shell-based jewellery made from different mollusk shells and beads are often sold as a form of informal beach wear in seaside stores. They can be quite inexpensive and come in a variety of shapes and colours.
You can get them as necklaces or bracelets. Some smaller shells can also be made into earrings which you can put on if you're interested.
In a way, this is among the oldest forms of jewellery you can get, predating a lot of the metal ones we associate with the luxury purchase today.
Sea Shells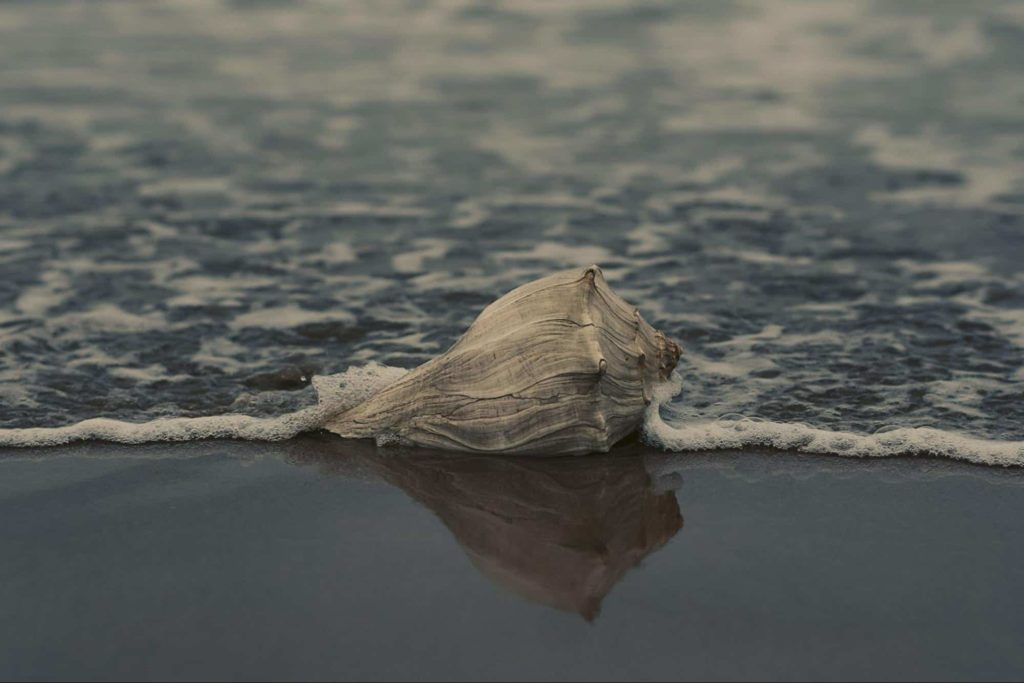 Photo by Alan Cabello
Of course, taking home some seashells as they are instead of as a necklace or bracelet can also be an option. The best part is, it's free so long as you're willing to walk around the beach for a couple of hours.
For those with families, this can even be a fun activity with the kids as they search for discarded mollusk shells or clams that they can bring home with them. It's like a treasure hunt in the sand, only instead of metal, you're looking for shells.
When it comes to shell hunting in Dubai, early morning hours are the best time to go hunting. Anytime between 6:00 AM and 7:00 AM should be good as it's not too hot and the tide would have just changed by then.
Come outside to the Jumeirah Public Beach before 7:00 AM and you can watch the beautiful sunrise while combing the sand for some pristine shells left by the receding waters of the sea.
---
It just goes to show that you can bring home some really cool items from the beach at an affordable price if you just walk around. All you need is a little creativity and your souvenir budget can really go a long way.
A trip to the beach can be quite a highlight of a busy lifestyle so there's no need to be shy. Bring home some of these special souvenirs and share the fond memories with your loved ones back home!