Top 5 Firms for the Best Architects in Dubai
Featured Image Source: Daniel McCullough via Unsplash
Architects are vital in making your house look aesthetically appealing. However, there are so many of them now that choosing just one can turn into quite an undertaking.
We came up with a list of the best architects in Dubai to help you search for the one to realize the home of your dreams.
How Much Do Architect Services Cost in Dubai?
There are many ways that architects charge for their services. See our table below for the typical architect rates in Dubai at the moment.
| | |
| --- | --- |
| Initial plan drawing | AED9,000 – 37,000 |
| Per square meter | AED70 – 400/sqm |
| Hourly basis | AED300 – 1,200/hour |
| Percentage of construction cost | 5% to 25% |
The Best Architects in Dubai
We shall now proceed with our roundup of the best architects in Dubai!
Be sure to read on after the list for our guide on choosing the best architect for you.
1.   Dewan Architects & Engineers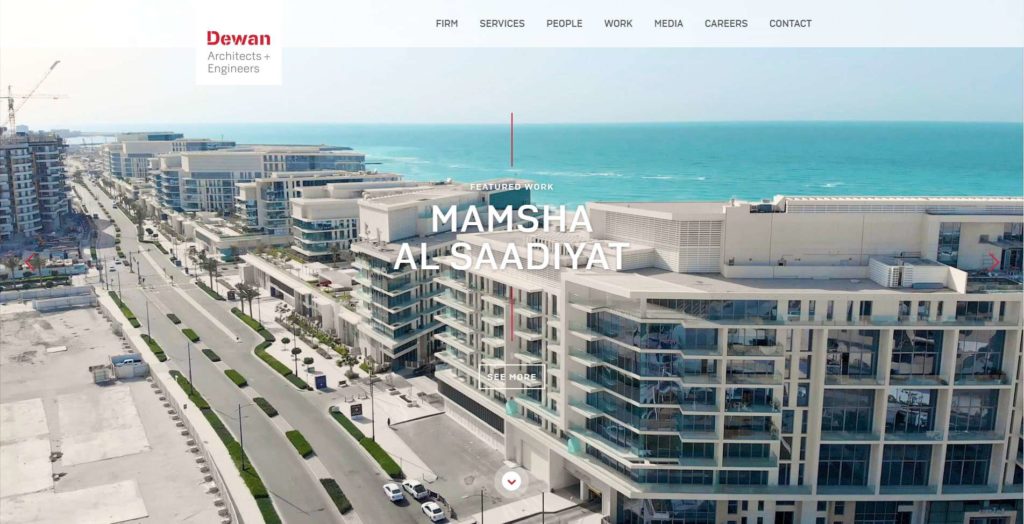 | | |
| --- | --- |
| WEBSITE | https://www.dewan-architects.com/ |
| ADDRESS | Dubai Design District Building 5 B, 4th Floor, Dubai, UAE |
| CONTACT DETAILS | +971 4 2402010 |
| OPERATING HOURS | Sunday – Thursday: 8:00 AM – 6:00 PM |
Dewan Architects & Engineers is one of the most well-known local architect firms in Dubai, thanks to its founders' extensive involvement in many of the region's major projects.
The firm has been in operation since 1984, garnering strong influence in the region for being well-accomplished local talent in the field of architecture. This makes them highly capable of identifying the best design for your projects based on current trends in Dubai.
What really caught our eye in Dewan Architects & Engineers is their "holistic approach" with every client. When you become a client of theirs, you receive not just their best in architecture but also in other fields including engineering, interior design, and sustainability.
Their services are all neatly packaged with their use of the latest and greatest in design technology. They even use highly immersive VR tech to let you know what their proposal would look like in person.
Due to their popularity in Dubai, though, you may have to be patient behind a long line of clients who also seek the firm's services.
Once you're next in line, you'll see why Dewan Architects & Engineers is one of the best architect firms in Dubai.
4 decades of experience
Versatile service offerings
Latest design technology
Hard to avail of services due to local demand
Customer Reviews
Nabeel Khan praised this firm for their work:
"Amazing Company with very good Architectural Designs."
Mahmoud Charif commended the overall experience with Dewan Architects & Engineers:
"Reputable and respectable company with nice and humble people and good working environment."
2.   JT & Partners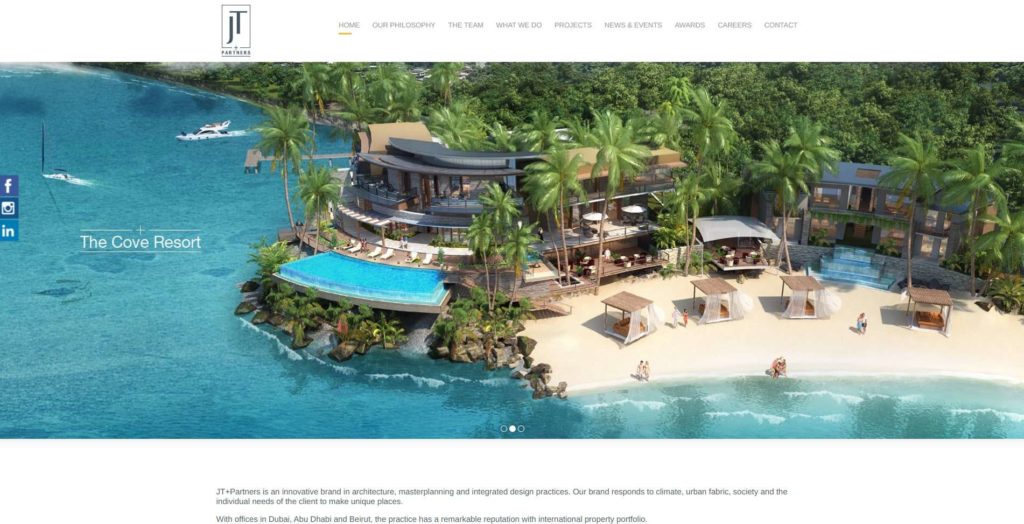 JT & Partners is a firm that concerns itself with "big dog" projects, something which may prove interesting to you if you likewise have a large building project in your hands.
We say this because their portfolio consists mostly of large-scale work. Many of their projects are larger than your average building, and all show off their skills in master planning.
Examples include not just massive business and commercial buildings but also hospitality designs, especially resorts including The Starfish Resort, Red Sea Island Resort, and The Black Coast Resort.
With works of such scale, they're very sensitive to the wants and needs of their clients to make sure that their plans are correct and to the point. This may prove very helpful if you're quite unsure of what you want your final product to look like.
This is assuming, however, that you have a large building project in your hands. As we mentioned earlier, JT & Partners set its sights mostly on large-scale projects, which means that smaller projects tend to be neglected.
Fortunately, this doesn't happen all the time, and they do accommodate projects of a smaller scale than they've dealt with. In any case, regardless of the size of your building, we highly recommend that you pick JT & Partners as your firm of choice.
Highly skilled in large-scale master planning
Experienced in planning hospitality designs
Flexible, dedicated staff
Not focused on smaller projects
Customer Reviews
Here's a review from Elie Maalouly:
"Very Professional team. Delivering local and international projects at a high level of expertise. From Architecture, urban design, master planning to engineering, JT+Partners reveal their competence and capability to fulfill their client's requirements. Amazing work environment and atmosphere where all colleagues act like one family. Everyone hand in hand support each other in order to achieve the best."
And another from Dwin N:
"Having fun with the freak architects of Dubai!"
3.   Wanders Wagner Architects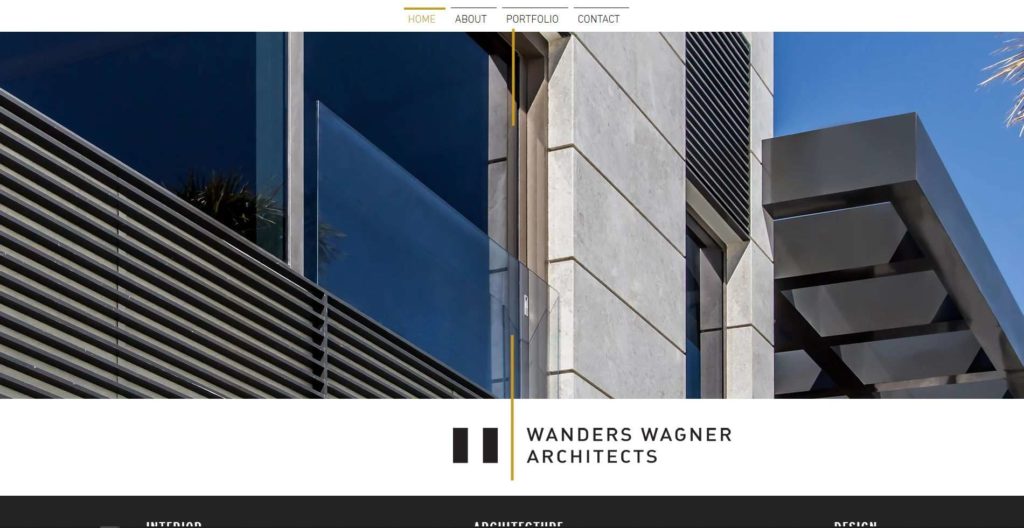 Wanders Wagner Architects is a relatively new architect firm in Dubai that brings a lot to the table.
Its founders were born in Germany and well-versed in various aspects of European architecture, which is worth noting if you're looking for a Gothic or Renaissance-type of design for your building.
While they're capable of that, they currently specialize in modern architecture with a tinge of European aesthetics. Regardless, this firm is excellent for those who want their building designed with expertise.
Luckily for private villa and residence owners, Wanders Wagner Architects are primarily focused on housing projects nowadays. Their previous works feature simple, clean designs that may cater to those with a minimalistic taste.
Should you find long years of experience a strong factor in your search, you may turn away from Wanders Wagner Architects, however, given that they only set up shop in 2013.
Despite that, Wanders Wagner Architects is a fantastic pick for the ultramodern enthusiast.
European expertise
Modern architecture
Focus on private villas
New to Dubai compared to other entries
Customer Reviews
Mariejoe Raidy, a satisfied client, gave a brief review:
"creative, professional, reliable."
After 4 years of working with Wanders Wagner Architects, Avak Avakian gave a glowing recommendation
"I've worked with Wanders&Wagner on several projects over the past 4 years and their team of architects have been absolutely exemplary from initial design till execution. I could not recommend them enough!"
4.   RMJM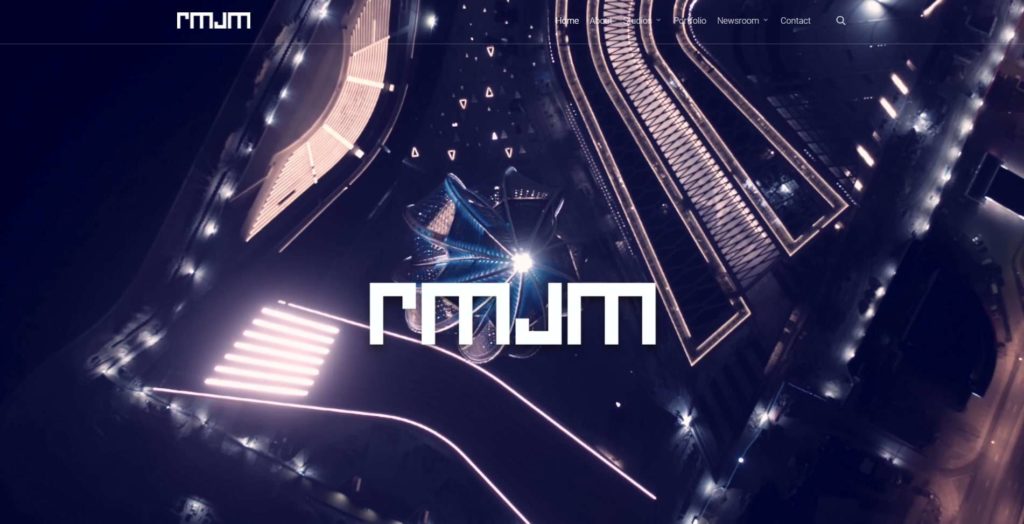 WEBSITE
https://rmjm.com/
ADDRESS
Office 501, 5th Floor Building 4 Dubai Design District, Dubai, UAE
CONTACT DETAILS
+971 4 5638888


[email protected]

OPERATING HOURS
Sunday – Thursday: 9:00 AM – 6:00 PM
Headquartered in England, RMJM is one of the largest architecture firms in the world. It's also set up shop in Dubai.
It boasts 6 and a half decades of experience, during which time its architects have evolved to specialize in various fields of architecture.
Their most impressive feat was being the first to be commissioned by Dubai's ruler at the founding of UAE as the main consultant for architecture in various major buildings. Their work includes Dubai International Financial Centre and Dubai International Convention and Exhibition Centre.
In terms of residential and commercial architecture, RMJM also came up with the award-winning designs for multiple buildings such as Dubai Tower Doha, The Jewels Dubai, and Silverene Dubai Marina. Overall, they're well-versed in practically all things urban residential and commercial.
Having that said, it's difficult to avail of their services if you want a house architect, as they're mostly preoccupied with major projects like the ones we mentioned.
But if you set your negotiations well — which usually includes a big wad of cash — we definitely recommend RMJM as one of the best architect firms in Dubai.
65 years of global expertise
Recognized by Dubai government
Impressive commercial portfolio
Doesn't focus on home architecture
Customer Reviews
Raymond Crane was greatly impressed with RMJM's overall expertise:
"Dedicated staff. Local knowledge combined with international experience is a winning combination"
Former client Zaheer Abbas Karim said:
"A world class design firm in the heart of Dubai's Design District!"
5.   RAW-NYC Architects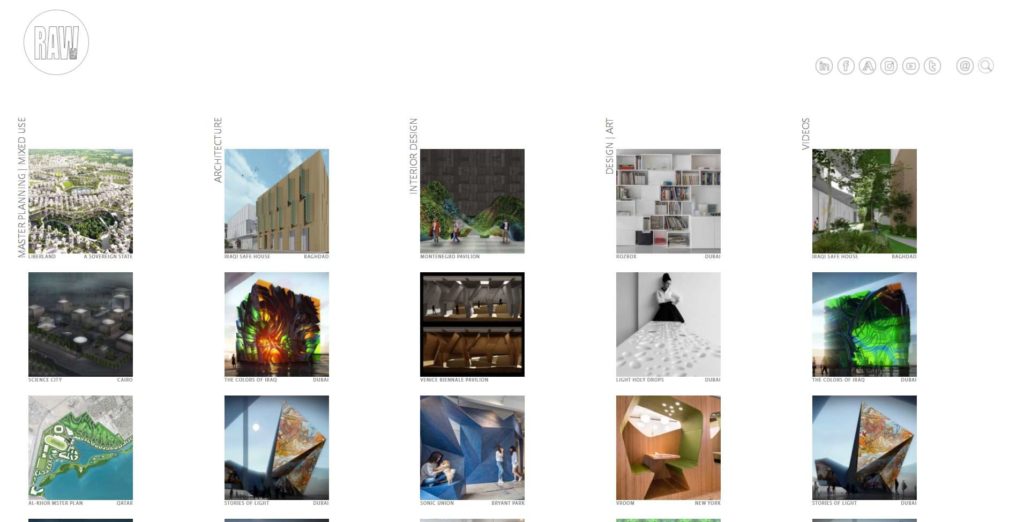 WEBSITE
http://www.raw-nyc.com/
ADDRESS
Dubai Design District, Building NO 4, Office No. B506, Dubai, UAE
CONTACT DETAILS
+971 56 3848793


[email protected]

OPERATING HOURS
Sunday – Thursday: 8:30 AM – 5:30 PM
If "hip" is your thing, RAW-NYC Architects may be a very strong pick for you.
RAW-NYC is grounded on the vision of its founder Raya Ani, who looks to strike the balance between innovative design and sustainability.
For those who are eco-friendly, the latter may be of great interest. Many of their designs involve not just the predominance of plants and vegetation but also durable, environment-friendly materials.
They smoothly integrate this with their expertise in architectural design, the result of which brings out aesthetically pleasing architecture that doesn't come at the expense of the environment.
They're also skilled in interior design and fashion design, by the way, which should say a lot about their prowess in design as a whole.
Since their services usually involve the use of sustainable materials, you may have a hard time trying to negotiate with them for materials that aren't considered sustainable. This becomes important when you consider price, availability, and time, as sustainable materials are still hard to come by nowadays.
If you're looking for architects with that exact niche, RAW-NYC is definitely an excellent choice for you.
Emphasis on sustainable architecture
Strongly focused on architectural design
Adept in interior design and fashion design
Lack of flexibility in materials
Customer Reviews
Here is what Dinda Sadega had to say about RAW-NYC and its founder:
"Amazing Architect and Human being! Always understand what's needed. Love your work as always!"
Abdulaziz Sabah loved their experience working with RAW-NYC:
"It was good to do business with them. Very professional and cooperative and very precise about their work."
How to Choose the Architect in Dubai
Obviously, all architects know how to design a house well, but only a few can really turn your dream style into a reality. To be able to identify such architects, here are some important pointers to remember.
1. Reflect on desired aesthetic
While every architect has a strong grasp of the fundamentals of architecture, they also specialise in different architectural styles.
Thus, before you start picking out any architect in Dubai, you have to reflect on the kind of aesthetic you want for your building. This allows you to narrow down your search to architects who are capable of achieving the design you want.
2. Check portfolio
A catalogue of an architect's best works can verify not only their ability to plan a design but also whether or not they're capable of satisfying your needs.
Many architects in Dubai usually publish a portfolio of their best works online, so it should be easy for you to access.
3. Read reviews
You don't just consider an architect's skills but also whether or not they're easy to communicate and work with. For instance, some architects may be too stubborn to change from their original design should you want to make some adjustments to it.
This is where reviews come handy, because they give you a description of what it's like to receive the services of a specific architect.
Client reviews, especially of architects in Dubai, should be easy to come by on the Internet. Be sure to specifically look for their experience working with the architect.
FAQs about the Best Architects in Dubai
---
Make your house something to gawk it when you have it designed by any of the best architects in Dubai we listed here.
Want us to make a specific service list related to architects or construction? We'd be glad to hear any suggestions you have!
Until then, we highly recommend that you read up on our top picks for the best interior designers in Dubai if you're looking to spruce up the inside of your house.