Why Dubai Has So Much Money
When you think about Dubai, you imagine Ferraris on the road, people wearing designer brands and resorts that charge you thousands of dollars for a night.
Dubai has become a symbol of opulence and luxury, and it has become one of the richest cities in the world.
But have you ever wondered why Dubai has so much money? Read on to find out.
What Are the Main Sources of Dubai's GDP?
Dubai has so much money because of its diversified economy, earning its income mainly from trade, construction, foreign investment and tourism.
It's the richest city in the Middle East with over $517 billion in total private wealth. It's also the 23rd richest city in the world with 13 billionaires, 202 centimillionaires, 2,430 multi-millionaires and 67,900 millionaires.
The Trade Industry in Dubai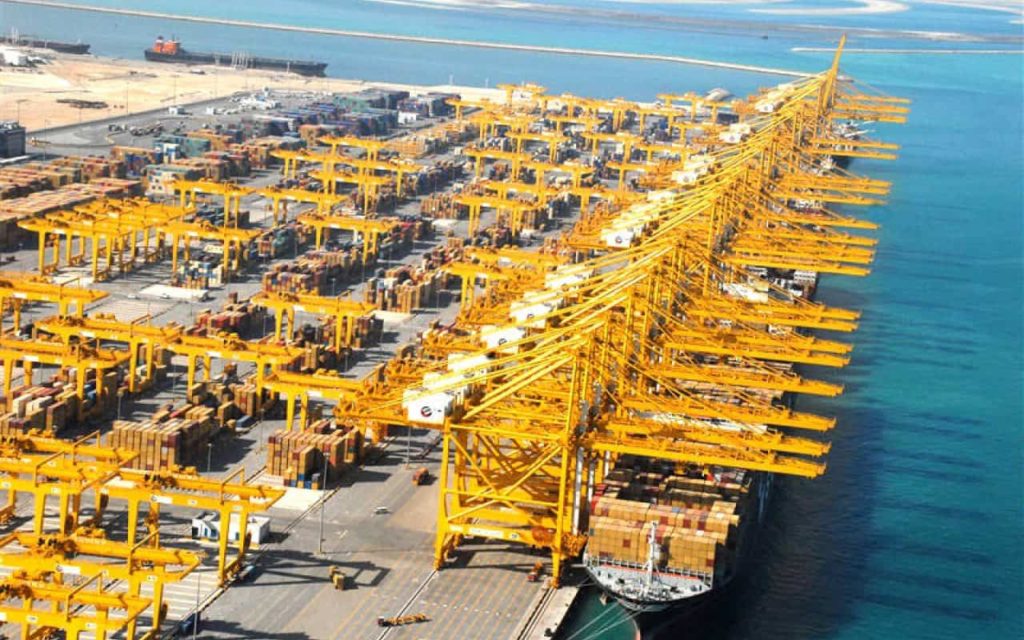 Non-oil trade takes up the biggest percentage of Dubai's GDP where it's now worth $196.5 billion.
The city's trade sector even pr oved its resilience as it continued to grow despite the impacts of the COVID-19 pandemic.
The Crown Prince of Dubai His Highness Sheikh Hamdanbin Mohammed bin Rashid Al Maktoum who is also the Chairman of the Executive Council of Dubai said:
"This remarkable performance reflects our external trade sector's impressive resilience and its ability to rebound and grow in the face of major international crises."
The Dubai Media Office (DMO) also revealed that the city aims to increase this number to $540 billion every year by 2025.
According to a report by Reuters, the city's external trade value grew by 31% every year in the first six months of 2021.
It also stated that over $30 billion worth of exports were recorded in the city with a growth of 45% in the same year.
| Dubai's Top Trading Partners | |
| --- | --- |
| China | $23.6 billion |
| India | $18.27 billion |
| United States of America (USA) | $8.7 billion |
| Kingdom of Saudi Arabia | $8.3 billion |
| Switzerland | $6.75 billion |
Dubai's external trade is composed of different products with the highest value commodities including:
Gold ($17 billion)
Telecom ($13.6 billion)
Diamonds ($7.8 billion)
Jewelry ($4.6 billion)
Automobiles ($3.8 billion)
The Logistics Industry in Dubai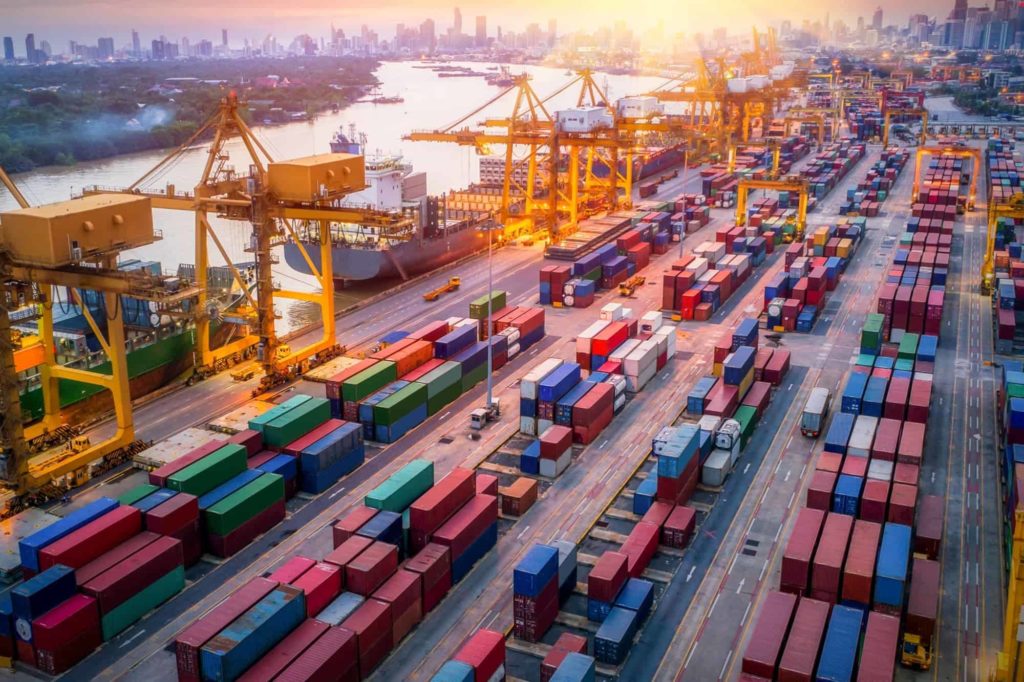 Dubai's logistics industry makes up more than 14% of its GDP.
Being a port city for centuries, Dubai has capitalized on its ideal location by building two of the world's biggest ports, the Jebel Ali Port and Mina Rashid Port.
Managed by DP World, both of these ports have some of the best technologies when it comes to logistics, making them major gateways for ships following the Europe-East Asia trade route.
Jebel Ali Port is considered the best port and largest marine terminal in the Middle East with more than 78 marine terminals covering six continents.
This port plays a major role in Dubai's trade industry because it handles most of the city's logistics operations using its world-class technology and advanced maritime capabilities.
In 2020, Jebel Ali Port became the ninth busiest port in the world handling 13.5 million Twenty-Foot Equivalent Units (TEUs).
The Dubai International Airport is also one of the busiest international airports in the world catering to 86 million passengers in 2019 alone.
Dubai is also part of the World Logistics Passport, which is part of the Dubai Silk Road initiative that aims to connect with different countries to increase trade in the city.
This year, the WLP is expected to take up 2% of the global trade industry.
Despite the pandemic, the trade and logistics industry in Dubai is one of those that thrived and still grew over the last few years.
Construction in Dubai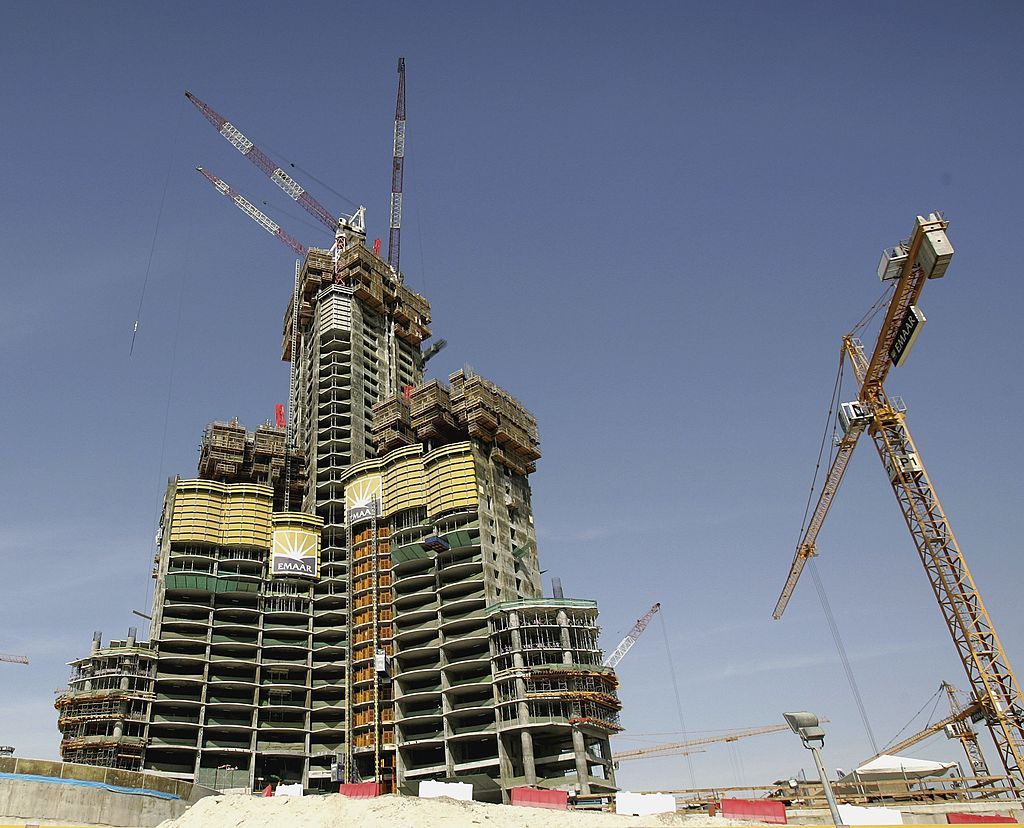 Dubai has some of the biggest and grandest buildings in the world and they were not only made to make the city known globally.
It's also these huge infrastructure projects that helped build Dubai's wealth, which is why you'll see a lot of construction going on around the city until now.
In 2019 alone, the construction sector contributed 6.4% of Dubai's GDP.
The city's infrastructure projects don't only include buildings but also utilities, transportation, real estate and renewable energy.
Investing in construction is one of the UAE government's efforts towards meeting its goal of being more independent from oil production as its main source of income.
Top Sub-Sectors in the Construction Sector of Dubai
Transportation and Road Infrastructure
With the growing number of people moving to Dubai and the increasing number of cars on the streets, transportation and road infrastructure has been one of the city's biggest investments.
Existing and proposed projects:
Energy and Utilities
Dubai has also invested heavily on energy and utilities infrastructure projects to help diversify the city's economy, cater to the growing demands for electricity and secure Dubai's supply.
The UAE government is also pushing for sustainable construction to help reduce carbon emissions as part of its Clean Energy Strategy 2050.
Real Estate
Dubai's real estate sector continues to boom with the increasing number of people moving into the city and calling it home.
From simple apartments to grand villas, there's no shortage of options when it comes to the real estate market in Dubai.
Existing and upcoming projects:
ORLA by OMNIYAT
Ocean House
Ascot Residences
Sobha One Residences
Wasl Tower
Foreign Investment in Dubai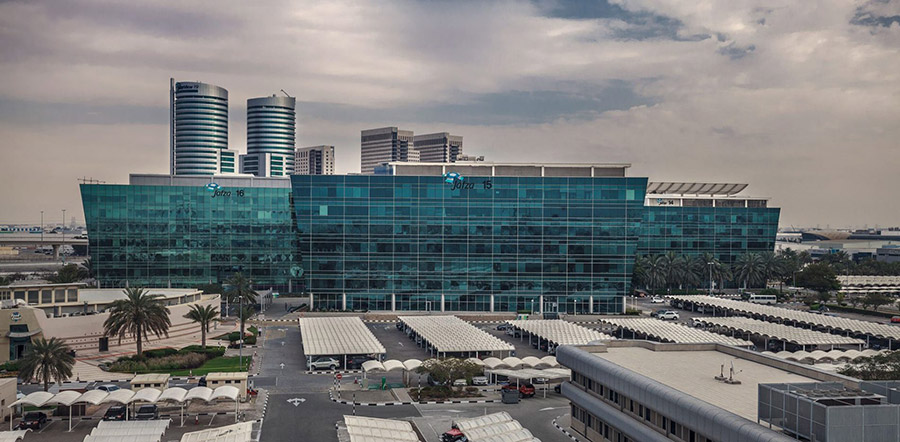 Foreign investment is another source of Dubai's wealth. In fact, the city is the world's top Foreign Direct Investment (FDI) hub.
In the first six months of 2022, Dubai secured 492 FDI projects, which is 80.2% higher than the same period from the previous year.
The city was also ranked first in the number of greenfield FDI projects, which accounted for 56% of Dubai's FDI projects, according to data from the Dubai Investment Development Agency (Dubai FDI).
The top source countries for FDI capital in Dubai during the first half of 2022 are:
United Kingdom (36%)
United States of America (20%)
France (10%)
Singapore (5%)
Switzerland (4%)
The top five sectors for FDI capital inflows include:
Specialty Trade Contractors (28%)
Non-Residential Building Construction (12%)
Accommodation and Food Services (12%)
Data Processing, Hosting and Related Services (6%)
Electric Power Generation (4%)
Dubai also has an $8.7 trillion economic plan for the next ten years that aims to put the city on the global map in terms of foreign investment and trade.
"Dubai will rank as one of the top four global financial centers with an increase in FDO to over $177 billion over the next decade.
Over 300,000 global investors are helping build Dubai into the fastest growing global city."
His Highness Sheikh Mohammed bin Rashid Al Maktoum
Ruler of Dubai and Vice President of the UAE
The Dubai Economic Agenda D33 that was launched earlier this year laid out 100 future transformational projects that Dubai aims to complete within the next decade.
This includes:
Recruiting 65,000 young Emiratis to join the city's job market
Launching Dubai's Future Economic Corridors 2023, which involves Southeast Asia, Latin America and Africa
Adding 400 cities to the city's foreign trade map to double the size of Dubai's foreign trade
Introducing a program that will attract the best universities in the world to Dubai, so that it can be a hub for higher education
Promoting green and sustainable manufacturing in the city
Launching the Dubai Traders Project that helps to empower young traders who are starting out in different sectors
Launching "Sandbox Dubai" that will promote the testing and commercialization of new technologies, so that the city could be a major innovation hub
Introducing a scale-up program for 30 companies that will become the global unicorns of the economy
Developing a scale-up program for Small and Medium Enterprises (SMEs) by identifying 400 companies with good potential, supporting their capacity building and eventually their growth
Introducing a unified license in Dubai to create a more seamless commercial identity for all companies around the city
While some skeptics may find this plan unreachable, Dubai's finance experts believe that it's achievable.
Dubai is also known as one of the most welcoming cities for foreign investors. This is all part of Sheikh Mohammed's goal of making the city the best city to live and work in the world.
In fact, the city has established over 30 free trade zones that allow foreigners to fully own their businesses. Some of the most important zones include:
Dubai Airport Free Zone
Jebel Ali Free Zone
Dubai Multi Commodities Center (DMCC)
Dubai World Trade Center
Dubai Healthcare City
Tourism in Dubai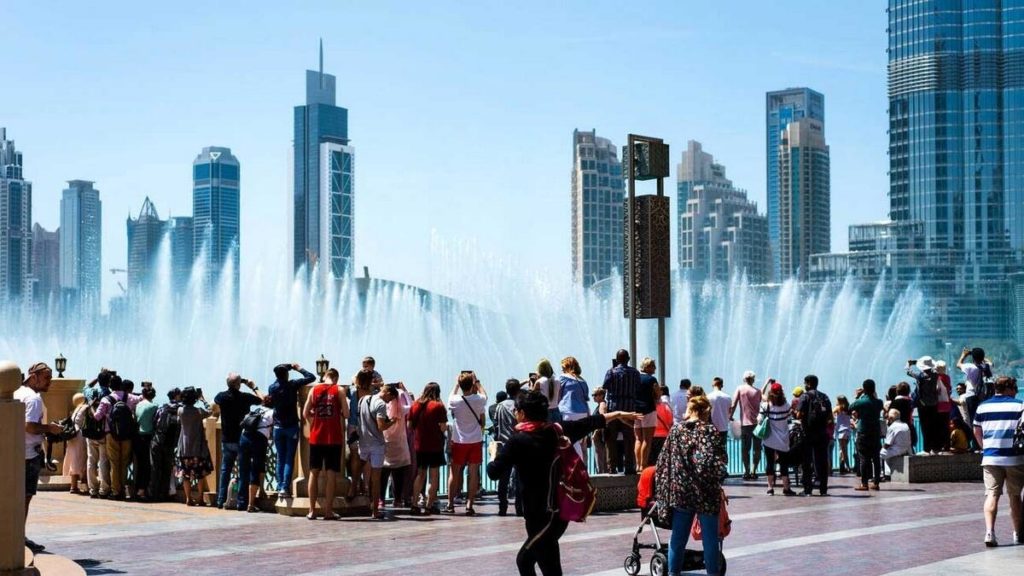 Finally, one of the biggest sources of Dubai's money is travel and tourism, which contributes to 12.1% of its GDP.
In 2022 alone, Dubai received more than 14.36 million international overnight visitors, a 97% increase from the previous year's 7.28 million arrivals.
Dubai is also one of the cities in the world that exceeded its recovery percentage after the pandemic.
"Dubai's ability to rapidly accelerate tourism growth, which has marked it out as a clear frontrunner in the international industry, demonstrates the far-reaching vision of His Highness Sheikh Mohammed bin Rashid Al Maktoum to transform the emirate into an important global player in shaping the future of vital sectors."
His Highness Sheikh Hamdan bin Mohammed bin Rashid Al Maktoum
Crown Prince of Dubai and Chairman of the Executive Council of Dubai
2023 is also shaping up to be another huge year for Dubai's travel and tourism where it already welcomed 1.47 million visitors in January alone, most of whom are from India.
The city is also ready to cater to this influx of tourists with its 804 accommodations totaling to 146, 496 rooms.
As part of the Ruler of Dubai's goal to make the city a major hub for travel and tourism, there's no shortage of places to visit in Dubai, no matter what your budget.
You can visit some places for free or for a minimal fee, but you also need to visit some of Dubai's landmarks.