Why Are Dates so Popular in Dubai?
If there's one food that you'll always find in every Emirati home, it would be dates. In fact, a home without dates is considered a "hungry home" in Arabic culture.
Dates are popular in Dubai because they're a staple in Emirati hospitality and eaten every Iftar during Ramadan. They're also widely grown across the country, so locals have easy access to some of the best date varieties in the world.
Here, we'll learn more about dates in Dubai, why they're popular and where you can buy the best dates to take back home.
Dates Are an Important Part of Emirati History and Culture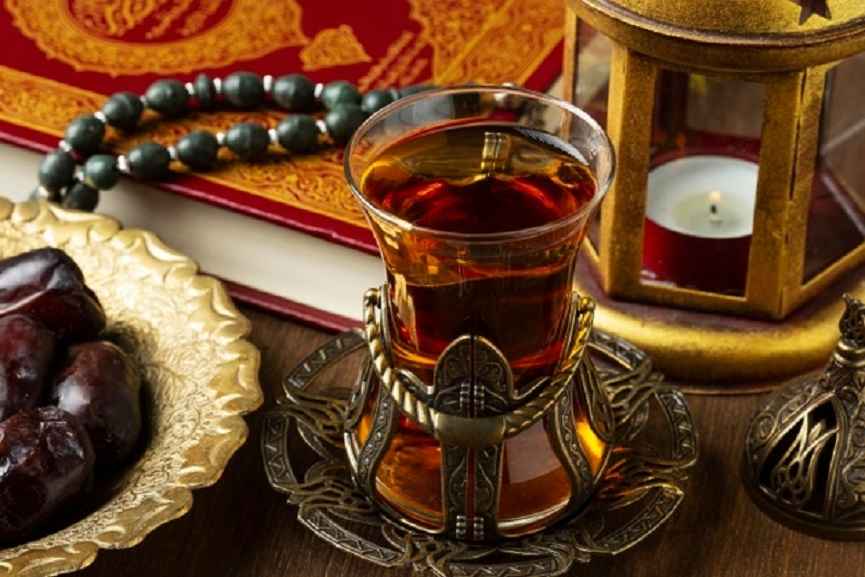 Emiratis have a longstanding history with dates, which is why you can't talk about the country's culture and history without mentioning the humble date palm.
But it was during World War II that dates really played a significant role in the lives of Emiratis in Dubai and the UAE.
Since the country depended on India for its rice and flour supply, the delays caused by the war meant that Emiratis had to be resourceful with food.
During this time, Emiratis had access to two food items: dates and fish. For many years, most Bedouins would only eat a pot of dates and milk to survive.
Those who had access to livestock in the desert also paired their meat with dates. Since then, dates have become a staple in every household in Dubai.
Since then, dates have become the national fruit of the UAE and one of its most important products.
Dates and Emirati Hospitality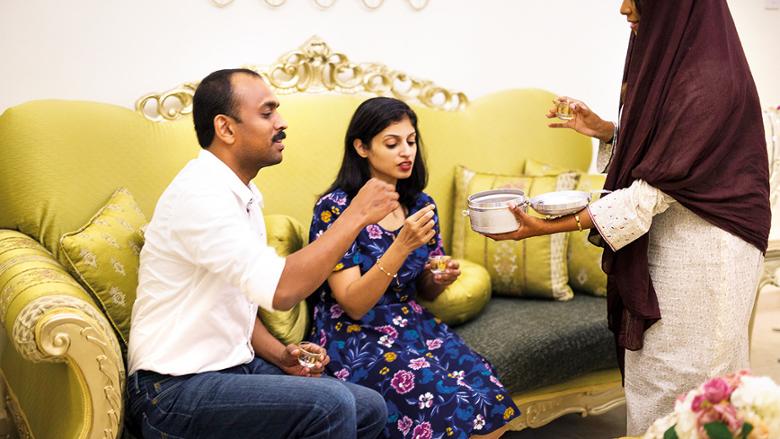 No Emirati home is complete without a pot of dates always ready to be offered to guests along with "Gahwa" or traditional Arabic coffee.
In fact, it's customary for Emiratis to serve coffee and dates to all their guests as a symbolic act of generosity and hospitality when they welcome people into their home.
So, if you ever get invited to the home of a local, you can eat as many dates and drink as much coffee as you want.
Some luxury hotels around Dubai even adapted this practice where they offer coffee and dates as a welcome treat for guests instead of the usual cocktails.
You'll also find Arabic coffee and dates in the menu of some of the popular cafes around the city, especially those owned by locals.
Emiratis love to eat dates at any time of the day. They're usually paired with coffee or tea, as part of a traditional breakfast or even as snacks.
Dates During Ramadan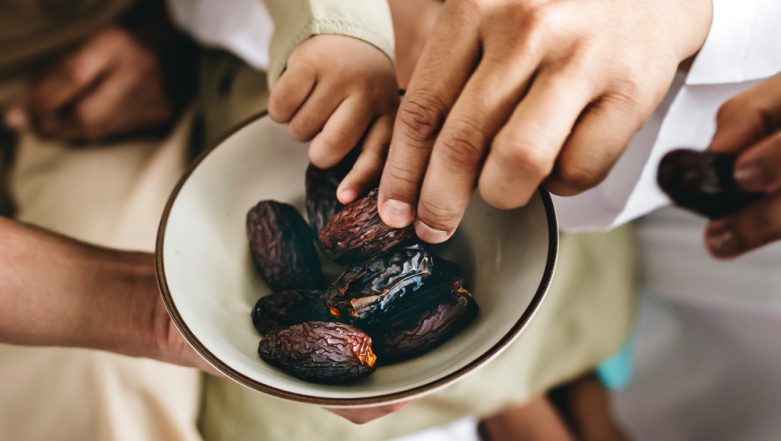 Dates are also a staple during the Holy Month of Ramadan since Muslims break their fast by eating ripe dates following the teachings in Hadith literature.
It is said that the Prophet Mohammad ate ripe dates to break his fast before praying and this has been practiced by Muslims during Ramadan.
But aside from tradition, dates are also ideal for eating after a long fast since they help elevate blood sugar levels to give Muslims the energy they need for another day of fasting.
Dates are also good for digestion, so they help prepare the stomach to digest large amounts of food after a long fast to prevent any digestive problems.
As Emiratis celebrate the end of Ramadan, you'll also see a huge pot of dates being served during the Eid al-Fitr celebrations along with figs, olives and honey.
Dates are also present in every table during special family occasions and holidays.
Dates Are Widely Grown Across the Country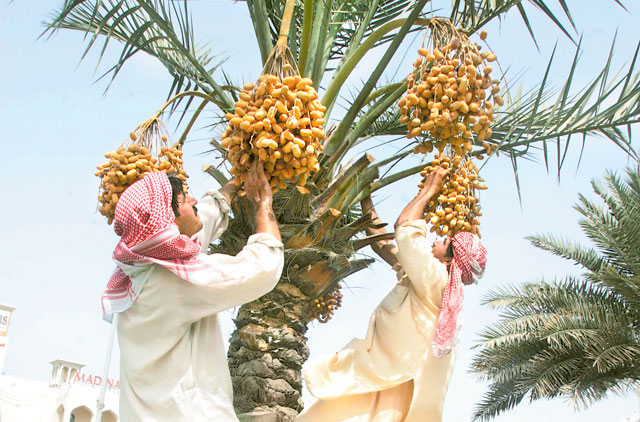 The UAE is one of the largest producers of dates in the world with more than 40 million date palm trees planted around the country.
In fact, planting dates is as much of a culture for Emiratis as eating them. Most locals, especially the elderly, can easily tell you the exact varieties of different date palms in Dubai.
Date planting is also a very hands-on process, especially during pollination when farmers need to hand-pollinate the female date palms with pollen from male date palms.
Harvest time for dates in the UAE runs from August to September, and this is the best time to buy fresh dates from local shops around Dubai.
The Different Varieties of Dates in Dubai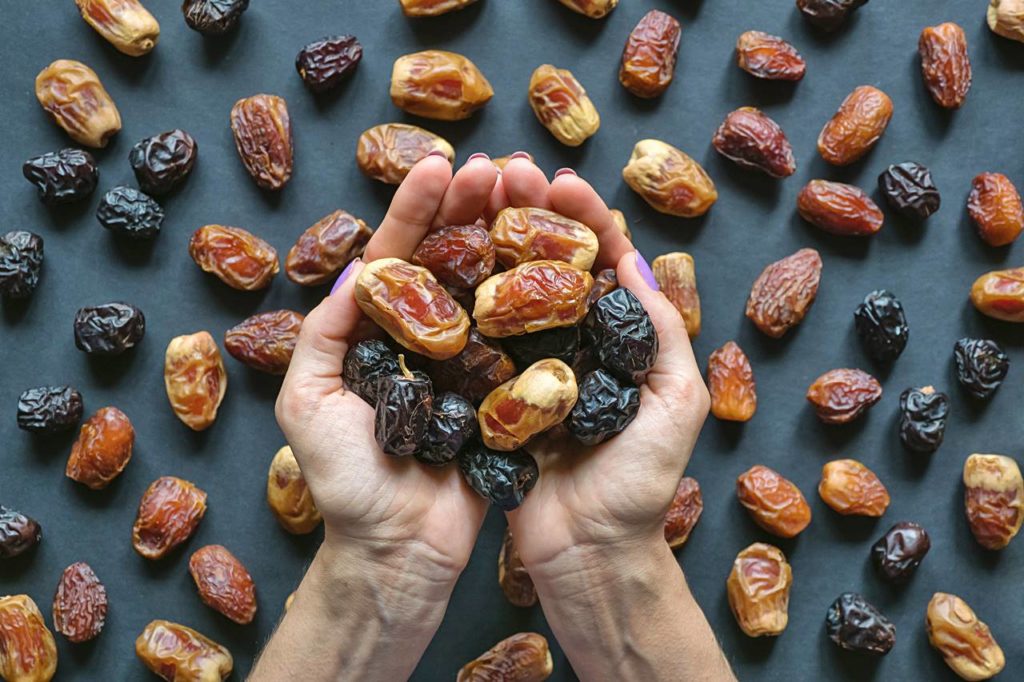 There are more than 150 different varieties of dates in the UAE, but the most popular varieties in Dubai include:
Fardh
This is one of the bestselling dates in Dubai because of its striking dark red skin and smooth appearance. This variety is less sweet than the famous Kholas, which makes them great for snacking.
Kholas
This is the variety that Emiratis serve with Arabic coffee in their homes because the sweetness and toffee flavor profile of the dates complement the bitterness of the coffee quite well.
Bumaan
Ask the local grandmothers what the cure for an upset stomach is, and they'll surely recommend this type of date. The Bumaan is mildly sweet and rich in natural sugars making it a great snack.
Lulu
If you find the Kholas too sweet and the Fardh too bland, the Lulu meets you in the middle. Often referred to as the luxury date, this variety is best eaten fresh because of its juiciness.
Razaiz
If you're trying to cut down on calories but you still want to enjoy some dates, the Razaiz is the perfect variety for you.
Khadrawi
Known for its distinct nutty brown color, the Khadrawi is packed with nutrients like copper, manganese and selenium to keep your bones healthy.
Khidri
This variety orignates from Egypt and it's known for its similarity to the taste of raisins with some tartness and aftertaste. The Khidri is also larger and has a dark maroon color.
Medjool
The most widely known date variety in the world, the Medjool has the characteristic wrinkled deep brown skin and creamy caramel flavor profile.

This type of date is also one of the most widely grown in different parts of the world.

Ajwa
This variety is exclusively grown in Madinah, Saudi Arabia where it got its name of being the "holy date."

The Ajwa is characterized by its almost black skin and mild sweetness. Its supply is also very limited adding to the interest in this rare date variety.

If you want to purchase this very exclusive date, you have to order it ahead of time or visit gourmet stores like Bateel if they have anything available.

Sokari
Also known as the "royal date," this variety has a distinct caramel flavor and it comes in both soft and hard variants.
Barhi
Also known as Barhee, this type of date is one of the most cultivated in the UAE, and it's best eaten fresh.
Halawi
This type of date may be small but it's packed with sweetness that you'll surely be on a sugar high before you know it.

Halawi is usually eaten dried or used as a sweetener in different desserts because of its high glucose content.

Degleet Noor
This type of date got its name that means "date of the light" for its distinct golden center that's more visible if you hold it up against the sun.

Degleet Noor is slightly sweet and best enjoyed when it's dried.
The Best Places to Buy Dates in Dubai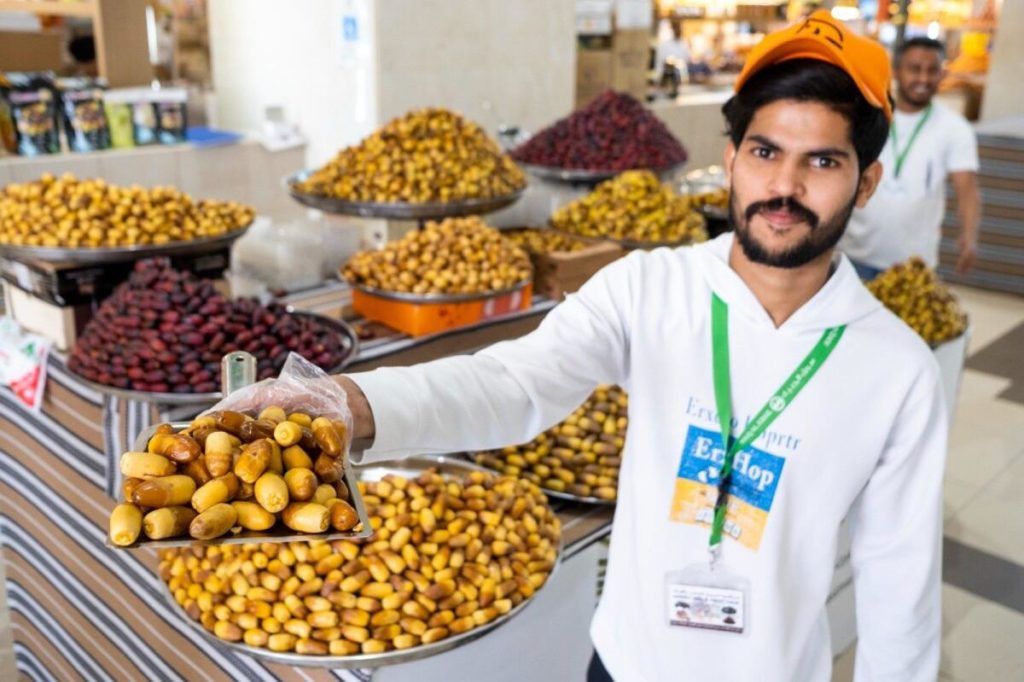 While it's easy to find dates being sold everywhere in Dubai, these are the best places in the city to shop for freshly picked or dried dates to enjoy or take back home:
Dubai is known for its "souks" or traditional Arabic markets where you'll find all things local to the city.
The Spice Souk is especially popular not only for selling authentic Middle Eastern spice but also a wide range of fresh and dried dates.
Shop in the souks and the locals would be glad to let you try some of their date products to help you decide which ones to buy.
You can also find different dates in opther souks and smaller markets around the city.
Try to ask the locals or your hotel for recommendations and they'll be glad to help you.
If you're looking for premium dates placed in very nice boxes, Bateel Boutique is the most popular date store in Dubai.
Known for its organic gourmet dates, the store sells plain and filled dates with popular varieties including:
Khidri Dates with Apricot
Ajwa Dates
Segai Dates with Caramelized Pecans
Kholas Dates with Salted Macadamia
Khidri Dates with Candied Lemon Peel
Wanan Dates with Pistachio
Medjool Dates
Sokari Dates
Bateel Boutique is known for its one-of-a-kind date creations that you won't find anywhere else in the world.
If you don't know what to choose or you want to try everything, go for the Assorted Dates Ballotin.
Bateel Boutique has stores in these locations:
| | | |
| --- | --- | --- |
| Arabian Ranches | Dubai Hills Mall | Nakheel Mall |
| Burjuman Mall | Dubai Festival City | Town Center Jumeirah |
| City Center Deira | City Center Mirdiff | The Dubai Mall |
| Dubai Marina Mall | Mall of the Emirates | Jumeirah Beach Residence, The Walk |
| Souk Al Bahar | | |
Large supermarkets in Dubai like Carrefour and Lulu also carry good quality dates from popular brands like Jomara Dates, Bateel Dates, Al Barakah Dates, Date Crown and Bayara Dates.
Dates Are Essential in Emirati Cooking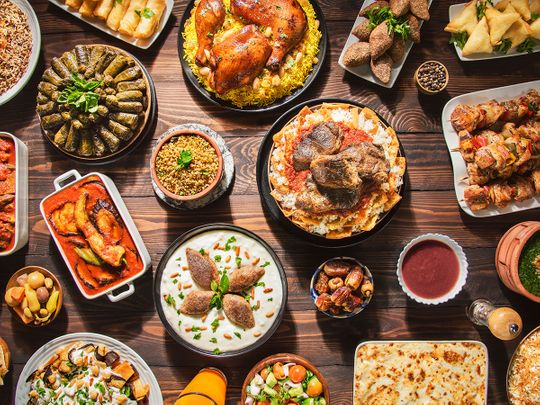 Dates are also an important part of Emirati cooking where it's mostly used as a sweetener for both sweet and savory dishes.
The date fruit is also made into vinegar, jam, oil, syrup, paste and even as drinks, which is why it's highly in demand in Dubai.
Some of the most popular Emirati dishes using dates that you should try include:
You can't visit Dubai and not try one of its most loved desserts called the Al Batheetha.
This is essentially a type of dessert that's made with flour, ghee, Arabian spices and date paste and traditionally served with fresh dates.
Most locals use Sokhari or Medjool dates for making Al Batheetha and they're shaped like a ball or cookie and baked until golden brown.
You'll see most Emiratis eating Al Batheetha with their Arabic coffee or tea.
Chabab is the Emirati version of a pancake that's served with date syrup and honey.
It's made of flour, butter, egg and yeast just like your regular pancake. But the Emirati twist comes with the addition of Arabic spices like turmeric, fennel and cardamom.
Once thin and crispy, the chabab is drizzled with date syrup, which serves as its sweetener.
Samak Mashwi is a grilled fish dish that's traditionally cooked on a clay barbecue grill.
But before going into the grill, the fish is usually marinated with spices and date paste to balance out its flavors.
This dish is a staple in Emirati cooking and one of the must-tries if you're eating in an Emirati restaurant.
Luqaimat is one of the most popular desserts in Dubai. These small fried dumplings are made of flour, sugar, butter and milk.
Then, they are deep fried until golden brown and covered in a generous serving of date syrup and finished with sesame seeds.
Luqaimat has both sweet and savory notes, thanks to spices like cardamom and saffron.
You can find luqaimat in local street stalls and popular restaurants around the city.
Paying homage to how the Bedouins consumed milk and dates as a way to survive before, the milk and date drink is the perfect refreshment on a hot summer day in Dubai.
Using milk, yogurt and fresh dates, some restaurants also add cardamom to the drink to give it that distinct Emirati aroma and flavor.
Aside from being turned into syrup, paste or as an ingredient in popular Emirati dishes, you'll also see fresh and dried dates being served in almost every meal in Dubai.