What's in Downtown Dubai?
Whenever you think about Dubai as a top destination, you're probably thinking about the downtown Dubai area. This highly developed section of the city is host to all sorts of well-known stops and attractions, making it a highly popular destination worldwide.
Whether they want to find a good place to eat, take pictures, or indulge in some fun activities, downtown Dubai should easily have something for you.
The Best Attractions in Downtown Dubai:
Our favourite destinations to check out in downtown Dubai include:
The Burj Khalifa
The Dubai Mall
Sheikh Mohammed bin Rashid Boulevard
Burj Park
Of course, make sure to keep an eye out for the individual notable spots each of these places have within their premises as well; something we've also included in the writeup down below.
The Burj Khalifa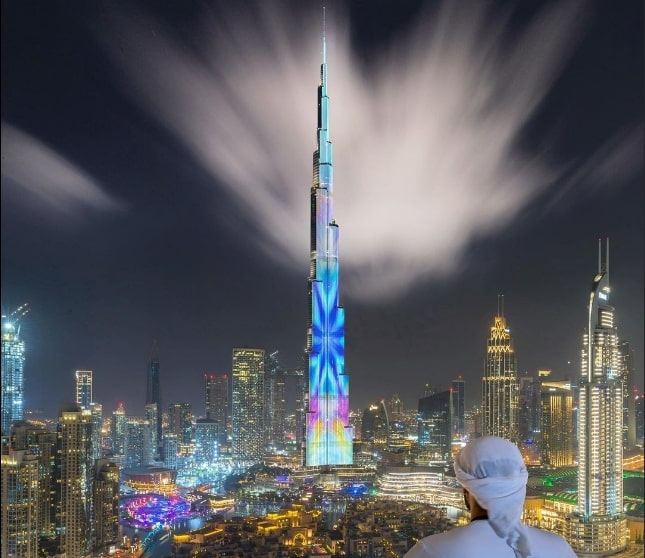 Hosting over 160 floors and soaring at a height of over 828 metres, the world famous Burj Khalifa stands tall as one of Dubai's architectural marvels.
Offering a great view of the Persian Gulf once you step inside its highest observation deck, the Burj Khalifa also functions as offices, residential units, and even luxurious restaurants.
The elevators even have screens that will show what other famous buildings the Burj Khalifa has exceeded as you go further up in height. Cheeky.
The 124th floor provides a lot of great telescopes for visitors to have fun seeing what the city looks like from way up high. The 125th floor also has a large open space, making it an amazing place to take pictures.
Visiting the building during the New Year can also enjoy a spectacular fireworks and laser show. However, you'll need to register for this in advance as it can get quite crowded.
On regular days though, just getting to see the sunset from heights like these is truly something wonderful. We definitely recommend those visiting it for the first time to visit in the early mornings or evenings in order to catch these sights.
As for us, here are some of our favourite destinations to check out at the Burj Khalifa.
Things to Check Out in the Burj Khalifa
The Lounge
For those with the money to spare, The Lounge is a good stop to get away from the crowds occupying most of the floors and observation decks in the building.
There's sufficient outdoor space that gives you a chance to look out without a glass barrier and there's even lunch, snacks, and coffee included in the package.
Most of all, it's just a good place to relax in one of the armchairs and take in the views of the city without worrying about the busyness of the other floors.
Armani Hotel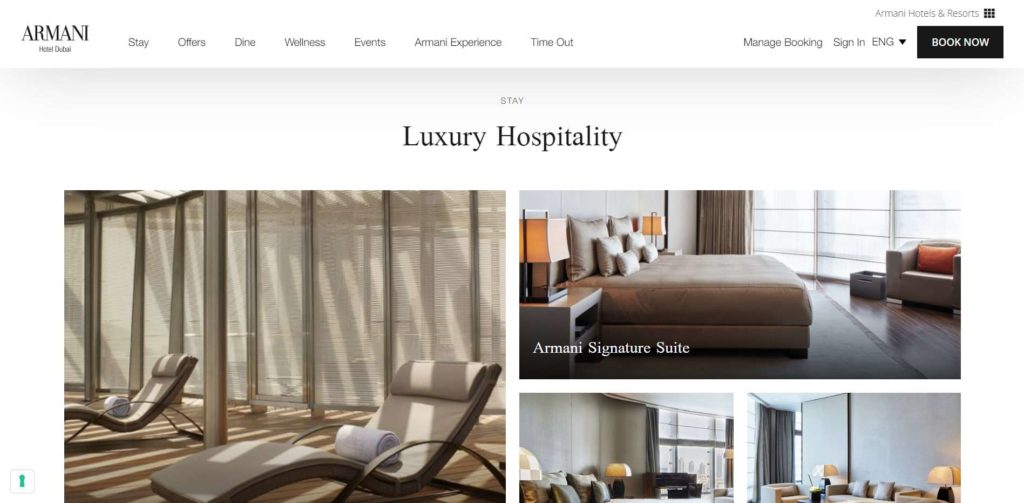 Occupying the first 8 floors and floors 38 and 39, the Armani Hotel is probably one of the first residential spaces you'll encounter as soon as you step into the building.
Its accommodations are quite luxurious. Suites are quite wide and are fully soundproofed, air-conditioned, and of course, equipped with some really good furniture and fixtures.
Rooms on the upper floor get a balcony where they can look over the Persian Gulf and the Dubai fountaine while the larger suites get their own private bar and dressing room.
Dubai Fountain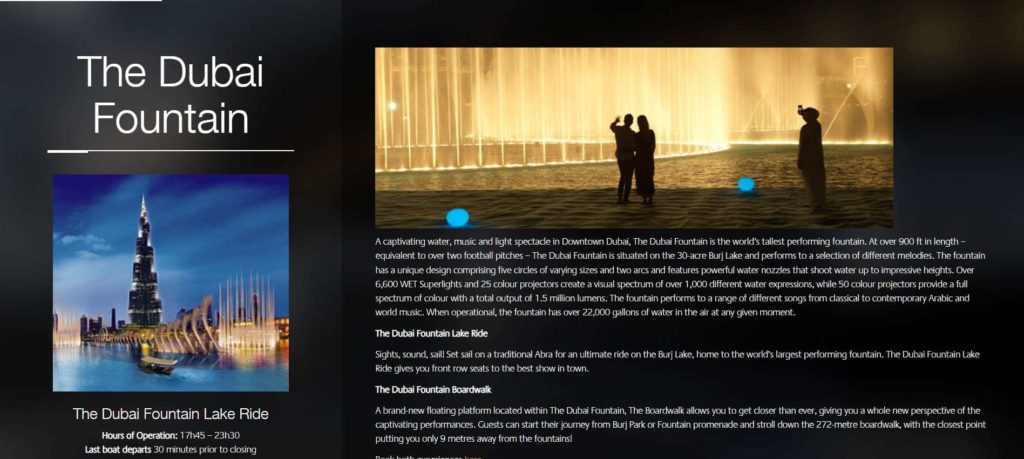 The Dubai Fountain is located near the centre of downtown Dubai, close to the 12-hectare artificial Burj Khalifa Lake. It is the world's tallest performing fountain, providing visitors with an amazing water and lights show.
Of course, you're not just limited to viewing this performance from afar or from the lounge inside the tall building. You can get tickets to the Dubai Fountain Lake Ride, allowing you to really get up close with the technological performance.
Alternatively, you can try going to The Boardwalk; a floating platform that puts you at only 9 metres away from the fountain show. Hope you don't mind getting a bit wet!
The Dubai Mall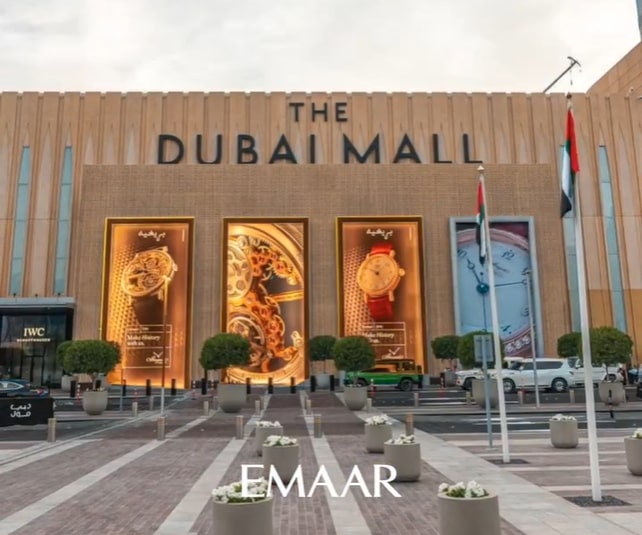 For both residents and tourists alike, the Dubai Mall is probably one of the more impressive and functional sights in town. After all, it's the largest shopping mall in the world, boasting over a thousand different shops, restaurants, and activity hubs.
It's right next to the iconic Burj Khalifa and it attracts around 54 million visitors every year. This isn't really surprising since you can pretty much find whatever you may want inside the mall.
You can find fashion outlets from popular brands as well as salons where you can shake up your style. If you get hungry, you can also pop into any one of the over 200 restaurants operating in the establishment.
Gamers and tech enthusiasts can spend countless hours poring over shops selling the latest in tech and video games while those looking for something fancier to take home will enjoy the many different stores selling jewellery and even gold here in Dubai.
Alternatively, it's also cool to just step back and admire Dubai Mall as an architectural marvel. It's essentially a mini city in itself, containing a microcosm of society within its premises and walls.
There are a few notable establishments that catch our eye inside the mall:
Things to Check Out in the Dubai Mall:
Dubai Ice Rink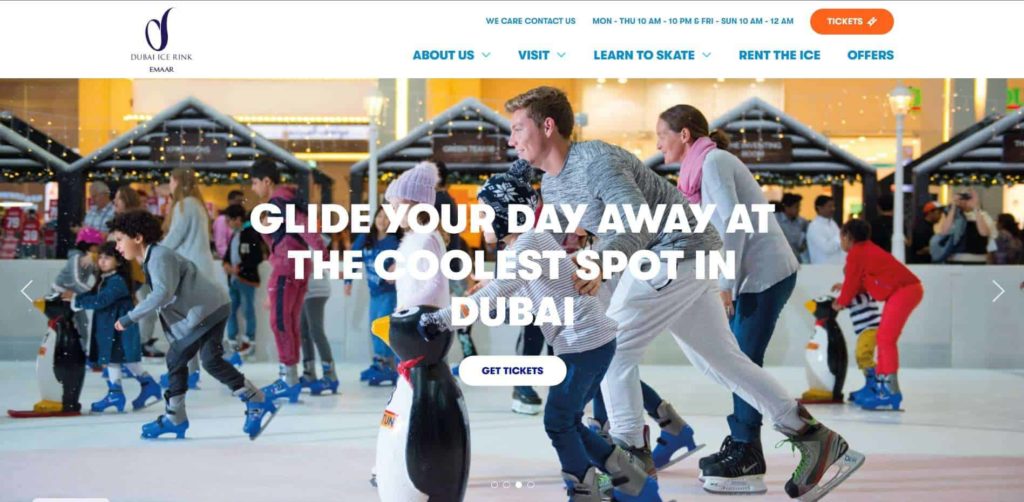 The Dubai Ice Rink is one of the more popular leisure attractions here at the Mall. After all, it does provide a nice respite from the heat for people visiting in the summer months.
The ice can be rented for corporate and educational events while other residents can also enroll in its Academy and Skating School. It's open to all ages and abilities as well, and can be quite a fun experience within the group.
KidZania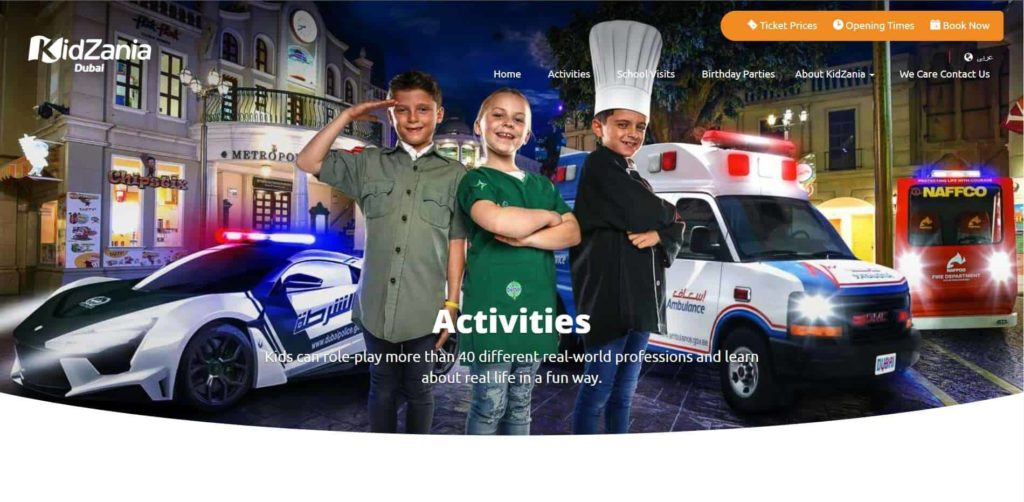 Built as a replica of a living, functional city, KidZania aims to provide a fun and safe place for kids to roleplay and have fun while learning about an array of different practical lessons about jobs, money, and the real world.
There's things like the 'Painting School' for kids interested in art and a 'DJ Corner' for those who love music. Additionally, there's fun activities involved for other things like cooking, medical education, and even a pretend retail and shopping experience.
This section is primarily designed for kids aged 2 to 16 so it may not hold too much attraction for older visitors. However, it is a good way for a kid to spend the day without being too bored in the mall.
Play DXB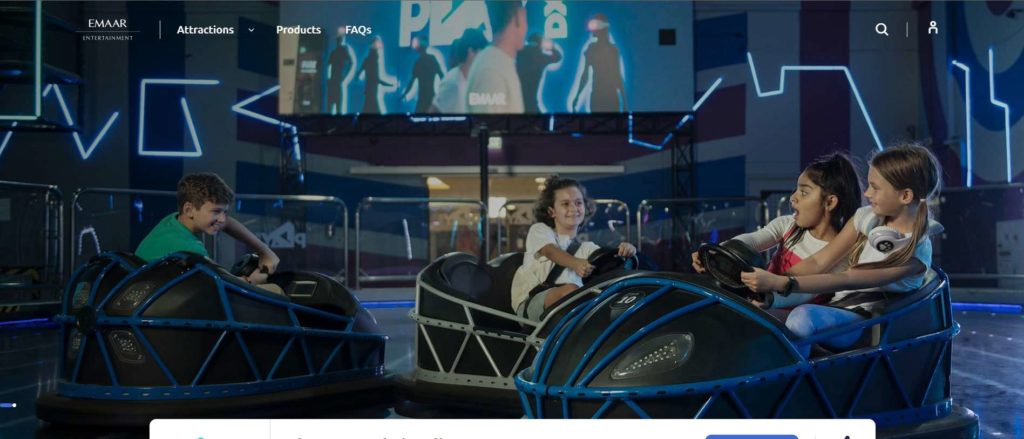 Formerly known as VR Park, Play DXB retains its status as a big indoor virtual reality zone made to entertain kids, teenagers, and the young at heart in Dubai.
Think of it as a small theme park augmented by VR and AR tech. So taking a ride on some of the rides is not just a simple fun activity; you could be pretending to go on a Hollywood-esque journey and beating the bad guys.
Additionally, they also have a variety of VR-based shooter and rhythm games as well as the special equipment you'll need to play them. For us, it's not a bad place to try out VR gaming without committing to an expensive equipment purchase.
Dubai Aquarium and Underwater Zoo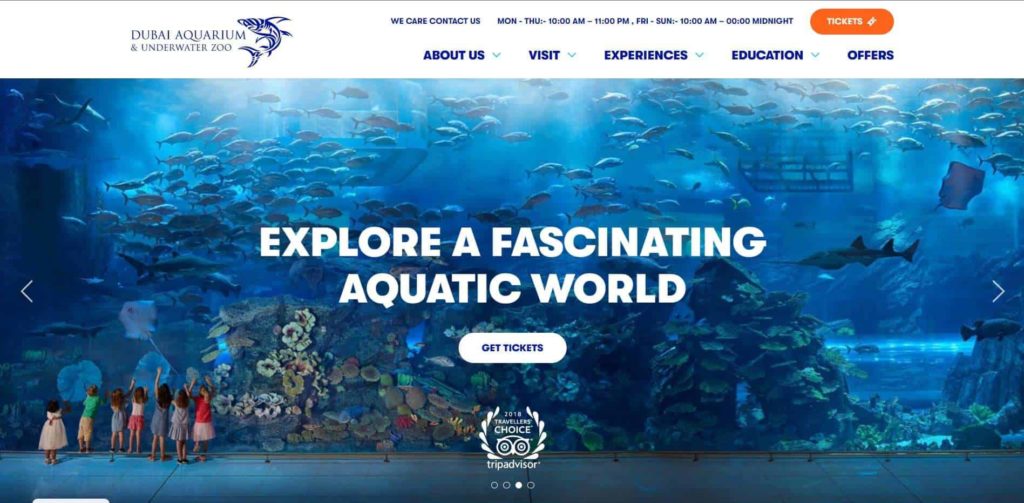 Of course, the mall is not just home to all sorts of modern marvels. Those who want to see a glimpse of the natural world can check out the Dubai Aquarium and Underwater Zoo.
They have all sorts of marine animals living in their large water tank including fierce sand tiger sharks, graceful rays, and other fish species. You can also get up close with birds such as penguins and even crocodiles in the zoo.
The experience is not just limited to viewing them though. Guests can get up close and personal with their specialty cages, and they can even watch feeding presentations while learning about these animals and their habitats.
Sheikh Mohammed bin Rashid Boulevard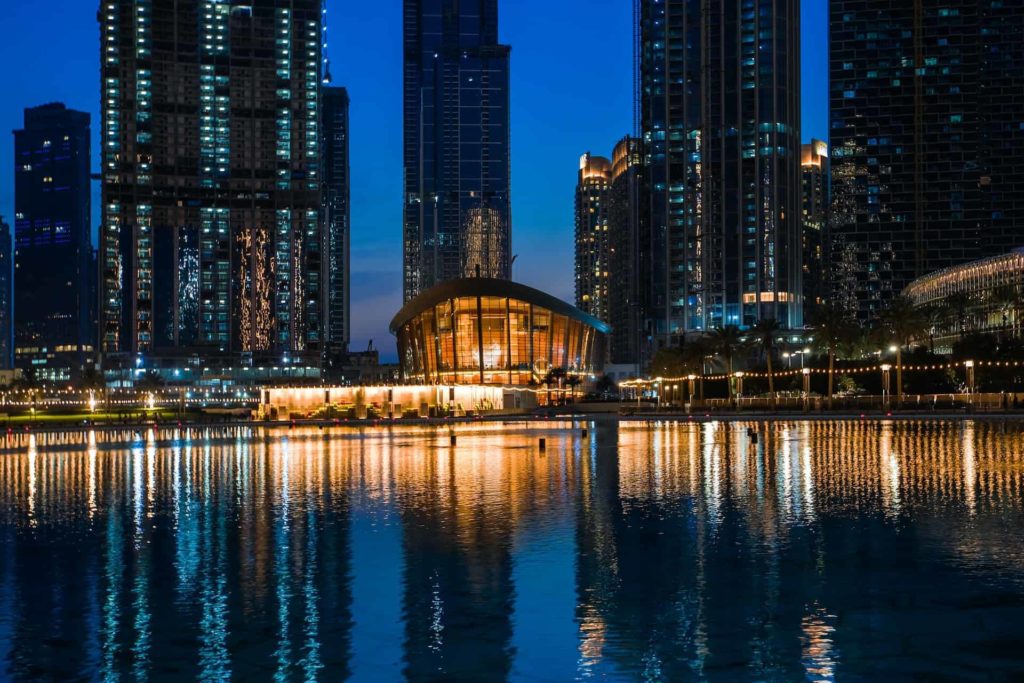 The Sheikh Mohammed bin Rashid Boulevard is a long 3.5 kilometre route running an almost full circle around the Souk Al Bahar, the Dubai Fountain, and even the Burj Khalifa.
It's essentially a strip of road lines with restaurants and other dining establishments as well as an assortment of different name-brand hotels such as The Address.
And while it is technically in a more prestigious part of downtown Dubai, the establishments here are quite varied, with a good mix of more upscale joints and budget options like Bennigan's and Paul.
Residents living nearby also get some convenience due to being located close to major supermarkets like Spinney's and Grandiose to get their day-to-day supplies.
Visitors wishing to explore the area can either choose to walk on foot or by borrowing a bicycle from the different services around the place. Alternatively, you can flag down a rickshaw which accommodates two people at a time.
Things to Check Out along the Sheikh Mohammed bin Rashid Boulevard
Dubai Opera House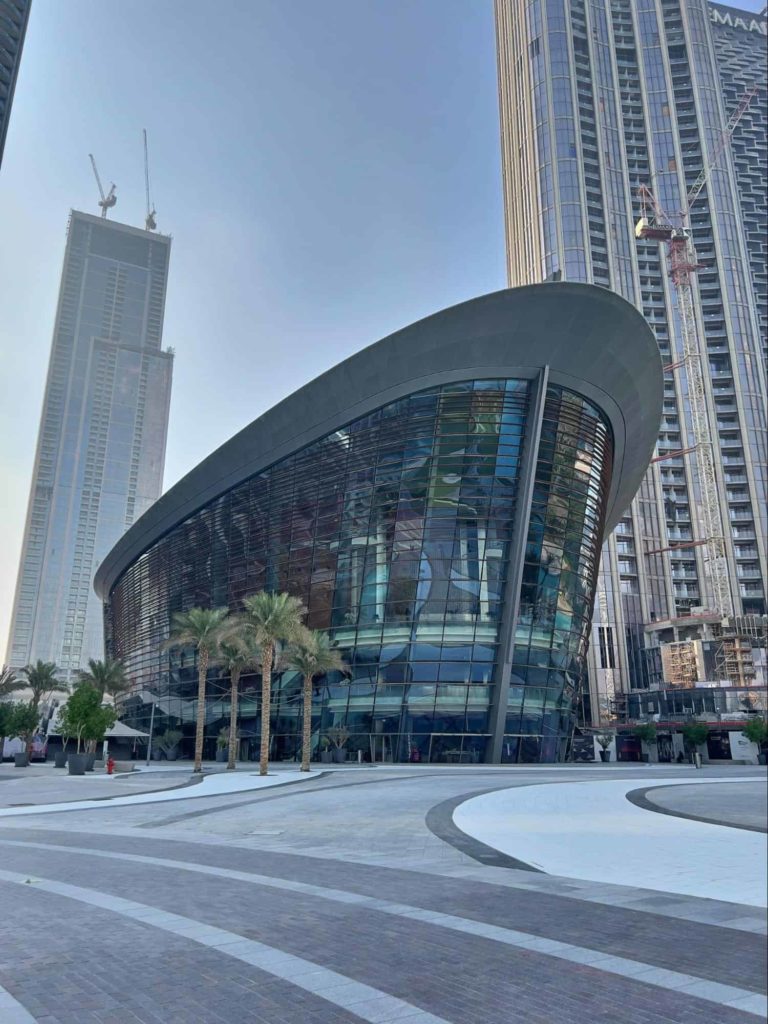 The Dubai Opera House is an amazing destination for fans of music and the performing arts. Its beautiful auditorium has played host to many amazing musical and cultural performances in the region.
Performances range from ballet, pop music concerts, operas, dances, and even dazzling illusionist shows. There's definitely something for everyone no matter their taste in music and entertainment.
For example, the West Side Story musical will be performing at the Dubai Opera House this coming April 2023. This is just one of the many acts you could catch when you visit so keep an eye out for their schedule.
Pop in for a show and enjoy how the ampitheater elevates the experience to another level via its amazing sound system and lighting effects.
No need to worry about refreshments as well. There's already a restaurant and a coffee bar where you can get snacks and drinks during a performance.
Places of worship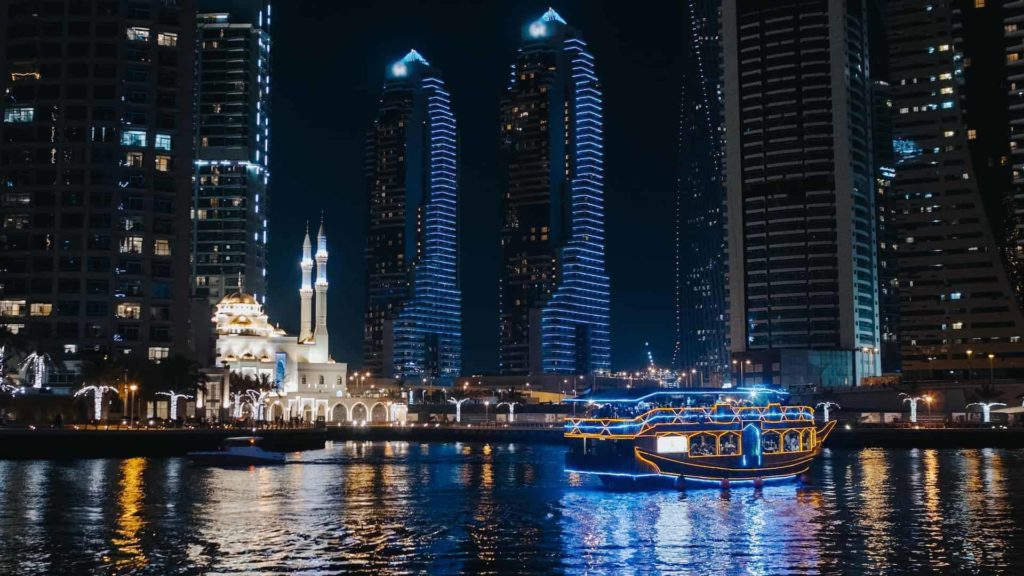 | | |
| --- | --- |
| SOCIAL MEDIA | N/A |
| OPERATING HOURS | Open 24 Hours, 7 Days a Week |
| PRICE RANGE | N/A |
There's a number of mosques near the boulevard for those who need to pray and attend their rituals. There's the Dubai Mall Mosque and the Al Ghafoor Mosque which is just a walking distance away.
Alternatively, there's also the DIFC Grand Mosque which is certainly one of the more distinct mosques in Dubai. It only takes nine minutes to reach the place as well, making it a convenient visit when coming from Sheikh Mohammed bin Rashid Boulevard.
Of course, visitors should keep in mind the proper etiquette and dress code expected when visiting one of these important religious destinations in Dubai.
Mercato Beach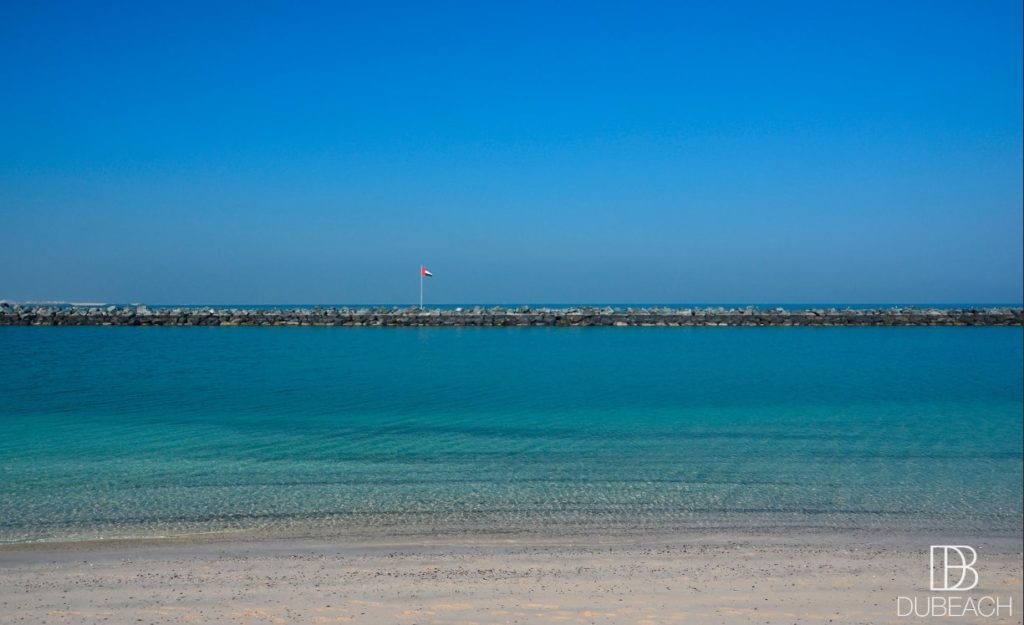 From the boulevard, Mercato Beach is probably one of the nearest beaches that you can visit downtown.
It's a quieter stretch of sand and sea at least when compared to the nearby Jumeirah Open Beach, making it an amazing place to have a more intimate gathering with friends or a partner.
There's not a lot of facilities near the beach itself but it's close to Mercato Mall and its food court, giving you a place to rest and dine once you're done having fun in the water.
Burj Park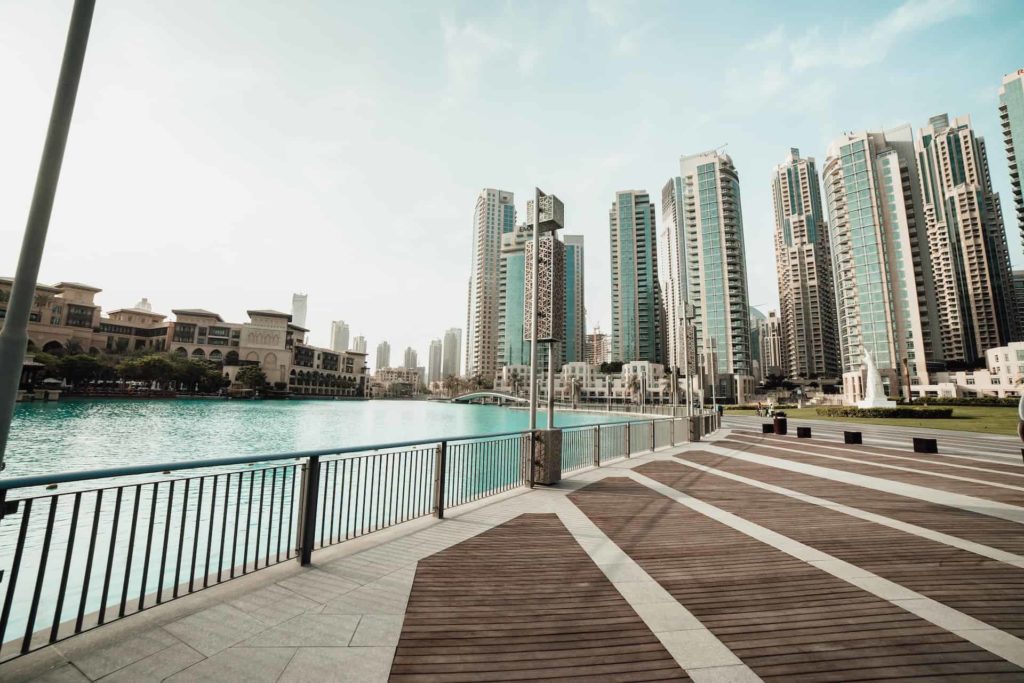 The Burj Park is a mixed-use development land surrounded on three sides by the Burj Khalifa Lake. While not very huge, it does cover an area of around three hectares and is predominantly a large lawn of sorts.
It still feels rather huge when you're just walking around the place. Fortunately, you can bring in a rented bicycle or a small electric buggy to help with mobility should you feel a bit tired from the activity.
However, that doesn't mean you're limited to just chilling at the grass. Artists and those with an eye for sculpture and installations will probably have a great time seeing the different works of art on display.
For example, there's 'The Wings of Mexico', built by Mexican artist Jorge Marin as an ode to the human desire to take flight and explore the world on a big adventure. It's also led to visitors using it to take some cool shots.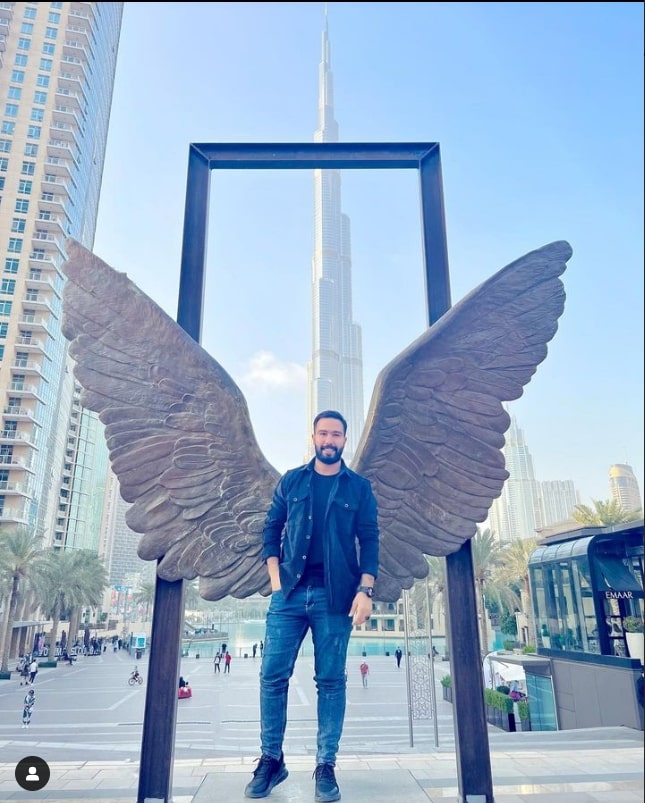 Then there's 'Win, Victory, Love'; a 3-fingered statue started by His Highness Sheikh Mohammed bin Rashid Al Maktoum back in February 2013. The three fingers are meant to symbolize the work ethic, success, and love of the nation.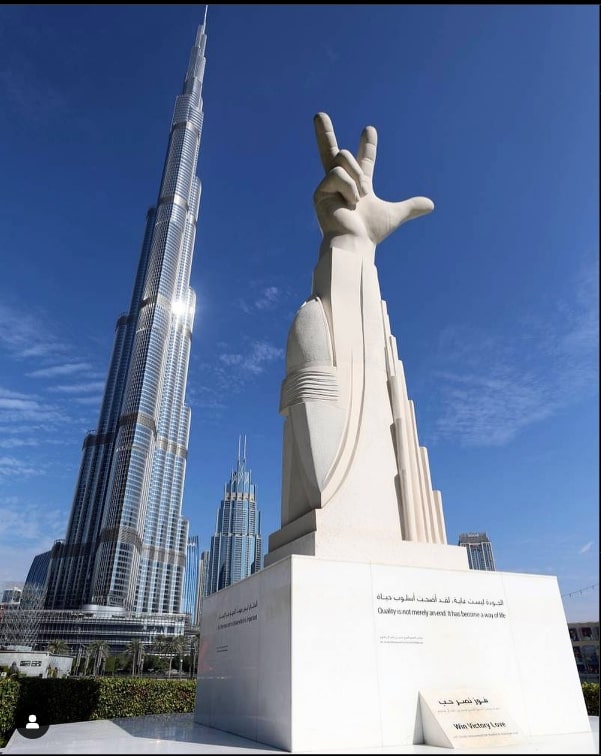 Lastly, there's also the 'Dandelions' project. Designed by Polish sculptor Mirek Struzik, this stainless steel architecture stands 7 metres high and is adorned with different colours; it's more delicate form contrasting the strong backdrop of the Burj Khalifa.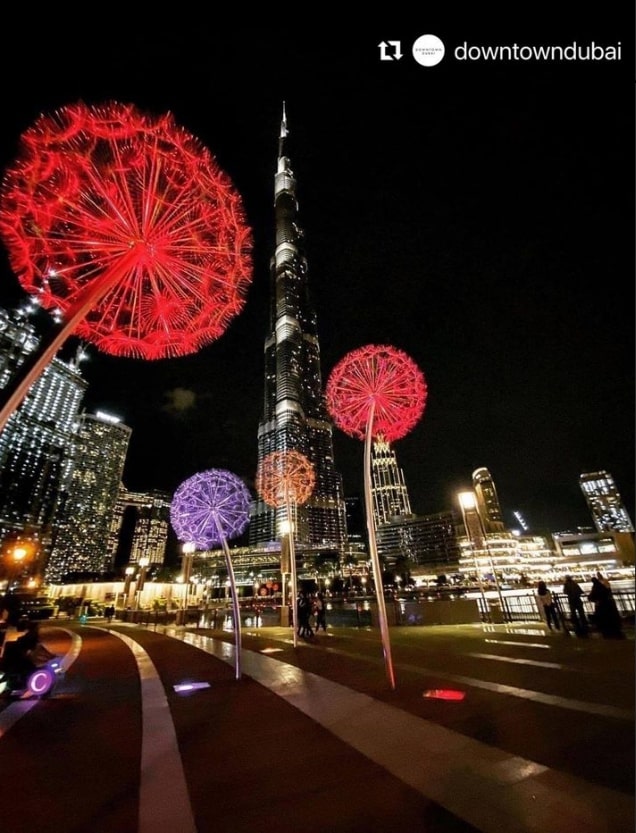 There's a pedestrian bridge at the southern end of the park which visitors can cross to get to the Burj Residences and the Burj Plaza. This is where many restaurants are located in case you need to grab a bite to eat after exploring.
Entrance to the Burj Park is generally free for most of the year. However, keep an eye out for any concerts, shows, or market events happening during your visit as the entry may be restricted on these occasions.
It's a pet-friendly park as well so why not take a walk with your trusty dog or cat around the area? Of course, make sure to be responsible for their safety and hygiene during your stay.
---
There's no shortage of fun things to do and great sights to see whenever you find yourself in downtown Dubai. This microcosm of urban and natural-looking spaces does stand as a great work of city design and a thriving community.
Visitors are sure to find many great things and many great memories from their time here. We definitely recommend including it in your destination whenever you think about travelling around the world.