The Cost of Buying a House in Dubai
Buying a house in Dubai is a smart investment.
You're not only getting a piece of prime real estate but you're also investing in property with good return of investment (ROI) potential.

The cost of buying a house in Dubai can range anywhere from $180,000 to well over a million dollars, with the average price per square foot priced at roughly $300.
While Dubai doesn't impose taxes on property owners, you need to take into account different fees that come with buying a house in the city.
In this guide, we'll walk you through these costs to prepare your finances for buying a house in Dubai.
Property Cost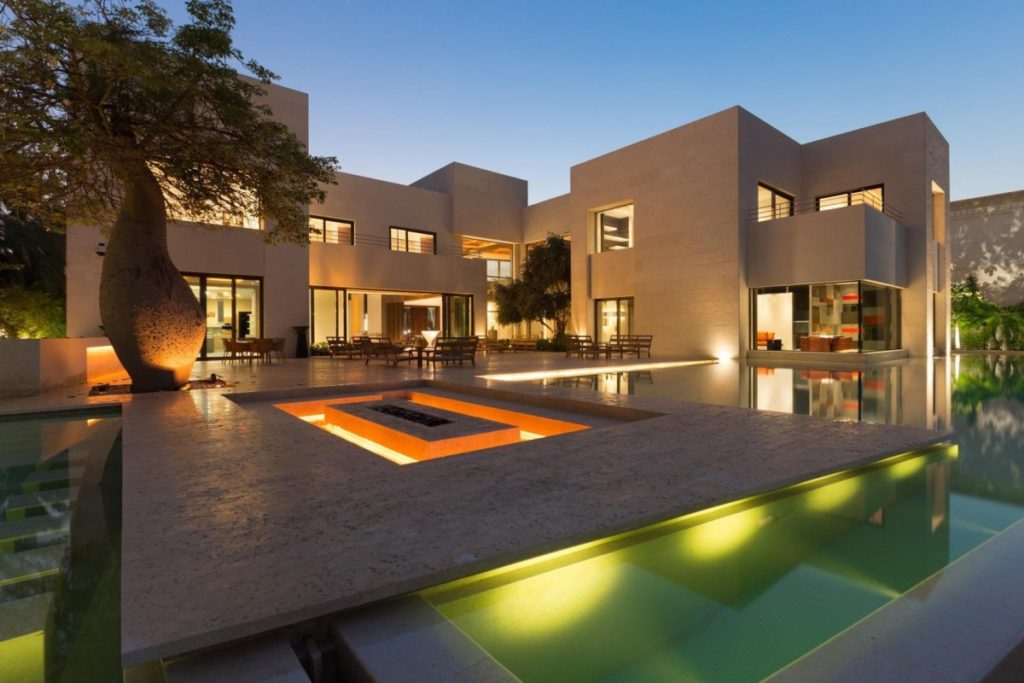 The price of the property itself will take up the biggest chunk of your budget, and Dubai is not the cheapest city for properties.
But the city also has a wide range of property options depending on where you want to live, the accessibility to amenities and the type of property that you want to invest on.
According to the latest data from ValuStrat, the average price per square foot for a residential property in Dubai is now at $333 from $244 in 2022.
The jump in prices is mainly because of the huge demand for property in Dubai, especially since foreigners make up the majority of the city's residents.
Average Costs of Houses in Dubai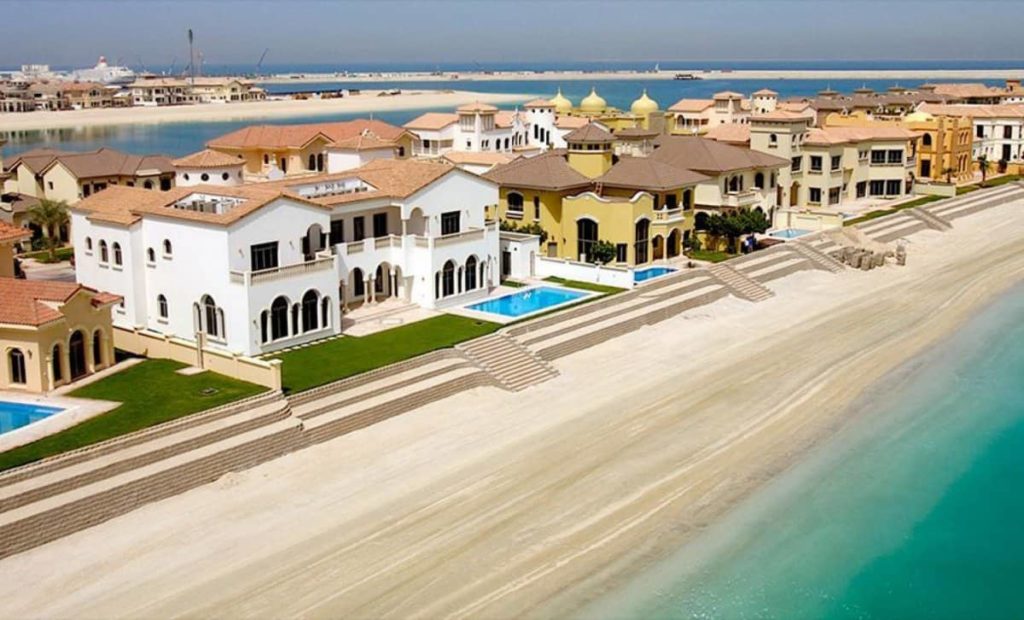 The prices of houses in Dubai depend primarily on location and can range anywhere from 180,000 to well over 1 million dollars.
In this table, you'll see the average prices of properties in some of the prime areas in Dubai, as collated by Fam Properties:
| Area | Average Property Sale Price |
| --- | --- |
| Palm Jumeirah | $1,034,661.34 |
| Jebel Ali First | $707,926.18 |
| Downtown Dubai | $653,470.32 |
| Dubai Marina | $571,786.53 |
| Dubai Creek Harbor | $517,330.67 |
| Dubai Hills | $490,102.74 |
| Business Bay | $326,735.16 |
| Jumeirah Village Circle | $184,060.81 |
If you notice, Palm Jumeirah is the most expensive mainly because of its beachfront access and exclusivity.
Jumeirah Village Circle, on the other hand, is the cheapest since it's not located in central Dubai, although it's still a good location to buy property.
Your choice on where to buy a house in Dubai will depend a lot on your lifestyle. For instance, there are areas ideal for couples and ladies.
So, if you're planning to buy a house in the city, it's smart to do some research on areas where average property costs are within your budget.
Ready to Move-In Versus Off-Plan Houses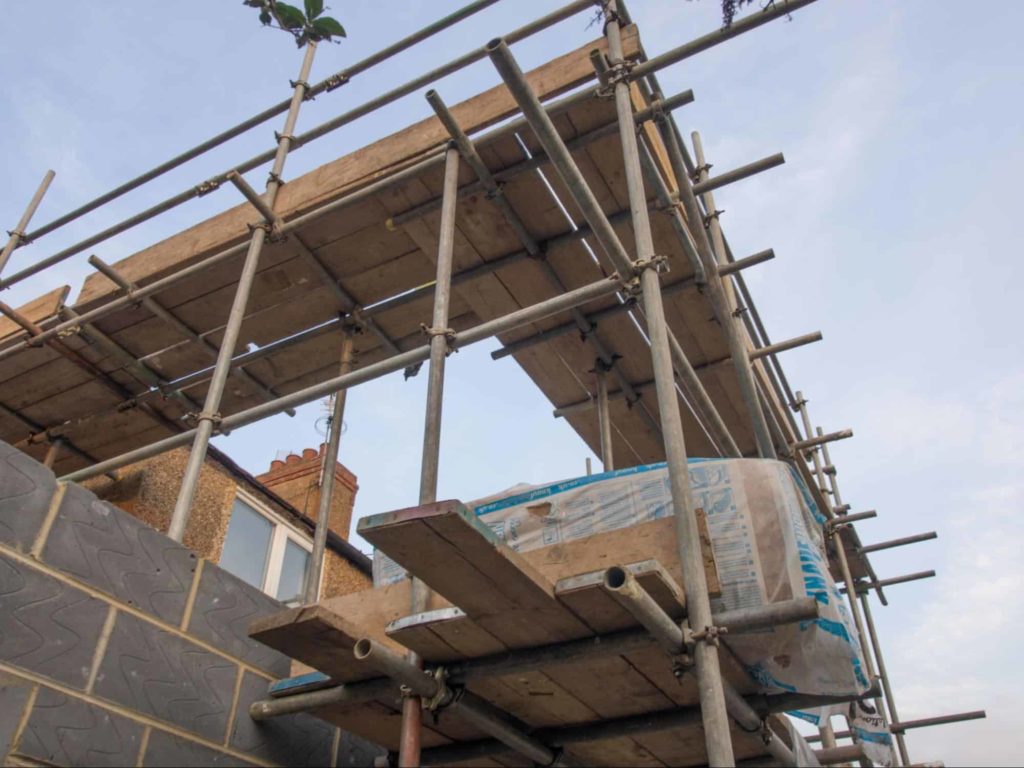 The average cost of buying a house in Dubai will also depend on what stage of completion the property is.
You have the option to buy a fully completed property where you can move in right away.
On the other hand, you can invest in a property that's still under construction. Between the two, the latter is cheaper by at least 10%.
Here are the pros and cons of investing in either a ready to move-in or off-plan house in Dubai:
Pros
Cons
Ready to Move In House
• You get to check every detail of the house.

• You can live in the house or put it out for rent.

• You get to earn right away if it's for investment

• The prices are generally higher since the property is completed.

• You might need to do repairs if you're purchasing a pre-owned house.

Off-Plan House
• You get to buy a brand new house at 10-20% cheaper than a ready to move-in property.
• There could be delays in completion.

• You're investing in a house that you can't see yet.

• There could be changes in the market within the time the house is completed.
Initial Deposit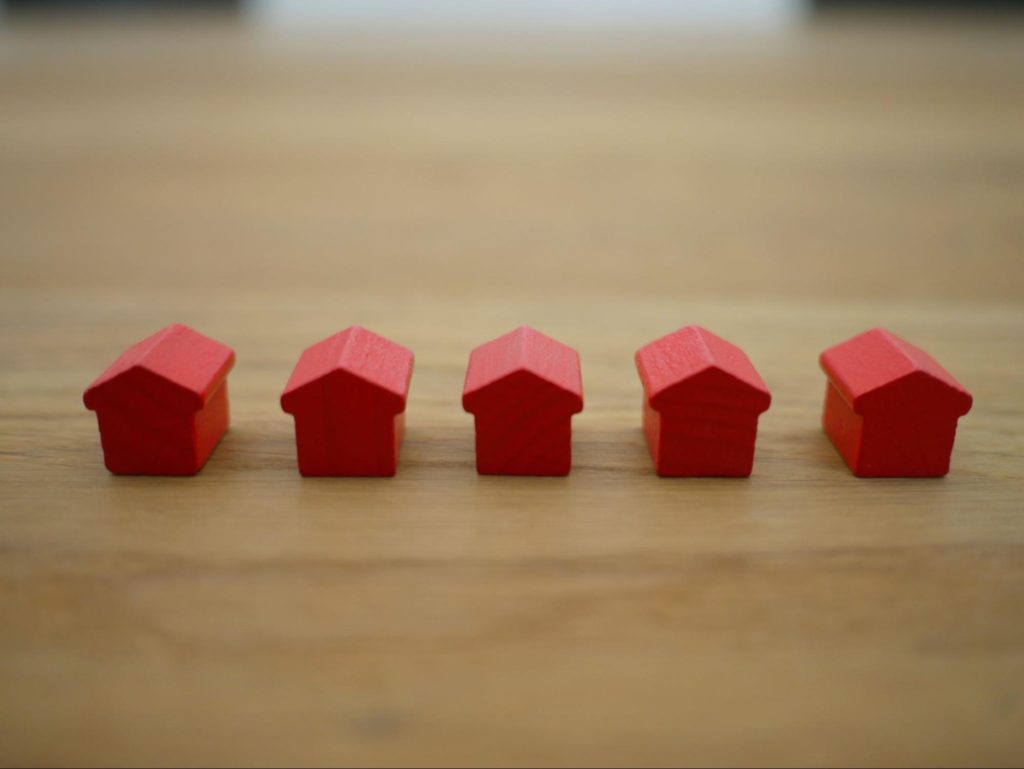 Unless you pay the house full price, you'll be required to make an initial deposit to get purchasing rights for the property.
In Dubai, the initial deposit for a house may vary depending on the type of property and the developer.
But in most cases, you'll be required to pay a deposit that's equivalent to 10% of the total property cost.
This fee should be paid through cheque and handed over to a RERA registered broker who will hold the money until the property is turned over to the buyer.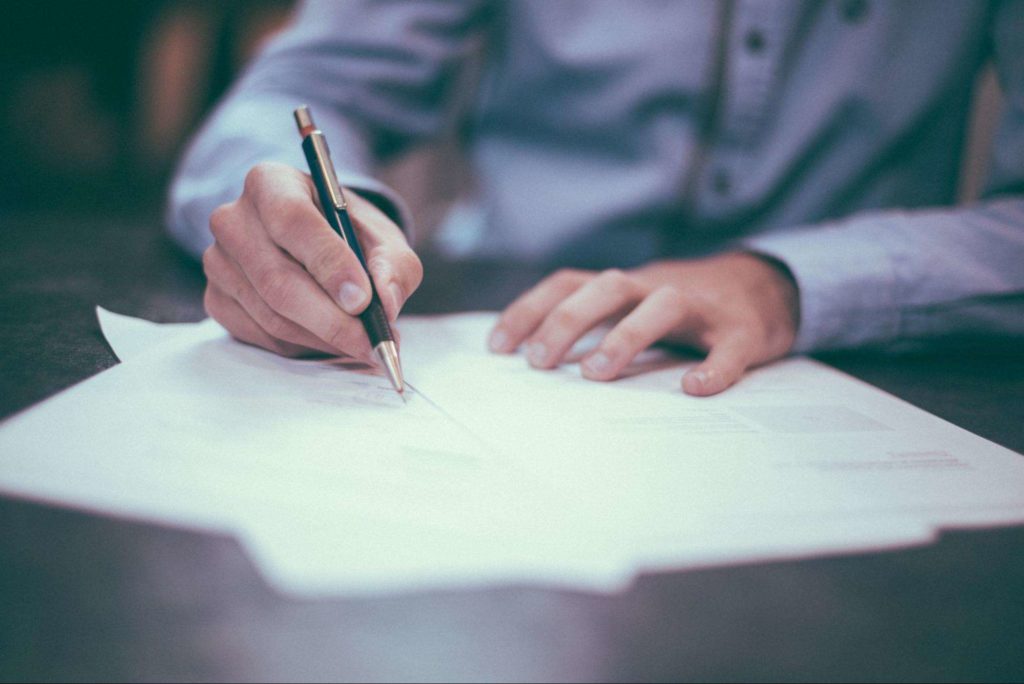 Aside from making an initial deposit, you'll also need to make a down payment for the house that you'd like to buy in Dubai.
As a general rule, expats are required to pay 25% of the total sale price while locals only need to pay 20% as the minimum down payment.
So, if you're planning to buy a house that's worth $272,279.30, you'll need to pay $68,069.82 if you're a foreigner and $54,455.86 if you're a local.
Since this is a huge amount, you may need to take out a mortgage to make a down payment for your house in Dubai.
Fortunately, many banks offer mortgage loans for expats who are residents or non-residents in the United Arab Emirates.
Eligibility Criteria for Expats Applying for Mortgage in Dubai 
This criteria will vary from bank to bank, but these are the general requirements for a mortgage in Dubai:
Citizenship – Some banks will only offer mortgages to residents while others allow non-resident mortgage loans.
Age – This will vary depending on the bank's conditions.
Work status – You need to be fully employed or self employed in Dubai.
Income – You need to meet the minimum income requirement of the bank to be qualified.
Some of the banks that offer mortgage loans to non-residents of Dubai include:
Standard Chartered
Abu Dhabi Commercial Bank
HSBC
Emirates Islamic Bank
Dubai Islamic Bank
First Abu Dhabi Bank
If you're buying a house in Dubai through a mortgage, most banks will require you to pay a bank mortgage arrangement fee equivalent to 1% of the loan amount plus 5% VAT.
You'll also need to pay a property valuation fee that ranges between $680.70 and $952.98 plus 5% VAT.
Agency Fees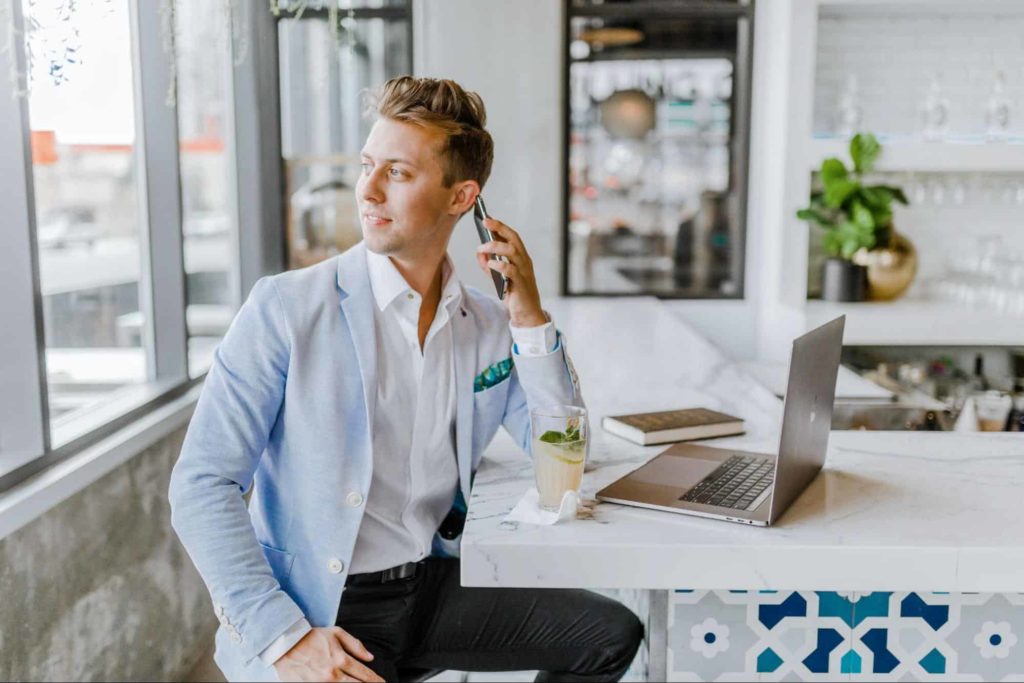 Since buying a house in Dubai is a long and tedious process, it's best to work with a real estate agent who can help you every step of the way.
You may also need to work with a licensed conveyancer who will make sure that all transactions made as part of buying the house are legally executed. 
In Dubai, your real estate agent fee is 2% of the total sale price plus 5% VAT while the conveyance fee will range between $$1,633.68 and $2,722.79.
Government Fees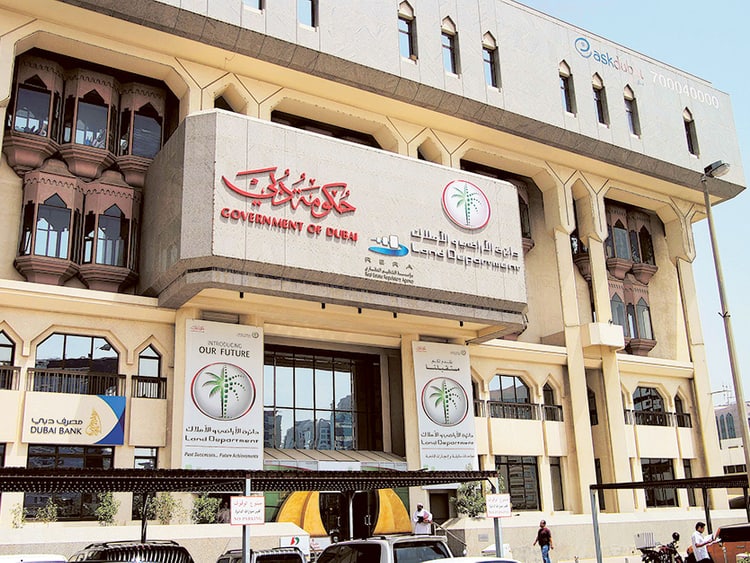 To ensure that all real estate purchases in Dubai are properly regulated, the government created the Dubai Land Department (DLD).
Here, all property purchases should be registered with the agency within 60 days or the transaction will be void.
You'll also be required to pay a property registration fee and a mortgage registration fee to the DLD if you're taking out a loan for this purchase.
Dubai Land Department (DLD) Fees
Property Registration Fee
Dubai Land Department (DLD) Mortgage Registration Fees
Apartments and offices

• 4% of total sales price

• $157.92 Admin Fee

Off-plan properties

• $10.89 Admin Fee

Land

• $117.08 Admin Fee

Properties below $136,139.65

• $544.56 plus 5% VAT

Properties above $136,139.65

• $1,089.12 plus 5% VAT

• 0.25% of the total loan amount plus $78.96
Although theoretically, the DLD fees should be divided equally between the buyer and seller, the buyer always handles these payments.
Insurance Fees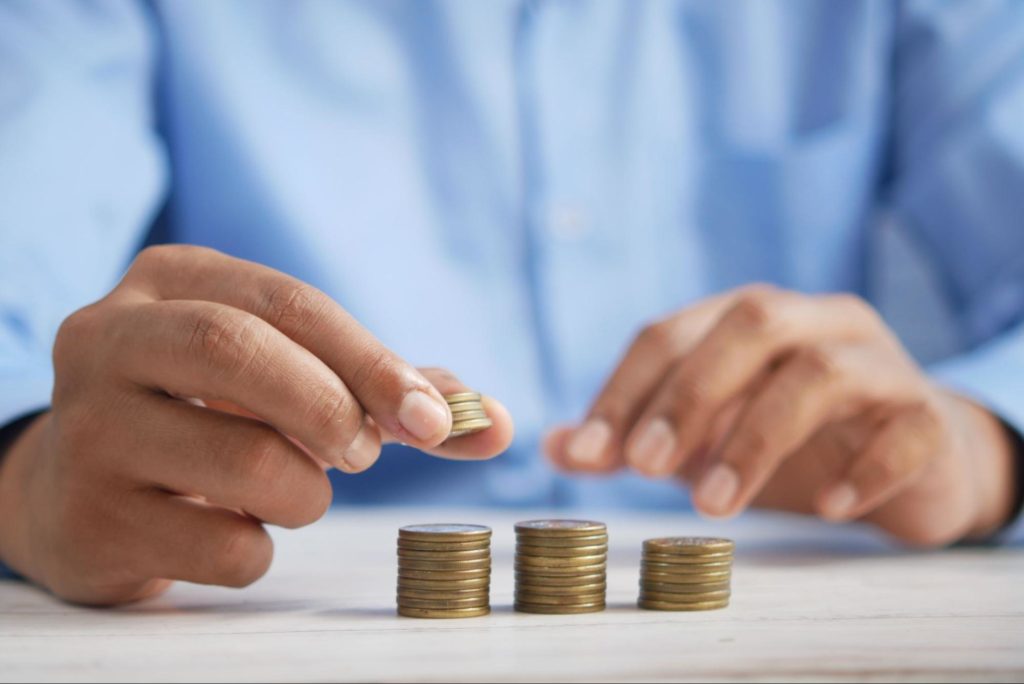 Buying a house in Dubai is such a huge investment that you'd want to make sure that your property is protected against natural calamities and accidents.
Dubai doesn't require property buyers to purchase home insurance, although it's highly recommended for added protection to the property.
On the other hand, life insurance is compulsory if you're taking out a mortgage in Dubai.
A home and contents insurance policy costs approximately $272.28 and that amount can increase if you want to add more coverage to your plan.
Types of Home Insurance Coverage in Dubai:
Contents – This covers the loss and damage of objects in your home due to natural calamities,damage during transit and other accidents.
Building – This insures your entire property against accidental damage, natural calamities, fire or breakage.
Owner and Occupiers Liability – This protects you and your property against claims made against you or any members of your family.
Personal Belongings – This protects your personal belongings such as identification cards, passports, legal documents, jewelry and other important objects around your house.
Life insurance will be a per annum payment, which costs between 0.4-0.8% on your decreasing loan balance.
Most banks in Dubai will require you to pay the policy in full for the entire year, but you can have an arrangement with the bank if this setup doesn't suit your finances.
It's also very important to check your options before deciding on the right insurance policy.
Utility Fees
Buying a house in Dubai doesn't only mean paying for the upfront cost. You also need to make sure that all your utilities are up and running.
The Dubai Electricity and Water Authority (DEWA) is the agency that handles all electricity and water connections in the city.
If you still don't have utilities in your house, you'll need to get in touch with DEWA and pay for a setup fee to use electricity and water.
The fee will depend on the type and size of your property and your location. For instance, an apartment would cost around $626.24 while a villa would cost around $1,089.12.
These prices will also go up if you have more meters installed in your house.

Service Fees
Unfortunately, the payments don't end after the purchase is done and the rights to the property are transferred in your name.
As a homeowner, you'll need to pay additional costs called service fees for the maintenance and upkeep of the property.
This amount should be paid annually to the DLD, as required by the RERA Service Charge and Maintenance Index.
Service fees are calculated per square foot and costs can range between $0.82 and $8.17 per month depending on the location of the property.
This means that the bigger your house is, the more expensive your service fees will be.
Factors that Determine a Property's Service Fees
The Location – High-end neighborhoods with more amenities usually charge higher service fees for maintenance.
Type of Project – Service charges for apartments are generally cheaper as compared to villas and houses.
Usage of the Property – Service charges differ for serviced apartments, villas and commercial spaces.
These fees are required for maintaining common areas in the property including parks, parking areas, gardens, elevators and swimming pools.
So, if you're buying a house in Dubai, make sure to include these service fees as part of your budget since you'll need to pay them annually.
The Cost of Investing in Property in Dubai
Dubai is, without a doubt, one of the best cities in the world to buy a house.
Whether you want to relocate permanently in this city or use the property as an investment, you get good ROI potential as long as you know how to manage your property well.
If you want to make the most of this investment, it's very important to factor in these costs since they will determine if you can afford to buy a house in Dubai or not.
By preparing your finances before looking for housing options, you also won't feel overwhelmed with mortgage payments and service charges later on.