9 Ways to Treat Yourself on Payday in Dubai
Featured Image Source: pikisuperstar via Freepik
Weary after a long month of having your nose to the grindstone? You shouldn't feel guilty about pampering yourself from time to time! You deserve a little treat after all of that work.
Pay yourself first and do the things that make you happy this payday. If you need some great ideas, here are a few things in Dubai you may want to indulge in once you get your much-awaited paycheck!
Ways to Enjoy Your Paycheck in Dubai
Whether you are a spendthrift or not, you can find various ways to enjoy your paychecks in Dubai! Listed below are the budget-friendly and luxury payday treats that got the most votes from our staff.
1. Watch movies at home while enjoying good food.
Sure, this is something you can do anywhere and not just in Dubai, but it's still a top option! Staying at home during your free day may seem boring for some but sometimes, it is the best thing you can do to relax.
After you take a long bubble bath, you can order or cook your favorite food and catch up on the movies or series you've been planning to watch before.
To make everything extra special, you can also treat yourself to some good food – or make it a date night with your special someone and some sweets and flowers!
Well, you and your loved one don't really need a special occasion to opt for something like cake delivery or flower delivery services. Don't hesitate to spoil yourselves a little bit once you get your paycheck.
2. Meet your family and go "window shopping".
If you want a practical way to enjoy your payday, why not spend quality time with your family? Visit a shopping mall or some stores nearby and do some window shopping.
This is a good way to do some errands or do research for planned purchases. It also lets you get others' opinions on things you're thinking of buying, so you're less likely to impulse-buy.
Suppose you have plans to buy a new mattress for your serviced apartment or new upholstery for your parent's furnished apartment, for example. You can check out mattress shops and upholstery shops with your family while getting their input.
Because your family is with you, they can give you suggestions and a second opinion about the things you've been planning to buy.
3. Try taking classes in something you enjoy or are interested in.
If you're not a fan of shopping sprees, why not invest your extra money in one of your hobbies? With the right hobby, you can even open up new opportunities.
If you enjoy cooking in your free time, for example, you could try classes at a culinary school. You can expand your skill set and indulge in something that you like at the same time.
4. Pamper yourself with a full-body massage.
After long and tiring weeks of work, you deserve to be treated like a royal, even just for a day. Set up an appointment with your favorite local massage place or spa and indulge in a relaxing full-body massage.
You can soak in warm waters to soothe away all body aches and pain you've been enduring for the past weeks. Aside from that, you can also try out other spa packages to get the most of your visit.
5. Rent a luxury car and explore top tourist destinations in Dubai.
Want to go a little bit overboard and explore Dubai in a fancy way? If you wish to have a memorable and grand experience, rent a luxury car and visit some of the best destinations in the city.
On the other hand, if it's your payday and you're celebrating an important occasion, another fancy option you can try is renting a yacht.
Yachts are a great choice for throwing a private party for your friends or family, so if you think it's worth your money, you can check out our list of the best providers of yacht rentals in Dubai.
6. You can indulge in a bunch of self-care services.
If you're planning to go all out and pamper yourself, don't forget to look into various self-care services you can benefit from. You see, having a sound mind and body is crucial in ensuring that you can face each day with more vigor.
Do you need to visit a dentist or perhaps, you've been saving up for a treatment offered by your favorite dermatologist? Since it's your payday, it's best to pay yourself first by investing in your health and well-being!
If you're a bit of a scrooge when it comes to shopping, you might have that one online shopping cart filled with all the items you are planning to buy.
Whether it's a bag you've been eyeing for months or the clothes and watch you've been waiting to go on sale, this might be the best time to purchase them.
Again, you deserve it, and if these items can help motivate you to work harder, then you can consider them a good spend.
So, when payday arrives, and you don't fancy doing all the things we listed above, just pick the items you really need or want and get rid of the virtual cobwebs on your shopping cart.
8. Enjoy the city's skyline by riding in Dubai.
Riding one of the tallest and largest observation wheels in the world may seem an exorbitant weekend escapade. But if it's your payday, this might be the best time to splurge a little bit and enjoy the city's skyline from a totally different perspective.
This one-of-a-kind experience will spoil you with a 48-minute ride in a high-tech and airconditioned cabin that offers 360-degree views of Bluewaters Island, Burj Khalifa, Burj Al Arab, Dubai Marina, and the Arabian Gulf.
Besides that, if you wish to try an extra VIP experience with your family and friends, you can also opt for a private and premium cabin that features high-end beverages and fancy dining options, including caviar, sushi, oysters, and more. To top it off, they will also provide you with a live DJ and some souvenirs.
9. Have a relaxing time with nature.
With all the skyscrapers and highly acclaimed architecture in the city, some may think that it's impossible to enjoy nature's authentic beauty in Dubai.
Well, if you're not into parties and night scenes, you can consider visiting The Green Planet on your payday. You don't have to travel far and spend a lot to be one with nature because you can conveniently explore this enchanting bio-dome for as low as 89 AED.
Aside from the tropical indoor rainforest with over 3000 plant and animal species, you can also take instagrammable photos with the world's largest indoor man-made and life-sustaining tree.
How to Plan for Guilt-free Payday Splurges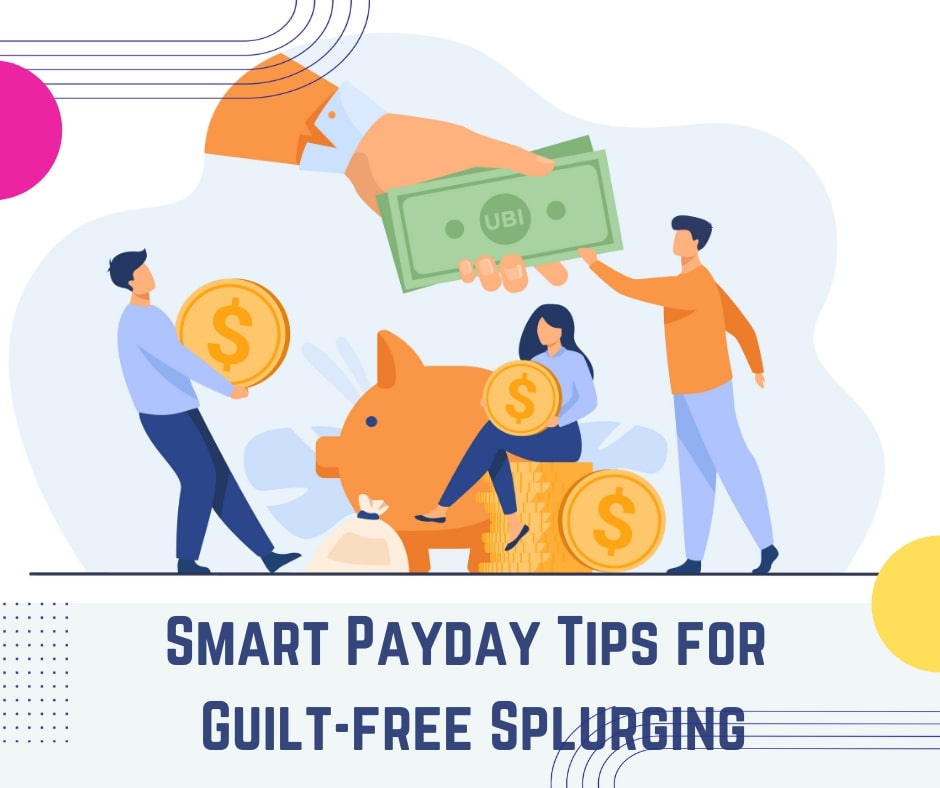 All right, we know some people hesitate to treat themselves on their payday because they feel guilty about spending the money instead of saving it.
But there's a quick answer to this: prepping for it by adopting responsible money habits.
Doing this can help you treat yourself more easily and even more regularly when you get paid – while not impoverishing your future. Here are some tips we advise you to consider, for example:
You can start following the 50/30/20 rule.
If you don't budget your salary, you may fall into the trap of spontaneous spending and end up having nothing left in your bank account. The 50/30/20 rule is one of the basic tips in budgeting.
Of course, there is no one rule when it comes to budgeting, but if you want to start, we recommend using this rule as a foundation.
Allocate 50% of your salary for your basic needs such as food, water, and rent.
Next, you can set the 30% for your wants, or the things you think can help improve your quality of living. You can also use this money to relax and treat yourself.
The remaining 20% should be for your savings, so once you calculate this amount, you can consider this money invisible. Put the money in your savings account and do your best not to withdraw from this fund unless you absolutely need to.
Prioritize paying off your bills and debts.
As mentioned above, you have to allocate a part of your salary for your monthly bills.
Moreover, you shouldn't wait too long to pay off your credit card bills and debts – especially those that incur interest because they will just cause hassle and stress in the long run.
To avoid this, we suggest that you create a master list or a sort of summary of all the bills you have to settle in that particular month. Include the biller's/debtor's details, the amount you have to pay as well as the due date.
Keep your goals in mind, and don't give in to impulse purchases.
What is your long-term financial goal, and how can you achieve it?
Managing your money smartly and re-evaluating your spending habits can help you reach the goal you are working towards with ease.
For example, if you plan to retire and just travel the world by 40, then you should probably be saving and investing more instead of buying on impulse or overspending.