Interior Design Trends for 2022
It's no secret that the past year and a half or so have been defined by uncertainty. As we continue to social distance and stay home to help prevent the spread of COVID-19, we're inevitably turning to our homes for comfort and security.
As a result, interior designers strive to create spaces that feel soothing, uplifting, and totally in tune with our emotional needs.
Here are four interior design trends for 2022 that will help you create a happy home this year.
1. Neutrals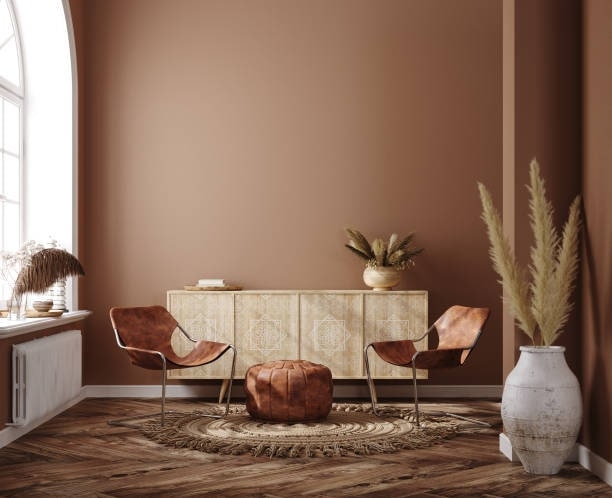 The return of brown interiors isn't a big surprise. After all, brown is one of the colors we associate closely with nature, and it's a shade that's been trending in the fashion world for quite some time.
Designers have been using brown on walls and furniture and decor to create warm, cozy spaces that are also incredibly sophisticated.
While you might think of chocolate brown or camel colors as typical brown shades, interior designers have been experimenting with other hues like terracotta to create beautiful spaces.
These warm neutrals will be paired with lots of natural materials like wood, stone, and clay — both indoors and out — as we continue to blur the lines between nature and home. If this sounds appealing to you, feel free to explore and buy different brown paint shades on your next payday.
2. Venetian Plaster and Limewash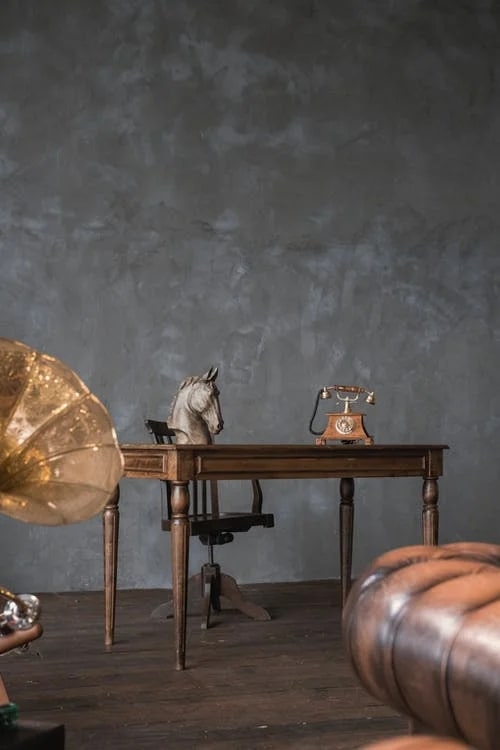 Some trends come and go as quickly as a summer breeze, while others remain in our consciousness for decades.
We're seeing and loving a resurgence of plaster and lime finishes in spaces across the world. Venetian plaster is an ancient wall finish technique that involves applying multiple layers of polished plaster to achieve a highly reflective look.
It comes in a range of finishes, textures, and colors. It's not just for walls, either; it can be used on ceilings, floors, and furniture.
Limewash is another type of ancient wall treatment that adds subtle color to your walls with the added benefit of acting as a natural fungicide and insect repellent.
These two finishes are often confused because they are applied similarly with trowels or brushes. Both take multiple layers to cover a surface adequately, but the similarities end there.
Venetian plaster uses wax or acrylic resin binders, while lime wash uses water-based lime binders. The result of Venetian plaster is an opaque finish, compared to the translucent look of limewash.
You may ask the help of a professional painter to assist you in getting limewash walls for your beautiful home.
3. Tactile Textiles and Textures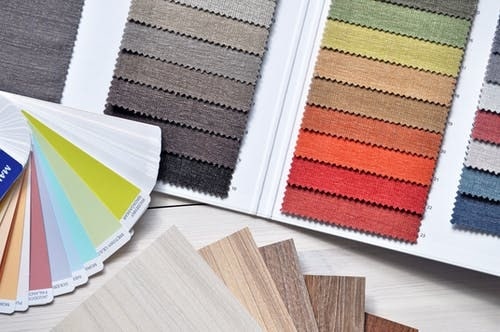 We think people are going to begin to pair different textures and shades of natural jute with more modern or traditional decor as a way to soften up the hard lines of their space. Think contrasting textures rather than contrasting colors.
We think people have been hesitant in the past to use patterned jute on their floors or as an area rug simply because they were afraid it would make their space look visually busy.
This trend will allow people to break free from that fear and start exploring how they can build a space around a beautiful, textured floor covering.
We also see this trend extending into other areas outside of rugs as well — furniture, lighting, textiles, and even wall coverings.
4. Dual-Purpose Rooms​​
Living spaces have become our workrooms as the pandemic keeps us indoors. It's safe to say that we've been spending more time at home.
With this in mind, interior designers predict that homes will be designed with dual-purpose rooms. Living rooms are being transformed into offices or entertainment centers with built-in shelves or other features to keep things organized.
For example, your bedroom can be a sanctuary but also have an office area nearby. Or you could combine your bedroom and office into one room by adding well-designed furniture that can be easily tucked away when not in use.
If you intend to have dual-purpose rooms in your home, it may be time for a simple home renovation.
---
Changing your home's design isn't just a matter of aesthetics, but it can also be an expression of self-care. After all, there's something therapeutic about turning your home into a sanctuary during the pandemic.
You may easily apply one of these interior design trends to your home. Especially if you've been thinking of revamping it for a while now, these trends can make your home more elegant and sophisticated.
For more home maintenance tips, feel free to visit this page.
More resources on home repair and maintenance:
Where to Get the Best Air Conditioning Repair in Dubai
Best Air Duct Cleaning Service in Dubai