How to Move to Dubai: A Comprehensive Step-by-Step Guide
Dubai, a city where luxury meets the desert, has a reputation for making dreams come true. Did you know that it's home to the world's tallest building, the Burj Khalifa?
With Dubai's robust economy, vibrant lifestyle, and melting pot of cultures, it's no wonder many choose to make it their new home.
If you're considering moving here, our guide below has some tips and tricks to make your transition as smooth as possible.
How to Move to Dubai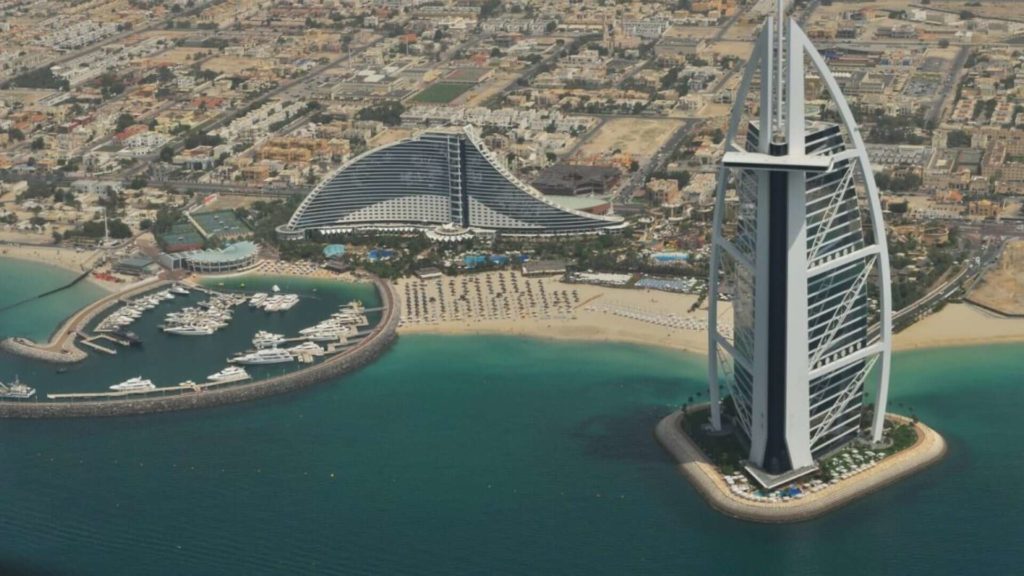 Difficulty
Moderate ◌◌⏺◌◌
Time required
3-4 months
Things you need
• Passport

• Visa

• Birth certificate

• Marriage certificate (if married)

• Academic certificates (if you plan to work or study)

• Medical records

• Employment contract (if moving for work),

• Insurance documents

• Salary certificate (if needed)

• Accommodation

• Proof of address and sufficient funds
To move to Dubai, you'll need to grasp the visa and legal requirements, secure employment, find a place to live, navigate the city, open a bank account, adapt to the culture and lifestyle in Dubai, and prepare for the climate.
Want to know more? Let's break down these steps below!
Step 1: Understand visa and legal requirements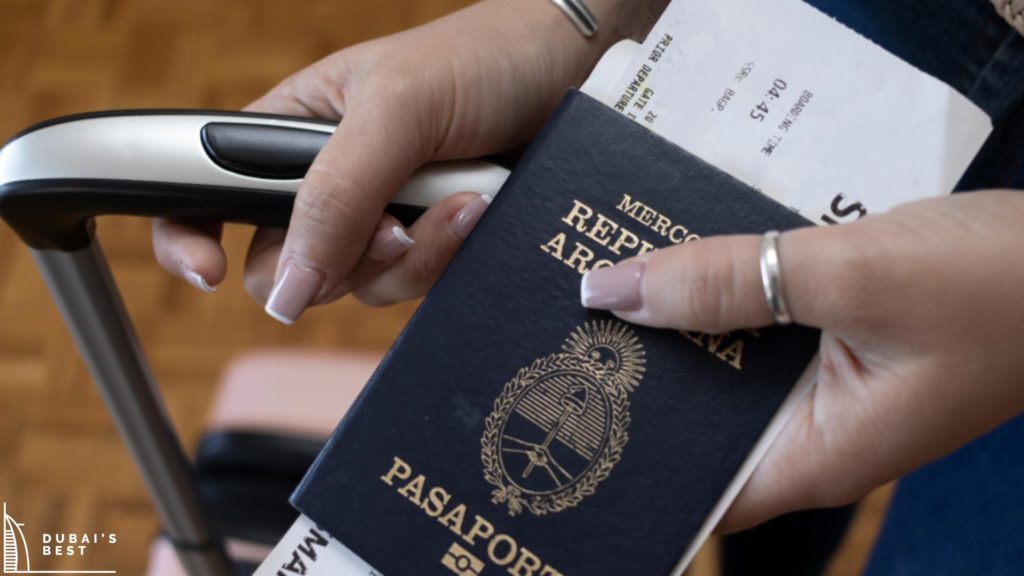 The first and most important step in your move to Dubai is to understand and meet the visa and legal requirements. You should choose a visa that matches your reason for moving and your situation.
Here are some options:
| | |
| --- | --- |
| Employment or Company-Sponsored Visa | If you're moving to Dubai for work, your employer will typically sponsor your visa. |
| Investor or Business Visa | Launching a venture or exploring opportunities in Dubai? Well, you might be eligible for this type of visa. |
| Student Visa | If you're heading to Dubai to pursue higher education, your school or university usually handles this. |
| Residence Visa | Thinking of owning property in Dubai? That could earn you a residence visa. |
| Family Visa | If you have family residing in Dubai, they might be able to sponsor your visa. |
| Retirement Visa | For those golden years, there's also a retirement visa. However, you'll need to meet a certain age (over 55) and asset criteria (e.g., real estate or a bank fixed deposit). |
Now, choosing the right visa is a priority, so it matches your reason for coming here. You have to follow all the rules and get that application filled out correctly to steer clear of any hiccups.
And remember, paperwork matters! Check your passport and certificates, and keep those passport-sized photos ready.
For instance, if you're an engineer moving to Dubai, you might need to get the UAE embassy in your country to approve your degree certificate before you can apply for jobs here.
Step 2: Secure employment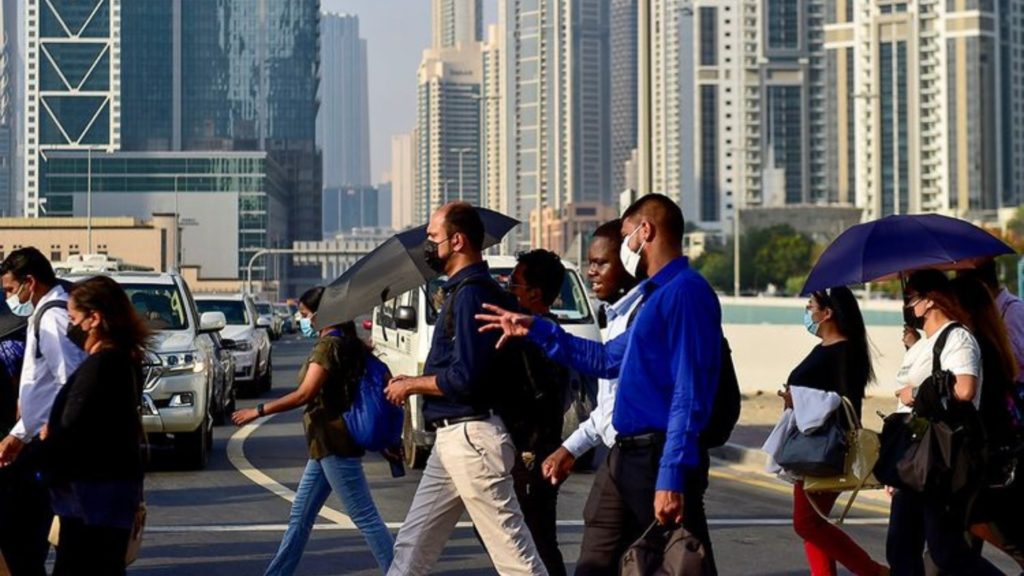 Dubai is a hotspot for various industries like finance, tourism, and tech, which means there are plenty of job openings in a pretty tough job market.
To snag a job in Dubai, you'll usually start by applying online, making connections, and reaching out to recruitment agencies. First thing, though, get your CV sorted.
Crafting a CV for the job scene in the UAE is like creating a work of art. You want to shine a spotlight on your relevant experiences, skills, and qualifications, all in a clear and concise way.
For example, if you're a graphic designer, make sure to really showcase your software skills and flaunt your portfolio. The job competition in Dubai is fierce, so making yourself stand out is key!
Now, let's talk about where to find those job opportunities. There are some go-to job search websites in Dubai that are available in English. Here's a handy list:
These websites are like treasure troves for job seekers in Dubai and the whole Gulf region, offering a plethora of job openings across different industries.
To supercharge your job hunt, get involved with the posts, hop into relevant groups, and start connecting with folks who do what you do. But here's the real trick: networking.
It can be a big deal, whether you're doing it online or meeting people face to face. Let's say you're a finance whiz – going to events like Dubai World Trade Center Events can be a game-changer.
Picture this: a finance pro chatting it up with a potential employer at one of these seminars. That chat could open doors to jobs that aren't even advertised yet – networking is where the magic happens!
Step 3: Find a place to live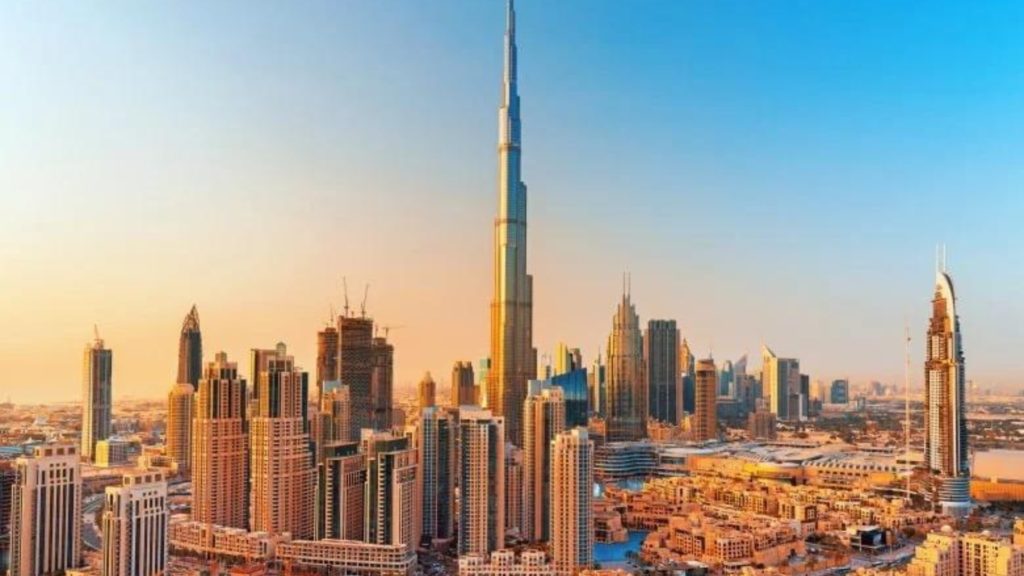 Dubai's got a bunch of living options, from fancy apartments in the Marina to family-friendly houses in places like Arabian Ranches.
Picking the right spot in Dubai means thinking about things like your daily commute, what's nearby, and what kind of vibe you're into.
If you're a family, you might lean towards spots like Mirdif or Jumeirah, close to schools and parks. But if you're a young professional looking for a good time, Downtown Dubai and Dubai Marina have that lively nightlife going on.
Now, let's get personal. Think about your daily routines and your budget – these are your compass in Dubai.
Take a look around different neighborhoods, visit potential homes, and see what amenities they've got to offer before making up your mind.
When deciding, grasp rental agreements fully. This involves your responsibilities, the landlord's duties, and your rights.
Pay attention to details like maintenance, renewals, and how to wrap things up when the time comes. It's all about transparency with your landlord and peace of mind.
Now, when it comes to setting up your utilities like water, electricity, and internet in your new Dubai place, you'll often deal with folks like DEWA (Dubai Electricity and Water Authority) and telecom companies like Etisalat or Du.
To get things going, have your rental contract, Emirates ID, and visa ready for DEWA. Smooth preparation will make moving in a breeze!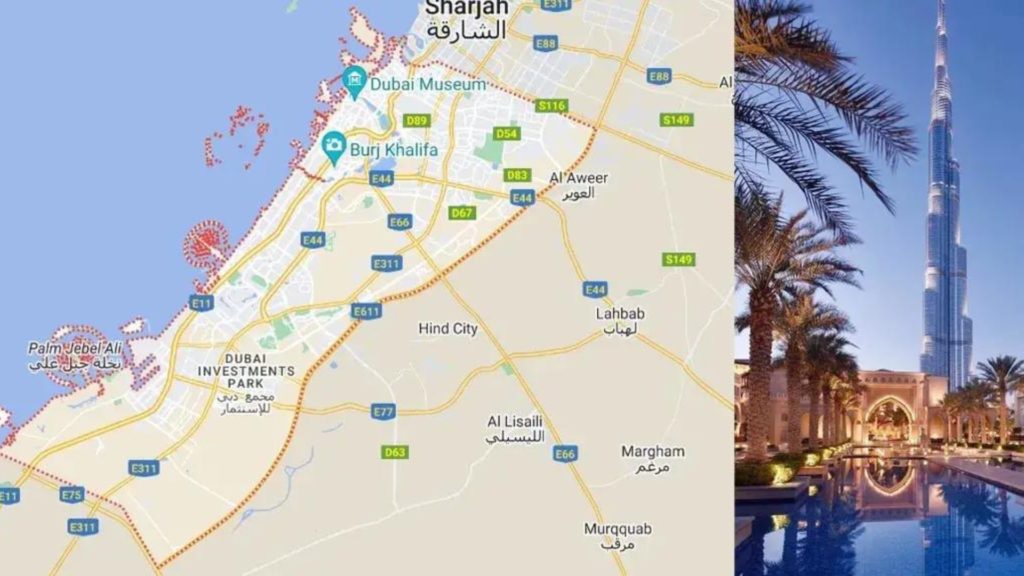 To navigate Dubai like a pro, you've got to get the lowdown on its public transport system and brush up on the driving rules.
Dubai's got a pretty solid public transport scene with the metro, buses, and water taxis. They're reliable and go all over the place.
Now, if you're more of a driver, you'll need to figure out how to get a UAE driving license and get cozy with the local driving rules and roads. That's a big deal, so don't take it lightly.
But don't forget about other options like biking or walking, especially during the cooler months from November to March – it's a healthy and fun way to explore the city!
And here's a neat trick: use technology to your advantage. Navigation and transport apps can help you plan your routes and schedules like champs. Dubai folks love these:
| | |
| --- | --- |
| RTA Dubai | The official app for all things public transport, driving, and traffic from Dubai's Roads and Transport Authority |
| Careem | A nifty ride-hailing app for booking, tracking, and cashless payments |
| Uber | A global ride-hailing app, offering various rides and easy payments |
| Dubai Metro | Your guide to Dubai Metro timings, stations, and fares |
| Dubai Drive | Your RTA companion for parking, fine payments, and vehicle registration |
| S'hail | RTA's app for comprehensive info on all things transport in Dubai |
| Dubai Taxi | An app for booking a Dubai taxi, tracking your ride, and estimating fares |
| Ekar | For car-sharing by the minute, hour, or day |
| Udrive | Pay-per-minute car rentals with app-based convenience like finding, booking, and unlocking cars |
| Deliveroo | Not just for food deliveries – they also offer bicycle rentals for zipping around the city |
Step 5: Open a bank account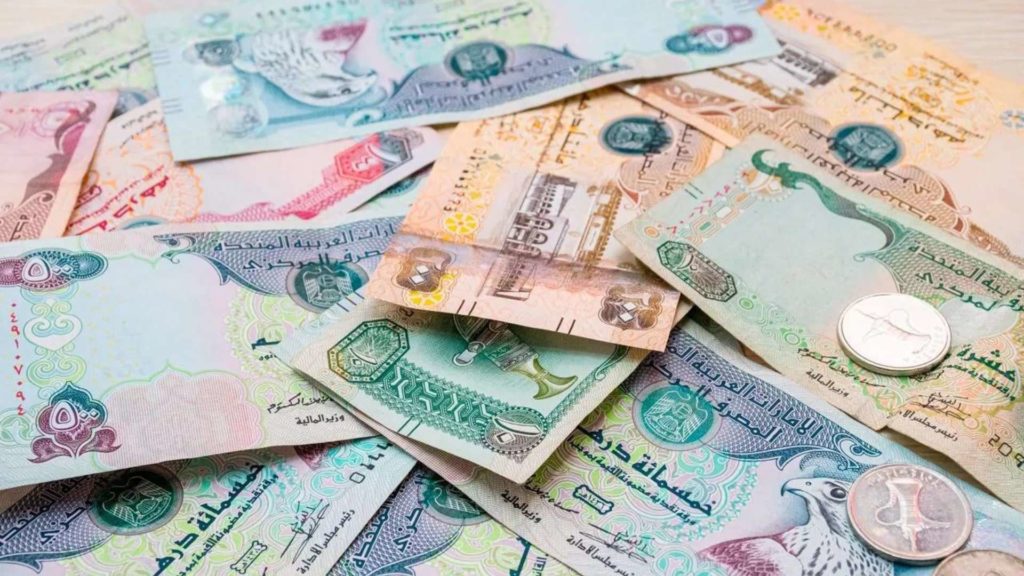 Setting up your financial foundation in Dubai starts with getting yourself a local bank account. This helps you handle your money, get your salary, and do all your transactions smoothly.
Now, there are different types of accounts offered by different banks, each with its own perks and rules. So, it's vital to pick one that fits your financial needs and how you handle your finances.
Getting a bank account as an expat in Dubai is pretty straightforward, but there are some steps and papers to keep in mind. Here's a basic guide:
Do your homework to find the perfect bank for your needs. Consider things like online banking options, branch locations, and customer service quality.
While some banks allow you to apply online, it's common to head over to a branch in person to open your Dubai account.
Decide what kind of account you want – current, savings, or deposit. Also, choose the currency that you prefer, like AED or USD.
Provide Necessary Documents
Gather these documents for your bank:
Your passport (original and a copy)
Visa page that shows your UAE residence status
Emirates ID (if you have one)
No Objection Certificate (NOC) from your employer
Proof of your address, such as a utility bill or rental agreement
Salary certificate or proof of income
Fill out the bank's application form, and double-check that all your info is accurate.
Be prepared, as some banks might ask for an initial deposit to activate your account.
If offered, it's best to set up online banking. This lets you manage your account from anywhere. Learn how to use it for stuff like handling your money, paying bills, and making transfers.
And there you have it – you're on your way to having a bank account in Dubai!
Step 6: Adapt to the culture and lifestyle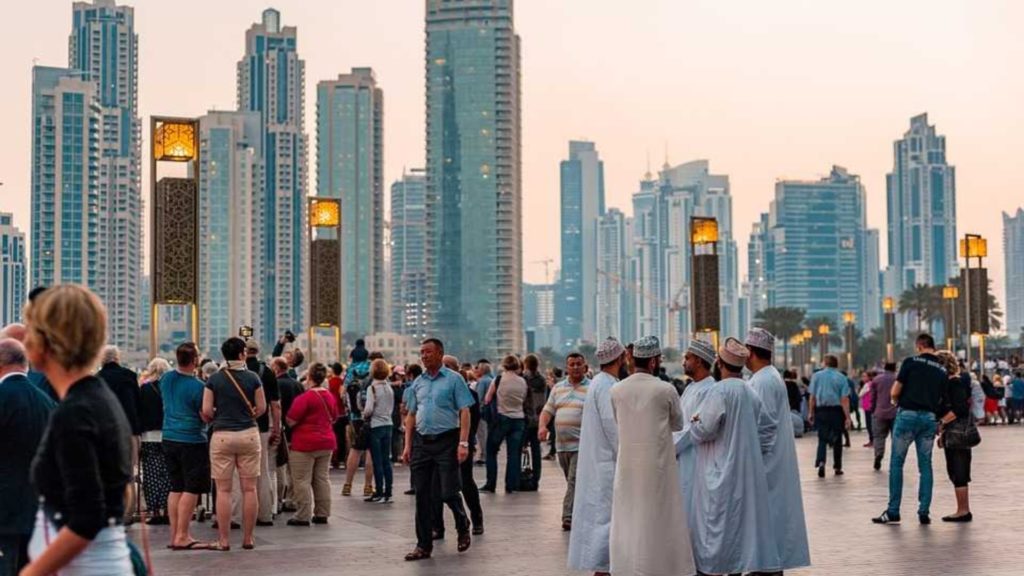 Getting into the groove of Dubai's culture and lifestyle is all about embracing the local customs while having a blast in this city.
Dubai is pretty cosmopolitan, but it's super important to respect Islamic practices and Emirati traditions. This is especially during significant events like Ramadan – a month with certain customs, fasting hours, and Iftar (breaking the fast) gatherings.
To get social, you also may jump into events, join clubs, and be part of community activities. That's how you build your crew and make connections.
And don't forget to explore the city's awesome stuff. There's the famous Burj Khalifa, the food scene is wild, and there's tons more to check out.
You can explore art galleries, attend live performances, and immerse yourself in the city's creative energy. The Dubai Opera House, Alserkal Avenue, and Dubai Design District are just a few places to explore the arts.
Also, it's advisable to get the local etiquette down. Saying Marhaba for hello or hi, dressing modestly, and the like – these little things can make your interactions with both locals and expats real smooth.
Although English is widely spoken, learning a few Arabic phrases can go a long way in building connections and showing respect for the local culture. There are language centers and courses available for those eager to become more fluent.
Step 7: Prepare for the climate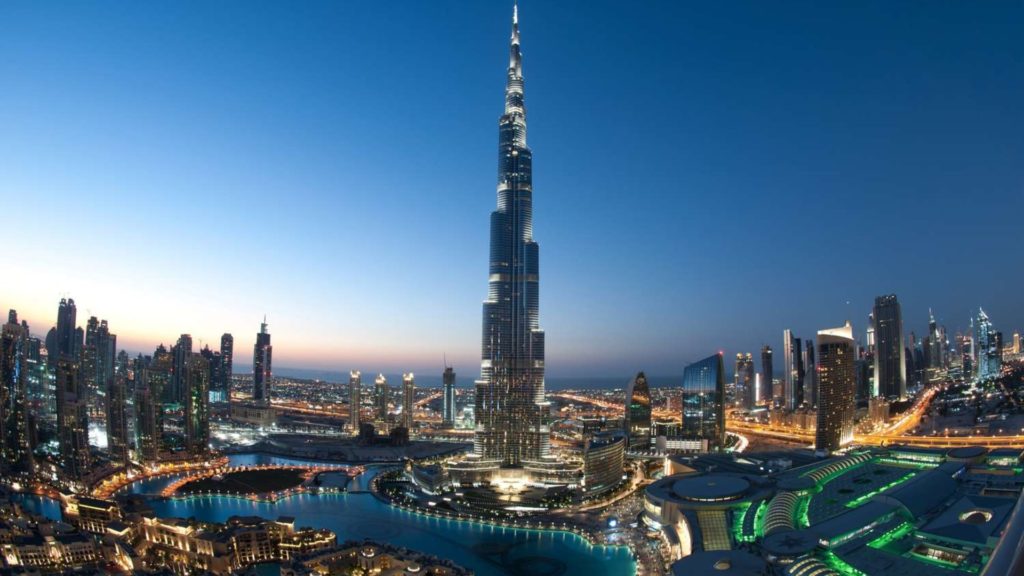 Getting ready for Dubai's hot and dry weather means tweaking your daily routine.
First off, it's best to wear breathable, light clothing to stay comfortable. And don't forget to drink plenty of water and protect your skin from too much sun, especially when it gets scorching in the summer.
If you're planning to be outside, opt for the cooler parts of the day, like early morning or late evening, to avoid overheating or health problems.
And when the heat's really cranking, you may use indoor places like malls, gyms, and recreation centers as a cool refuge. This can also let you stay active while hanging out with friends and loved ones.
When the weather's more bearable in the winter, that's the perfect time to explore the outdoors and relish in all that Dubai has to offer.