Dubai is undoubtedly one of the best places to live in not only because of its modern amenities but also because of its many privileges for residents.
One of these is the Fazaa Card, a social initiative introduced by Deputy Prime Minister and Minister of Interior Lt. General Sheikh Saif bin Zayed al Nahyan.
If you want to know the benefits of a Fazaa card and if you're qualified to apply for one, read on.
What Is a Fazaa Card?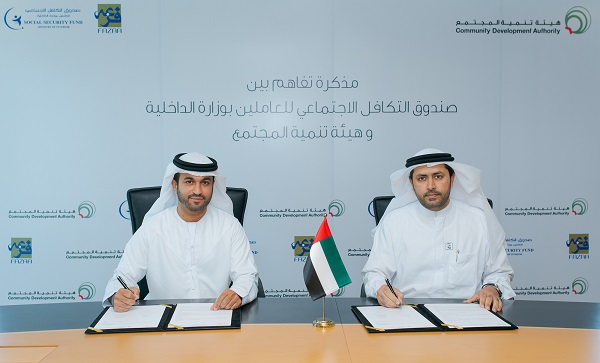 A Fazaa card is a subscription-based service that offers exclusive privileges, discounts and offers to members and their families.
This initiative was launched by Lt. General Al Nahyan to foster bonds of solidarity and social interdependence within the community.
There are four types of Fazaa cards – Platinum, Gold, Silver and Discount – each with their own qualifications and privileges.
Benefits of a Fazaa Card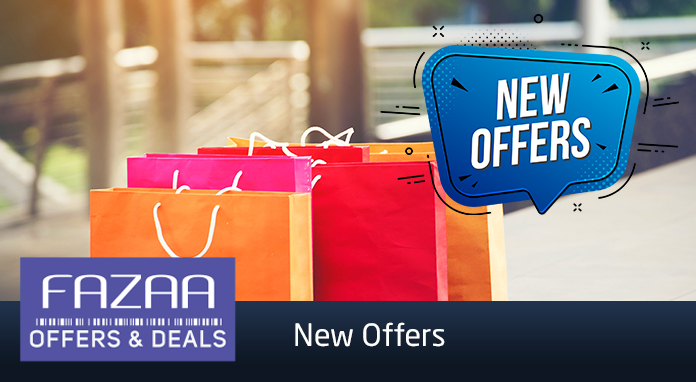 Being a Fazaa card holder, you get to enjoy these benefits that are geared towards improving your lifestyle:
You earn loyalty points every time you use your Fazaa Card during purchases.
Once you accumulate these points, you can use them to get freebies, discounts and rewards from different establishments around Dubai and the UAE.
The Fazaa Card gives you exclusive access to a wide range of services, perks and discounts that will surely make everyday living more convenient.
These privileges include store discounts, travel packages, car insurance, car rental services, health and medical services, and personal accident claims.
Here are some of the discounts and offers that you can take advantage of if you're a Fazaa cardholder:
| | |
| --- | --- |
| Ain Dubai - 25% off | Bath and Body Works - Spend AED 500 for a free body care set |
| Museum of the Future - 15% off | Centrepoint - 15% |
| Roxy Cinemas - 40% off | La Senza - 15% |
| The View at The Palm - 20% off | Crocs - 20% |
| DoubleTree by Hilton - 25% off | Charles and Keith - 15% |
| Kempinski Palm Jumeirah - 45% off | Tim Hortons - 20% |
| Sofitel Jumeirah Beach - 25% off | H&M - Spend AED 250 for 15% off |
| Rove La Mer - 25% off | McDonalds - 15% |
| Hyatt Place Dubai Jumeirah - 25% off | Etisalat - 20% off on selected postpaid plans |
| Fazaa - 15% | Adidas - 15% |
Being a Platinum and Gold member also entitles you to a long-term car lease program, so you can rent a vehicle for a specific time at a good price.
Platinum, Gold and Silver members also get discounts when buying one of Fazaa's used cars.
All Fazaa members will also get special offers for personal car insurance and a financial compensation of up to AED 200,000 for accidents.
Aside from discounts and offers, you can also take advantage of emergency medical assistance services as a Fazaa cardholder.
How to Get a Fazaa Card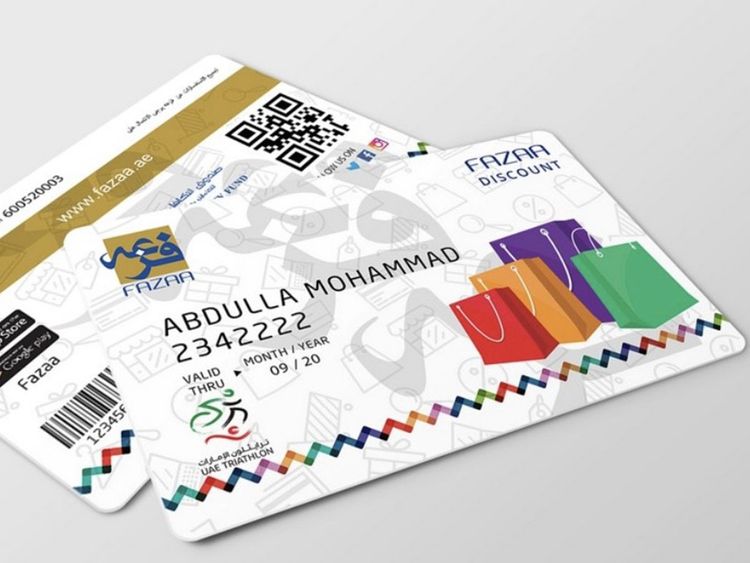 | | |
| --- | --- |
| Difficulty | Very Easy ●○○○○ |
| Time required | Same Day |
| Things you need | Emirates ID and ZU Alumni card |
Step 1: Check if you are qualified for a Fazaa Card.
The Fazaa Card is a program that's exclusively available to the employees of Dubai's Ministry of Interior and selected government and semi-government entitites.
These companies have signed a memorandum of understanding with Fazaa and are assigned a company code to give to their employees.
So, if you want to apply for a Fazaa Card, you should ask for this company code if you're working for a Fazaa member organization.
Step 2: Sign up online.
If you choose to apply for a Fazaa card online,  get the company code to unlock the rest of the signup process on Fazaa's website. 
From here, you'll be asked to provide your personal information including your phone number. Wait for the SMS verification code and provide it on the signup page.
You'll be asked to provide any additional information that's needed for the membership. After your application is confirmed, you'll be sent instructions on where to get your Fazaa Card.
Step 3: Apply at a Fazaa Card Center.
If you want to get your Fazaa Card right away, you can easily go to a Fazaa Card Center near you.
You can call Fazaa's Call Center at 600 520 003 to ask for these locations.
On the day of your applicaton, make sure to bring your Emirates ID and ZU Alumni Card, which will be asked at the card center.
With these proof of identification, you won't be allowed to apply for a Fazaa membership.
After presenting your IDs, the staff will verify your qualification for a Fazaa Card and you'll be asked to fill out forms to process the application.
If the application gets approved, you'll be able to get your Fazaa Card right away. You'll also be given a Fazaa e-card to use for online transactions and services.
Just follow the remaining steps to complete your membership and you can start enjoying your privileges right away.
Step 4: Become a Fazaa partner.
If you're running a business in Dubai, you can apply to become a Fazaa partner to enjoy benefits like better exposure for yor brand.
You just need to provide a valid trade license and fill out the offer template in both Arabic and English.
You should also include a photo of your business logo and three images related to your business, which will be used for advertising.
Finally, download and review the offer agreement and submit all these documents to [email protected]. 
The Fazaa team will review your application and get back to you right away if you qualify to become the organization's partner.
With more than 750,000 members across the country, Fazaa will surely get you the exposure that you need for your business.
You can also check out the other Fazaa partner businesses not only in Dubai but also around the UAE to get a good idea of what they offer to members.