What are the Differences Between Dubai and Doha?
Dubai and Doha are two of the most popular cities in the Middle East. In fact, they're quite similar in the way they grew to be the mammoth cities that they are today.
There are also several differences between Dubai and Doha including their cityscape, expat population, form of government, travel restrictions, and quality and cost of living.
Here, we'll discuss these differences, so you get a clear picture of each city depending on factors that you'd want to learn about.
Dubai Has a Superior Skyline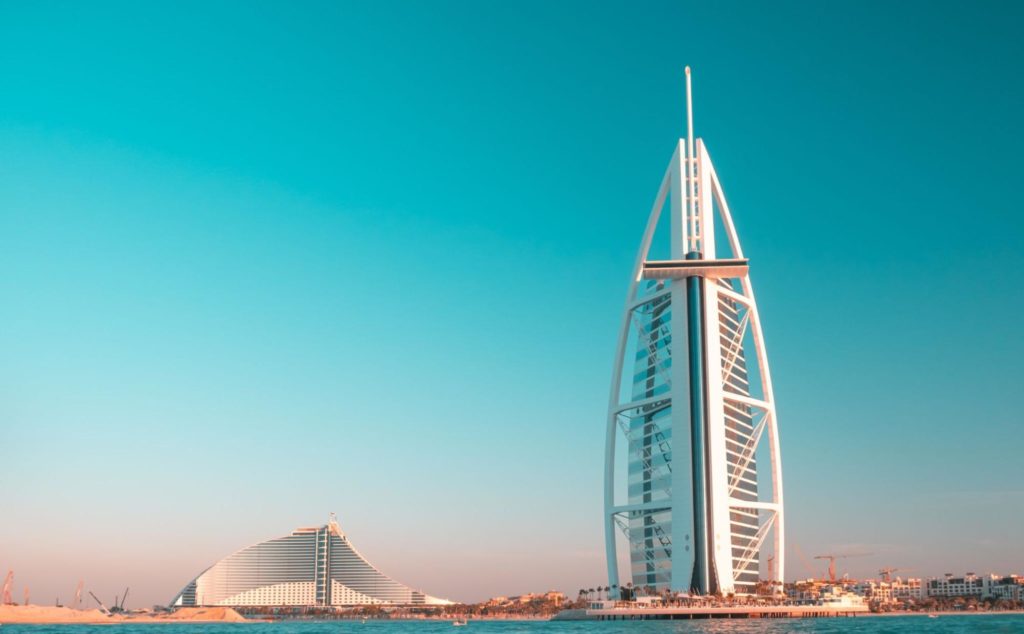 One of the most noticeable differences between Dubai and Doha are their skylines.
Dubai is known all over the world for its superior skyline filled with some of the most impressive feats of architecture.
Doha's skyline, on the other hand, is more muted when compared to Dubai, although it has a few skyscrapers on its own.
Burj Khalifa, the tallest building in the world, dominates Dubai's skyline at 160 storeys high while Aspire Tower, Doha's tallest building stands only at 52 storeys high.
Dubai also has more skyscrapers than Doha.
In a recent list of the tallest buildings by the Council on Tall Buildings and Urban Habitat, Dubai comes in at 4th while Doha comes in at 34th.
Dubai Has a Different Form of Government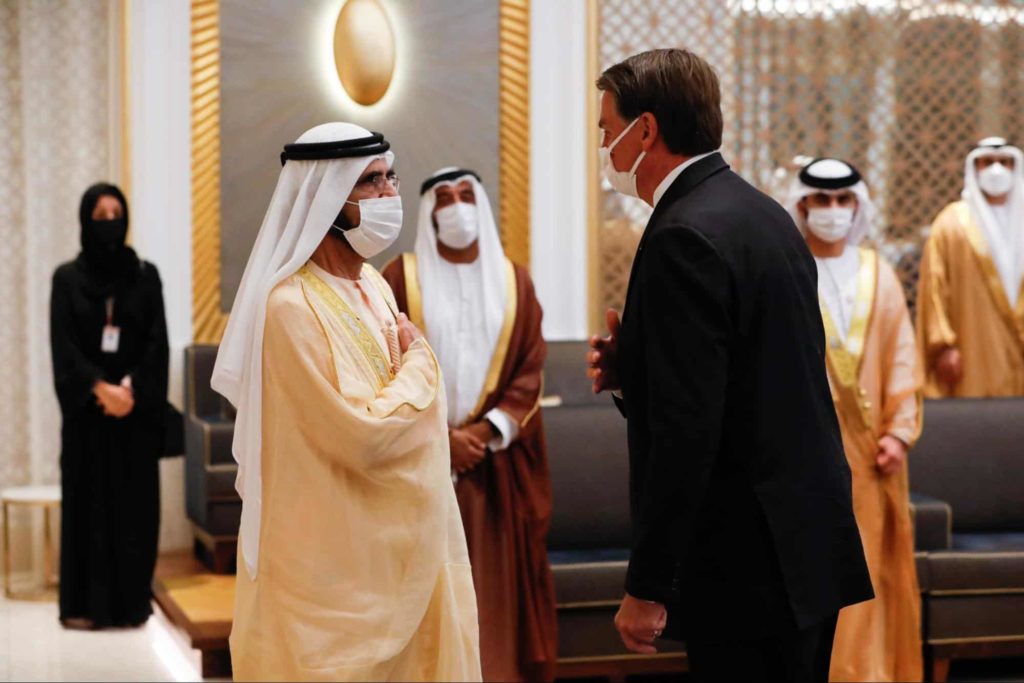 Another key difference between Dubai and Doha are their forms of government.
Dubai follows a federal presidential elective constitutional monarchy under the UAE while Doha follows a semi-constitutional monarchy.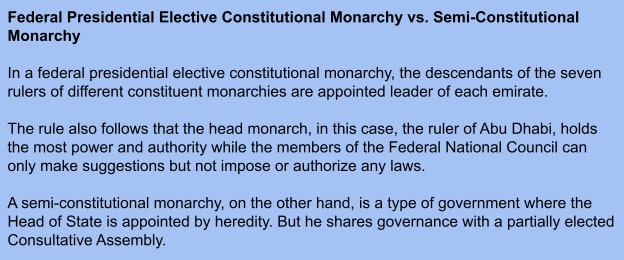 Being one of the emirates, Dubai is under the rule of Sheikh Mohammed ibn Rashid Al Maktoum.
Tradition follows that the Emir of Abu Dhabi is the President and Head of State in the UAE while the Emir of Dubai is the Vice President and Head of Government.
Doha, on the other hand, is under the hereditary Emir of Qatar Tamim bin Hamad Al Thani.
Dubai Has a Higher Concentration of Expats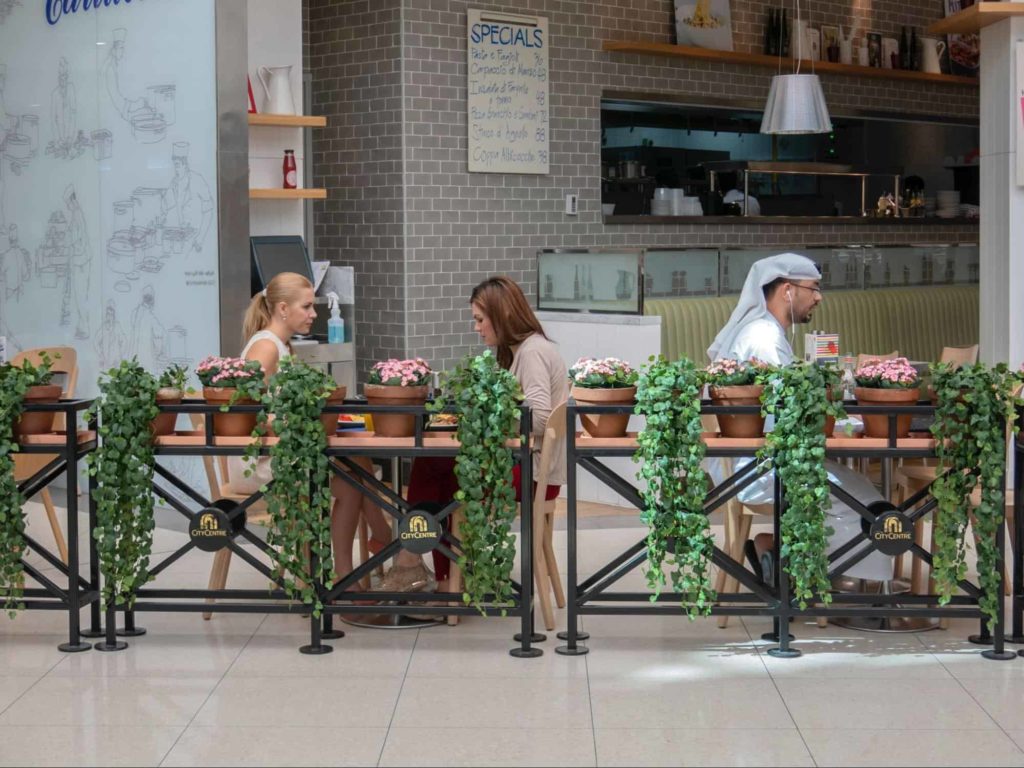 Expatriates make up 85% of Dubai's population, 71% of which are from Asian countries including:
India (51%)
Pakistan (17%)
Bangladesh (9%)
Philippines (3%)
Only 15% of the city's population are locals or Emiratis.
Qatar also has more expatriates than locals, but they're not only living in Doha but spread across other districts in the country since most of them are workers.
They're also from different nationalities including:
India (21.8%)
Bangladesh (12.5%)
Nepal (12.5%)
Egypt (9.35%)
Philippines (7.36%)
Although both cities have a huge expat population, Dubai offers better opportunities for foreigners.
For one, Dubai doesn't tax the income of workers, whether you're a local or foreigner.
This is one of the biggest reasons a lot of foreigners seek employment in the city because it allows them to earn more.
Dubai is also an attractive location for a lot of major international companies, so it offers many opportunities for both locals and expatriates to work in the city.
And if you're an entrepreneur, Dubai is very accommodating to new businesses to help boost its economy.
Aside from its vibrant social scene and many attractions, Dubai also has several international schools that follow the British education system.
Doha also offers very generous expat packages with special tax exemptions for work visa holders.
It's also easier to own a property in Doha because the city encourages foreigners to move in.
When you buy or sell property, you don't need to pay any taxes on property sales as well as capital gains tax, which makes property investment easier.
Doha Is Richer than Dubai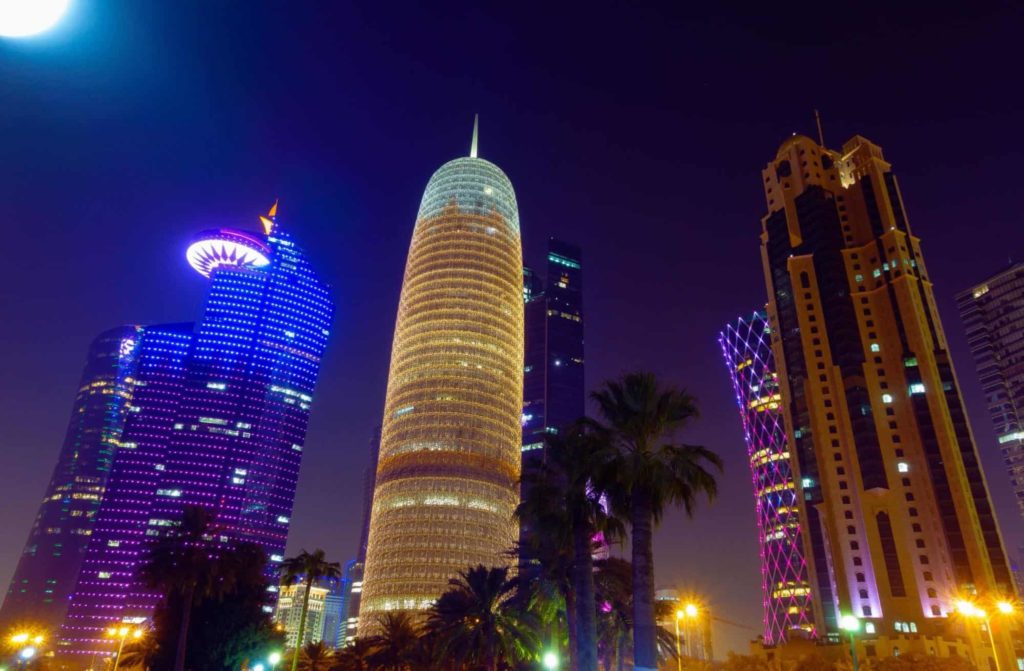 Dubai may be known for its glamorous lifestyle, but Qatar is actually the  fourth richest country in the world per capita.
In a recent report by Global Finance, Qatar ranked fourth among the richest countries with a $112,789 GDP per capita.
It is also the first country in the Arab world to be part of the five wealthiest countries in the world.
Meanwhile, the UAE ranked 7th with a $78,255 GDP per capita.
Being the major financial hub of Qatar, Doha contributes to the bulk of the country's GDP.
Doha Relies More on Oil and Gas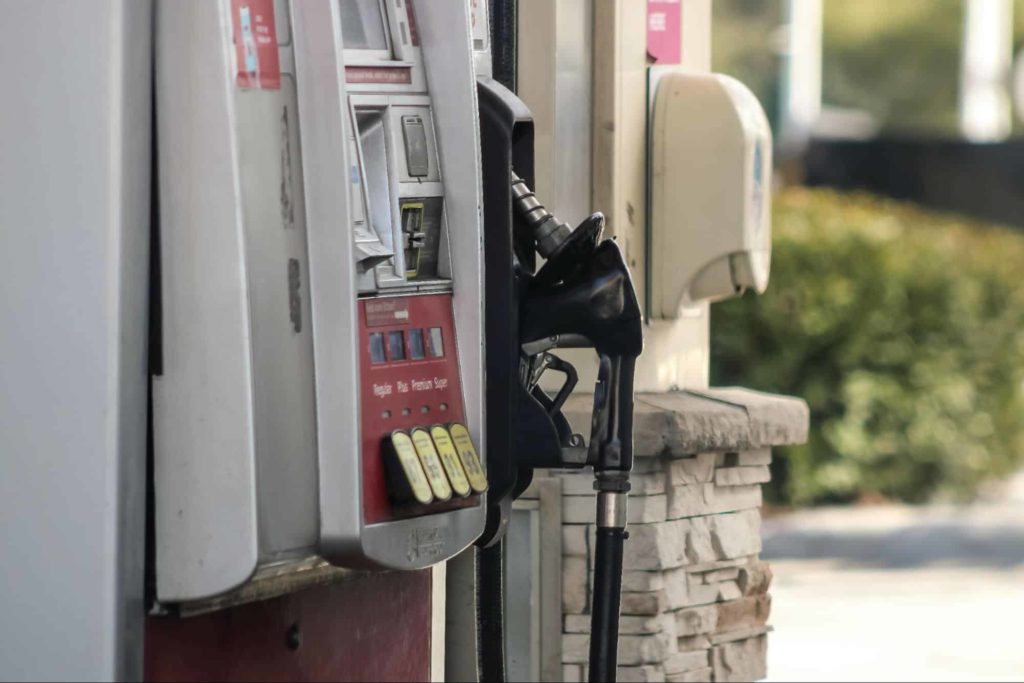 Although Doha is richer than Dubai in terms of GDP per capita, a huge percentage of its economy relies on oil and gas.
Qatar is the largest producer of Liquefied Natural Gas (LNG) in the world producing 700,000 barrels per day.
Dubai, on the other hand, has a more diversified economy. Oil and gas used to make up half of its GDP, but today, the industry makes up only a single percent of its GDP.
Since the government pushed for diversity in its economic portfolio, Dubai's GDP now makes up construction, tourism, and real estate.
Dubai Developed Earlier than Doha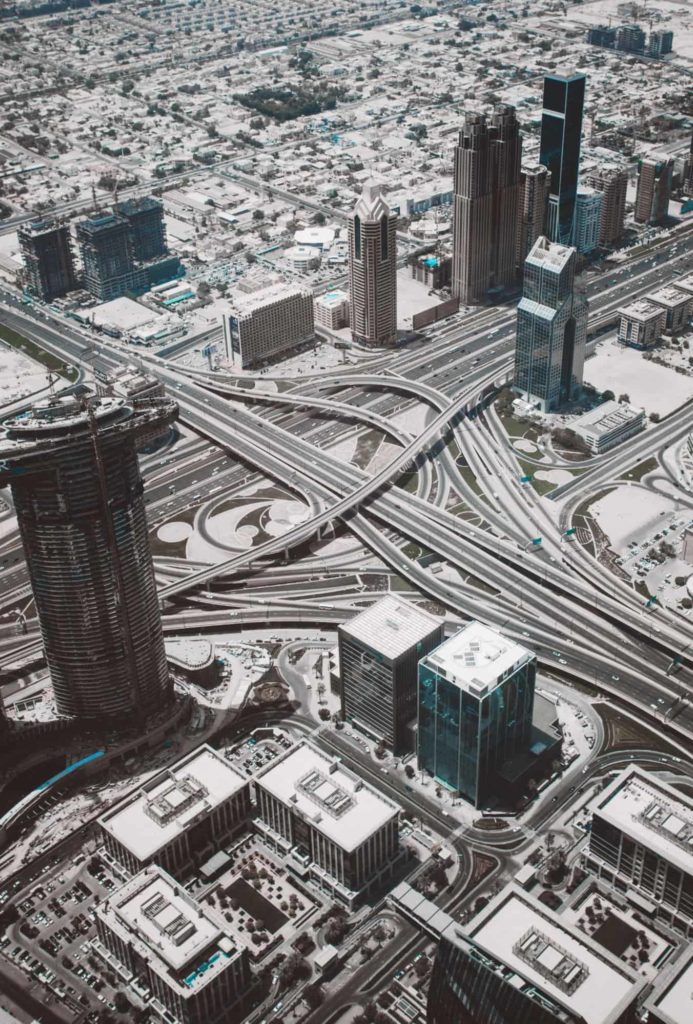 Another key difference between the two cities is that Dubai developed earlier than Doha.
From being a small fishing village, Dubai's development started when the Al Maktoum family took over the once small town.
The late Sheikh Rashid bin Saeed Al Maktoum was primarily responsible for transforming Dubai.
In 1901, he made the city a free port and offered tax exemption for expatriates, which explains the huge influx of foreigners settling down in Dubai.
The government also invested heavily on infrastructure to transform Dubai into a modern metropolis rather than just being seen as another oil-producing city.
Doha, on the other hand, developed later than Dubai and other neighboring countries.
From being a small fishing village, Doha became one of the wealthiest cities in the Middle East after it started producing oil and gas in 1949.
But because of its conservative leader, Doha didn't see much progress with its first hospital only opening in 1947.
It was only after the Deputy Emir Sheikh Hamad bin Khalifa took over that development started in Qatar and Doha became the center of its economic activities.
Dubai Is More Modern
Anyone who's been to Dubai and Doha will say that Dubai is more modern while Doha is more cultural.
Although you can still experience traditional life in Dubai by visiting Old Dubai and the Dubai Creek, its development is focused more towards modernity.
With the government's goal of reinventing the UAE's economy towards tourism and hospitality, Dubai is filled with hotels, restaurants, malls, theme parks and entertainment centers.
In fact, stepping into Dubai, you'll sometimes forget that you're in the Middle East aside from seeing Emiratis wear traditional clothing.
Doha, on the other hand, is more cultural. Although the city has a lot of modern infrastructure, it's also filled with museums and galleries focusing on Islamic culture.
Being huge art collectors, the Royal Family of Qatar has invested in different museums to showcase their collection and other exhibitions from local artists.
Mathaf: Arab Museum of Modern Art in Education City is home to more than 9,000 pieces of art discussing themes such as women in society and reading histories.
Msheireb Museums combines four different museums each tackling significant moments in Qatar's history including the history of oil and slavery.
There's also the National Museum of Qatar, a design wonder in itself, that houses exhibits related to Qatar's history.
Doha Promotes a Love for Nature Among Its Residents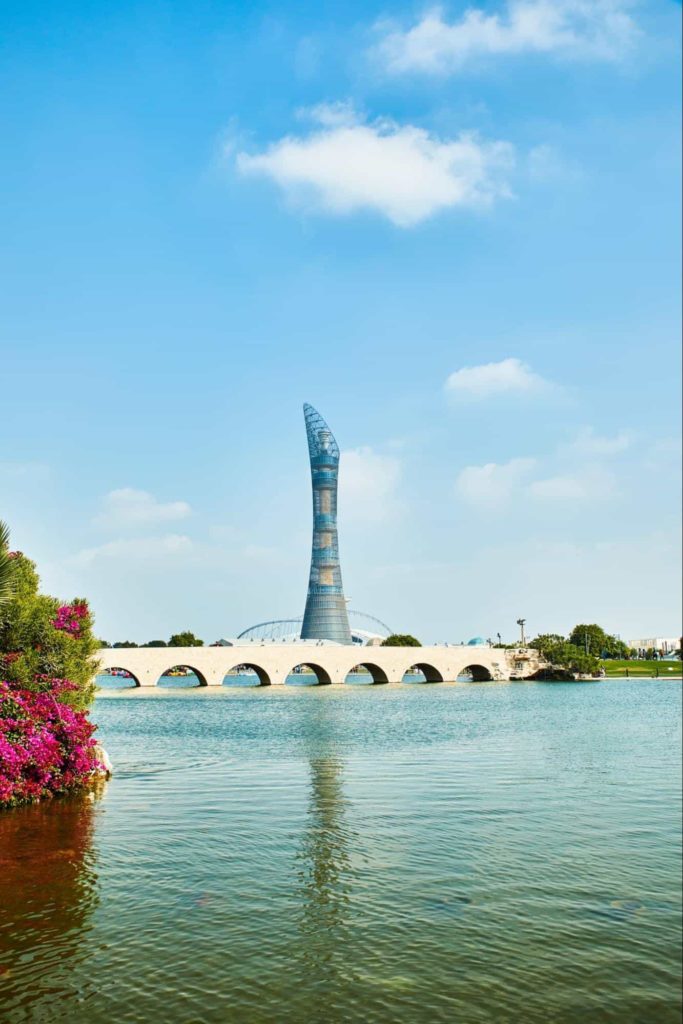 Doha takes pride in promoting a love for nature among its residents.
Being a desert country, the government made sure that people have a way to experience nature, which is why the Aspire Park, an 88-hectare nature park in the city.
Here, you'll forget that you're in the desert because of the park's beautiful natural landscapes that includes the only lake that you'll find in Qatar.
Dubai, on the other hand, is more focused on giving its residents the amenities of the modern world.
Doha Has Stricter Travel Requirements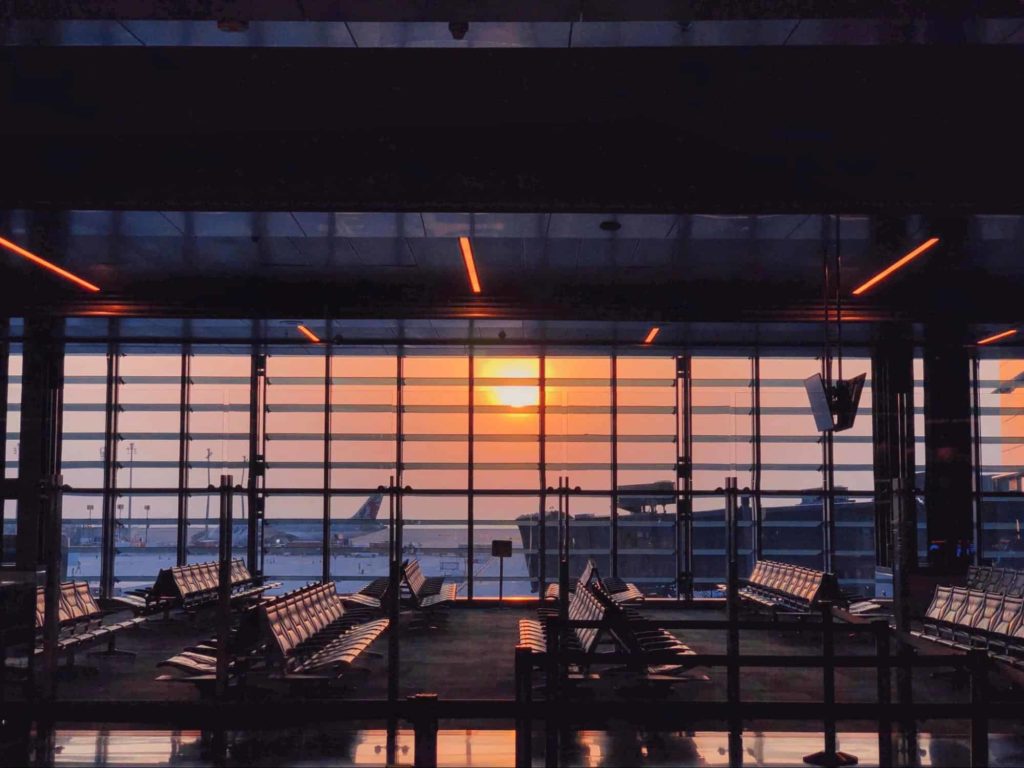 Although both Dubai and Doha are accommodating to foreign visitors, Doha has stricter travel requirements.
Aside from presenting a passport with at least 6 months validity from the date of your arrival, Doha requires non-GCC residents to obtain a Hayya card.
This card grants you a multiple entry permit to the State of Qatar that lasts up to 23 January 2023.
To apply for it, you need to register for a Hayya account or use the Hayya Mobile App or Hayya Portal.
Originally created for the FIFA World Cup fans, Qatar has extended the use of Hayya cards until next year.
Both cities don't require visas for residents of GCC member countries including Bahrain, Kuwait, Oman, Saudi Arabia and the UAE as long as they present their National Identification Card.
When you travel to Dubai, you will land at the Dubai International Airport (DXB) or the Al Maktoum International Airport (DWC).
Dubai International Airport is the busiest airport in the world for international passenger traffic since Dubai is a popular transit destination for flights to the U.S. or Europe.
If you're heading to Doha, you will land at the Hamad International Airport, which was named by SKYTRAX as the world's best airport for 2022
It is also the major hub of Qatar Airways. Some airlines also land at the Doha International Airport (DIA), which is located near Hamad.
Dubai Is More Expensive to Live In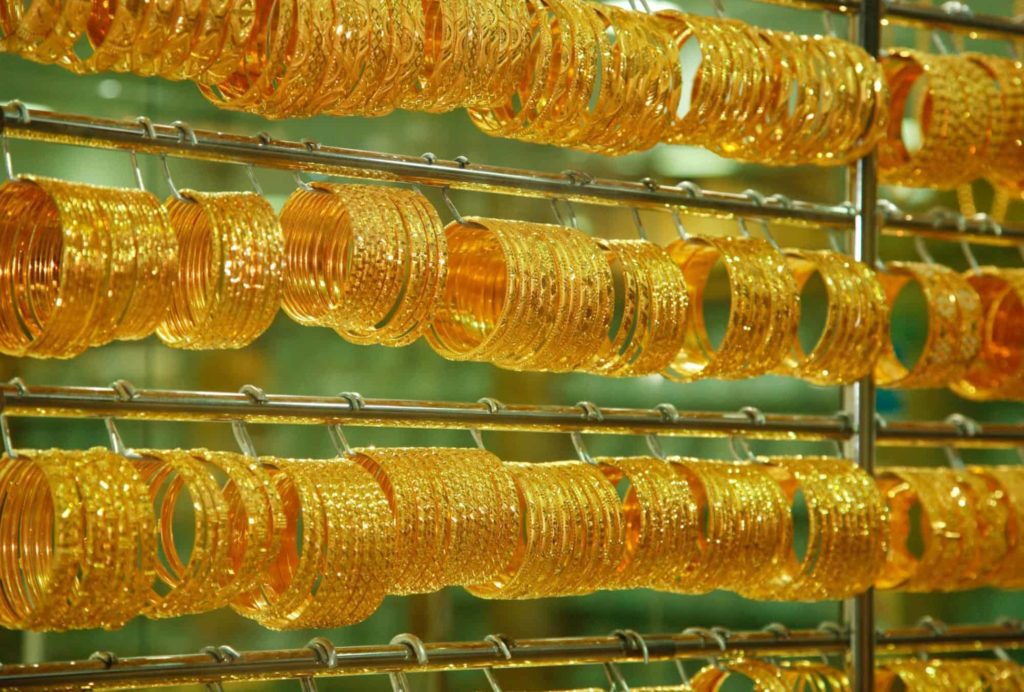 One of the biggest differences between Dubai and Doha is the cost of living.
A single person living in Dubai would spend at least $1,000 per month without rent while a family of four would spend at least $3,495.
In Doha, a single person would spend at least $871 per month without rent while a family of four would spend at least $3,085.
Here, we compare the differences in the average prices for common expenses in Dubai and Doha, as reported by Numbeo:
| Expense | Dubai | Doha |
| --- | --- | --- |
| Basic utilities (electricity, heating, cooling, water and garbage | $191 | $120 |
| Internet (60mbps or more) | $97 | $89 |
| Transportation (Metro monthly pass) | $95 | $40.00 |
| Gasoline (1 liter) | $1 | $1 |
| Meal (regular restaurant) | $10 | $8 |
| McDonald's meal | $8 | $6 |
| Local beer | $12 | $12 |
| Cappuccino (regular) | $5 | $5 |
| Fitness club (monthly fee) | $74 | $109 |
| Preschool (monthly for full day) | $757 | $774 |
| International primary school (yearly) | $11,083 | $10,391 |
From this table, you'll see that common expenses are cheaper in Doh as compared to Dubai.
The most notable difference is the price of gasoline where in Doha, you'll only pay $0.57 for a liter as compared to Dubai for $1.
The average monthly net salary in Dubai is also $4,347 while the average monthly net salary in Doha is $3,319.
According to the report, you'll need at least $5,044 to enjoy the quality of living in Dubai that you can have in Doha for $4,915.
Doha has Higher Rental Rates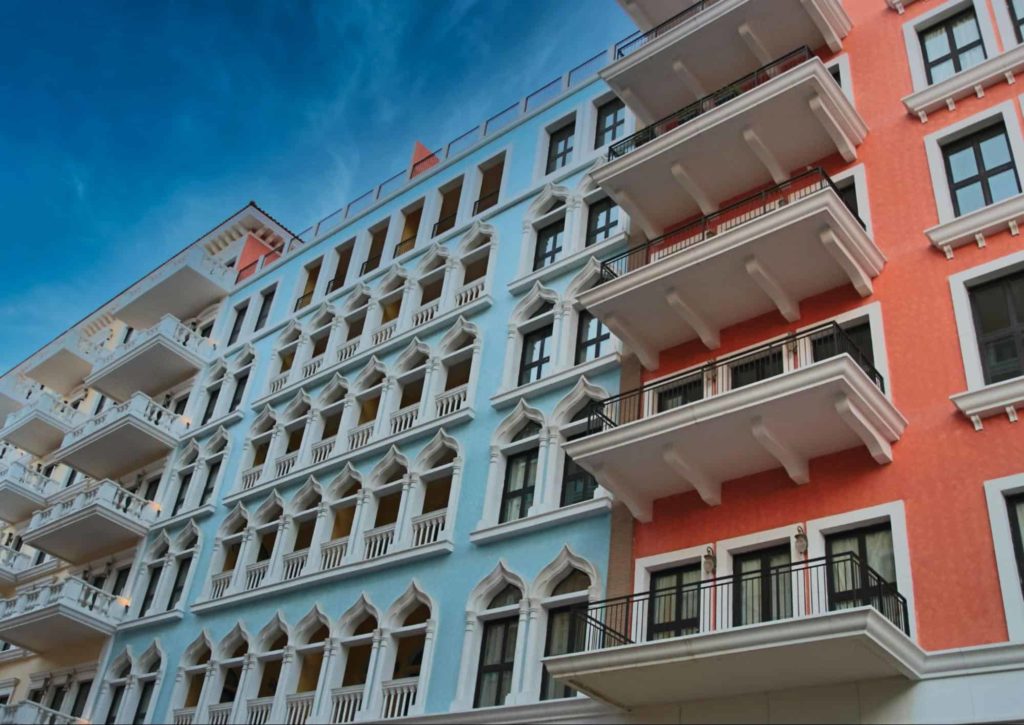 While the general cost of living is more affordable in Doha, rents are also higher in the city as compared to Dubai.
Here's a table comparing the differences in rental prices between the two cities:
| Type of Housing | Dubai | Doha |
| --- | --- | --- |
| 1-bedroom apartment in city center | $1,816 | $1,850 |
| 1-bedroom apartment outside city center | $1,001 | $1,179 |
| 3-bedroom apartment in city center | $3,245 | $3.50 |
| 3-bedroom apartment outside city center | $2,005 | $2,270 |
Dubai or Doha: Where Will You Live?
Both Dubai and Doha have something to offer for foreigners who wish to visit the cities or choose to live in them.
Depending on your goals, you can live in beautiful Dubai where everything is grand and luxurious or settle down in Doha with all its modernities.
There are differences between Dubai and Doha, but these neighboring cities are also alike in a lot of ways.
The best way to know which city will suit you best is to explore them. Dubai and Doha have a lot in store for you, whether you want to experience life in a modern desert oasis or you want to experience Middle Eastern culture.