The Escape Hunt Experience: A Must Try Activity in Dubai
Imagine you're locked in a room with your family or friends and the only way to get out is to solve different puzzles that will test your patience, teamwork and wit.
Does the idea excite you? If it does, then you have to try Escape Hunt, one of the best escape rooms in all of Dubai.
Prepare yourself for an adrenaline rush as you go an adventure that will surely elevate your heart rate and make you sweat!
What is Escape Hunt?
Escape Hunt is an escape room at the Galleria Mall that offers different entertainment options to enjoy on site and at home.
It features four escape rooms with different themes: Alice in Puzzleland, Aladdin and the Magic Vault, Prison Breakout and Jack the Ripper.
Escape Hunt also offers computer generated 3D escape rooms: Alice, Mission Sigma, Survival and Jungle Quest.
Aside from these onsite adventures, Escape Hunt also has The Pegasus Project, an online adventure where friends or teammates can work together in solving a mystery.
And if you had so much fun that you'd want to take your adventure home, you can choose from one of five Play at Home offerings that everyone will surely enjoy.
Best Time to Go
Escape Hunt is open daily from 11:30 AM to 10:00 PM, but the place can get crowded during holidays and the weekends.
Rates are also higher during the weekends, so if you want to save some money, it's best to book your game during the weekdays.
Things to Know
Ready to embark on an unforgettable experience at Escape Hunt? Here are some tips to keep in mind:
Rates at Escape Hunt vary depending on the day of your visit. On weekdays, rates can range between AED 120 and AED 145. On weekends, it ranges between AED 130 and AED 185.
Get in touch with Escape Hunt by calling +971 4 334 4473 before your visit to know if there are slots available and if you can book ahead online.
Dress comfortably when visiting Escape Hunt, so you can move around easily during your hunt.
If you have any existing medical conditions like hypertension or cardiovascular disease that can be triggered by stress or adrenaline, don't go into the escape room. Individuals with claustrophobia and anxiety are also advised against playing the game.
How to Get Around
Trains: If you're taking the train, stop at the Burj Khalifa Metro Station where the Galleria Mall is an 11-minute walk away.
Buses: If you prefer taking the bus, stop at the Jumeirah Post Office 01 Bus Station where the Galleria Mall is just a three-minute walk away.
Taxis: There are plenty of taxis around Dubai and you can also book a ride through Uber or Careem.
Car service: You can arrange for private car service with your hotel or travel agent.
Where to Stay Near Escape Hunt
Shangri-la Dubai
Address: Sheikh Zayed Road Near Financial Metro Station – Dubai – United Arab Emirates
Phone: +971 4 343 8888
Pricing: $$$
Book Now
Shangri-la has always been synonymous with luxury and being in one of the most luxurious cities in the world, it would be fitting to stay in this beautiful hotel.
Shangri-la Dubai has 302 rooms and suites and 126 apartments all fitted with only the best amenities with some accommodations giving you views of the Burj Khalifa.
The hotel also has 7 restaurants and bars offering a wide array of cuisines to satisfy your cravings.
LEVA Hotel Mazaya Centre
Address: Mazaya Centre – Sheikh Zayed Collector Road – Al Wasl – Dubai – United Arab Emirates 
Phone: +971 4 526 6000
Pricing: $$$
Book Now
From its decor to its ambiance, LEVA Hotel Mazaya Centre is the perfect place for the modern traveler.
Located in the heart of Al Wasl, the hotel has spacious rooms, a dynamic restaurant and state-of-the-art amenities that guarantee a relaxing stay.
Plus, LEVA Hotel Mazaya Centre is conveniently located minutes away from the top tourist spots in Dubai including Escape Hunt.
Rove City Walk
Address: Al Badaa Street – Al Wasl – Dubai – United Arab Emirates
Phone: +971 4 241 9700
Pricing: $$$
Book Now
Rove City Walk is considered the best hotel in the area and only a few minutes away from top tourist spots like the Coca-Cola ARena, Dubai Mall and Escape Hunt.
But staying in the hotel is already a treat because of its unique funky interiors that make it different from other accommodations in the city.
Mandarin Oriental Jumeira
Address: Jumeirah Beach Road – Jumeirah 1 – Dubai – United Arab Emirates
Phone: +971 4 777 2222
Pricing: $$$
Book Now
One of the best beachfront hotels in Dubai, Mandarin Oriental Jumeira gives you the feeling of a tropical escape without going far from the city's hotspots.
Designed by the world renowned interior designer Jeffrey A. Wilkes, the resort has 251 well-appointed rooms with private balconies for that ultimate treat.
You can also indulge in the hotel's private beach, take a dip in the pool, dine at one of the restaurants or simply enjoy a relaxing day at the spa.
Address Sky View
Address: Emaar Square Area – Downtown Dubai – Dubai – United Arab Emirates
Phone: +971 4 873 8888
Pricing: $$$
Book Now
A hotel that gives you front row seats to Dubai's stunning skyline, Address Sky View features modern rooms and suites with the best amenities.
You also get to enjoy the hotel's world class spa and gourmet dining as well as accessibility to the city's top tourist destinations.
Where to Eat Near Escape Hunt
Goldfish Sushi and Yakitori
Address: Galleria Mall – Al Wasl Road – Al Wasl – Dubai – United Arab Emirates
Phone: +971 4 886 4966
Pricing: $$$
Website
The brainchild of Chef Akmal Anuar, this Japanese-inspired restaurant has been a favorite among locals who crave for good, no-frills food.
Goldfish Sushi and Yakitori serves sushi, grills and other Japanese dishes using ingredients mostly sourced from Japan.
Must-try offerings include Unagi Rolls, Chicken Teriyaki Sliders and its wide array of sushis.
Cocoa Room
Address: Galleria Mall – Al Wasl Road – Al Wasl – Dubai – United Arab Emirates
Phone: +971 600 544005
Pricing: $$
Website
The familiar aroma, the relaxing ambiance and the delicious flavors all make Cocoa Room a must-try restaurant if you're in Al Wasl.
Honoring the humble cocoa bean and the seating traditions of South America, this restaurant is all about giving you a great start with a sumptuous breakfast.
Here, you can enjoy dishes like Roast Beef, Cheese and Herb Manaqish, Mexican Ranchero, Turkish Eggs, Corn Flakes Croquette and Scrambled Eggs Money Bag.
Juan
Address: Galleria Mall – Al Wasl Road – Al Wasl – Dubai – United Arab Emirates 
Phone: 055 995 9579
Pricing: $$$
Website
If you're up for a unique culinary adventure that will take your palate from Asia to South America, this is the restaurant for you.
Juan pays homage to the Asian immigrants that moved to South America in the 1800s giving birth to fusion dishes that you'll surely love.
Here, you get to enjoy flavors from China, Japan and Peru in a casual dining environment.
What to Do in Escape Hunt
Get Your Fill of Thrill at One of the Escape Rooms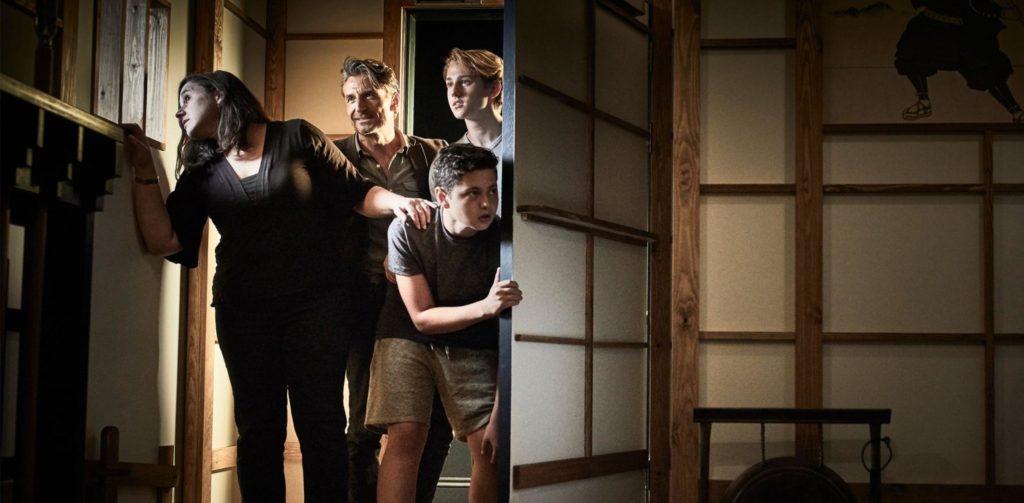 Escape Hunt has four escape rooms with different themes to keep you excited to try something new.
From the classic Alice in Wonderland comes the story of how the Mad Hatter needs to be saved from the Queen of Hearts.
And because Alice is nowhere to be found, you and your friends need to find the clues that will help you save the Hatter's head from being chopped off within an hour.
Aladdin and the Magic Vault
Have you always dreamed of saving Aladdin from Sorcerer Abanazar? This is your chance to do so with Aladdin and the Magic Vault.
Use your wits and problem solving skills as you work together to bring the lamp back to Aladdin and stop the evil sorcerer from wreaking havoc across Arabia.
One of the most popular escape rooms in Escape Hunt, Prison Breakout is your classic runaway thriller.
You'll find yourself back in the 70s in a filthy prison cell where guards take away one prisoner every 60 minutes. The worst is, none of these prisoners ever came back.
So, if you don't want to suffer the same fate, you and up to five of your friends need to solve the puzzles that will help you succeed in a daring prison break before it's too late.
Do you want a classic Sherlock Holmes adventure? Go back in time to 1888 where you need to play the secret agent to solve a series of murders.
Here, you'll find yourself spying over "The Ripper " who you believe is responsible for the White Chapel Murders that has been creating fear in the neighborhood.
Unfortunately, there's only one way to know if this man is really who you're looking for. You have one hour to get into his house and look for evidence before he returns.
Are you up for the challenge? Bring five of your best friends with you to this one of a kind adventure and make sure to solve the mystery before things get worse.
Where to Shop Near Escape Hunt
Galleria Mall
Address: Al Wasl Road – Jumeirah 1 – Dubai – United Arab Emirates
Phone: +971 4 344 4434
Website
You can't be in Escape Hunt and not shop at the Galleria Mall. This boutique mall offers shopping, dining and entertainment options for shoppers of all ages.
You can also experience the city's first mall-based VIP outdoor theater where you can watch your favorite movie in a comfortable lounge style seat under the stars.
Dubai Mall
Address: Downtown Dubai – Dubai – United Arab Emirates
Phone: +971 800 3822 46255
Website
Just a few minutes away from Escape Hunt is the largest mall in Dubai. The Dubai Mall is massive featuring over 1,200 shops and hundreds of restaurants and recreation spaces.
The Dubai Mall is also home to attractions like the Dubai Aquarium and Underwater Zoo, Hysteria, Dubai, Dino and Play DXB.
What to Expect from Weather at Escape Hunt
Winter: Winter in Dubai lasts from December to March and it's the best time to visit the city because of the colder weather.
Summer: Since it's located in the desert, Dubai experiences very hot summers with temperatures reaching up to 50 degrees Celsius during the day. Summer lasts from June to September and it's the hottest time to be in the city.
Transition period: Dubai has two transition periods – April to May and October to November – during which time the weather can be less predictable.
Apps to Download When Visiting Escape Hunt
Visit Dubai: The app to use for finding information about Dubai's top tourist spots including their address and contact details
iOs | Android
S'hail: The all in one app for navigating through Dubai's public transport system including its  metro, bus and water taxis
iOs | Android
RTA Dubai Drive: A useful app if you're renting a car in Dubai because it contains detailed maps,  parking suggestions and other related services
iOs | Android
Uber: Booking a car to take you around Dubai
iOs | Android
Careem: The local alternative  to Uber when booking a car in Dubai
iOs | Android