The Differences Between Dubai and Abu Dhabi
Dubai and Abu Dhabi are two of the most recognizable emirates of the United Arab Emirates (UAE).
One being the country's capital and the other its tourism hub, these two emirates have contributed immensely to the UAE's progress over the years.
Dubai and Abu Dhabi are very different from each other. They have different rulers, they offer different landscapes, they vary when it comes to rental prices and of course, they offer different costs of living.
In this article, we'll discuss these differences in detail, so you can decide which city is better for you, Dubai or Abu Dhabi.
Dubai and Abu Dhabi Have Different Rulers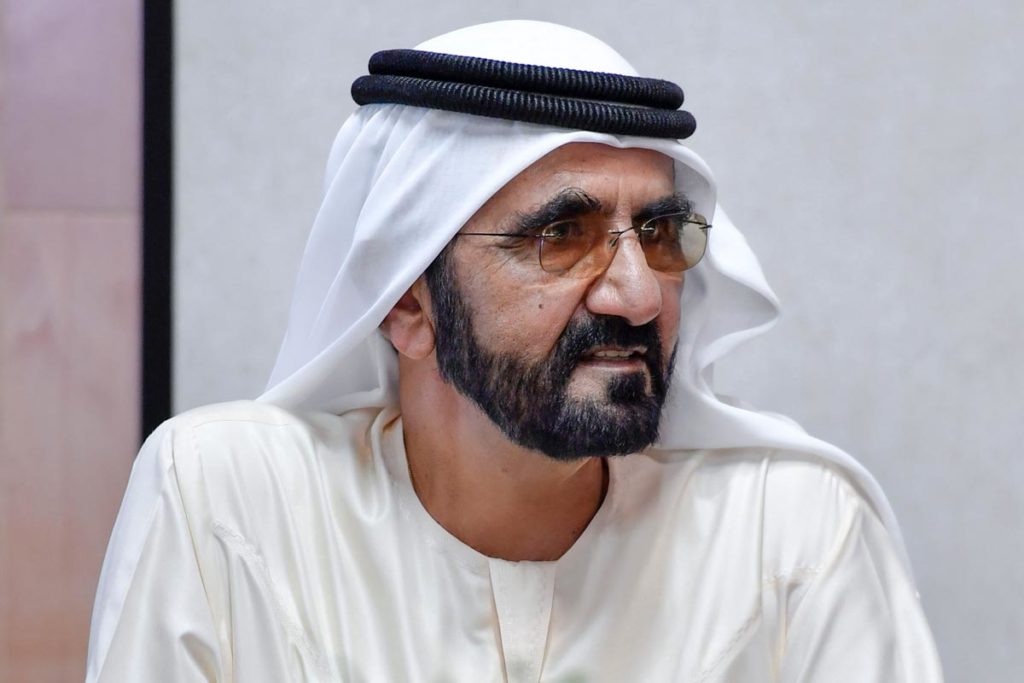 Although they belong to the same country, Dubai and Abu Dhabi are governed by different rulers just like all the other emirates in the UAE.
Dubai is ruled by H.H. Sheikh Mohammed Bin Rashid Al Maktoum.
He became the Ruler of Dubai after the death of his brother H.H. Sheikh Maktoum Bin Rashid Al Maktoum in 2006.
He was also elected by the UAE Supreme Council as the Vice President of the UAE and was later nominated by the President as the country's Prime Minister.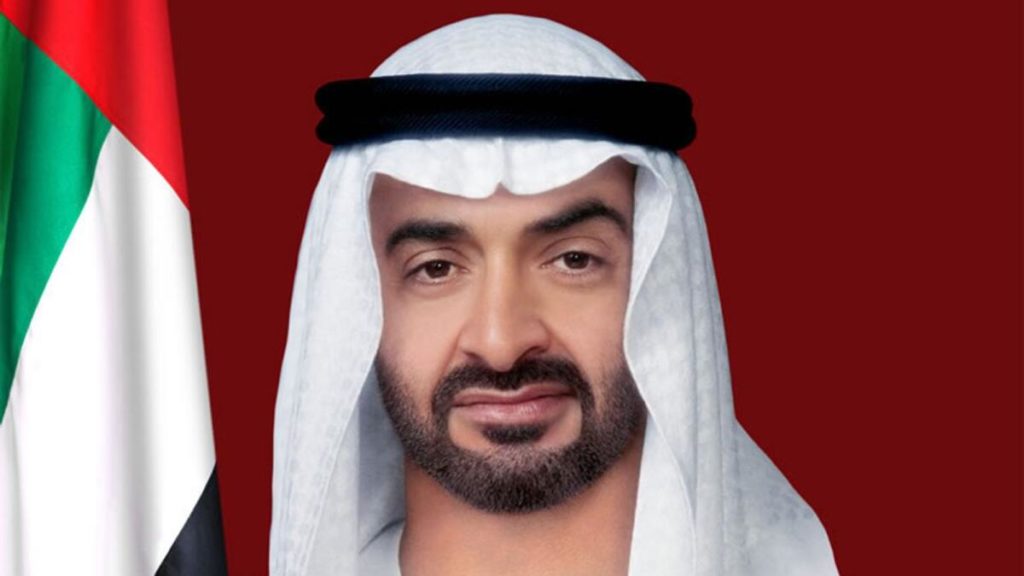 Abu Dhabi is ruled by H.H Sheikh Mohamed bin Zayed Al Nahyan, the son of the Founder of the UAE.
He officially became Ruler of Abu Dhabi after the death of his brother Sheikh Khalifa bin Zayed Al Nahyan in 2022.
But Sheikh Mohamed already performed political duties when his brother suffered a stroke back in 2014.
On 14 May 2022, he was officially elected by the Federal Supreme Council as the third President of the UAE after his father and brother.
Did You Know?
In the UAE, the ruler of each emirate is selected "de facto" hereditary from their Royal families or clans.

The Presidency automatically belongs to the Al Nahyan clan of Abu Dhabi while the Vice Presidency belongs to the Al Maktoum clan of Dubai.
Dubai Has a More Modern Landscape While Abu Dhabi Is More Traditional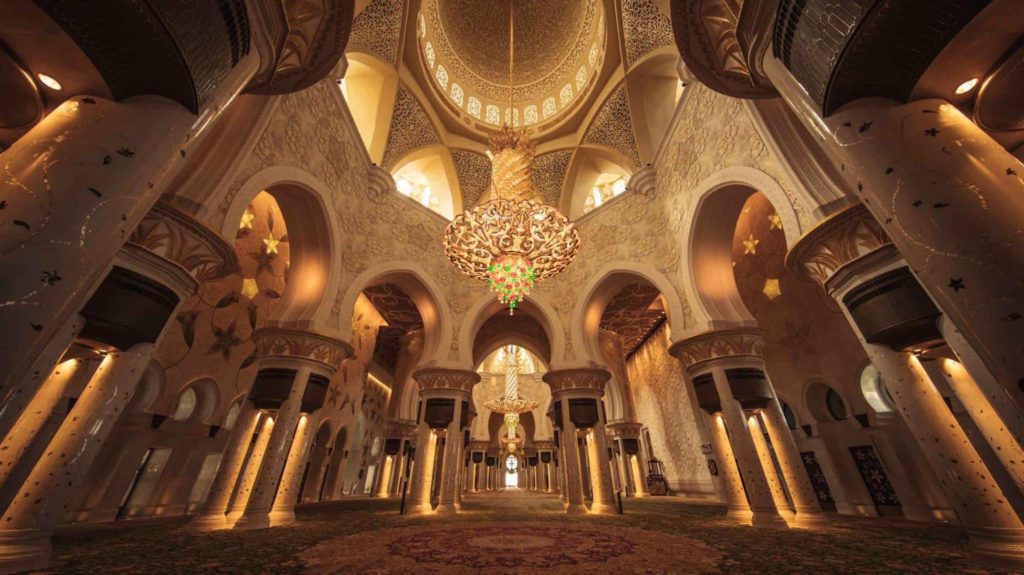 Looking at both the city's landscapes, it's easy to see how modern Dubai has become while Abu Dhabi maintains a mix of the old and new to preserve its history and culture.
Dubai is dubbed as a "modern global city" known for its major infrastructure projects that aim to break the boundaries of design and architecture.
Abu Dhabi, on the other hand, is more conservative when it comes to skyscrapers, although it has distinct landmarks all over the city.
What Makes Dubai Modern
Dubai was designed around the idea of bringing tourism and investment into the city. Here's why it's now called the "modern golden city."
Modern Infrastructure Projects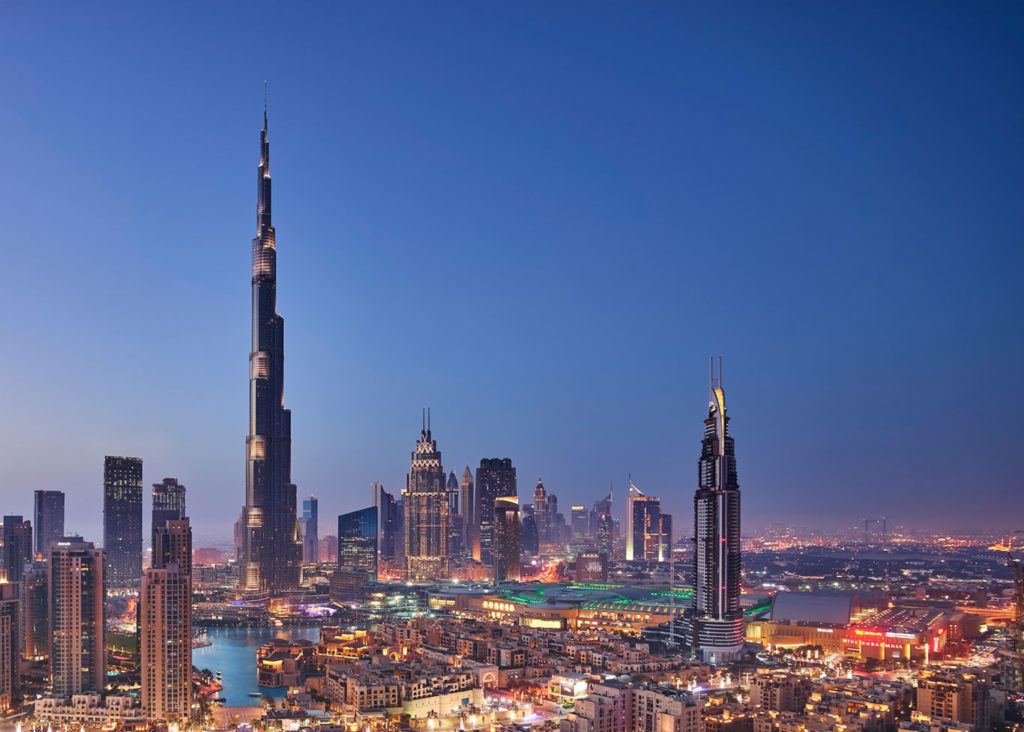 The government of Dubai had a vision to turn this humble fishing village into a modern mammoth city and no other infrastructure project symbolizes that than Burj Khalifa.
Standing at 2,716.5 feet with more than 160 storeys, Burj Khalifa is a record breaker for being:
The tallest freestanding structure in the world
The tallest building in the world
The highest occupied floor in the world
The highest number of storeys in the world
The tallest service elevator in the world
The highest outdoor observation deck in the world
The elevator with the longest travel distance in the world
Burj Khalifa was designed to make Dubai known around the world and diversify it's economy away from being dependent on oil production.
"Sheikh Mohammed was a brilliant leader and had all of this land around Dubai, and he wanted to develop this city into a world class destination.

He told his developer friend 'if you have a really good idea, I'll give you the land as long as you develop it quickly.' So, that's really how Dubai blossomed so quickly."

Adrian Smith
The architect of Burj Khalifa
Aside from Burj Khalifa, almost every infrastructure project in Dubai was created to stand out from everyone else's in terms of design and uniqueness.
Some of the latest infrastructure projects in Dubai include:
| Free Zone | Visa fee |
| --- | --- |
| Ain Dubai | Bluewaters - Bluewaters Island - Dubai - United Arab Emirates |
| Dubai Harbor | Dubai Marina - Dubai - United Arab Emirates |
| Dubai Hills Mall | Dubai Hills Estate - Al Khail Rd. - Dubai - United Arab Emirates |
| Palm Tower | 16 - 9 3 St. - Dubai - United Arab Emirates |
| The Royal Atlantis | Crescent Rd. - Palm Jumeirah - Dubai - United Arab Emirates |
| Expo 2020 | Dubai South District - Dubai - United Arab Emirates |
| Museum of the Future | Sheikh Zayed Rd. - Trade Center - Trade Center 2 - Dubai - United Arab Emirates |
| Sky Walk at The Address Sky Views | Downtown Dubai - Dubai - United Arab Emirates |
Multi-Cultural Population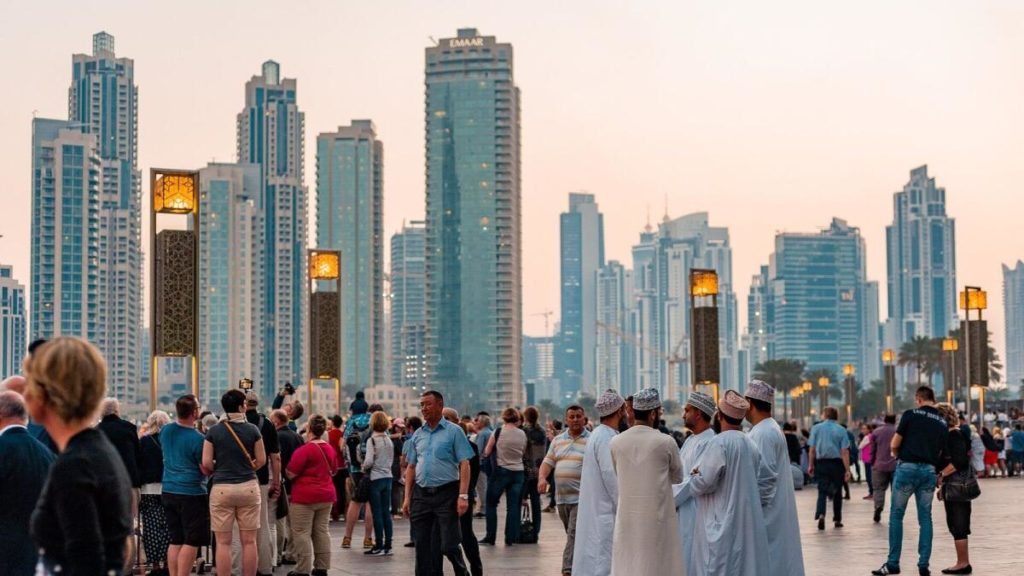 Dubai has become a melting pot of different cultures, thanks to a diverse population of more than 200 nationalities.
According to data from the latest World Population Review, expats or foreigners make up for 85% of Dubai's population while Emiratis only make up 15%.
Nationalities with the most expats in Dubai include India (51%), Pakistan (17%), Bangladesh (9%) and the Philippines (3%).
A Modern Airport
There are two airports in Dubai: The Dubai International Airport (DXB), the second busiest airport in the world for 2022 and the Al Maktoum International Airport (DWC).
With a huge influx of travelers visiting or transiting through Dubai, the government is working on developing DWC as the most modern and the biggest airport in the world.
When completed, it will have three major passenger terminals, one of Emirates, one for other airline carriers and another for low-cost carriers.
It will also boast of five 4.5-km runways and a complex filled with lounges, shopping centers and offices to accommodate millions of passengers.
What Makes Abu Dhabi Traditional
Many skyscrapers have been built in Abu Dhabi over the years, but those who visit the country's capital prefer to see its historical attractions.
Abu Dhabi is also more strict when it comes to its implementing cultural practices as compared to more modern Dubai.
Preservation of Historical Sites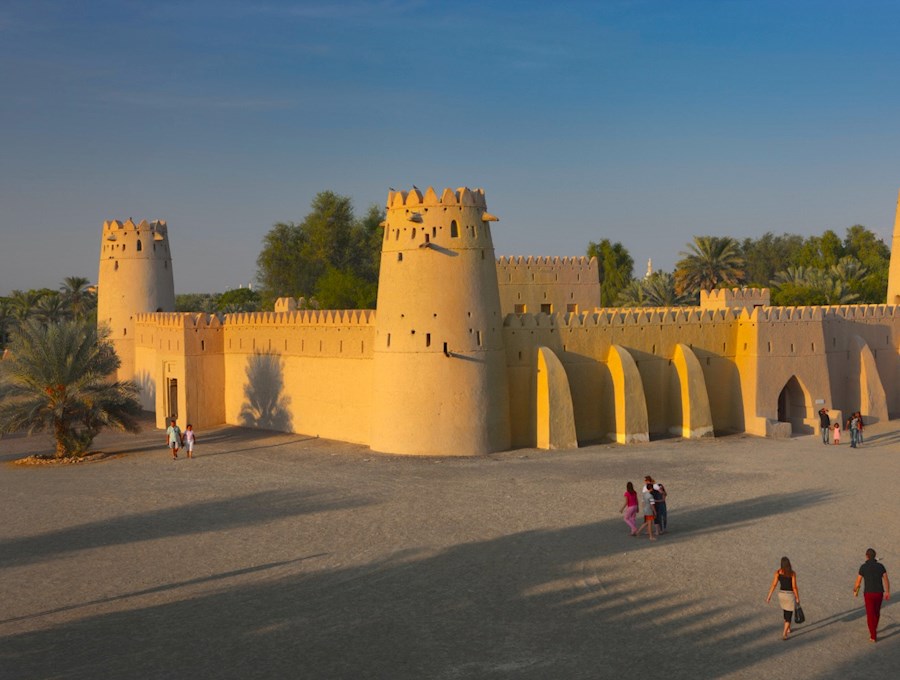 Abu Dhabi puts a lot of value on its historical sites because these places don't only tell the story of old Abu Dhabi but also the country's history.
The Sheikh Zayed Grand Mosque is the heart of Islamic culture in the UAE, being its largest mosque.
A project by the Founder and late President of the UAE Sheikh Zayed bin Sultan Al Nahyan, the mosque was built to inspire people from all cultures.
The mosque itself was built by a diverse team of builders from around the world.
More than 1,300 Iranian artists even hand-knotted the world's largest carpet located at the main prayer hall.
The city also preserved some of these historical and cultural sites throughout the city:
| Free Zone | Visa fee |
| --- | --- |
| Qasr Al Hosn Fort | Rashid Bin Saeed Al Maktoum St. (2nd St.) - Al Hisn - W3 - Abu Dhabi - United Arab Emirates |
| Heritage Village | Near Marina Mall - Abu Dhabi Theater Rd. - Corniche - Breakwater Rd. - Abu Dhabi - United Arab Emirates |
| Jebel Hafeet Tombs | Jebel Hafeet - Abu Dhabi - United Arab Emirates |
| Zayed Center | Baynounah Street - Abu Dhabi - United Arab Emirates |
| Souq Al Qattara | Hamooda Bin Ali St. - Al Qattara - Al Ain - Abu Dhabi - United Arab Emirates |
| Qasr Al Muwaiji | Sheikh Khalifa bin Zayed Street - Al Ain - Abu Dhabi - United Arab Emirates |
| Al Jahili Fort | Sultan Bin Zayed Al Awwal Street - Al Mutawaa - Al Ain - Abu Dhabi - United Arab Emirates |
| Al Ain Heritage Theme Park and Cultural Village | Al Ain Sportplex - Al Ain - Abu Dhabi - United Arab Emirates |
Strict Local Practices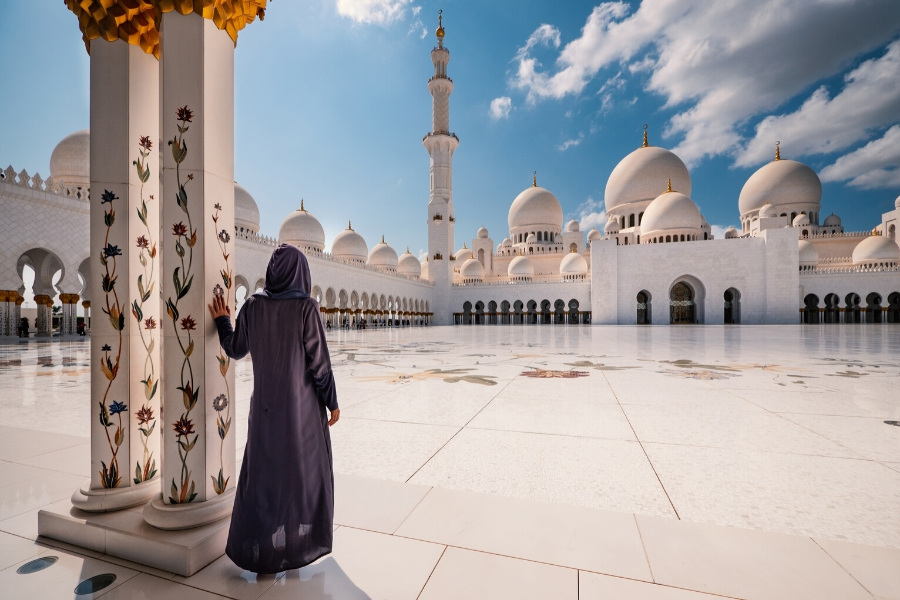 Since Abu Dhabi is more conservative than modern Dubai, it's very important to follow these local practices when in the city.
Abu Dhabi doesn't allow alcohol consumption in public places except for restaurants, resorts and hotels.
Although there are no strict dress codes in hotels and resorts, it's important to respect local culture when in public places, especially in religious areas.
Women are recommended to wear clothing that covers the shoulders and knees. You should also try to avoid wearing tight fitting clothes.
When visiting a mosque, you'll be required to wear a headscarf, which will be provided before entering the premises.
Men, on the other hand, are recommended to wear trousers or shorts that cover the knees.
Never take photos of people, especially locals, without their consent.
You need to remember that taking photos of people and posting them on social media without consent is punishable by law in Abu Dhabi.
Public display of affection
Be mindful when interacting with your partner in public in Abu Dhabi, as public display of affection is prohibited in the city.
Dubai Has Cheaper Rent than Abu Dhabi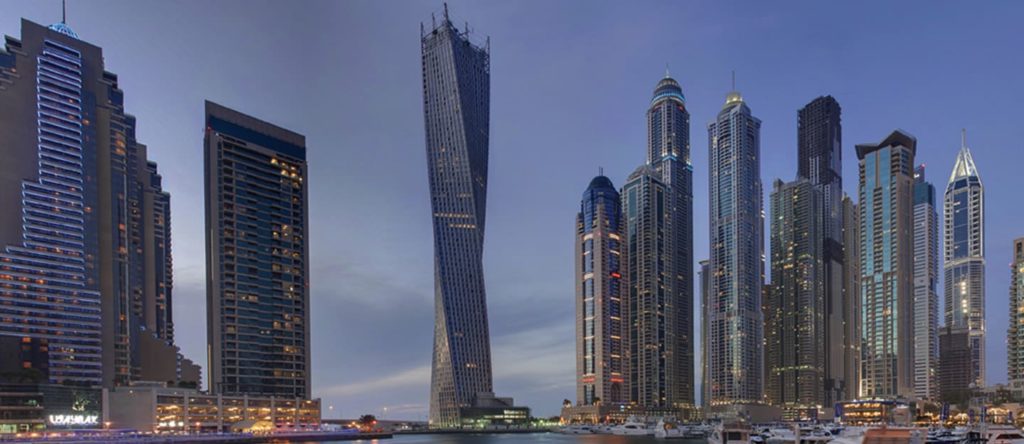 This may be surprising and the numbers will depend highly on location, but rent is actually cheaper in Dubai than Abu Dhabi.
Here are some numbers compiled by Bayut comparing the monthly rent in Dubai and Abu Dhabi:
| | Studio | 1-bedroom apartment | 3-bedroom villa |
| --- | --- | --- | --- |
| Dubai | $544 - $1,197 | $762 - $1,851 | $2,069 - $3,457 |
| Dubai South Free Zone | $680 - $1,252 | $898 - $1,960 | $2,014 - $3,729 |
Dubai also offers more options for apartments and villas both within and outside the city center, so it's easier to find a space that can fit your needs and budget.
Dubai Has a Higher Cost of Living than Abu Dhabi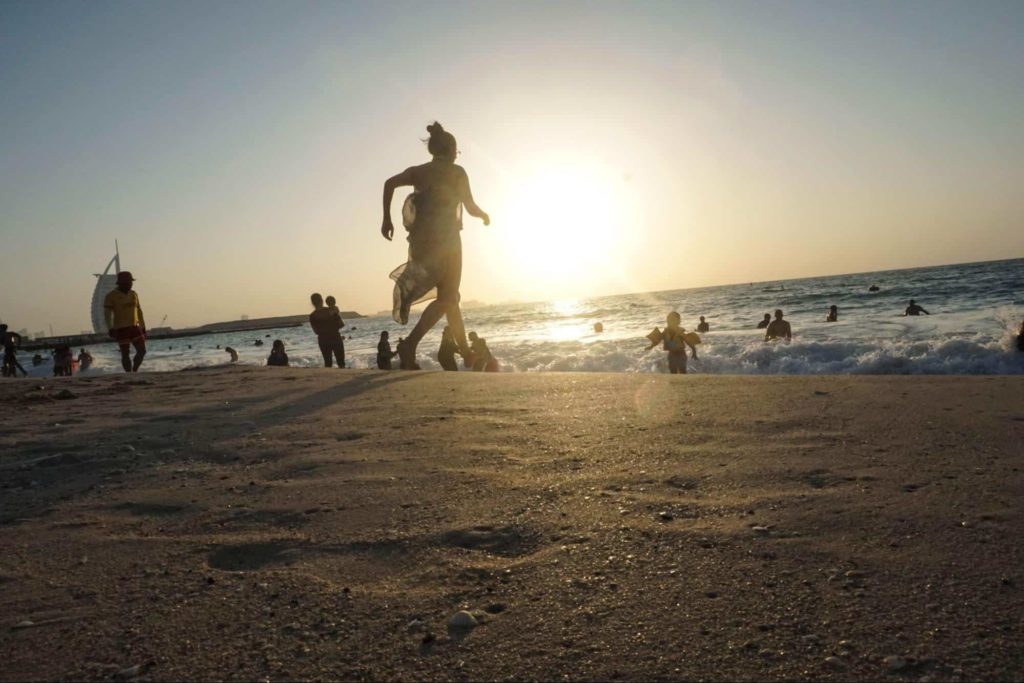 Although rent is cheaper in Dubai, Abu Dhabi still has a lower cost of living.
According to numbers from Numbeo, you'll need at least $ 5,252 to maintain the same standard of living in Dubai that you can enjoy in Abu Dhabi for only $4,628.
Here, we compare some of the most common expenses when living in both cities:
| Expense | Dubai | Abu Dhabi |
| --- | --- | --- |
| Basic utilities (electricity, cooling, heating, garbage and water) | $192.20 | $162.14 |
| Internet | $98.39 | $103.26 |
| Local transport (one-way ticket) | $1.63 | $0.54 |
| Taxi | $3.27 | $3.27 |
| Gasoline (1 liter) | $1.06 | $1.05 |
| Three-course meal for two people (mid-range priced restaurant) | $81.68 | $55.81 |
| McDonalds meal (or a combo fastfood meal) | $8.17 | $8.17 |
| Cappuccino | $5.36 | $5.17 |
| Soda | $1.17 | $0.94 |
| Local beer | $12.93 | $10.89 |
| Loaf of bread | $1.50 | $1.29 |
| Beef round (1 kilogram) | $10.34 | $11.18 |
| Eggs (one dozen) | $3.19 | $2.75 |
| Fitness club membership | $75.03 | $68.64 |
| Cinema | $12.25 | $12.25 |
| Preschool (monthly payment for 1 child) | $761.71 | $669.19 |
| International primary school (yearly payment for 1 child) | $11,228.24 | $9,591.32 |
Although some items like internet payment and the cost of soda are cheaper in Dubai, Abu Dhabi has a generally lower cost of living.
Health insurance is also required for both cities and most medical insurance packages have the same costs in Dubai and Abu Dhabi.
A basic health insurance plan would cost at least $150 while a more comprehensive health insurance plan would cost at least $1,090.
Dubai versus Abu Dhabi: Which Is Better?
After talking about the differences between Dubai and Abu Dhabi in detail, we go back to the question: which is better among these two cities?
The answer will depend on what you're looking for in a city to visit or even live in if you're planning on moving to the country.
Dubai is more modern because of how the government envisions it as a modern global city filled with record-breaking infrastructure that aims to diversify Dubai's economy.
Abu Dhabi, on the other hand, is the seat of government in the UAE, so it looks to preserve the country's rich history while helping it move forward to the modern future.
At the end of the day, both Dubai and Abu Dhabi has many things to offer. These cities are also very welcoming to foreigners, so you can find many opportunities here.