The Best Places for Business Lunch in Downtown Dubai
Downtown Dubai is a very popular area thanks to its popular landmarks, great shopping and business establishments. Countless deals have been closed over the course of a nice business lunch here thanks to the place's impressive selection of restaurants.

So whether you're finalizing a merger, having a client lunch or just meeting some colleauges, we've got some great picks for your next downtown eats! 
Nando's – Dubai Mall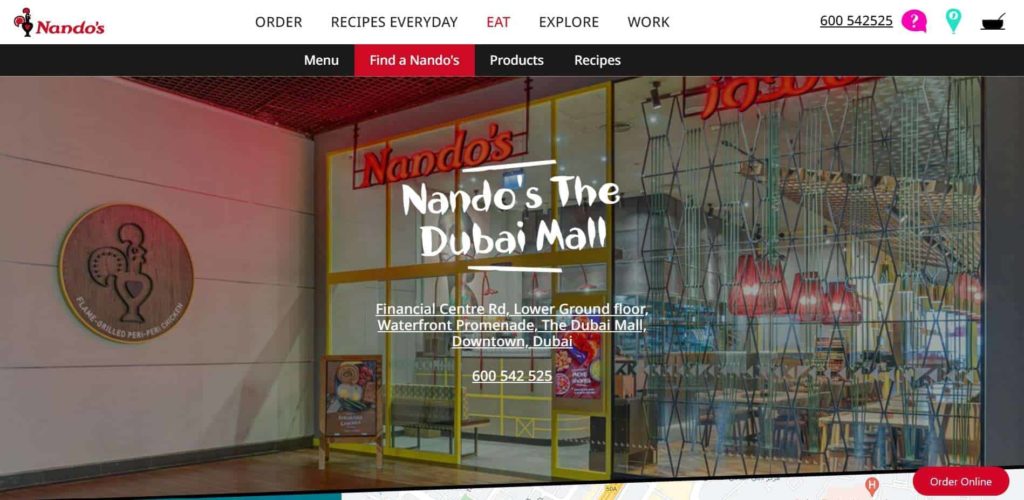 MENU:
Vegetarian Dishes, Casa Deals, Burgers & Wraps, Sharing Platters
LOCATION:
Lower Ground Floor, Near Waterfront Promenade, Dubai Mall
HOURS AND DAYS
Mondays - Thursdays: 8:00 AM to 12:00 AM

Fridays - Sundays: 8:00 AM to 1:00 AM

SOCIAL MEDIA
IG: https://www.instagram.com/nandosuae/?hl=en
ESTIMATED PRICE RANGE
AED 20 - AED 100
Located within the Dubai Mall's buzzing energy and atmosphere, Nando's offers a nice relaxing break for visitors to focus on great food as well as a good talk with colleagues.
The restaurant has a nice ambience, making it a good spot for a productive business lunch. There's an array of seating options, with the long benches at the sides providing some solace for a good talk away from the bustle of diners at the front.
Those who choose to have their lunch here will also be treated to a great view of the Burj Khalifa as well as the ongoing fountain shows.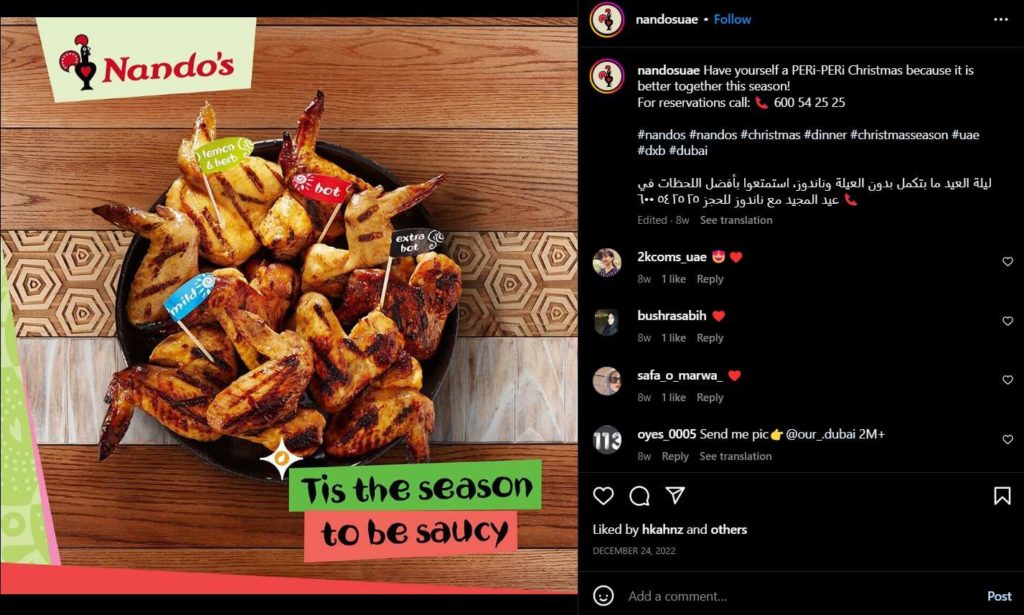 Food is quite versatile, offering a decent selection of meat and vegetable dishes to suit your palettes. The Peri-Peri Chicken is very good here at Nando's and you even get the option to adjust the heat to your liking.
Those having lunch with a group of people may also want to try their sharing platters, where you get to pair Nando's popular chicken dish with your choice of sides. No need to discuss whether to go for rice, chips, or bread along with your dish.
Price is also quite affordable, costing you around AED 100 to AED 150 for two people. Overall, it's an excellent pick for anyone looking to have a productive business lunch in the area.
How to Get to Nando's (Dubai Mall)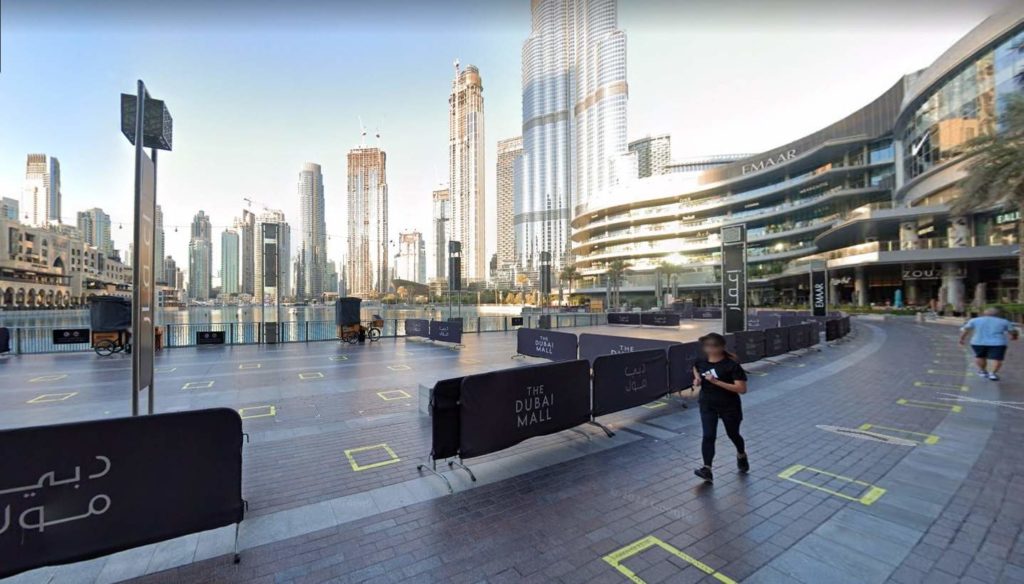 Visitors hoping to dine at the Dubai Mall branch of Nando's have a choice of either two bus stops– they can take a bus from either the Gold Souq Bus Station, or the Ghubaiba Bus Station, going to the Al Jafiliya Landside Metro Bus Stop.
Upon reaching the Al Jafiliya Bus Station – 02, they may board a bus riding directly to the Dubai Mall, where Nando's is located on the lower ground floor level. 
Things to Do around Nando's (Dubai Mall)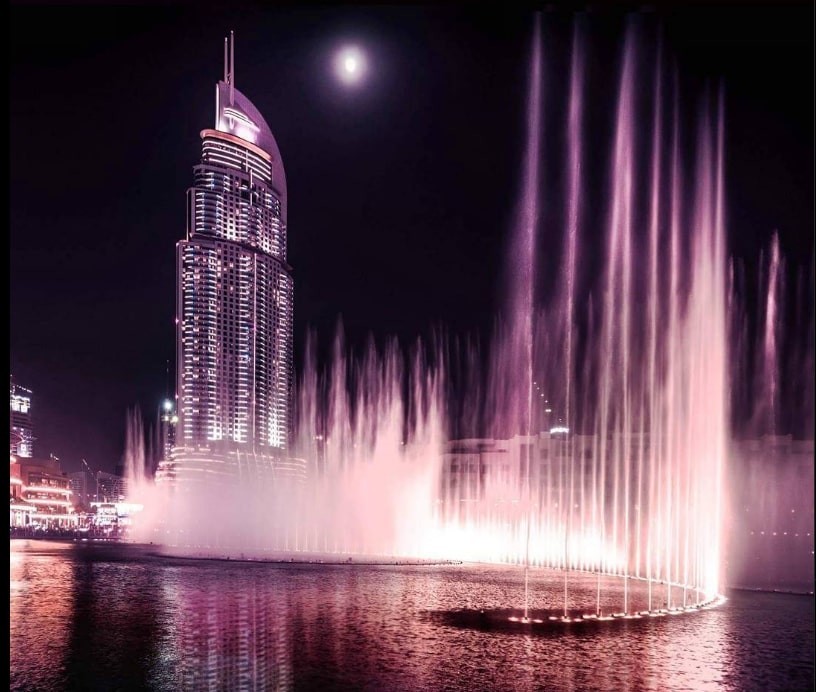 As the restaurant is inside the Dubai Mall, you do get access to all the stores and facilities in it. You can browse the store for new electronics, other restaurants, new clothes, and even salons if you want.
You also get a nice view of the Dubai Fountain on the Burj Khalifa lake if you go outside and walk around the promenade for a bit. We think it's quite cool for entertaining guests especially if they want to take photos.
Lastly, you're also close to the Palace Hotel, making for good accommodations you can recommend or stay at if you need to. There's also the Armani Hotel at the Burj Khalifa if you're looking for something really high end.
The Restaurant – Address Downtown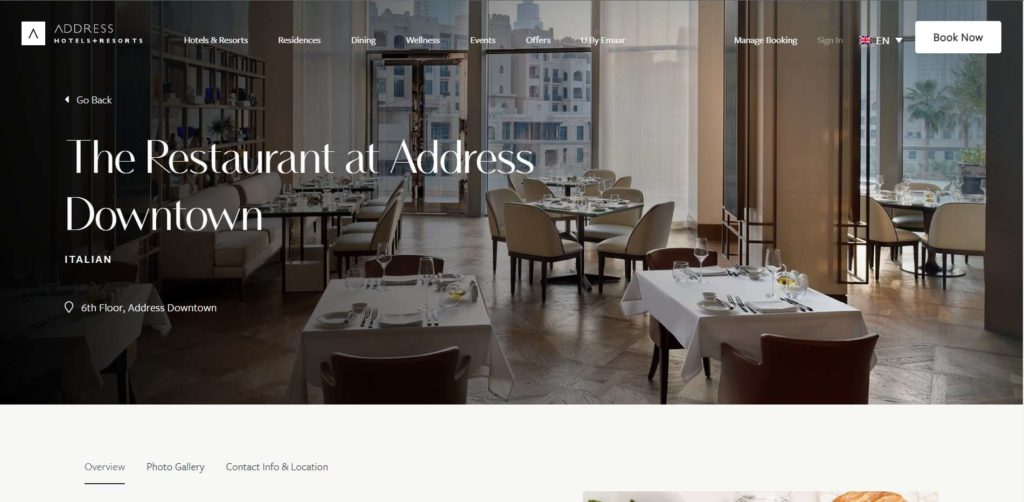 | | |
| --- | --- |
| MENU: | Mezzeh Platter, Grilled Seafood, Chicken Dishes, Alcoholic Drinks |
| LOCATION: | Address Downtown, 6th Floor, Downtown Dubai |
| HOURS AND DAYS | Mondays - Sundays: 6:30 AM to 10:00 PM |
| SOCIAL MEDIA | IG: https://www.instagram.com/addressdowntown/?hl=en |
| ESTIMATED PRICE RANGE | AED 70 - AED 200 |
Seated within an impressive 63-story residential tower near the Burj Khalifa, the Address is home to a wide array of living spaces and amenities. The aptly-named 'Restaurant' is one popular location to eat at in the building.
Given that the hotel is aimed at business travellers here in Dubai, the Restaurant has been set up in order to deliver a versatile and efficient experience.
There's comfortable seating for just two people and even for a bigger group while also allowing you to choose whether to eat and talk indoors or enjoy the impressive views outdoors.
Service is also quite efficient inside the Restaurant. Staff are very attentive to visitor's needs, ready to come in and refill a glass or respond to inquiry at a moment's notice.
As for the food, there's a good international selection of dishes here at the Restaurant. You can opt for a quick, gourmet burger made with fresh vegetables and a juicy patty, or a lightly fried salmon piece with a special sauce.
Fans of seafood may also enjoy their grilled tiger prawns while carnivores can enjoy lamb cutlets cooked as per their preference. You also have your selection of carbs to choose from ranging from potato fries to hot cooked rice.
Given its more upscale nature, the Restaurant is a bit pricey and you can expect to spend around AED 500 for two people here. Still, the efficient service, fantastic view, and excellent ambiance does make it a great choice here in the area.
How to Get to The Restaurant – Address Downtown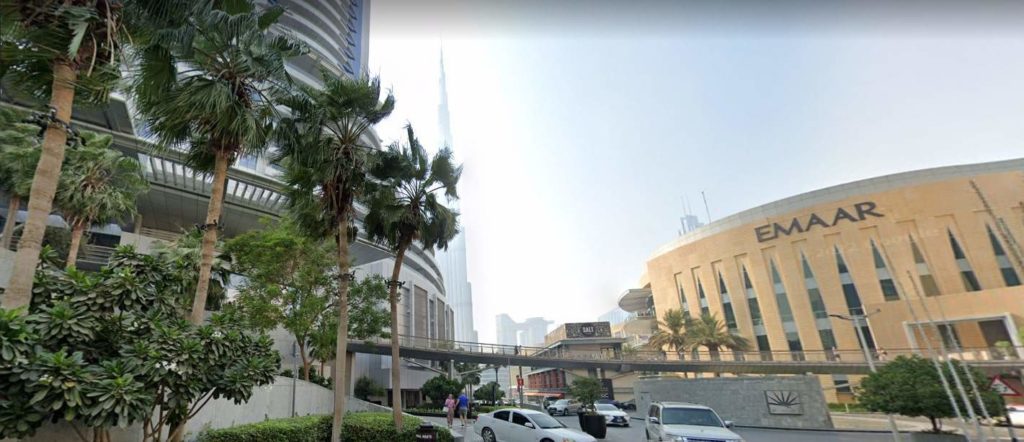 The Address Hotel is a six minute walk away from the Dubai Mall bus stop– to get there, starting from Al Fahidi Street, visitors may walk to the Sharaf Dg Metro Bus Stop.
Afterwards, they may wait for a bus at the Business Bay Metro Bus Stop Landside riding directly to the Dubai Mall. The Restaurant is located at The Address Hotel's lobby level.
Things to Do around The Restaurant – Address Downtown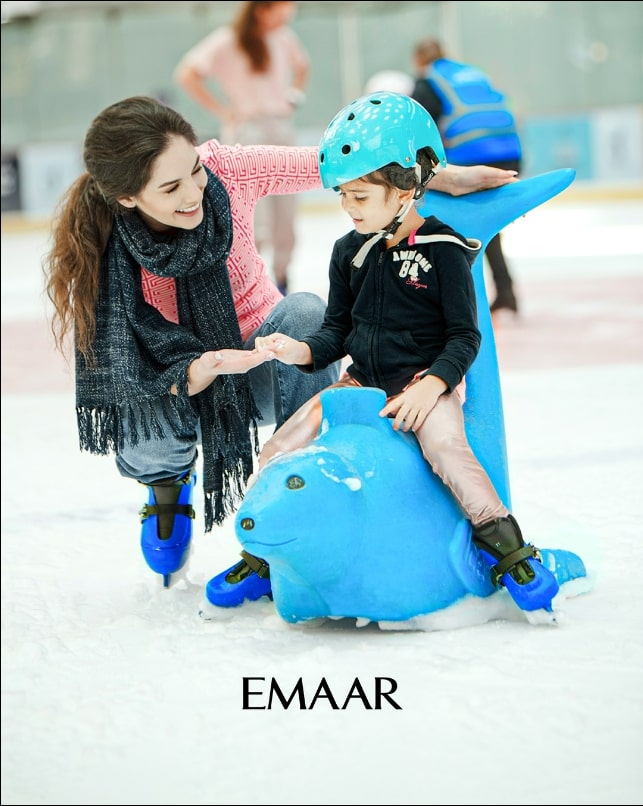 The Address is close in proximity to the more leisure and entertainment side of the Dubai Mall. For example, you can choose to get your skates on at the Dubai Ice Rink which we think is also perfect for getting away from the summer heat.
The Lounge at the Address is also a nice place to have some light tea and snacks while observing the nice view. There's also a good amount of art to look at if you're the type who's interested in viewing works like these.
A few blocks down the road, there's also the Khaliji Night Club. Not exactly the best place to discuss business deals but it's a nice place to unwind after you're done with work for the day.
The Courtyard – Manzil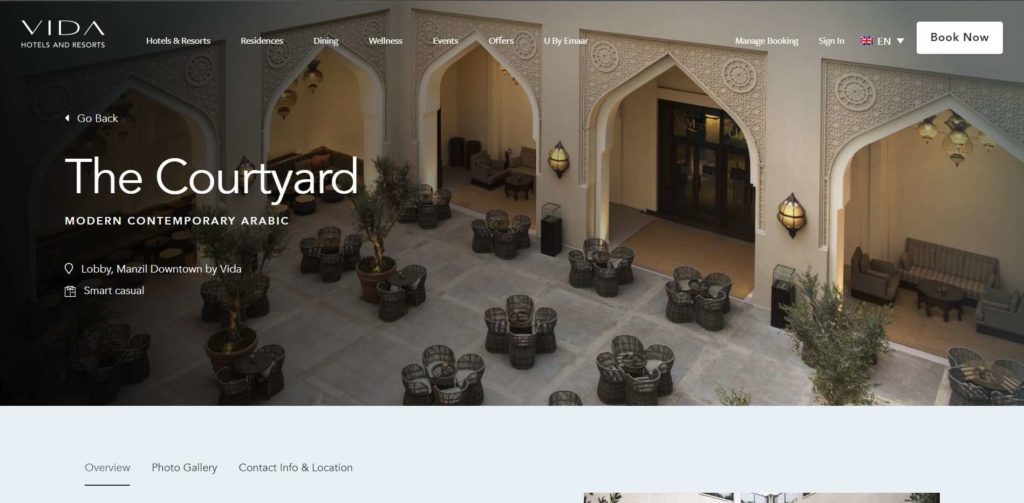 | | |
| --- | --- |
| MENU: | Lamb, Kebabs, Seafood, Vegetarian Dishes, Mezze, Desserts |
| LOCATION: | Sheikh Mohammed Bin Rashid Boulevard, Manzil Downtown |
| HOURS AND DAYS | Mondays - Sundays: 7:00 AM to 4:00 AM |
| SOCIAL MEDIA | IG: https://www.instagram.com/courtyarddubai/?hl=en |
| ESTIMATED PRICE RANGE | AED 60 - AED 200 |
Situated at the centre of an al fresco setting and a nice arabesque atmosphere, the Courtyard at Manzil Downtown is one amazing location to savour traditional Arabic favourites.
It's a great destination if you're looking for a good outdoor dining experience thanks to the great atmosphere and decently-spaced seats, giving each table a good amount of privacy.
The place doesn't feel that hot as well, thanks to some well-placed plants along the tables, which helps provide a fresh atmosphere within the room.
Adequate cooling is also provided from all sides as well, regardless of where you sit, making for quite a comfortable experience as you and your associates enjoy lunch under the sun.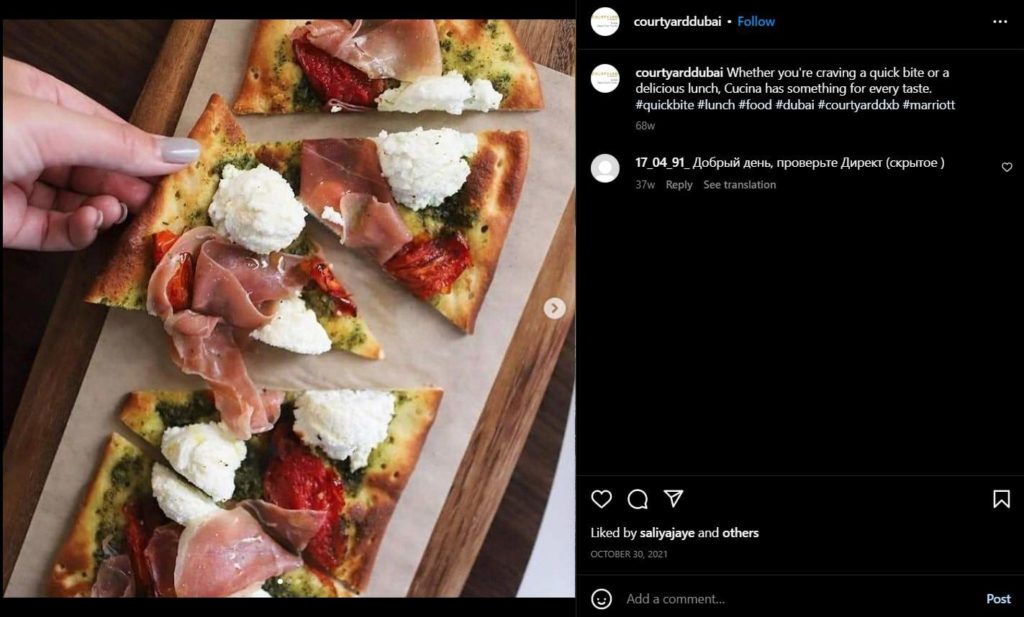 The food is based among traditional Arabic favourites. Grilled meats are quite popular and you have your choice of lamb or beef from their extensive selection.
Vegetarian diners will also appreciate their selection of special dishes such as their vegetable kebabs or their cold mezze which includes olives, beetroot salads, and even eggplant-based choices.
Staff are very attentive and knowledgeable about the menu as well, making for an efficient service. We appreciate their proactiveness when it comes to asking our table about any allergies or dietary restrictions our associates may have.
Price comes to around AED 200 to AED 300 for two people, depending on the order. Overall, the Courtyard is certainly one of the more interesting choices for a business lunch along the Boulevard.
How to Get to The Courtyard – Manzil Downtown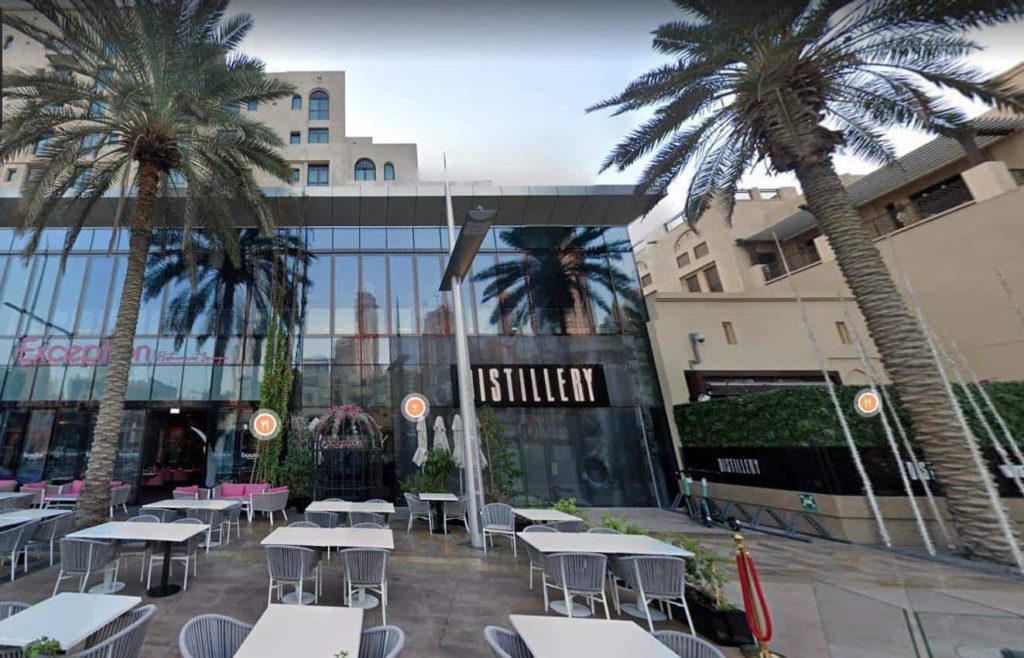 The Courtyard, located at the Manzil Downtown by Vida hotel at the heart of Downtown Dubai's Old Town district, can be visited in just a few bus rides away from Umm Suqeim Open Beach.
Starting from the Umm Suqeim Park, visitors can take a bus ride to the Dubai Mall from Line 81 of its bus stop– before transferring over to either the Dubai Mall Landside Metro Bus Stop or the Gold Souq Bus Station.
From there, they may ride to the Burj Khalifa Palace Hotel, with the Manzil Downtown Hotel within walking distance.
Things to Do around The Courtyard – Manzil Downtown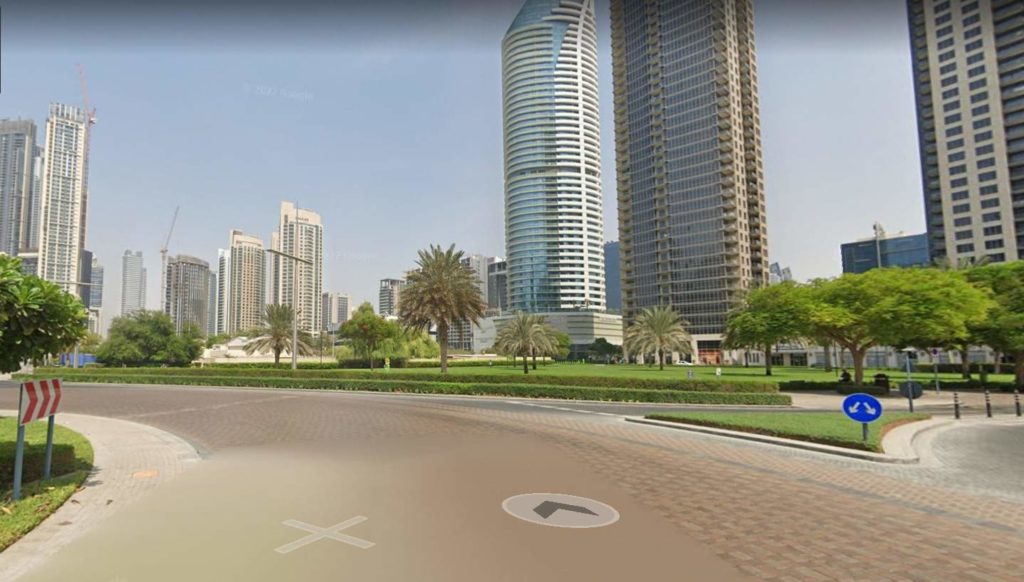 If you want to see some green amidst this urban space then you only need to walk down to South Ridge Park. It's a wide green space with playground amenities and benches for when you just want to relax your eyes a bit and rest.
You can also walk down the street and see all of the fitness centres in the area. Check the Fitness First Al Manzil mixed use gym for example, where you can exercise either indoors or outdoors depending on your preference.
DUOMO – The Dubai Edition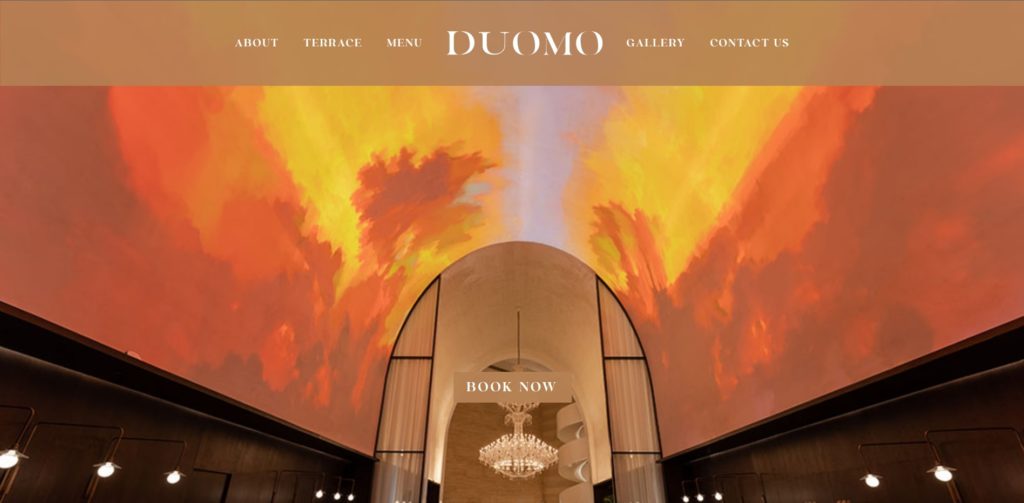 | | |
| --- | --- |
| MENU: | Dessert, Ravioli, Salad, Seafood, Pizza, Pasta & Risotti |
| LOCATION: | The Dubai Edition - |
| HOURS AND DAYS | Sundays - Saturdays: 12:00 PM to 1:00 AM |
| SOCIAL MEDIA | IG: https://www.instagram.com/duomodubai |
| ESTIMATED PRICE RANGE | AED 80 - AED 200 |
Inspired by the Piazza Del Duomo in Milan, the aptly named Duomo is a place seeking to bring a sophisticated fine dining experience centred on some great Italian classics and favourites.
The restaurant provides their guests with a choice of indoor or terrace seating; both of which offer a comfortable arrangement overall. Terrace diners will be treated to a gorgeous view of the Burj Khalifa, making for great scenery.
Staff is very courteous and very accommodating. They'll be willing to accommodate you even if you arrive a few minutes before their actual opening hour, which is very helpful for saving time.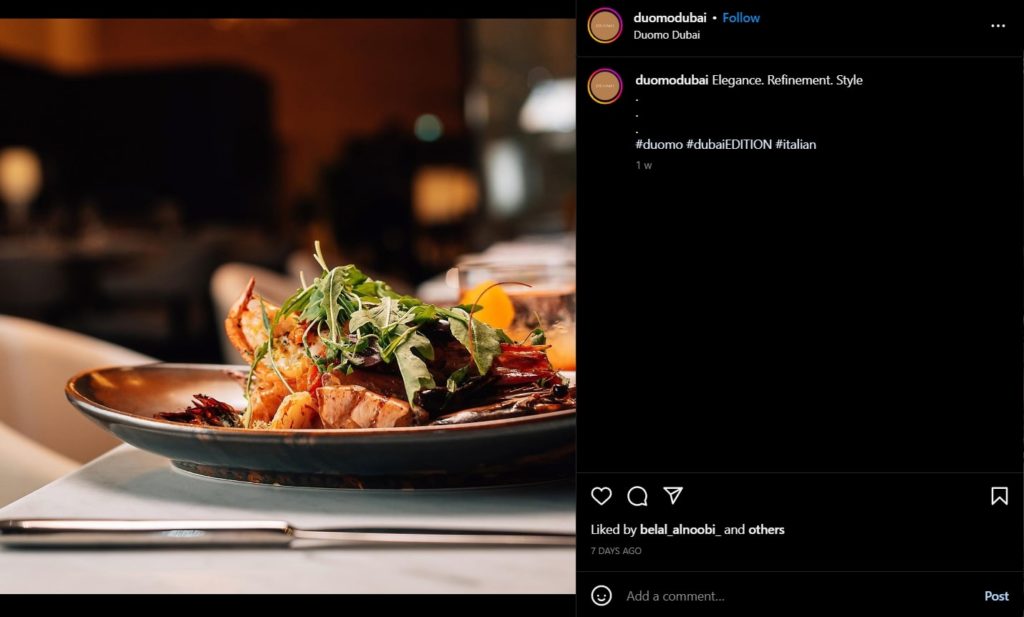 As far as the food goes, you and your associates will be given a good array of choices. If you prefer, you can opt for their specialised business lunch menu, costing around AED 135 per person.
This set already comes in three courses, letting each diner select their choice of appetizer, main course, and dessert depending on their preference. All choices are based on popular Italian fare such as their ravioli or Margherita pizza.
Of course, you can also order from a more varied a la carte menu, where you'll be able to enjoy fresh oysters, salads, as well as sharing plates consisting of deliciously grilled Wagyu beef or whole sea bass.
All-in-all, you can expect to spend around AED 300 for two people when dining here at Duomo. It is an excellent choice for a business lunch, particularly if you and your associates enjoy the best of Italian cuisine.
How to Get to DUOMO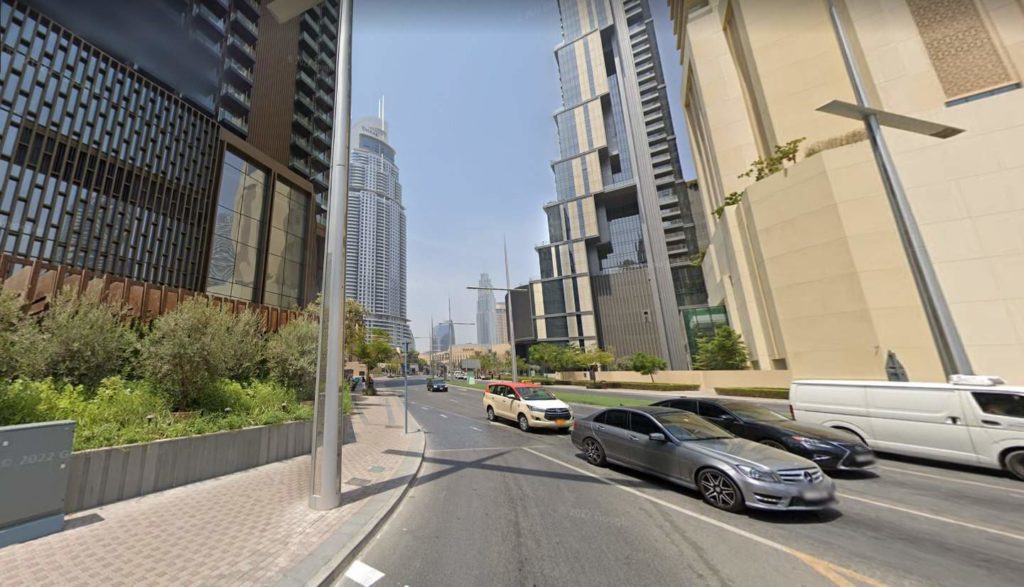 From the Dubai International Airport, a taxi ride to the Dubai EDITION hotel where DUOMO is can be taken. Getting on E11 from Casablanca St., drivers may then take Exit 50B from E11, going towards Financial Center St and keeping right at the fork.
Following signs for the Dubai Mall, they may then take Sheikh Mohammed bin Rashid Blvd to Dubai Fountain St., turning left on the street to locate the Dubai EDITION hotel on the right.
Things to Do around DUOMO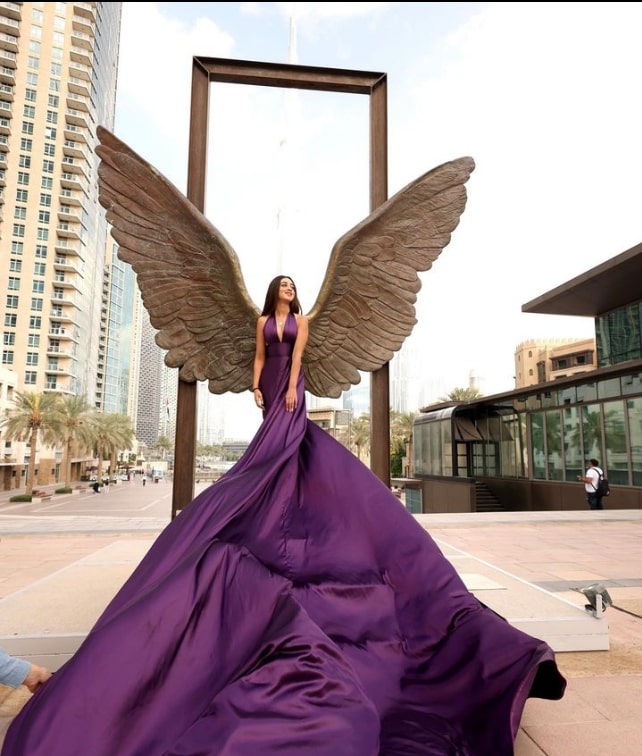 Aside from being in close proximity to the Dubai Mall where you can do a lot of your shopping, DUOMO is also close to other hotels like The Address and the EDITION Hotel in case you need a place to stay.
If you're willing to walk a bit further down Sheikh Mohammed Bin Rashid Boulevard, you can eventually get to Burj Park as well. It's a great photo-taking spot thanks to the multitude of artworks available like the famous Wings of Mexico.
Ladies who want to get their makeup touched up or checked may also visit Eyelash Secret Ladies Salon near the Business Bay area. Simply sit back and enjoy their beauty services for a more confident you.
Wakame – Sofitel Dubai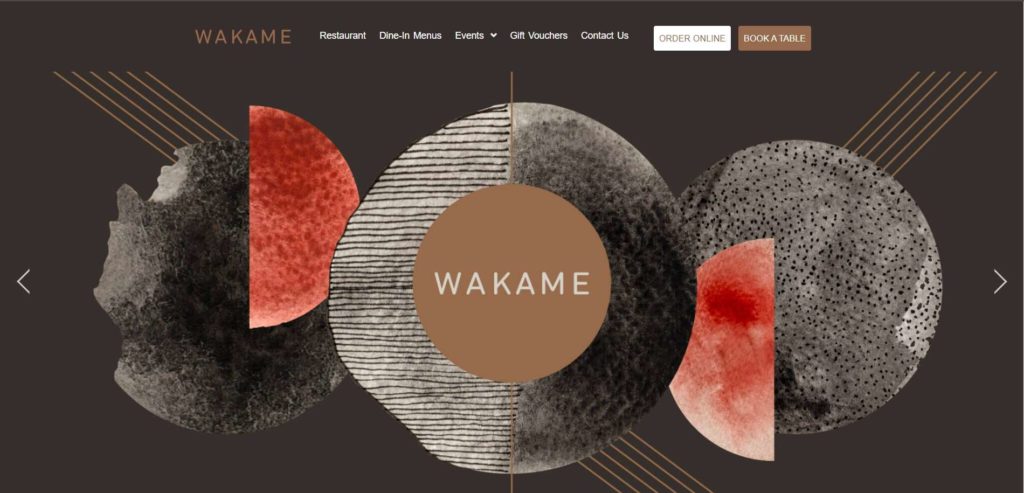 MENU:
Sashimi & Nigir, Bento, Donburi, Small & Large Plates, Dimsum, Dessert, Cocktails
LOCATION:
Sofitel Dubai, 3rd Floor, Downtown Dubai
HOURS AND DAYS
Sundays - Thursdays: 12:00 PM to 11:45 PM

Fridays - Saturdays:

SOCIAL MEDIA
IG: https://www.instagram.com/wakamedubai/
ESTIMATED PRICE RANGE
AED 75 - AED 150
Located on the 3rd floor of the Sofitel at Downtown Dubai, Wakame makes for a great option for having a business lunch in the area.
The restaurant has plenty of things to offer, ranging from its sleek and stylish interior, its impressive selection of contemporary Pan Asian dishes, and even its reasonable pricing for most meals.
It's quite spacious, granting each table a good degree of privacy which is just perfect for having important talks with clients. There's a good selection of seating styles, from simple table setups to corner booths.
For business lunch however, we definitely recommend trying out their private dining space, which has been carefully crafted for hosting corporate gatherings.
Corporate diners can get their own dedicated concierge to assist them with their meals and orders while the space itself can hold a group of up to twenty for a major meeting.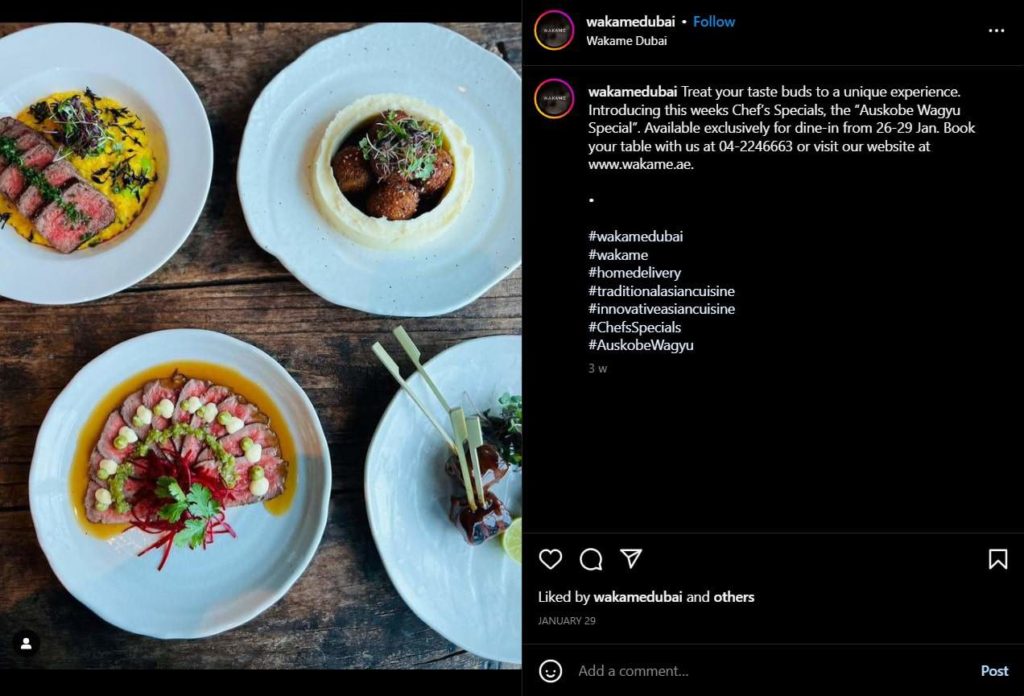 Food is prepared very well at Wakame. Their lunch menu is distinctly Japanese-inspired, with their beef and salmon donburi even coming in with its own miso soup.
Those who lean more towards vegetarian or pescetarian diets will also enjoy their selection of salads and seafood, with many diners recommending their sushi, soft-shell crabs, and lobster thermidor in particular.
Corporate guests availing of their private dining experience may also get the chance to work with Wakame's chefs in order to come up with a menu that is well-suited to their group's palette here.
Prices at Wakame are quite affordable as well given the type of dishes on offer, and you can expect to pay up to AED 300 for a meal for two people.
We definitely recommend the dining experience at Wakame. We think corporate guests are sure to appreciate the service and the ambiance provided at the restaurant.
How to Get to Wakame – Sofitel Dubai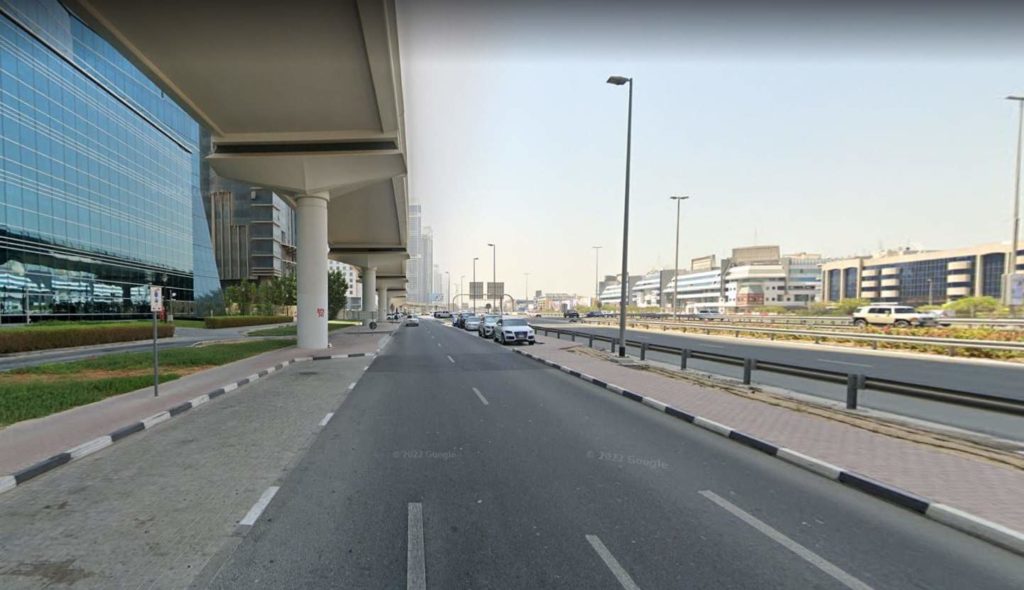 Wakame is easily reached by riding to the Dubai Mall. Starting from the Radisson Blu Hotel, a ten minute walk to the Etisalat Head Office – 1 will put visitors at the Dubai Mall bus station, allowing them to take a bus directly to the Dubai Mall.
From there, they can transfer to a bus at the Dubai Mall Landside Metro Bus Stop, riding eight minutes to the Dubai Mall Landside Metro Bus Stop – 02 where Sofitel Dubai Downtown is just a two minute walk away.
Things to Do around Wakame – Sofitel Dubai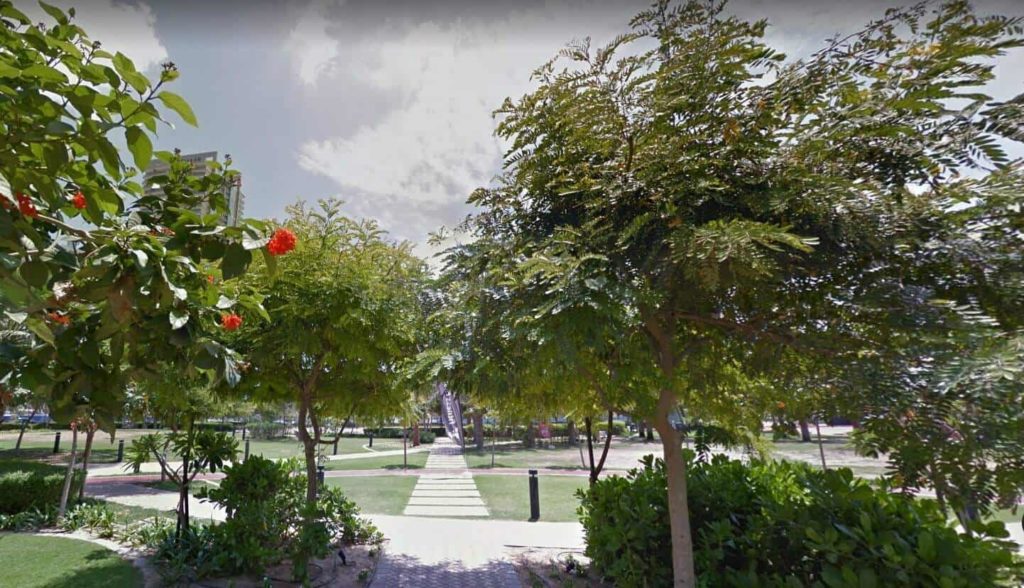 If you need to relax after a particularly productive business lunch at Wakame then you simply need to visit the Sofitel Spa to get yourself rested and pampered. Try out their great massages and facials to ease the tension of your body.
You can also do your shopping at the Mazaya Shopping Centre, if you feel that the Dubai Mall is a bit crowded. They have a number of good stores and facilities, like the Scabiosa Boutique for women's clothes, and the Extensionist for hair extensions.
Lastly, if you just need to sit down and think for a bit, then you simply need to head further downtown and into the Bay Avenue Park. It's a relaxing spot to seek shelter from the sun and rest your eyes a bit.
What's in Downtown Dubai?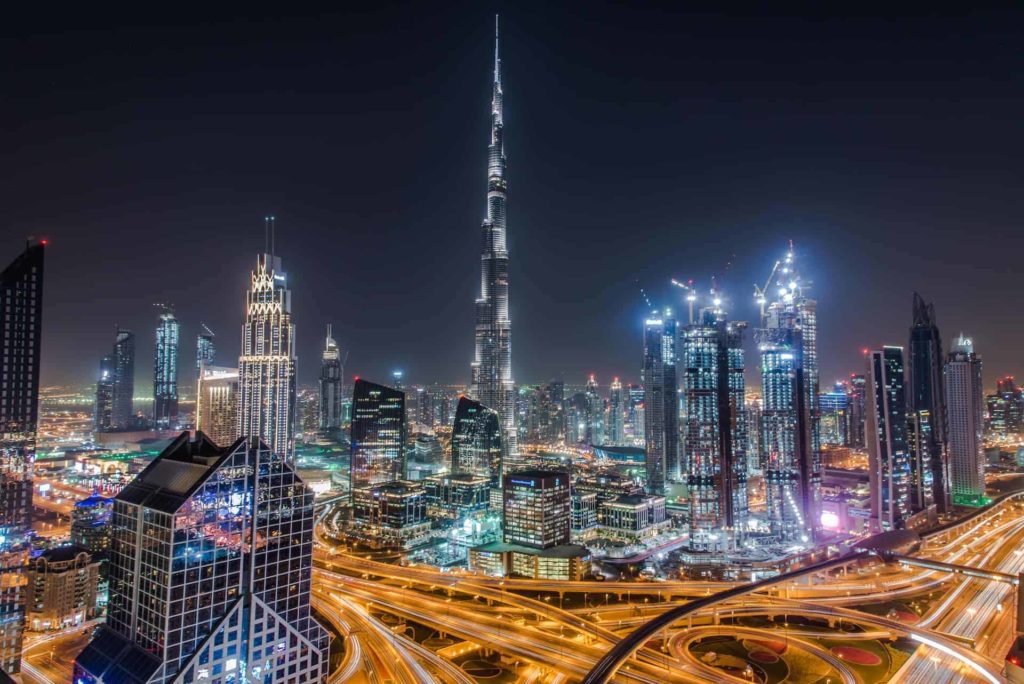 There's plenty to see in what is admittedly one of the most urban destinations in the city. For starters, Downtown Dubai is home to world-famous destinations like the Burj Khalifa and the Dubai Mall in addition to other architectural marvels.
Indeed, a trip up the Burj Khalifa's observation deck is a great way to snap a bird's eye view of what this world-famous destination has to offer on top of all the opportunities for a great picture up high.
There's a beautiful promenade along the Sheikh Mohammed bin Rashid Boulevard, complete with a wide selection of delicious dining spots. It also leads towards the Dubai Opera for the entertainment buffs out there.
Likewise, there's also the Burj Park for those who want a break from the urban landscape. It's also a great destination for those who like big, flashy events and you can usually find pop-up markets here every winter for the Dubai Shopping Festival.
Choosing a Location for a Business Lunch
Location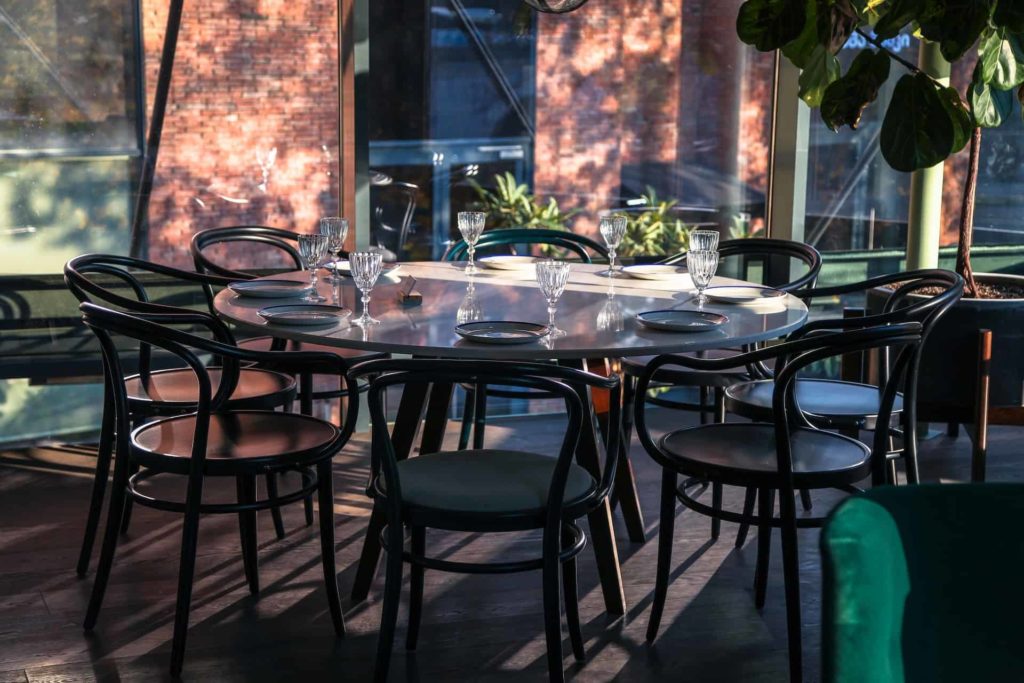 Location is an important aspect when looking for a restaurant for business lunch. You don't want a place that's too far from the office so as to not waste time on traffic or lines.
In case you're meeting with them at the actual venue rather than the office though, try to look for a restaurant with sufficient parking or valet services to make it more convenient.
A more expensive, fine-dining style restaurant may be good for this as a result. Pricier restaurants may not be as crowded compared to other places.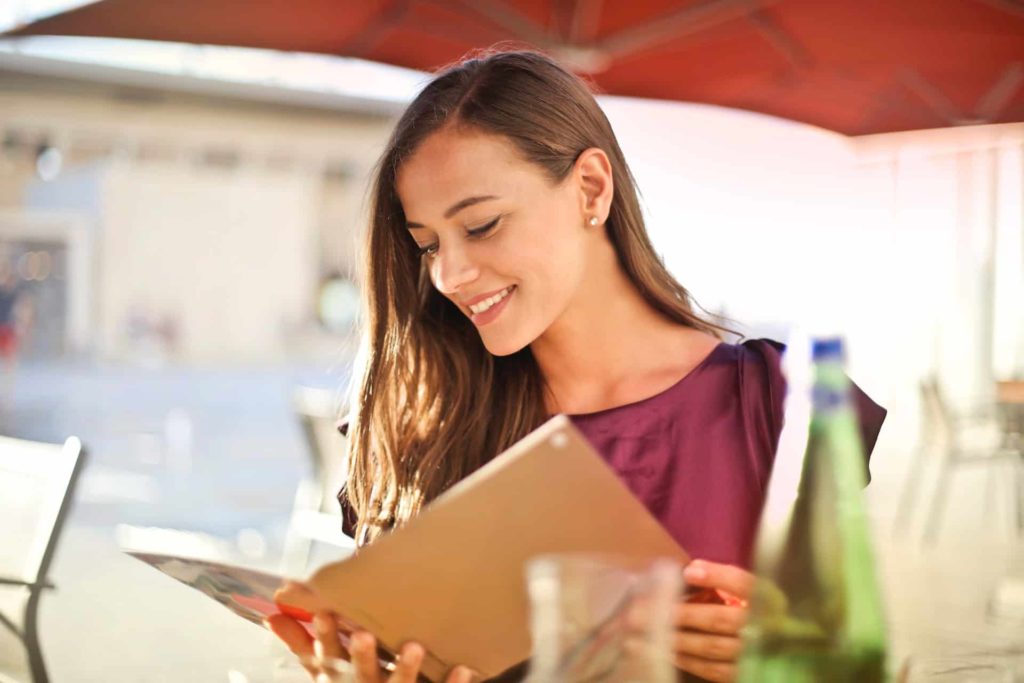 Of course, you will want to find a place that offers food that is filling for both you and your associates. You can also look for any lunch hour specials to keep things at a reasonable price.
Additionally, you can also ask ahead of time if the restaurant can accommodate certain dietary restrictions or allergies so there aren't any unexpected developments during the actual meeting.
Lastly, you can also try tailoring your choice based on who you're meeting. For example, look for certified Halal restaurants when meeting with Muslim clients or a Chinese restaurant if meeting with Chinese businessmen and women.
Read up on reviews online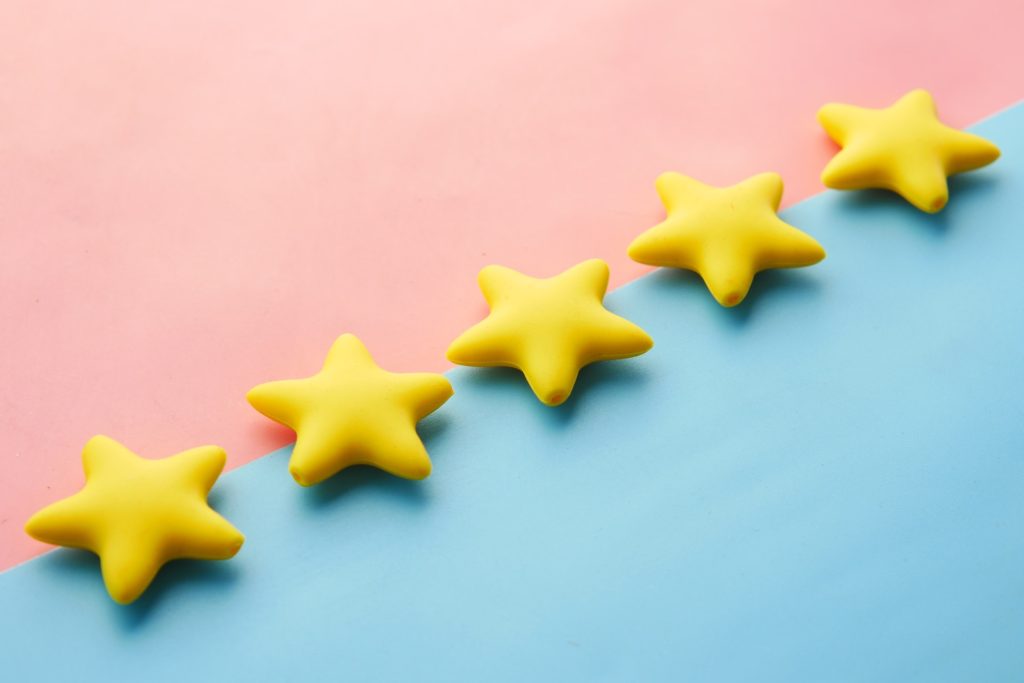 Check up on the reviews online as well to give you a better idea. Don't just stop at the score either; it's best to read the body of the review in order to see what aspects of the place worked and what didn't.
For example, you might find a highly-rated restaurant that doesn't carry any dishes your associates want or maybe they can't accommodate some allergies or preferences.
Places like TripAdvisor, Zomato, or even Facebook can be a good source of information online for these things. 
You can also ask your friends, relatives or colleagues for help if you're not sure where to go. When you've decided, try to call in advance and see if you can choose and reserve a nice table for your business lunch.
---
Regardless of the cuisine you're craving for, this place is more than capable of providing it. Whether you need a venue for a productive business lunch or a simple get-together with colleagues and friends, you can get it all right here.
The sheer amount of local and international visitors at Downtown Dubai has truly helped in shaping it to be a great cultural melting pot. Its splendid views and versatile dining places truly make it one of the hottest spots here in the city.