Buying the Best Budget Honeymoon Gifts in Dubai
Enjoying your honeymoon in the City of Gold? Well, you can make the trip more memorable by buying your partner a great gift to commemorate the occasion.
Dubai has an assortment of stores to buy just about anything, ranging from luxury items to affordable goods for every day. You're certain to find a great gift if you just spend the time looking.
The best budget honeymoon gifts in Dubai are local flowers and arrangements, scented candles, delightful lingerie, local perfume, and custom gift boxes.
These items tend to satisfy a lot of different budget levels and can be highly personalised and thoughtful, easily showing how well you know your partner. Give them a try and see how your partner likes them!
Flowers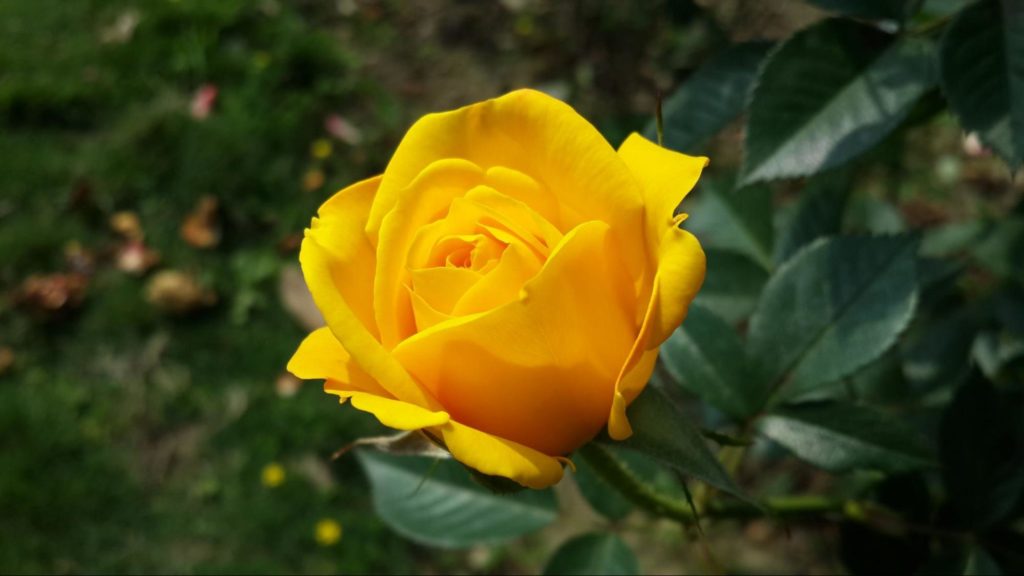 A thoughtful gift of flowers can be quite a romantic present to any partner. Their scents and colours can add a lot in brightening up a candlelight dinner or even the dim lighting in your private quarters.
Certain species of flowers like camellias, snowdrops, and petunia's thrive well under the Dubai climate, making for a great budget and novel alternative to the usual picks like roses.
They're also good for all sorts of occasions due to their versatility. You can continue giving your significant other flowers for Valentine's, Christmas, or even their birthdays.
Best of all, a lot of flower sellers in Dubai have a robust next-day or even same-day delivery service, easily allowing you to surprise your loved one with their preferred plants without worrying about them going stale or wilting.
Take some time to learn about the personal favourites of your partner before gifting them though. You don't need to worry about them choosing something rare as well; Dubai has a lot of different flower shops for you to choose from:
Shops We Recommend
With over a decade of experience under their belt, Flowers.AE is one of the best places to look for flower bouquets and arrangements for any season.
Benefits for customers include an online ordering service as well as same-day delivery to all seven Emirates, provided you place it before 10 PM that day.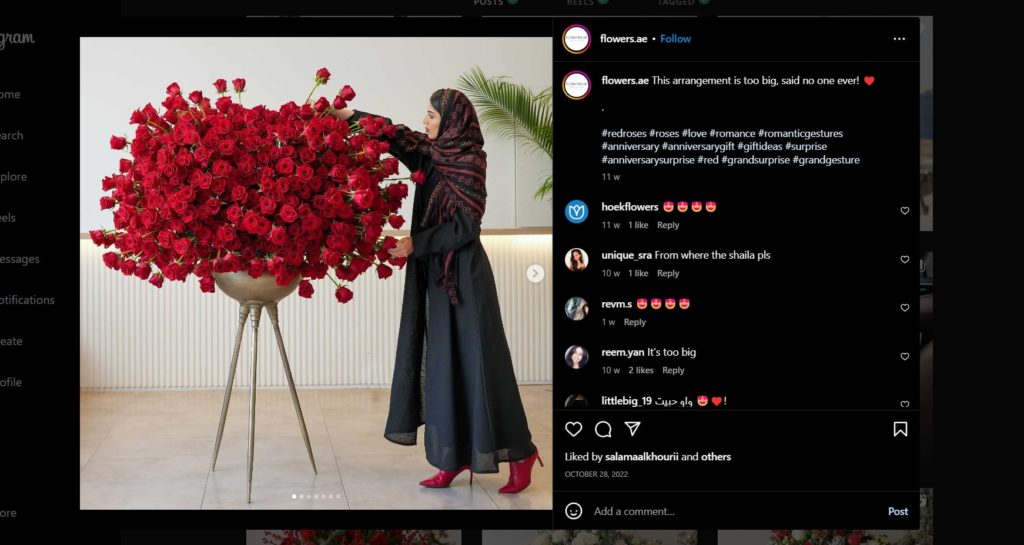 As such, it's possible to place your order before you and your partner head out for lunch and receive them in time for a nice dinner surprise. Of course, just stay tuned for updates regarding your delivery via phone, email, or WhatsApp.
They have a good network of florists so you should be able to find your partner's favourite flowers at more affordable prices. You can get roses, tulips, peonies, and many others in all sorts of vibrant colours.
Price varies based on the quantity you order, starting as low as AED 250 for a simple twelve piece bouquet and all the way up to AED 500, for a massive fifty piece one. They do compensate with their more affordable delivery options though.
Offering same day delivery which is perfect when you're travelling around, Black Tulip Flowers is also another good florist to get a nice surprise bouquet for your significant other.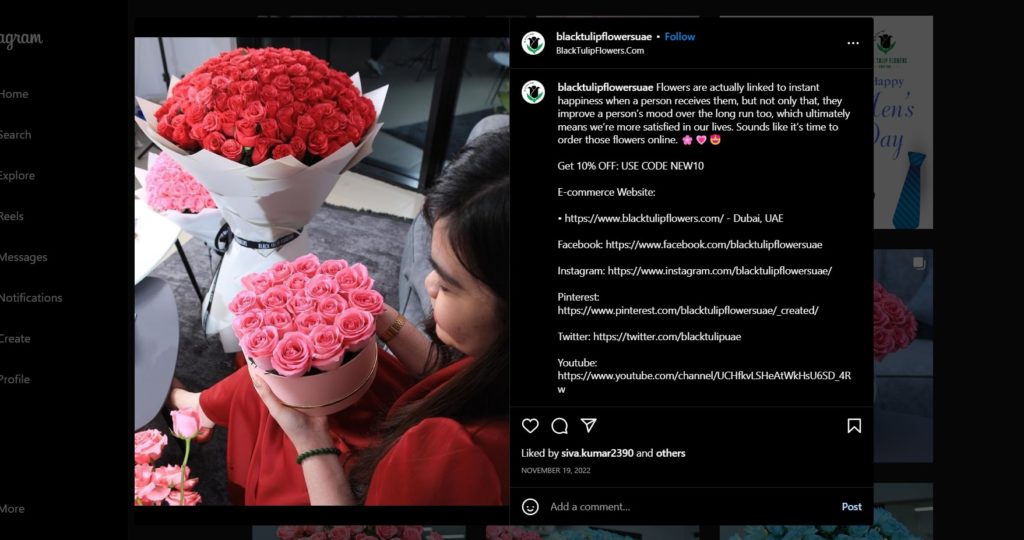 You can choose from a decent range of premium and seasonal buds such as deep blue hydrangeas, red roses, pink carnations, yellow chrysanthemums, and white lilies. Any colour your partner wants, they probably carry it.
Surprise boxes are quite affordable too, with a small box of flowers costing as low as AED 100. A lot of them also come with a special vase for you to put your flowers in to keep them protected.
Personally, we do enjoy getting their best-selling flowers and chocolate box combo. These usually go on sale for around AED 300 to AED 500 and are perfect if your partner has a sweet tooth to go along with their floral taste.
Candles
Thinking of a romantic gift that lasts for quite a long while? You can try getting your partner some nice scented and coloured candles for something personalised and affordable.
Lighting the right candles around are known to evoke nostalgic and emotional reactions in people, given our good sense of smell. Use one at the right moment, and you can trigger some nice memories of your trip.
The best part about them is that they're very versatile and reusable so long as they last. This allows you to reuse them for a homemade dinner or as mood lighting for a rather sensual evening in bed.
Shops We Recommend
When it comes to looking for a nice scented candle, you can't go wrong with Innara. They make handmade candles with sustainable materials, which is perfect for an environmentally-conscious partner.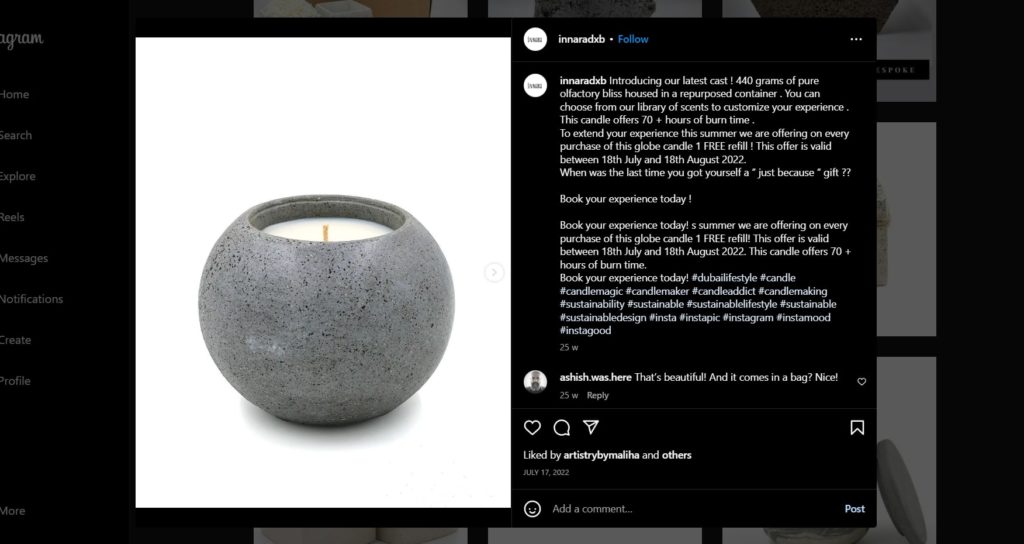 You can choose from scents ranging from frankincense, rain, and even freshly-cut grass for a more 'natural' atmosphere. Those who prefer something a lot more relaxing can also find spa and floral scents that you might recognize from most beauty stores.
Prices are quite affordable too, starting at just AED 25 per candle, reaching all the way to AED 150 for a box set containing two to three scents and containers.
Originating from a combination of British and Arabian experiences, Wallace and Company is known to produce a number of different scents and fragrances via their candles and room sprays.
You can shop for a good range of scented candles, reed diffusers, and room sprays from popular brands like Rolls-Royce, Graff, Maserati, and Bvlgari.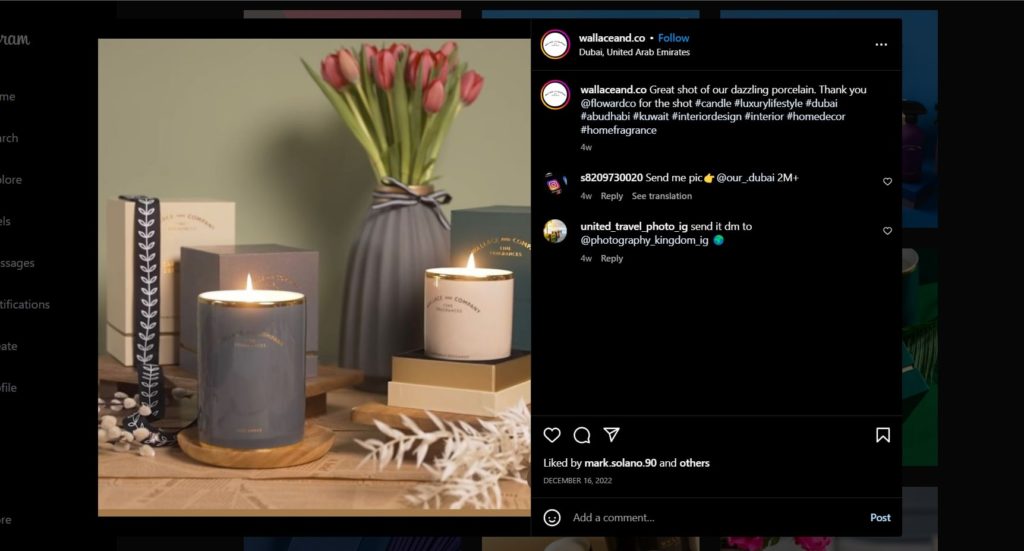 In terms of product selection, these definitely lean on the luxury side compared to the handmade candles at Innara, but they're still quite competitive compared to big box stores.
A 300ml candle can cost you around AED 250, which should last a long time. It even comes with a rather stylish packaging that can fit in most rooms.
Lingerie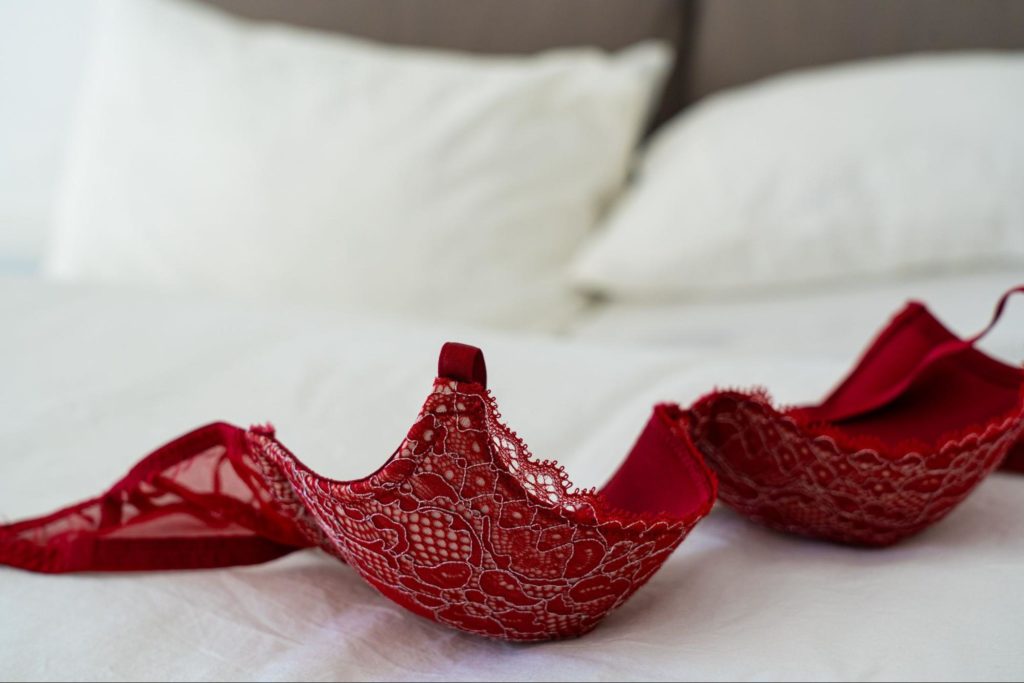 Lingerie can be a rather luxurious wedding gift for your bride and is just perfect for your honeymoon night. Of course, it can also be quite a tricky gift to give out due to the variety these clothes come in.
It does show how well you know your partner, making it a good personalised gift as well. Just make sure to figure out their sizes and comfort level to ensure a smooth and romantic evening.
And while Dubai does strict dress codes in public areas, you can always use them in your respective hotel rooms and bedrooms. So don't worry about checking out some of these lingerie stores in Dubai:
Shops We Recommend
Located in the Dubai Mall, La Vie en Rose is a popular destination for people looking to try on a selection of stylish yet affordable lingerie.
Shoppers can choose from a comfortable selection of silk lingerie, mix-and-match bras and pants, pyjamas, and even loungewear for a relaxing evening. Thrifty shoppers can find sets for as low as AED 49 to AED 100 here which can be a big bonus.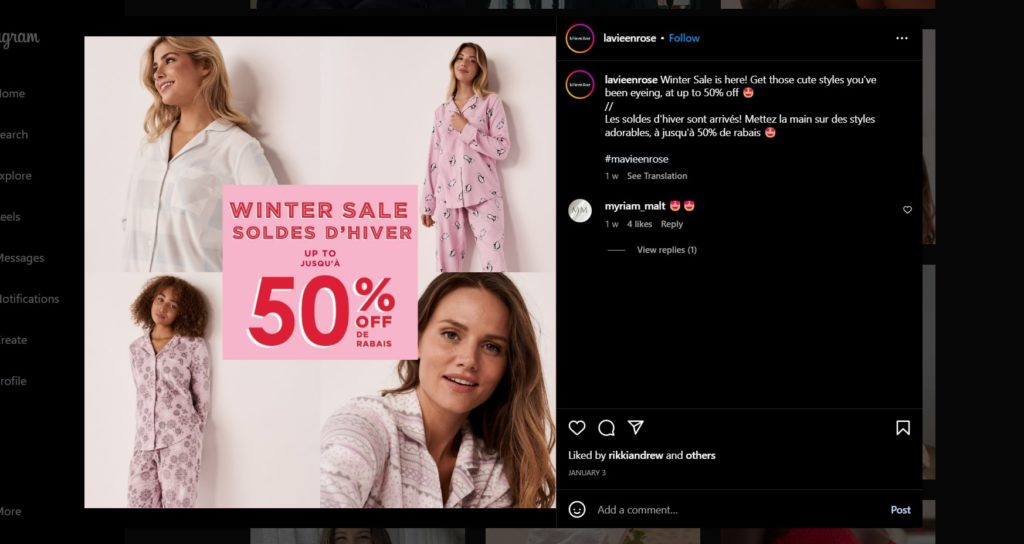 It's also a good store for the more environmentally-conscious shopper. They take care to use recycled fibres, organic cotton, and other recyclable materials not just in their products but also their packaging.
Also located in the Dubai Mall, Women's Secret is another affordable lingerie store popular with busy shoppers in the city.
The store regularly runs discounts and promotions on their seasonal-themed products, allowing shoppers to get a full on lingerie set for as low as AED 100.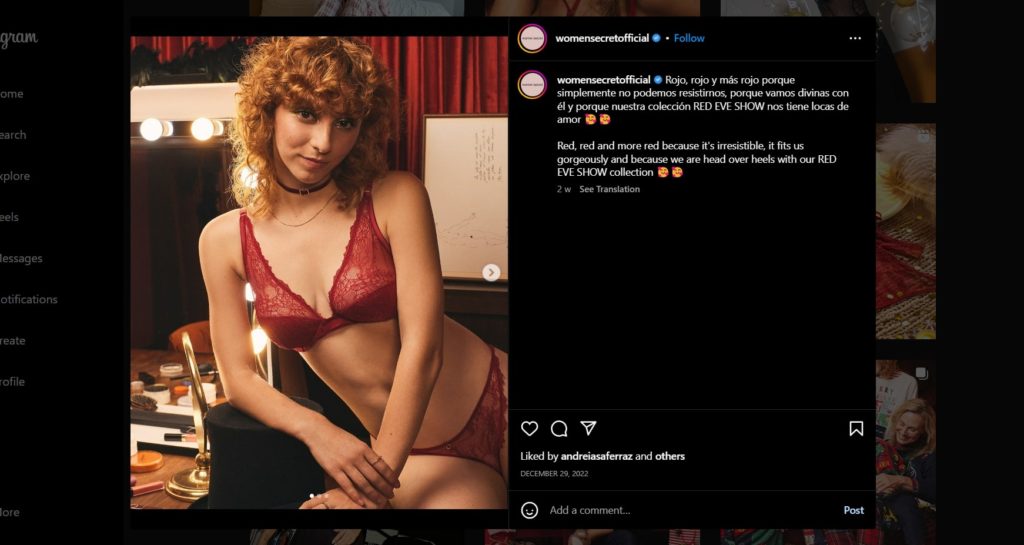 In terms of style, the store typically carries swimsuits and loungewear. It's better suited for women looking for a more modest style rather than something completely extravagant.
Ultimately, the choice of where to shop and what style of loungewear to buy is up to your partner's preferences. Make sure to get them the style that they like.
Perfume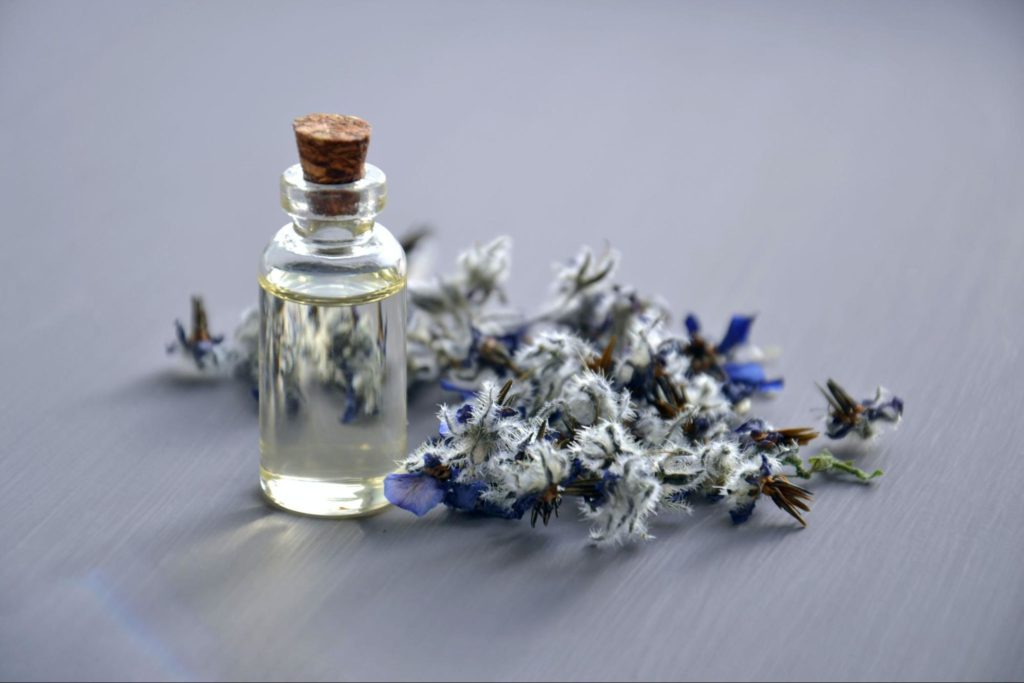 A nice bottle of perfume can be a very intimate and personal gift you can give a partner or a newly-married couple you know. Compared to most other gifts, there's a lot to think about when it comes to choosing the right fragrance for the recipient.
The right scent can help bring out some nostalgic memories, especially if they associate it with a particular place or time such as their wedding. It can help improve their mood and their confidence if needed.
Of course, you don't need to shell out a lot of money in order to afford some of the bigger brands out there. You can find a good number of scents at a more affordable price in some of these places:
Shops We Recommend
Meena Bazaar in Bur Dubai immediately comes up as one of the best places to buy bottles of affordable fragrances in the city. There's a good number of perfume stores there but one name that stands out is Ratan's Online.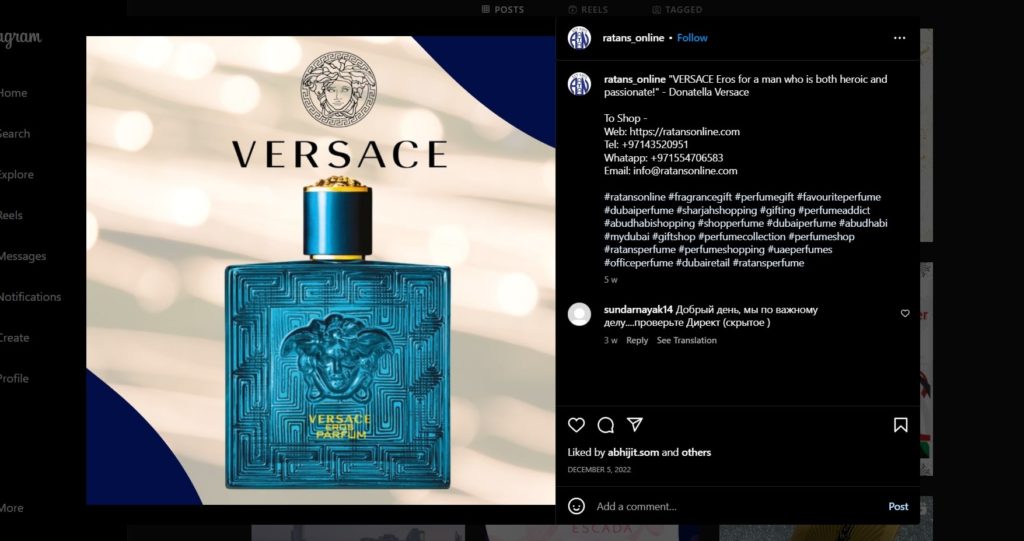 You can get budget perfume bottles and deodorants for as low as AED 30 to AED 20 when looking at the real budget options. Many customers have also found a lot of branded fragrances like Christian Dior at a more affordable price than major malls.
If you're shopping for your male partner, you can try getting them a bottle of Ralph Lauren Blue if you want to go a bit on the high-end side. On the other hand, you can try looking for Versace which is quite affordable at Ratan.
For the ladies, you can try getting them some Chanel if your lady appreciates the more luxurious fragrances. Alternatively, you can check out Calvin Klein's perfume line in the store for something lighter on the budget.
Also located in the Meena Bazaar, Mayura Khamas is also another store that we can recommend for affordable fragrances. In particular, we like their range of Arabian perfumes as well as the number of branded bottles they carry.
You can get a good bottle for around AED 100 down to AED 50. Of course, you can easily get something high-end if you really want to as the store does carry a decent selection.
Additionally, Mayura Khamas isn't a bad place to stock up on a handful of bathroom essentials like aftershaves and lotions. You can even get a gift set to go along with your own perfume, so your partner has a lot more options.
Arabian perfumes tend to lean on more flowery scents, having been distilled from different essential oils. We think these can really make the night feel a lot more romantic as you and your partner go see the sights and sounds of Dubai.
Their line of Arabian perfumes are quite novel and they can really offer something unique when you've already been acquainted with most branded fragrances.
Gift Basket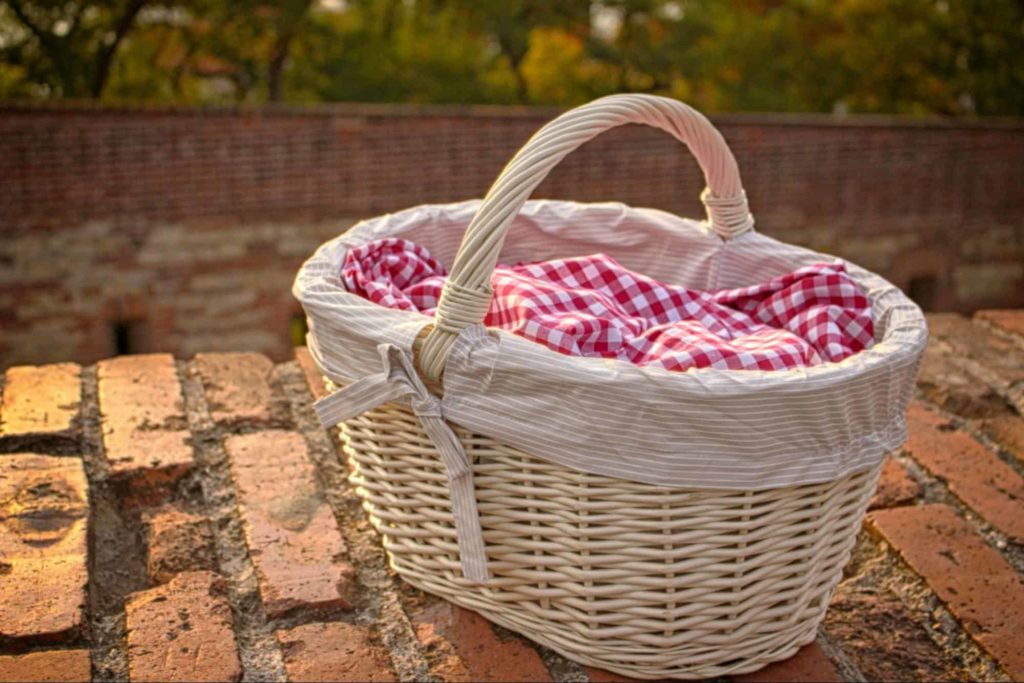 Perhaps you want to give your partner or a newly-wed couple an all-in-one gift that contains a lot of their favourites? In that case, checking out a custom gift basket service could be something that's up your alley.
These baskets can come in a variety of things ranging from cheeses, fruits and vegetables, chocolates, and even wine. How expensive they are will depend on the brand and the contents of the items you decide to add.
As such, it's possible to give a partner a thoughtful pack containing all their favourites without needing to break the bank.
Shops We Recommend
Giftbox allows you to create a custom gift basket and send it to a loved one here in Dubai, and even abroad if needed. As such, we think this can be a great honeymoon gift to give a newly-married couple.
Whether you wish to send a friend or a partner some flowers, cakes, and small gifts like stuffed toys and other romantic items, you can easily build a box for around AED 300 to AED 150.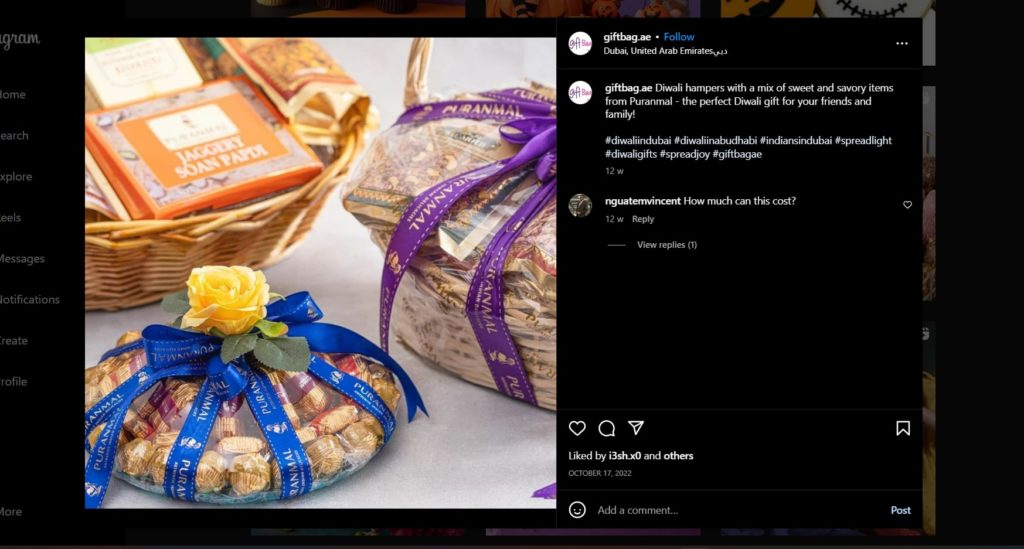 Additionally, it's also a good service for buying gifts for all occasions. So visiting this store doesn't have to be a one-time thing during your honeymoon in Dubai.
You can also buy gift bags containing cakes, flowers, balloons, and even some personalised gifts like mugs and engravings for Christmas, New Year, or Valentine's Day.
It seems a bit high now but when you consider all of the cool stuff you can fit in one basket, it can be quite a good deal. Of course, we don't recommend perishable items if you're sending it overseas.
This is where an alternate gift basket service comes in however.
Personalised gift boxes don't need to be consumables and perishable items like flowers and chocolates of course. A place like Custom Factory can really provide something special with their leather offerings.
For example, you can easily get a box containing leather phone cases, passport covers, and even wallets. All of them are quite durable and waterproof, ensuring that they can last you even once the honeymoon period ends.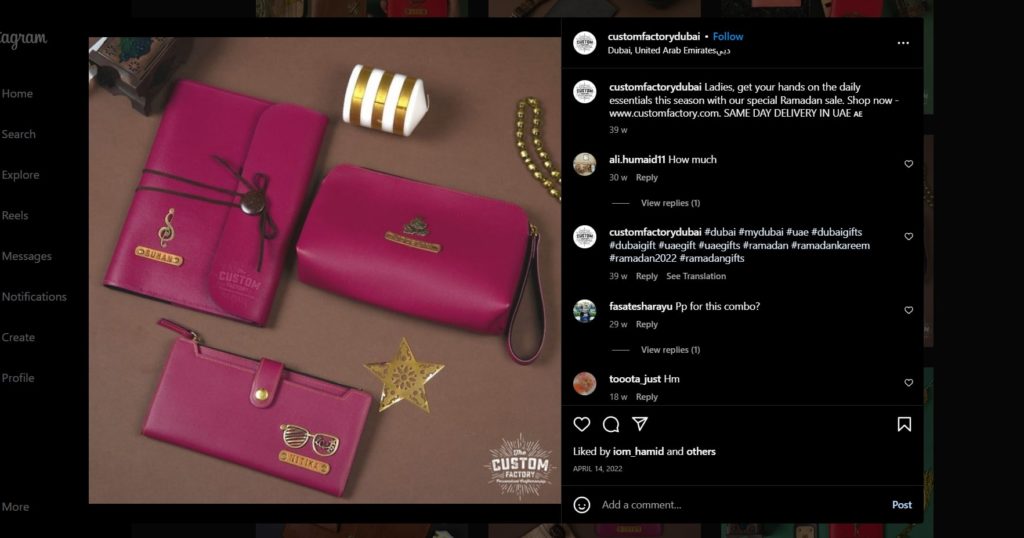 There's a lot of themes to choose from as well and depending on your chosen set, it can be quite affordable. You can get a travel kit that contains a passport cover for as low as AED 100, or go higher with a family passport cover set of five for AED 300.
These gifts can be quite practical and durable and best of all, their designs can be customised. This can really help ensure that you're able to offer a personalised design that demonstrates how well you know your partner's preferences.
You can even choose to get a matching pair to commemorate the occasion if you like. Just know that there is some wait time to get the designs finished but it is very much worth it.
---
There are many things you can give as a honeymoon gift. It all depends on the couple's needs and preferences.
As such, choosing the perfect gift is also a good demonstration of just how well you know your partner or your newly married friends. And fortunately for you, Dubai is up to the task with its wealth of gift options to choose from.