Top 5 Places in Dubai for Students
Dubai has one of the most prominent education systems in the UAE. The city features branch campuses of well-established schools and universities worldwide.
However, relocating can be one of your main concerns if you're from another emirate or outside the UAE. To help you with this step, here are the top places in Dubai for students.
Which areas in Dubai are best for students?
As a student, finding a good place to live is vital in ensuring you have a comfortable and conducive study space.
The best areas in Dubai we recommend for students are Jumeriah Village Circle, Nad Al Sheba, Dubai Silicon Oasis, International City, and Dubai Knowledge Village.
These areas are ideally located near popular and accredited educational institutions. You can also find affordable accommodations in these spots.
Jumeirah Village Circle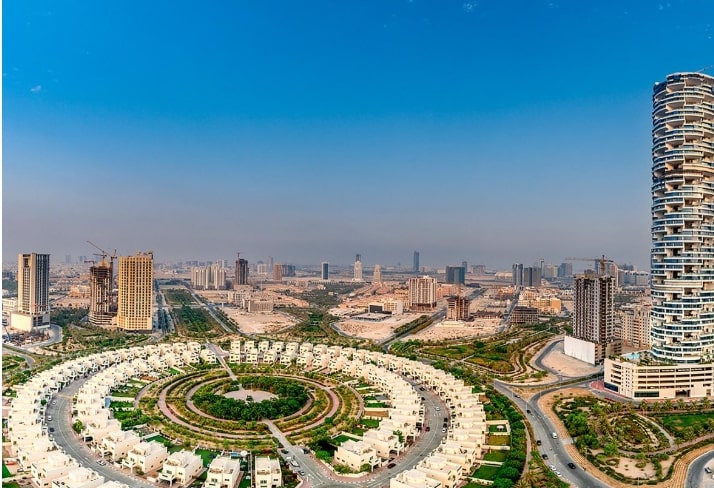 Test
Info
Best for
• students looking for affordable accommodation
Average Costs
• studio apartment – AED 418,000

• 1-bedroom apartment – AED 658,000

• 2-bedroom apartment – AED 1,000,000
features a self-sufficient community
close to top-notch academic institutions
has various parks, golf courses, and other recreational facilities nearby
not connected to metro stations
some areas are still being developed
Jumeirah Village Circle (JVC) is a consistently favored location for students because it features a wide array of apartments and townhouses.
Besides that, it's close to Dubai Knowledge Village and Dubai Sports City, so private schools and international schools are easily accessible.
However, JVC is not connected to the metro line, so your best option is to take the bus and hop on the metro at the Mall of Emirates.
Nonetheless, it's still good for students that are always on the go because JVC is a self-sufficient community. It has its own retail stores, parks, gyms, restaurants, clinics, and even nurseries.
Nad Al Sheba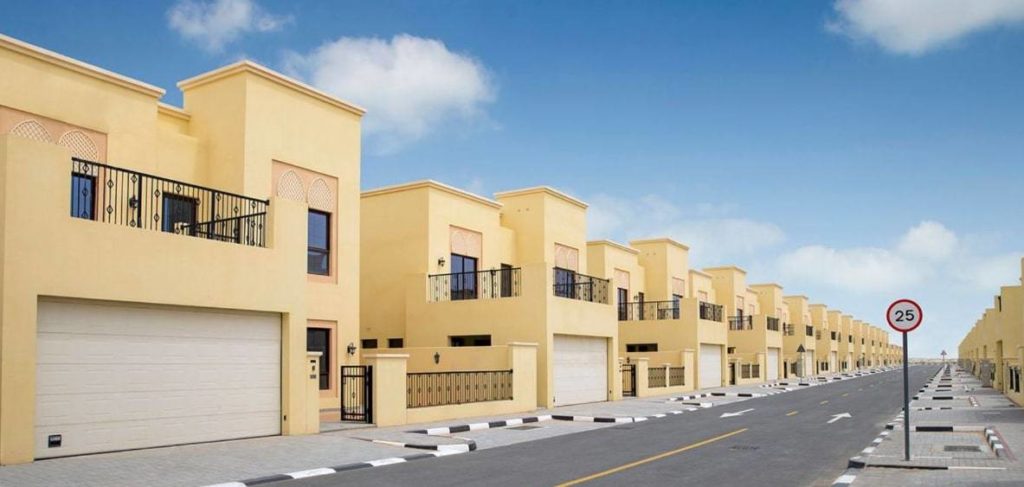 Test
Info
Best for
• students who want to study in the school district of Nad Al Sheba
Average Costs
• 1-bedroom apartment – AED 1,115,000

• 2-bedroom apartment – AED 1,650,000

• 3-bedroom villa – AED 2,700,000
features school district with reputed educational institutions
accessible by various transportation options
connected to major roads and motorways
Nad Al Sheba 1 can be crowded and noisy, especially during Dubai World Cup
Nad Al Sheba has four sub-districts – Nad Al Sheba 1, Nad Al Sheba 2, Nad Al Sheba 3, and Nad Al Sheba 4. Each one features a myriad of apartments and villas.
Nad Shelba 3 is coined the "school district" because of the famous and reputable schools around the area.
This is a good place for students who don't want to deal with long daily commutes. You see, popular schools such as GEMS Modern Academy, King's School, Kent College, Hartland International, and Repton are situated here.
Alternatively, if you're attending a different school in the city, you can access public transportation options such as buses and metro stations.
It's connected to Al Khail Road, Dubai-Al Ain Motorway, and Mohammed Bin Zayed Road, so it's also advantageous if you have your own vehicle.
Dubai Silicon Oasis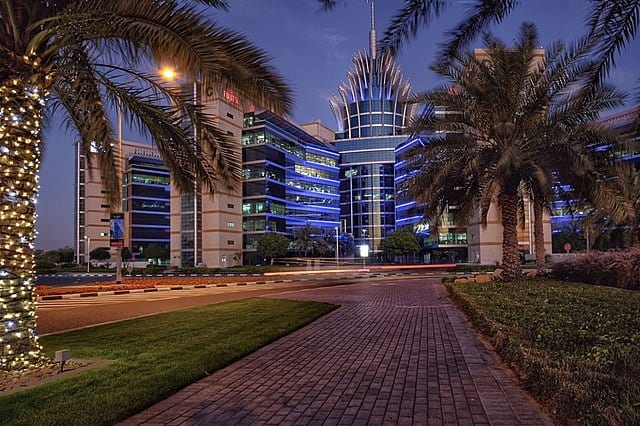 Test
Info
Best for
• students who don't want to live in campus housing

• students studying in the Academic City

Average Costs
• 1-bedroom apartment – AED 450,000

• 2-bedroom apartment – AED 800,000

• 3-bedroom apartment – AED 1,225,000
vast property options
easy access to schools and universities
features various convenience facilities
offers moderately-priced apartments
limited access to metro stations
traffic congestion on highway entrances and exits
Dubai Silicon Oasis features both affordable and luxurious residential spaces. It's a favored spot for students and young professionals because it offers a range of cozy studios and flats.
Another thing that makes this place a good choice for college students who don't want to live in campus housing is that it's just a short drive away from the Academic City.
Academic City is a free zone dedicated to educational institutes that feature various university and college programs from around the world.
When it comes to location, Dubai Silicon Oasis is also a good choice for students because it's connected to major highways such as the Sheikh Mohammed Bin Zayed Road and Dubai-Al Ain Road.
Moreover, it houses many convenient facilities, including beauty salons, corner shops, supermarkets, and clinics.
International City
Test
Info
Best for
• students looking for affordable apartments
Average Costs
• studio Apartment – AED 319,990

• 1-bedroom apartment – AED 330,000

• 2-bedroom apartment – AED 709,900
different property choices
affordable apartments
culturally diverse community
close to Academic City
features various entertainment and recreational facilities
not directly linked to the metro station
International City is divided into 10 localities, each offering a diverse residential property option. Since it features country-themed districts, you can experience different cultures in this area.
We recommend this for students looking for a budget-friendly apartment. Moreover, it's also just minutes away from Academic City, so students can save more money and time.
If you need to buy basic goods such as groceries, homeware, and clothing, you can shop it all at Dragon Mart. Furthermore, this area is also filled with entertainment and recreational facilities so you can take a breather from your studies from time to time.
Al Sufouh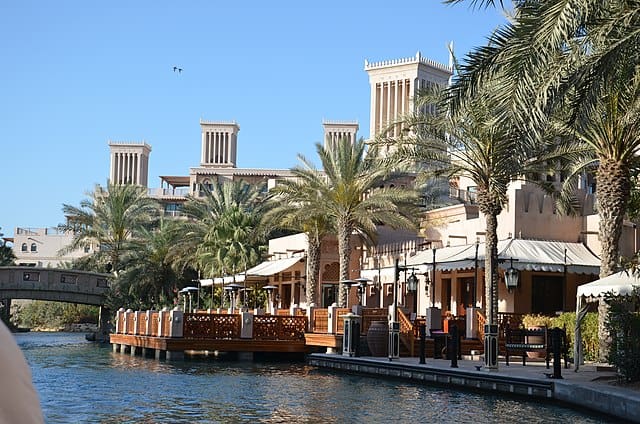 Test
Info
Best for
• students studying in universities in Dubai Knowledge Park
Average Costs
• 1-bedroom apartment – AED 1,055,000

• 2-bedroom apartment – AED 1,550,000

• 3-bedroom apartment – AED 2,300,000
features a range of public transportations
houses many schools and universities
close to supermarkets, malls, clinics, and religious establishments
traffic congestion during peak hours
Many students prefer to stay in Al Sufouh because it features an educational hub in the community – Dubai Knowledge Park.
The area is home to many educational institutes such as the University of Wollongong, Heriot-Watt University, American University in Dubai, Middlesex University, and more. Besides that, students can reach out to various tutoring centers and service providers in this district.
Transportation is also a key feature of this district because it has well-connected transport networks. It has a terminal for the first tramway project in the city, Dubai Tram, which operates 20 hours a day.
Should this not be enough, three metro stations and several bus stops are also accessible in the area, so commuting will not be a problem.