Top Interesting Facts About Dubai
When you think of prosperous cities, the image of Dubai may cross your mind. With sprawling skyscrapers, luxury vacation spots, and beautiful beaches, no one can deny that the city exudes luxury from every angle.
Although, behind the glamour and glitz of this city, there are hidden nuggets of knowledge even veteran trivia buffs and frequent Dubai tourists don't know.
With that, here are some interesting facts about Dubai that you need to remember on your next visit to this beautiful city:
If you're ready, let's find out more!
Dubai Was Once a Mangrove Swamp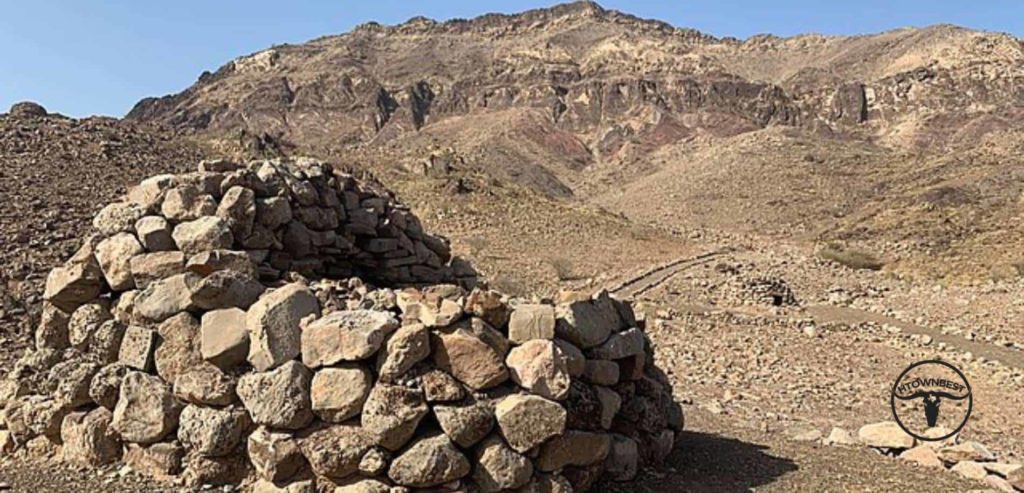 Surprisingly, the area where Dubai stands today isn't always a scorching desert.
Based on archeological data, the area used to be a vast mangrove swamp back in the Minoan period.
After the swamp dried out in 3,000 B.C., nomadic cattle herders began settling in the area, cultivating the land to plant date palm trees.
During the 5th century A.D., this area known before as Jumeirah was famous for its restaurant and caravan stop points for travelers going from Oman to Iraq.
Dubai Used to be a Humble Fishing Village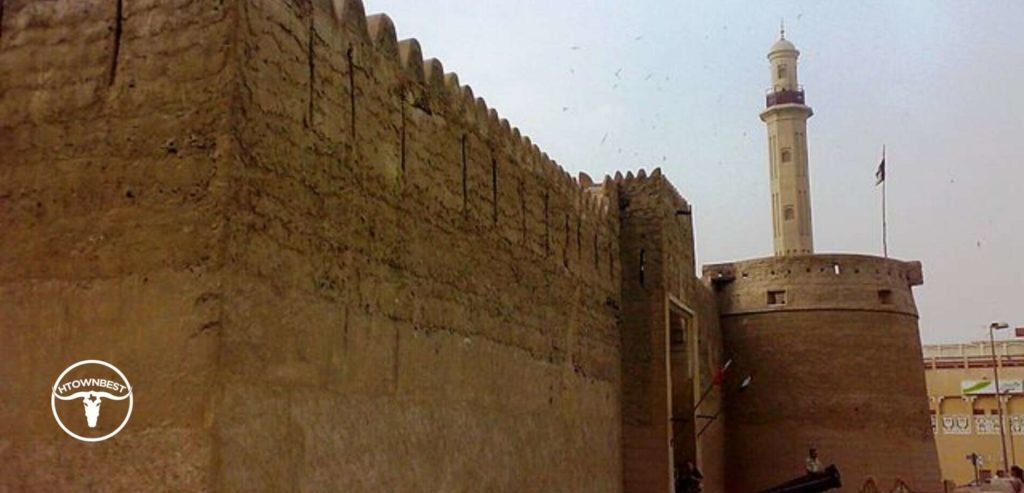 Because of its proximity to the Persian Gulf, early settlers of Dubai depended on the sea for their livelihood. Back then, people relied on harvesting pearls and fishing for sustenance.
Everything changed in 1996 when Dubai struck liquid gold at Fateh field, an offshore area in the northern part of the city.
After this, former Sheikh Rahin bin Saeed Al Maktoum jumpstarted Dubai's industrialization by modernizing the ports and the city's commercial hub.
There Were Only 13 Registered Cars Back in 1968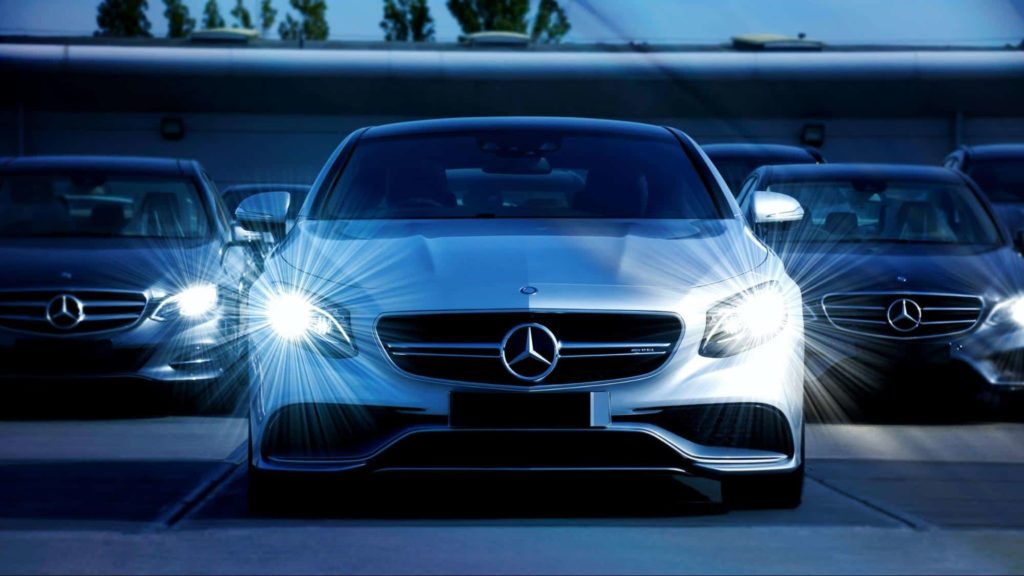 This one is probably hard to believe given that Dubai is now a place brimming with both luxury cars and more consumer oriented models. But back in 1968, there were only 13 registered cars in Dubai.
Nowadays, there are almost two million cars zipping across the lanes of Dubai's highways; a testament as to how far the city has gone in terms of developing its transport infrastructure.
Dubai Used to Not Have A Standardised Address System Until 2015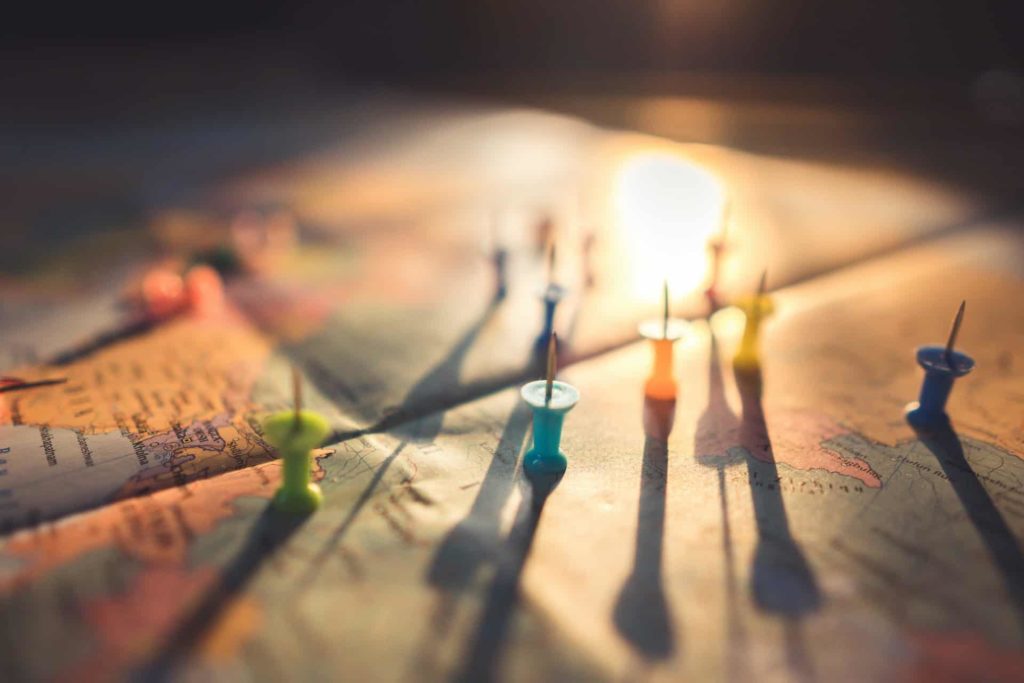 Before the release of Dubai's District Addressing System dividing the area into 14 districts, many residents and tourists struggled with navigating this city.
Due to Dubai's accelerated growth and development in the past, the city took a while to come up with a more helpful way of locating some buildings and houses when travelling.
Residents used to write out a detailed step-by-step instruction to illustrate the directions to a home by using landmarks like mosques or building colours and signs.
This has been somewhat rectified by Dubai in 2015, using their Makani Numbers which assigns a unique ten digit code to buildings in order to make it easier to identify and locate them.
Dubai Holds Hundreds of Guinness World Records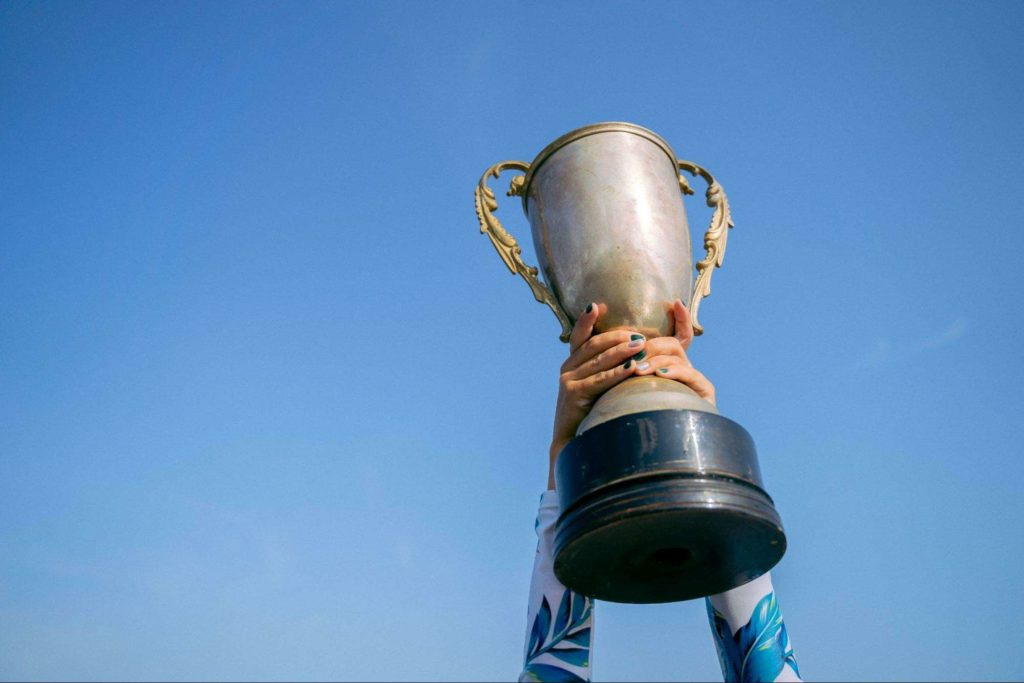 When it comes to breaking world records, Dubai goes all out.
As of 2022, Dubai holds a total of 339 Guinness World Records. These achievements include monumental feats in architecture, art, and even food.
In itself, Burj Khalifa has 8 world records, including the title for the largest light and sound show on a building and the most expensive billboard
Besides that, the city is also home to the largest shopping mall by area (Dubai Mall), the largest flower garden (Dubai Miracle Garden), the tallest Ferris wheel (Ain Dubai), the largest manmade island (Palm Jumeirah), and others.
Other bizarre records include the tallest chocolate structure and the most diamonds embedded in a perfume bottle.
Because of this, Guinness World Records even placed a full-time judge in the UAE to help with evaluating these feats!
Dubai Has the Longest Automated Metro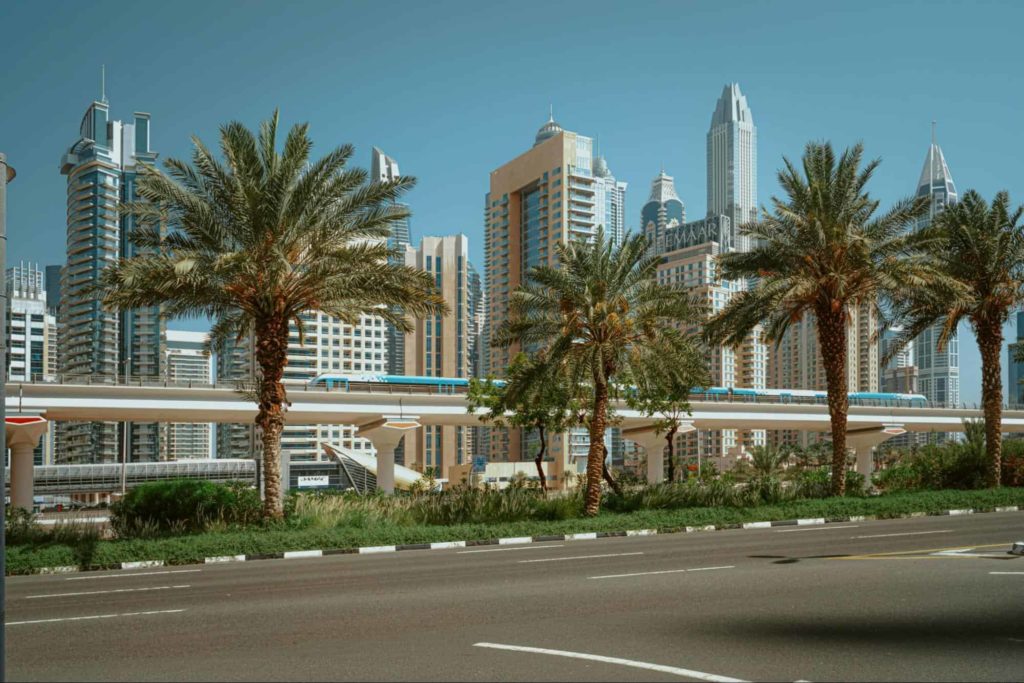 Getting around in Dubai can be quite convenient when you take their efficient public transportation. And taking the metro is a great alternative to getting stuck in traffic with a private car.
The Dubai Metro Red Line is actually another Guinness World Record that Dubai managed to score as the World's Longest Automated Metro.
The driverless line when combined with the second longest, Green Line, makes it longer than even the Vancouver Skytrain.
The city did have some other challenges when it comes to movement and navigation in the past though:
You Can See the Palm Jumeirah from Space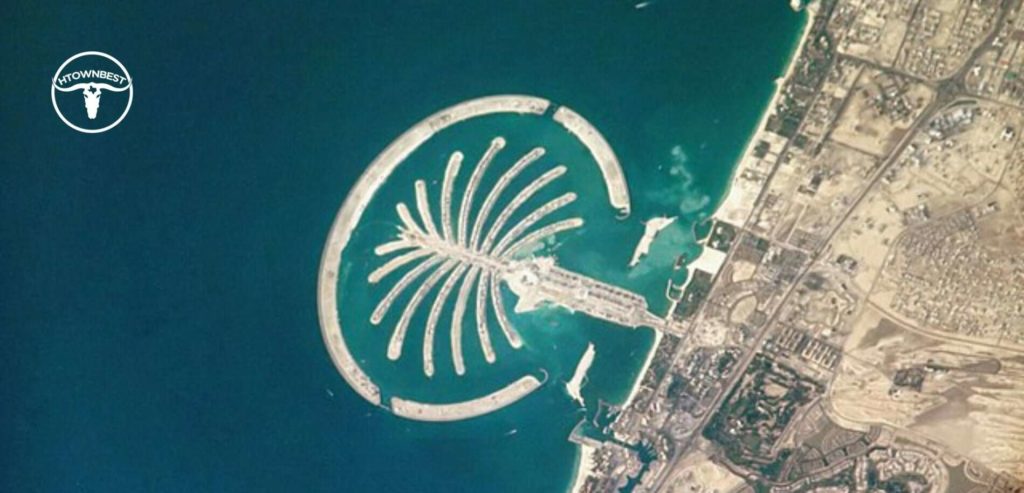 The Palm Jumeirah is an artificial archipelago that's built from reclaimed land extending out to the sea. It gets its name from the iconic palm tree shape that it has when viewed from above.
In total, the archipelago expanded Dubai's coastline by 520 kilometers, housing several hotels, resorts, and residential areas. It's home to some of Dubai's top resorts and restaurants and visitors can easily take part in all sorts of activities and tours.
The immense size of the artificial archipelago makes it possible for the International Space Station to photograph its shape from the orbit of the Earth.!
Dubai's Land Area Has Increased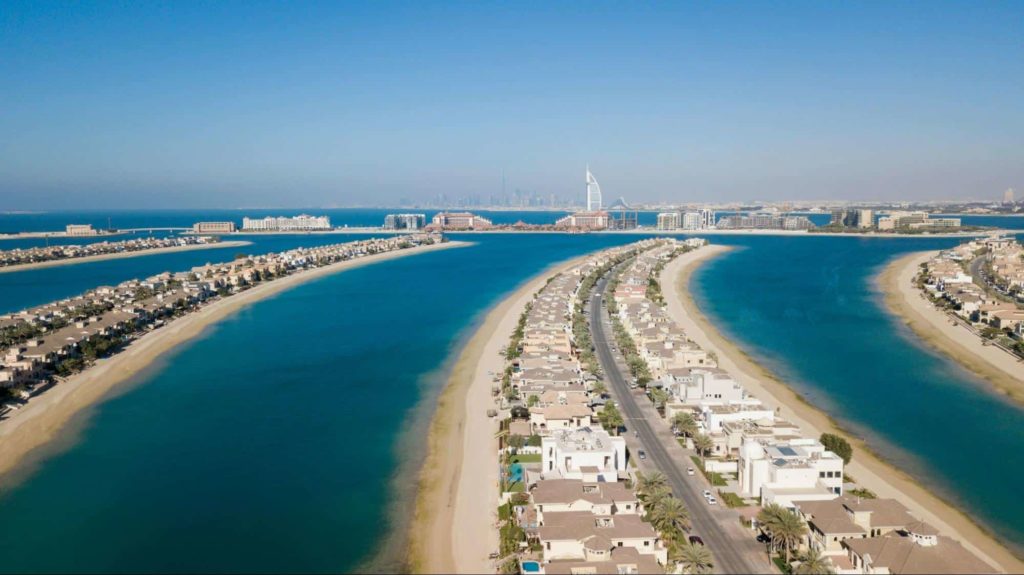 Initially, Dubai started out having only a land area of 3,900 square kilometres. However, land reclamation and the construction of artificial islands like the Palm Jumeirah allowed the city to increase to a size of 4,114 square kilometres.
Jumeirah Palm Islands Used Enough Sand to Fill 2.5 Empire State Buildings!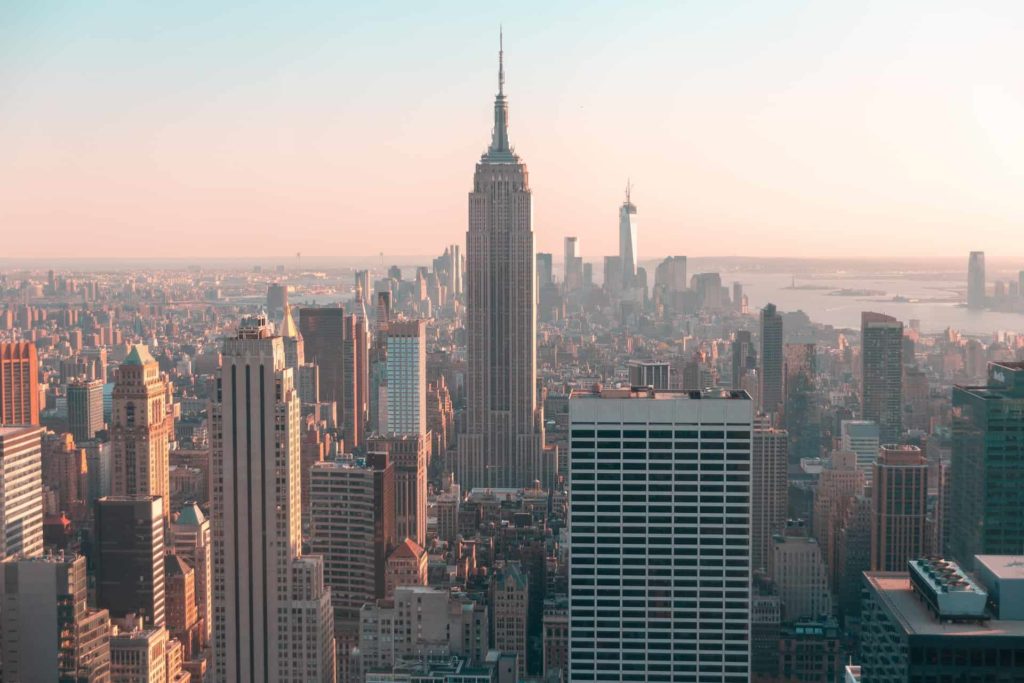 Sand can be quite inconvenient at times since it can feel coarse to the skin while also getting everywhere. In that case, you may want to avoid walking too long at the artificial islands of Palm Jumeirah.
Construction required around 94 million cubic metres of sand for the islands, which is way more than the capacity of the Empire State Building in New York, which only had 37 million cubic metres.
That's a lot of sand and it's even enough to form a two-metre wide wall that can circle the globe three times even!
200 Metres of the Burj Khalifa Stands Empty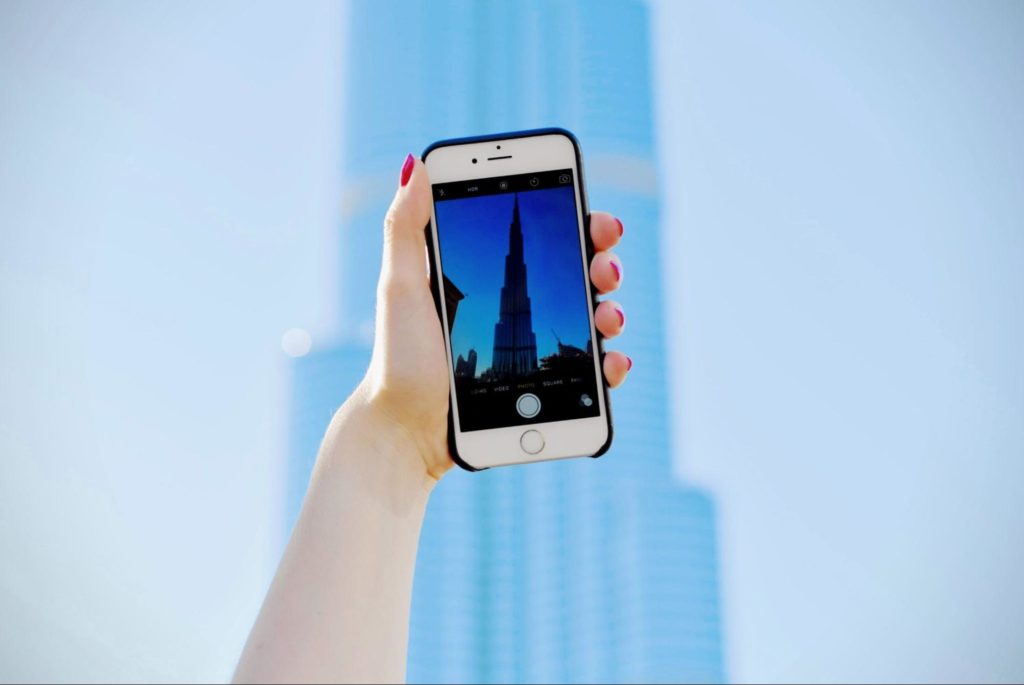 Standing at an impressive 830 metres from the ground, the Burj Khalifa continues to shine as an iconic landmark in the city. However, do you know that only 160 floors of the building are actually livable?
Around 244 metres of the iconic building is actually considered "vanity height"; pretty much just there for the sake of making the building taller.
This is 29% of the tower not being utilised for the common things found in the Burj Khalifa such as residential apartments, luxury entertainment, fine dining centres, and even activity hubs like indoor pools.
When it comes to vanity height though, the smaller Burj Al Arab is actually a bit more interesting as while it's shorter, over 124 metres of its overall height is dedicated to vanity, comprising 39% of the actual building.
Ramadan Lasts Longer Higher Up in the Burj Khalifa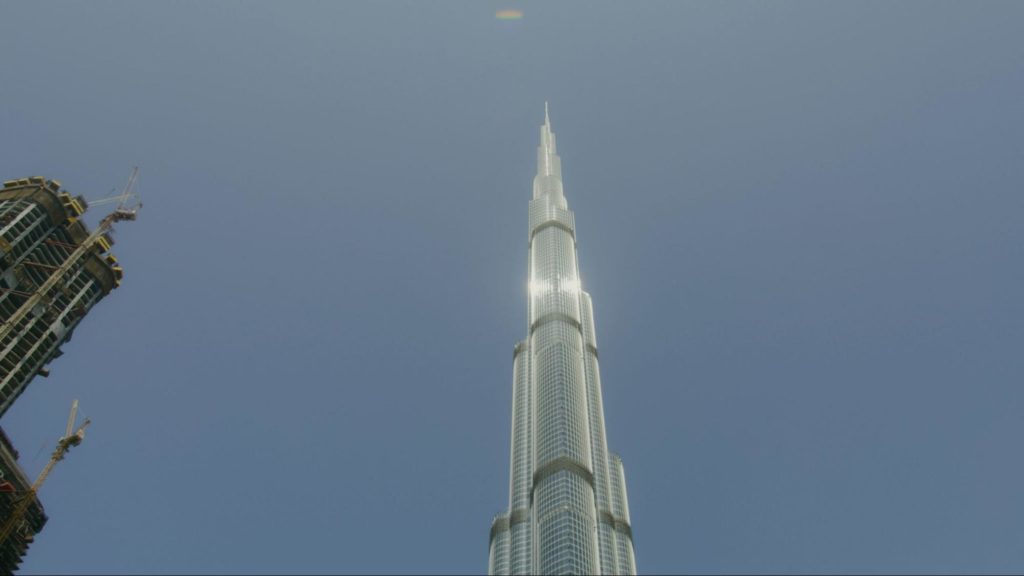 Muslims living in the highest parts of the tower are also asked to delay breaking the Ramadan fast by around four minutes compared to those living in the lower floors.
This is because the sun sets four minutes later for those living further up high, and this allows them to comply with the rule regarding daytime ending at sunset during Ramadan.
There's no Income Tax in Dubai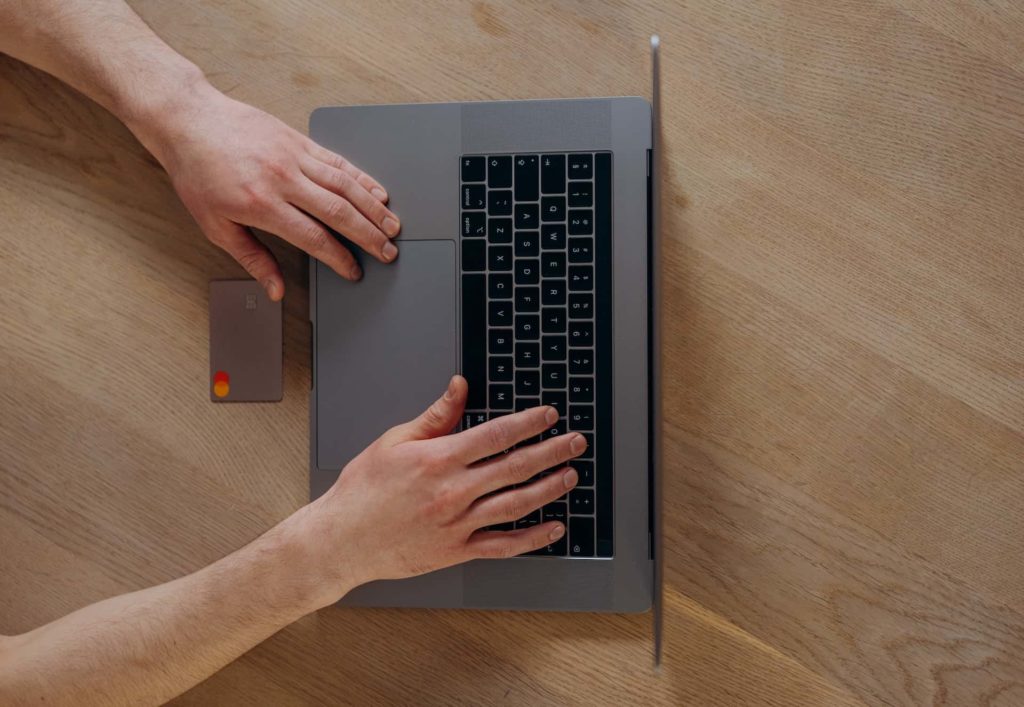 People looking to make the most of their earnings will probably like working in Dubai. The city doesn't charge income tax, making it a very attractive option for businesses and professionals from all over the world.
A lot of people also like it due to not having to deal with individual tax registrations or reporting obligations. Most goods and services don't have any sales tax as well, leading to more money in the bank.
So it's really just a matter of managing to save enough even with all the tempting shops and stalls that Dubai has to offer.
Around 40% of the World's Gold Trade Goes Through Dubai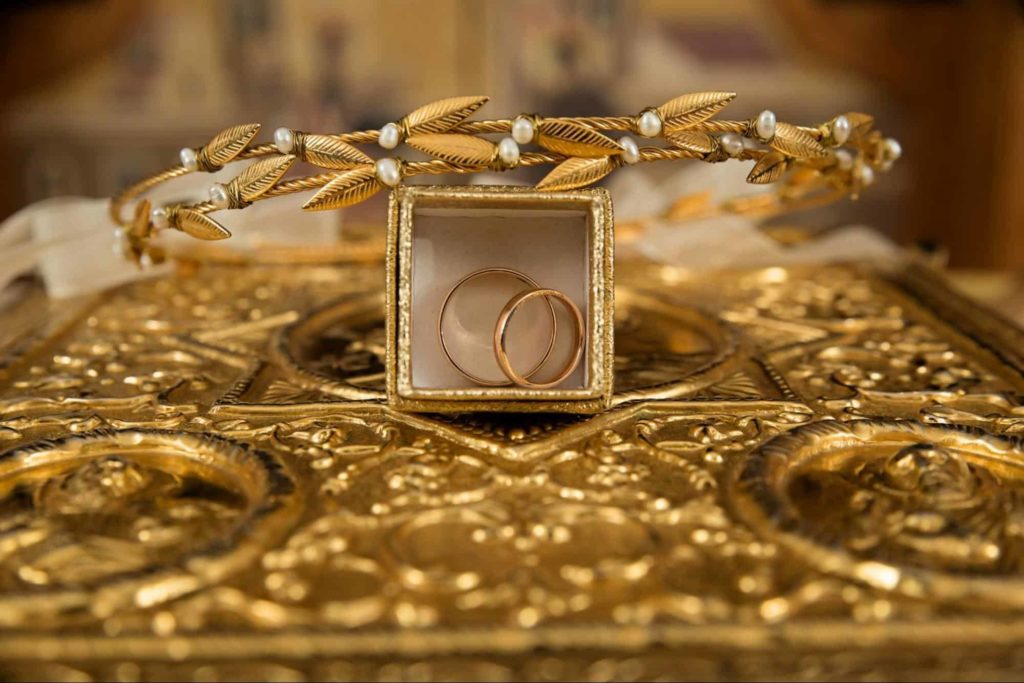 Dubai did not get its 'City of Gold' moniker for nothing. Back in 2014, it was estimated that around 40% of the world's physical gold trade goes through Dubai.
You can even see this around their top shopping malls and buildings. It's not uncommon to find ATMs that dispense gold rather than cash from the machine.
The sail-shaped Burj Al Arab is also covered in the shiny stuff, with 24-carat gold leaf covering approximately 1,790 square metres of the building's interior.
It's a good city to buy gold items and accessories in general. If you're interested, you can always take a visit to the Dubai Gold Souk; a popular spot for bargain hunters and collectors in the city.
There Are Atms in Dubai That Only Dispense Solid Gold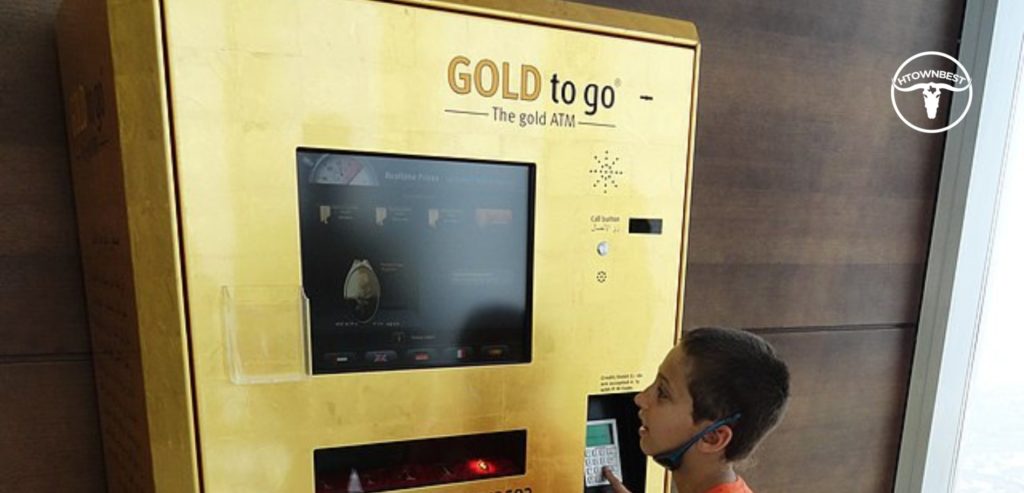 Dubai surely lives up to its nickname "City of Gold" with its ATMs dispensing this precious metal.
The machines work by dispensing gold equivalent to the money you deposited in the ATMs. Here, one can withdraw gold bars, coins, and jewelry made from 24-karat gold.
This system works efficiently because the UAE only has a 5% value-added tax on gold, which is lower than other countries in the world. With this, people can invest more of their money in this highly-valuable mineral.
There are More Men Than Women in Dubai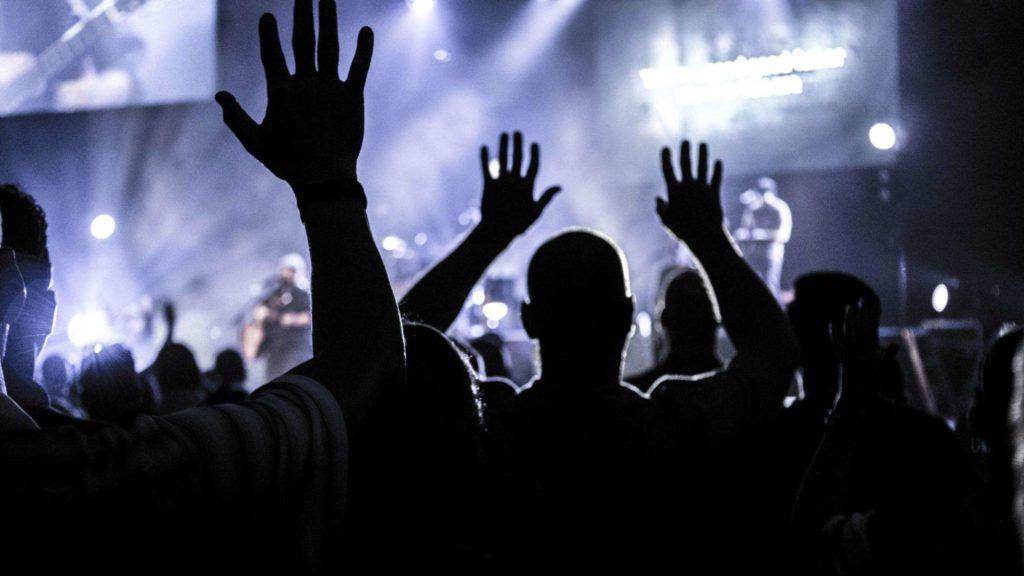 Dubai has an estimated male-to-female ratio of 7 to 3. This isn't actually too surprising given the city's large population of foreign workers and expatriates.
A lot of the foreign workers tend to relocate while leaving their families back in their home countries, leading to the rather inflated gender disparity in the city. It is only after 20 years are they qualified to apply for citizenship.
Most of the Residents in Dubai Are Foreigners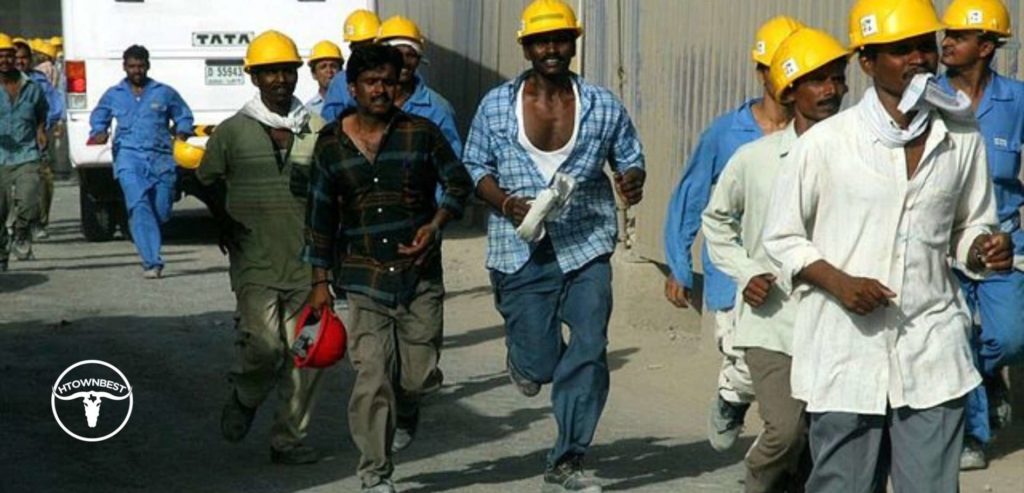 Despite Dubai being the most populous city in the UAE, only 11.48% are native Emiratis.
Around 88.52% of the population or 8.92 million people are expatriates, with most coming from Asia according to Global Media Insight. The bulk of the foreign population came from India, Pakistan, and Bangladesh.
There are also around 1.81 million foreigners from other countries, including the US, UK, South Africa, Somalia, and others.
Swearing Is Strictly Prohibited in the City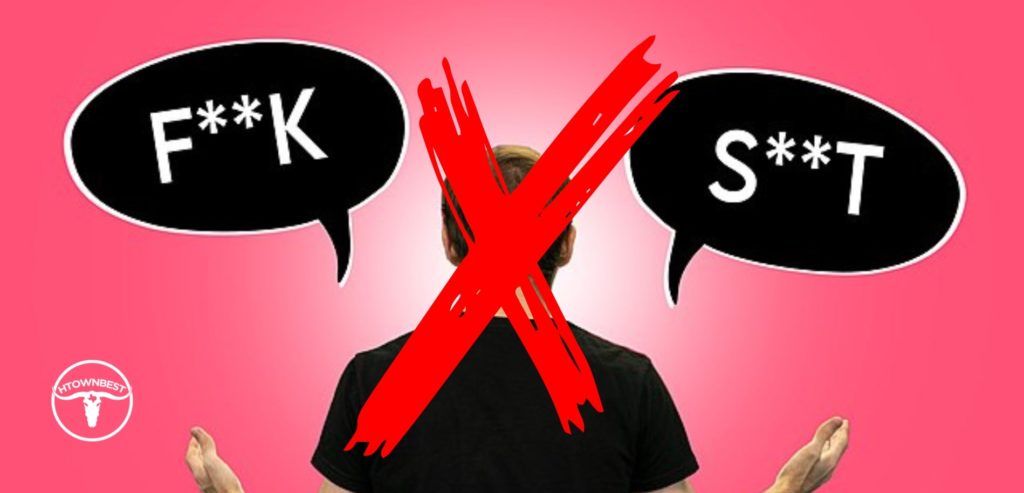 Potty-mouthed people need to control their language in Dubai unless they want to face dire consequences.
The city is strict when it comes to swearing, with penalties ranging from 500,000 dirhams ($136,127.60) to prison sentences for "disgracing the modesty or the honor" of people as per the UAE Penal Code.
This law doesn't only apply to public spaces. There are even cases where residents are punished for chatting bad words on platforms like WhatsApp.
Dubai Police Rocks a Fleet of Luxury Patrol Cars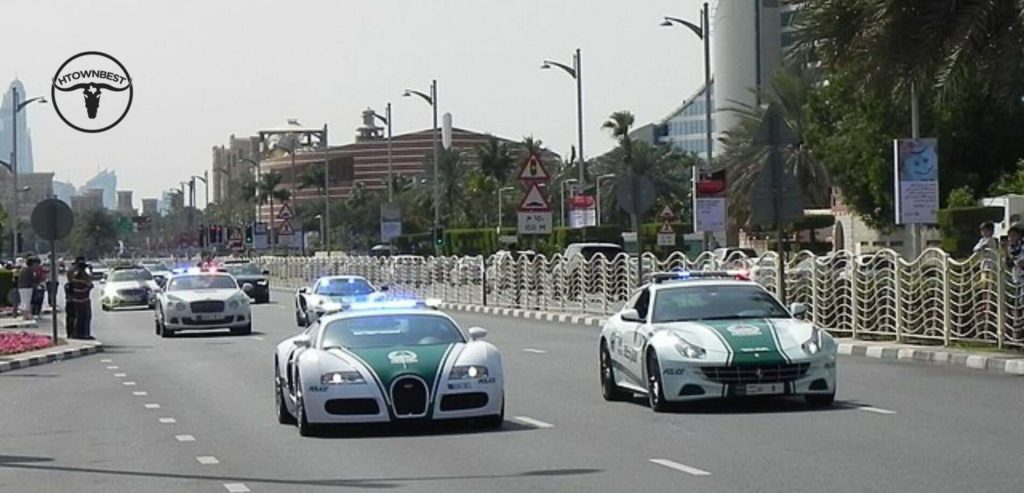 You know you're in Dubai when you see a policeman driving a Bugatti Veyron on their daily patrols.
To make their jobs easier, the Dubai Police Force acquired several units of luxury cars and other high-powered vehicles to use in populous tourist areas.
Included in their fleet of cars are units like the Audi R8 V10, Aston Martin One-77, and more. These luxury police fleets cost the Dubai government a whooping 6.24 million dirhams or $1.7 million.
Of course, these cars aren't only for show. These units reach speeds of up to 410 km/h, making it easier for law enforcement to catch criminals or respond to emergencies.
The City Once Launched a Weight-Loss Program That Paid Participants Gold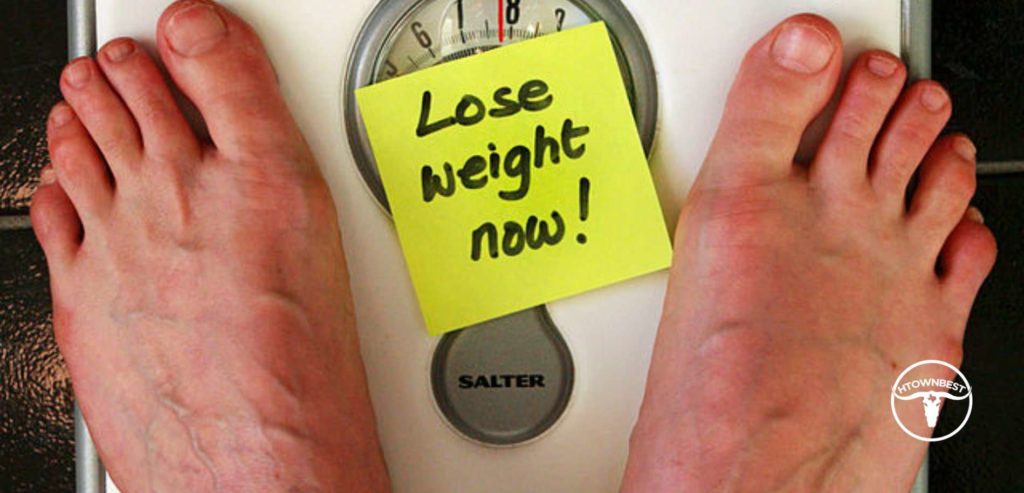 To combat obesity and promote healthy dieting, the Municipality of Dubai launched "Your Weight In Gold" scheme in 2013. The program rewarded participants with a gram of gold for every kilogram they lost in 30 days leading to Ramadan.
Through this scheme, people could earn around 30 dirhams ($45) for each kilo they shed. The top 3 with the most weight lost even had a chance to win a gold coin worth $5,400.
The catch here is that people need to lose at least 2 kilos before they could redeem the price.
The Municipality decided to launch this program back in 2013 due to concerns regarding the popularity of fast food and the lack of exercise in the country.
Robot Jockeys Help Prevent Child Trafficking Cases in Dubai's Camel Races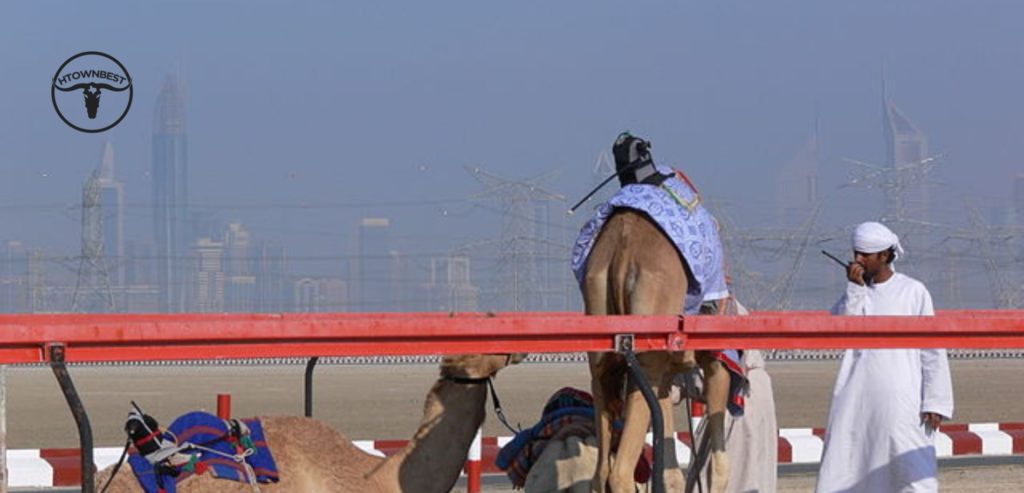 Camel racing is a popular sport in the Gulf States like the UAE. It involves camels and small jockeys, oftentimes children, riding together on a racetrack.
This sport is so popular that there are a lot of cases of child labor and trafficking involved in this industry. There are even slave trades where kids are kidnapped or bought from poor families to serve as jockeys to these races.
To address these, the UAE banned children below 15 years old from participating in these races.
Engineers also built robots to replace human jockeys in these camel races. The machines are equipped with a speaker that allows the handlers to command the camel and an automated whip to steer these animals.
Hardly a Rainy Day in Dubai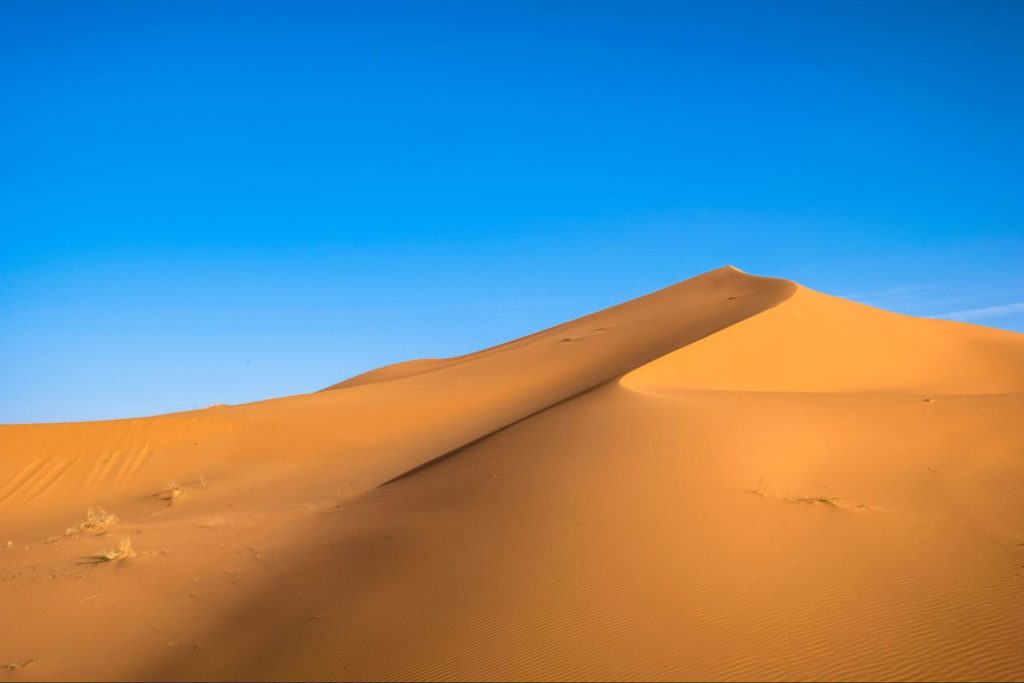 If you're the type to enjoy the warmth of the sun and temperate weather all year round, then you'd be happy to know that it rarely rains in Dubai.
When it does, it's only for a few drops and only for around 15 to 30 days for the whole year. Rain mostly falls during the winter season in-between November and March either as short downpours or an occasional thunderstorm.
That leaves you with a lot of time to really enjoy that nice sunny ambiance in the city.
---
Now that you have a better image of Dubai, make sure to follow the city's rules and respect their culture when you stay in this city.
There's a lot more things to know as you learn more about the city during your stay. Both residents and tourists alike are still amazed by all the interesting developments going on, hopefully leading to more fun facts in the future.
We'll be sure to chronicle these new developments as well. For now, we hope you enjoy these fun facts and trivia about Dubai!